It is good to be back in Disney's Hollywood Studios! On a break from a busy day of shopping and riding attractions, we stopped off at Backlot Express Restaurant for a quick bite to eat by Echo Lake. Like many other dining locations across Walt Disney World, this quick-service restaurant has undertaken many updates in its service since the parks' reopening, so let's check out what's new as we wait for our food to be prepared…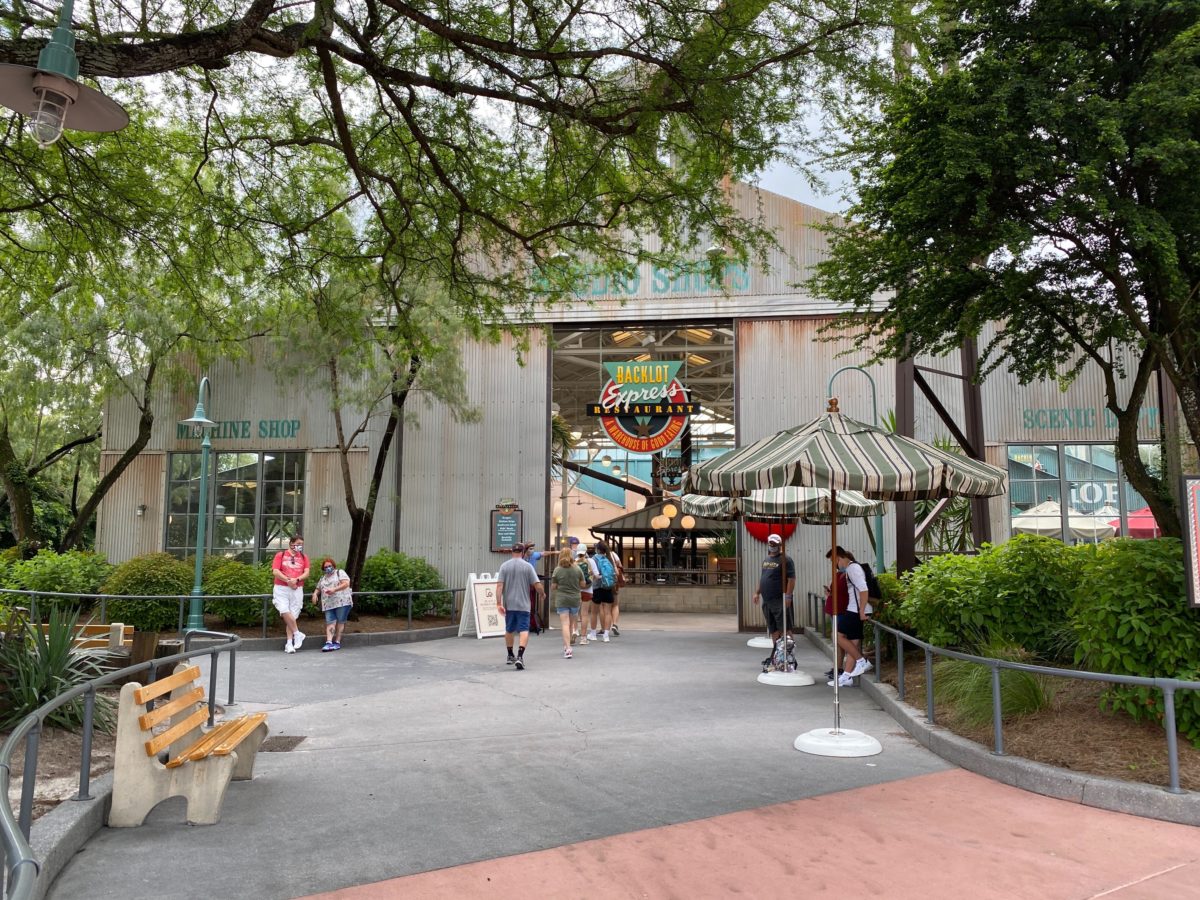 The biggest, and most noteworthy, change in service over at Backlot Express is that it is now operating as a Mobile Order-only location. Often a popular stop for guests craving simple American quick-service food, queues tend to become very heavy in Backlot, so the move to allow Mobile Ordering only helps reduce crowds in a time when the importance of social distancing is paramount.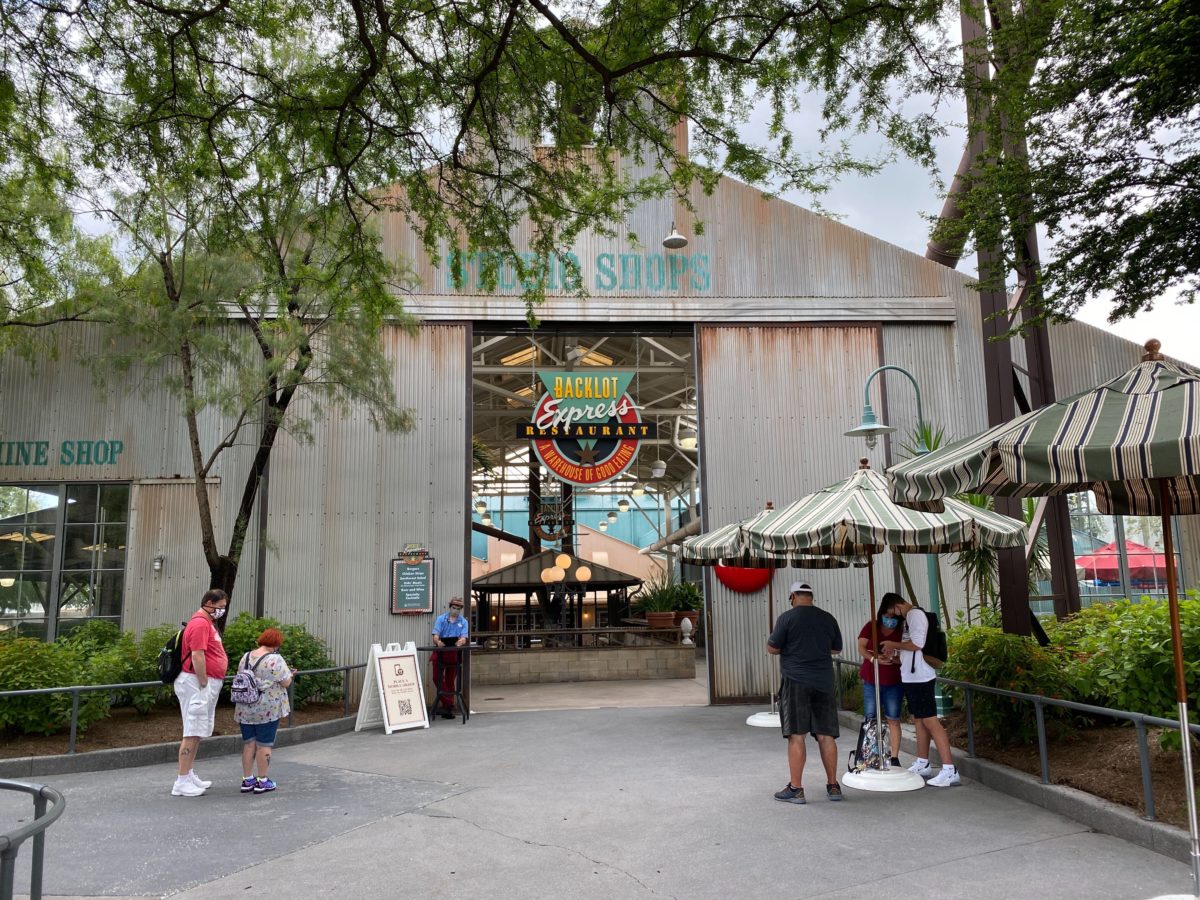 Outside the restaurant, an A-frame sign displays a QR code for guests to scan, which takes them to the menu on the Walt Disney World website. Guests may order from here and should wait outside until they receive the notification that their food is ready. Guests with dietary restrictions are, however, still permitted to order inside the restaurant. A Cast Member is on hand at the doorway to help.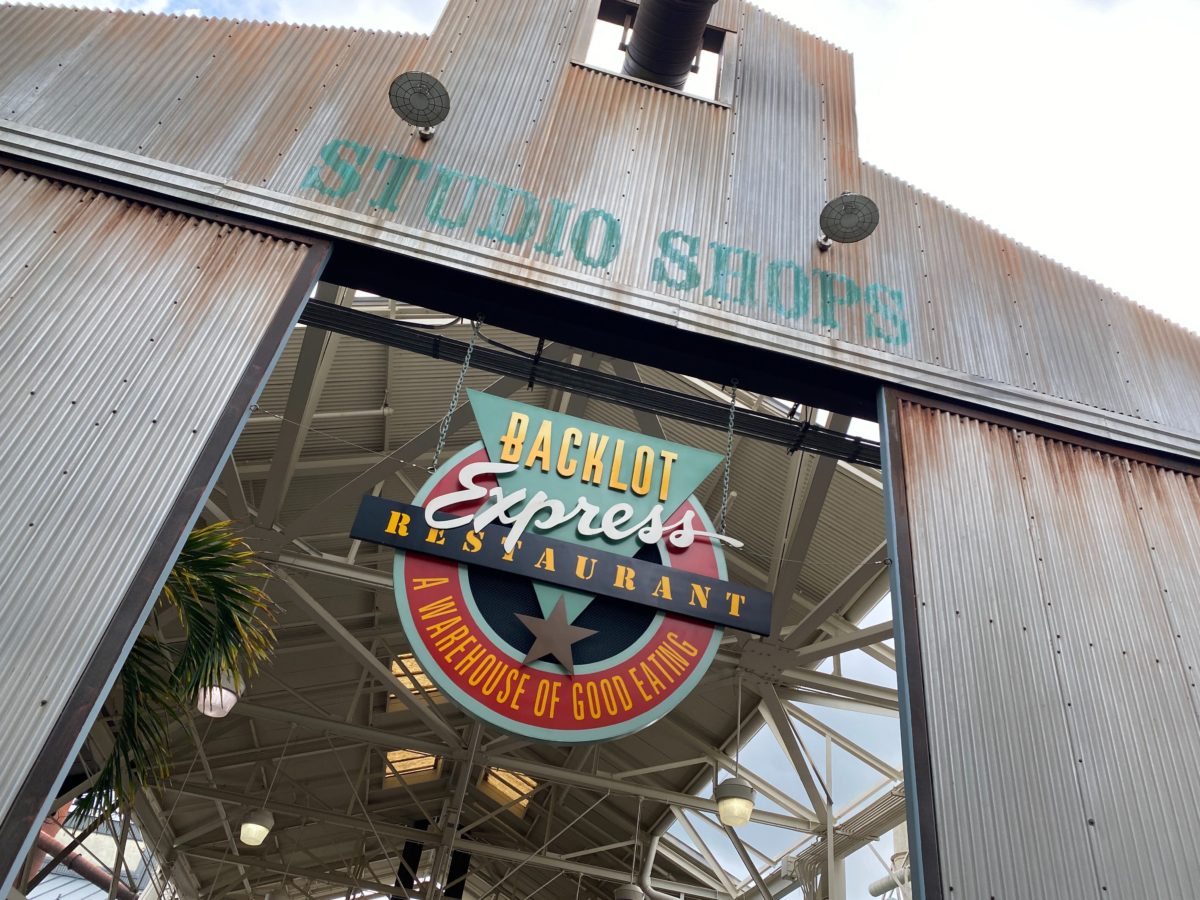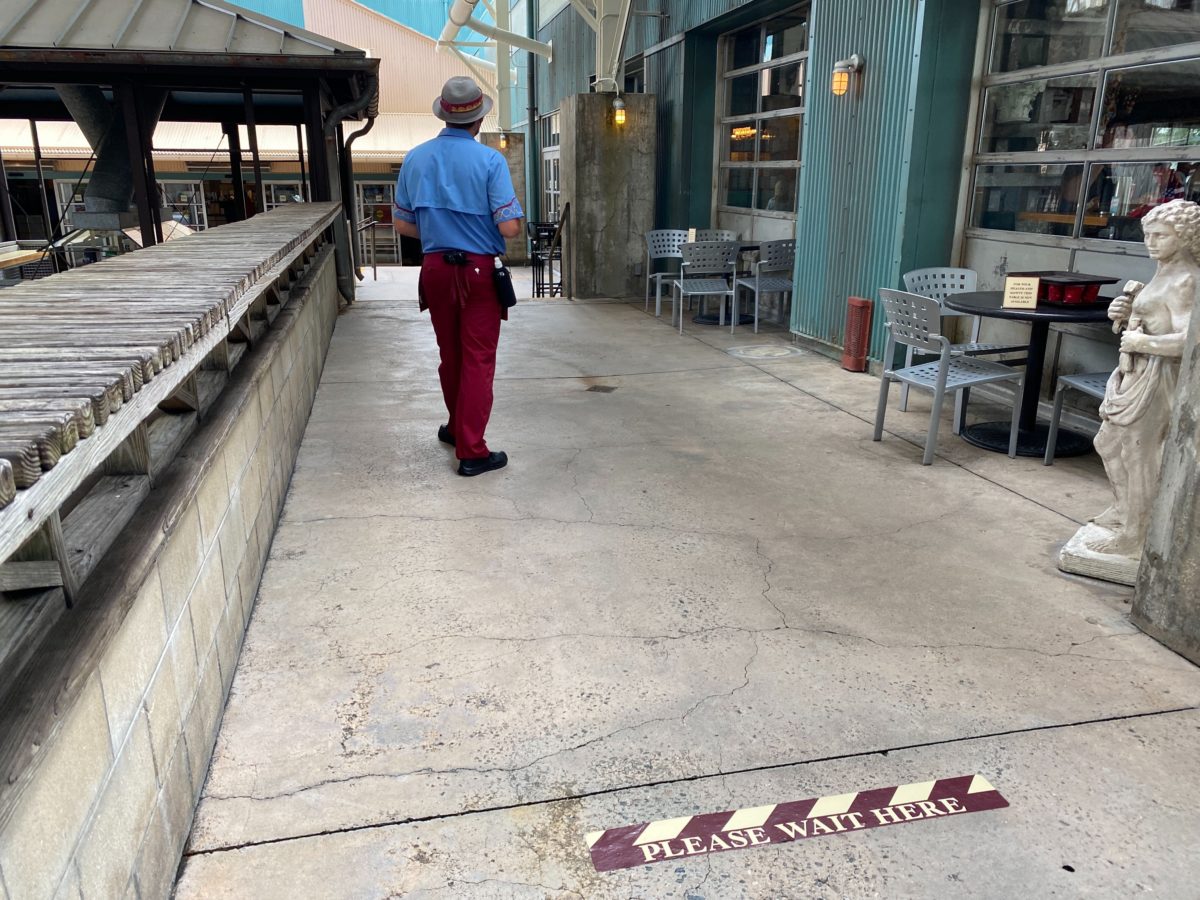 When our order was ready, we showed the confirmation to a Cast Member who directed us inside the restaurant to collect our food.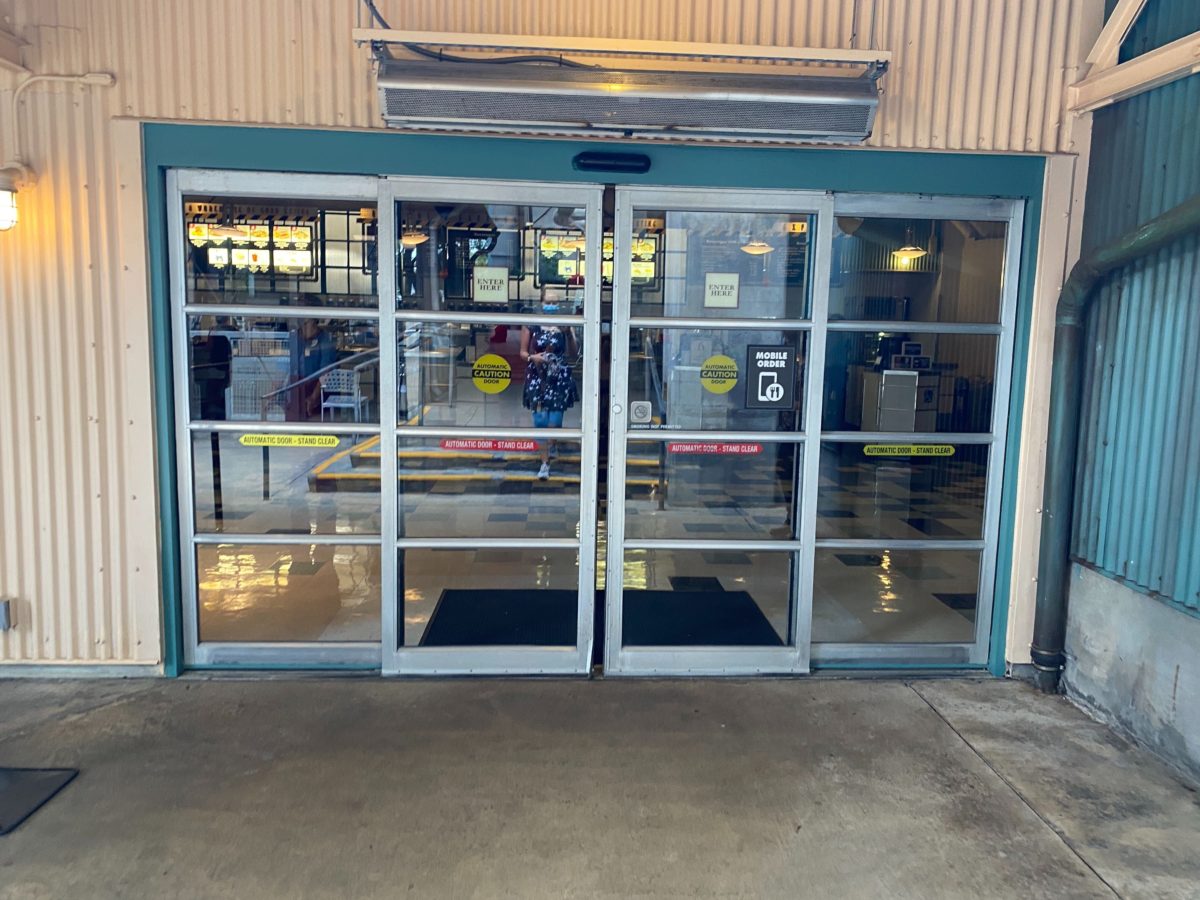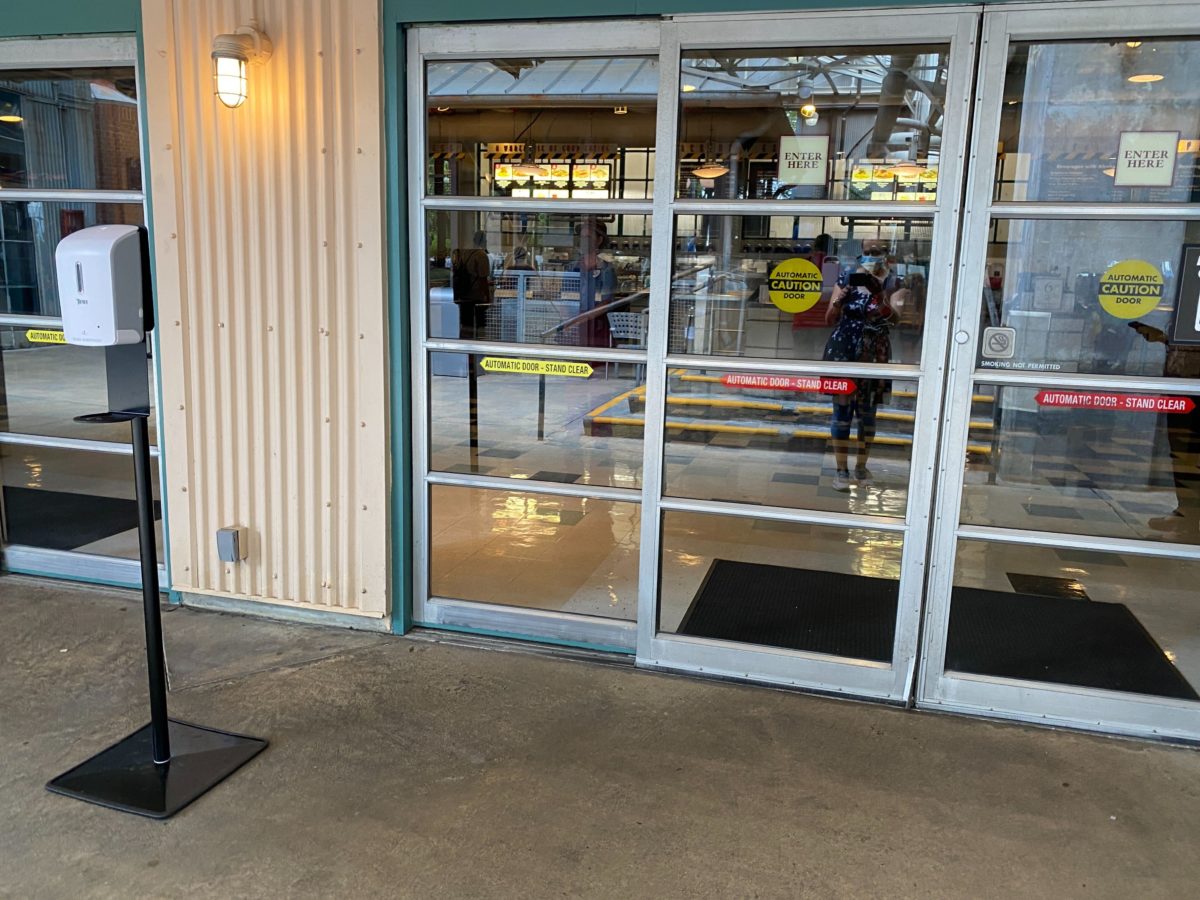 Hand sanitizer is available outside the restaurant.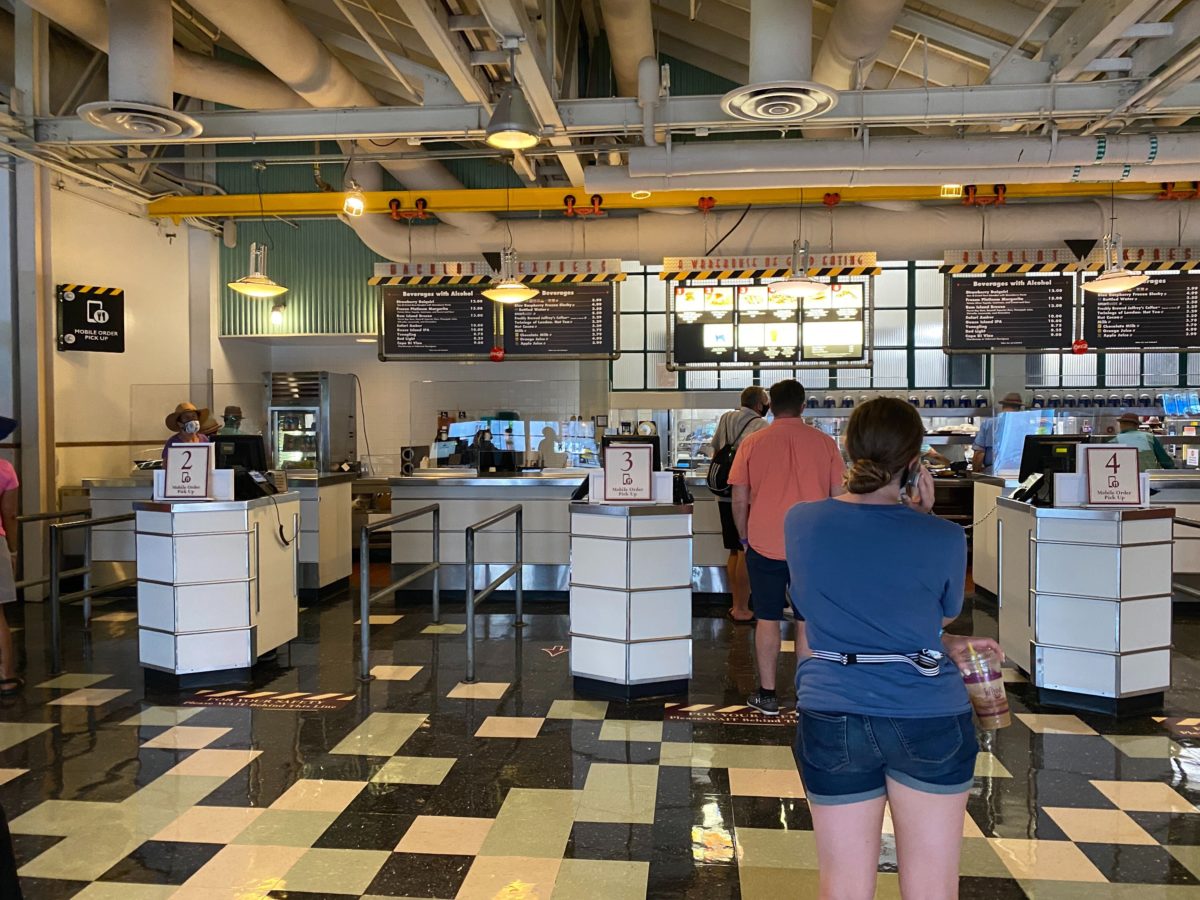 Inside, we were directed to a register, which now displays clear numbers. Floor markings have been installed on the ground to show guests where to stand as they queue up, socially-distanced from the parties around them.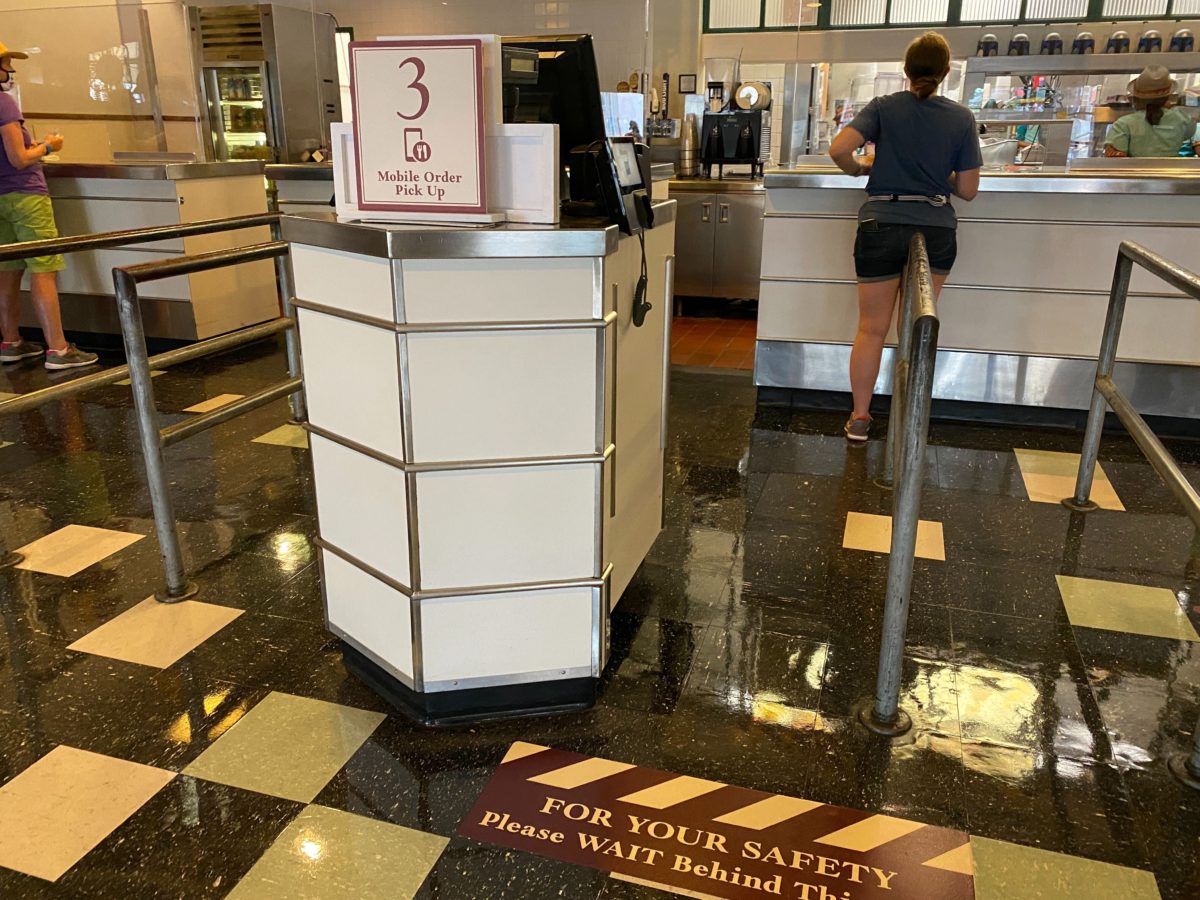 The registers are no-longer manned by Cast Members, due to the move to Mobile Ordering.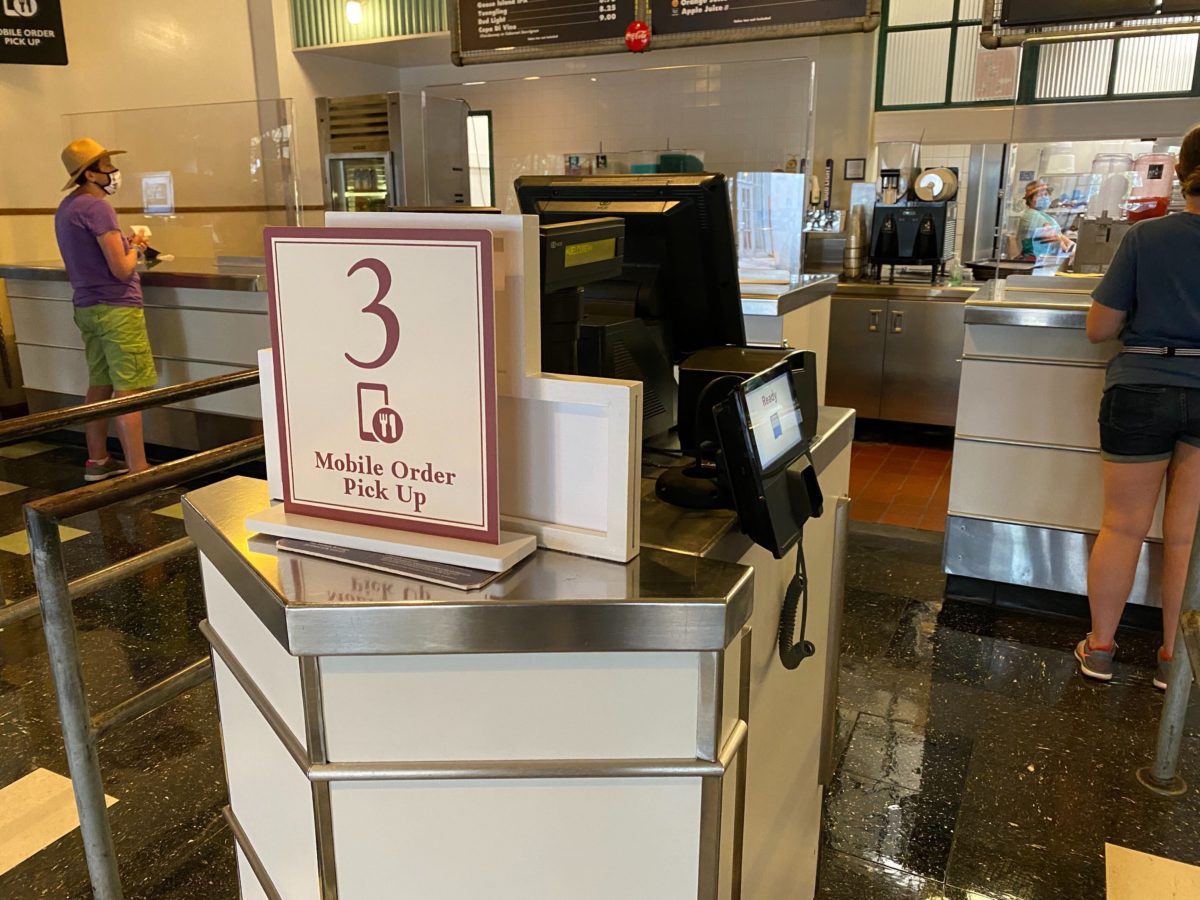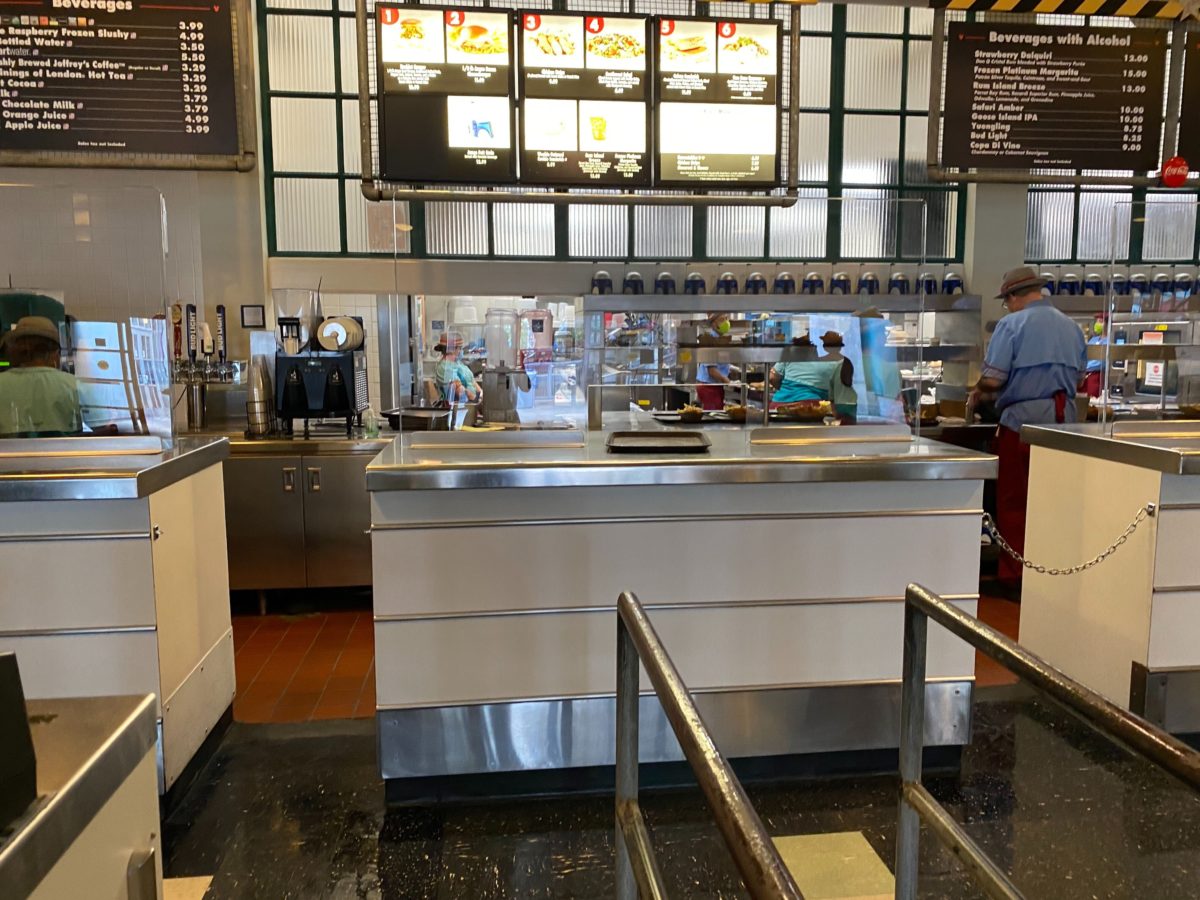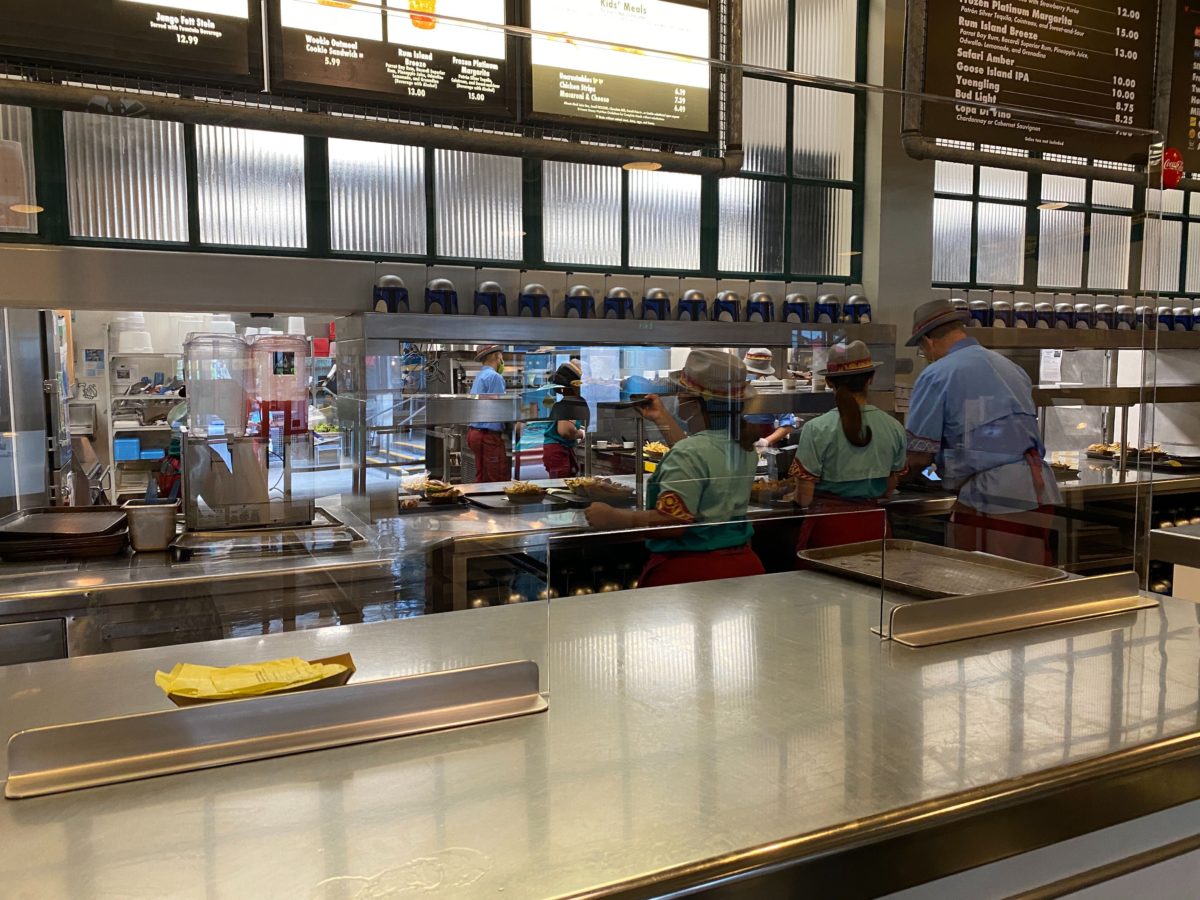 Approaching the counter to collect our food, we can see that clear Plexiglas dividers have been installed to protect Cast Members and shield guests. Each booth has a hole cut out of the glass, for our food to be passed through.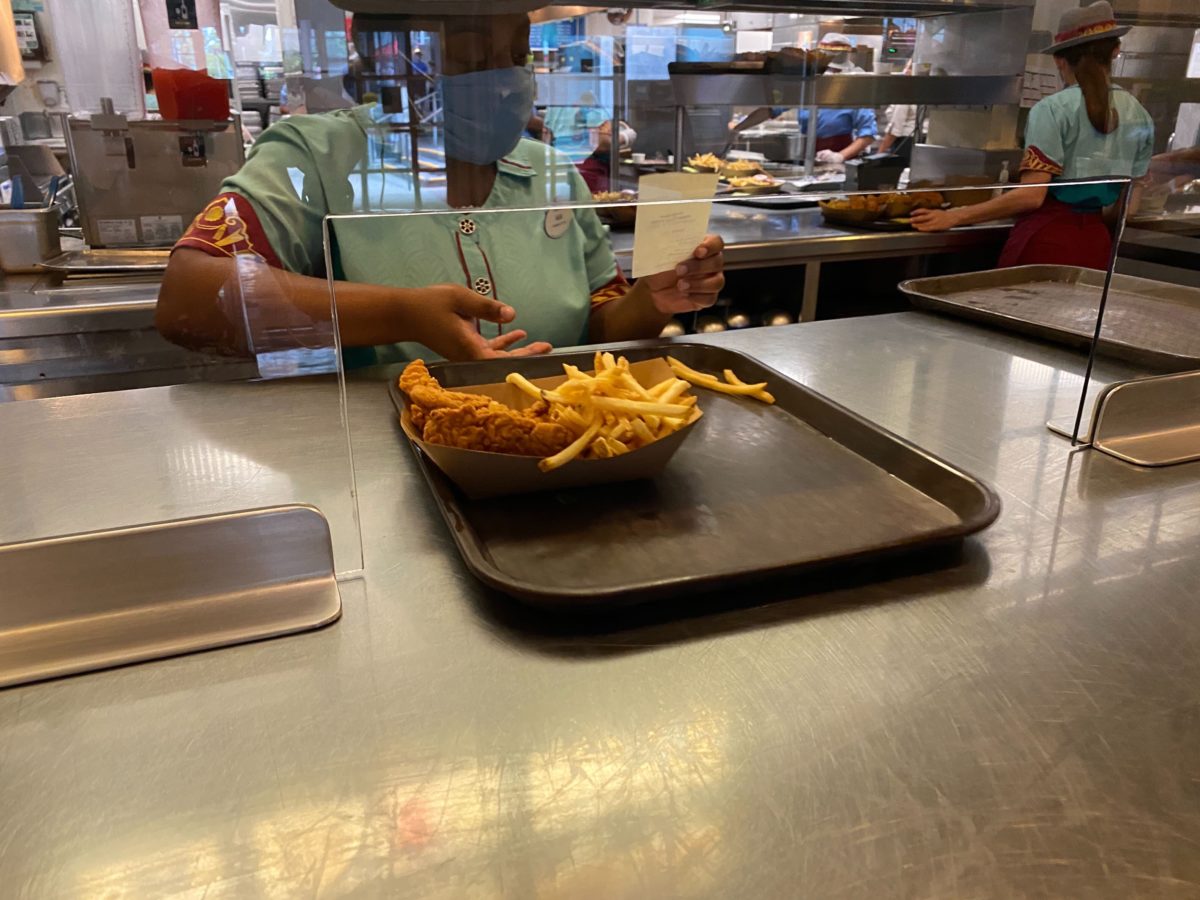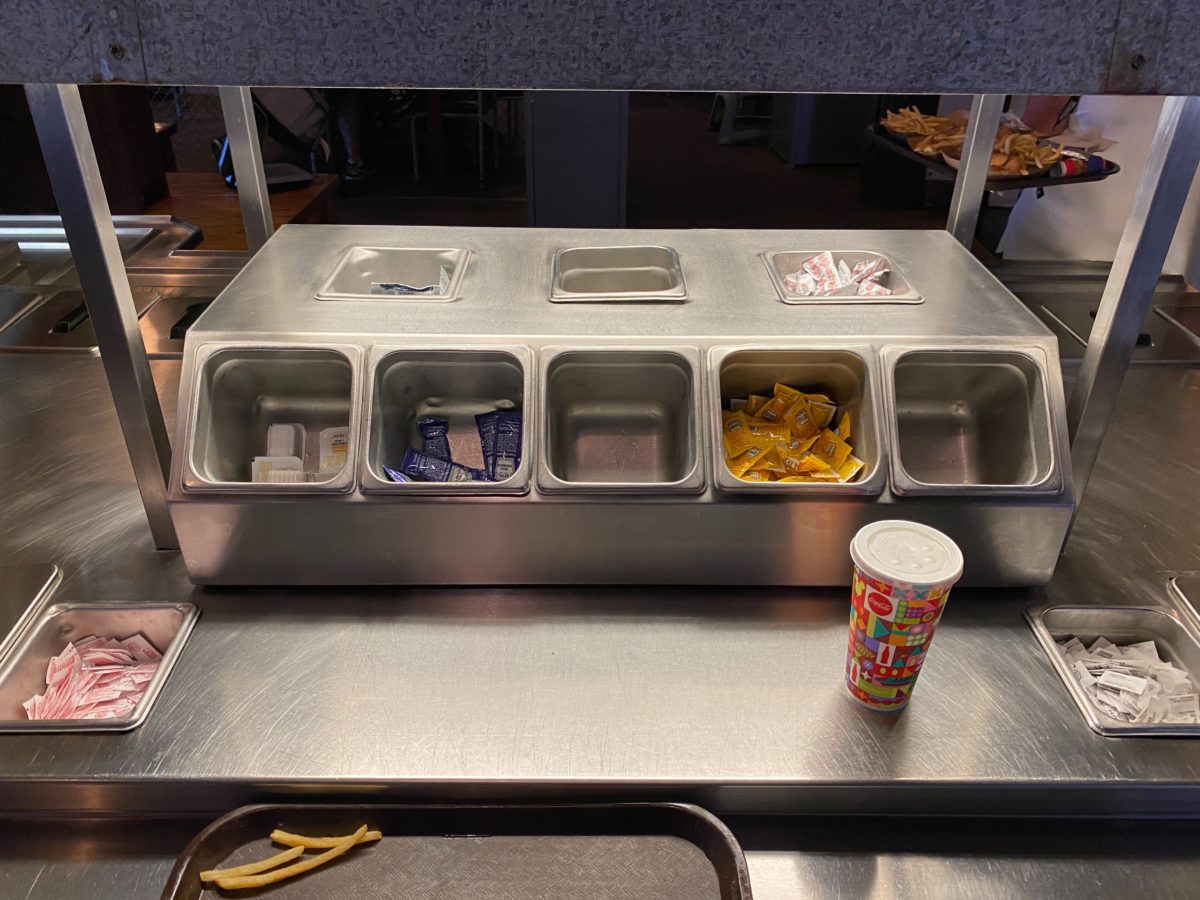 Condiments can be collected from this self-service station. Toppings and sauces are now only available in packets.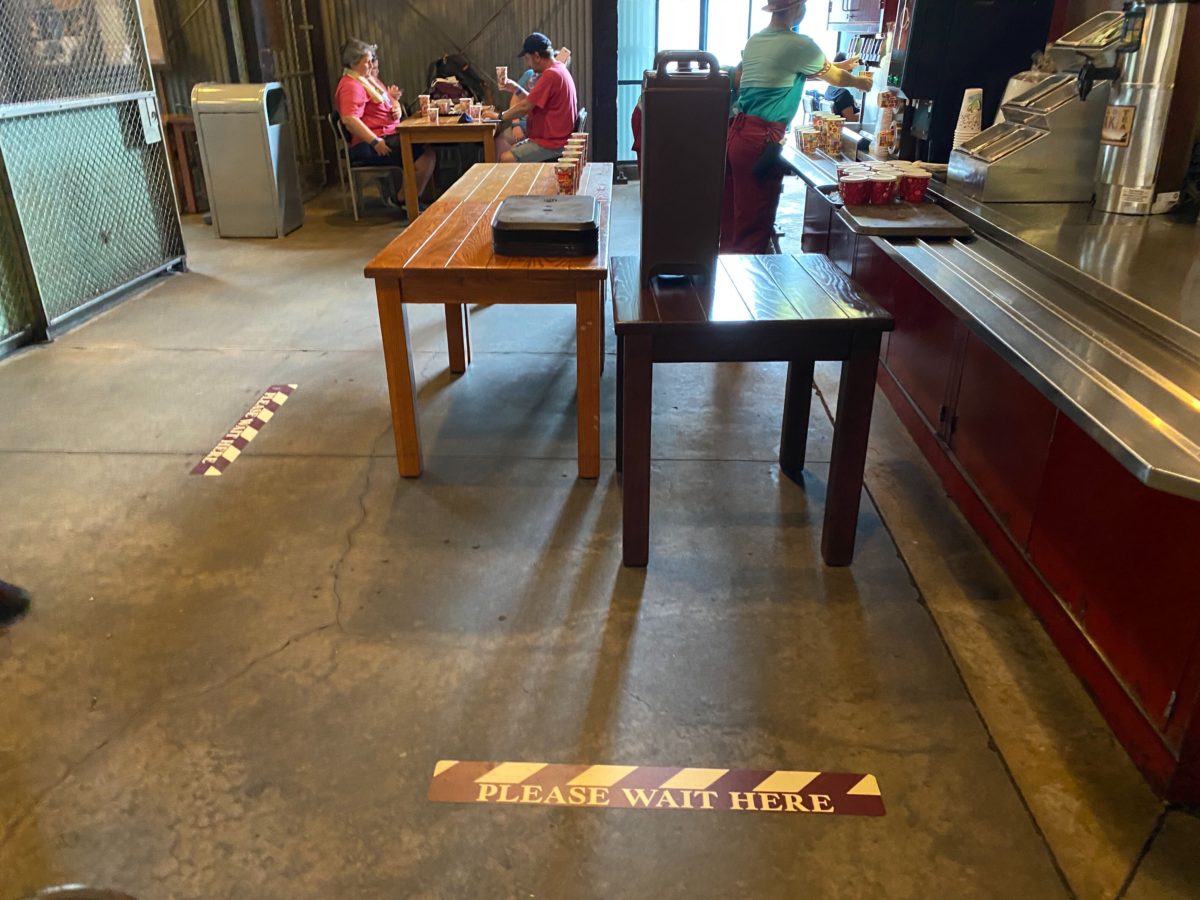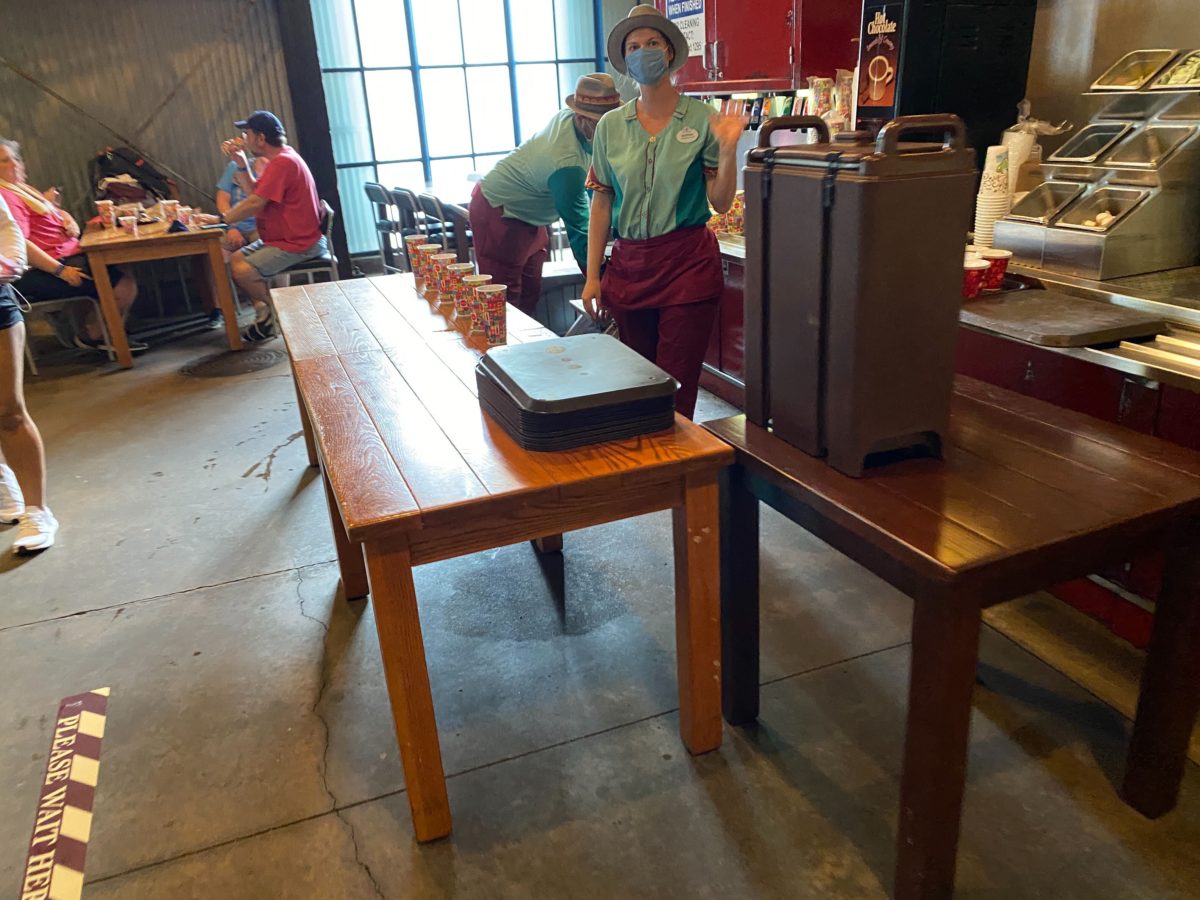 To collect our drink, what used to be a self-serve soft drink machine is now blocked-off by tables and manned by friendly Cast Members. The Cast Members now operate the machine to get drinks for guests and leave them on this table to be collected.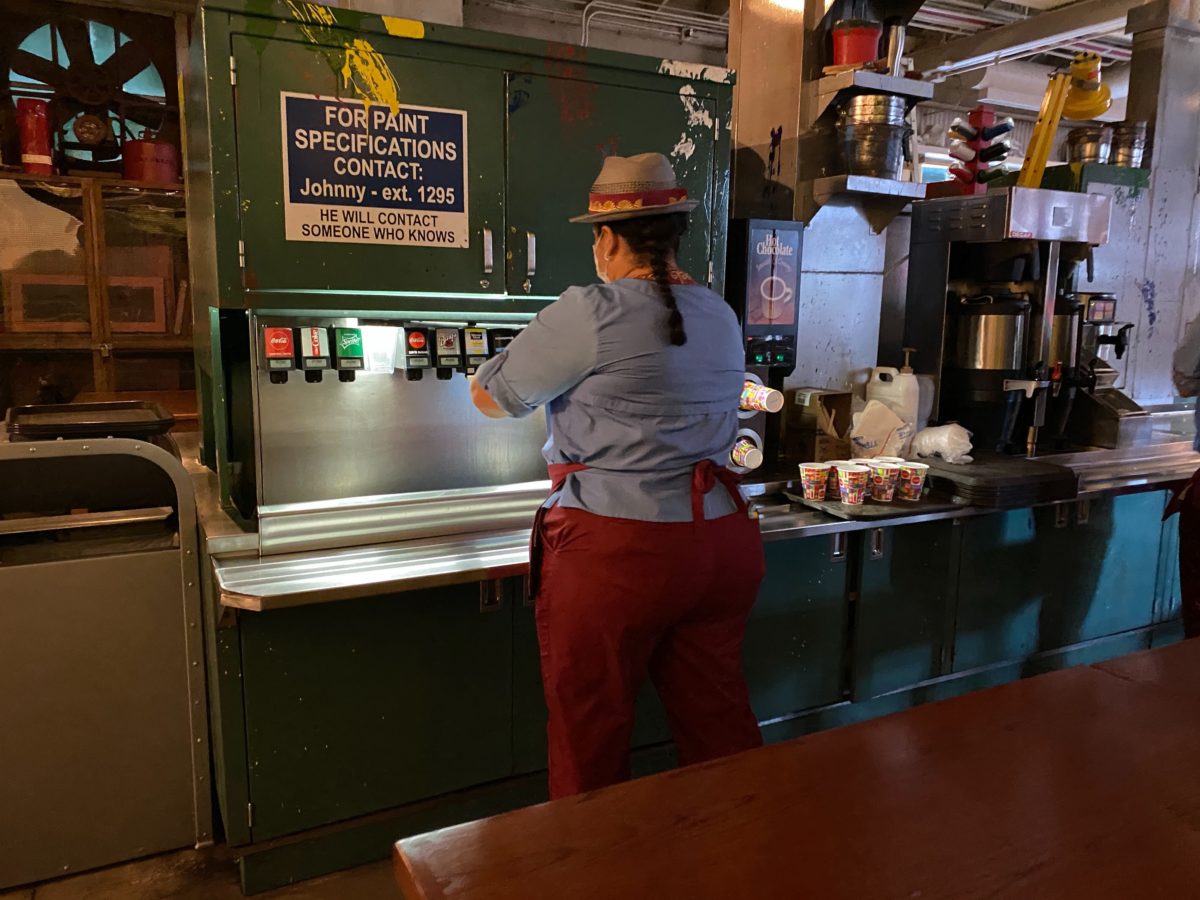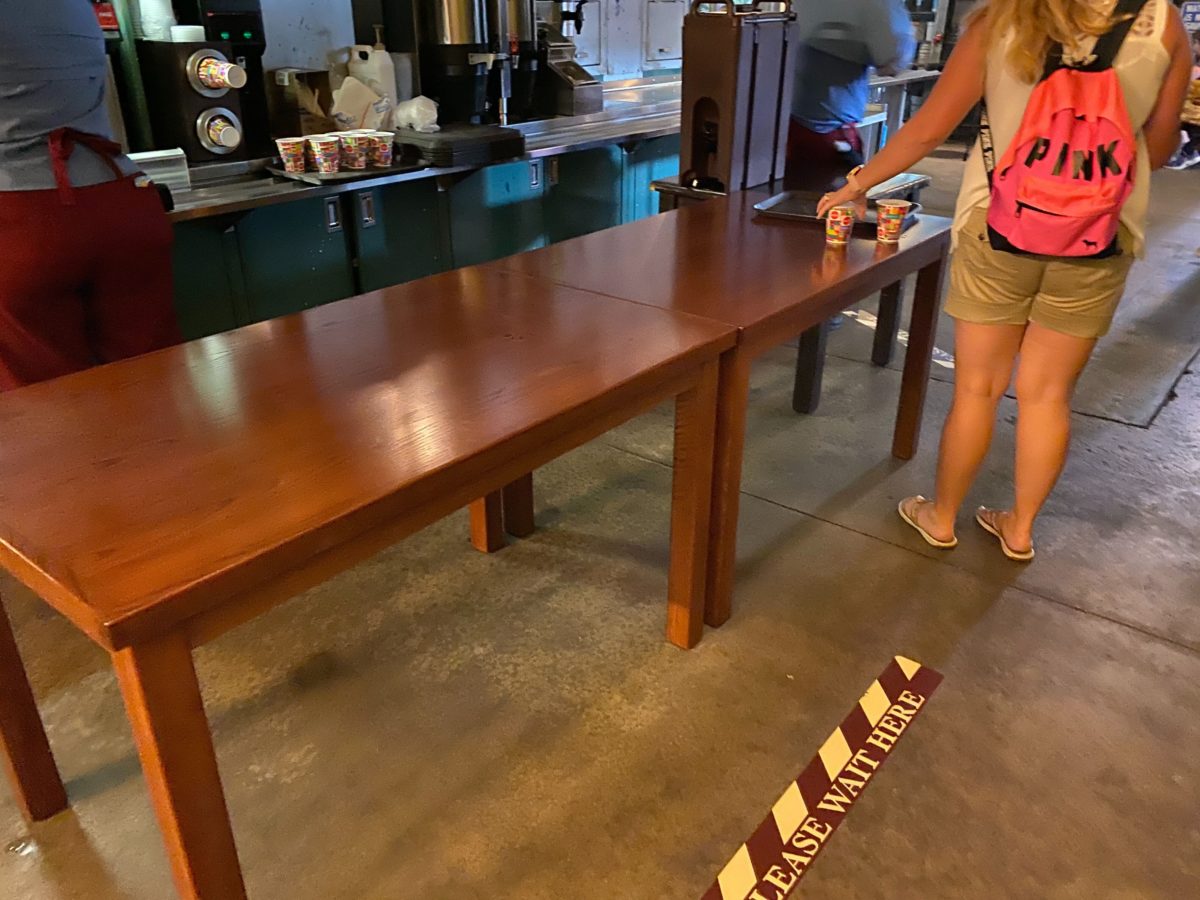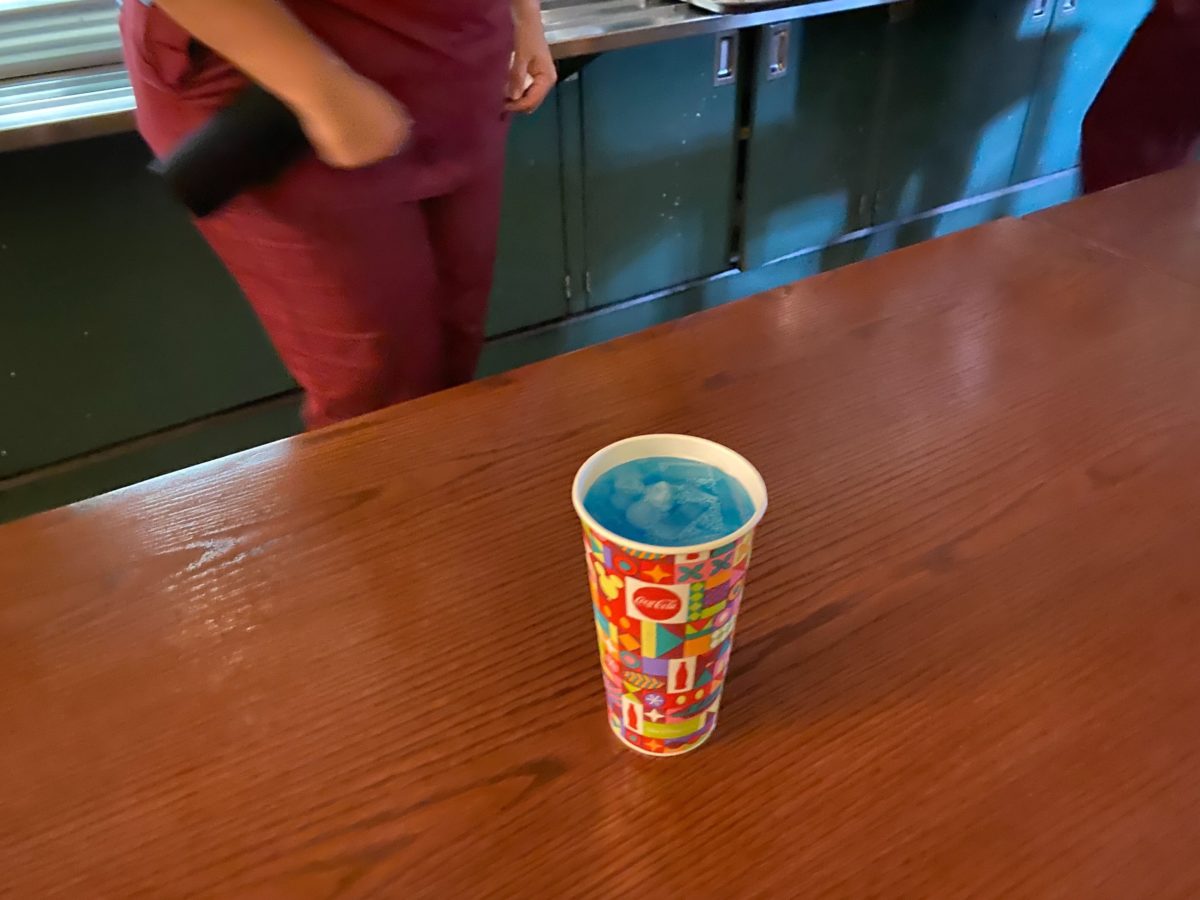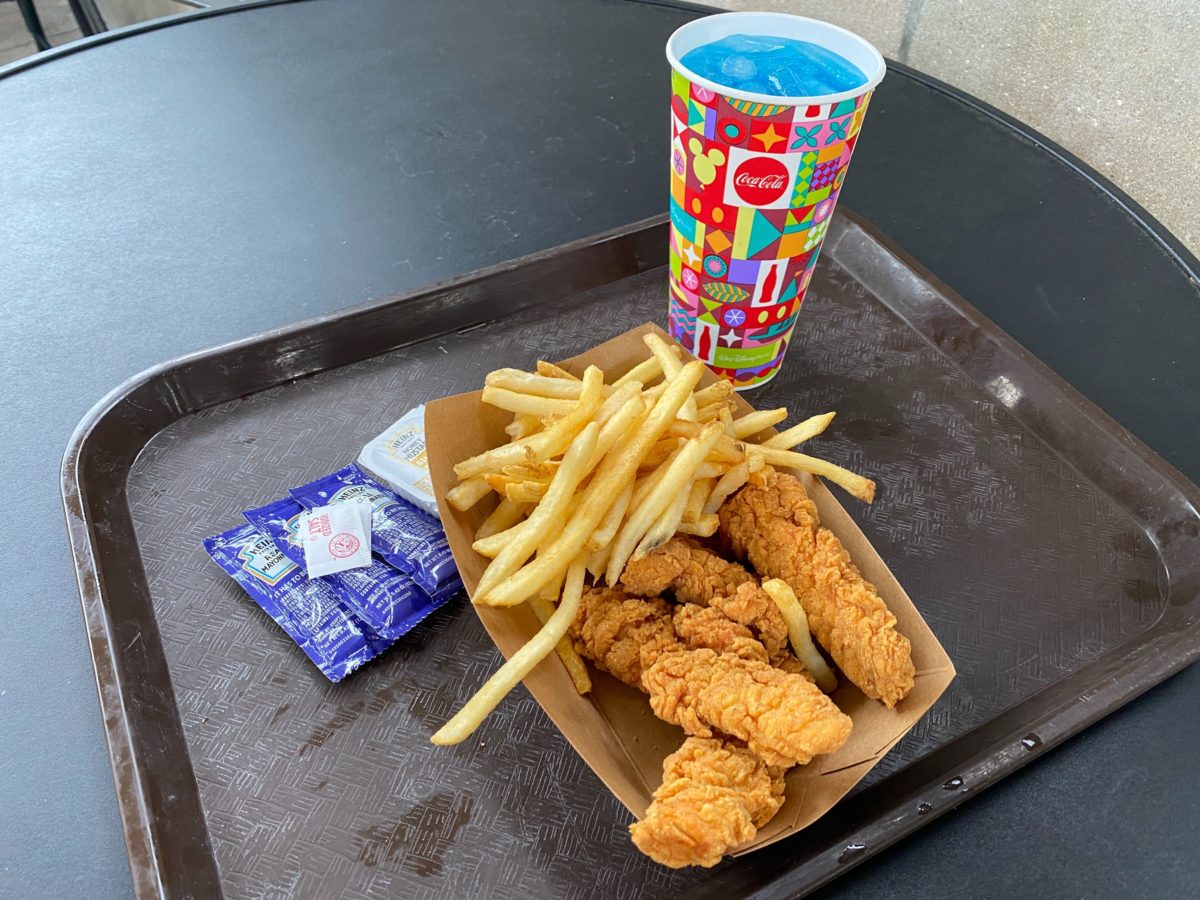 Let's head outside to the socially-distanced seating area and enjoy our food. We ordered the chicken tenders and fries, with a Powerade drink.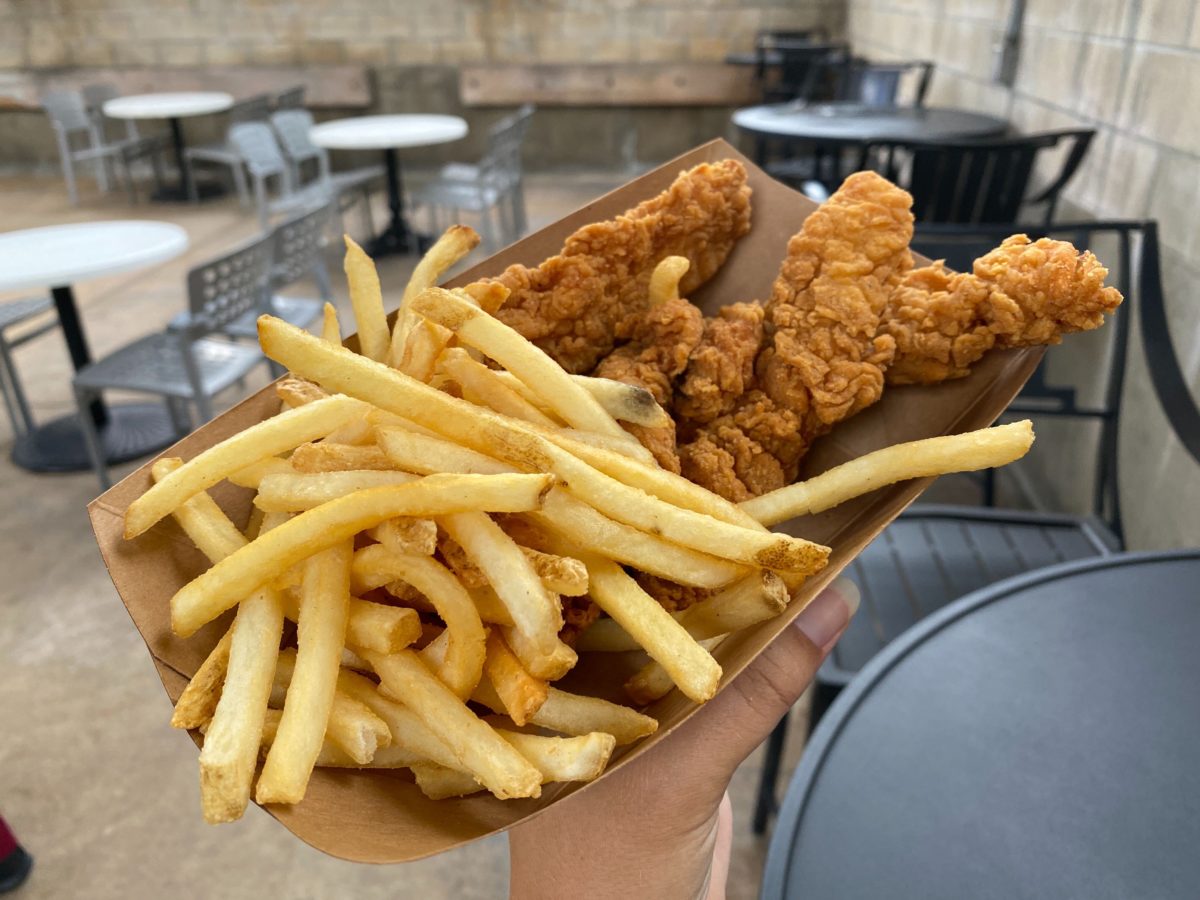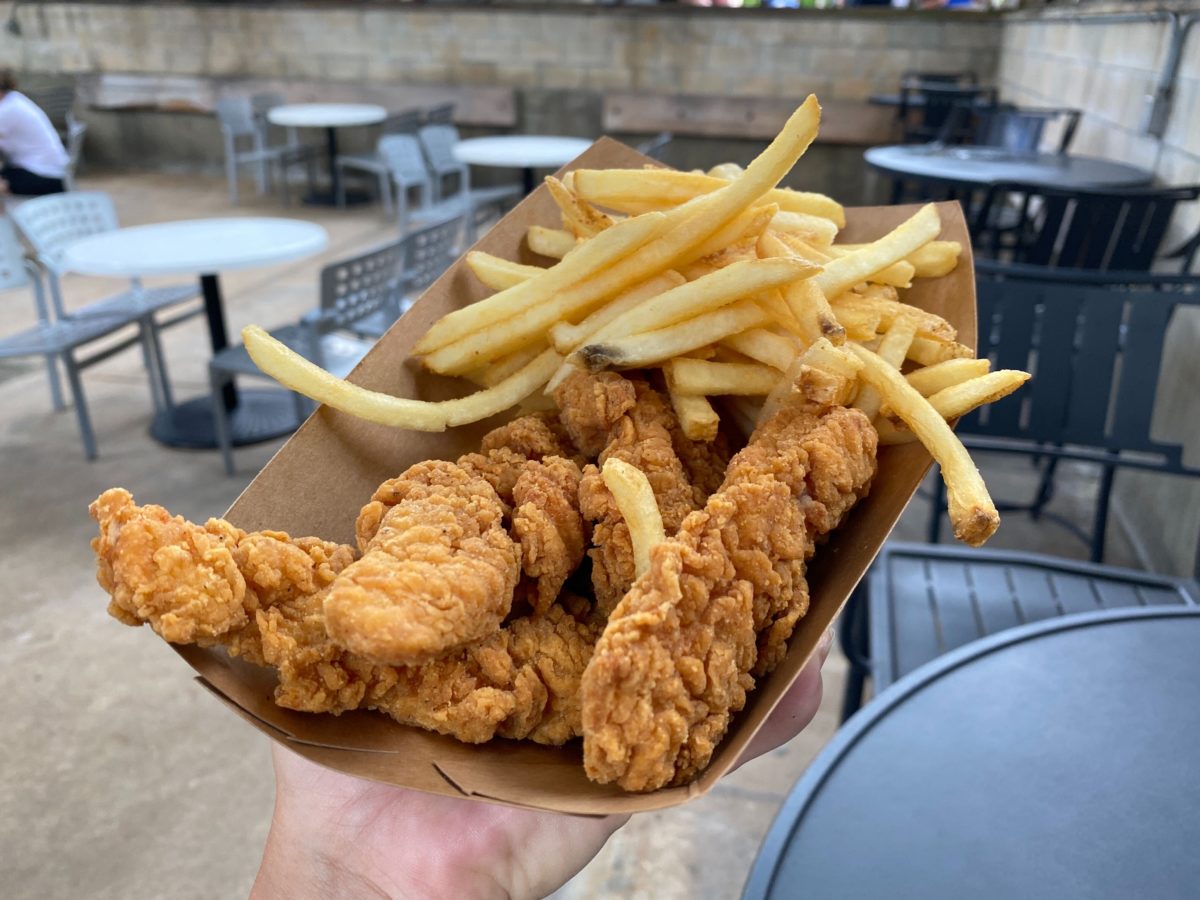 You can read up on all our reviews of the offerings at Backlot Express Restaurant here.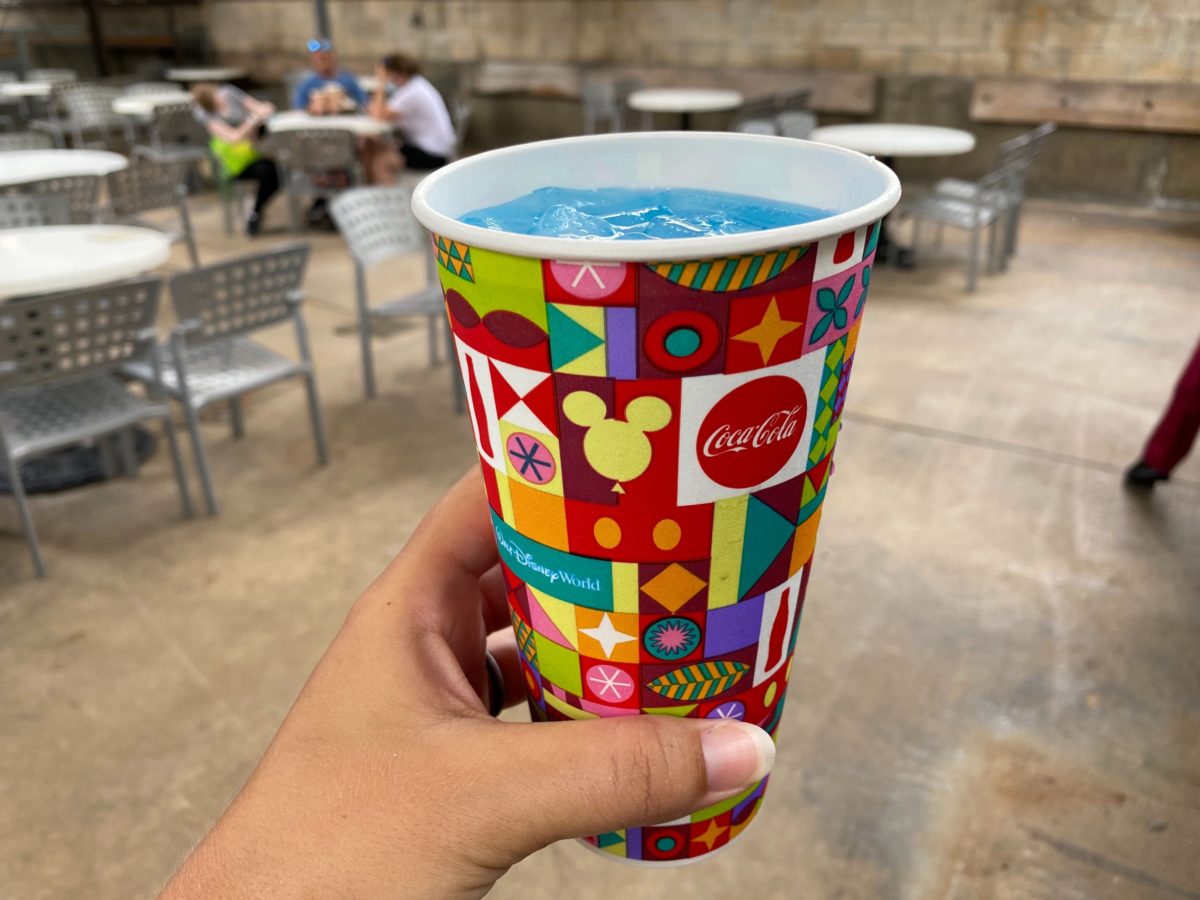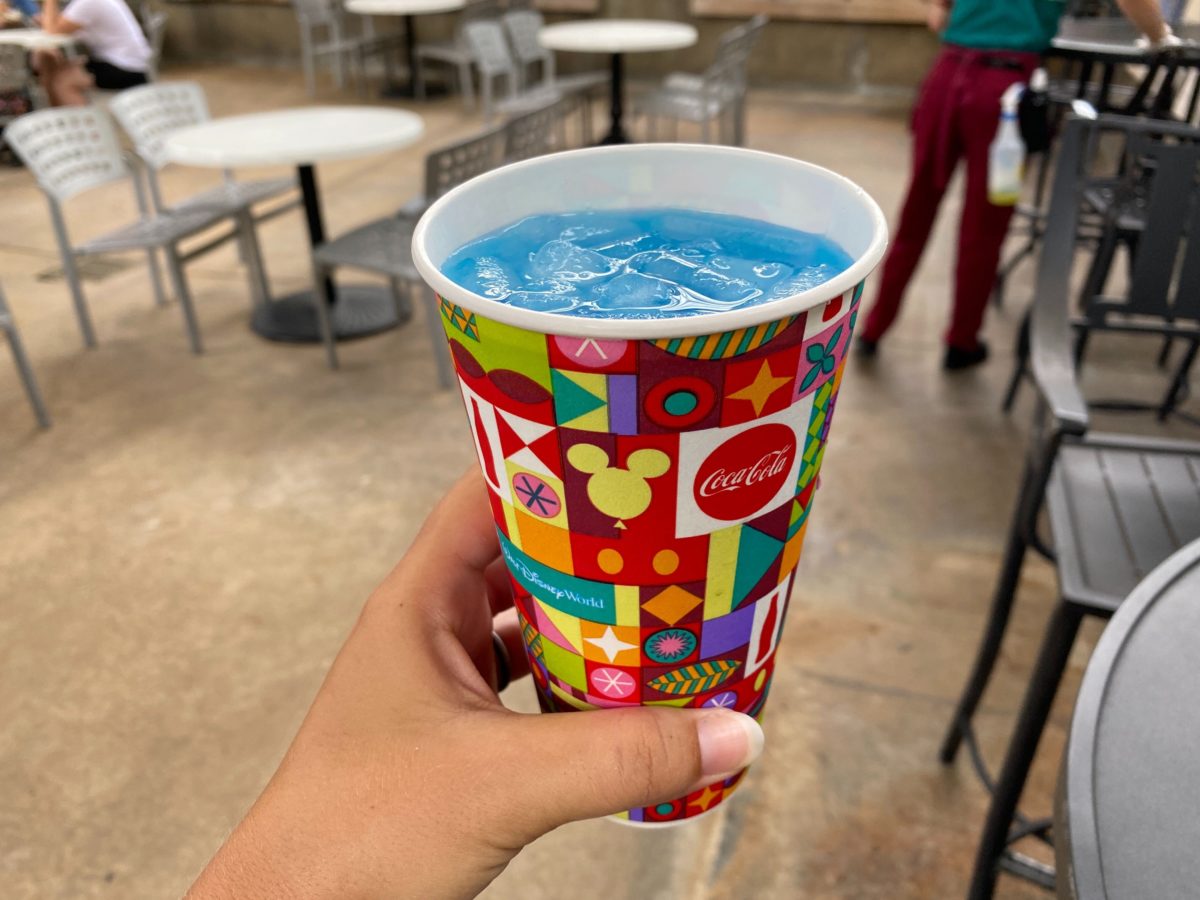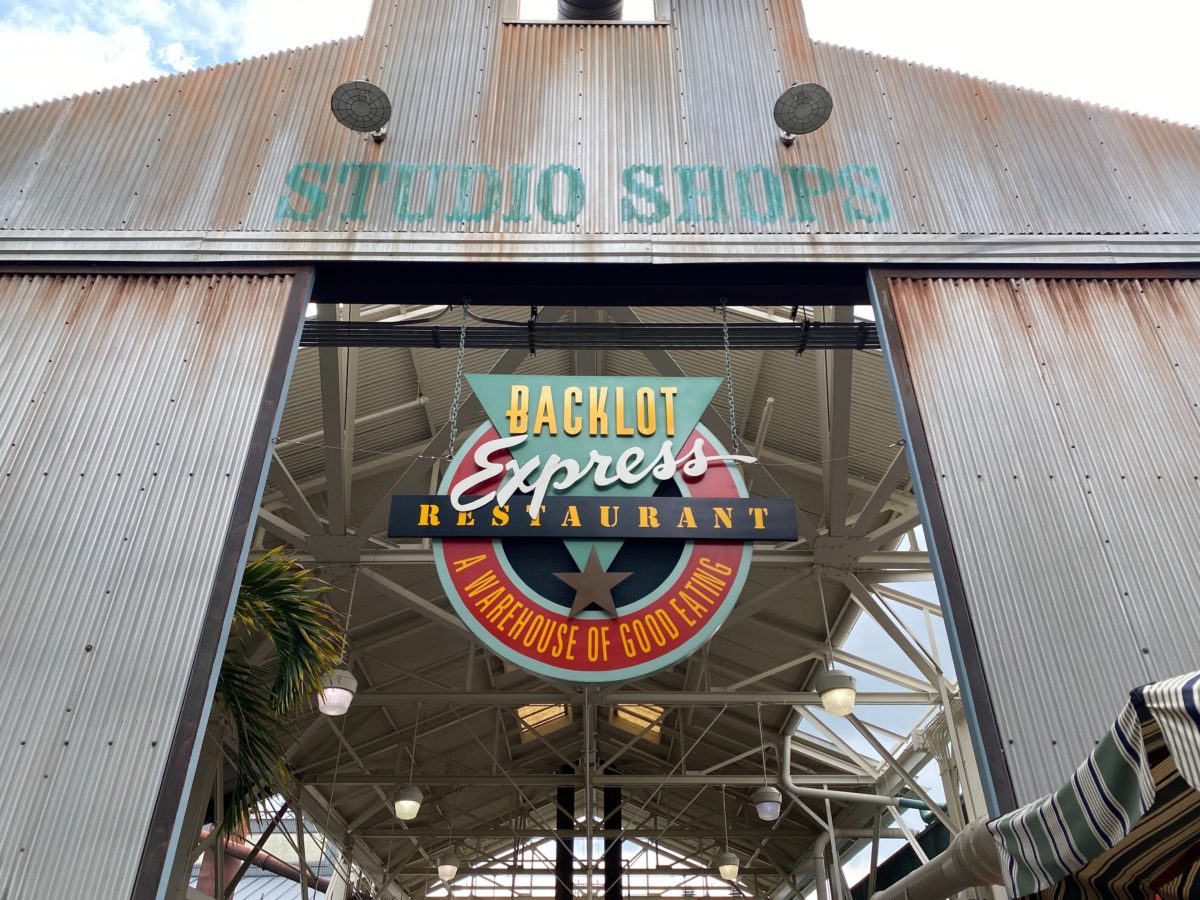 Thank you for joining us for lunch at Backlot Express, and we hope you found our guide to the new health and safety procedures at the restaurant useful. You can also check out our tours of the newly-reopened Oga's Cantina and Docking Bay 7 Food & Cargo in Disney's Hollywood Studios from earlier this week.