Welcome back to a sunny day at EPCOT! As we prepare for the 2020 Taste of Epcot International Food & Wine Festival, we got a look at the World Showplace that's been transformed for more booths to participate in this year's festival while accommodating for social distancing.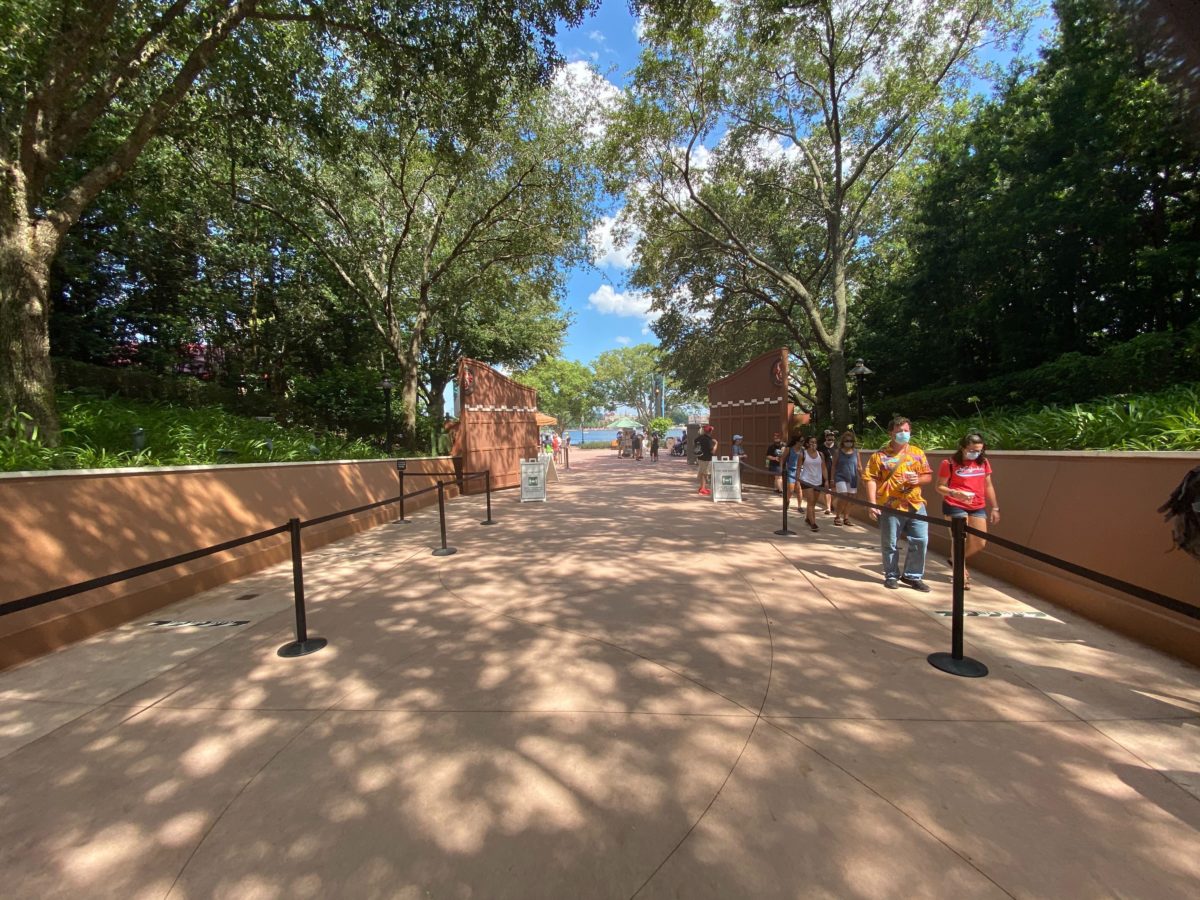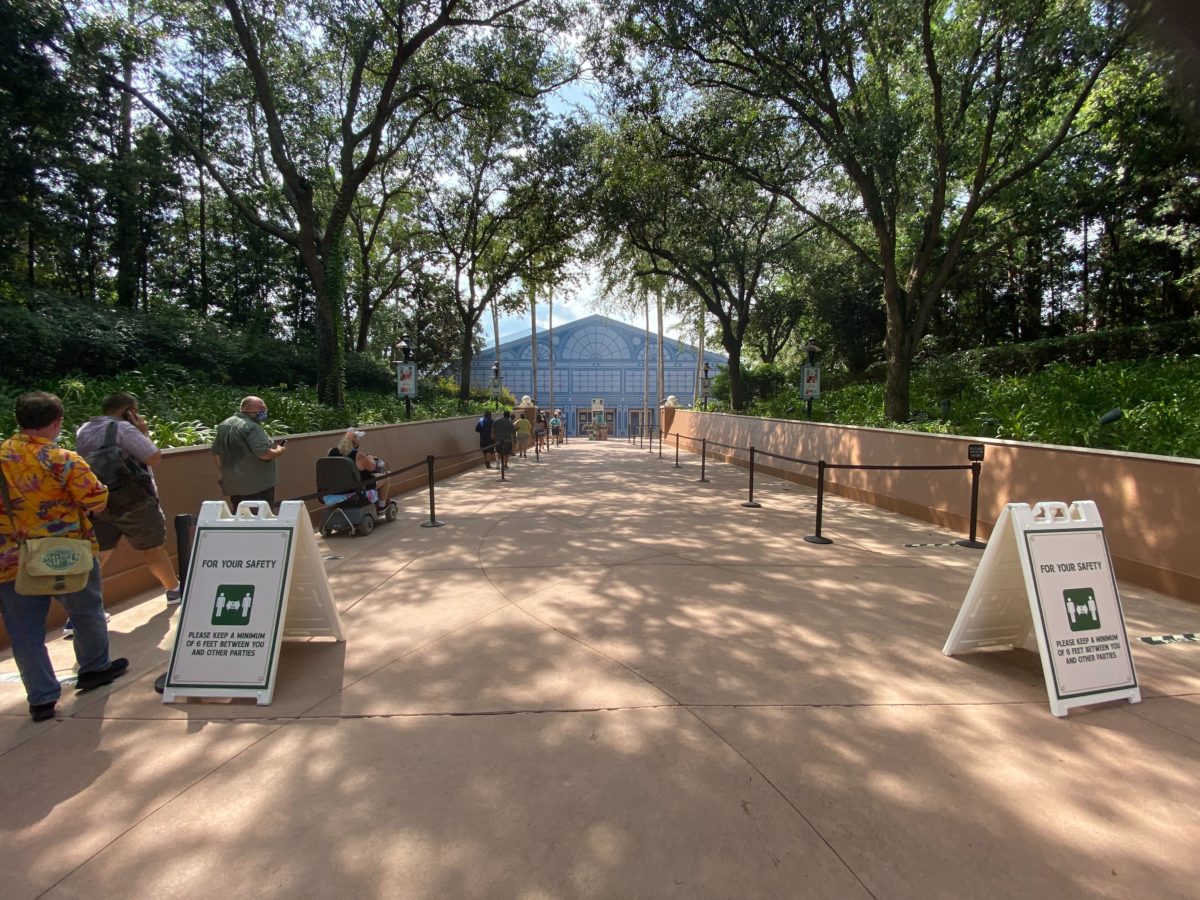 As we make our way back to the building, we were directed to follow the designated walkways and stay six feet a part from the party ahead of us.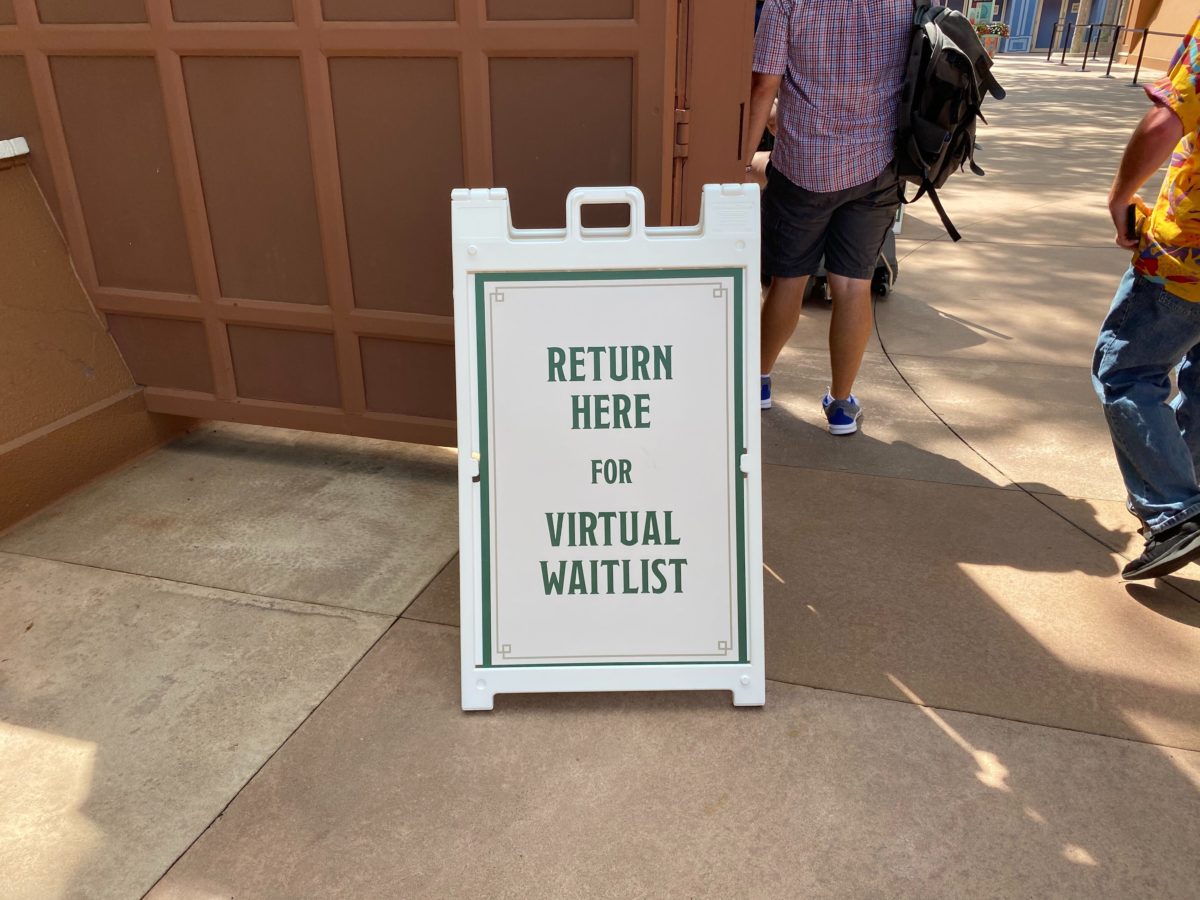 As we got closer, we noticed the sign for the virtual waitlist. Much like the virtual queues that gift shops are using to keep attendance capped, it seems that World Showplace will be doing the same.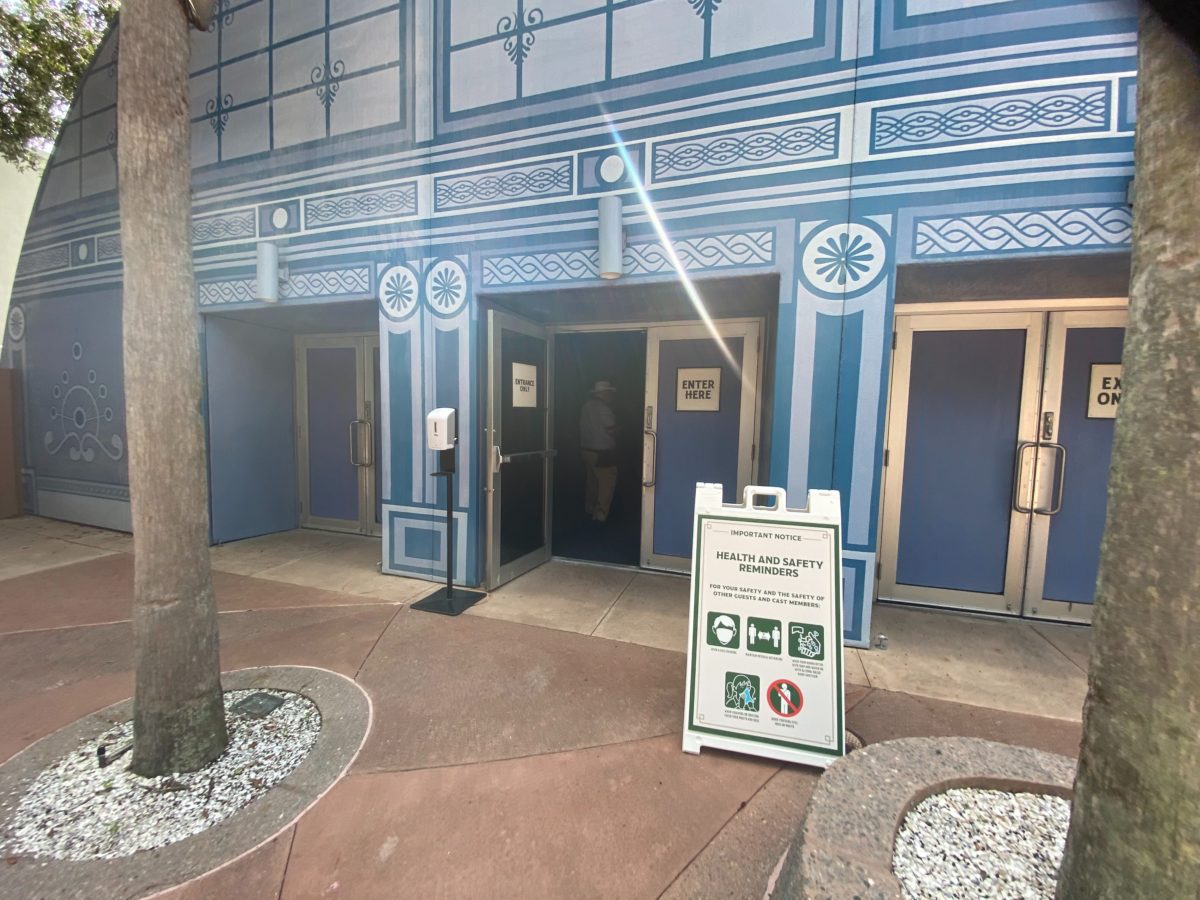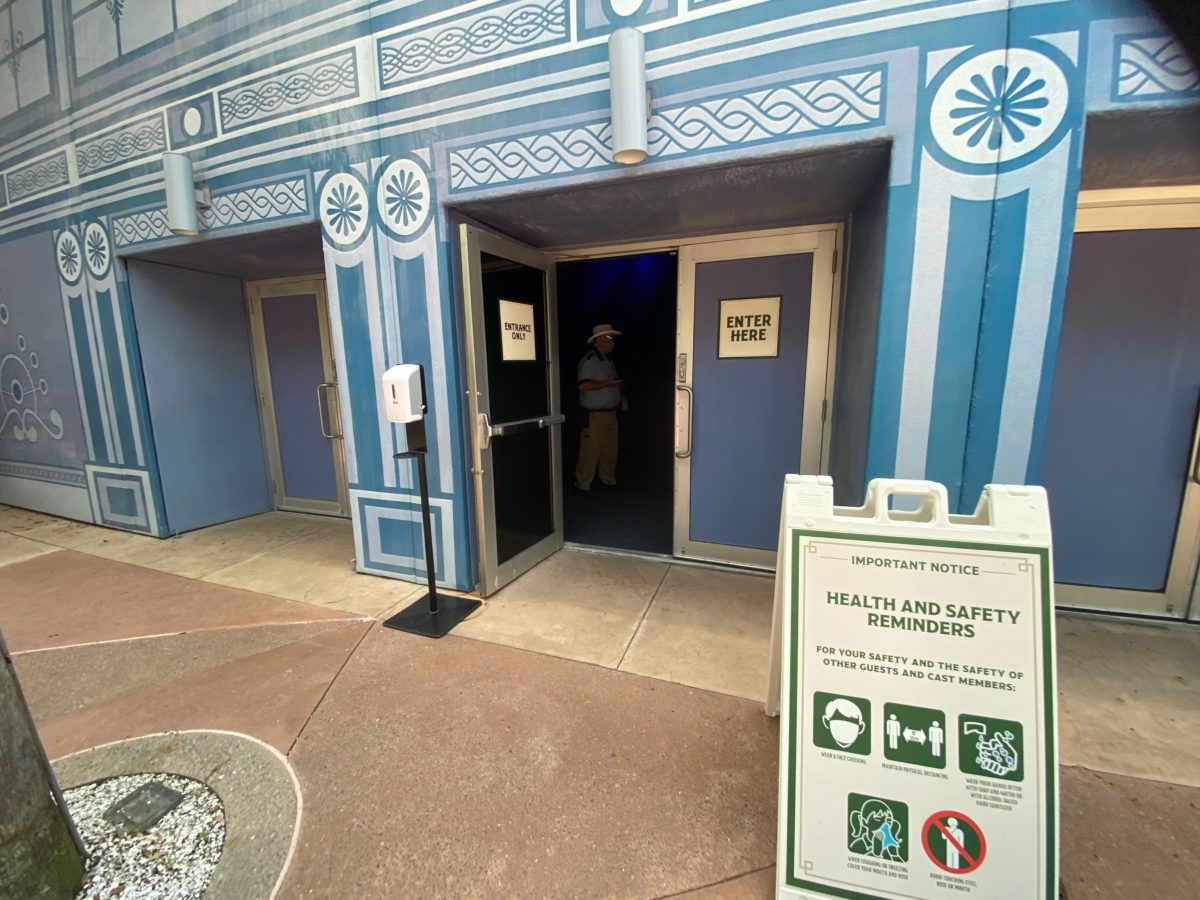 Right before you enter, there's a hand sanitizer station and health and safety reminders.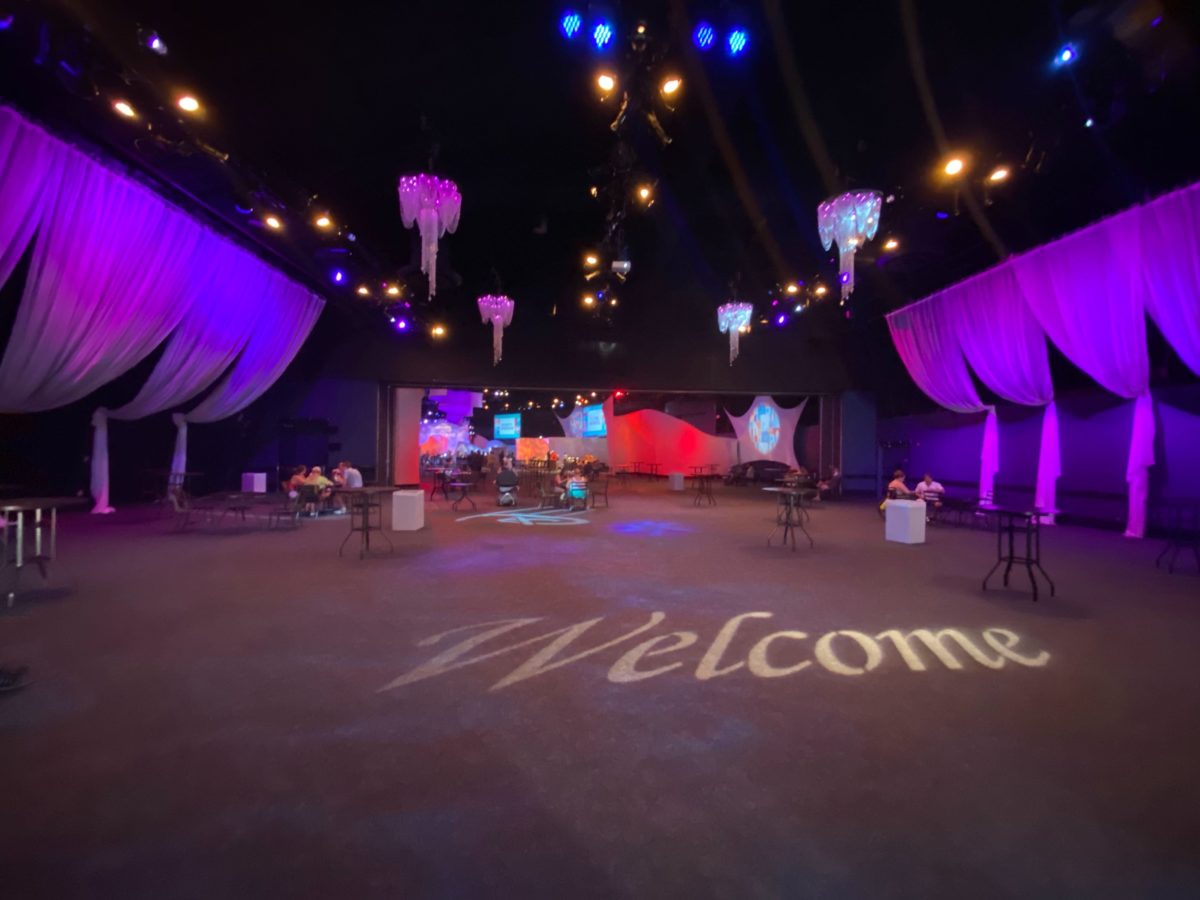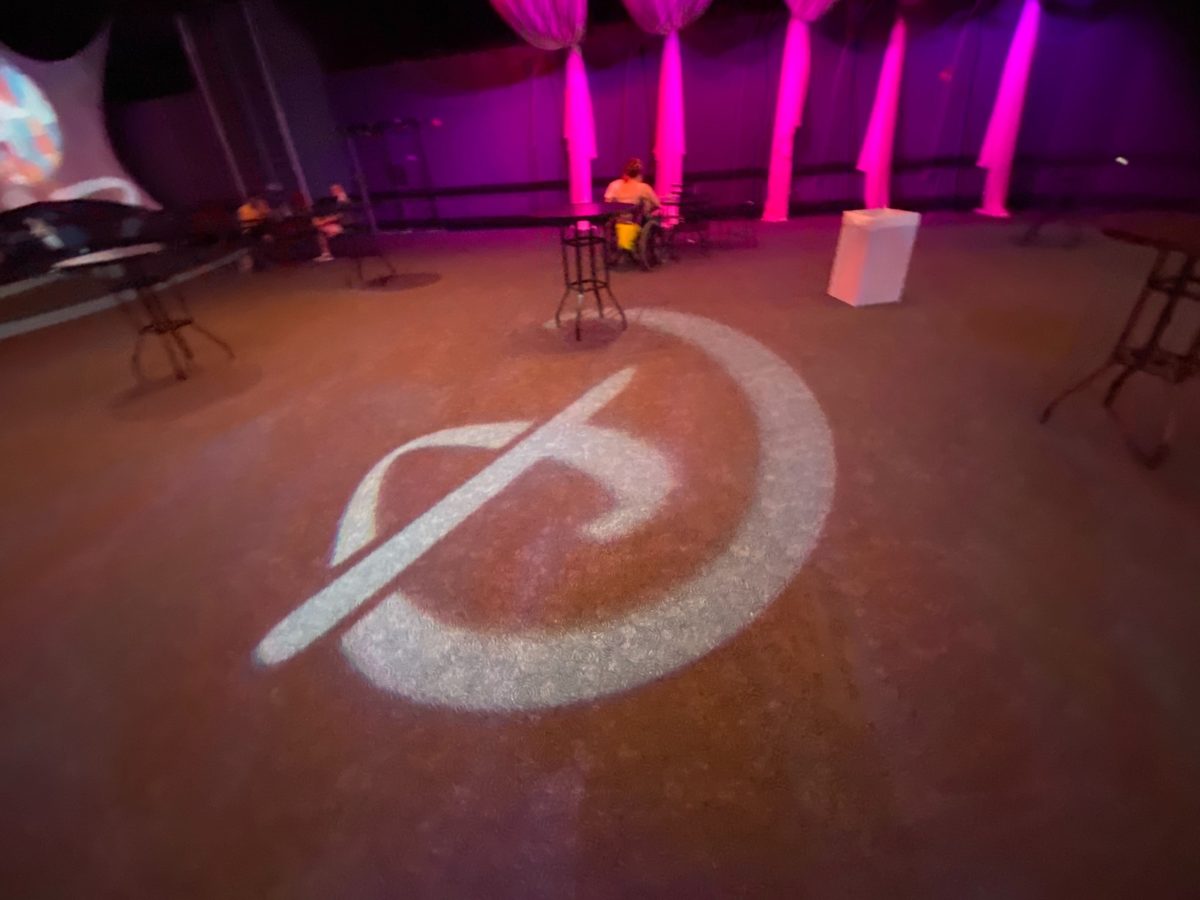 The sprawling ballroom has been set up for social distancing with various tables spread about. Disney "D" lights add a touch of whimsy.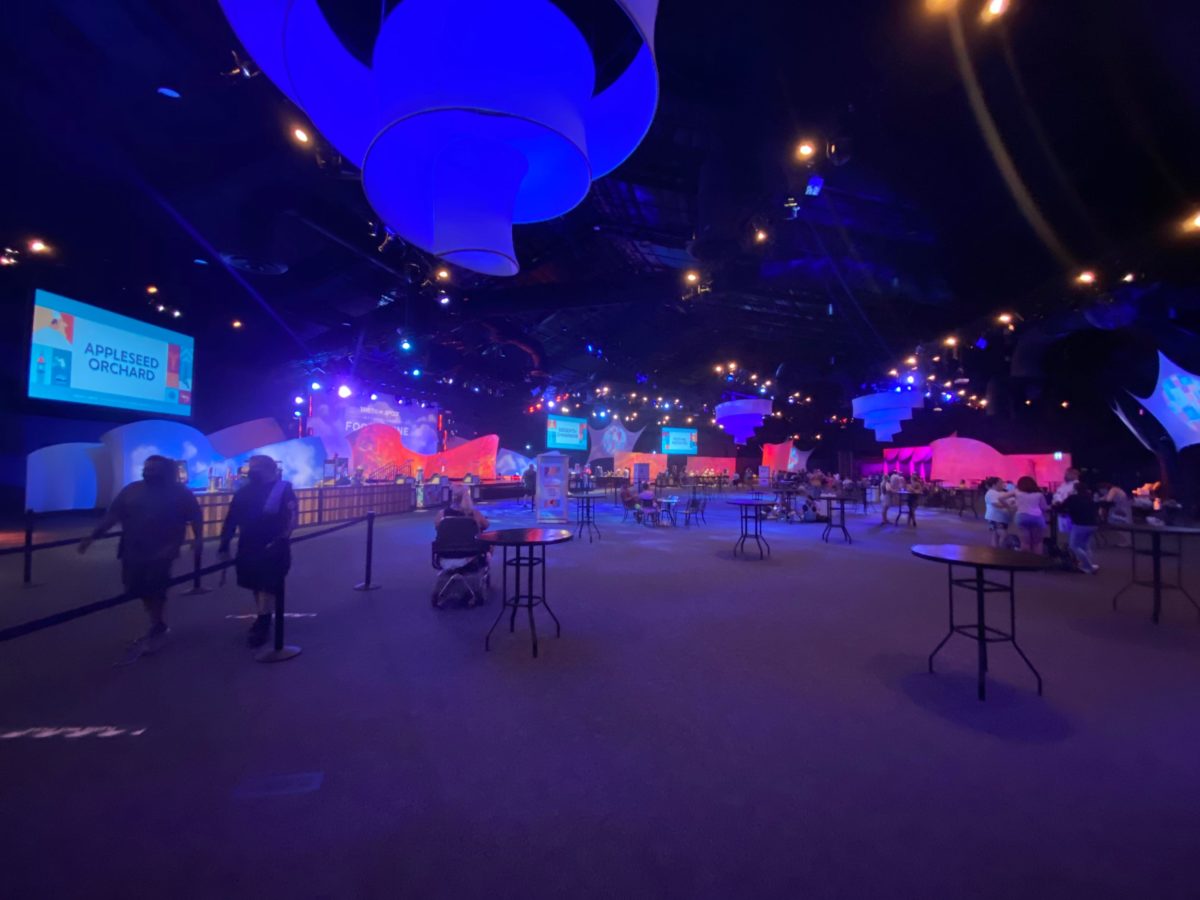 As we entered the main ballroom, we saw all the various booths that are within. A number of Marketplace Booths for the festival are operating here this year, including Appleseed Orchard, Wine & Dine Featuring Festival Favorites, Desserts & Champagne, and Mac & Cheese Hosted by Boursin.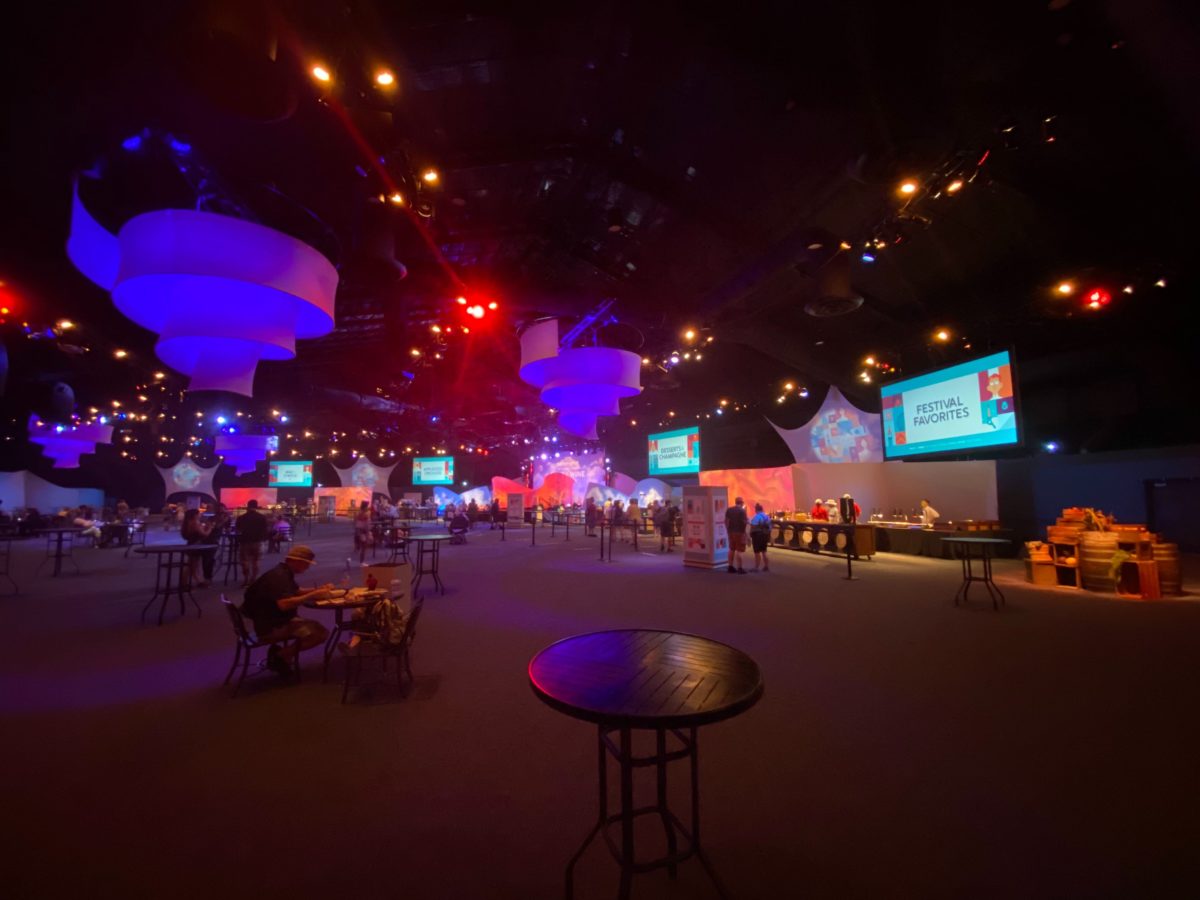 There's plenty of space in here for guests to safely remove their masks and enjoy their food and drinks.
Are you excited to try everything the World Showplace has to offer this festival season? Let us know in the comments and keep following WDWNT for full reviews of everything from the 2020 Taste of EPCOT International Food and Wine Festival!