If you're eager to see your favorite Disney Junior stars, you'll want to keep an eye out on Hollywood Boulevard for the Disney Junior Stars Motorcade! This cavalcade procession features Fancy Nancy, Doc McStuffins, and Vampirina. This is all part of the new entertainment lineup, allowing a new way for guests and characters to interact safely. Let's take a look at this fun lineup!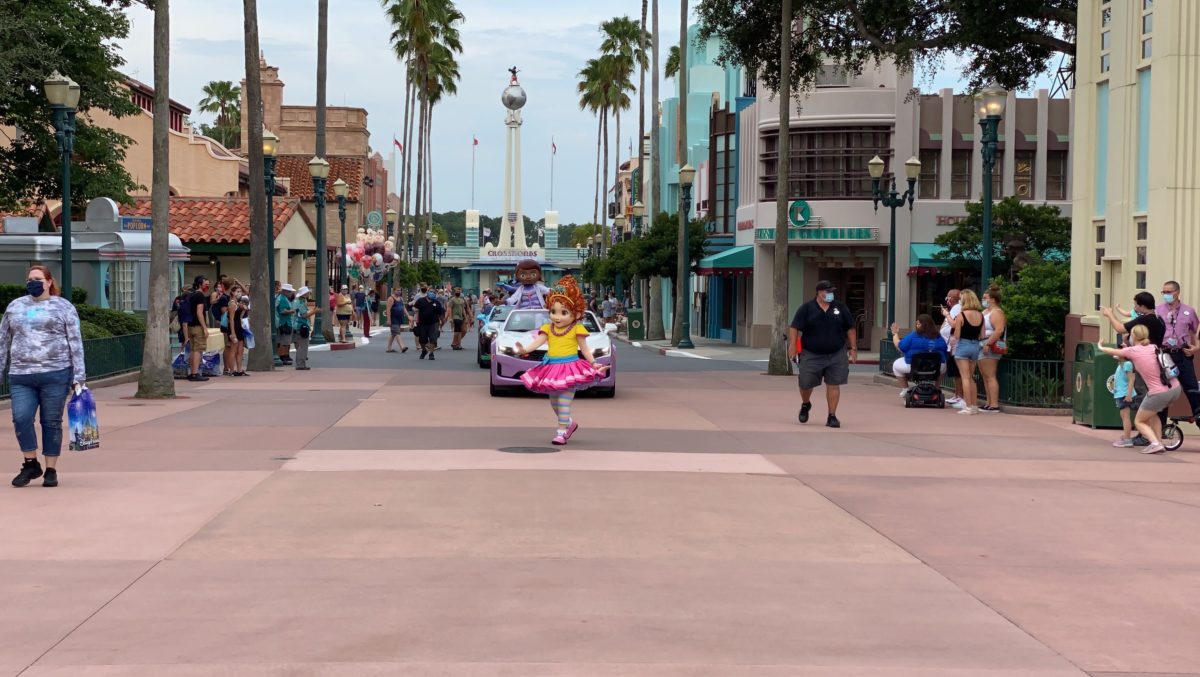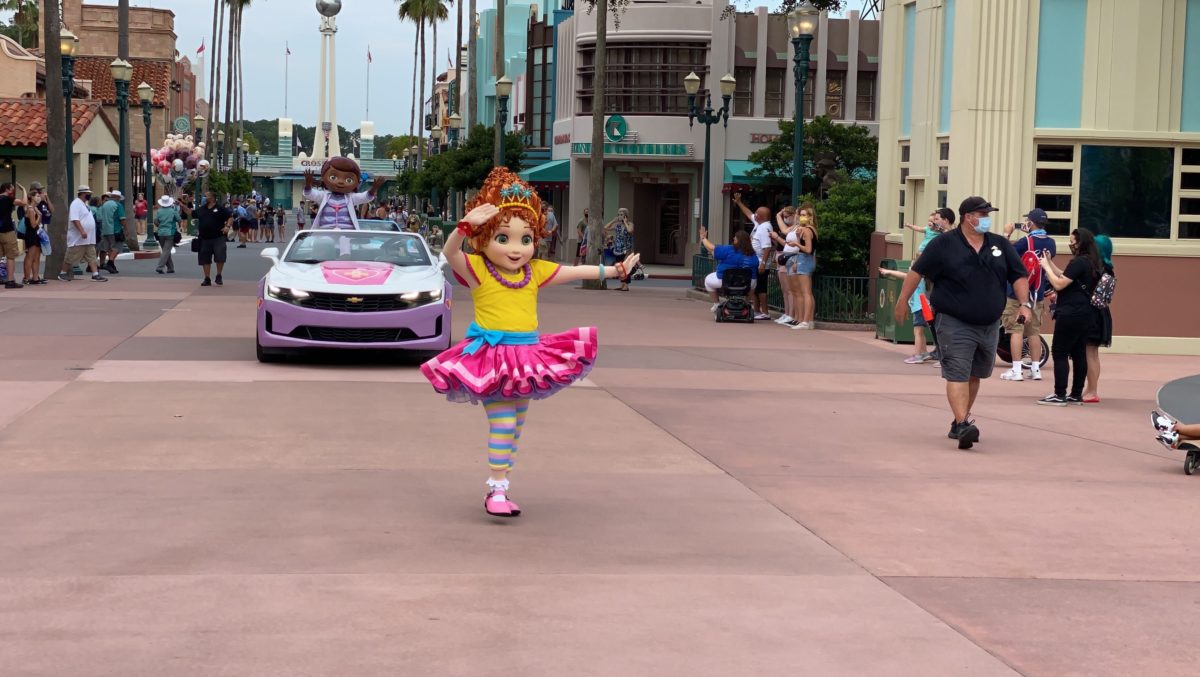 Fancy Nancy struts her stuff down Hollywood Boulevard, leading the procession and waving to guests that she passes.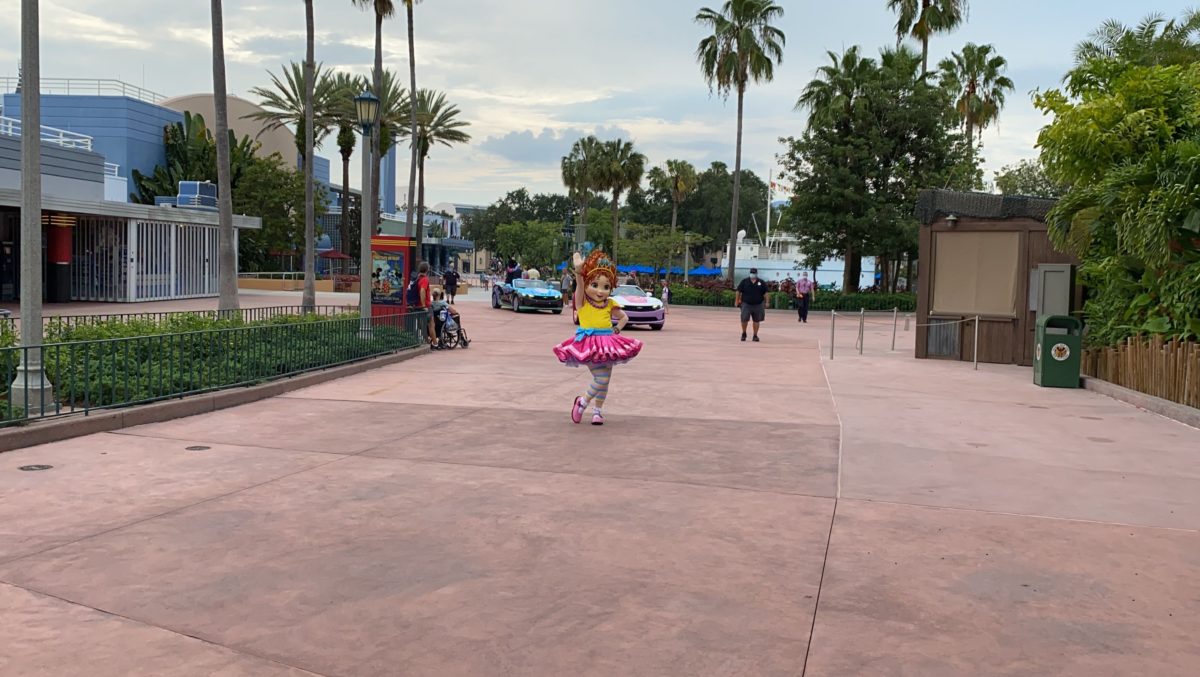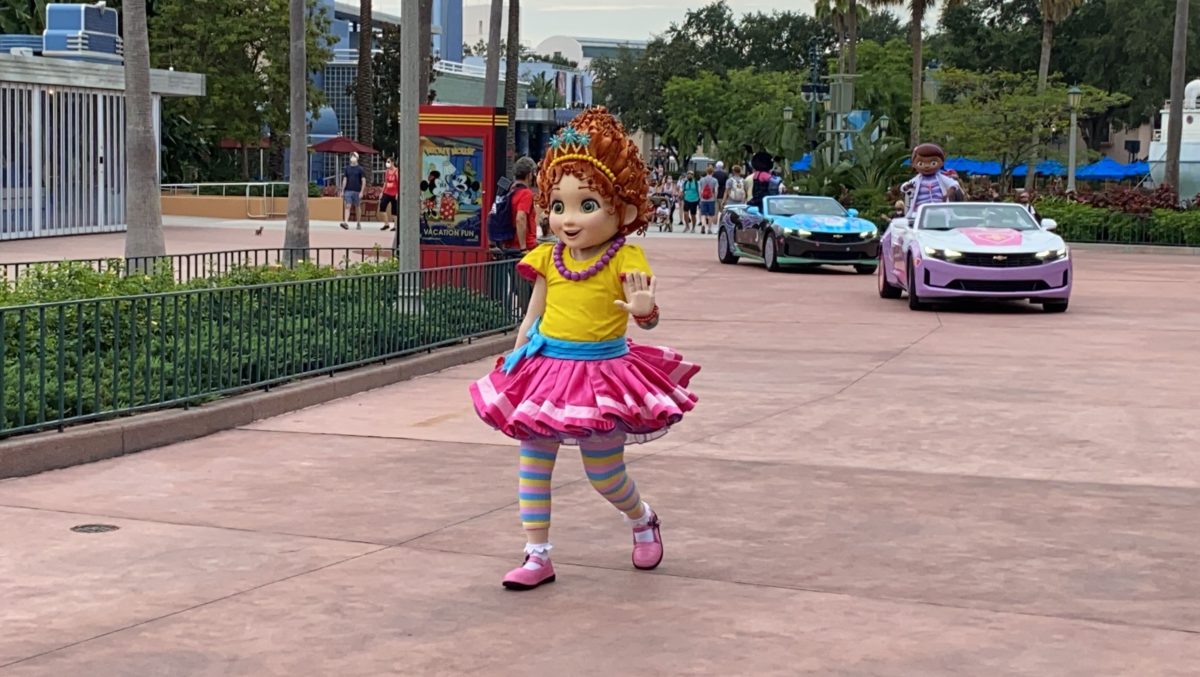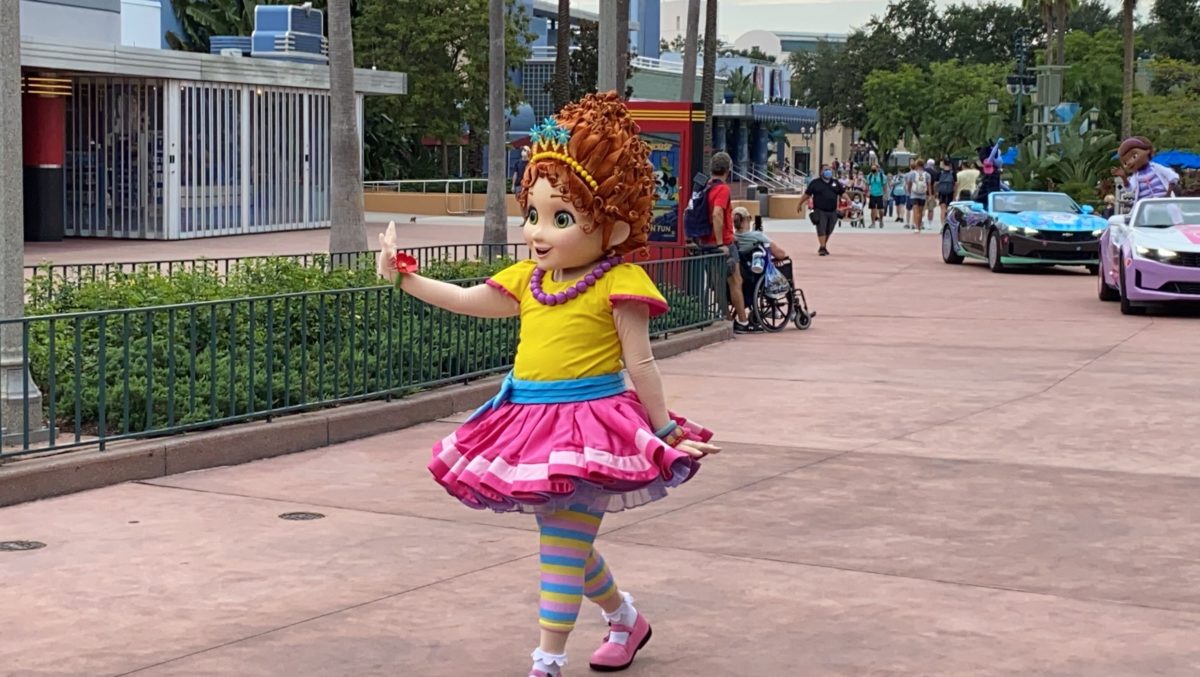 Fancy Nancy is all decked out in her fanciful accessories and attire, so you'll be sure to spot her making her way down Hollywood Boulevard randomly throughout the day.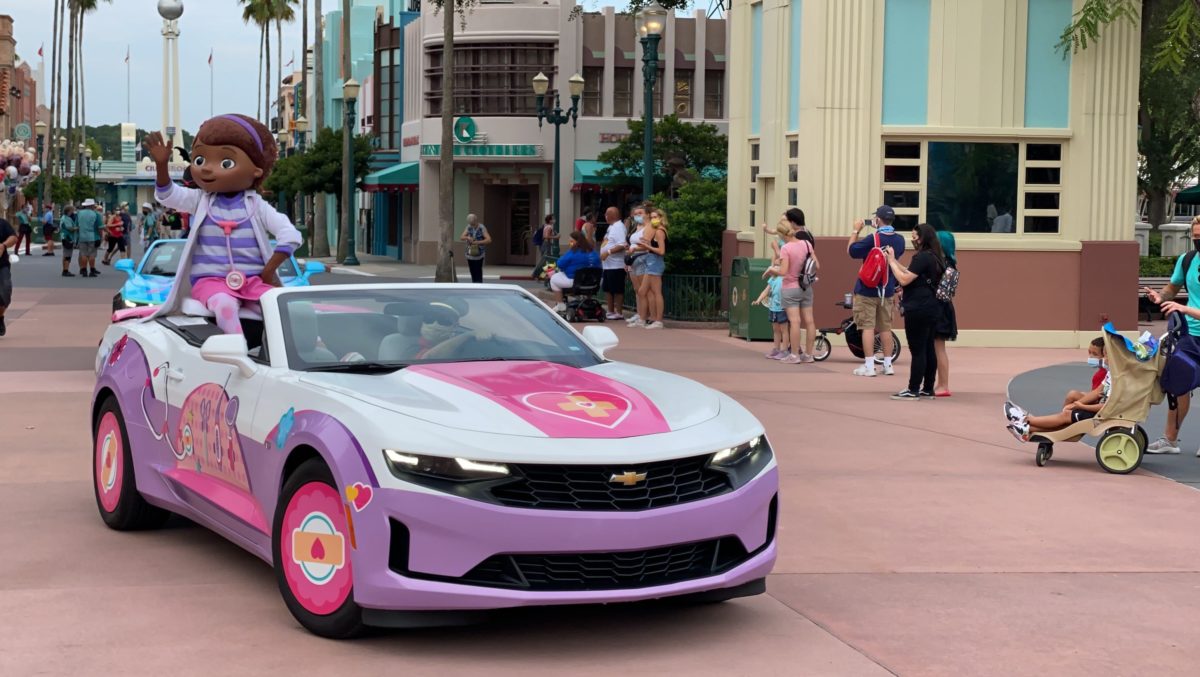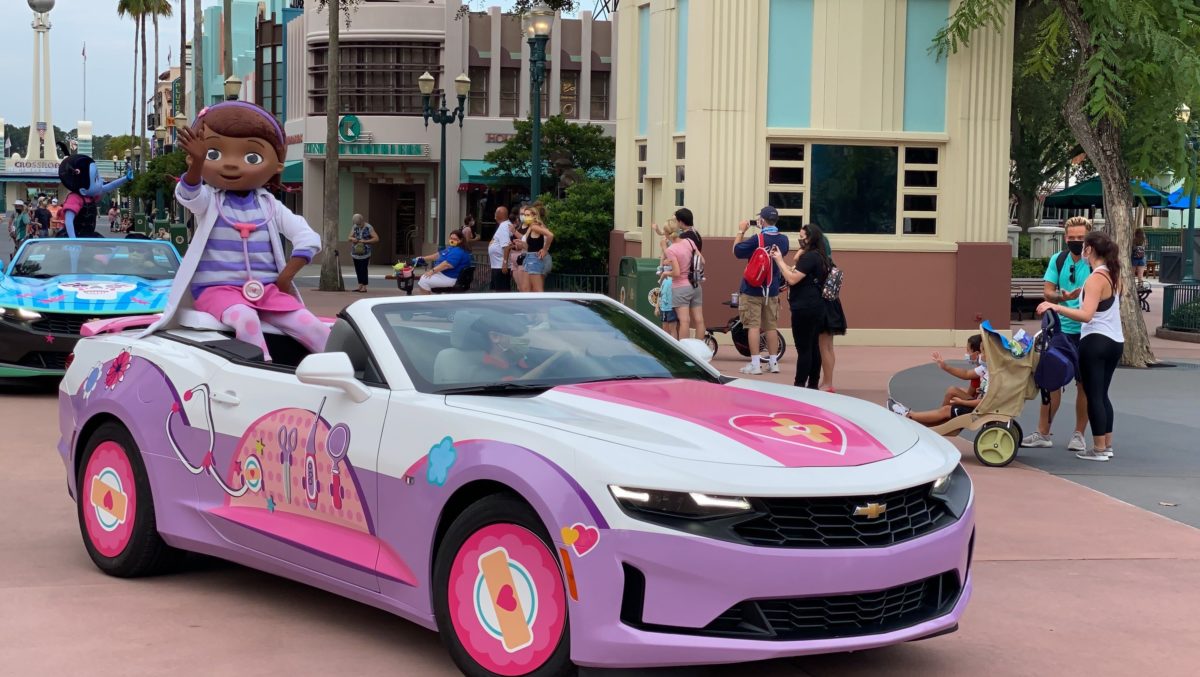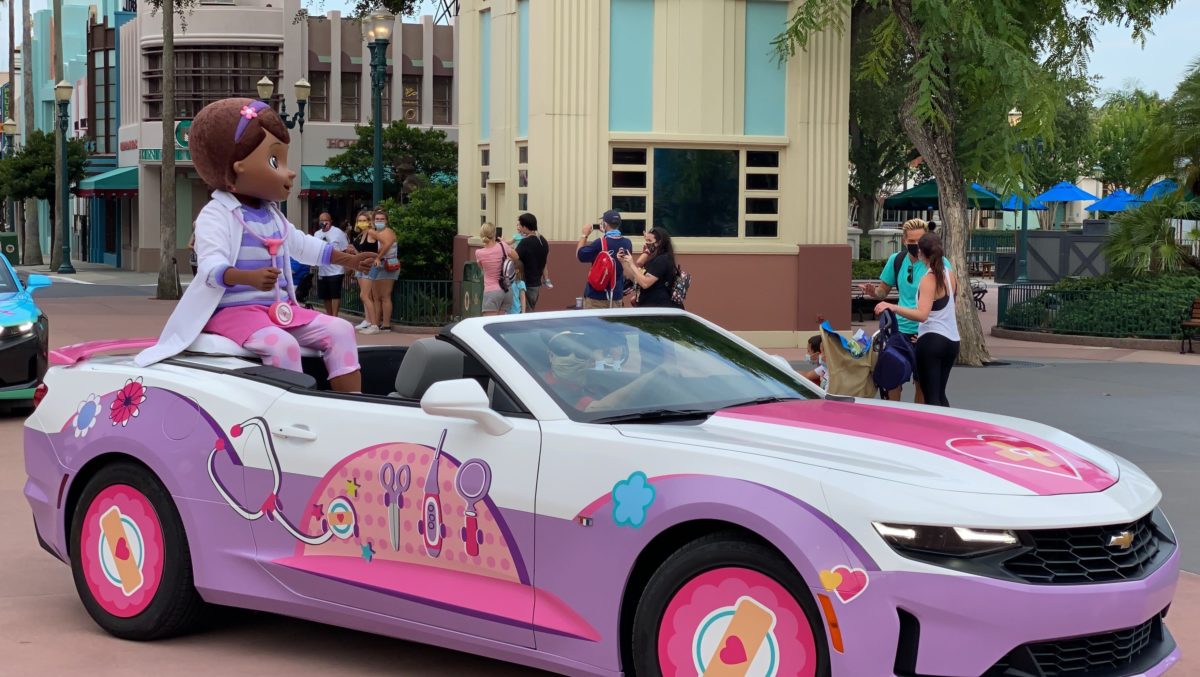 Up next is Doc McStuffins in a bright pink and purple car, decorated with all of her medical supplies!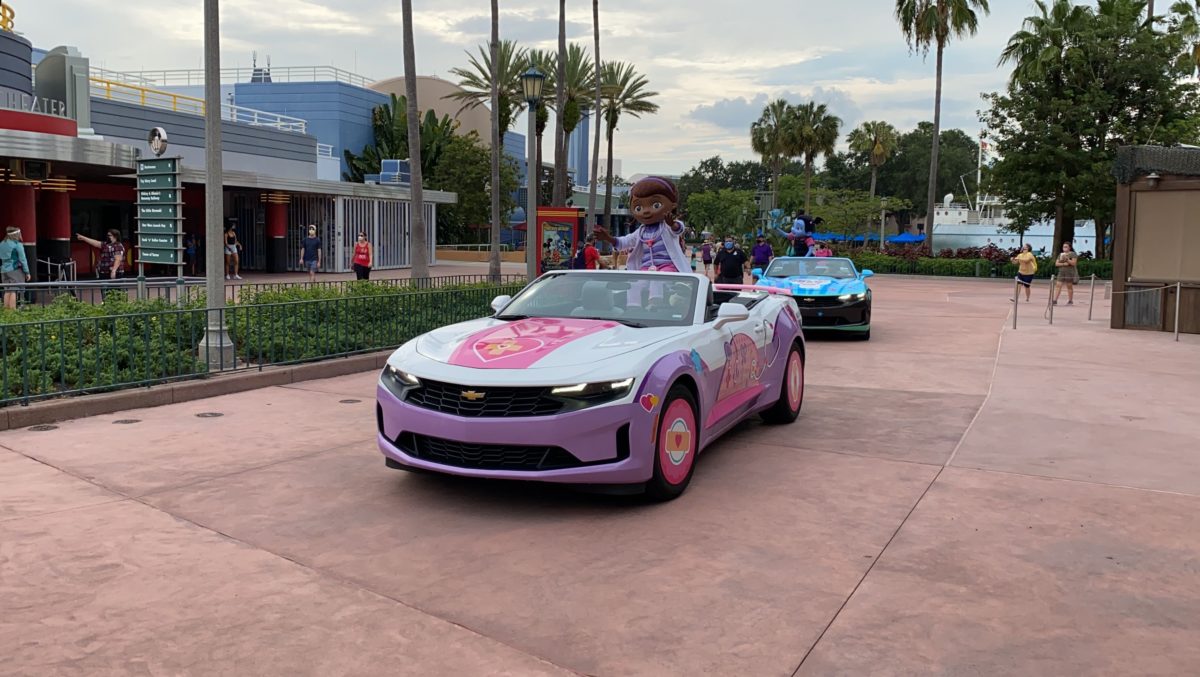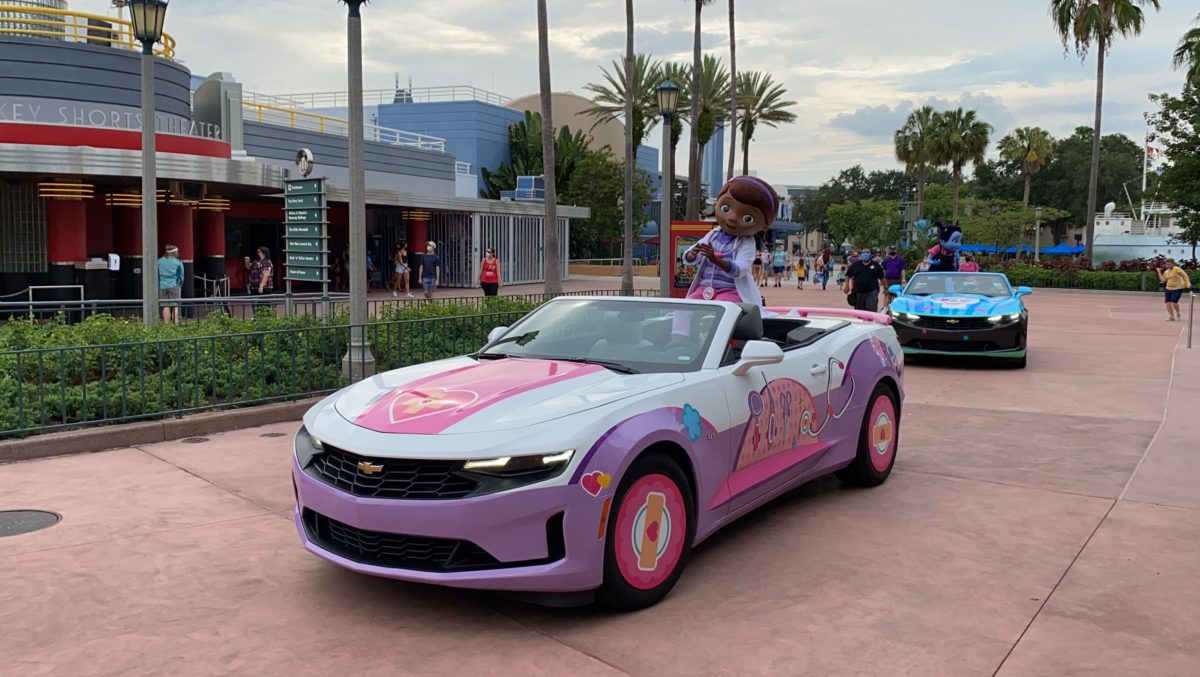 Doc is ready to come to the rescue in her car, ready to care for all of her stuffed animals and toys in her playhouse clinic.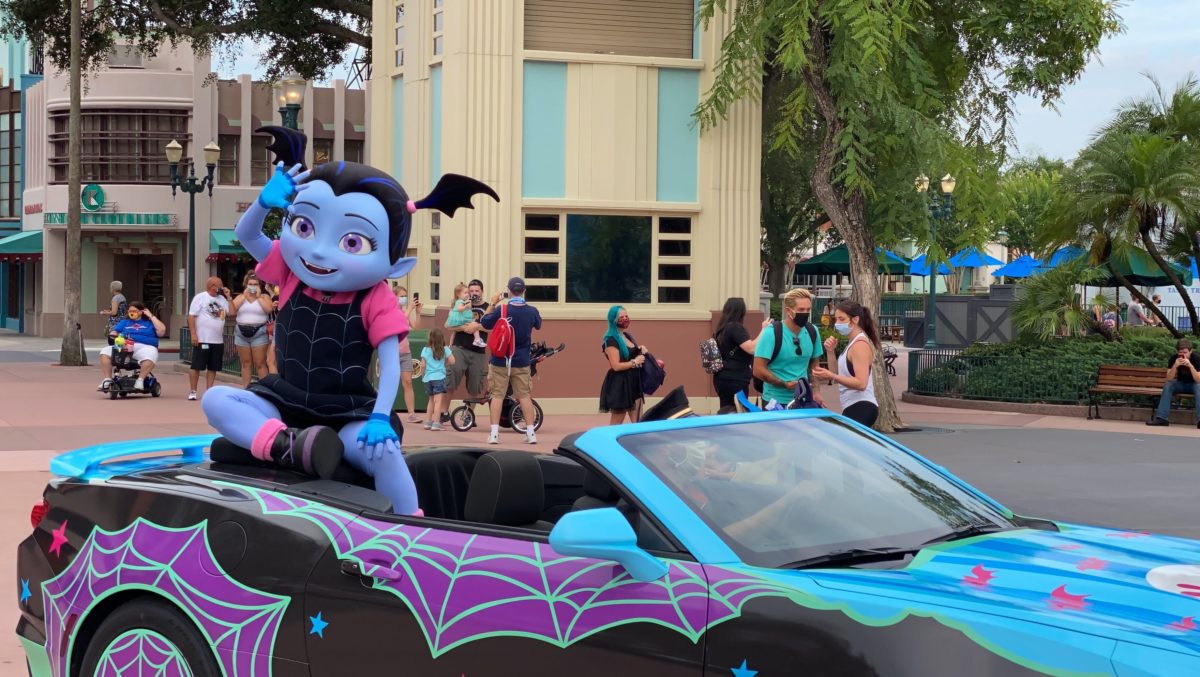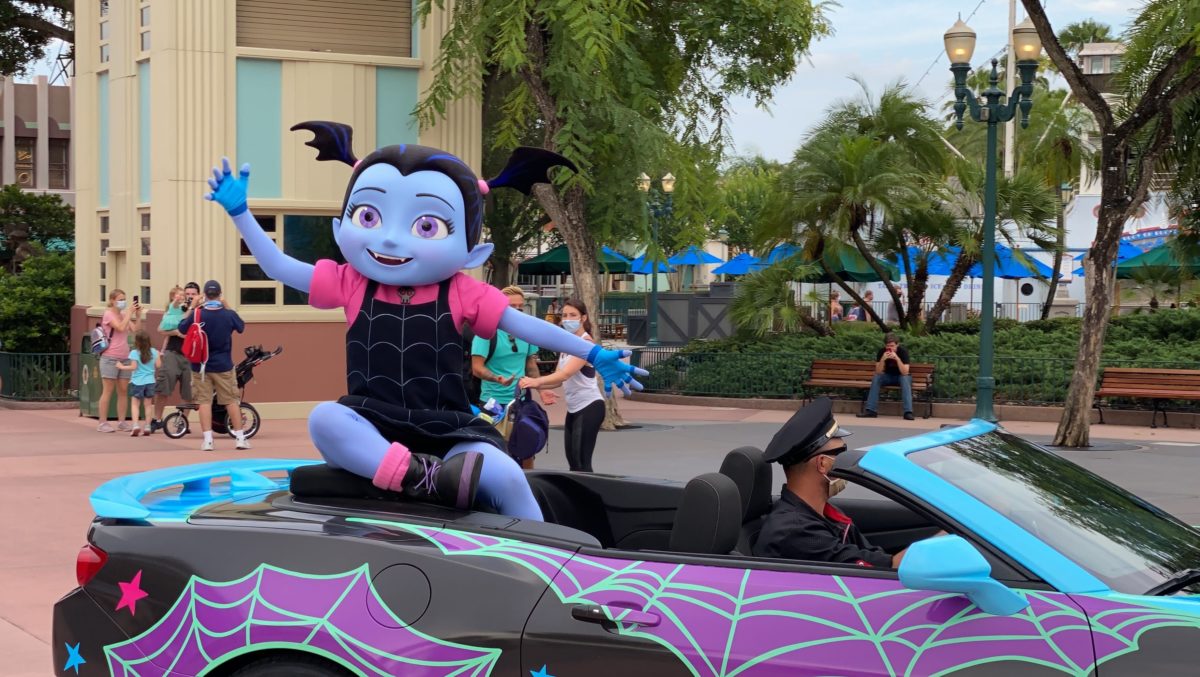 Last, but not least is Vampirina! She's traveled all the way from Pennsylvania to sunny Florida to welcome guests back to Hollywood Studios!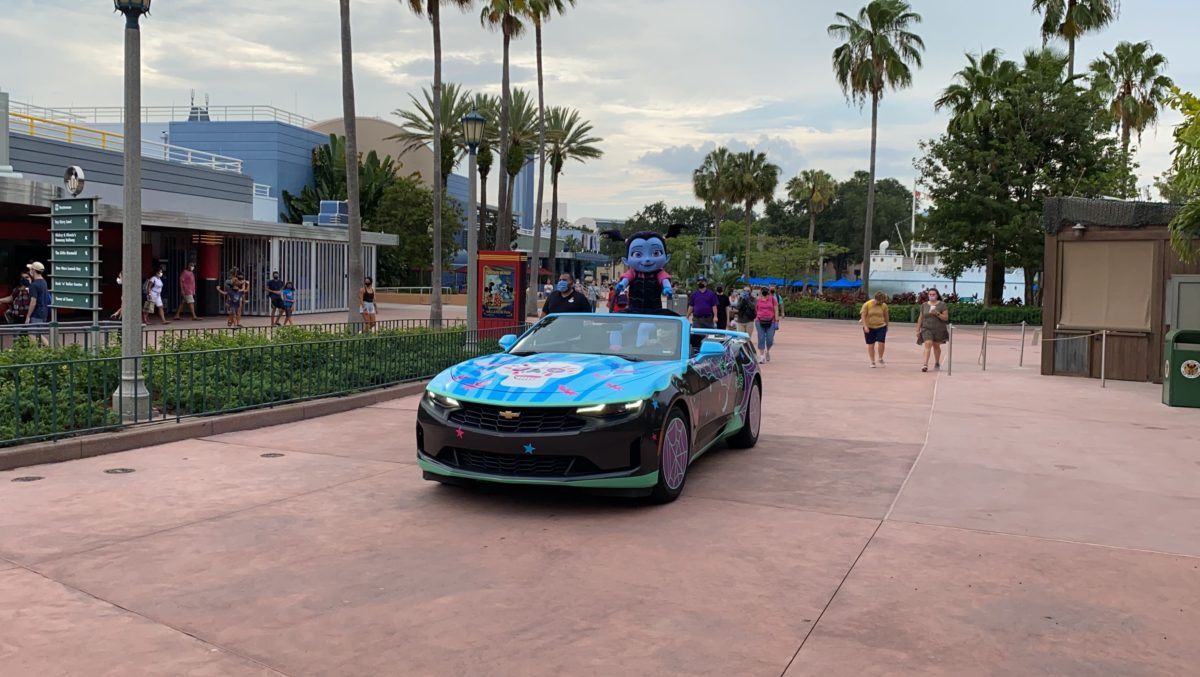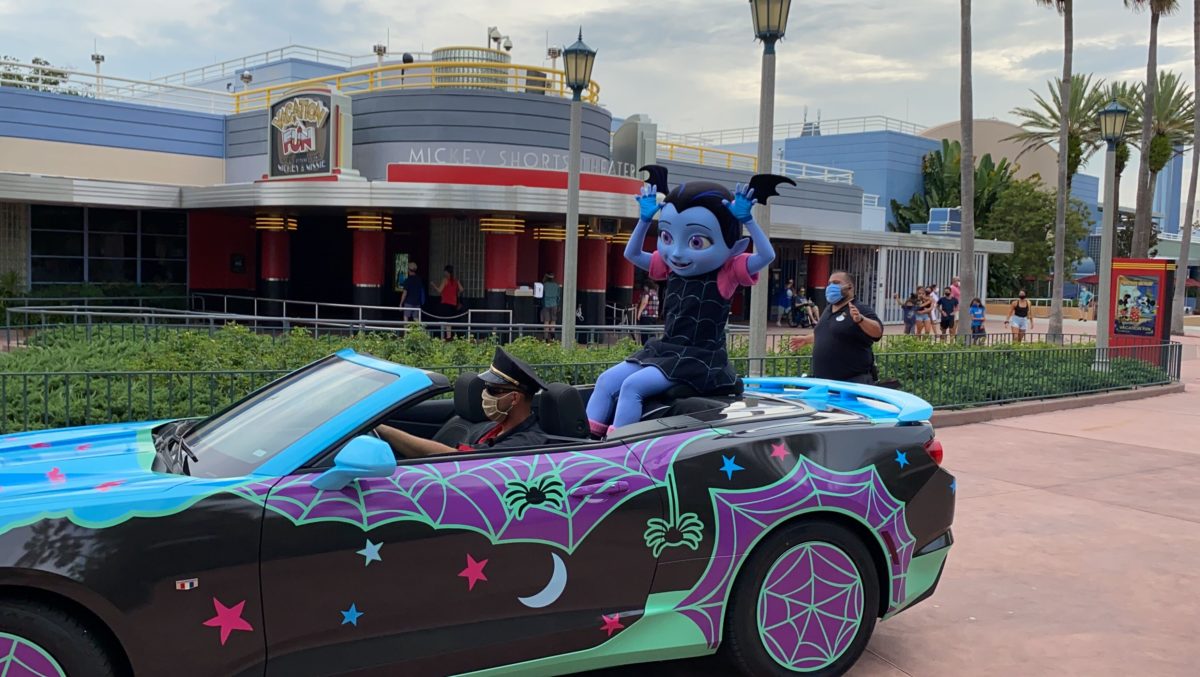 With her car spooked out and ready for Halloween, she's ready to greet all the ghost and ghoulies she may pass!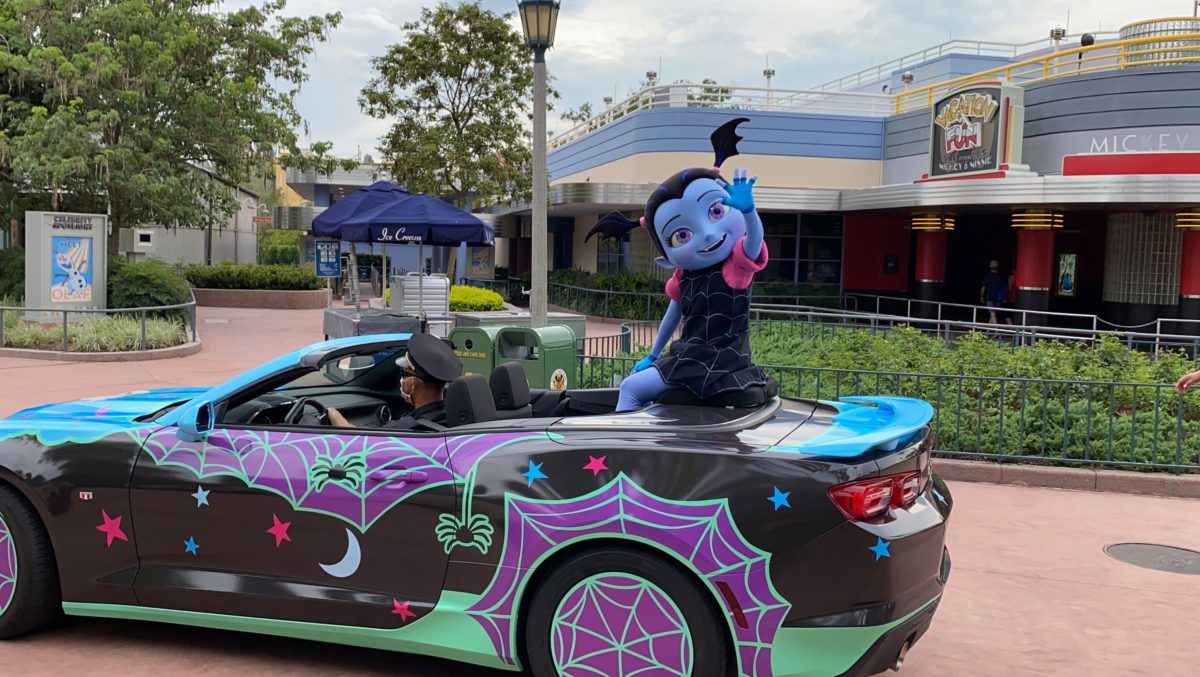 You can watch the full motorcade in our YouTube video below!
Remember, these character appearances take place sporadically throughout the day, so keep your eyes peeled on Hollywood Boulevard for some of your favorite characters driving by!