The National Weather Service is predicting that a potential tropical cyclone will reach tropical storm strength by Wednesday, with Central Florida in its path.
Potential Tropical Cyclone Nine, which was 400 miles east of the Lesser Antilles, is forecasted to become a tropical storm by Wednesday, July 29th, producing potential flash flooding and mudslides across the northern Leeward Islands, the Virgin Islands and Puerto Rico. While it is uncertain as to what impact this will have on central Florida and the Orlando area by the end of the week, it is within the storm cone and could bring heavy rain and wind, though impacts can possibly occur outside this region.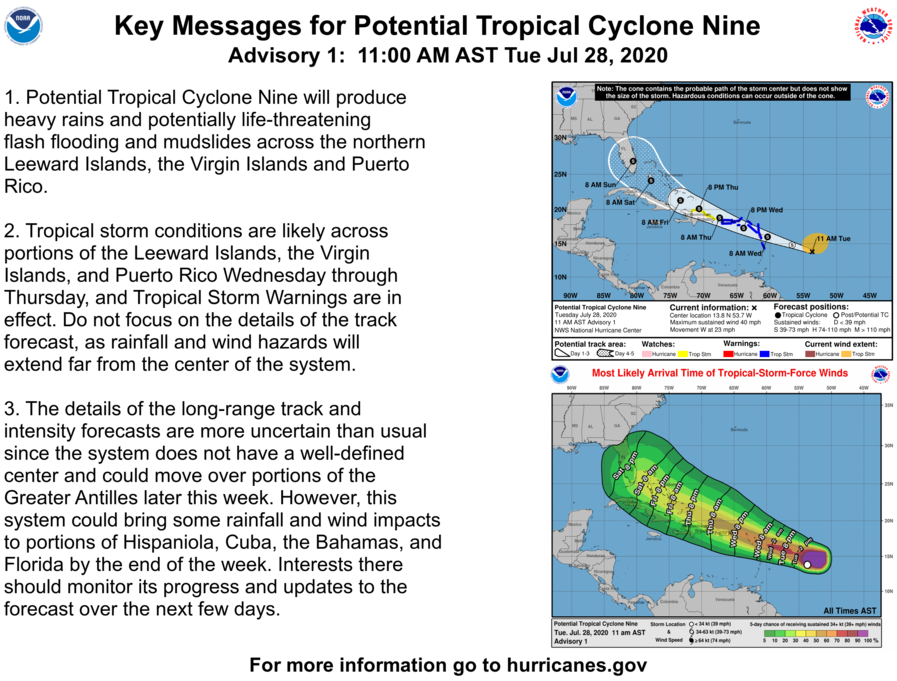 The NWS is encouraging residents and visitors to monitor the status of the system, and check their hurricane kits and emergency supplies now.
Walt Disney World's Hurricane Policy states that a Hurricane Watch or Warning must be issued for cancellation or change fees to be waived. You can check for any further updates from the National Hurricane Center here, and read up on Walt Disney World's hurricane policy here.