If you're looking for a tasty cinnamon treat without going the traditional route of opting for a churro, you might be interested in trying out the new churro eclair at Disney's Grand Floridian Resort & Spa!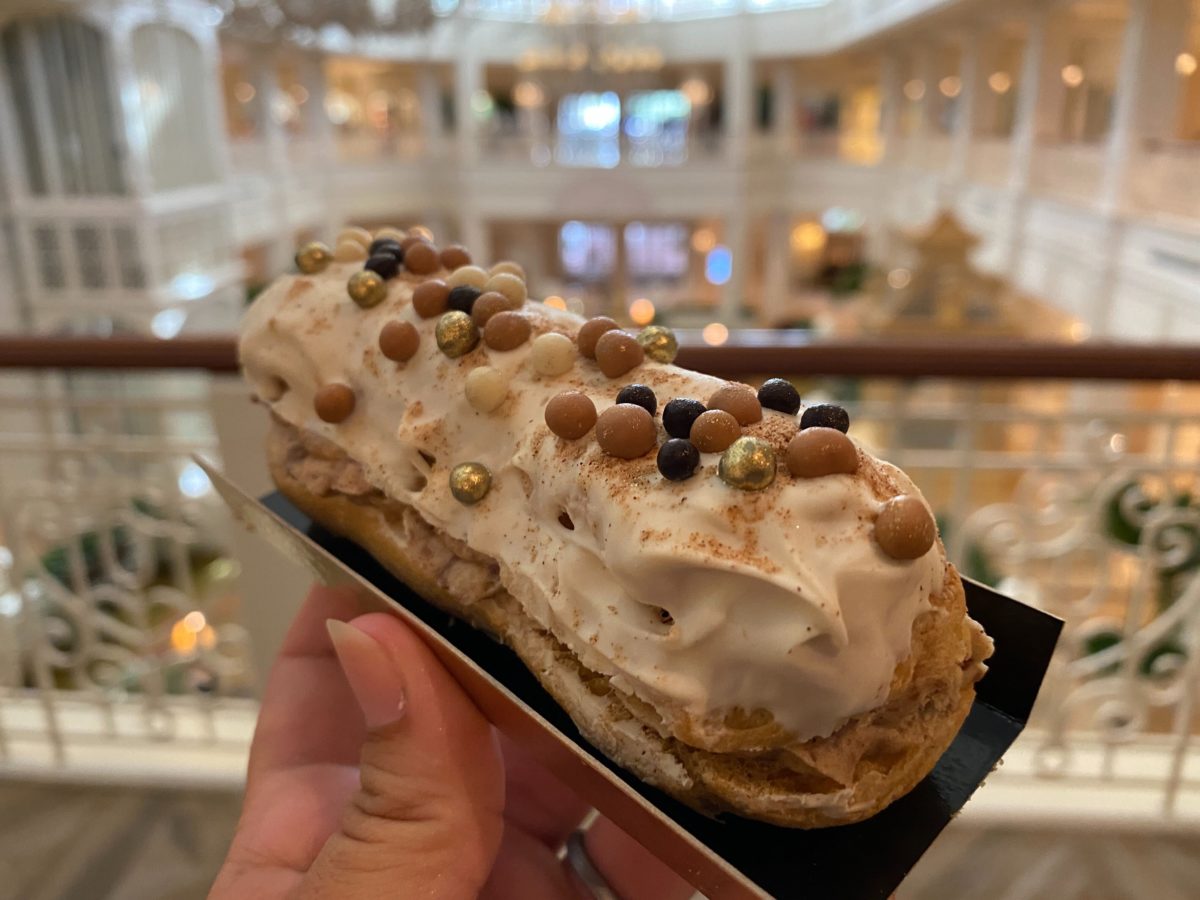 We found this at the Gasparilla Island Grill, which is now operating under some new health and safety measures.
We're always excited to see what sort of creative treats can be found here, just like the Mickey "Welcome Back" Celebration Cake Pop that debuted shortly after the reopening of the resort.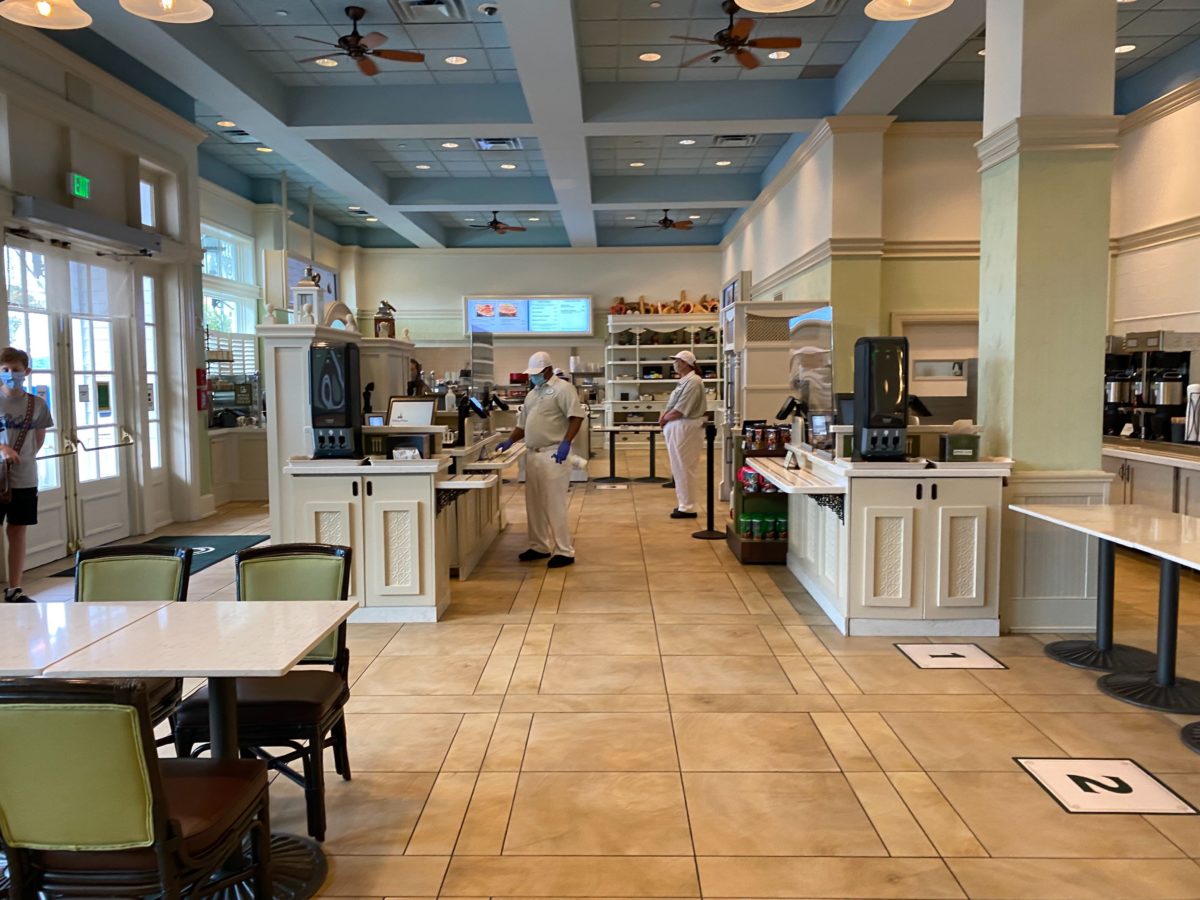 Normally operating as a 24-hour eatery, Gasparilla Island Grill is operating under reduced hours, open only from 7:00 AM to 10:00 PM, for now. This location also participates in Mobile Order, so you can place an order for food right from the My Disney Experience app.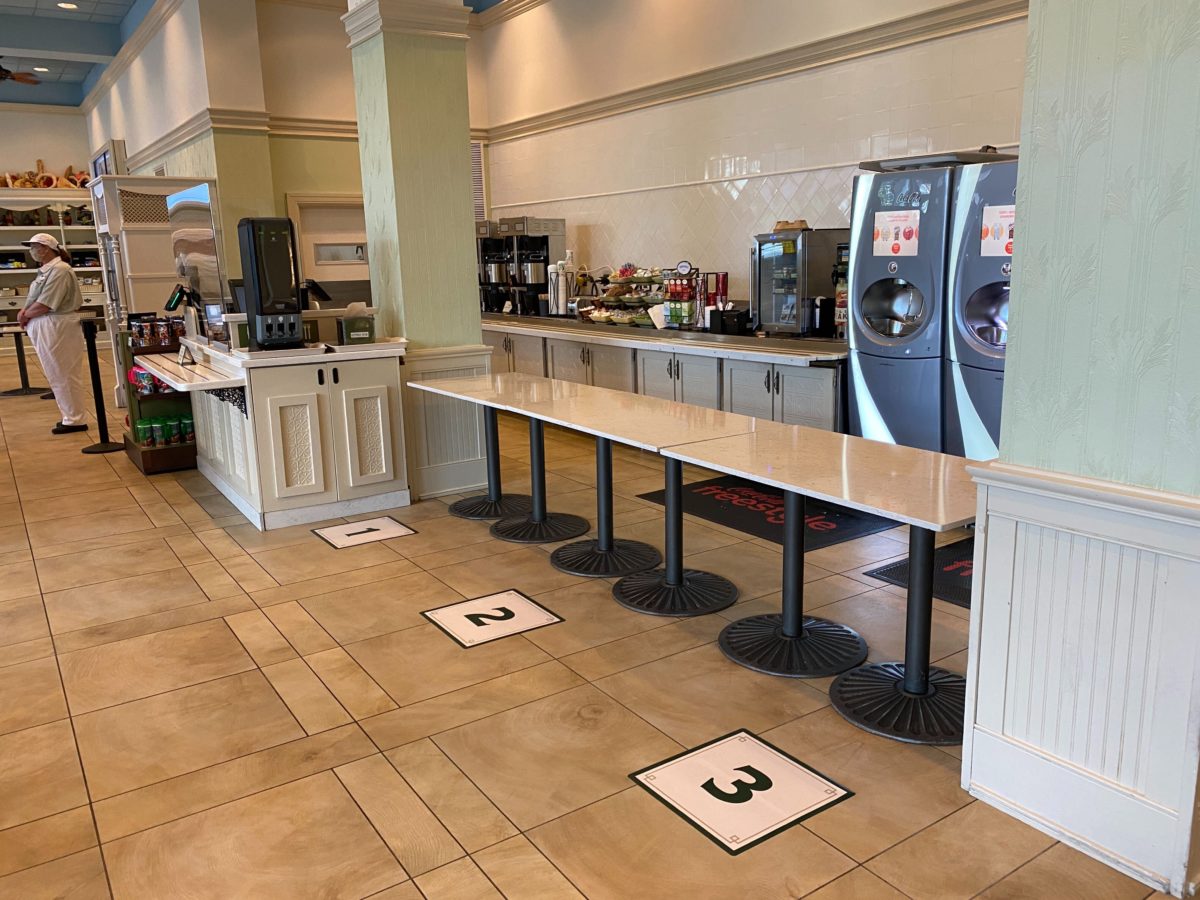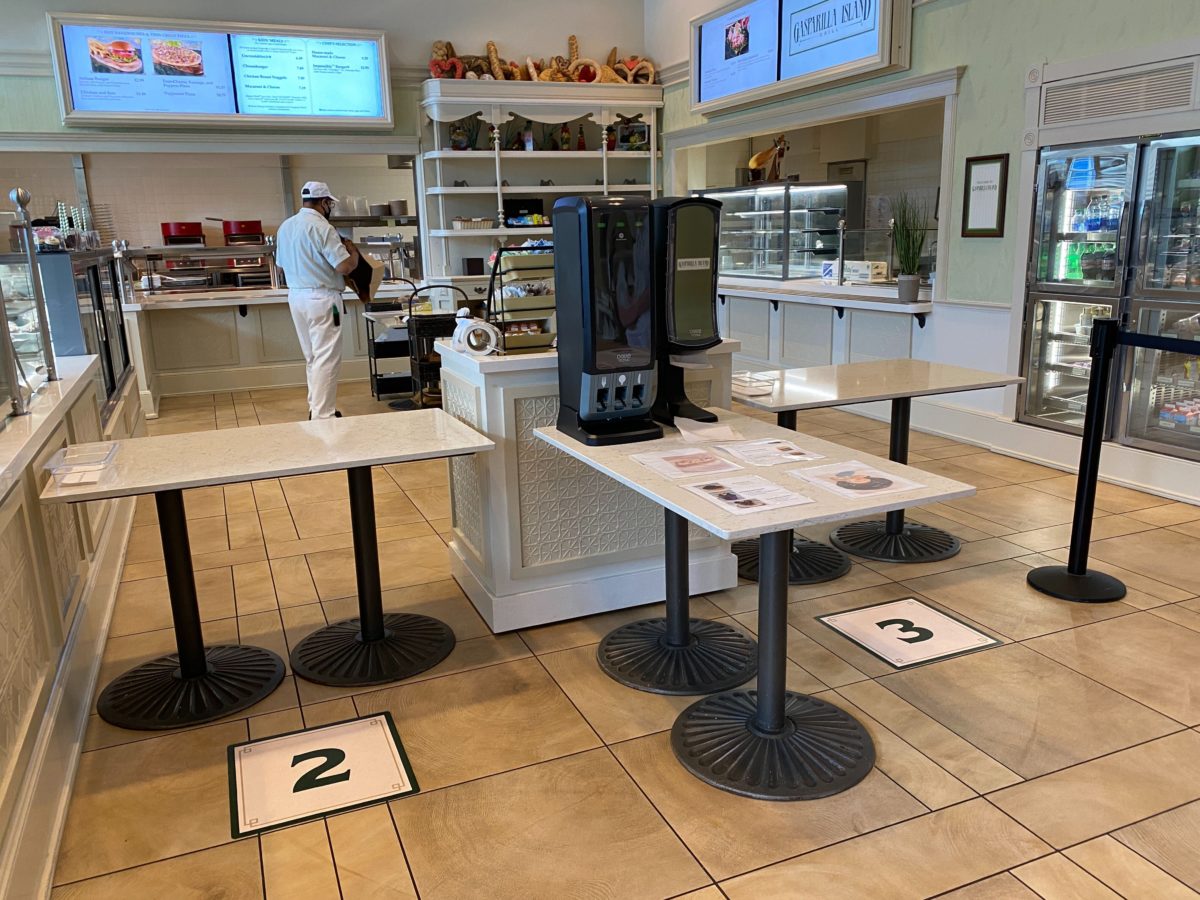 After completing your order, you're directed to one of these numbered markers to pick up your items, as well as utensils via the new dispenser.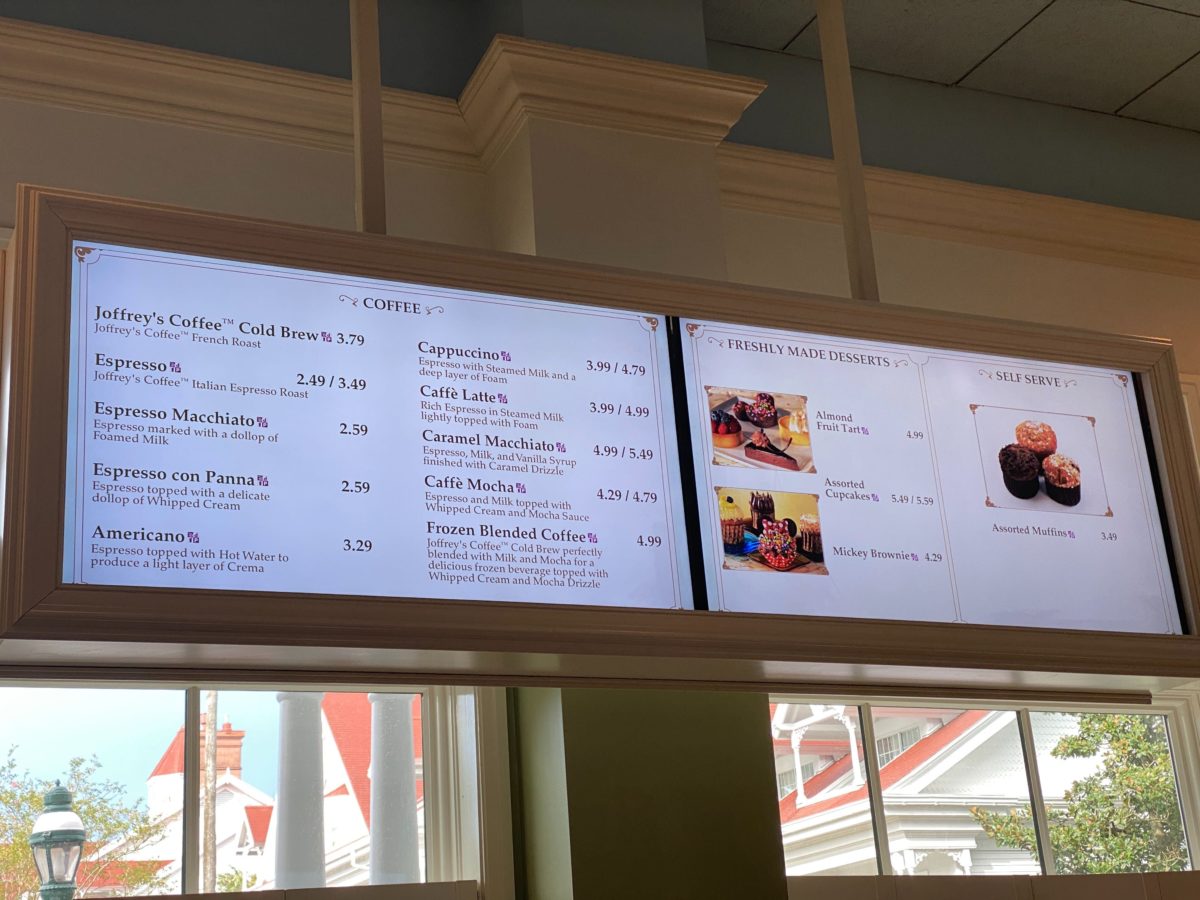 The overhead signs still display the prices of some of the delicious treats you can order from here.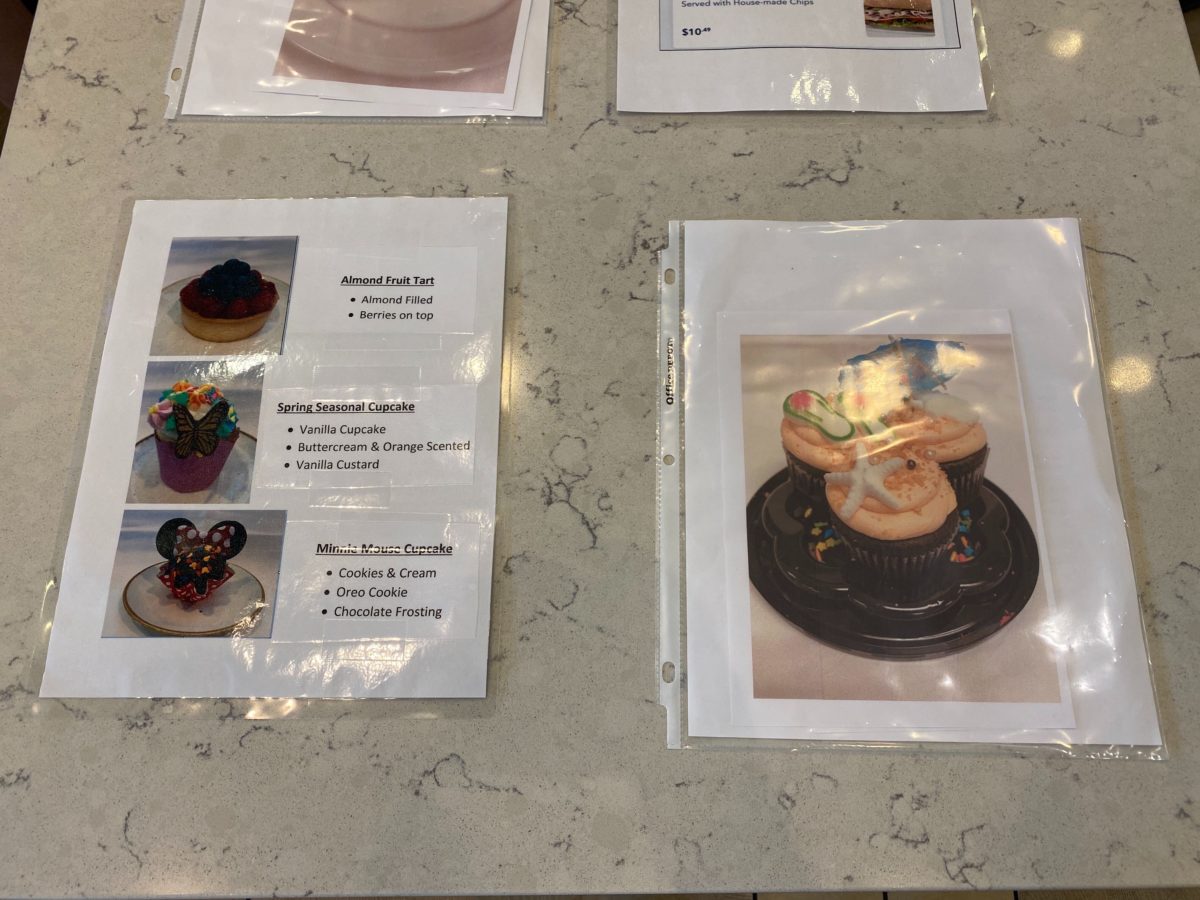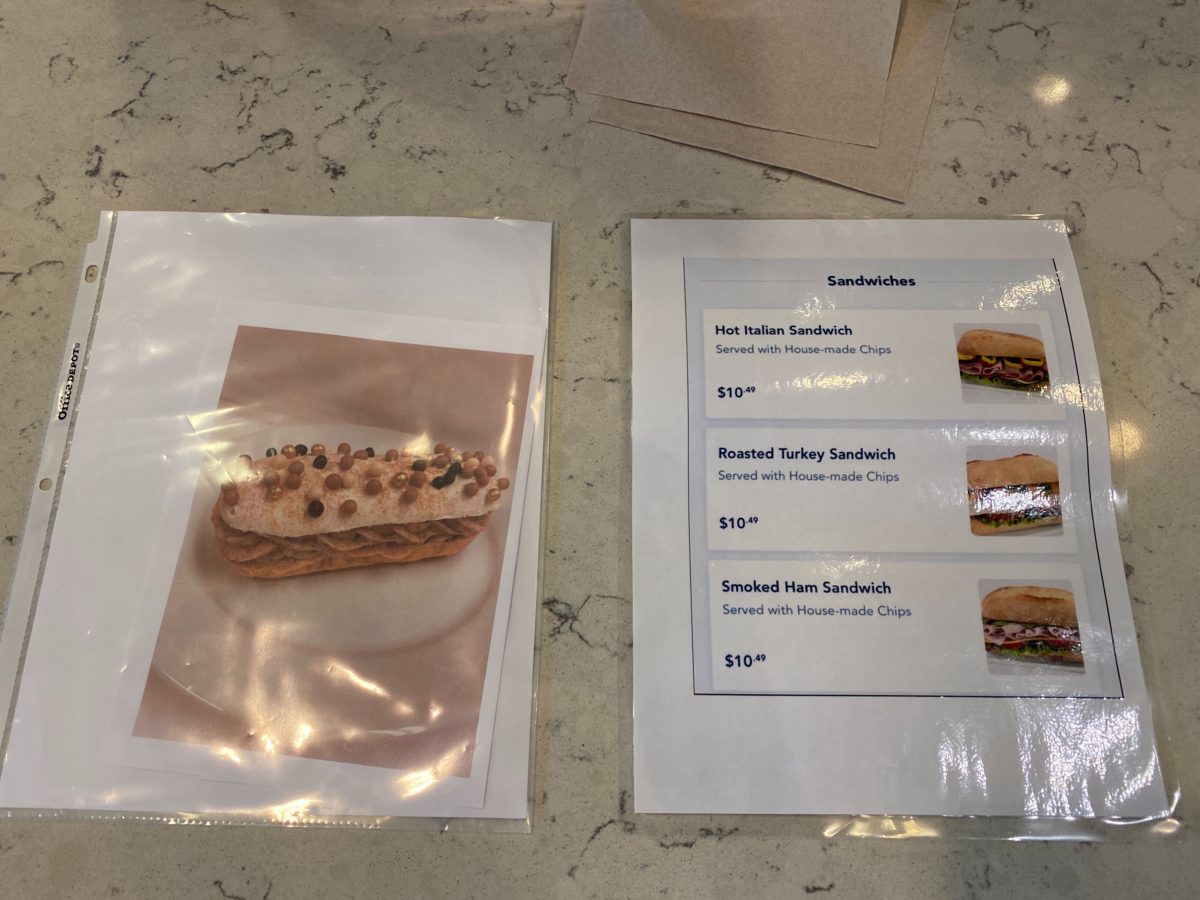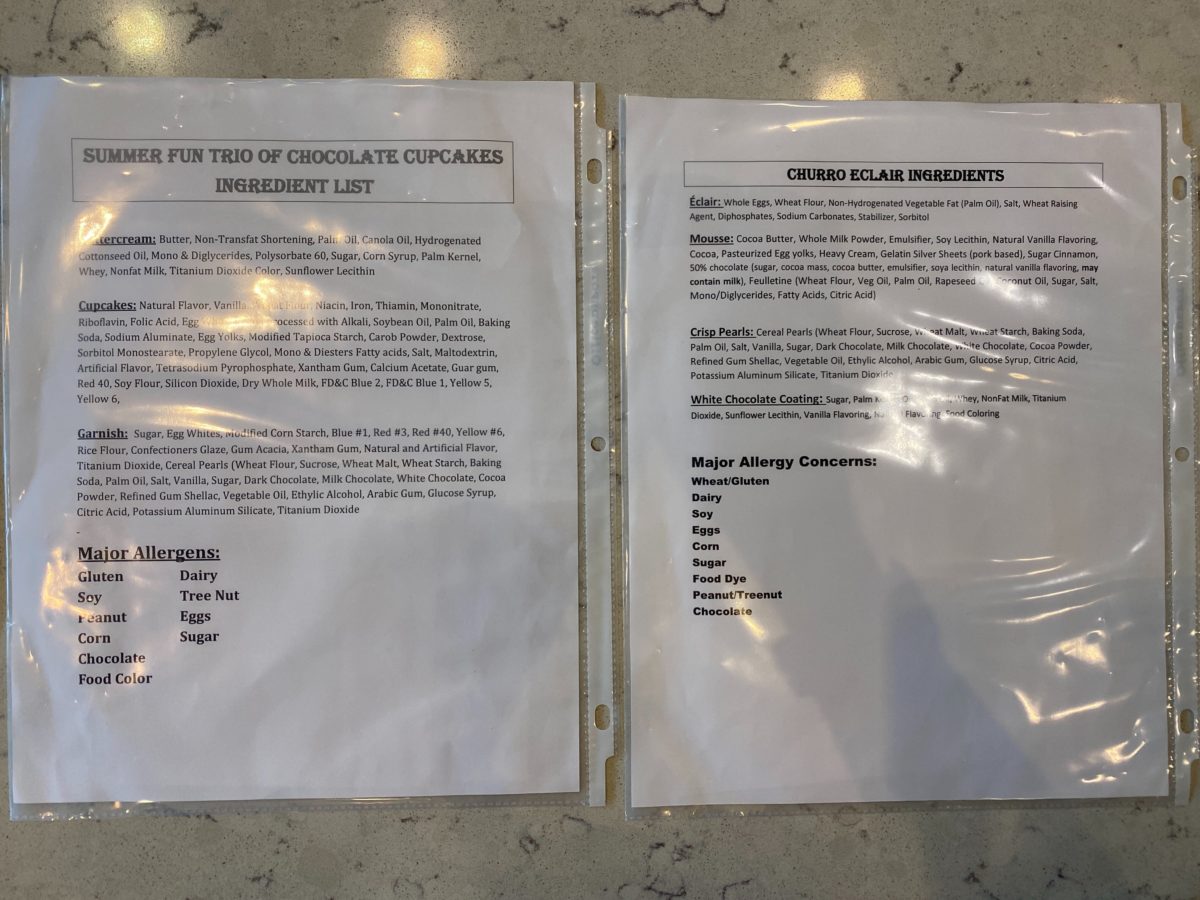 On the tables between the pickup counter, there are photos of the items that are within the display case. There was also a list of the ingredients in a few of the specialty treats, which only tempted us more to try the churro eclair.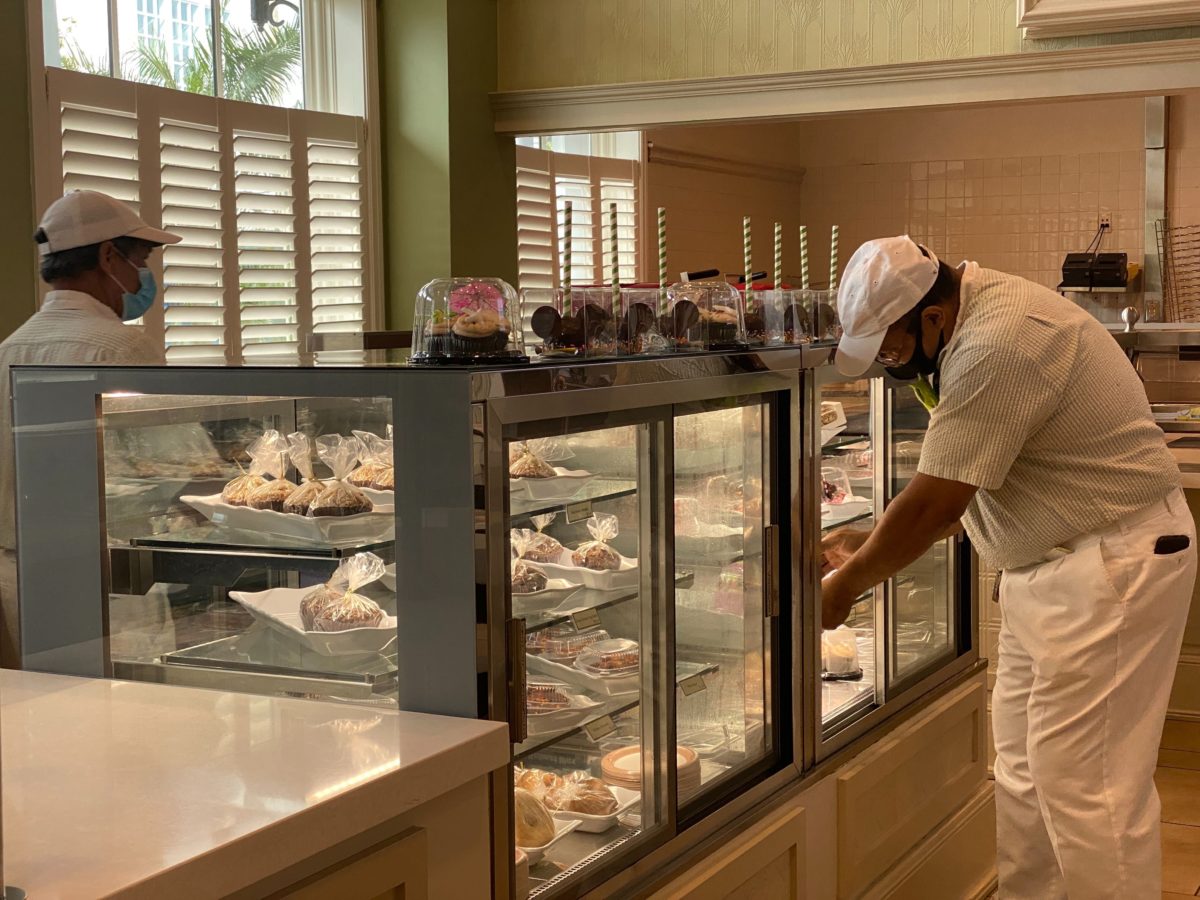 Once you've picked out what you want and ordered it, a Cast Member will retrieve the item for you.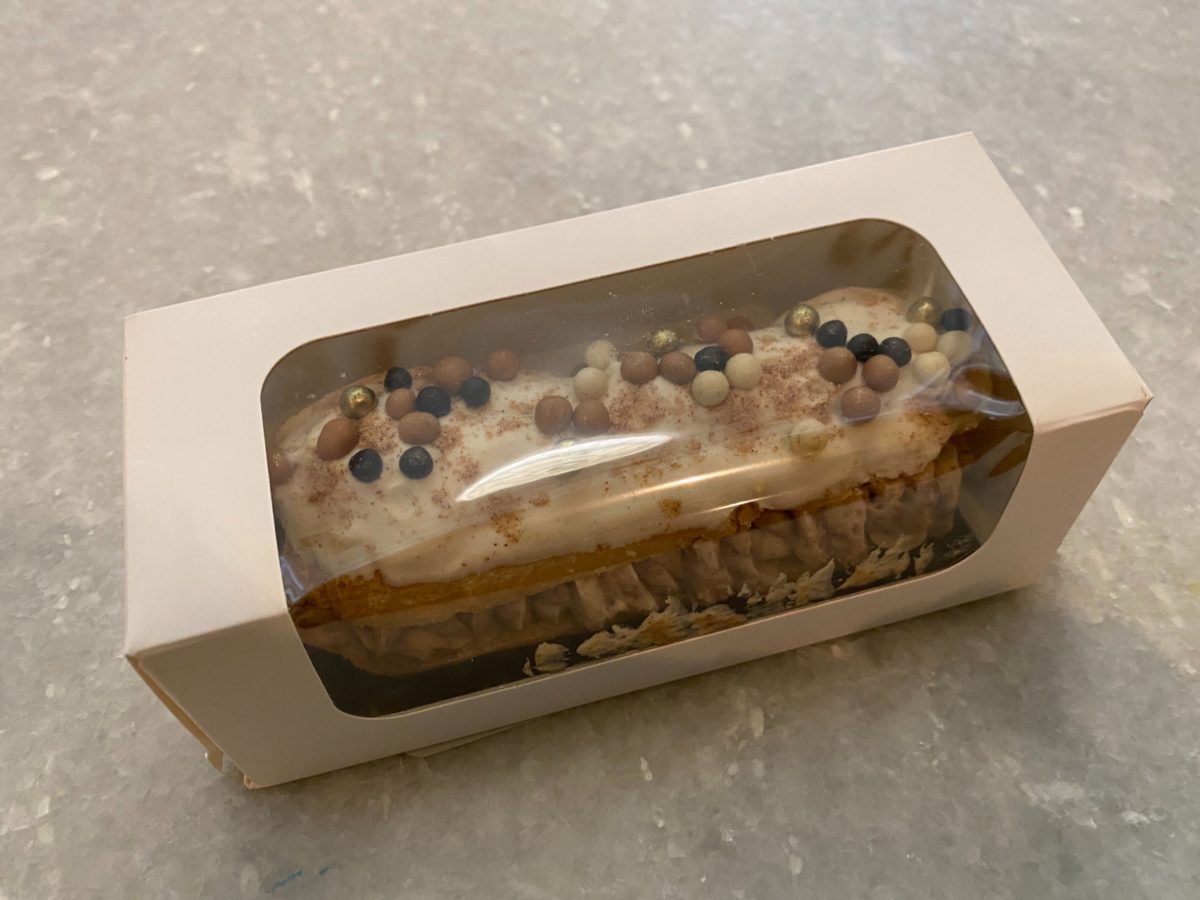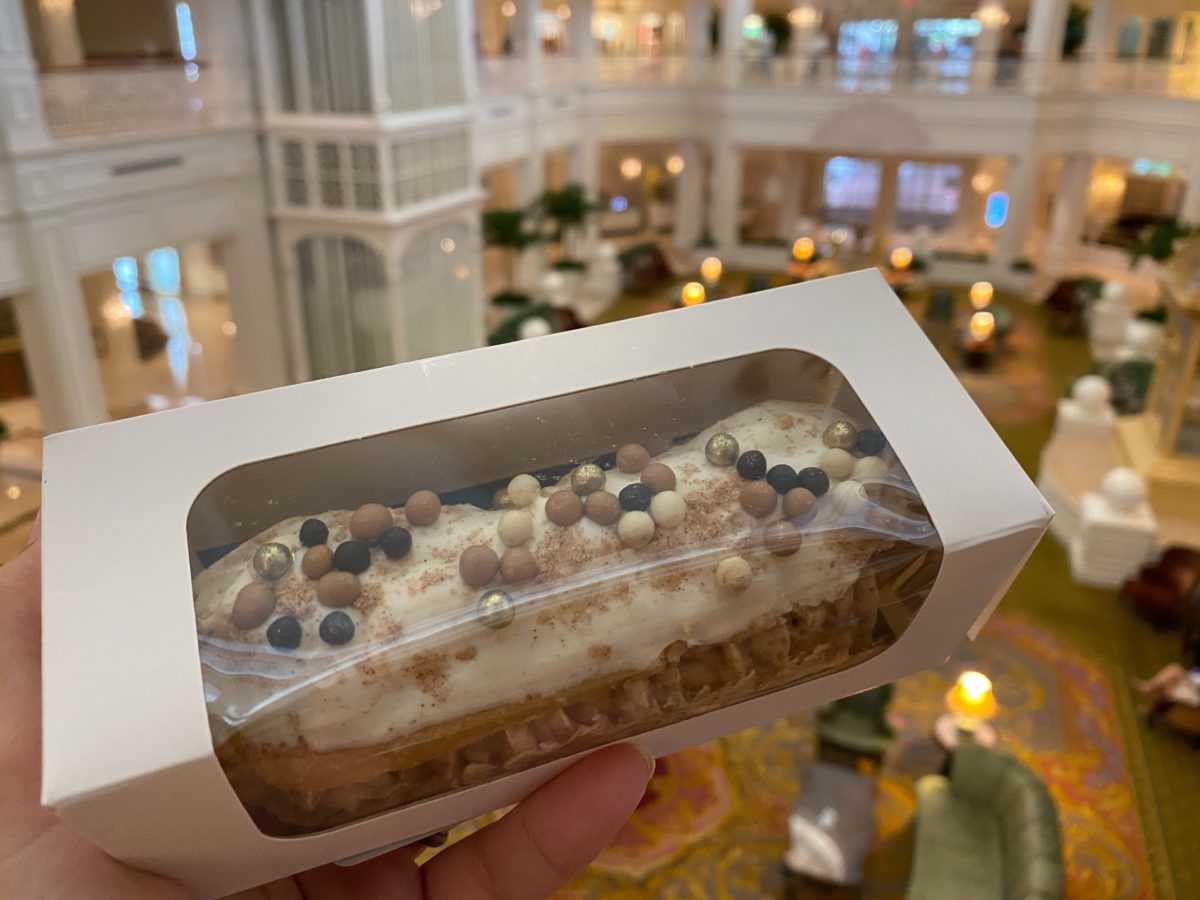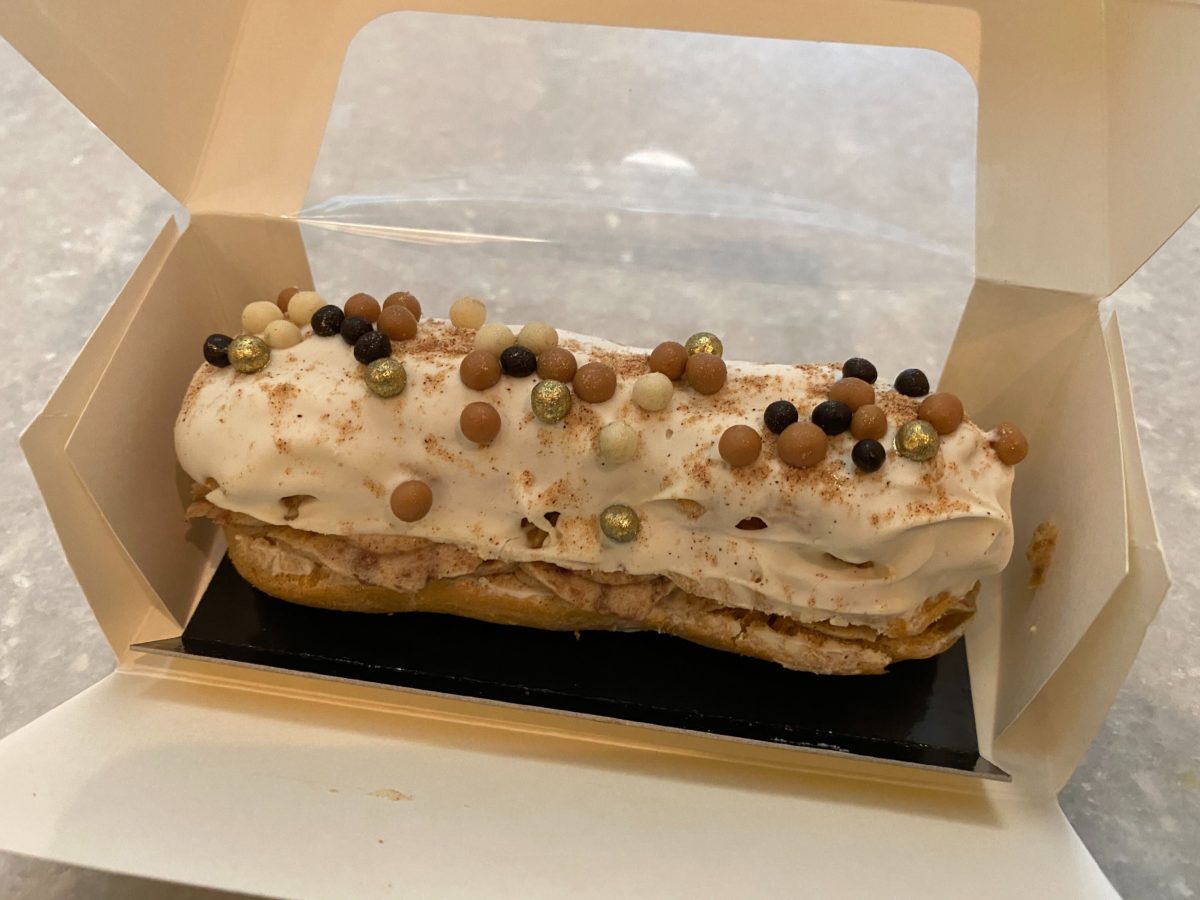 Our eclair was boxed individually, perfect for transporting it around the resort. There was even a tray at the bottom for you to slide out the treat with minimal damage.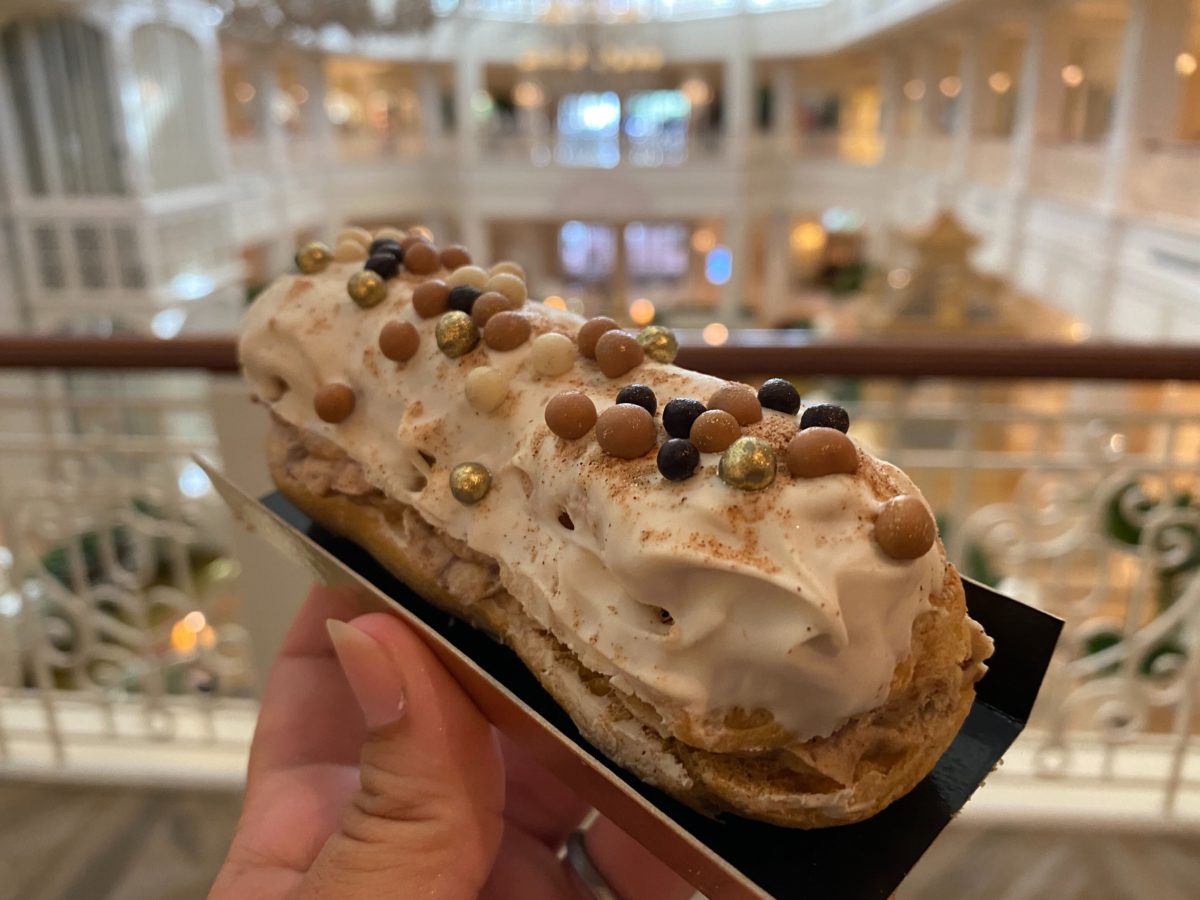 The pastry is nice, flaky, and still fresh despite waiting for us in the cooler case until we ordered one this afternoon.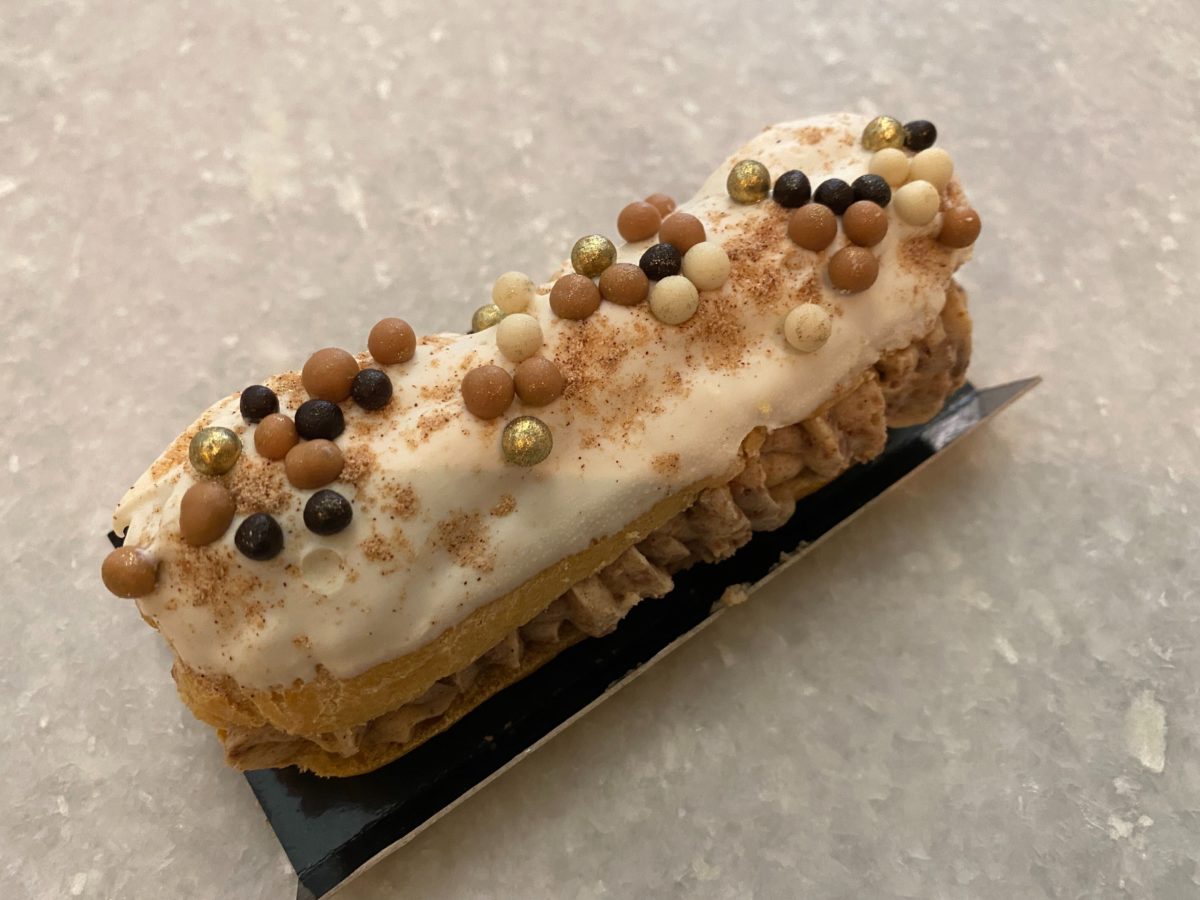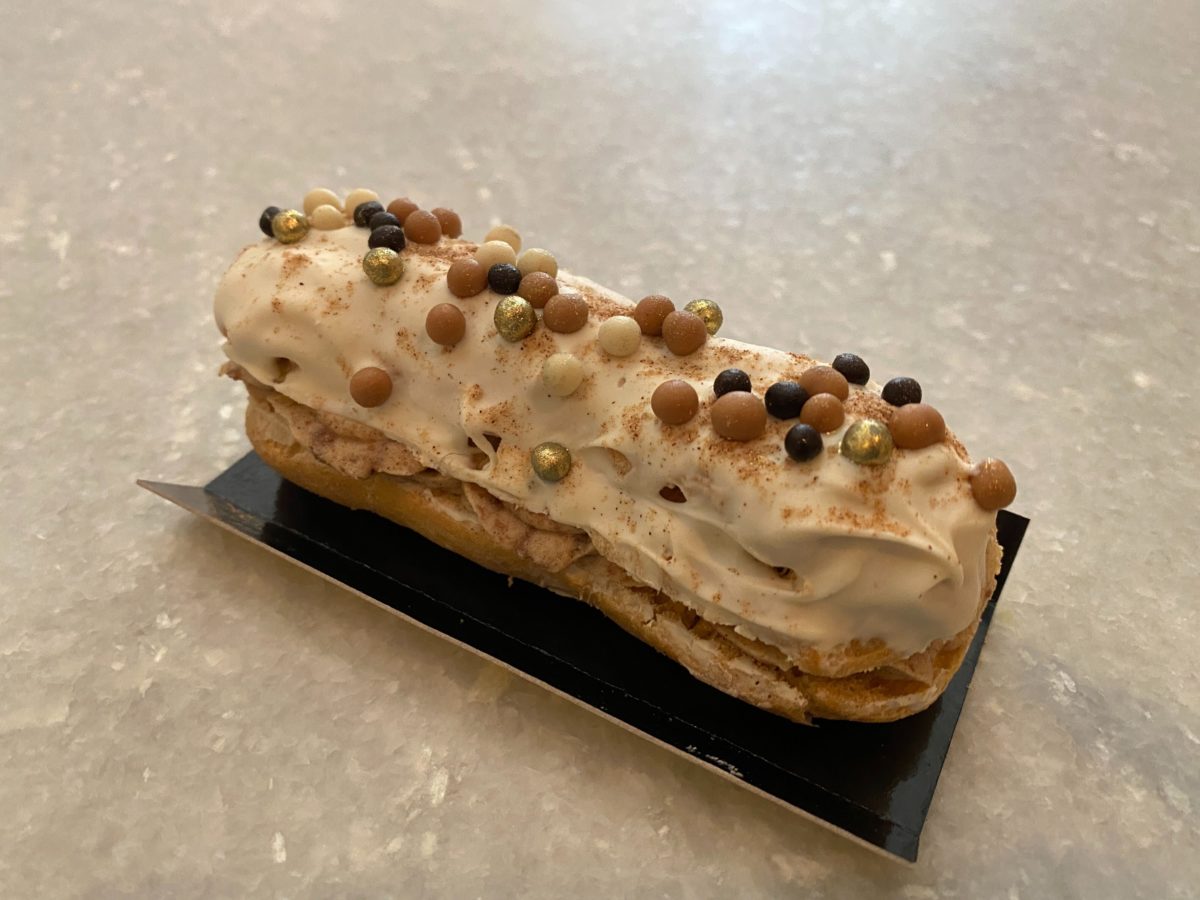 The icing on top is a bit firm, but it adds a delicious texture to this dessert, along with the crunchy pearls on top. The dusting of cinnamon over all of it definitely helps bring out the churro flavor as well.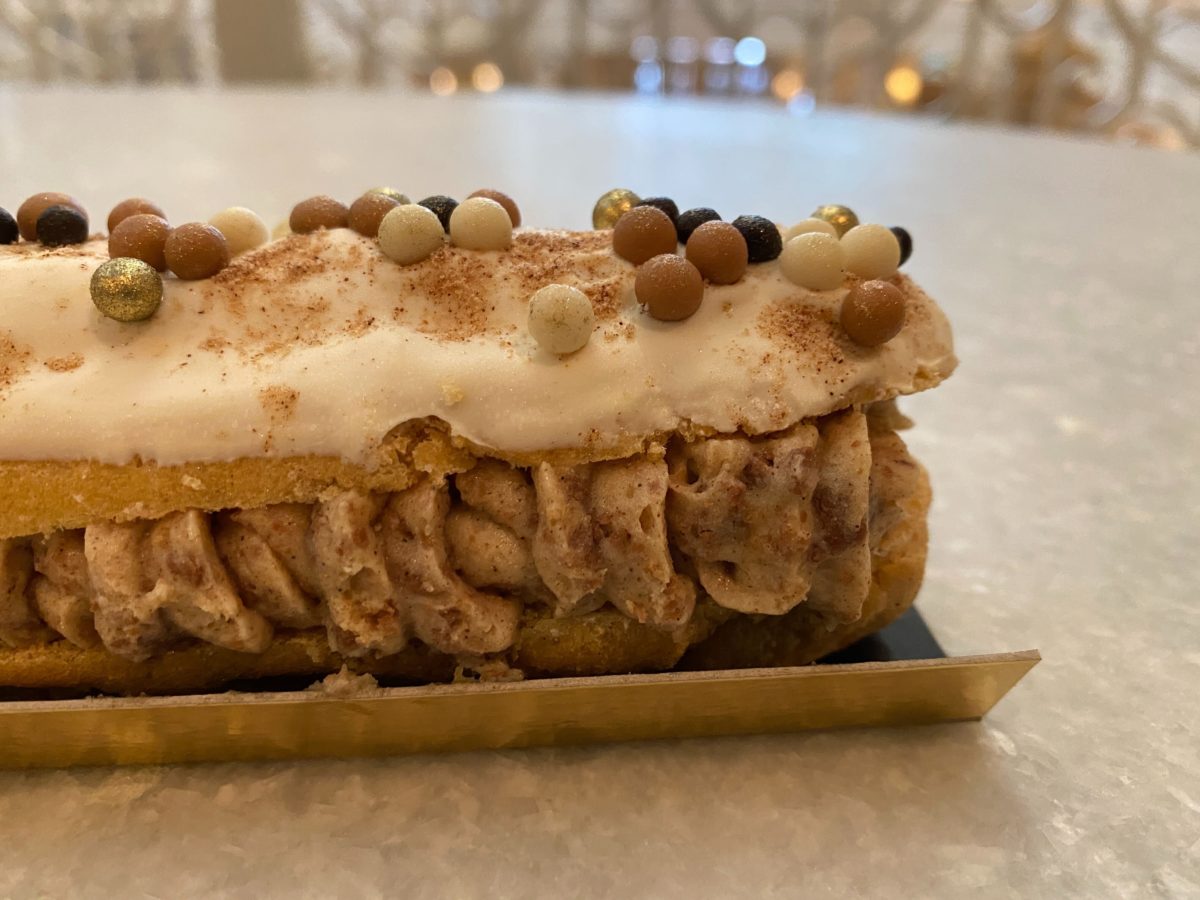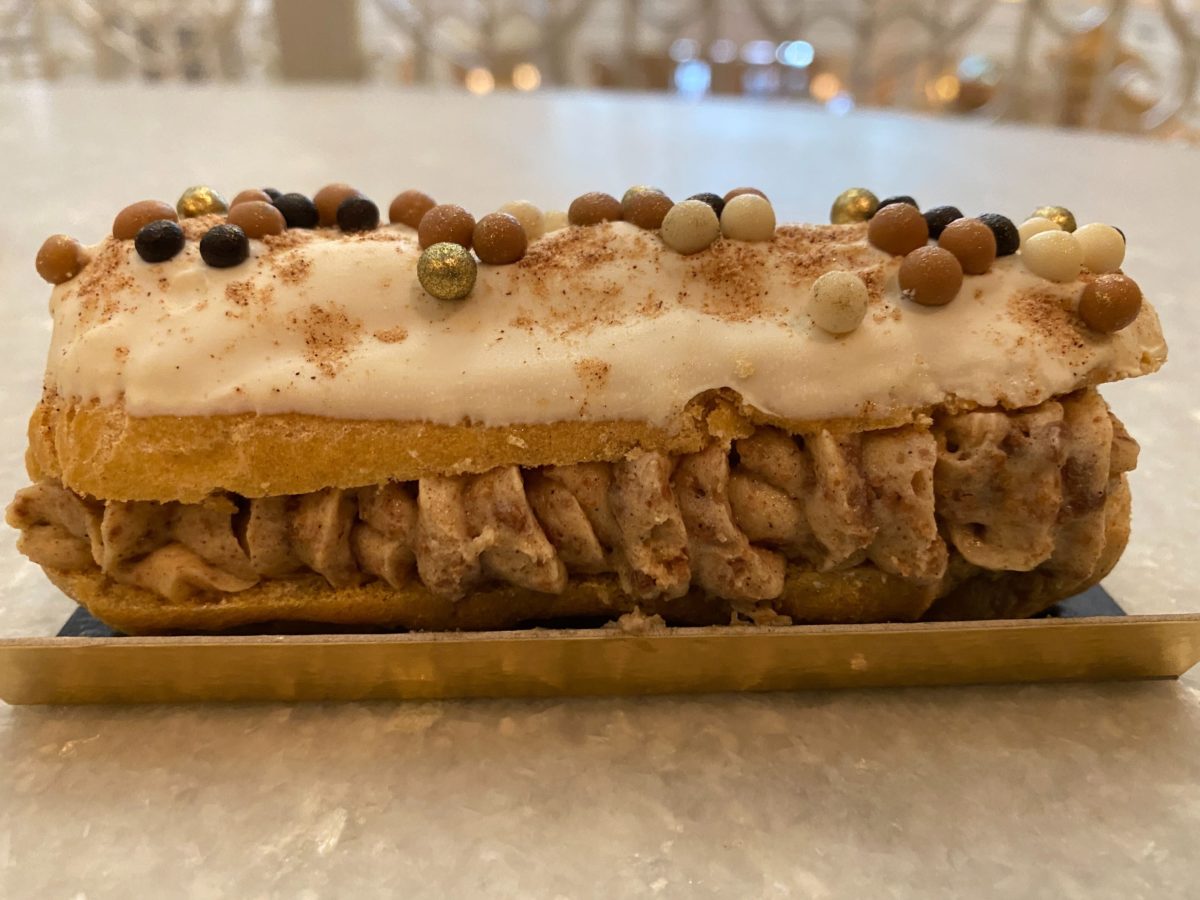 The filling is very creamy and doesn't skimp on the cinnamon flavoring. We were surprised at how much this actually tastes like a churro, but all of the flavors and textures are very reminiscent of the classic treat from the theme parks.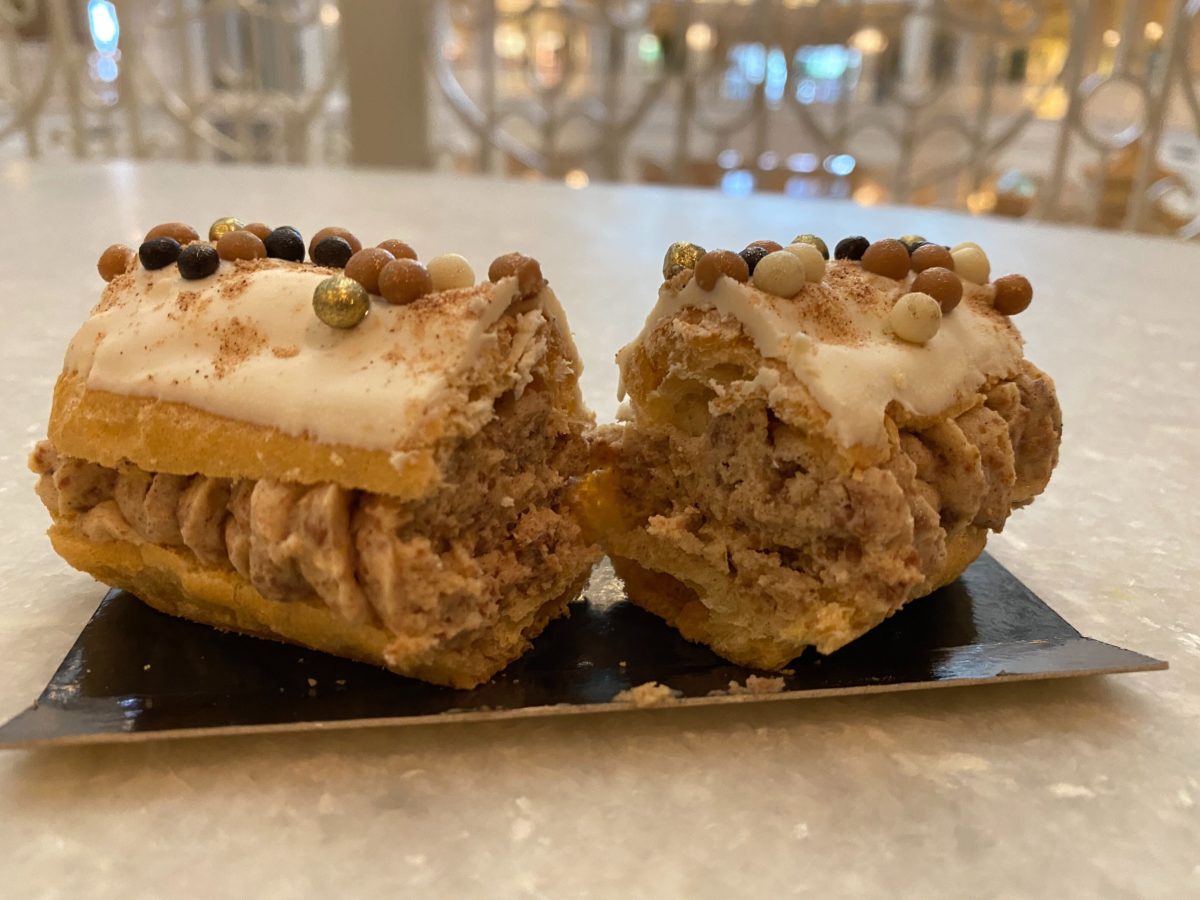 This churro eclair costs $5.49, and no discounts are applicable.
Will you be stopping in for this churro eclair dessert the next time you're at the Grand Floridian Resort? Let us know in the comments!