This post may contain affiliate links; please read the disclosure for more information.
Skippers and sailors, fans of all species: keep your hands, arms, feet and legs inside the website at all times, because a brand new line of handbags has sailed onto shopDisney themed to the world-famous Jungle Cruise!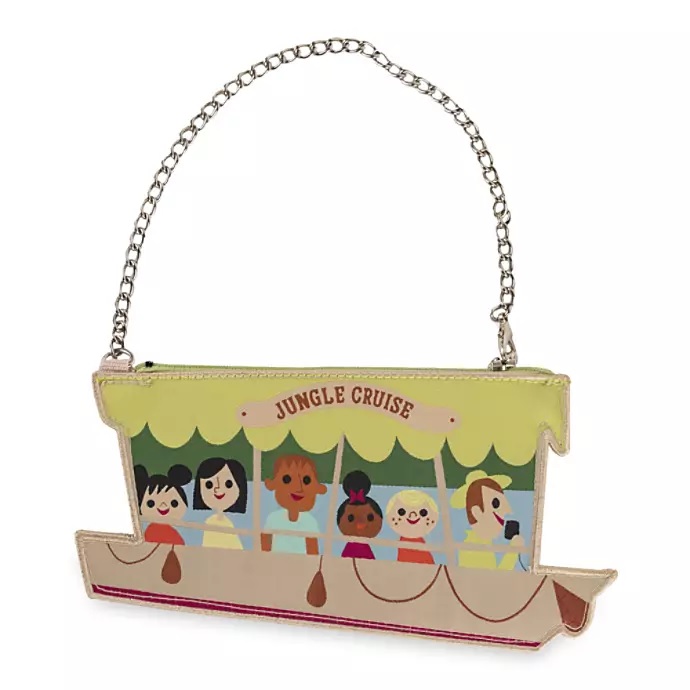 Everyone seems to be having a good time on this coin purse featuring stylized art of a skipper and their happy passengers, created by Joey Chou. (Of course, everyone smiles… until they see a hippopotamus wiggling their ears.)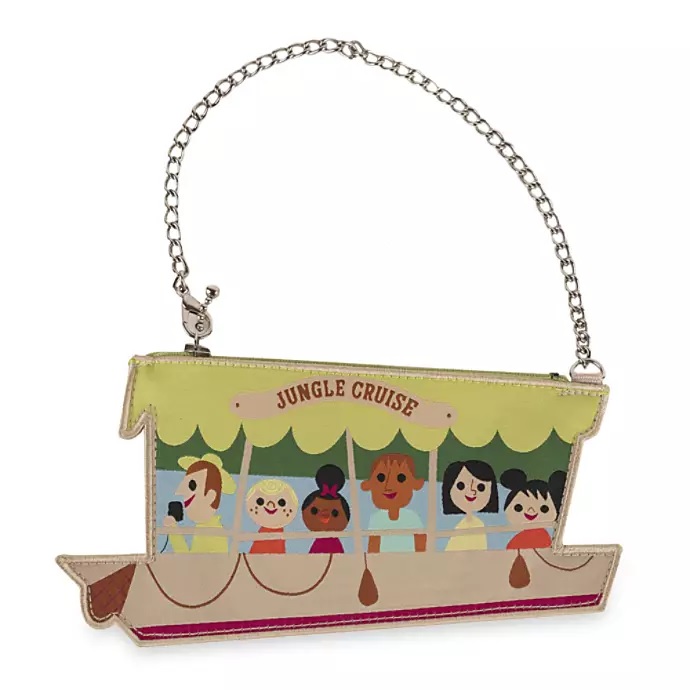 The coin purse is made of a print design on seatbelt fabric, with a chain wrist strap and lobster claw clasp. (Sadly, there's no melted butter clasp to go along with that lobster claw.)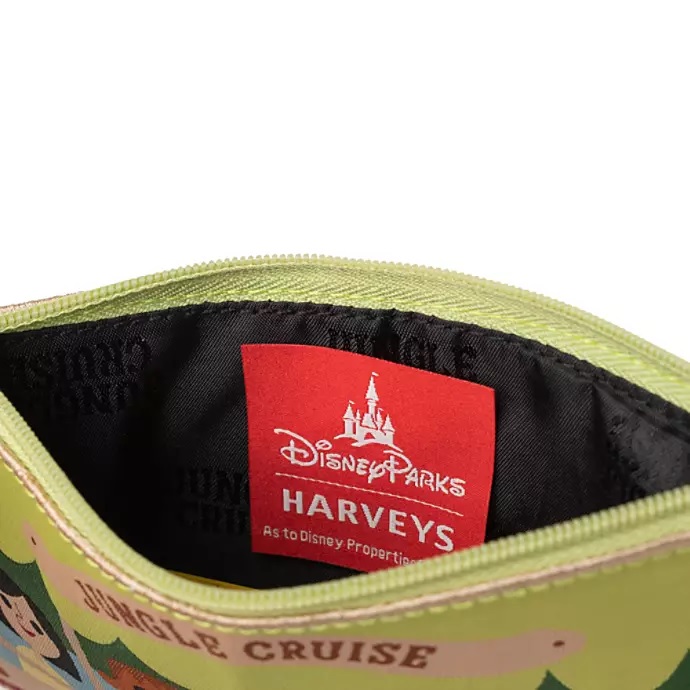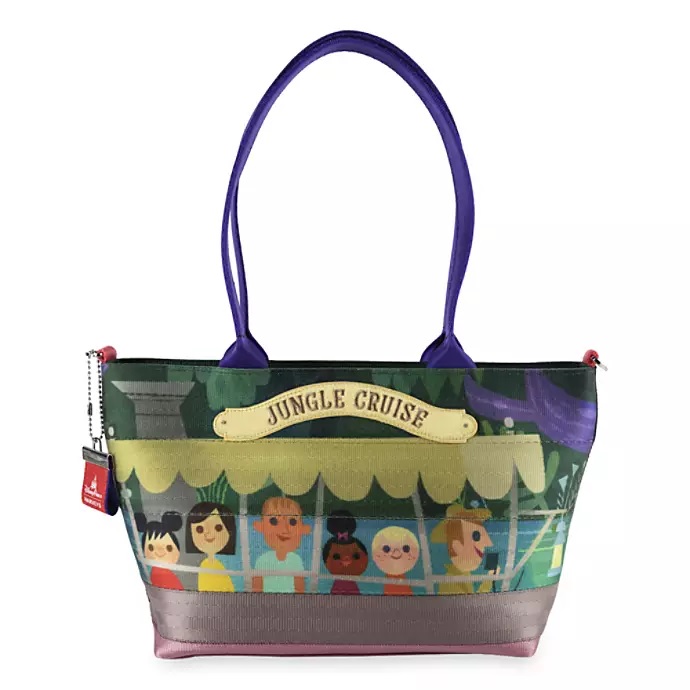 The same design can be found on the little tote, though the shape doesn't conform to the boat like on the coin purse. But hey, at least you get the famed Jungle Cruise boat smokestack on this one!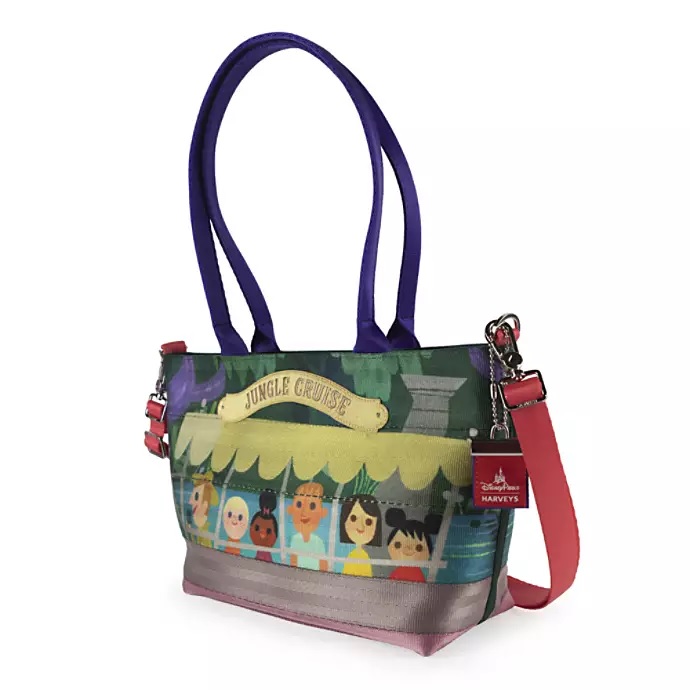 The little tote features an interior zip pocket and two slip pockets for extra storage, with a detachable crossbody strap. The colors of the seatbelt fabric include Forest, Iris, Grapefruit, Dusty Rose and Taupe. (I think I might have dated some of them!)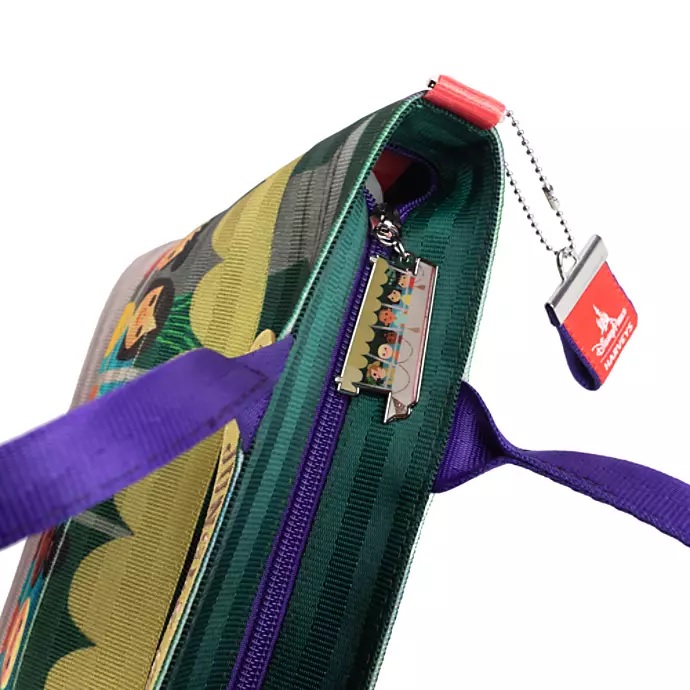 You also get this nifty charm!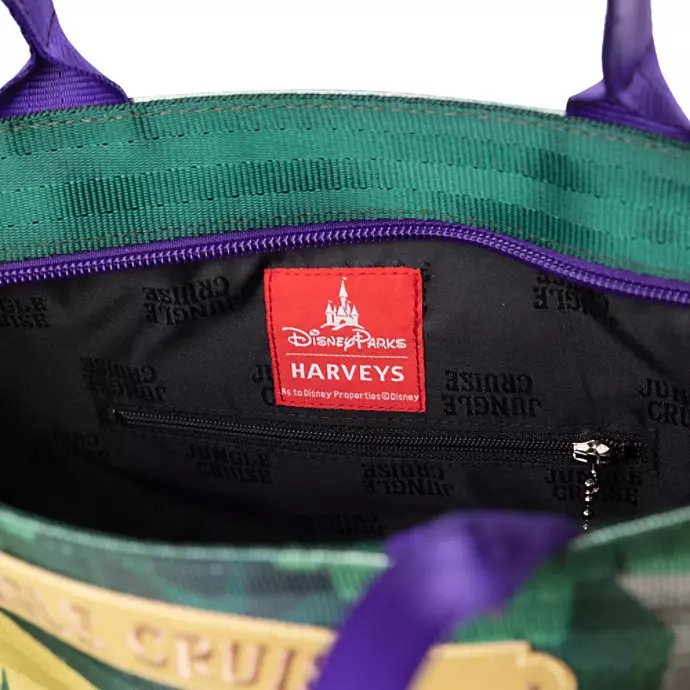 The interior is lined with a fabric that features the attraction name. (Just in case you forgot between the outside and charm.)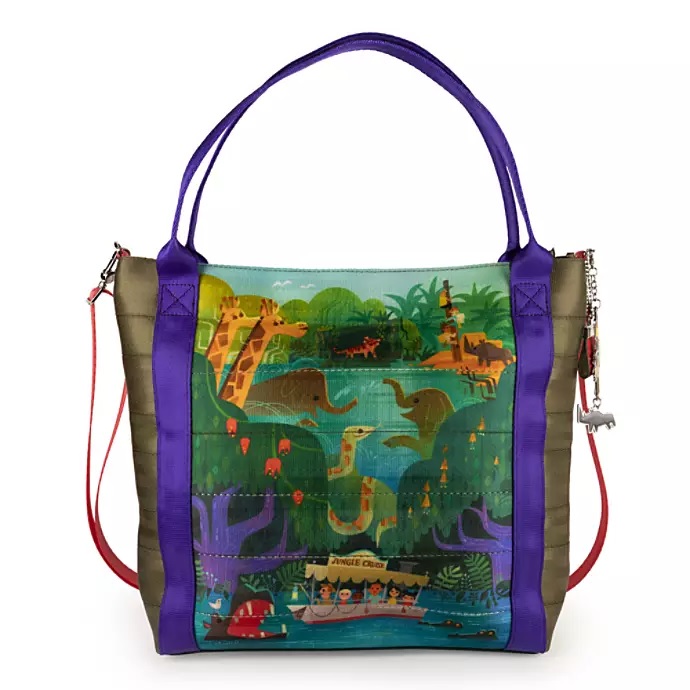 If you aren't in de Nile about all the junk you have to carry around, this larger-sized tote is perfect for your next river expedition. But this one features the real stars of the show: the animals!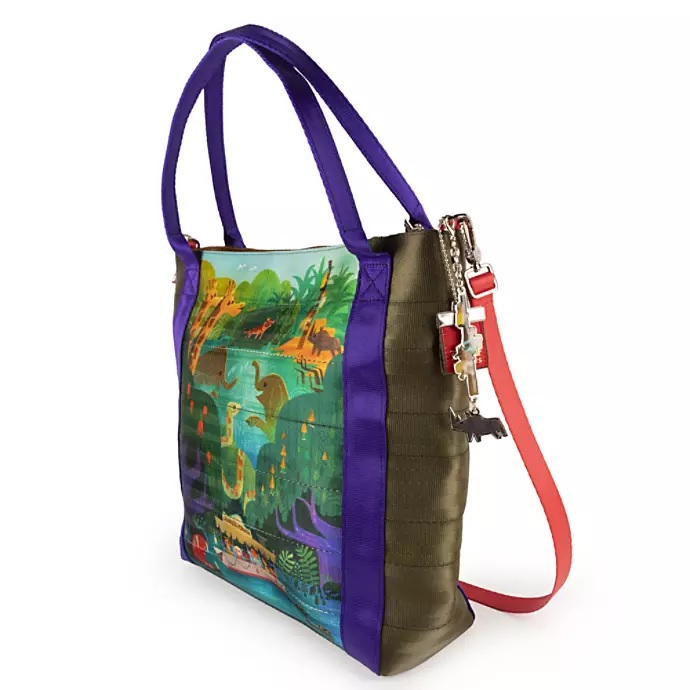 The design on the seatbelt fabric (which is slightly ironic, as the Jungle Cruise doesn't have seatbelts) features bathing elephants, snapping crocodiles, and a less-than-friendly rhinoceros welcoming committee. The rhino and the unlucky guests are also represented by the charms on the side.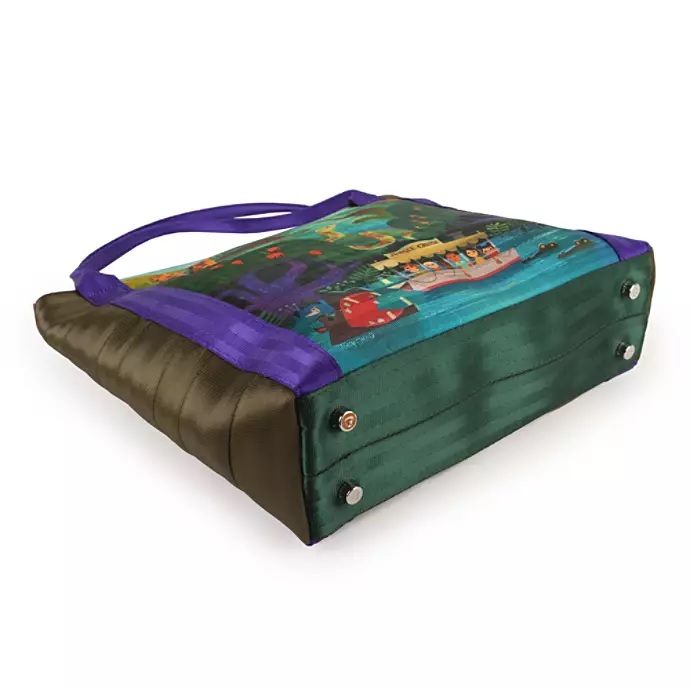 The poster tote offers an inner zip pocket with extra slip pockets, contrast top carry handles, and an adjustable, removable crossbody strap with a lobster claw clasp. Best of all, this tote is animal-friendly, meaning no animals were harmed to make it. And what's a Jungle Cruise without animals?
Will you be adding one of these bags to your Disney Parks purse collection, or do you prefer the less expensive items Disney's been releasing? Let us know in the comments!