Ahead of the Fourth of July and the parks of Walt Disney World reopening, resort President Jeff Vahle paid a visit to the Magic Kingdom's Flag Retreat ceremony.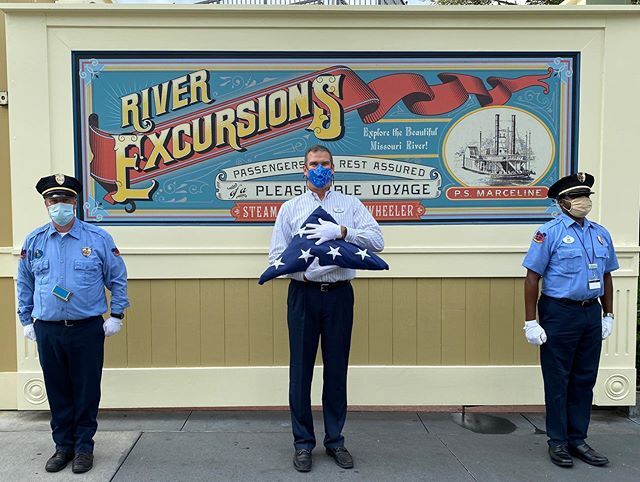 Vahle attended the ceremony, performed by two members Walt Disney World security, on the evening of July 2nd.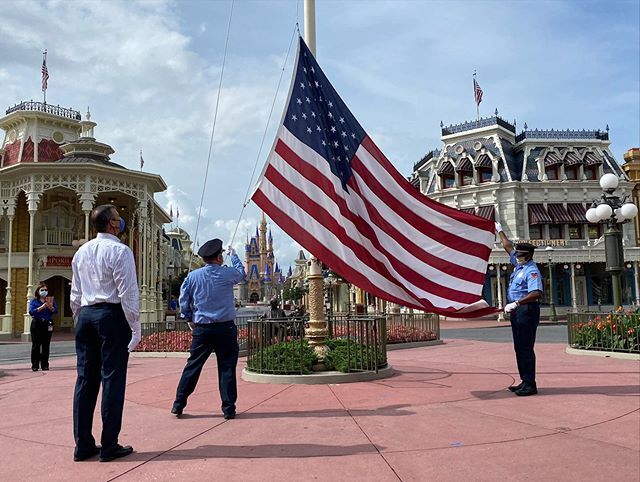 In his Instagram post, Vahle remarked:
I was honored to join our Magic Kingdom security Cast in retiring the colors during our daily Flag Retreat last night. I'm appreciative of everything our security team does to protect the Magic across our property, especially during these past several months. It was a special way to start the 4th of July weekend as we continue prepping to open our parks next week.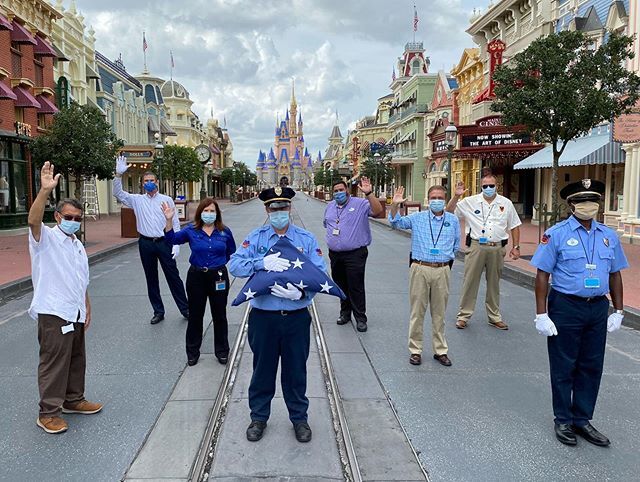 During the daily ceremony, the American flag posted near the park entrance on Main Street, U.S.A. is lowered for the day and folded. Prior to the parks shutdown, the flag was then presented to a guest U.S. Armed Forces veteran.
Keep reading WDWNT for continuing coverage as the parks of Walt Disney World begin to reopen.