Disney's Caribbean Beach Resort reopened on July 29, as announced back in June. We have a full walk-through of the reopened resort and the new social distancing measures in place throughout for the health and safety of guests and Cast Members. Let's take a look around!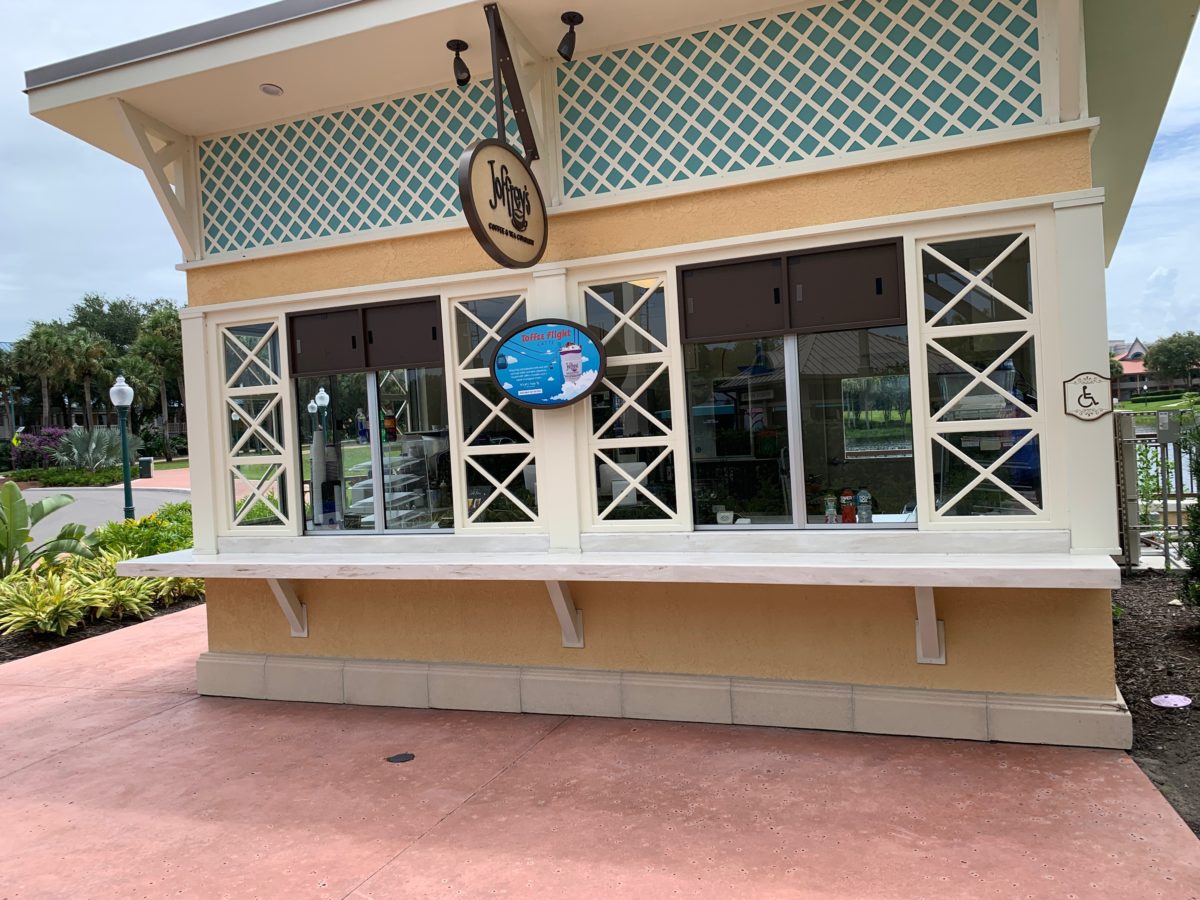 When we were here, the Joffrey's kiosk for the Caribbean Beach Skyliner station was closed.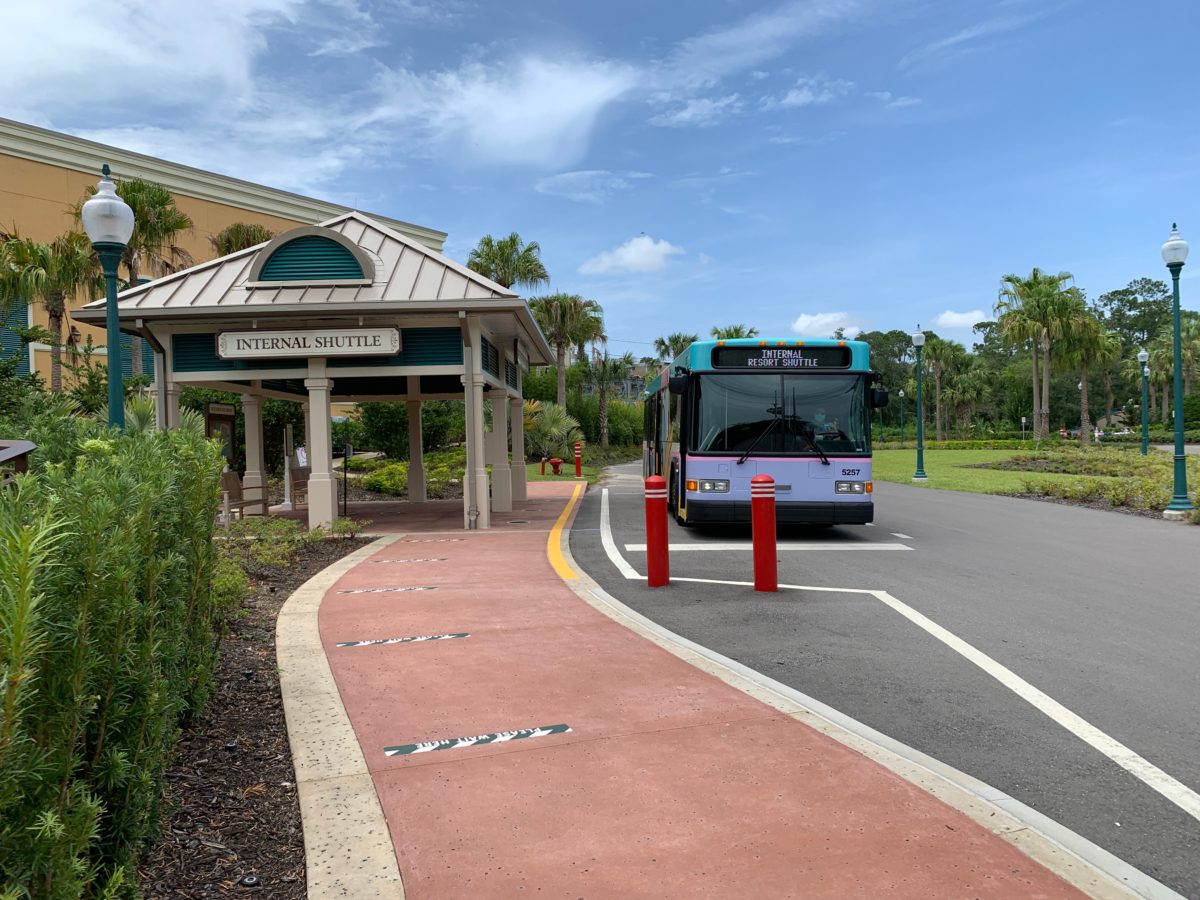 There are social distancing markers on the ground leading out of the internal shuttle station.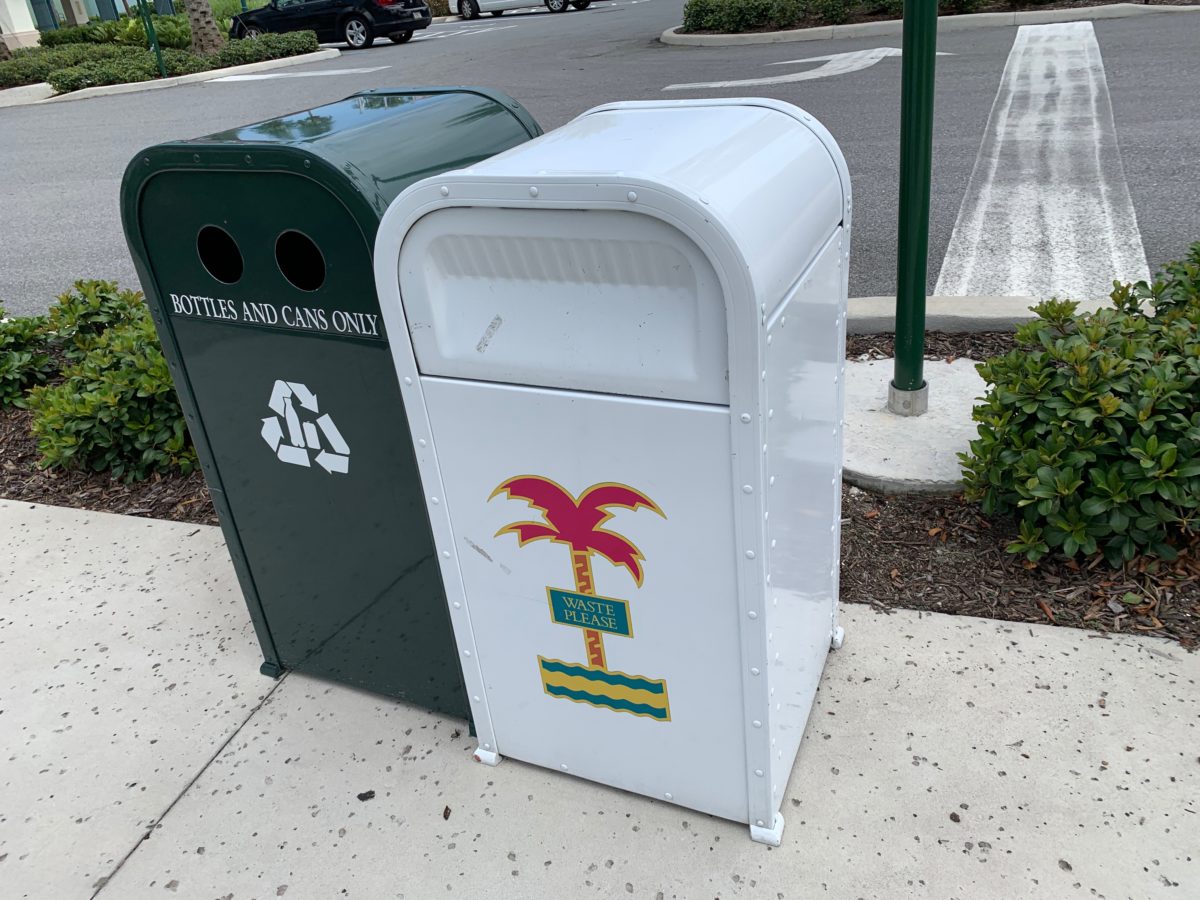 Unlike other trash cans around Walt Disney World Resort, this one was not propped open.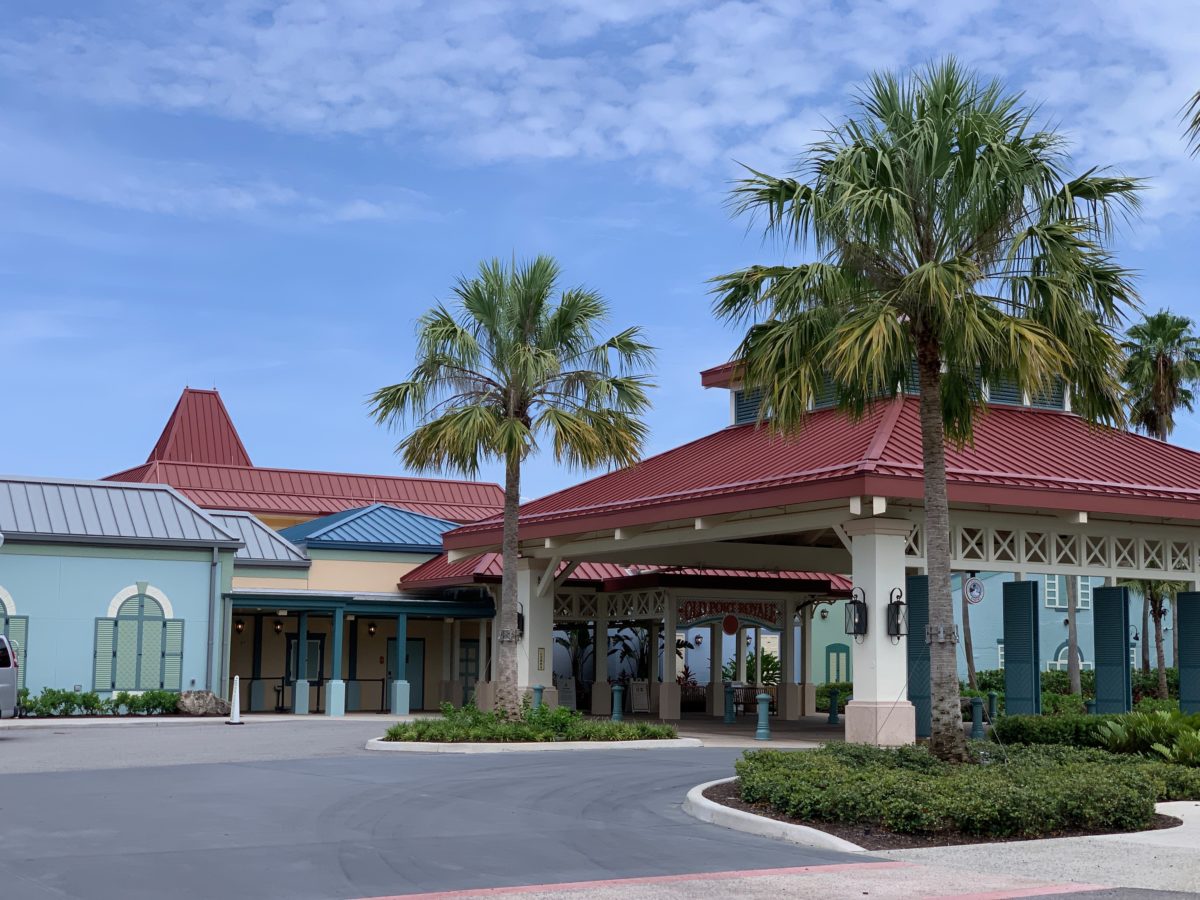 After a short walk, we visited the main building.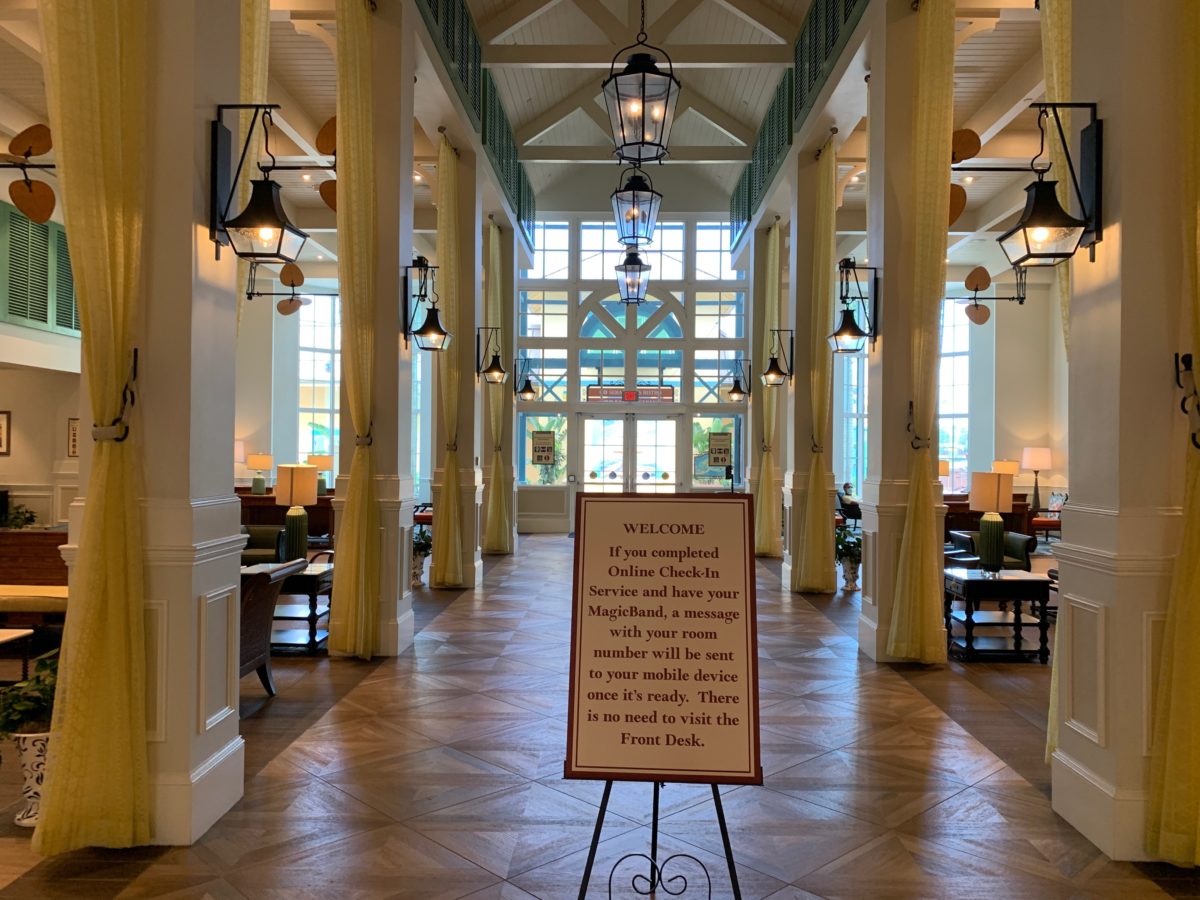 Guests who have completed online check-in and received their MagicBands don't need to visit the front desk.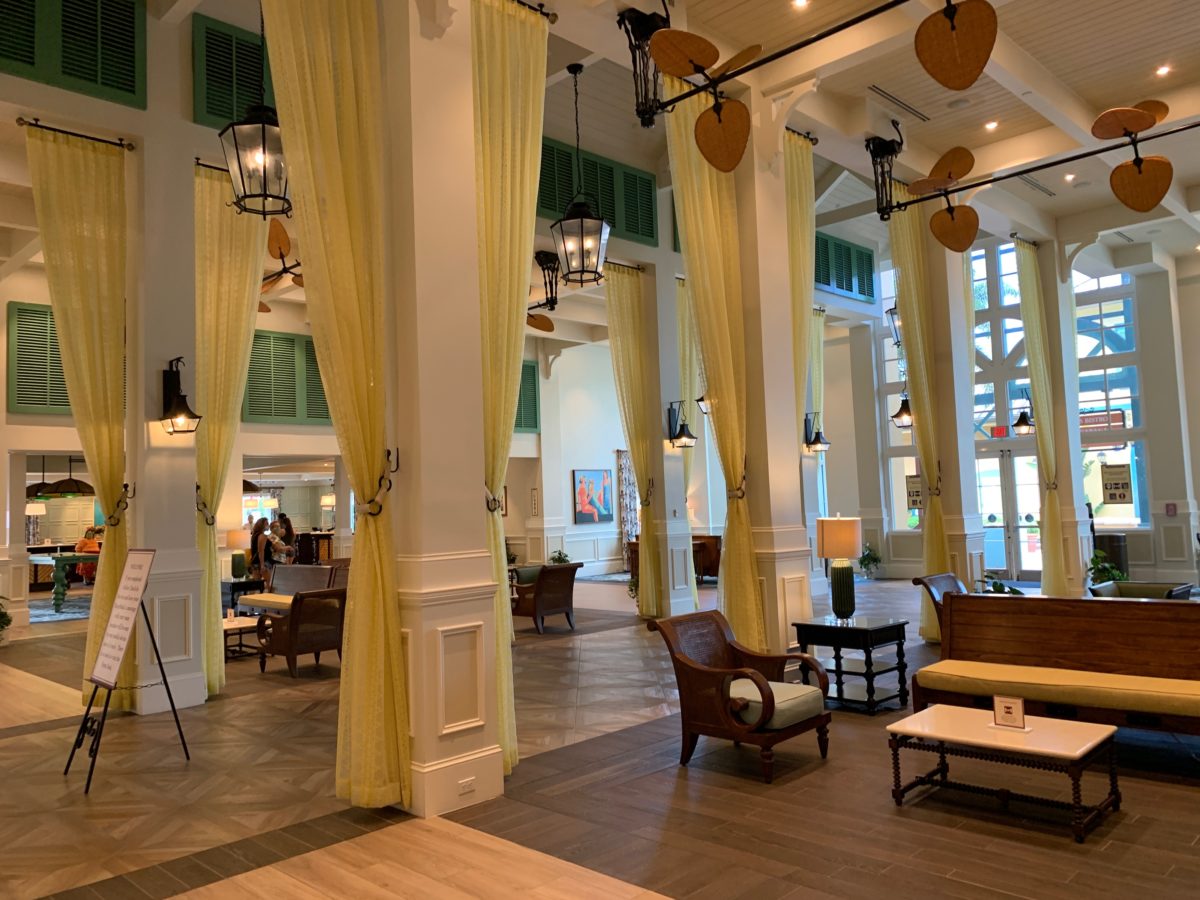 The lobby was mostly empty when we arrived.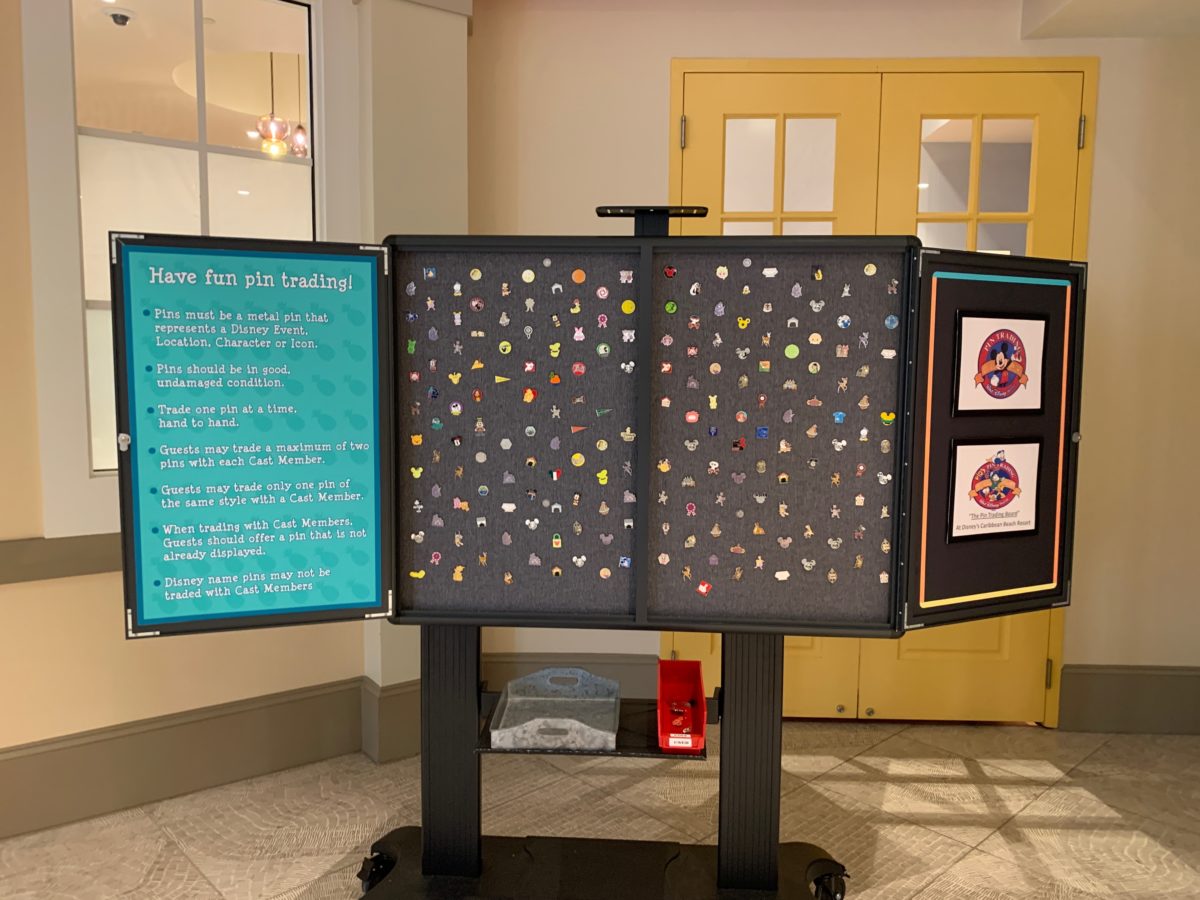 The pin trading board was still up. Though the board displays regular pin trading rules, it doesn't outline the new rules about dropping a pin in the bin beneath.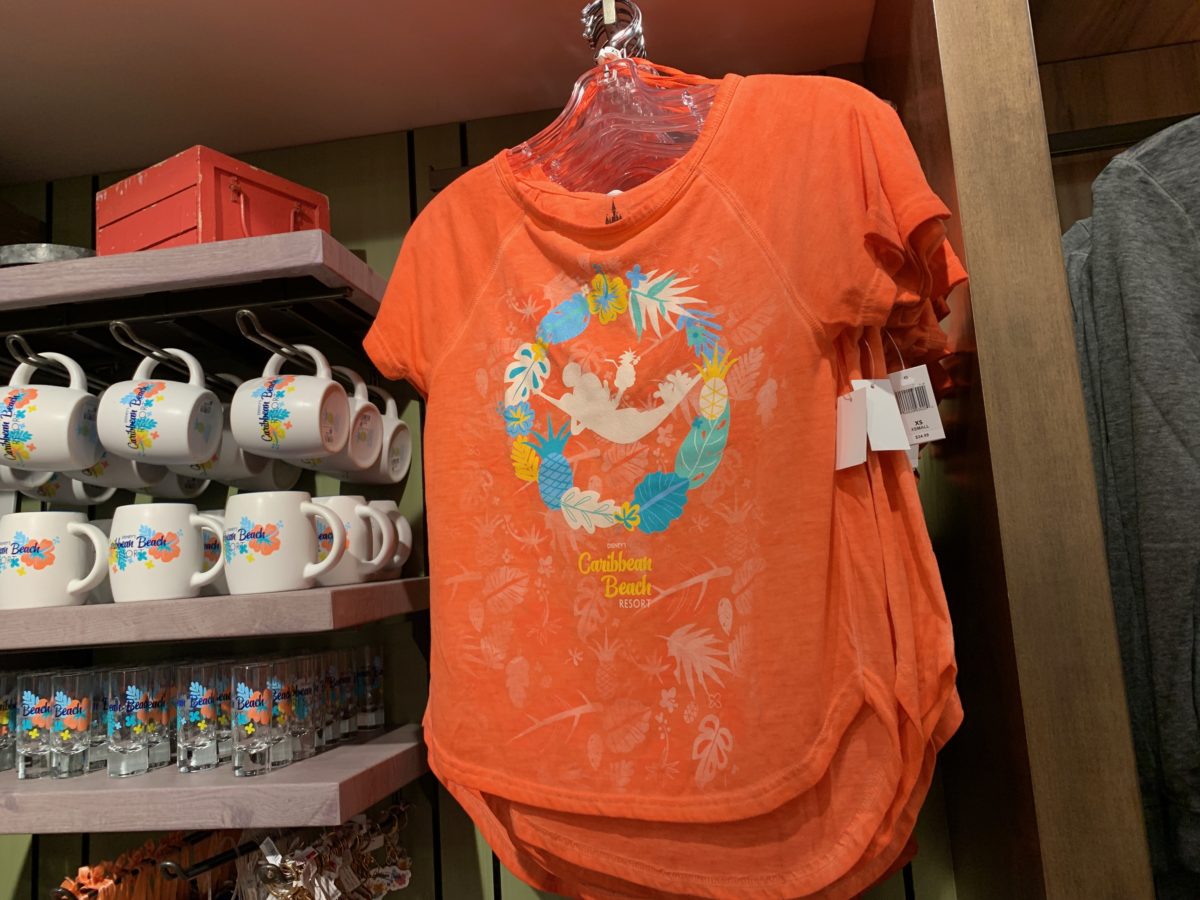 We took a look at the Caribbean Beach exclusive merchandise.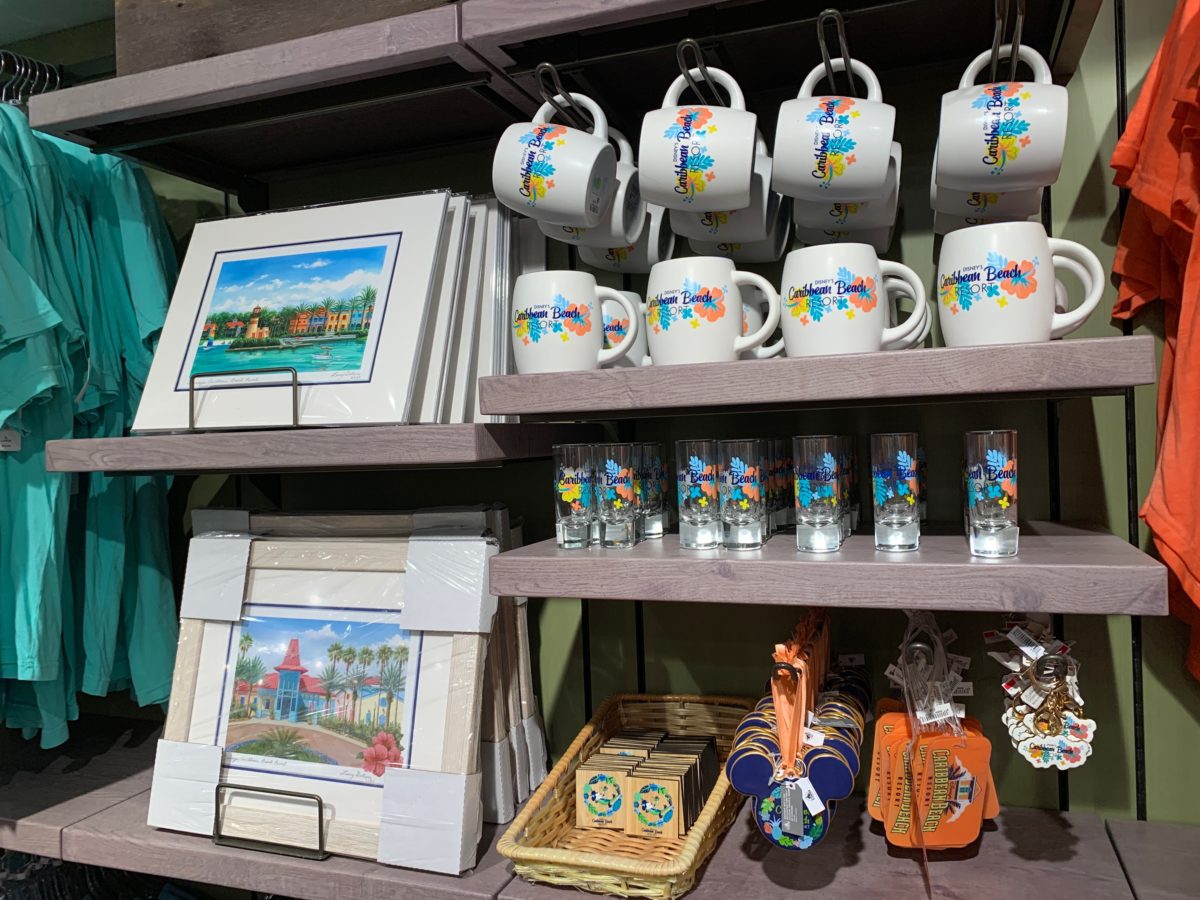 Like the resort, the merchandise is mostly themed around relaxing on a beach.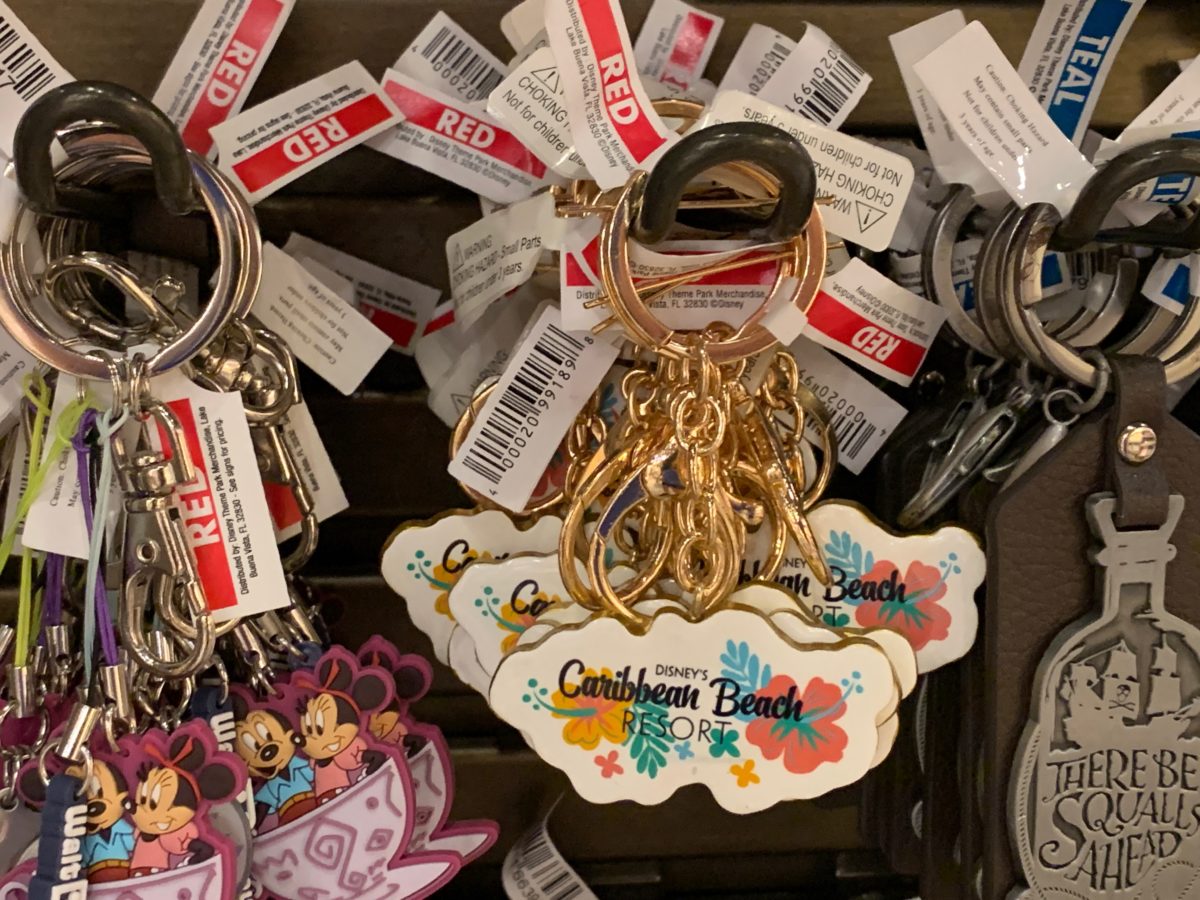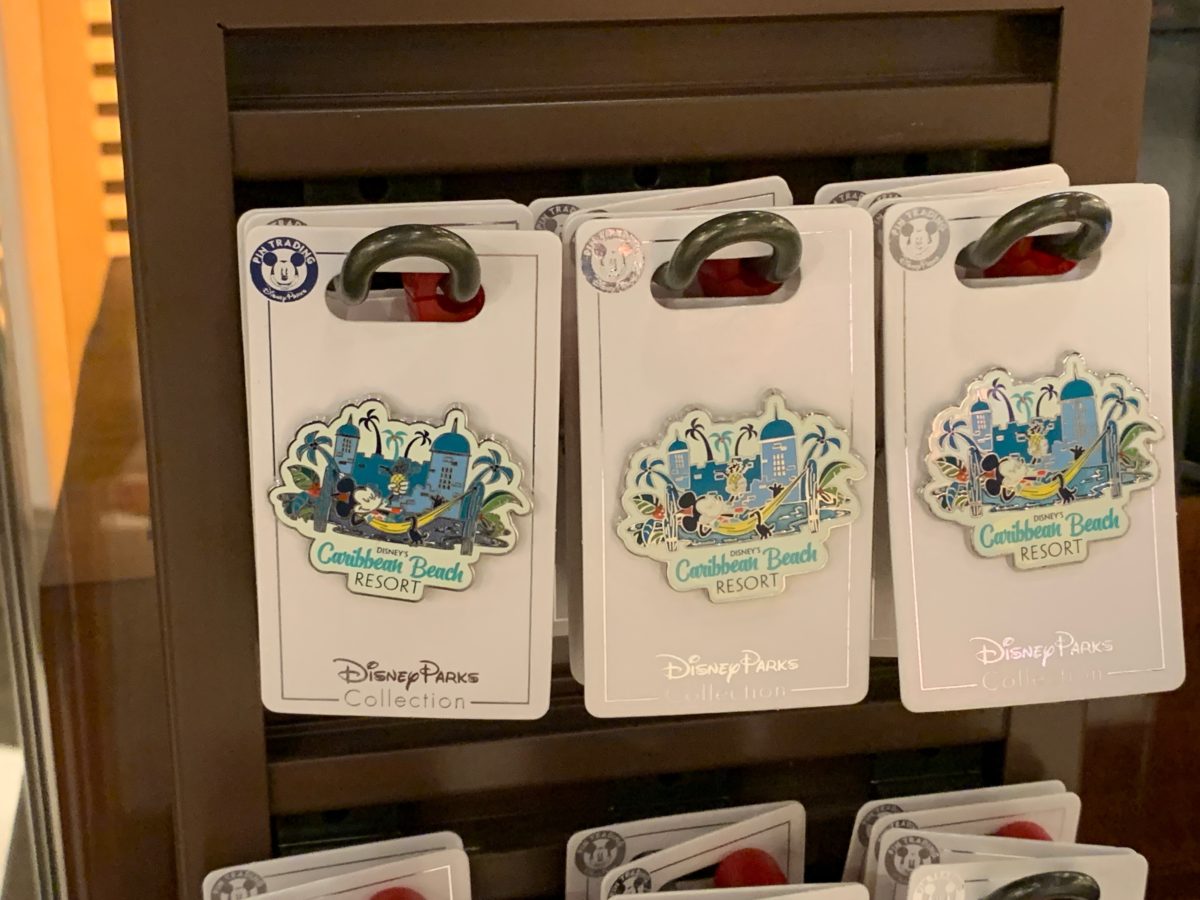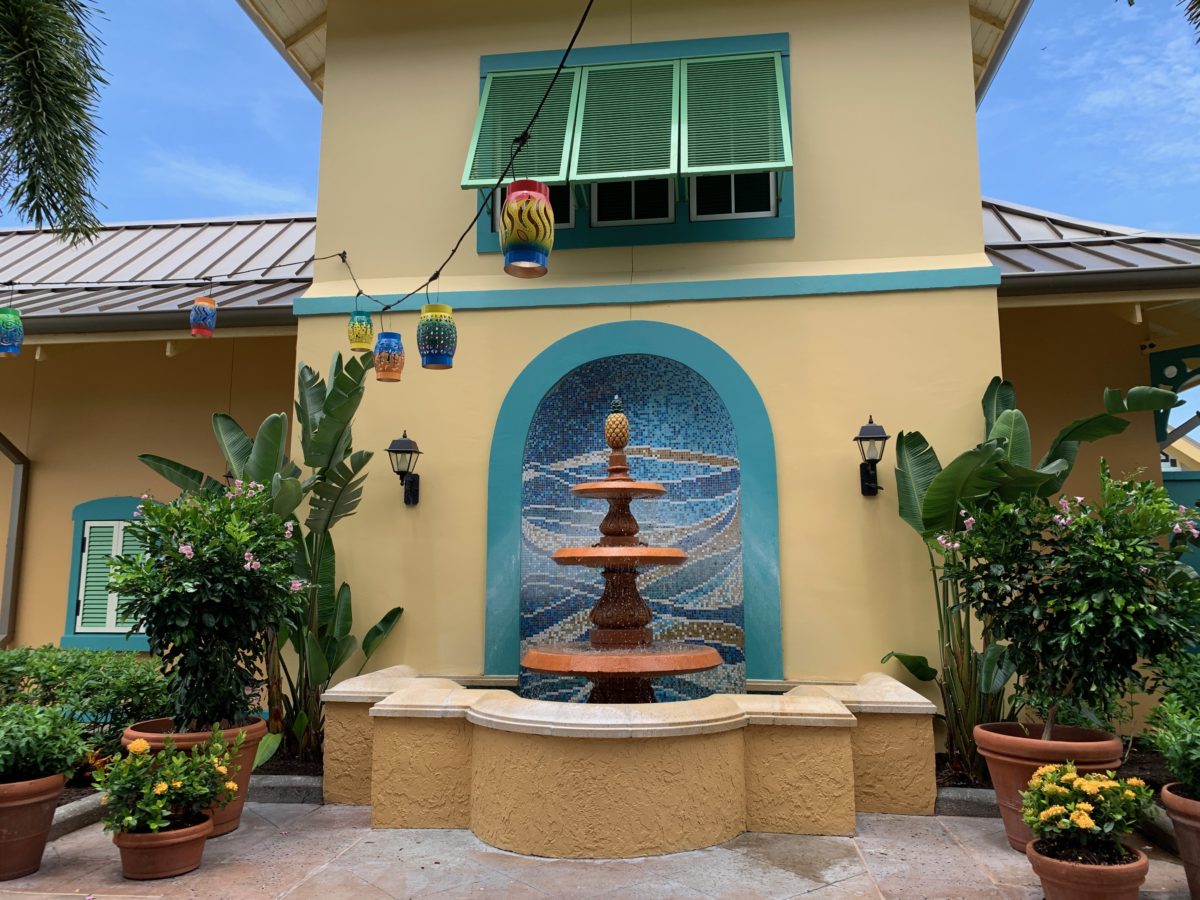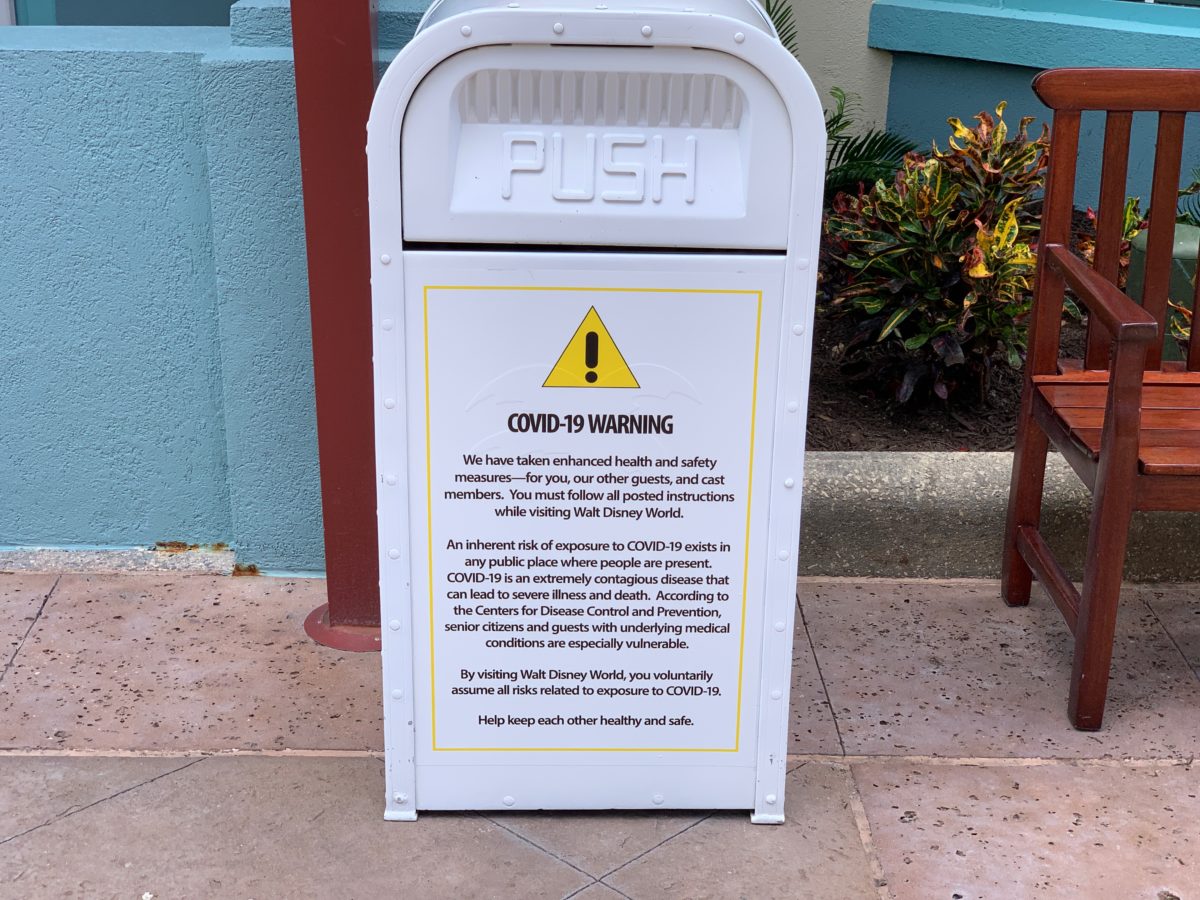 This trash can was also not propped open, but had a COVID-19 warning on it. This is the standard warning seen in several places around Walt Disney World Resort.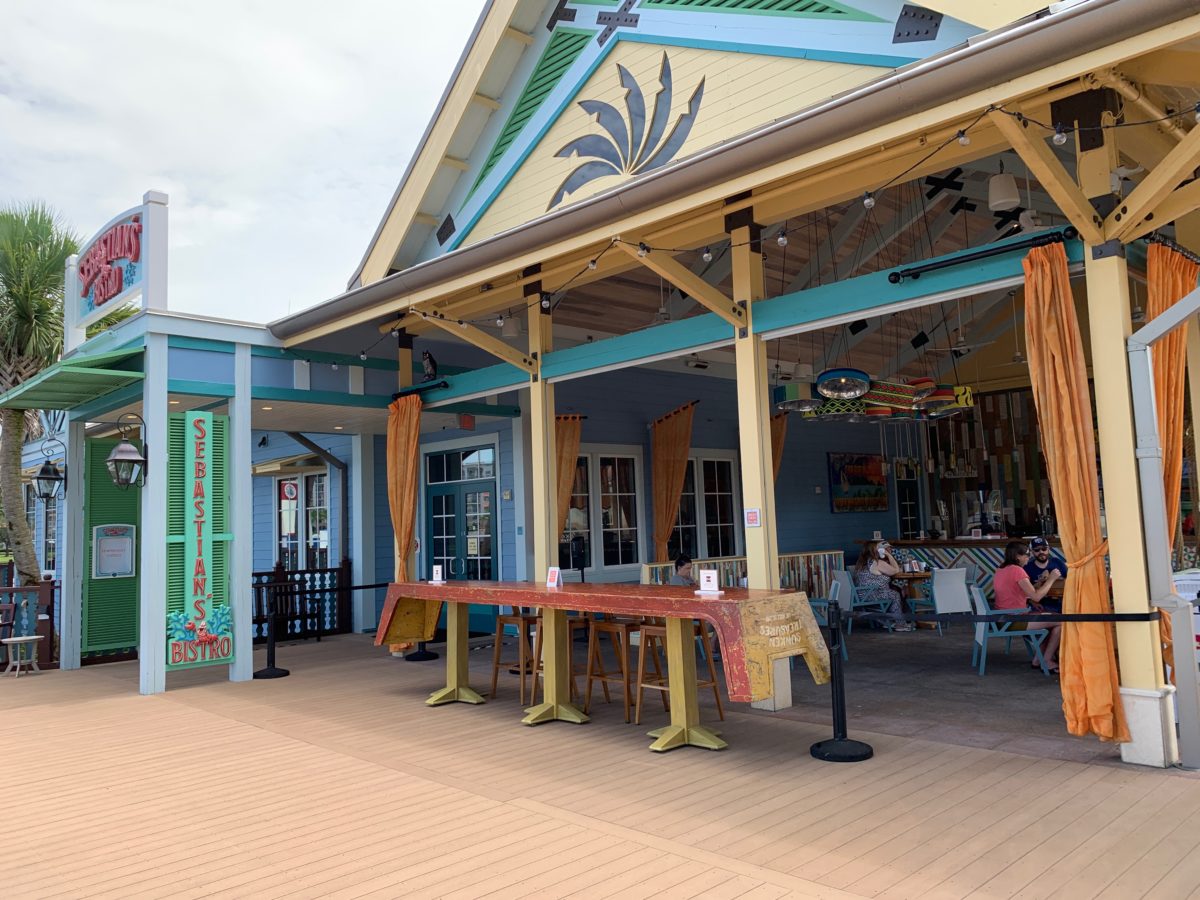 Next, we took a look at some of the dining at Caribbean Beach.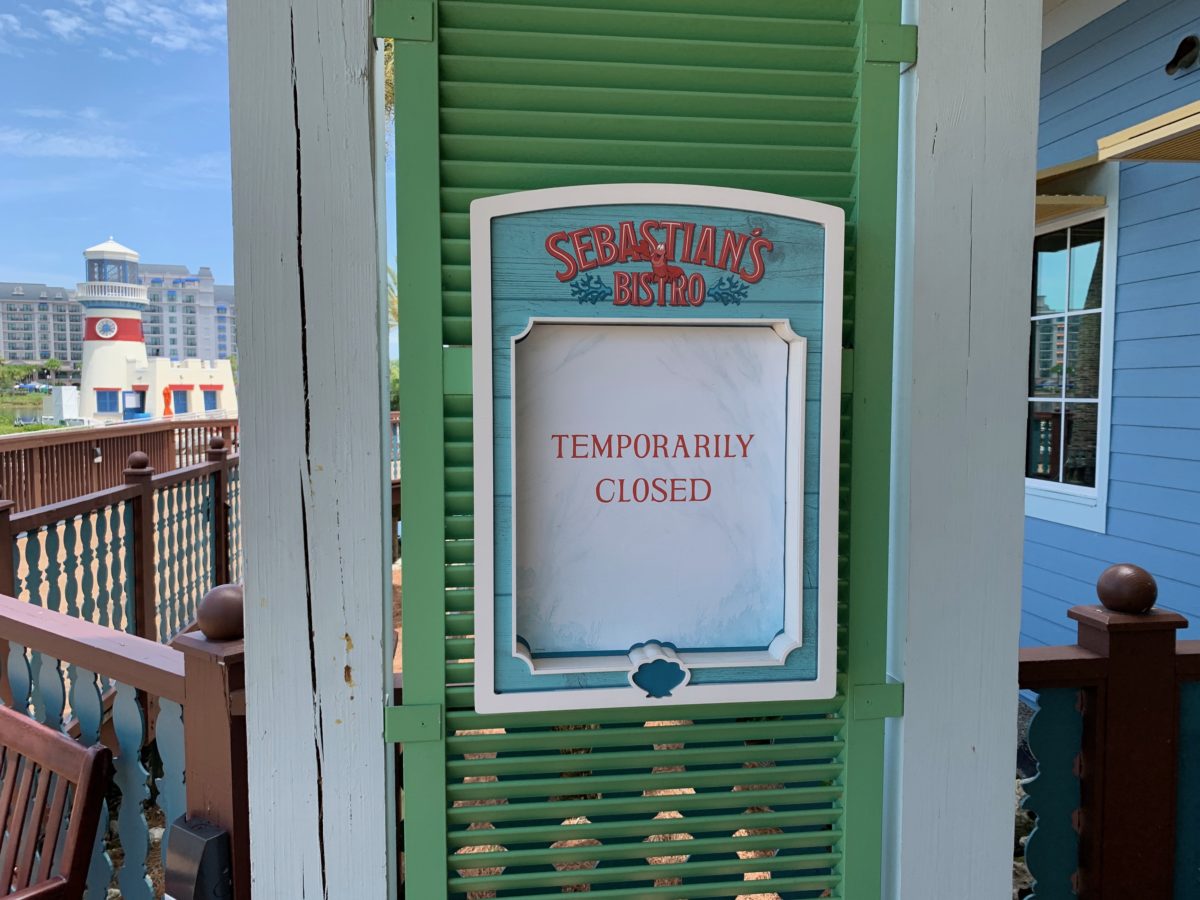 Sebastian's Bistro is closed for now.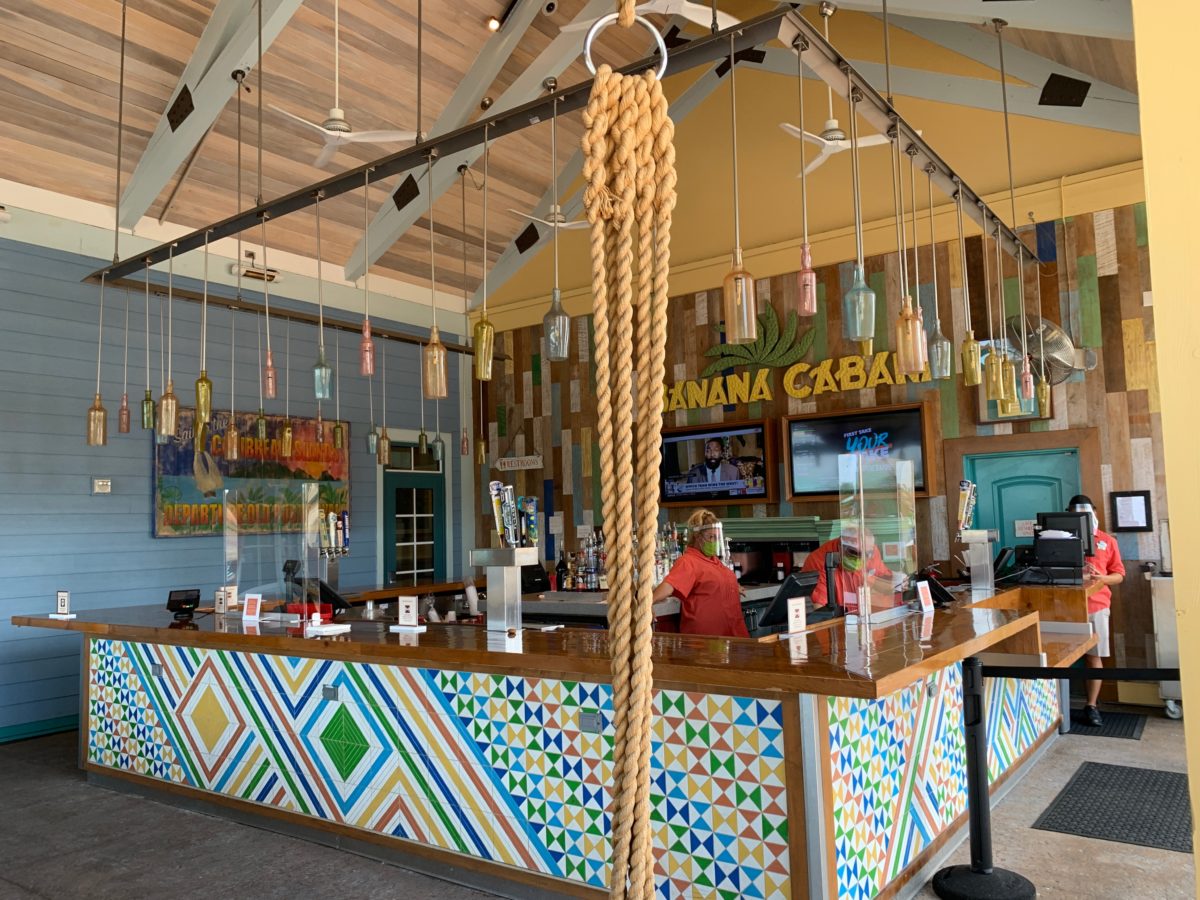 Cast Members at the Banana Cabana bar had face masks and shields, and Plexiglass windows were up in front of registers.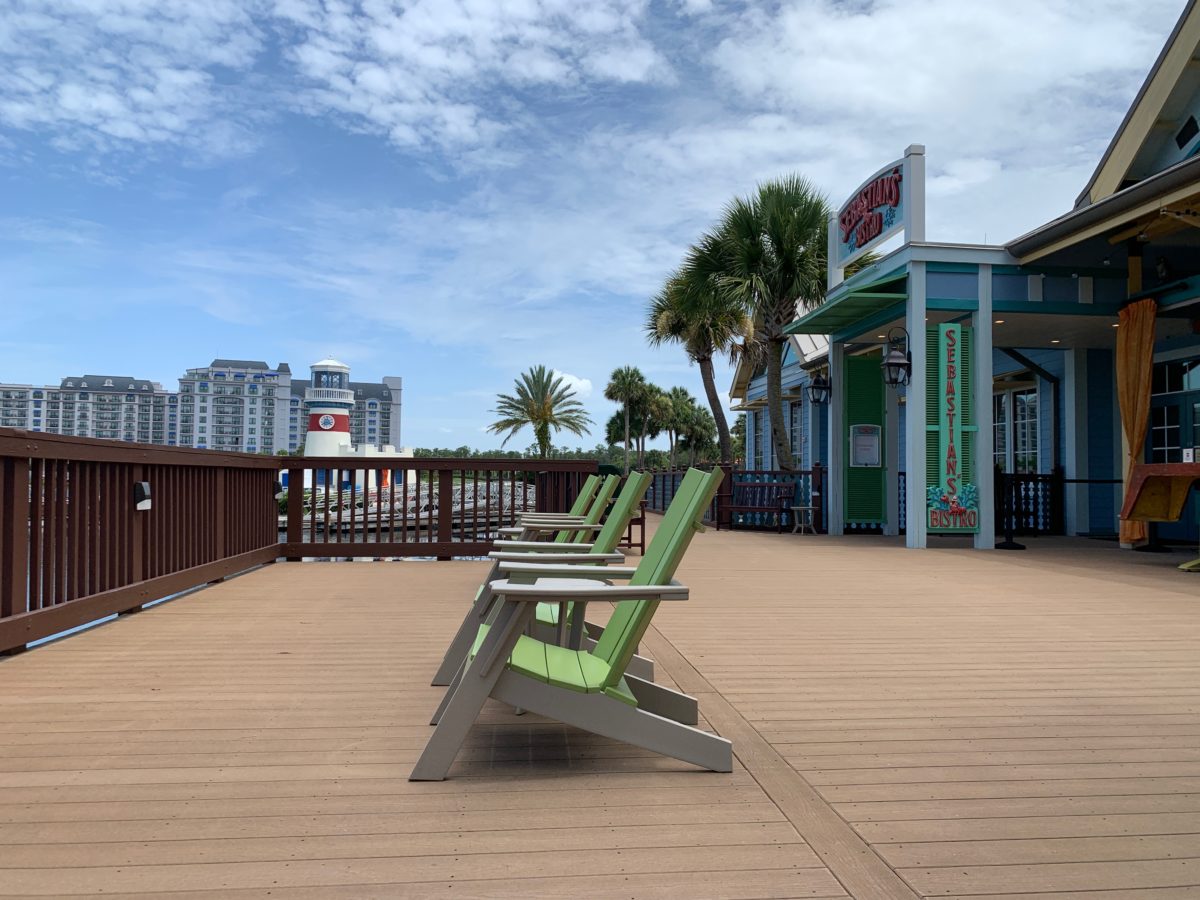 These beach chairs were still out on a patio for admiring the view.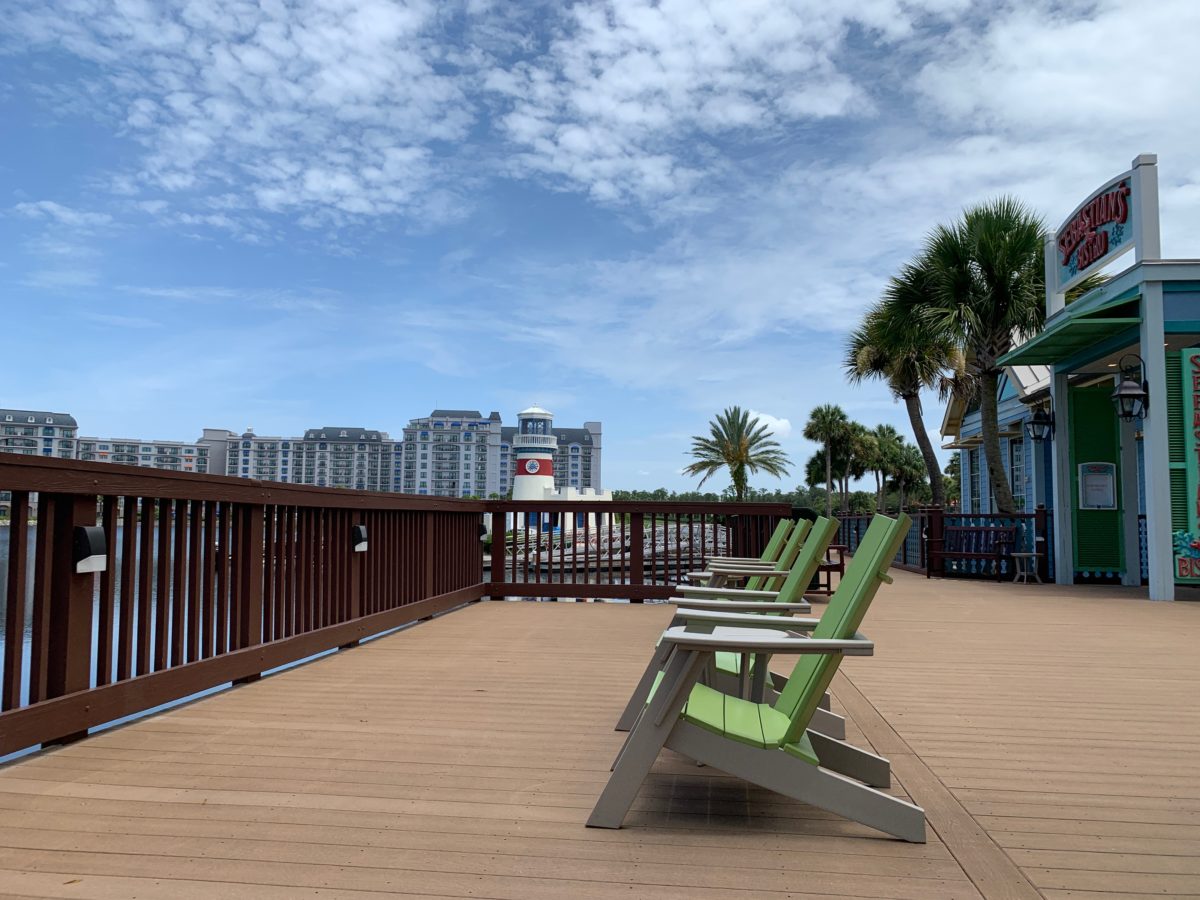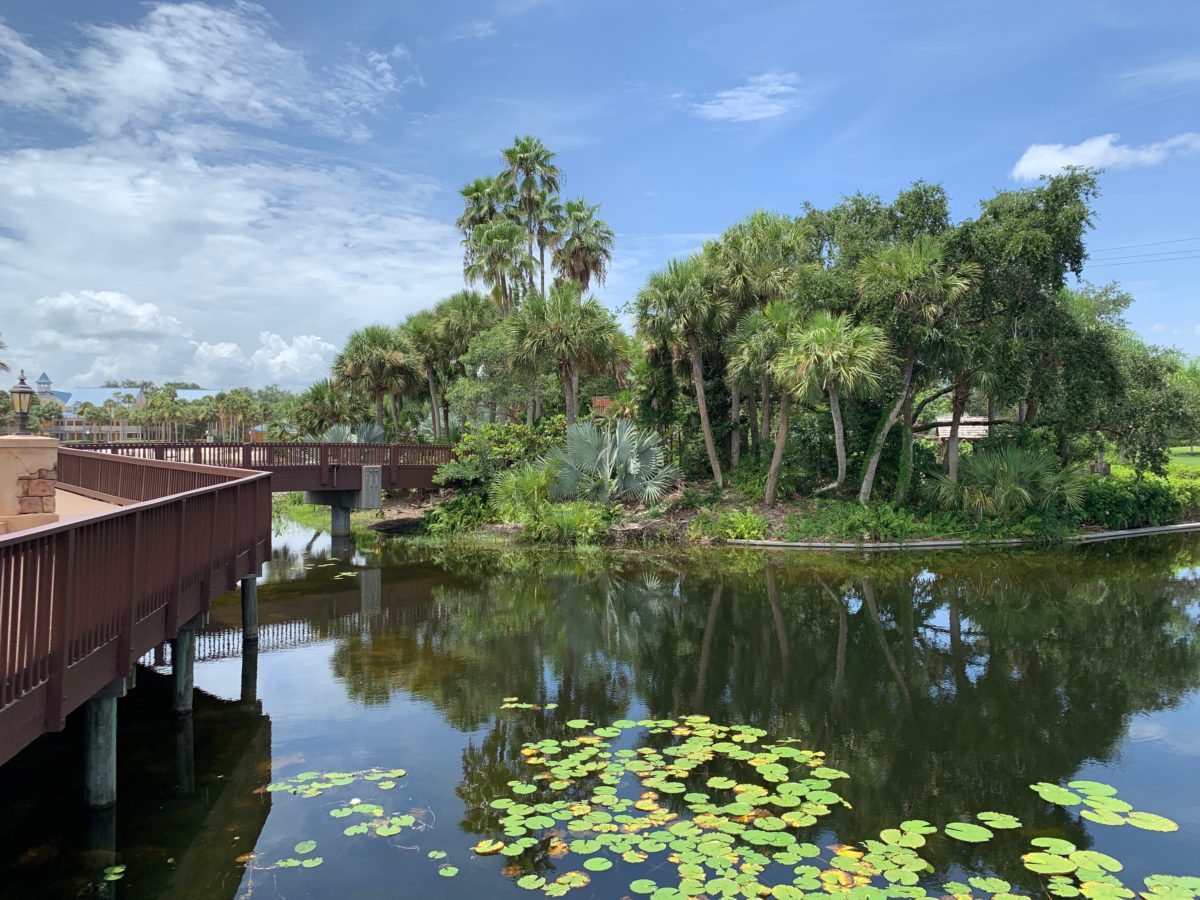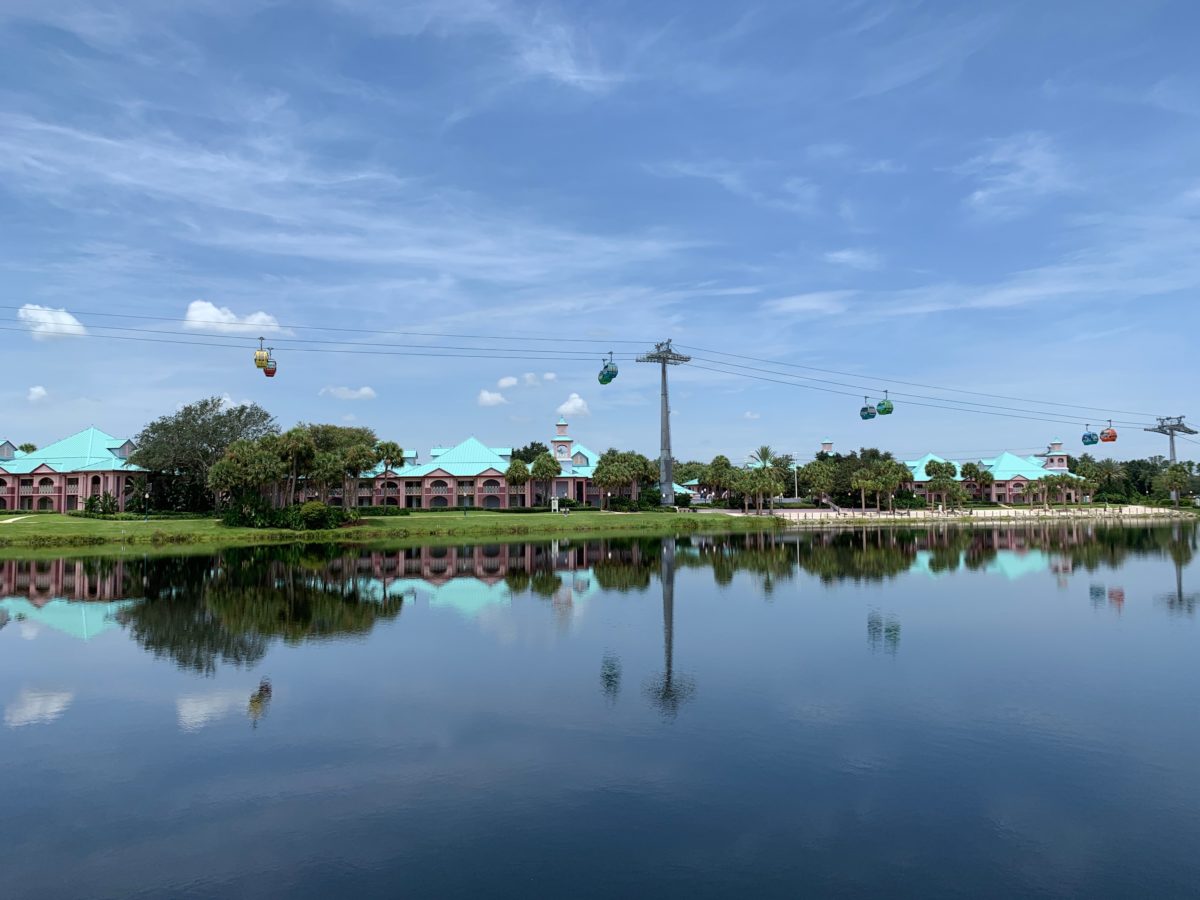 Caribbean Beach has one of the best views of the Disney Skyliner.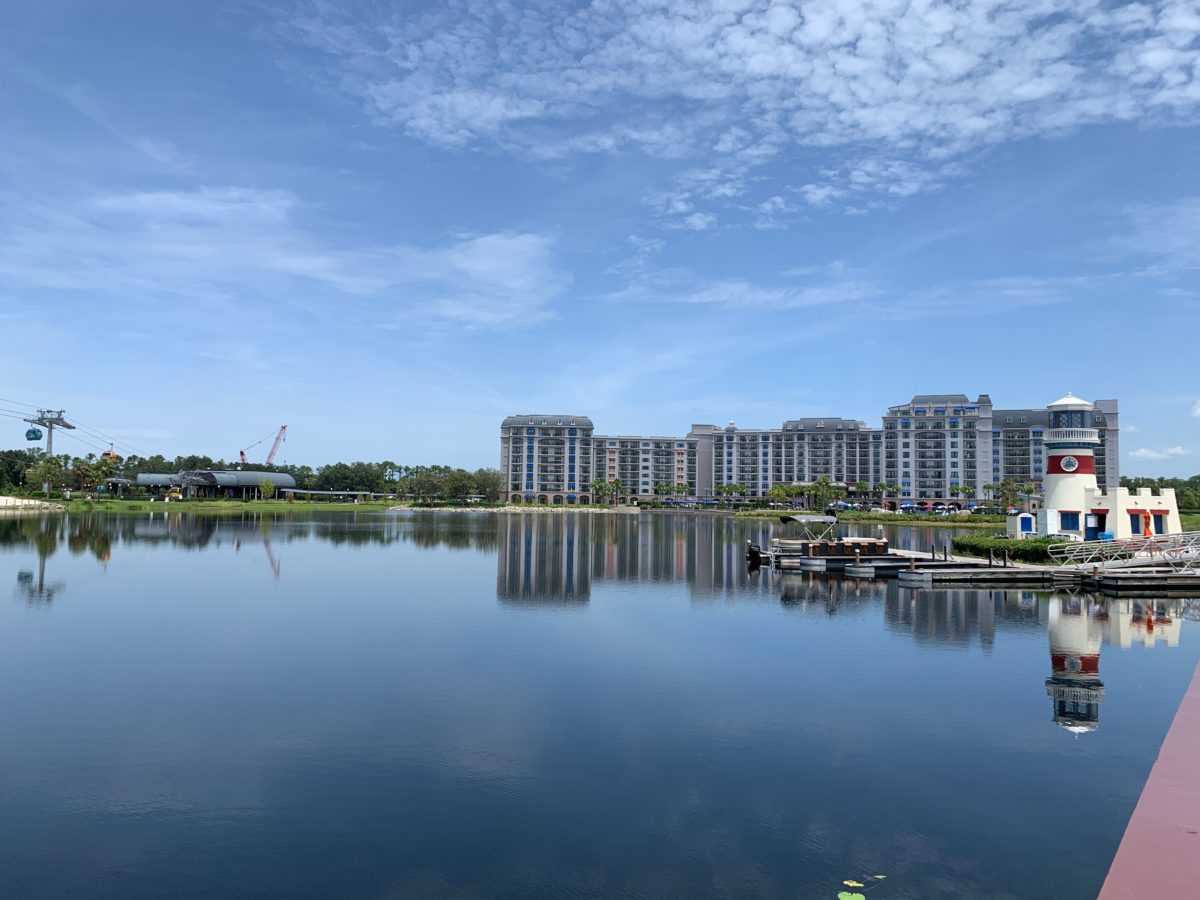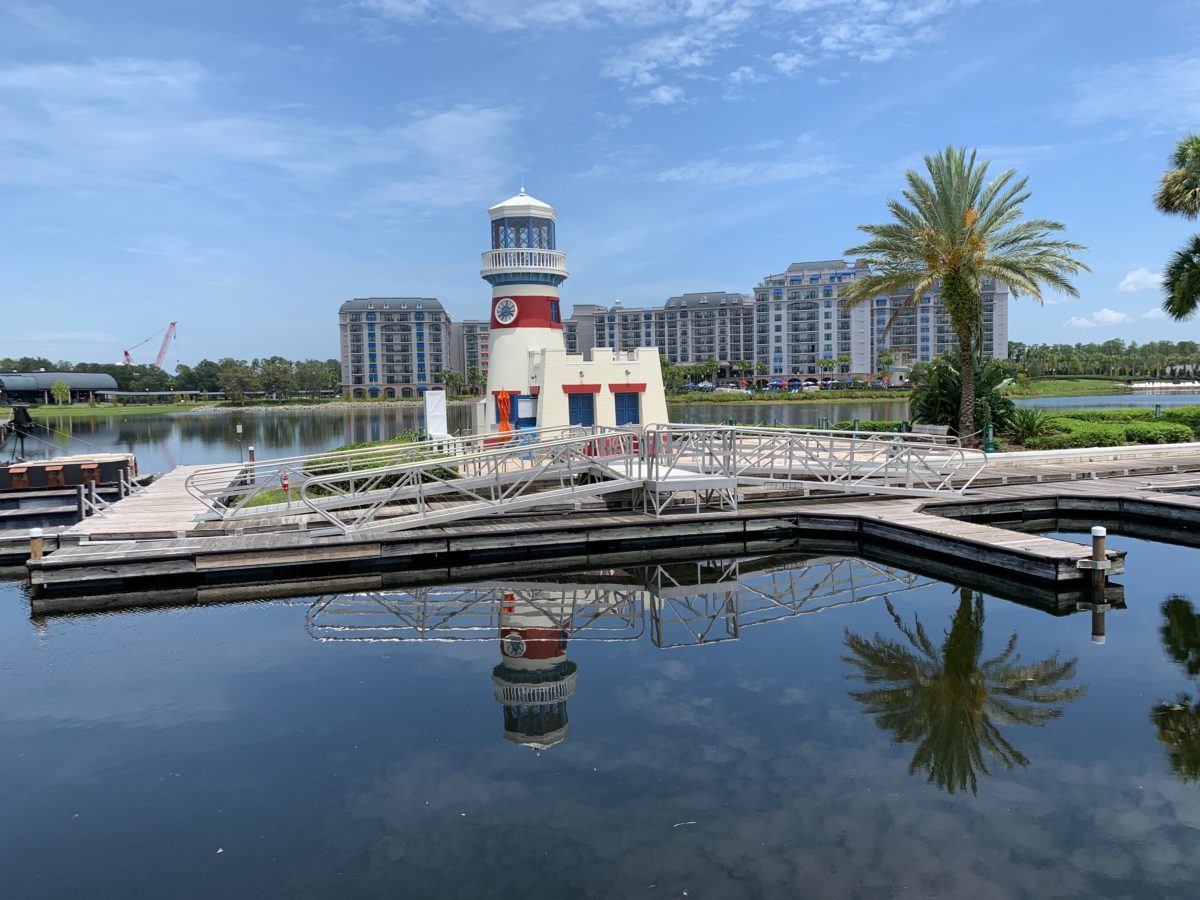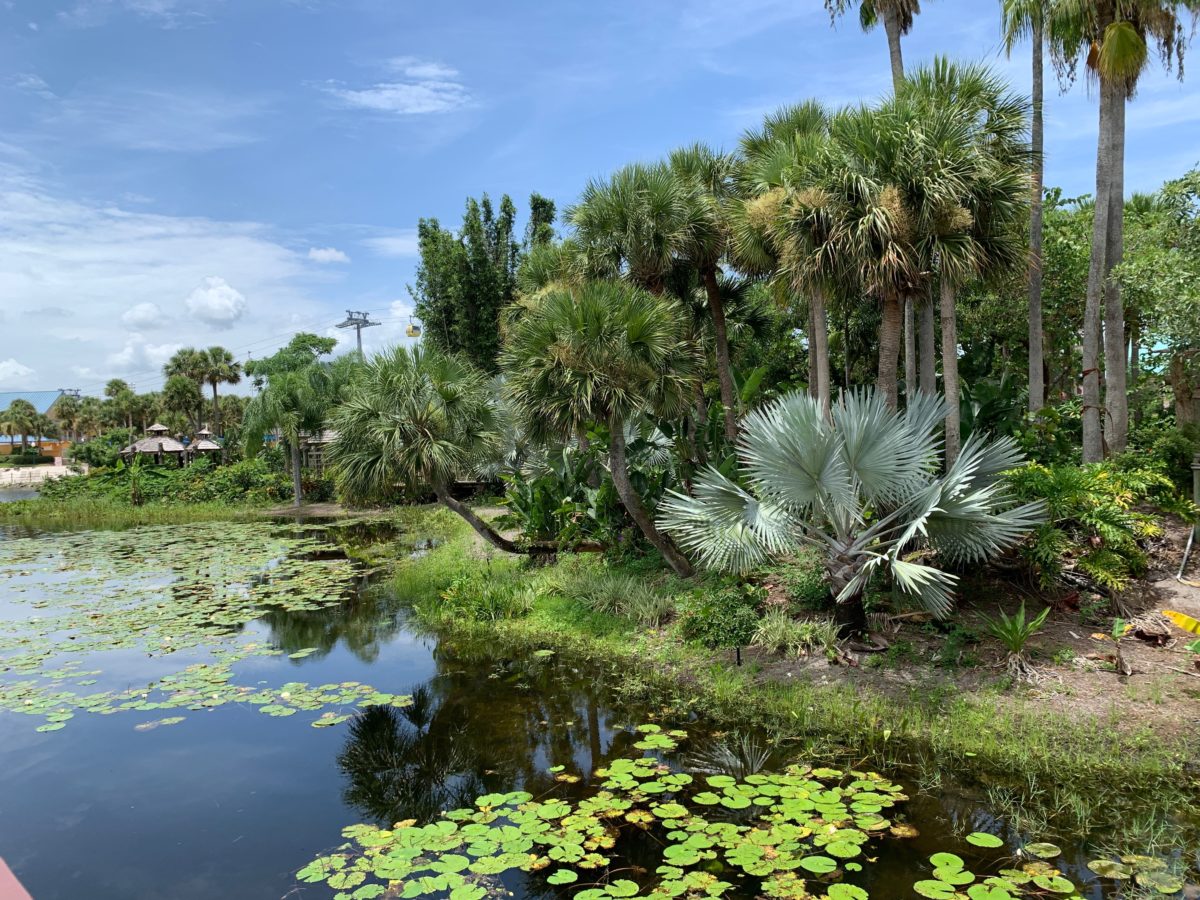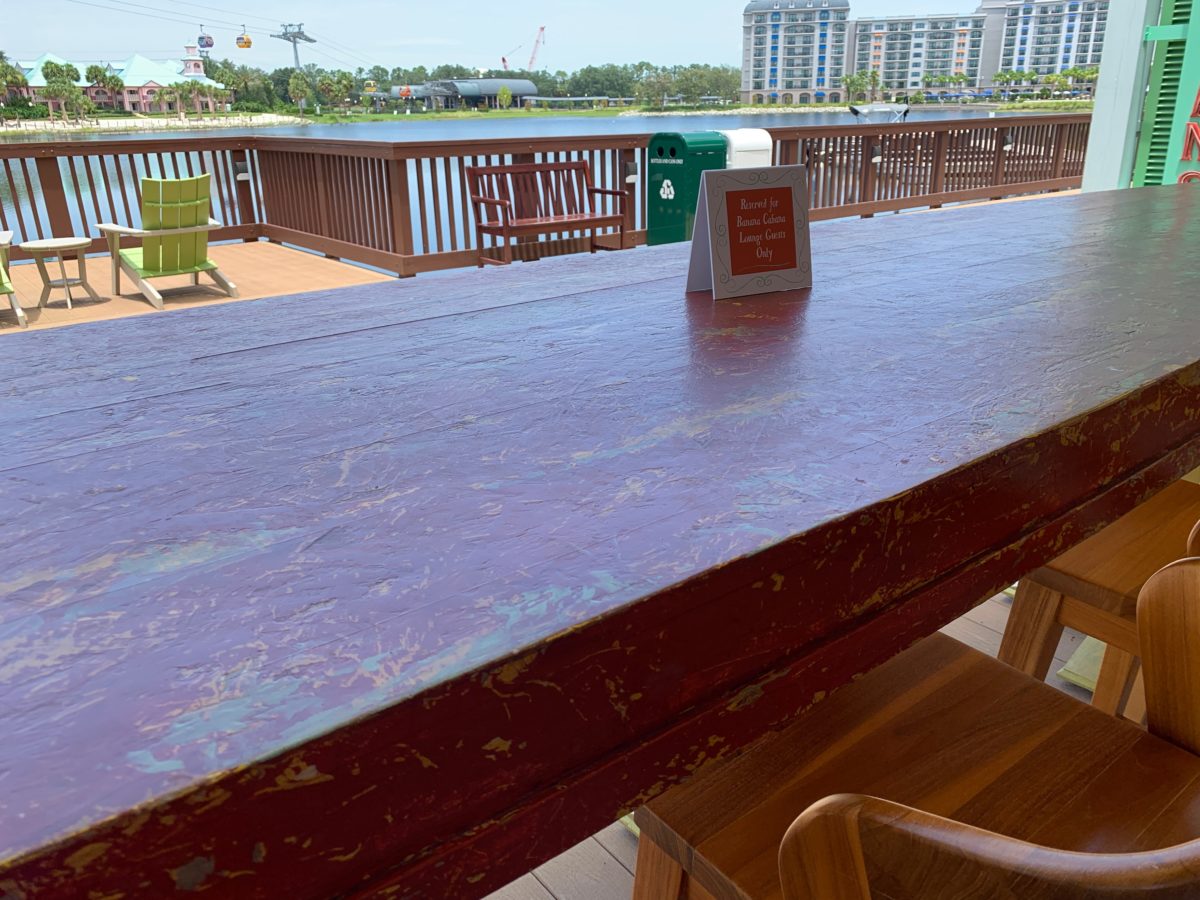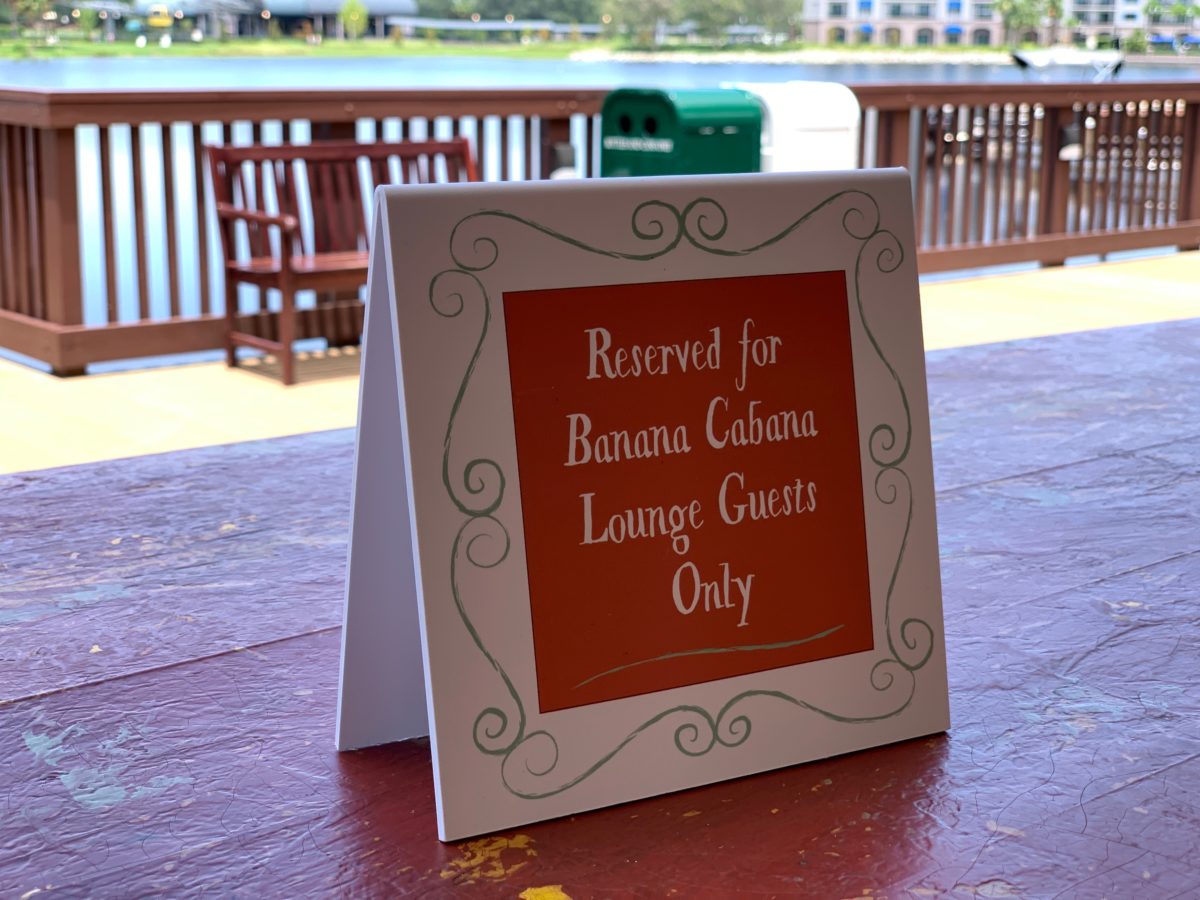 Banana Cabana seating was specifically reserved for guests of the lounge only.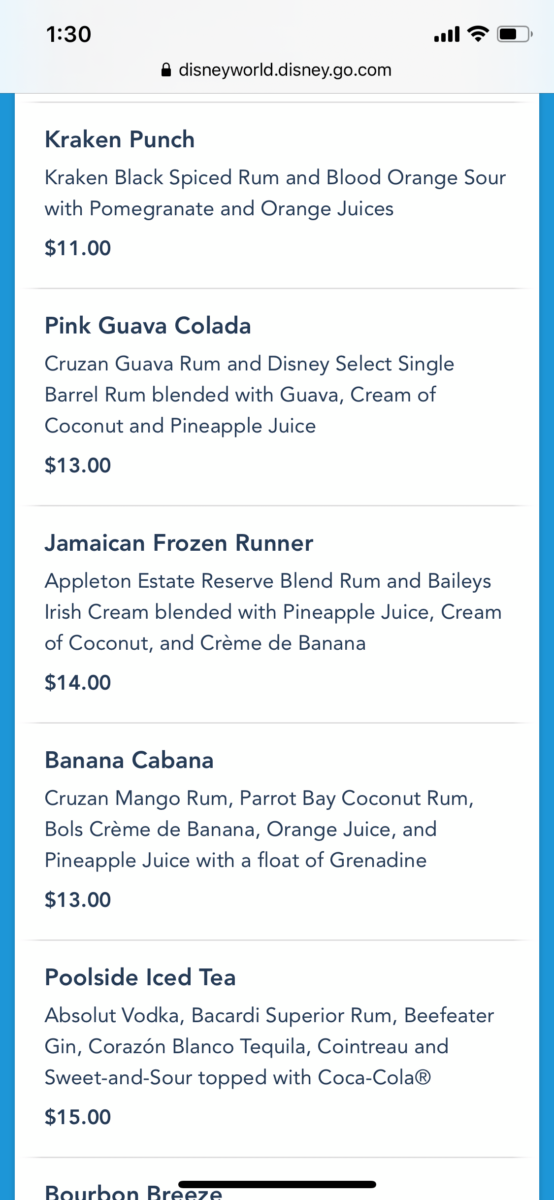 Here's what the online menu looks like—you can access the dining selections via a QR code.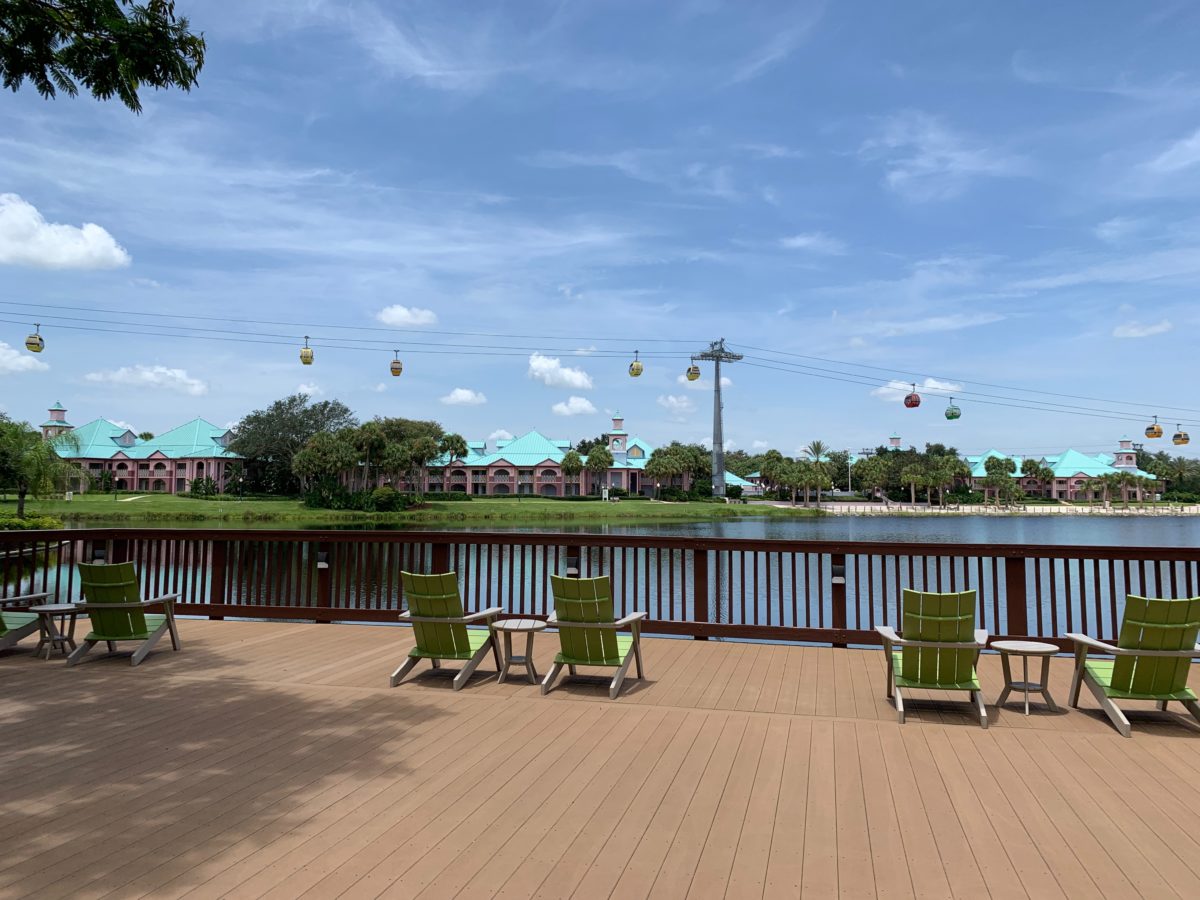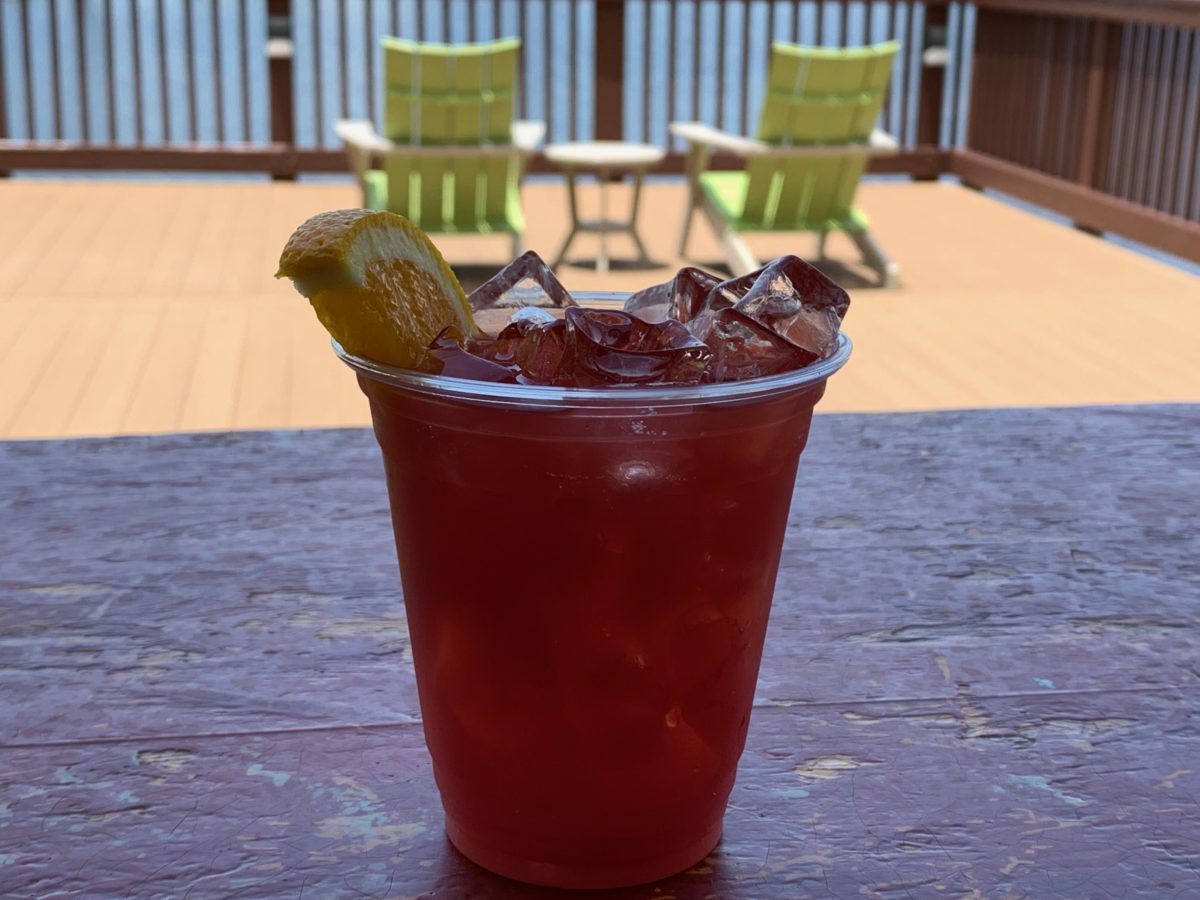 We ordered a drink and took in the views before moving on.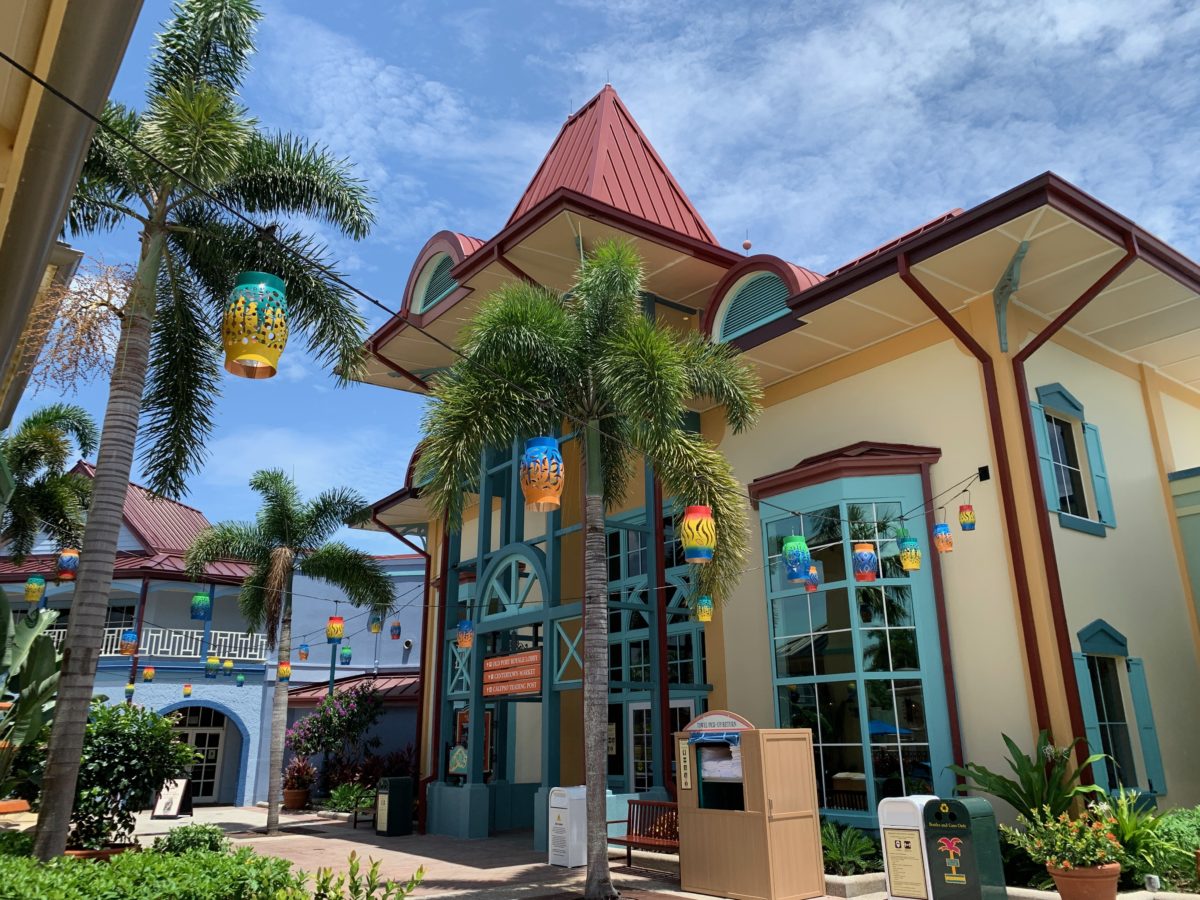 Centertown Market is another dining location at Caribbean Beach, and this is where guests can go for breakfast.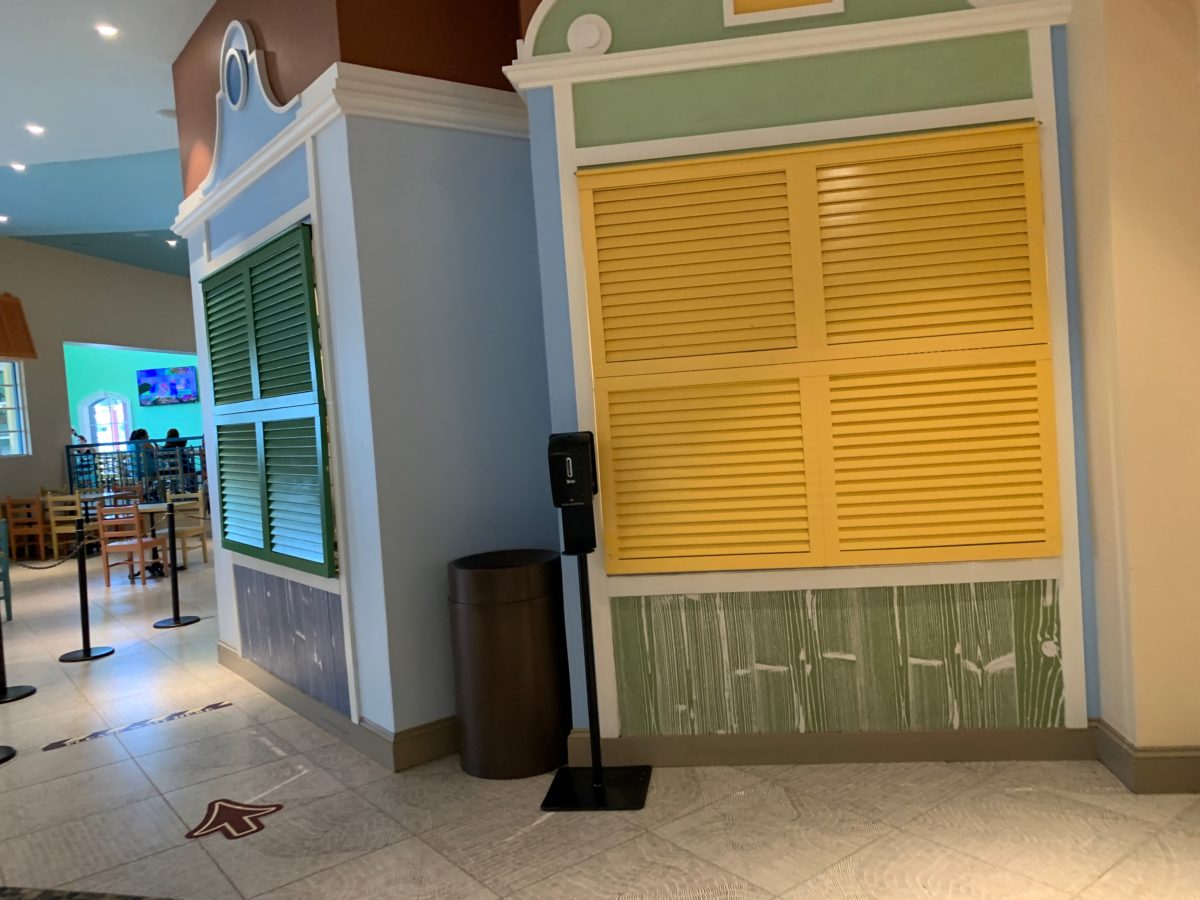 Inside, arrows direct guests in one direction around the market. There was hand sanitizer as well.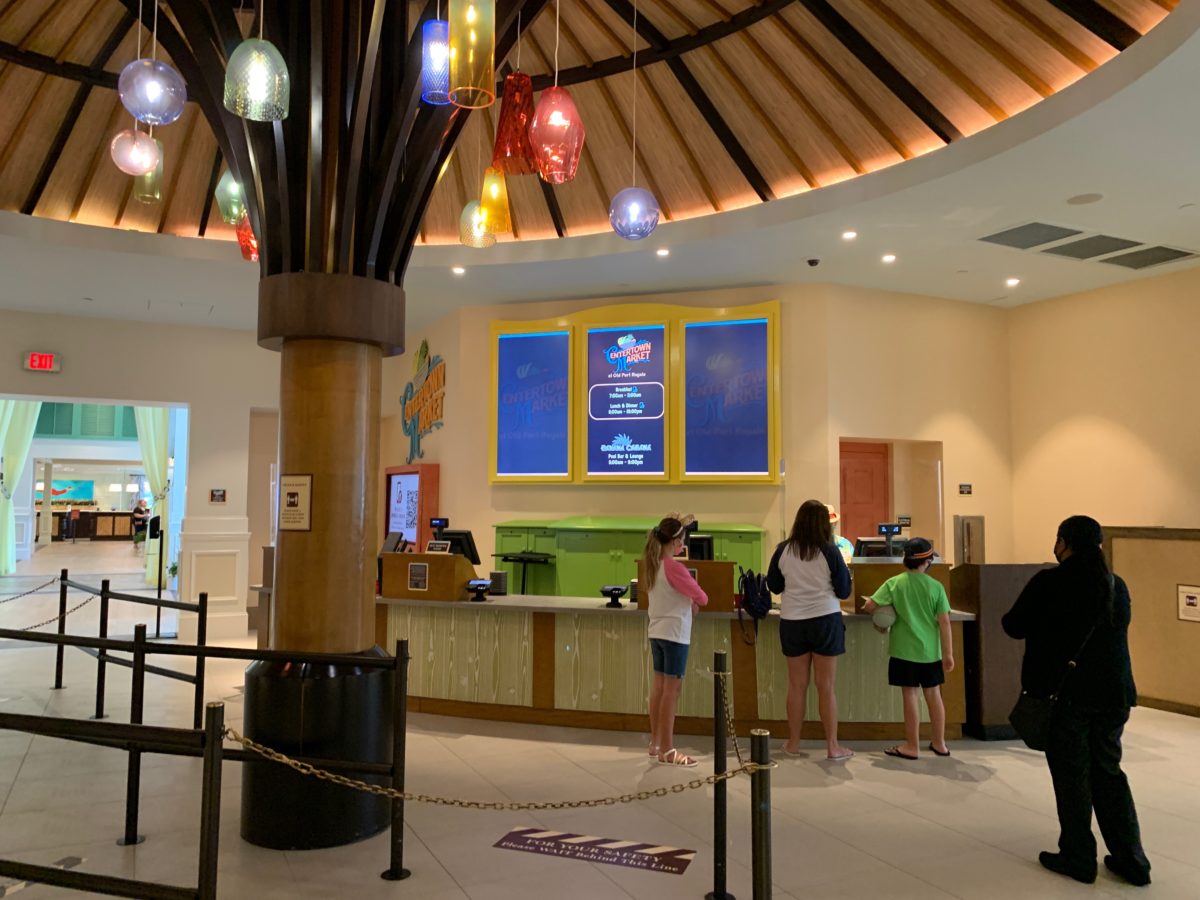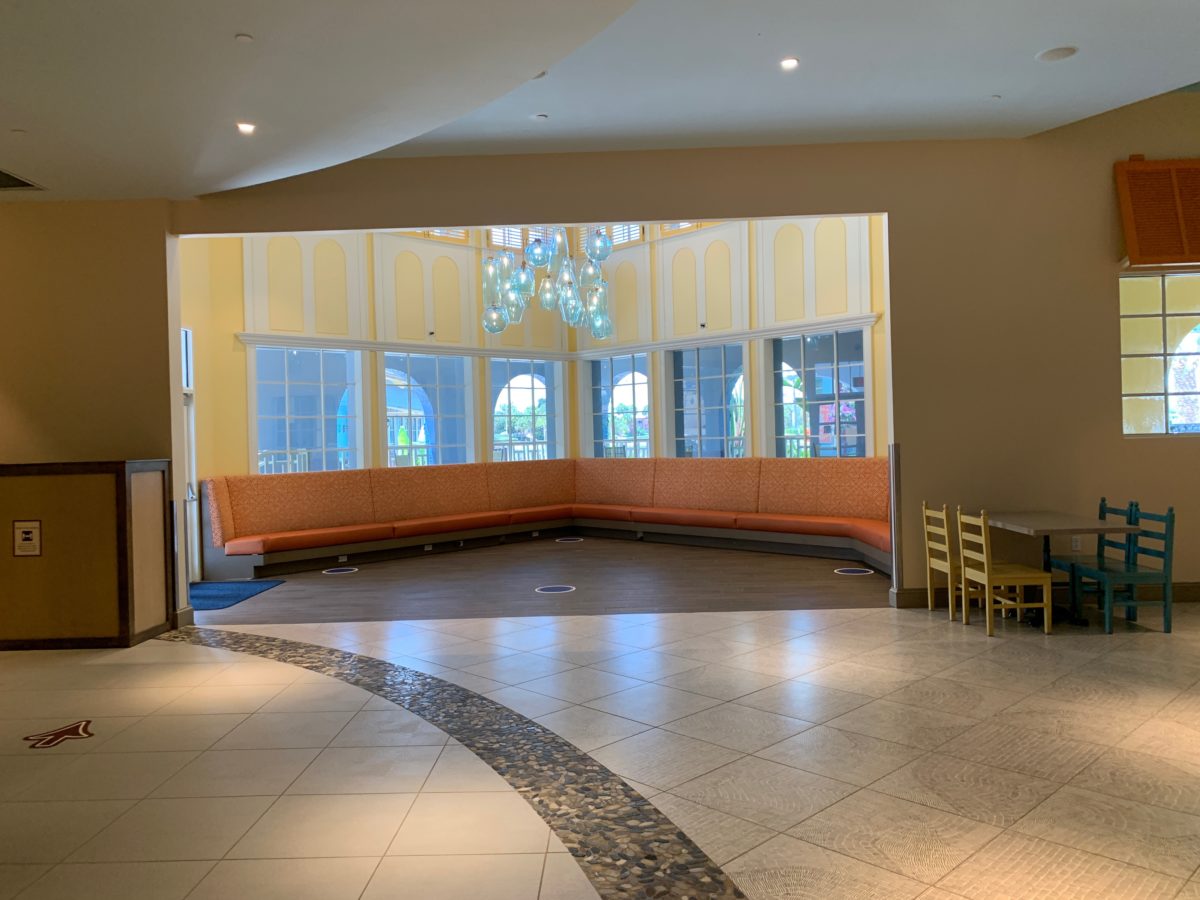 Social distancing markers in the waiting area ensure parties don't get too close.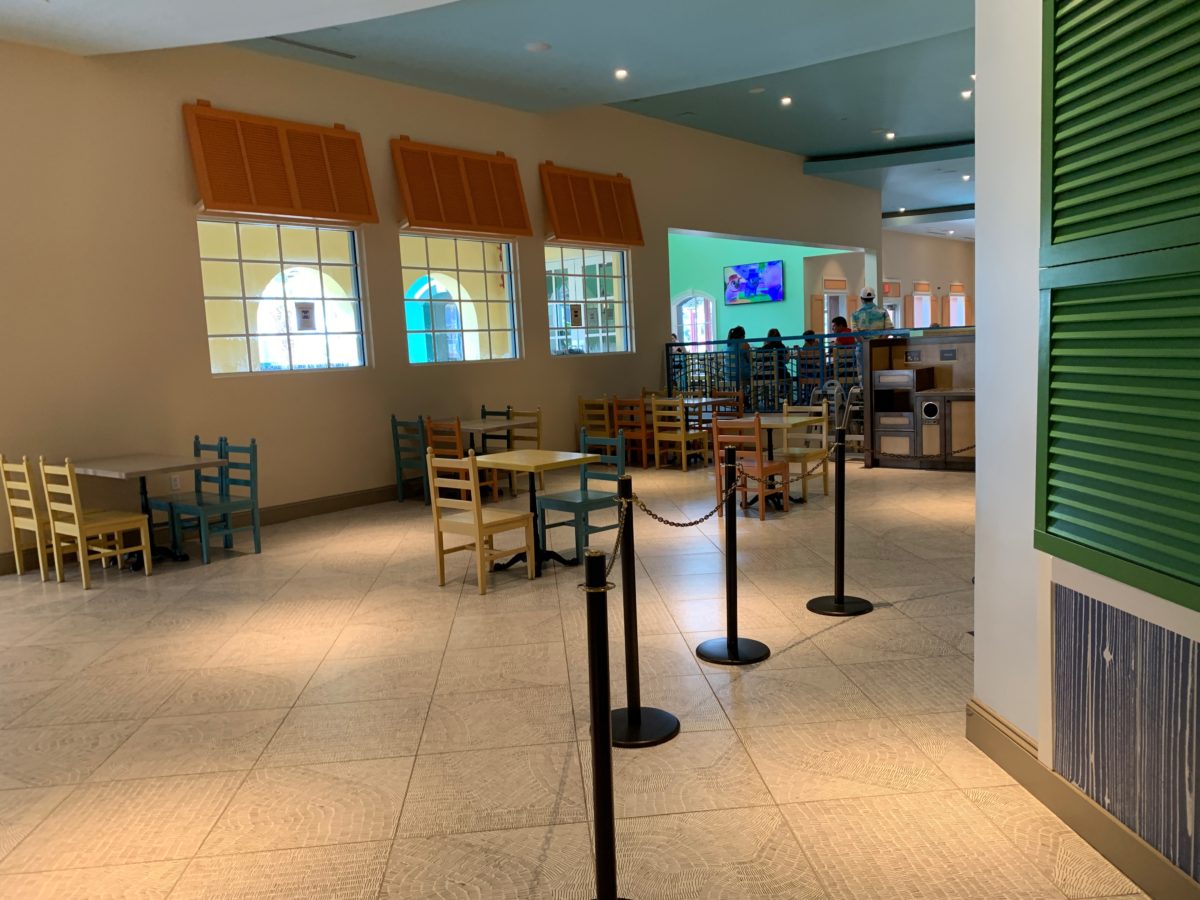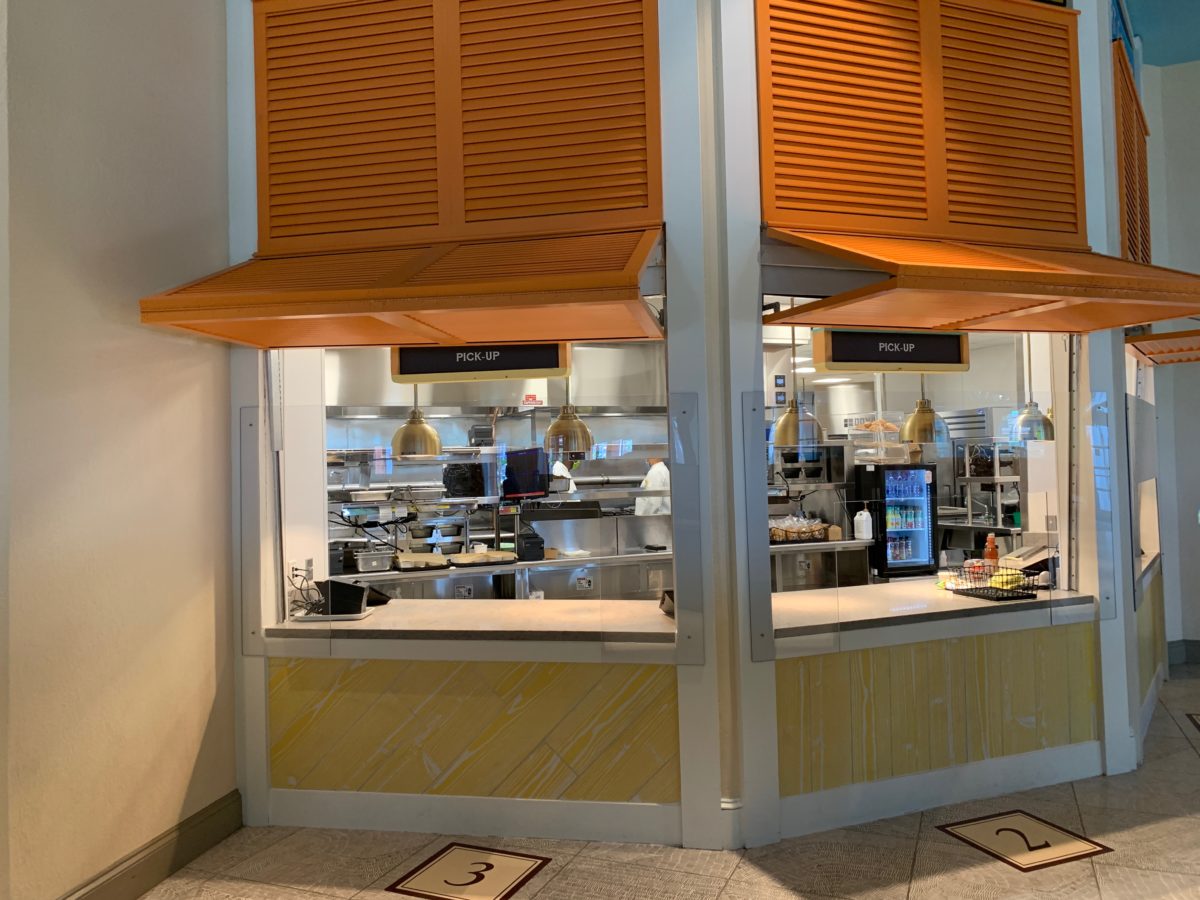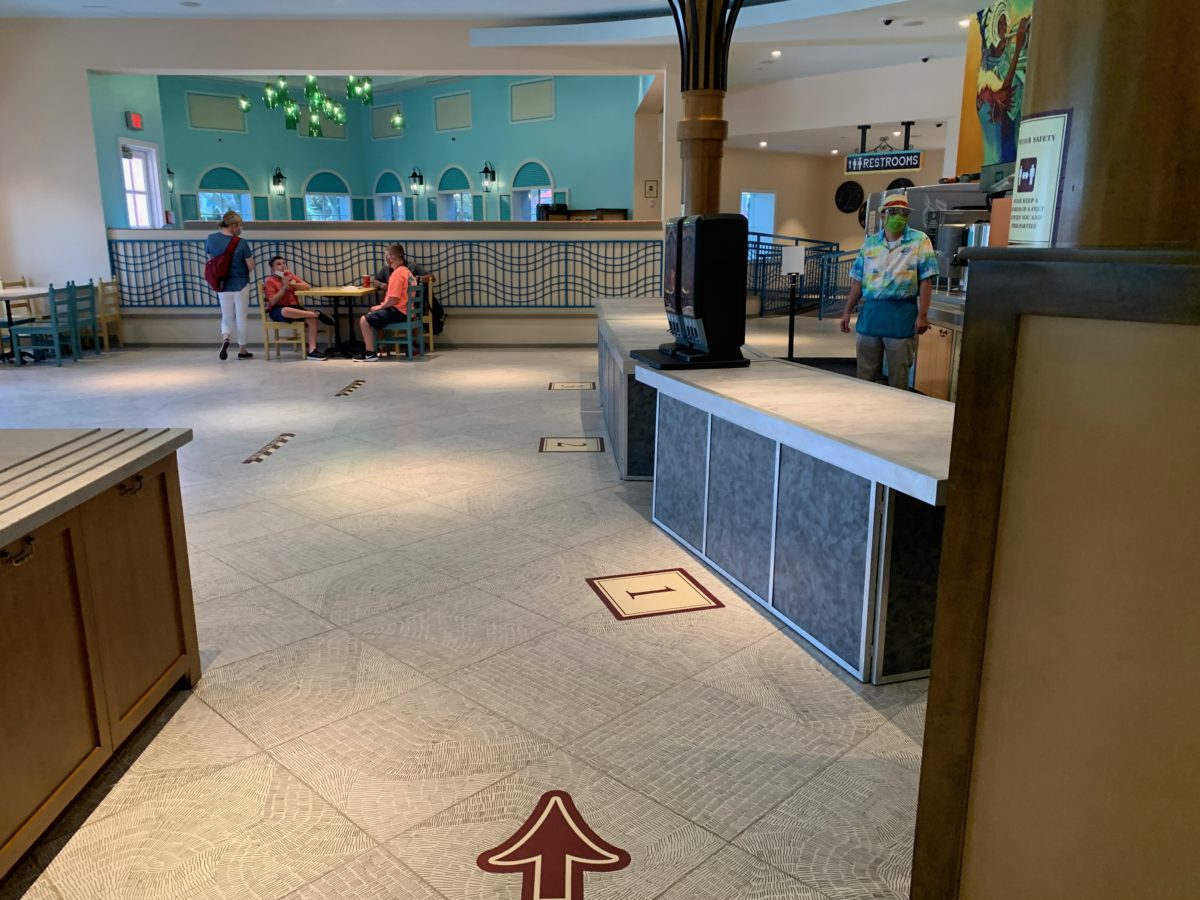 There were more social distancing markers throughout the market where guests would be waiting in line.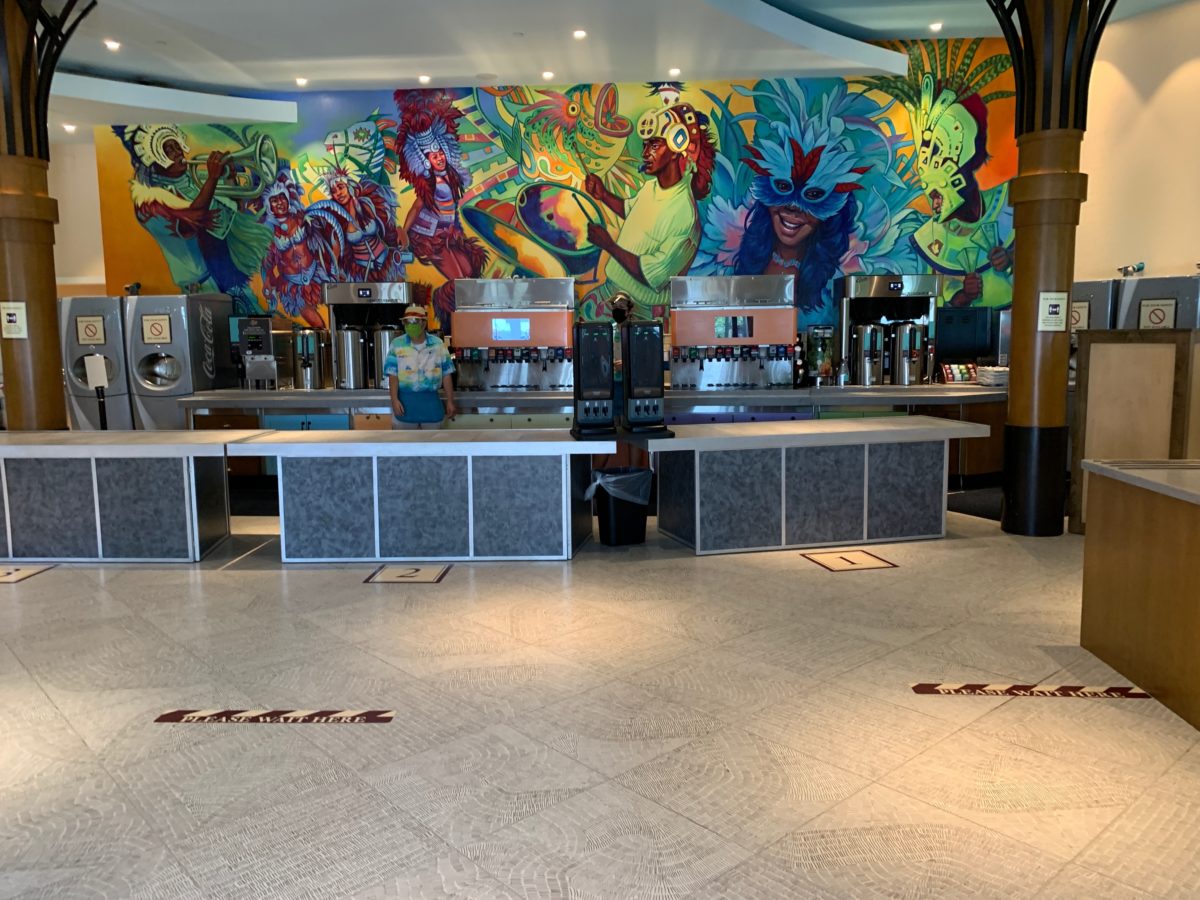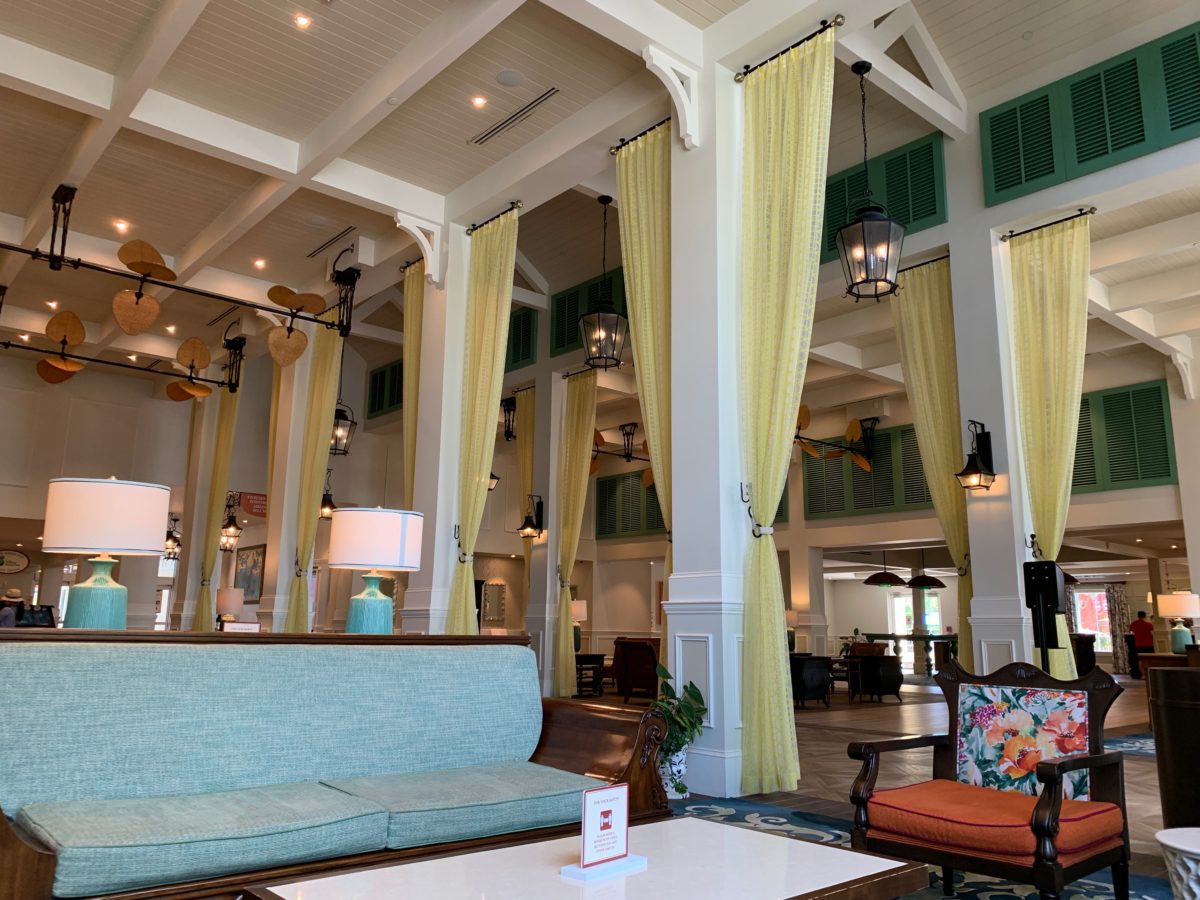 Have you stayed at a Walt Disney World hotel since they have reopened? What did you think of their social distancing and disinfection measures? Let us know in the comments.