Disney's Animal Kingdom has only been open a couple of weeks, and already there are new menu items to try. We previously reported on the reopening of Yak & Yeti Local Food Cafes. Today we returned to try out a new chicken sandwich!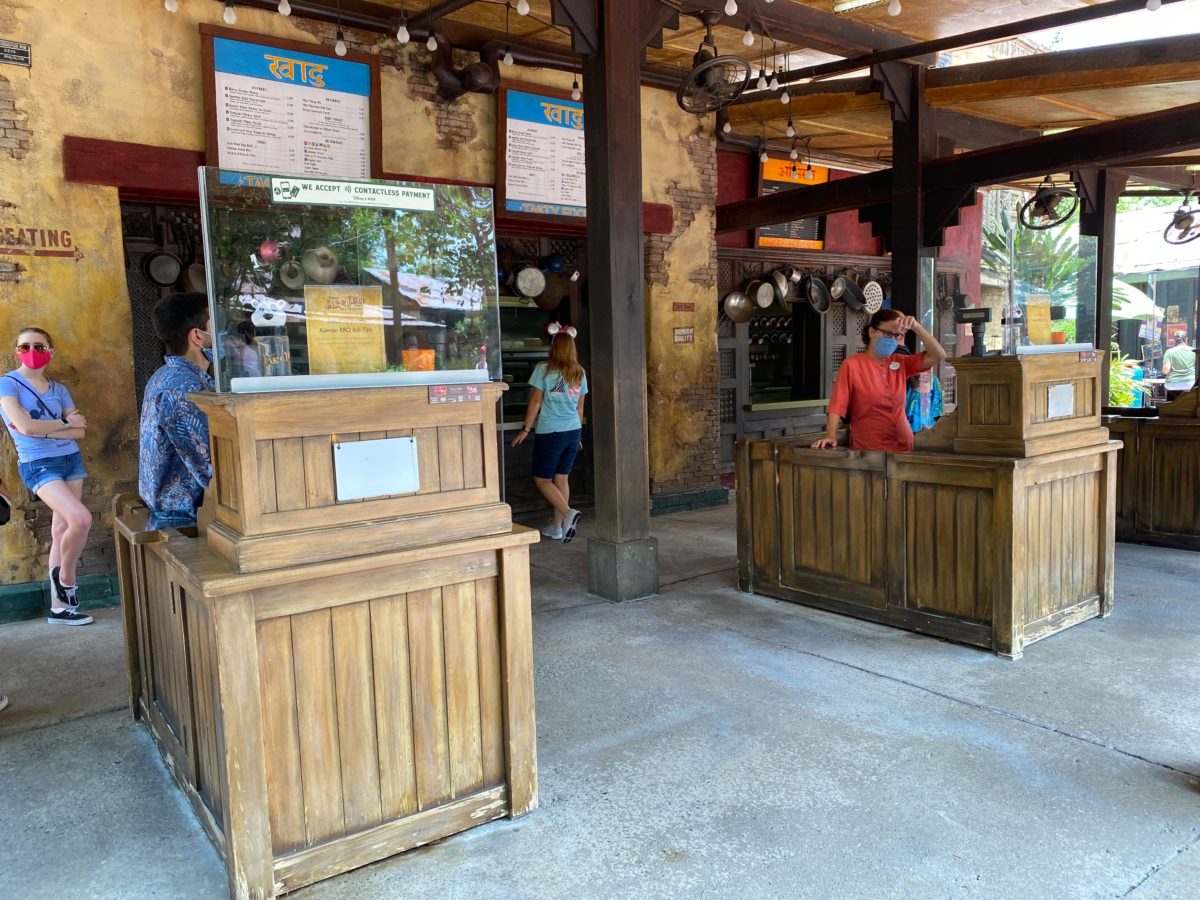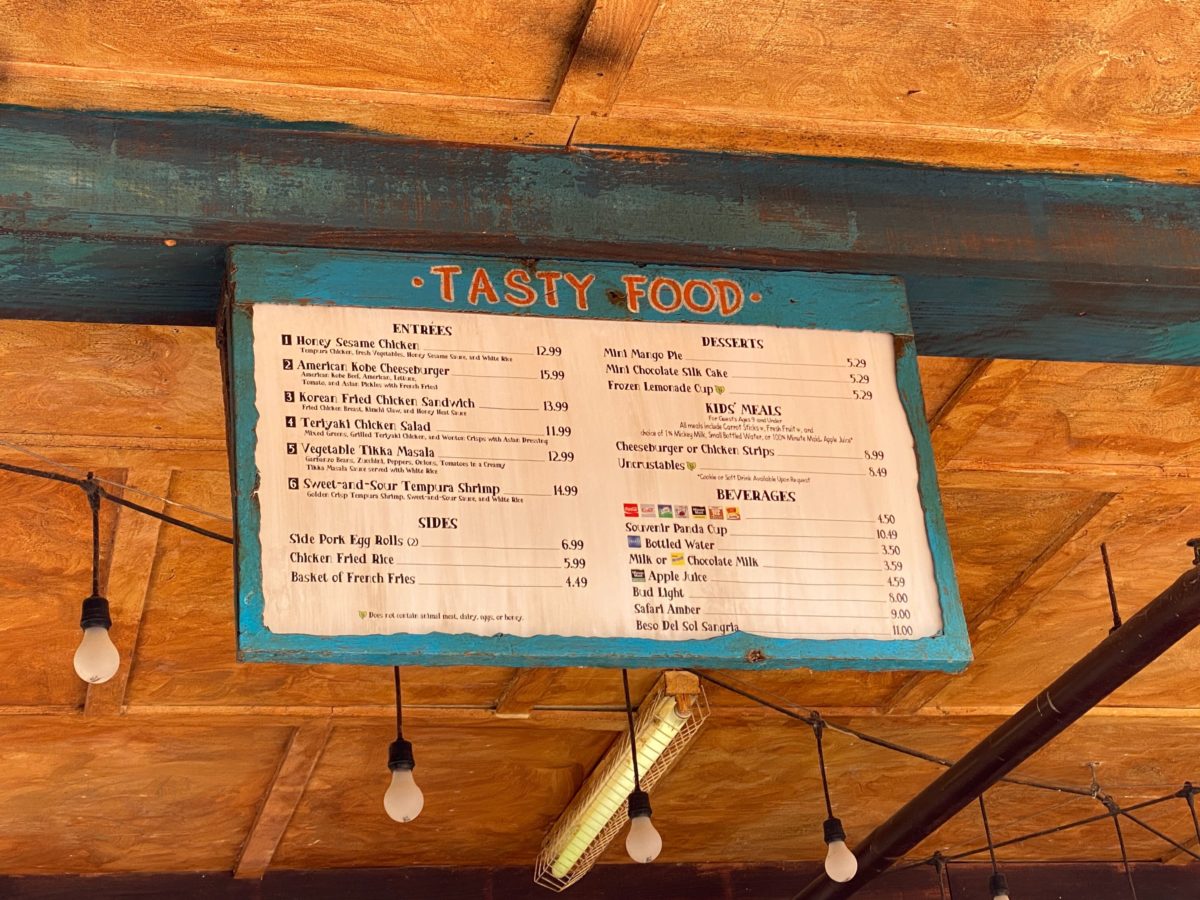 This new sandwich is number three on the menu, otherwise known as the Korean Fried Chicken Sandwich.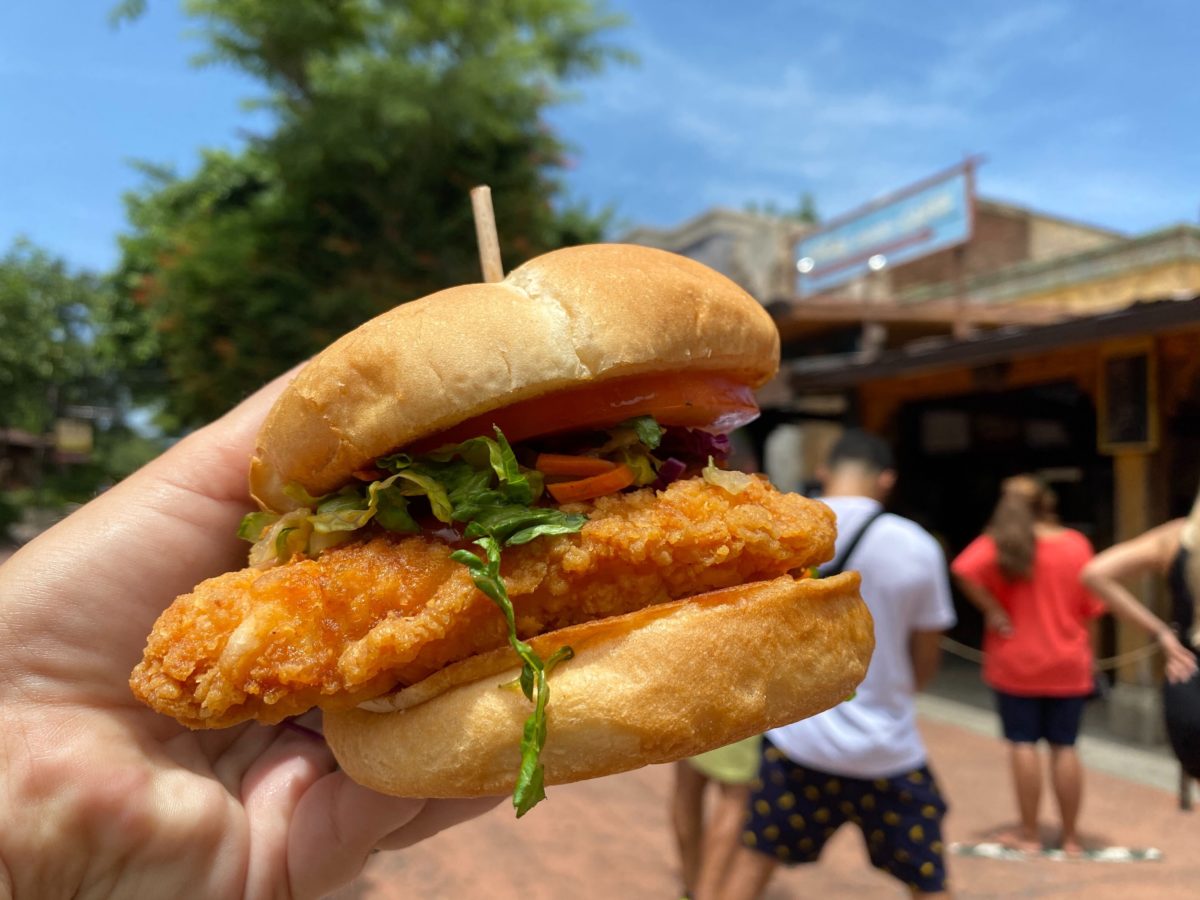 The sandwich was a good portion with a very large piece of chicken.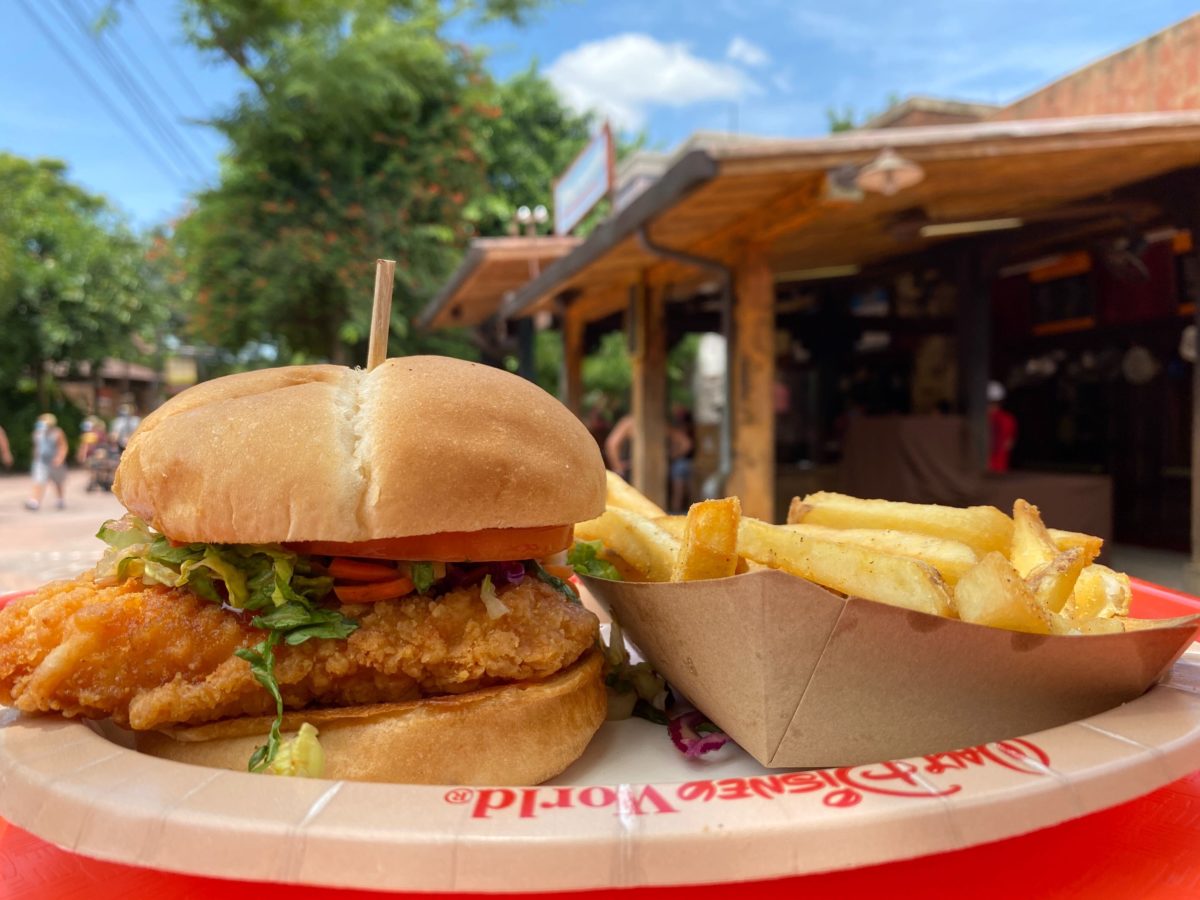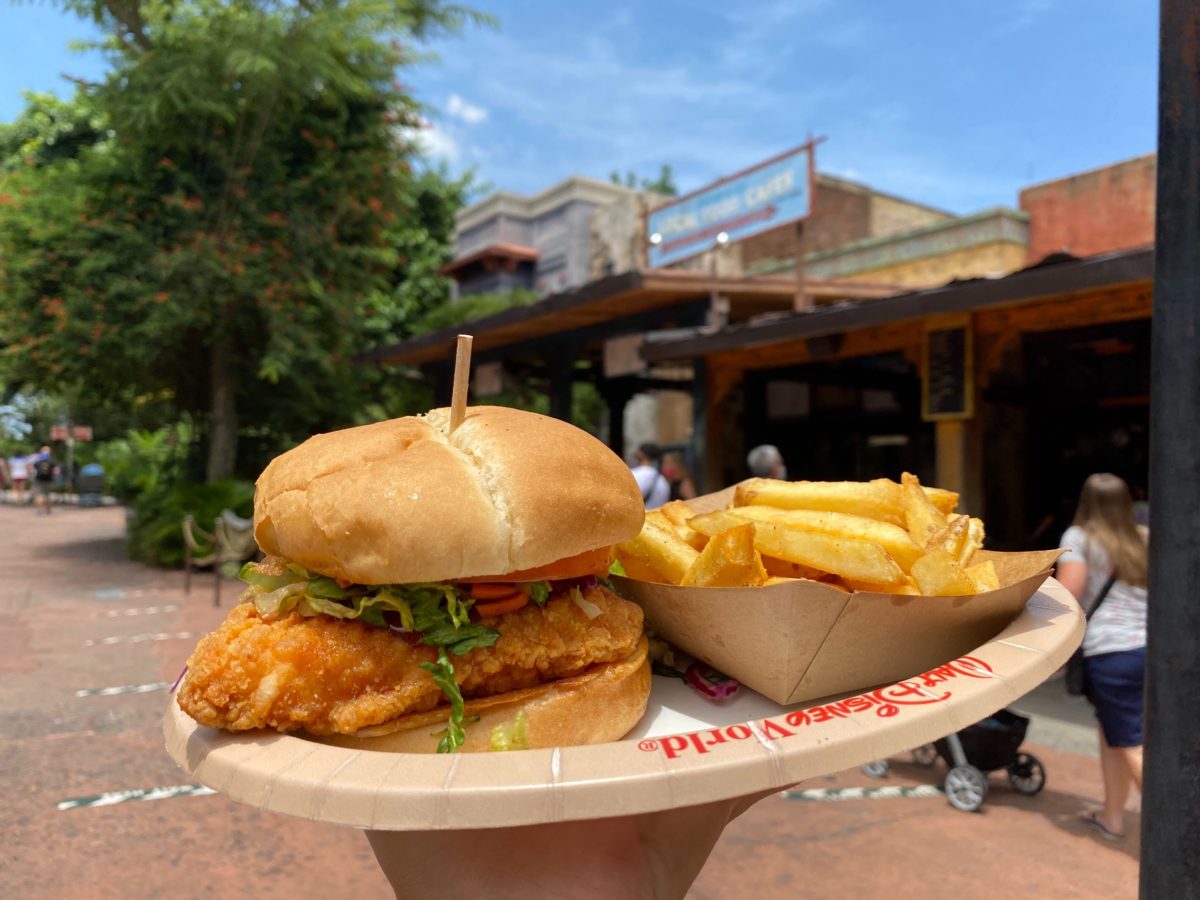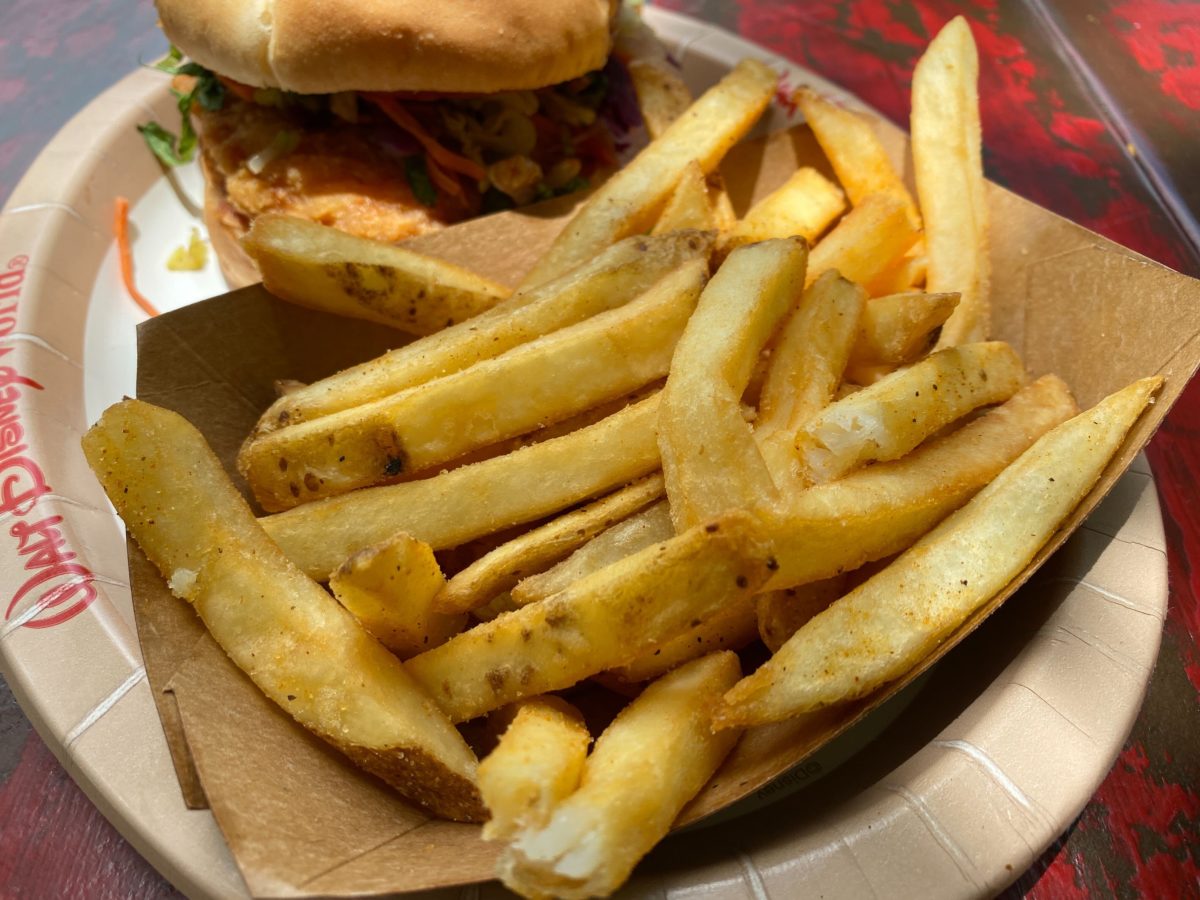 It came with fries on the side.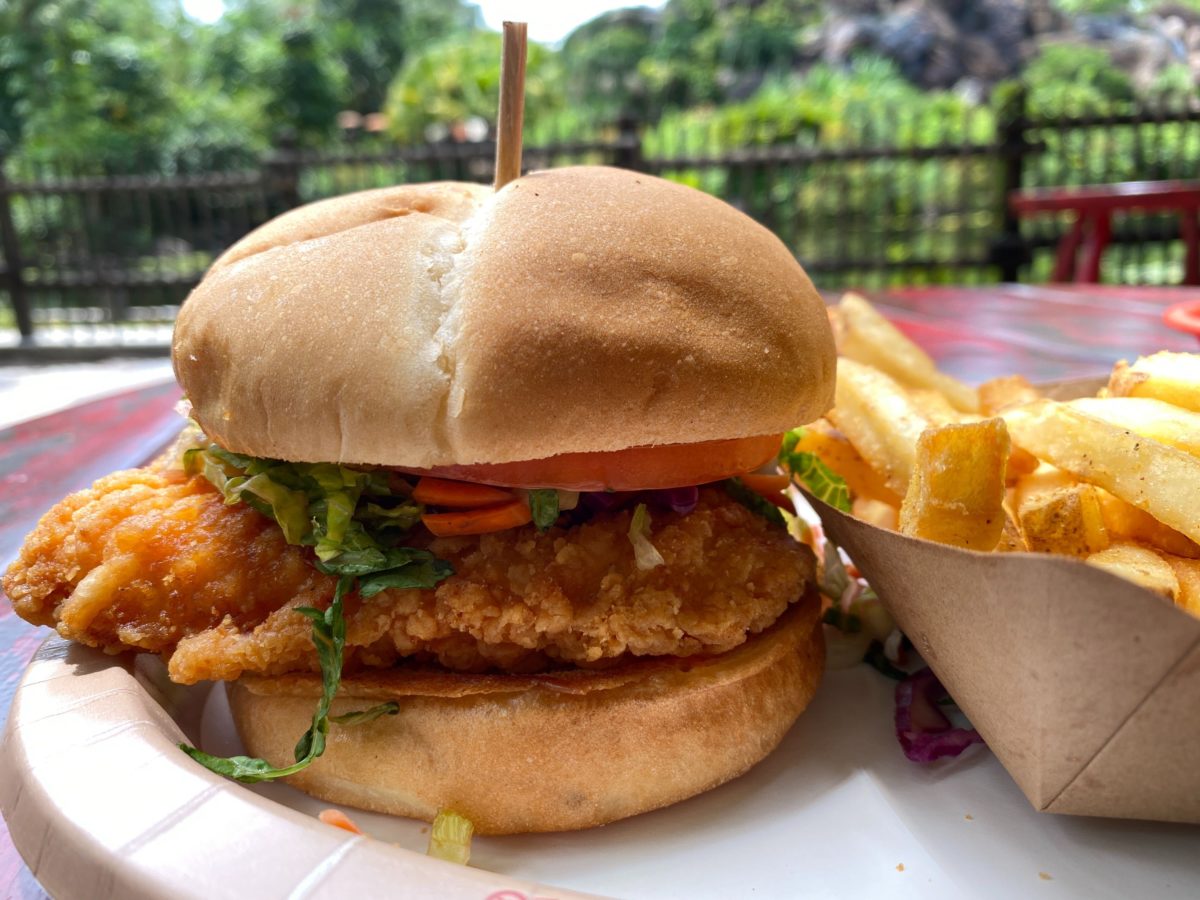 The bun was nice and fresh. It was soft bread with a good flavor and texture without being too doughy or overpowering.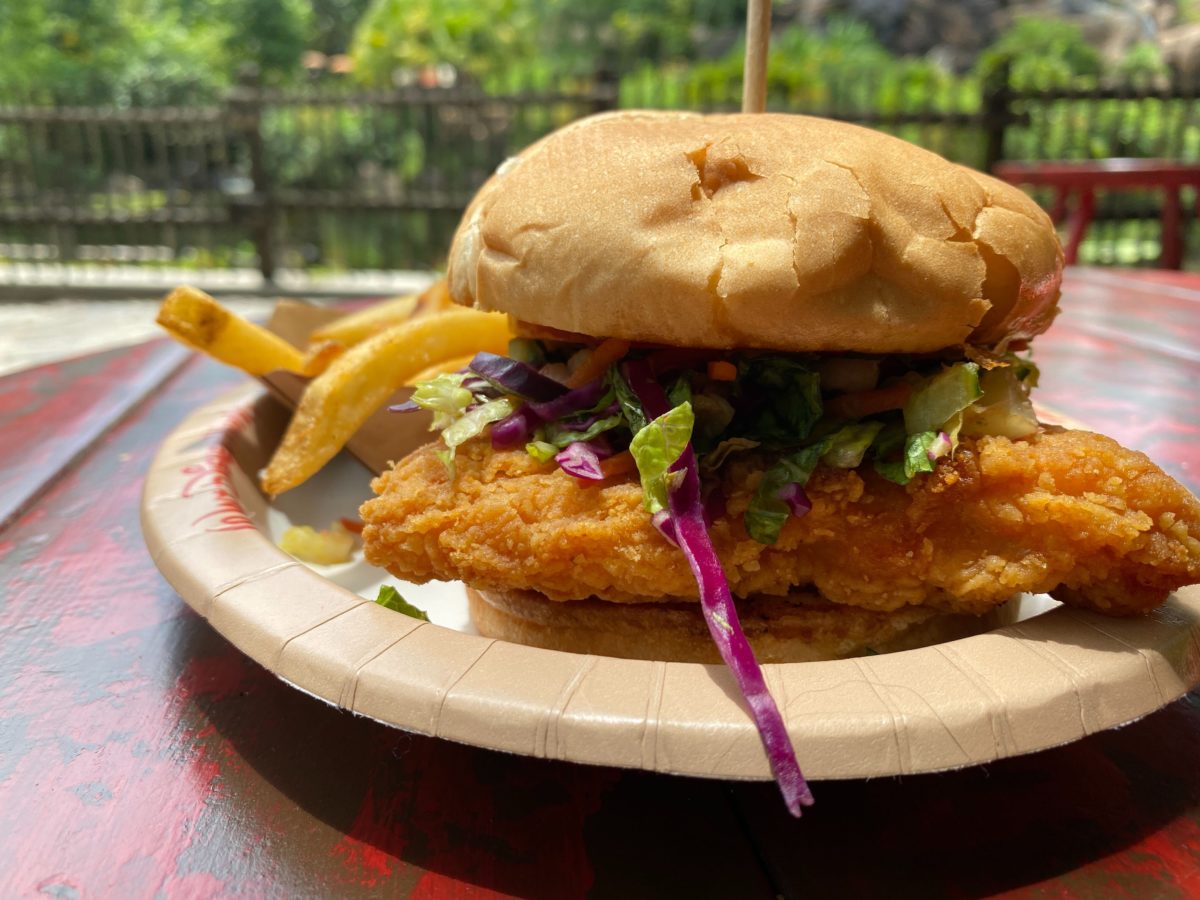 The chicken was cooked well and not dry. The breading was perfectly crunchy and crispy.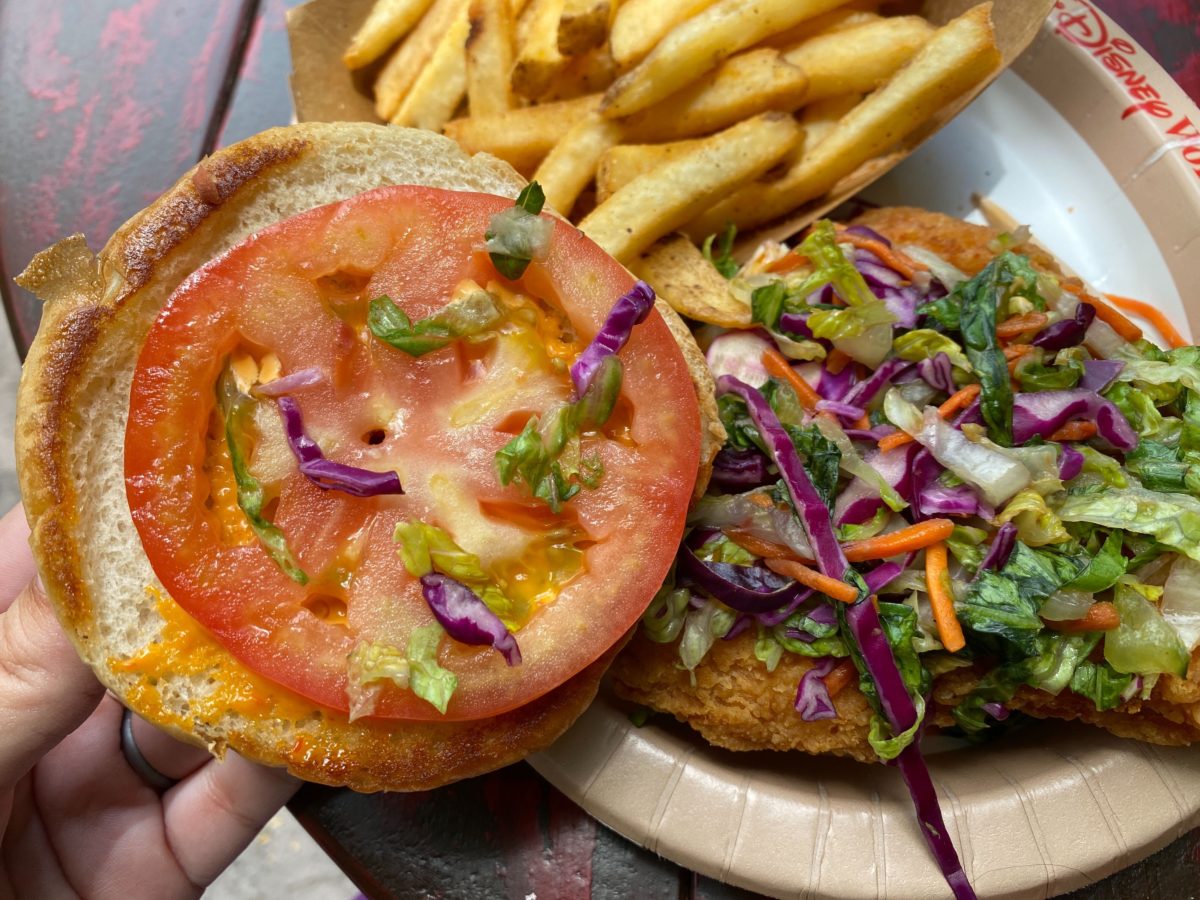 The slaw was fresh, flavorful, cold, and crunchy. The tomato slice wasn't very exciting, just a basic sandwich tomato. It didn't add any flavor.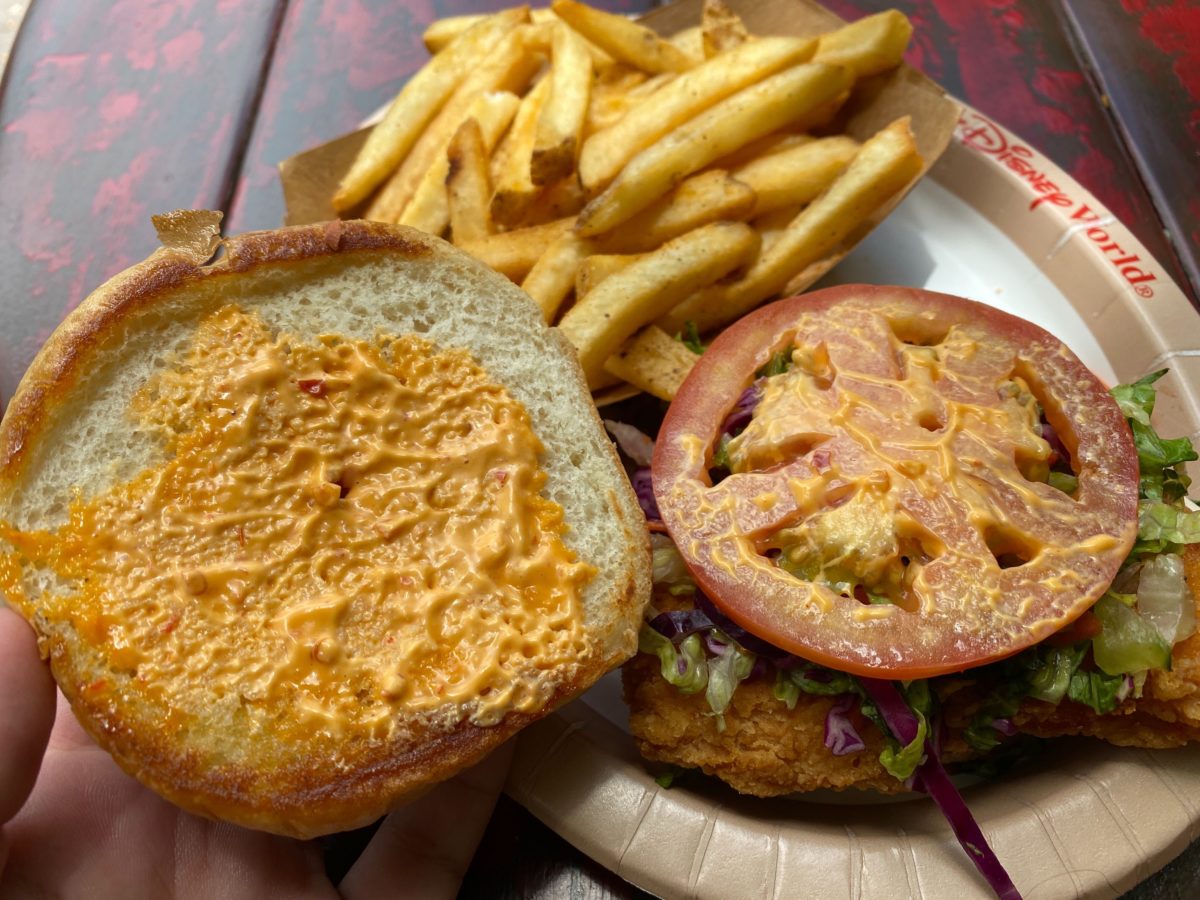 The Korean sauce was tangy and sweet at the same time and had a lingering gentle heat. It was very flavorful without being overpowering. If the chicken had been coated in sauce, it would have been too much. It was a great condiment for this sandwich.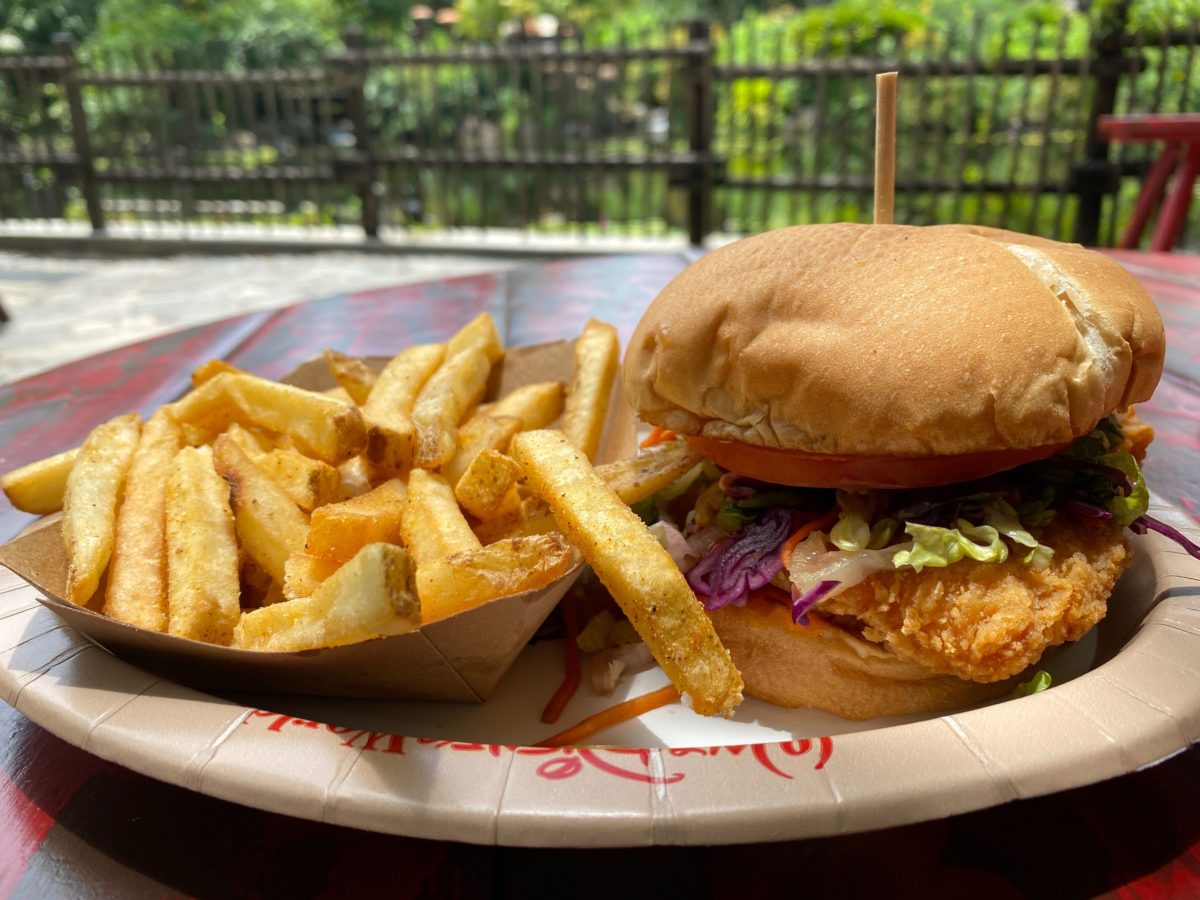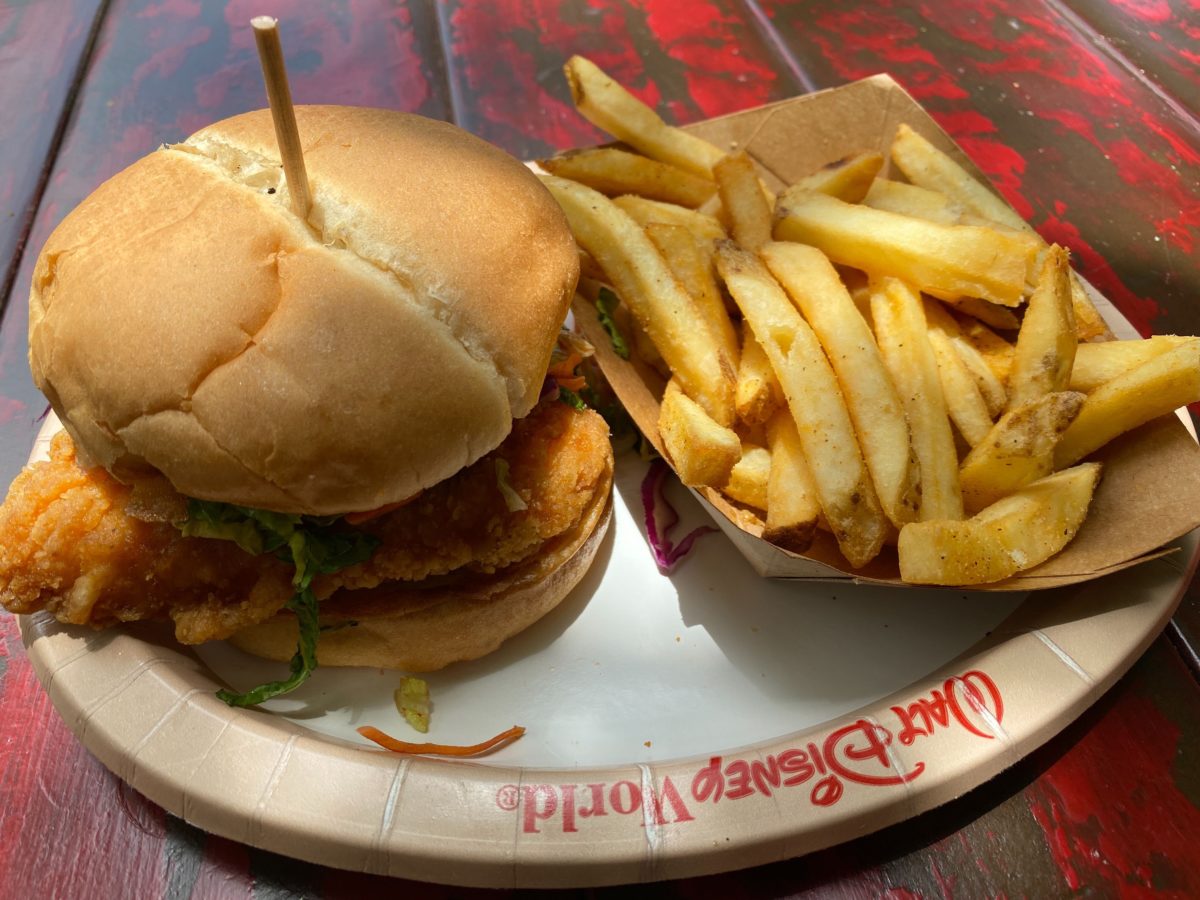 Overall, this was a great sandwich and with the fries, it was a filling meal costing us $13.99.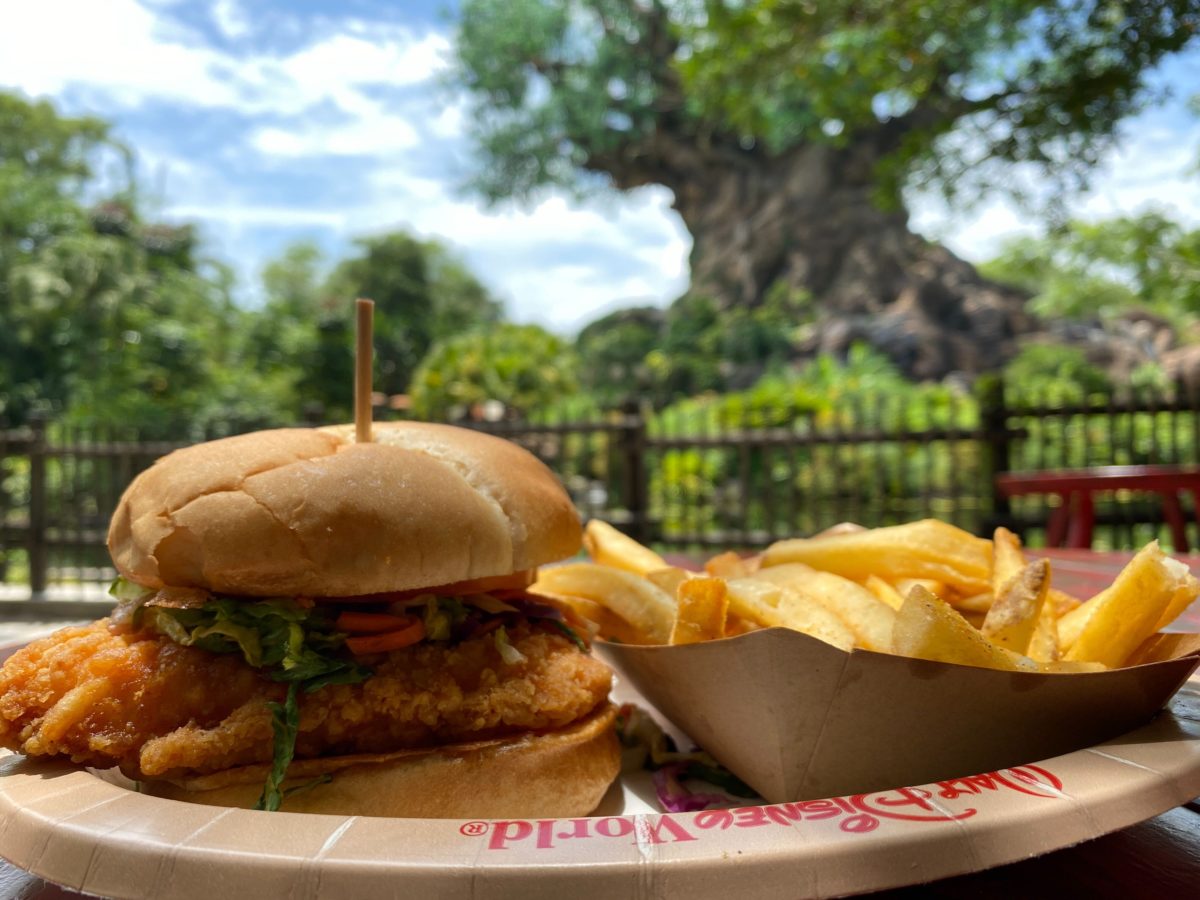 Plus, we got to eat it with a great view of the Tree of Life!