During the "A Special Look Inside Disney Parks" virtual event today, Disney Parks Chairman Josh D'Amaro showcased a "real" Star Wars lightsaber for future use at Disney Parks.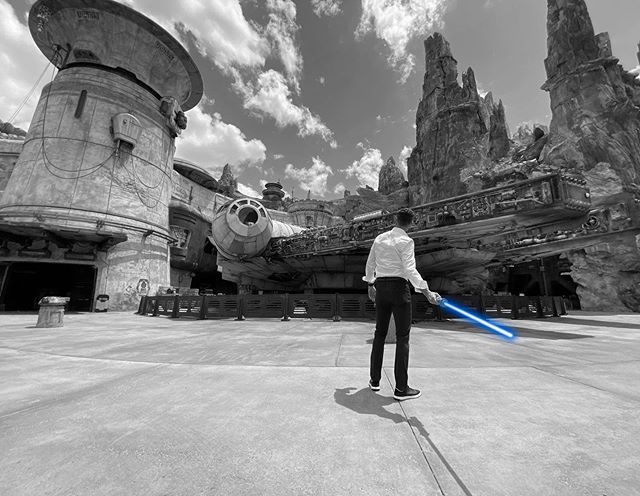 Josh D'Amaro closed out today's event by taking out a hilt and a blade came out of thin air, emulating a real lightsaber. He confirmed the authenticity himself by stating, "It's real."
It's very well possible that this "real" lightsaber technology will be used at Disney Parks in the future, with some people wondering if it will be utilized at the Star Wars: Galactic Starcruiser hotel that is coming to Walt Disney World as Disney promises guests a "fully-immersive, multi-day Star Wars adventure."
This lightsaber technology may be seen at both Walt Disney World and Disneyland Resorts. Keep reading WDWNT and DLNT as we bring you updates!