This post may contain affiliate links; please read the disclosure for more information.
Fairfax Fare in Sunset Boulevard, Disney's Hollywood Studios, Walt Disney World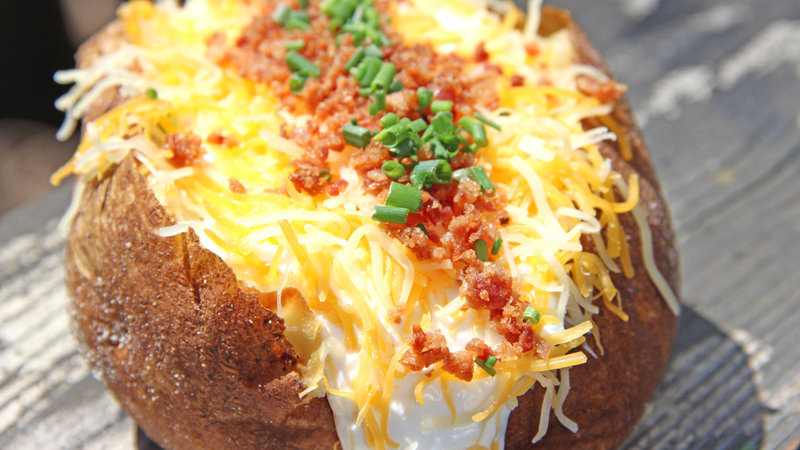 Details, tips, and information for Fairfax Fare
Today's Hours
11:30AM - 9:00PM
Take time out for a hearty half-chicken meal or savory slab of St. Louis ribs served with classic sides of baked beans and corn on the cob. Kids' meals are also available for Guests 9 and under – don't forget to save room for dessert!

Cuisine:
American

Details:
Disney Dining Plan Accepted
WDWNT Reviews
Coming soon!
Menu for Fairfax Fare
Menu
Experience: Quick Service Restaurant
Price level: $ ($14.99 and under per adult)
Average entrée price: $11.31
Flurry of Fun Exclusive
Hot Chocolate Flight – $12.00
Baileys and Hot Chocolate, Vanilla Vodka and Hot Chocolate and Cherry Bourbon and Hot Chocolate
Strawberry Mint – $4.99
Marinated Strawberries in Peppermint Crème
Desserts
Chocolate Mousse – $4.99
Toy Story Land Cupcake – $4.99
Celebrate the opening of Toy Story Land with this Chocolate Cupcake topped with Vanilla Buttercream
Entrées
Empanadas Platter – $12.99
Beef Empanadas served with Cilantro Rice, Black Beans, Fire-roasted Corn Medley and Sour Cream
Mojo Pulled Pork Sandwich – $11.79
Latin-inspired Pulled Pork topped with Peppers and Onions served with Fire-roasted Corn Medley and Sweet Plantains
Fajita Combo Platter – $13.49
Pulled Pork, Grilled Chicken and Flour Tortillas served with Black Beans, Cilantro Rice, Peppers, Onions, Sour Cream and Fire-roasted Corn Medley
7-Layer Rice Bowl with Pulled Pork – $11.29
Pulled Pork served over Cilantro Rice, Black Beans, Fire-roasted Corn Medley, Pico de Gallo and Sour Cream topped with Cheddar served with warm Tortillas
7-Layer Rice Bowl with Grilled Chicken – $11.29
Grilled Chicken served over Cilantro Rice, Black Beans, Fire-roasted Corn Medley, Pico de Gallo and Sour Cream topped with Cheddar served with warm Tortillas
7-Layer Rice Bowl with Vegan Chili – $11.29
Vegan Chili served over Cilantro Rice, Black Beans, Fire-roasted Corn Medley, Pico de Gallo and Sour Cream topped with Cheddar served with warm Tortillas
Fairfax Salad – $9.99
Pulled Pork, Wedge Salad, Bacon, Fire-roasted Corn Medley, Crispy Tortilla Strips and Cheddar served with a Jalapeño Ranch Dressing
Chili-Cheese All-Beef Foot Long Hot Dog – $12.99
topped with Chili and Cheese Sauce and served with Chips
Foot Long All-Beef Hot Dog – $9.99
served with Chips
Veggie Salad – $7.99
Wedge Salad with Fire-roasted Corn Medley, Crispy Tortilla Strips and Cheddar Cheese served with a Jalapeño Ranch Dressing
Kids' Disney Check Meals
Uncrustables – $6.29
includes Dannon Danimals Smoothie, Seasonal Fruit and choice of small Lowfat Milk or small Dasani Water. Meets Disney Nutrition Guidlines for complete Meals without substitutions
Turkey Sandwich – $6.99
includes Dannon Danimals Smoothie, Seasonal Fruit and choice of small Lowfat Milk or small Dasani Water. Meets Disney Nutrition Guidlines for complete Meals without substitutions
Beverages
Assorted Fountain Beverages – Regular – $3.99
Assorted Coca-Cola Offerings
Assorted Fountain Beverages – Large – $4.49
Assorted Coca-Cola Offerings
smartwater – $5.50
Dasani Bottled Water – $3.50
Milk – $3.79
Nestlé Nesquik Chocolate Milk – $3.79
Regular Coffee – $3.29
Decaf Coffee – $3.29
Hot Tea – $3.29
Nestlé Hot Cocoa – $3.29
Alcoholic Beverages
Red Stag Black Cherry Bourbon Lemonade – $10.25
odwalla All-Natural Lemonade mixed with Jim Beam Red Stag Black Cherry Bourbon
Bacardi and Coke – $10.25
classically crafted Rum and Coke featuring Bacardi Superior Rum
Jack Daniel's and Coke – $10.25
classically crafted Whiskey and Coke featuring Jack Daniel's
Captain Morgan Fruit Punch Cocktail – $9.50
Smirnoff Raspberry Vodka Lemonade – $8.75
Sierra Nevada Pale Ale – $9.75
Yuengling – $8.50
Bud Light – $7.75
Related