Intermission Food Court in Disney's All-Star Music Resort, Disney's All-Star Music Resort, Walt Disney World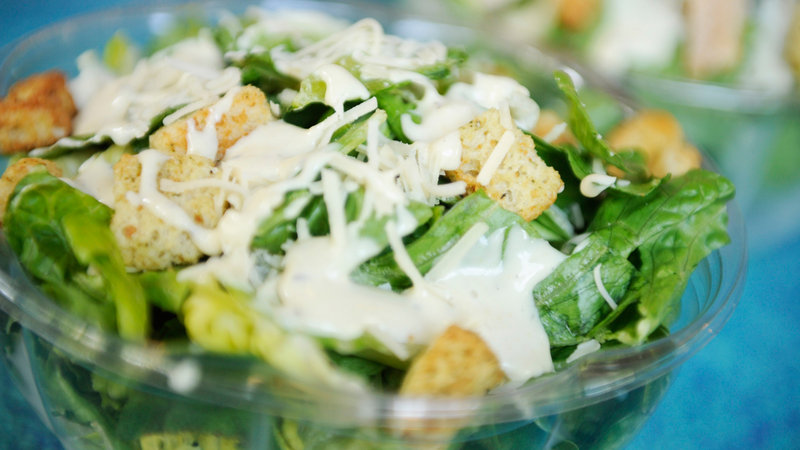 Details, tips, and information for Intermission Food Court
Today's Hours
EMPTY api-answer: No JSON received - is the API down? Check the URL you use in the shortcode!
Choose from all of our greatest hits: grab 'n' go items, burgers, pizza, pasta, hot or cold sandwiches, quesadillas, nachos and delectable desserts. Hot breakfast items are served until 11:00 AM.

Cuisine:
American

Details:
Disney Dining Plan Accepted
WDWNT Reviews
Coming soon!
Menus for Intermission Food Court
[mks_tabs nav='horizontal']
[mks_tab_item title='Breakfast']
Experience: Quick Service Restaurant
Price level: $ ($14.99 and under per adult)
Average entrée price: $10.20
Entrées – Specialty Shop (Available 7-11:30am)
Western Omelet – $9.99
Peppers, Onions, Cheese and Ham served with Breakfast Potatoes
Ham & Cheese Omelet – $9.99
Ham and Cheese Omelet served with Breakfast Potatoes
Vegetable Omelet – $9.99
Pepper, Onion, Tomato and Cheese Omelet served with Breakfast Potatoes
Cheese Omelet – $9.99
Cheese Omelet served with Breakfast Potatoes
Egg White Omelet – $9.99
Spinach, Mushroom, Tomato and Cheese Egg White Omelet served with Breakfast Potatoes
Breakfast Burger – $12.99
Angus Burger, American Cheese, Bacon and Egg on a Plain Bagel with Tater Tots
Sides – Specialty Shop (Available 7-11:30am)
Oatmeal – $3.49
Potato Barrels – $2.99
Breakfast Potatoes – $2.99
Kid's Disney Check Meal – Specialty Shop (Available 7-11:30am)
Kellogg's Frosted Flakes – $4.69
served with Apple Slices and Peanut Butter and includes choice of small Lowfat Milk or small Dasani Water. Meets Disney Nutrition Guidelines for Complete Meals without substitutions
Entrées – Grill Shop (Available 7-11:00am)
Bounty Platter – $11.29
Scrambled Eggs, Breakfast Potatoes, Bacon, Sausage and a Mickey-shaped Waffle
Mickey-Shaped Waffle – $9.49
served with Bacon, Sausage and Strawberry Topping
Chocolate-Chip Pancakes – $9.49
served with Bacon and Sausage
Breakfast Flatbread – $9.49
Scrambled Eggs, Sausage Gravy, Bacon and Melted Cheese
French Toast Bread Pudding – $9.49
served with Sausage and Bacon
Kids' Meals – Grill Shop (Available 7-11:00am)
Pancakes – $6.49
with Bacon and Fruit and includes choice of small Lowfat Milk or small Dasani Water
Mickey-Shaped Waffles – $6.49
with Bacon and Fruit and includes choice of small Lowfat Milk or small Dasani Water
Breakfast Platter – $6.49
includes choice of small Lowfat Milk or small Dasani Water
French Toast Bread Pudding – $6.49
includes choice of small Lowfat Milk or small Dasani Water
Dessert – Bakery Shop (Available Beginning at 6:30am)
Bagel with Cream Cheese – $3.49
Chocolate Croissant – $3.99
Honey Bun – $4.99
Banana Bread – $3.99
Coffee Crumb Cake – $3.99
Assorted Muffins – $3.49
Assorted Danish – $3.99
Croissant – $2.99
Donuts – $3.69
Desserts – Ice Cream Shop
Bloody Mary with Svedka Vodka – $10.50
Mimosa with Michelle Sparkling Brut – $11.25
Smoothie – $4.79
Strawberry and Banana, Mango, or Wildberry
Smoothie with Protein Powder – $5.99
Strawberry and Banana, Mango, or Wildberry
Espresso – $3.49
Americano – $3.29
Latte – $3.99
Cappuccino – $3.99
Cold Brew Coffee – $3.79
[/mks_tab_item]
[mks_tab_item title='Lunch']
Experience: Quick Service Restaurant
Price level: $ ($14.99 and under per adult)
Average entrée price: $11.72
Entrées – Specialty Shop (Available 12:30pm – 4:30pm)
Create Your Own Southwest Bowl – $12.99
Your choice of various Bases, Proteins, Vegetables, Sauces and Toppings
Entrées – Grill and Pizza Shop
American Classic Burger – $13.99
Angus Burger, Bacon, and American Cheese and served with French Fries
Chicken Avocado Sandwich – $11.99
Grilled Chicken Breast served on a Ciabatta Roll with Tomato, Avocado, Spring Mix, Roasted Red Pepper, Mayo and Fries
Chicken Breast Nuggets – 8 pieces – $10.99
served French Fries
Plant-based Burger – $10.99
Plant-based Burger, Ciabatta Roll, Roasted Garlic Vegan Mayonnaise, Daiya Cheddar Style Slices, Lettuce, Tomato and Onion
Monster Slice of Pepperoni Pizza – $10.99
served with a Side Salad
Monster Slice of Cheese Pizza – $10.49
served with a Side Salad
Sausage and Peppers Sub – $10.99
Pork Sausage, Peppers and Onions on a Hoagie roll with House Made Chips
Pasta with Meatball – $11.99
Pork and Beef Meatball served with a Breadstick and Side Salad
Foot Long All-Beef Chili-Cheese Hot Dog – $13.49
All-Beef Hot Dog toped with Chili and Cheese and served with Fries
Foot Long All-Beef Hot Dog – $10.49
All-Beef Hot Dog served with Fries
Cheesesteak Sandwich – $12.99
shaved Beef served on a Hoagie Roll with Grilled slivered White Onions, American Cheese and served with Fries
Whiskey BBQ Pork Sandwich – $9.99
shaved Pork Loin served on a Hoagie Roll with Whiskey-infused BBQ Sauce and House-made Chips
Sides – Specialty Shop
Chicken Vegetable Soup – $3.69
Soup of the Day – Range Min – $3.69 / Range Max – $4.39
Kid's Disney Check Meal – Grill and Pizza Shop
Ratatouille – $6.49
served with Apple Slices, Dannon Danimals Smoothie and Lowfat Milk
Turkey Ziti – $6.99
served with Apple Slices, Dannon Danimals Smoothie and Lowfat Milk
Kids' Meals – Grill and Pizza Shop
Cheeseburger – $7.49
includes choice of small Lowfat Milk or small Dasani Water with Grapes and Apple Slices
All-Beef Hot Dog – $6.99
includes choice of small Lowfat Milk or small Dasani Water with Grapes and Apple Slices
Pepperoni Pizza – $6.99
choice of small Lowfat Milk or small Dasani Water with Grapes and Apple Slices
Cheese Pizza – $6.69
choice of small Lowfat Milk or small Dasani Water with Grapes and Apple Slices
Chicken Nuggets – $7.19
includes choice of small Lowfat Milk or small Dasani Water with Grapes and Apple Slices
Additional Offerings – Grill and Pizza Shop
Large Pepperoni Pizza – $18.49
with choice of Caesar Salad or Breadsticks
Large Cheese Pizza – $16.99
with choice of Caesar Salad or Breadsticks
Large Mighty Meaty Pizza – $20.99
Pepperoni, Ham, Pork Sausage and Ground Beef with choice of Caesar Salad or Breadsticks
Large Simply Supreme Pizza – $20.99
Pepperoni, Onions, Tomatoes, Green Pepper and Mushrooms with choice of Caesar Salad or Breadsticks
Large Very Veggie Pizza – $20.99
Green Peppers, Onions, Tomato and Mushroom with choice of Caesar Salad or Breadsticks
Fries – $4.49
Six Breadsticks – $5.99
with Marinara Sauce
Desserts – Ice Cream Shop
Ice Cream Sundae – $5.59
Ice Cream Cookie Sandwich – $5.29
Double Scoop Waffle Cone – $5.19
Single Scoop Waffle Cone – $4.19
Milkshake – $4.79
choice of Ice Cream blended with Milk until creamy
Peanut Butter and Jelly Milkshake – $7.99
Peanut Butter Cup Ice Cream, Milk, Peanut Butter and Jelly blended until creamy
Chocolate Cake Shake – $7.99
Chocolate Cake, Chocolate Ice Cream and Milk blended until creamy
Jam Session – $13.25
Strawberry Milkshake with Frangelico topped with Whipped Cream and Sprinkles
Backstage Pass – $13.25
Chocolate Milkshake with Knob Creek Bourbon topped with Candied Bacon
Rockin' Lemonade – $12.50
Ciroc Vodka, Blue Curacao and Lemonade
Royal Island Punch – $12.50
Crown Royal Whisky and Fruit Punch
Bloody Mary with Svedka Vodka – $10.50
Mimosa with Michelle Sparkling Brut – $11.25
Dessert – Bakery Shop
Banana Bread – $3.99
Coffee Crumb Cake – $3.99
Brownie – $3.39
Freshly Baked Cookie – $2.99
Assorted Muffins – $3.49
Crispy Treat – $4.49
Spiced Cherry-Blueberry Pecan Tart – $4.79
[/mks_tab_item]
[mks_tab_item title='Dinner']
Experience: Quick Service Restaurant
Price level: $ ($14.99 and under per adult)
Average entrée price: $11.68
Entrées – Specialty Shop (Available until 11pm)
Seared Chicken – $12.99
served with Garlic Mashed Potatoes, Sautéed Haricot Vert, Parmesan Crisp and a Chicken Jus
Fresh Berry and Walnut Salad – $10.49
served with Grilled Chicken Breast and a Strawberry Vinaigrette
Seared Mahi – $13.99
served with Edamame Succotash, Summer Squash Noodles and Buerre Blanc Sauce
Plant-Based Polenta Cake – $9.99
served with Ratatouille Ragout, Grape Tomatoes and Grilled Asparagus
Ask About Our Daily Specials –
Entrées – Grill and Pizza Shop
American Classic Burger – $13.99
Angus Burger, Bacon, and American Cheese and served with French Fries
Chicken Avocado Sandwich – $11.99
Grilled Chicken Breast served on a Ciabatta Roll with Tomato, Avocado, Spring Mix, Roasted Red Pepper, Mayo and Fries
Chicken Breast Nuggets – 8 pieces – $10.99
served French Fries
Plant-based Burger – $10.99
Plant-based Burger, Ciabatta Roll, Roasted Garlic Vegan Mayonnaise, Daiya Cheddar Style Slices, Lettuce, Tomato and Onion
Monster Slice of Pepperoni Pizza – $10.99
served with a Side Salad
Monster Slice of Cheese Pizza – $10.49
served with a Side Salad
Sausage and Peppers Sub – $10.99
Pork Sausage, Peppers and Onions on a Hoagie roll with House Made Chips
Pasta with Meatball – $11.99
Pork and Beef Meatball served with a Breadstick and Side Salad
Foot Long All-Beef Chili-Cheese Hot Dog – $13.49
All-Beef Hot Dog toped with Chili and Cheese and served with Fries
Foot Long All-Beef Hot Dog – $10.49
All-Beef Hot Dog served with Fries
Cheesesteak Sandwich – $12.99
shaved Beef served on a Hoagie Roll with Grilled slivered White Onions, American Cheese and served with Fries
Whiskey BBQ Pork Sandwich – $9.99
shaved Pork Loin served on a Hoagie Roll with Whiskey-infused BBQ Sauce and House-made Chips
Kid's Disney Check Meal – Grill and Pizza Shop
Ratatouille – $6.49
served with Apple Slices, Dannon Danimals Smoothie and Lowfat Milk
Turkey Ziti – $6.99
served with Apple Slices, Dannon Danimals Smoothie and Lowfat Milk
Kid's Disney Check Meal – Specialty Shop
Salmon with Rice – $7.49
served with Dannon Danimals Smoothie and Lowfat Milk
Grilled Chicken – $7.19
served with Sweet Potato, Dannon Danimals Smoothie and Lowfat Milk
Kids' Meals – Specialty Shop (Available until 11pm)
Macaroni & Cheese – $6.69
includes choice of small Lowfat Milk or small Dasani Water with Grapes and Apple Slices
Turkey Sandwich – $6.99
choice of small Lowfat Milk or small Dasani Water with Grapes and Apple Slices. Meets Disney Nutrition Guidelines for Complete Meals without substitutions
Kids' Meals – Grill and Pizza Shop
Cheeseburger – $7.49
includes choice of small Lowfat Milk or small Dasani Water with Grapes and Apple Slices
All-Beef Hot Dog – $6.99
includes choice of small Lowfat Milk or small Dasani Water with Grapes and Apple Slices
Pepperoni Pizza – $6.99
choice of small Lowfat Milk or small Dasani Water with Grapes and Apple Slices
Cheese Pizza – $6.69
choice of small Lowfat Milk or small Dasani Water with Grapes and Apple Slices
Chicken Nuggets – $7.19
includes choice of small Lowfat Milk or small Dasani Water with Grapes and Apple Slices
Additional Offerings – Grill and Pizza Shop
Large Pepperoni Pizza – $18.49
with choice of Caesar Salad or Breadsticks
Large Cheese Pizza – $16.99
with choice of Caesar Salad or Breadsticks
Large Mighty Meaty Pizza – $20.99
Pepperoni, Ham, Pork Sausage and Ground Beef with choice of Caesar Salad or Breadsticks
Large Simply Supreme Pizza – $20.99
Pepperoni, Onions, Tomatoes, Green Pepper and Mushrooms with choice of Caesar Salad or Breadsticks
Large Very Veggie Pizza – $20.99
Green Peppers, Onions, Tomato and Mushroom with choice of Caesar Salad or Breadsticks
Fries – $4.49
Six Breadsticks – $5.99
with Marinara Sauce
Dessert – Bakery Shop
Banana Bread – $3.99
Coffee Crumb Cake – $3.99
Brownie – $3.39
Freshly Baked Cookie – $2.99
Assorted Muffins – $3.49
Crispy Treat – $4.49
Spiced Cherry-Blueberry Pecan Tart – $4.79
Desserts – Ice Cream Shop
Ice Cream Sundae – $5.59
Ice Cream Cookie Sandwich – $5.29
Double Scoop Waffle Cone – $5.19
Single Scoop Waffle Cone – $4.19
Milkshake – $4.79
choice of Ice Cream blended with Milk until creamy
Peanut Butter and Jelly Milkshake – $7.99
Peanut Butter Cup Ice Cream, Milk, Peanut Butter and Jelly blended until creamy
Chocolate Cake Shake – $7.99
Chocolate Cake, Chocolate Ice Cream and Milk blended until creamy
Jam Session – $13.25
Strawberry Milkshake with Frangelico topped with Whipped Cream and Sprinkles
Backstage Pass – $13.25
Chocolate Milkshake with Knob Creek Bourbon topped with Candied Bacon
Rockin' Lemonade – $12.50
Ciroc Vodka, Blue Curacao and Lemonade
Royal Island Punch – $12.50
Crown Royal Whisky and Fruit Punch
Bloody Mary with Svedka Vodka – $10.50
Mimosa with Michelle Sparkling Brut – $11.25
[/mks_tab_item]
[/mks_tabs]
Related