Good morning and Happy New Year from The Magic Kingdom! It's a nice bright sunny day and we can't wait to see what all is new in the most magical place on earth today.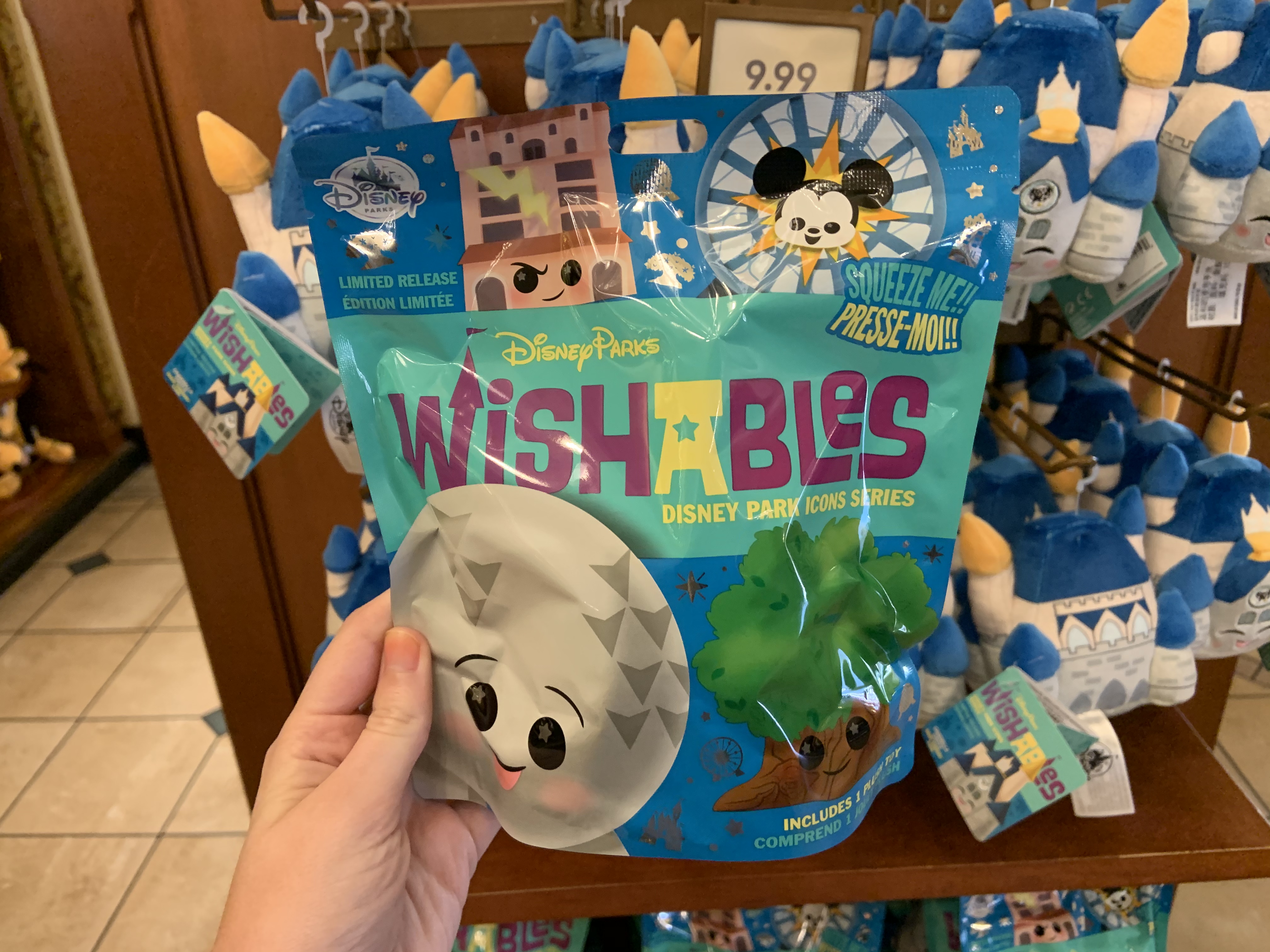 The first thing we spotted today is this new Wishables collection! This series features park icons and they are just so dang adorable. Read more about them here.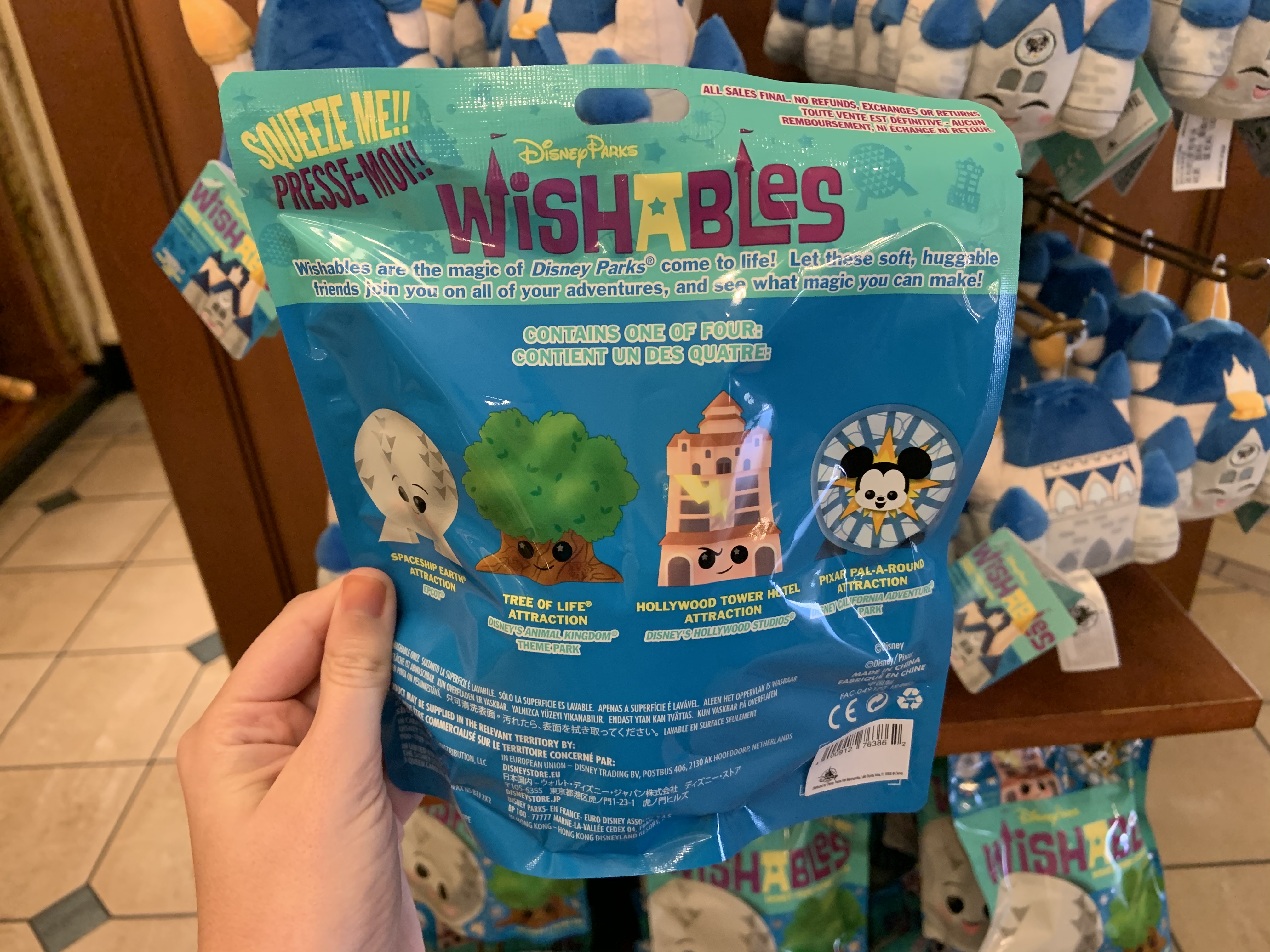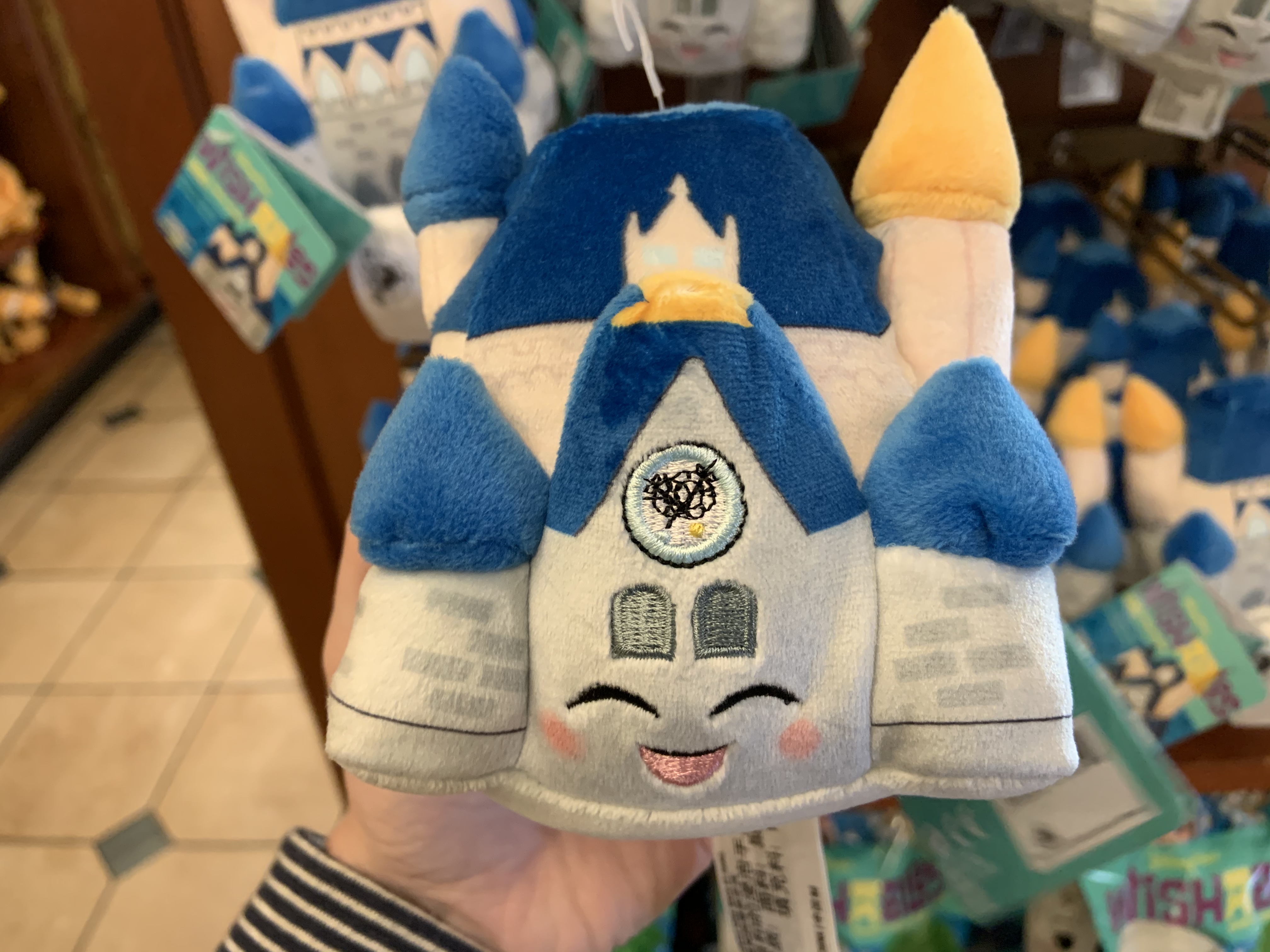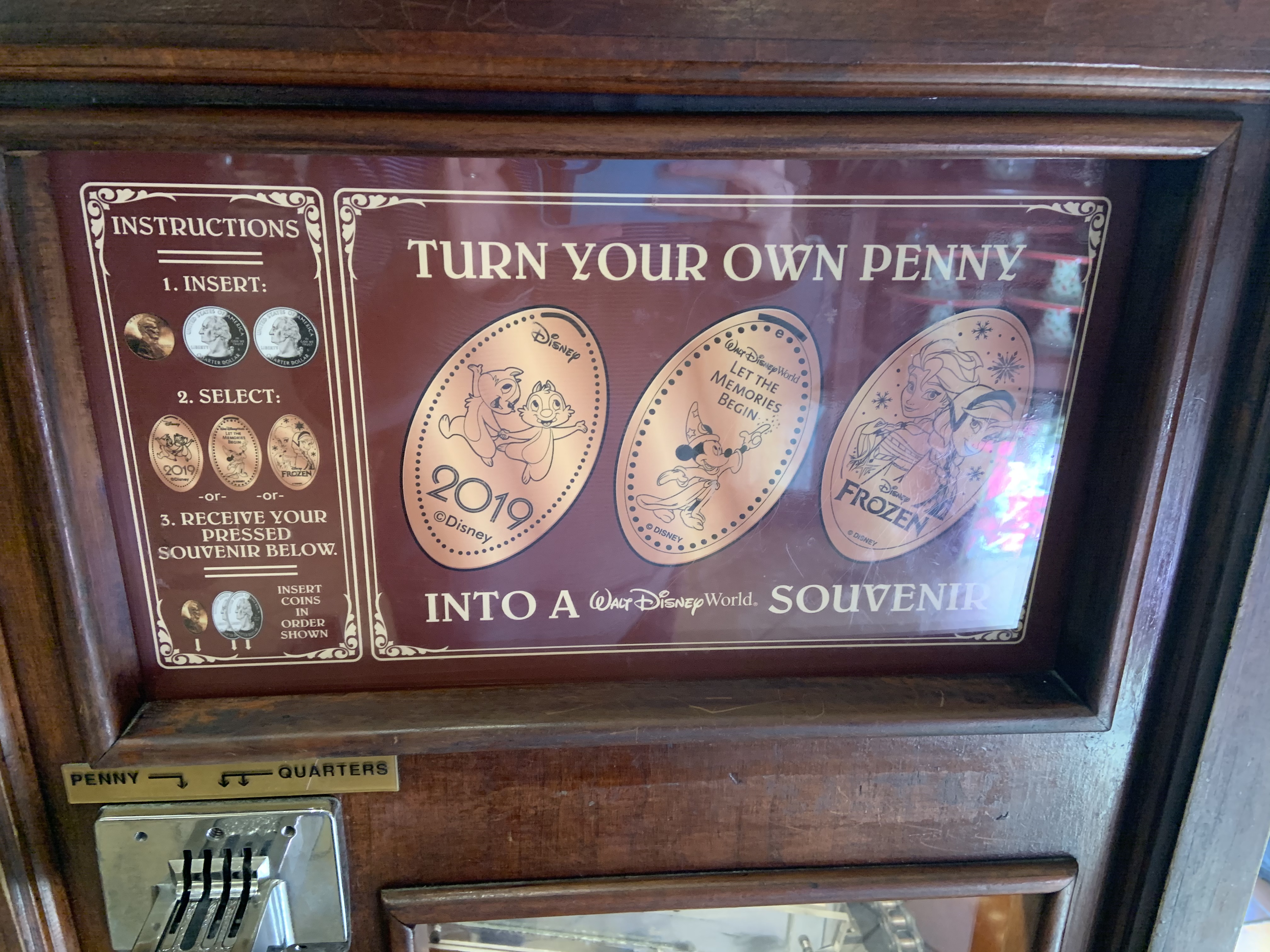 Then we saw that none of the pressed penny machines have been changed over from their 2019 prints to 2020.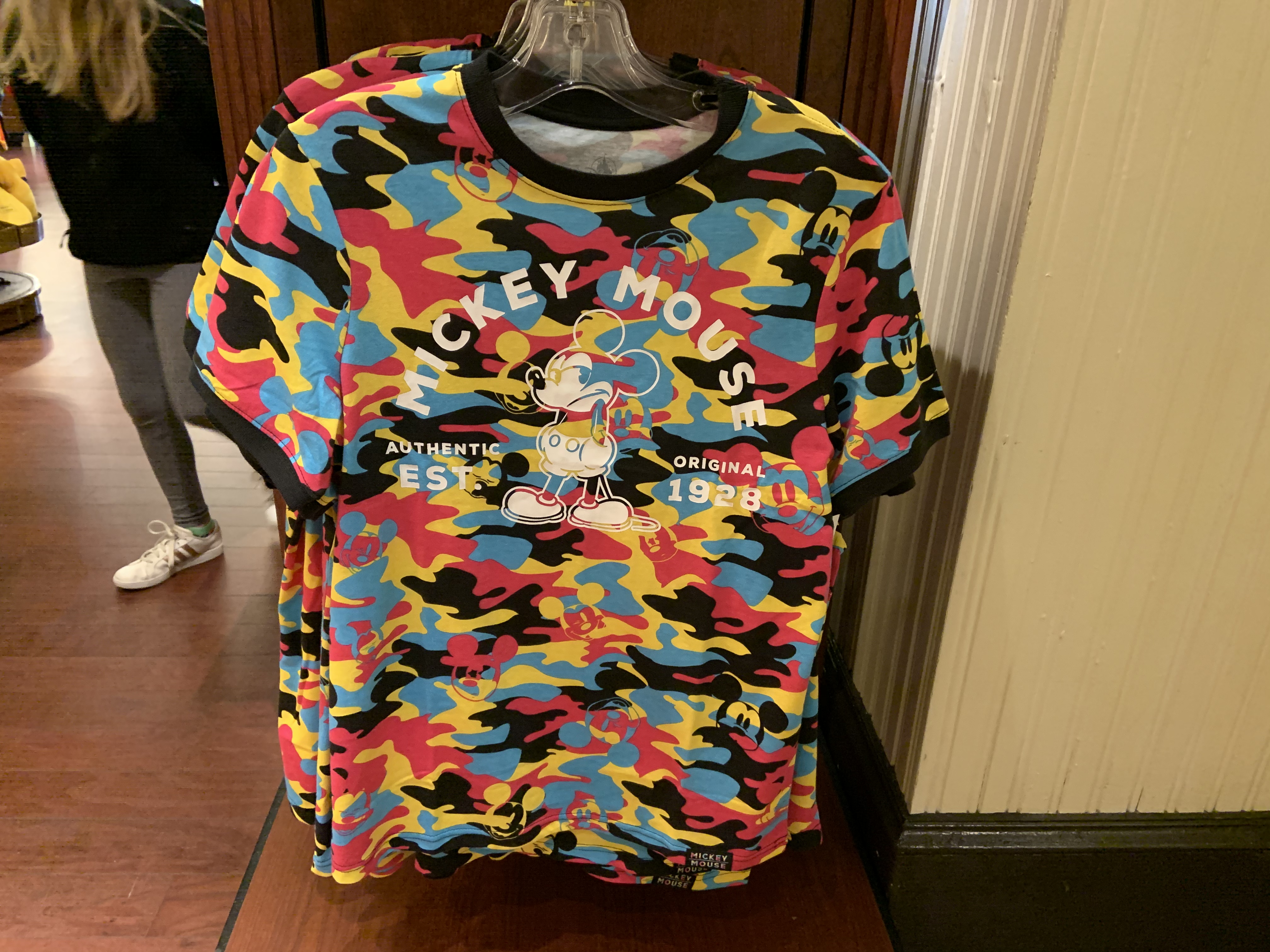 We also saw a few tees and a pair of sweatpants from the new sassy Mickey collection. This colorful camo tee is $36.99.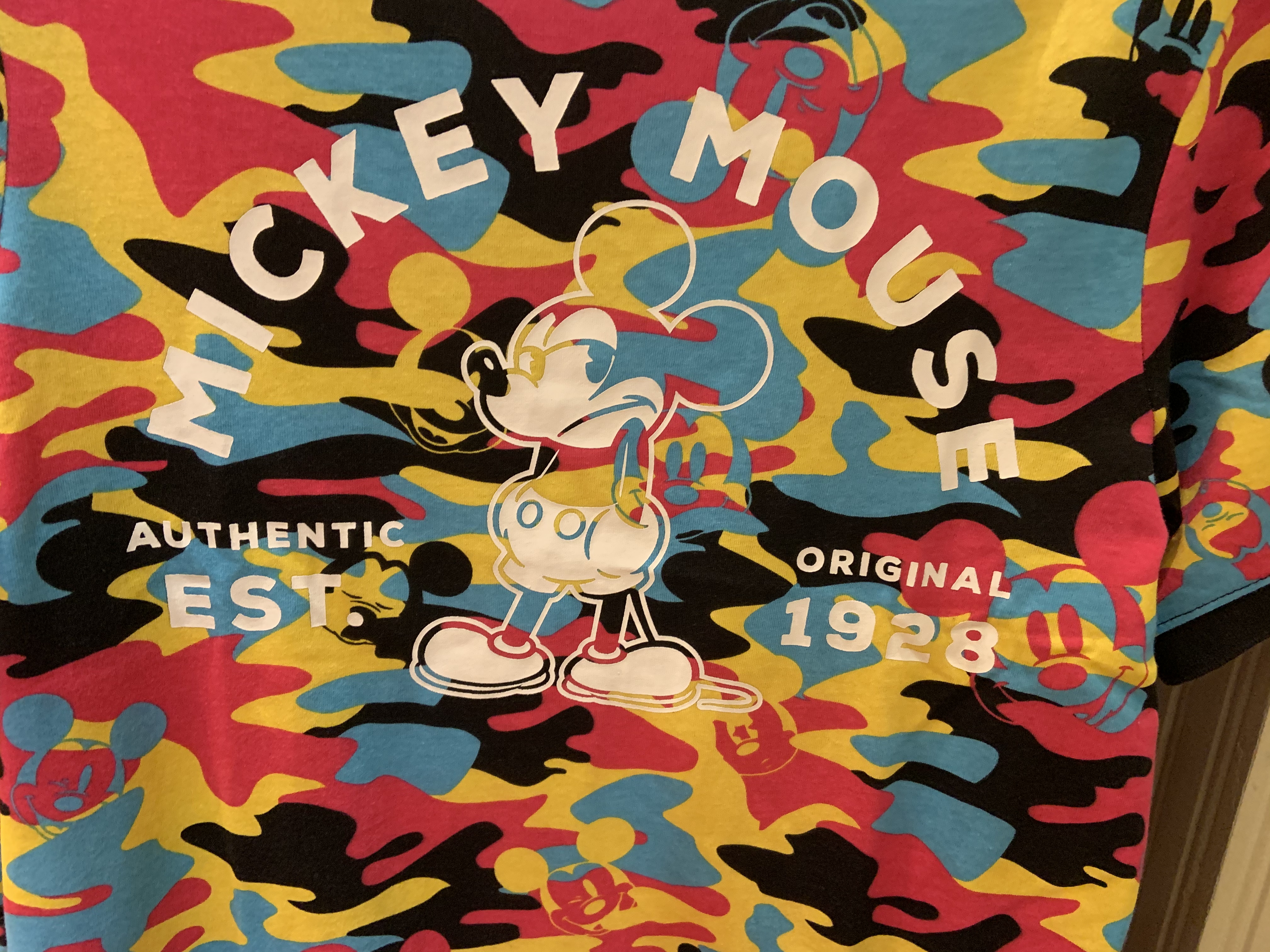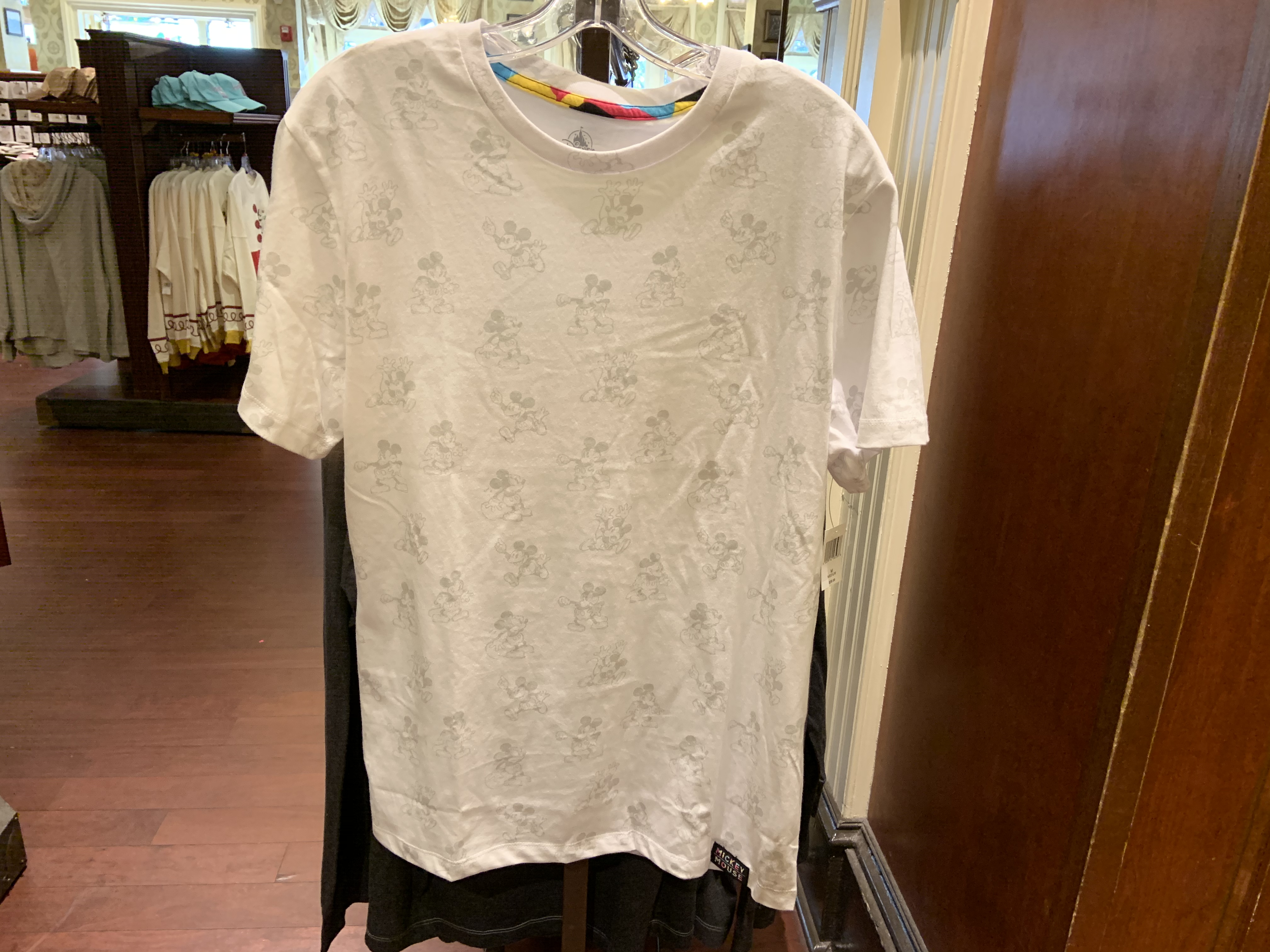 This white Mickey print tee is also $36.99.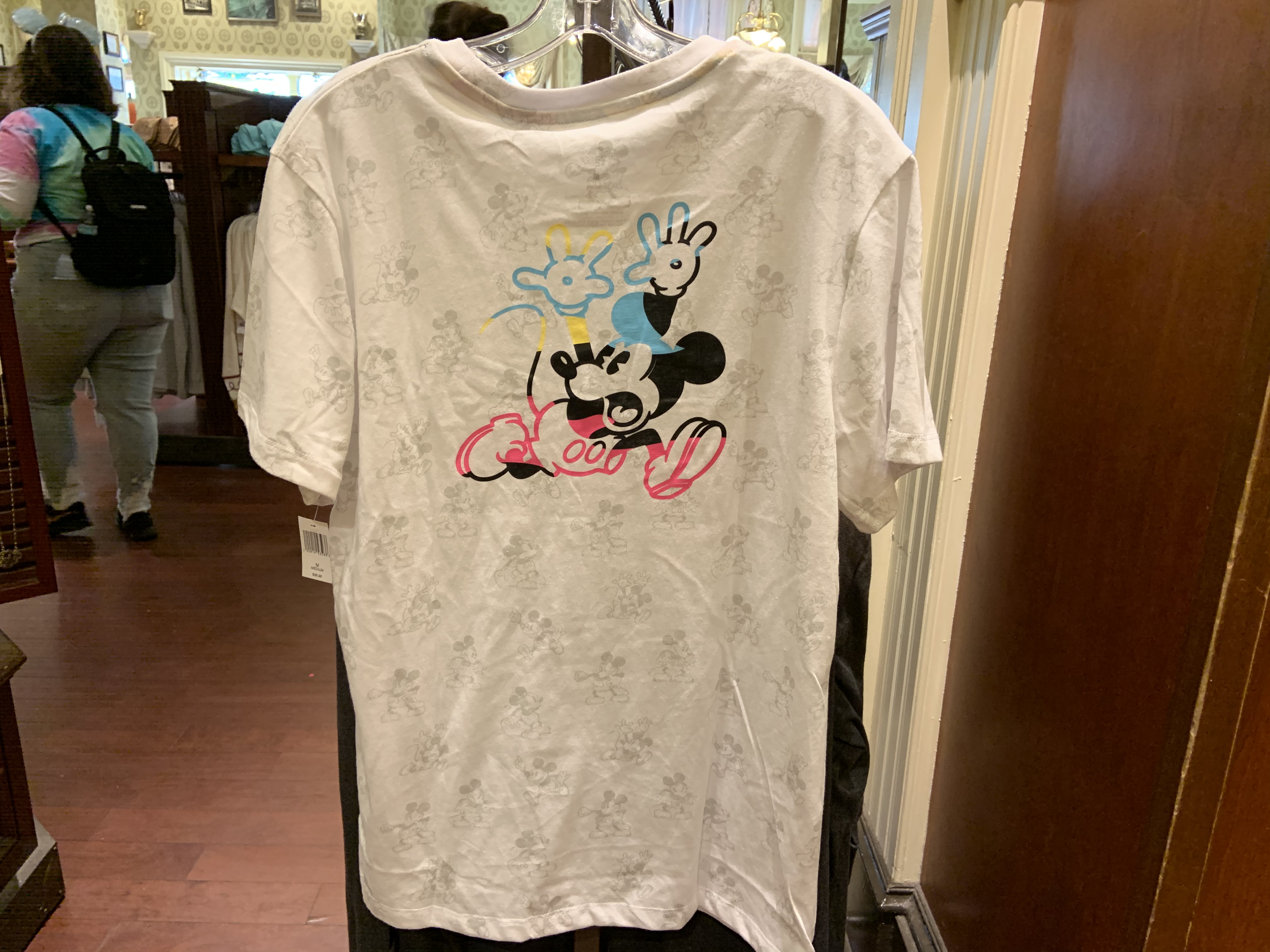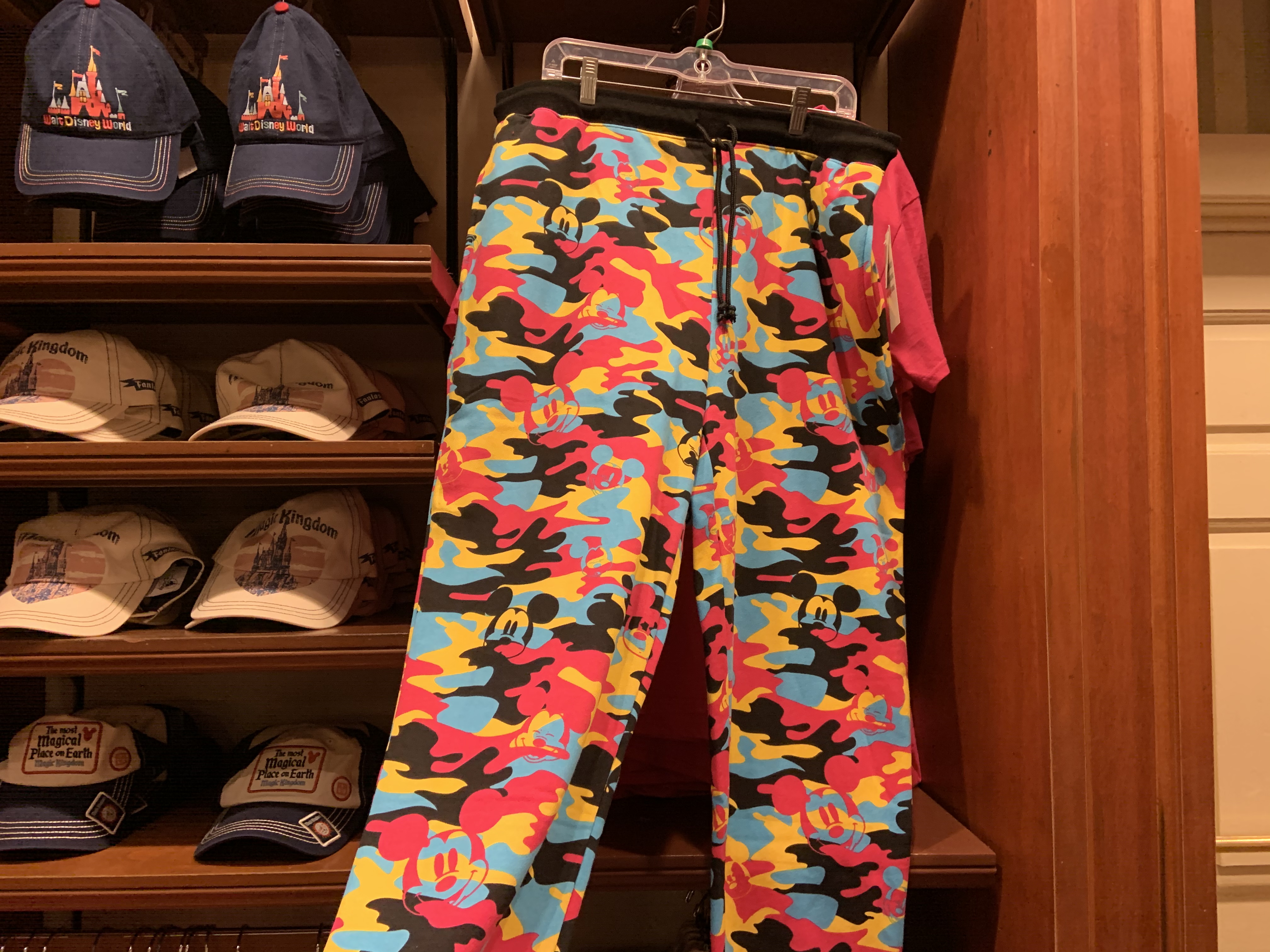 And these sweatpants with pockets to match are $44.99.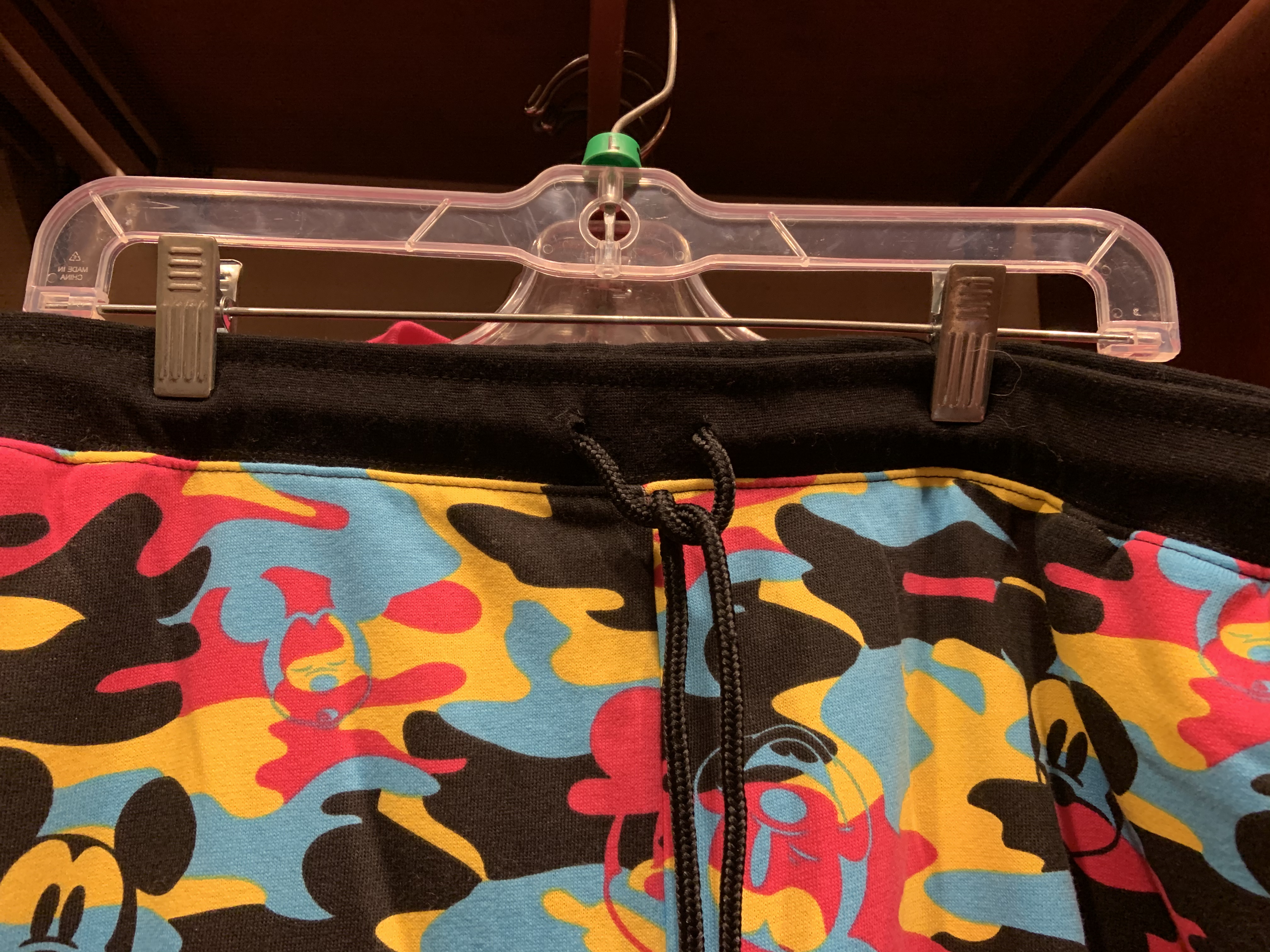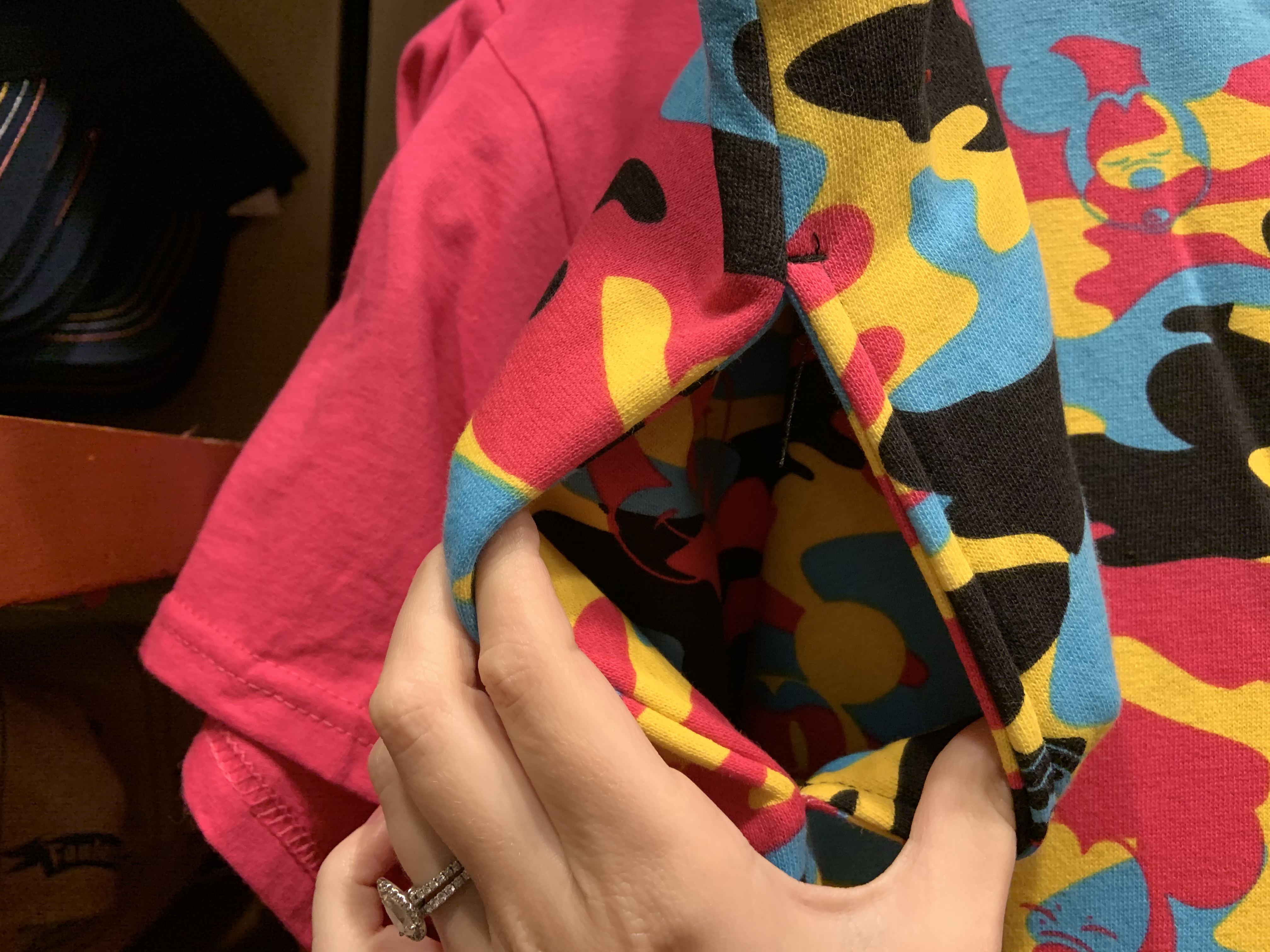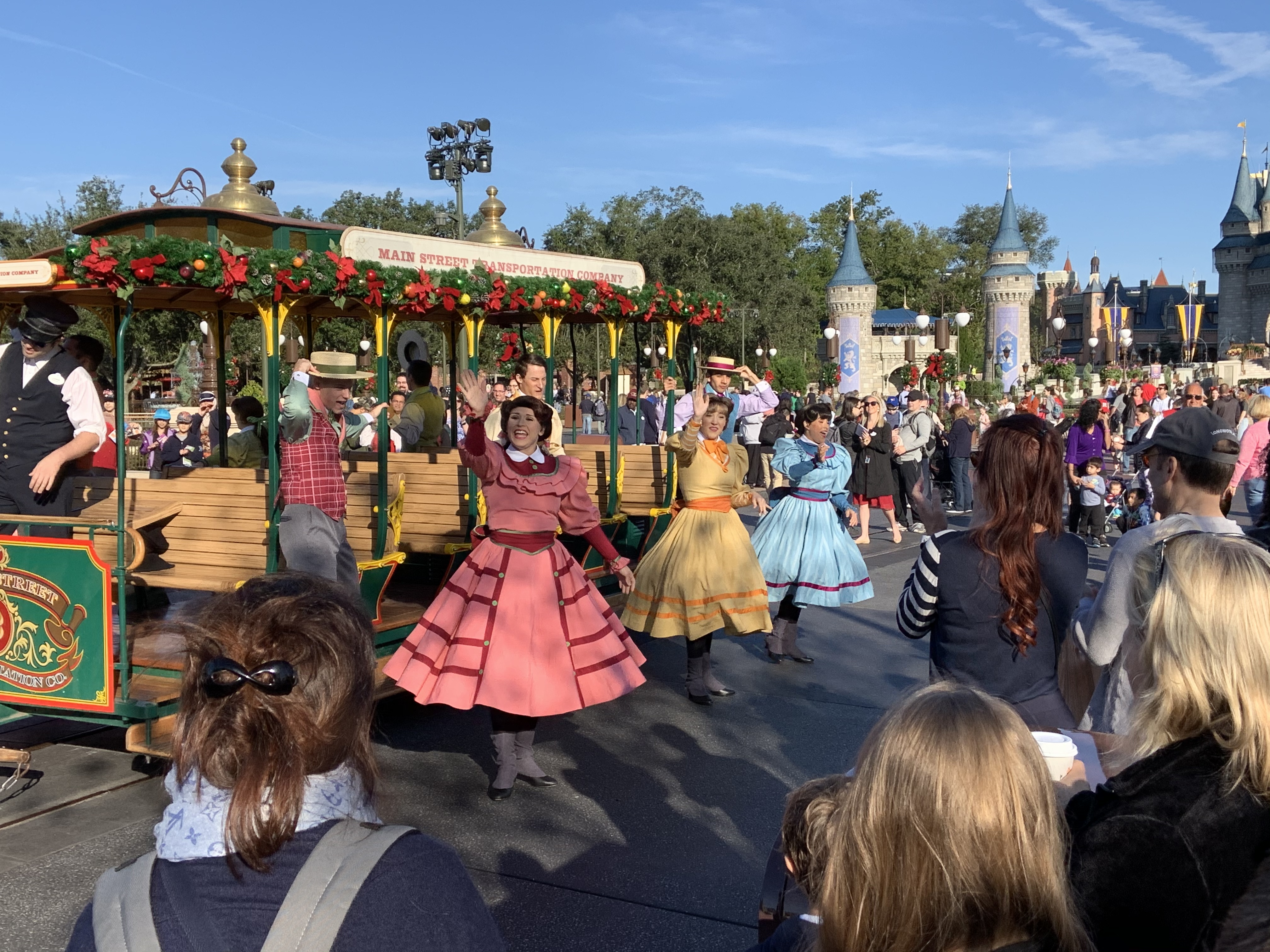 We caught the Citizens of Main Street back in their usual garb during the Trolley Show.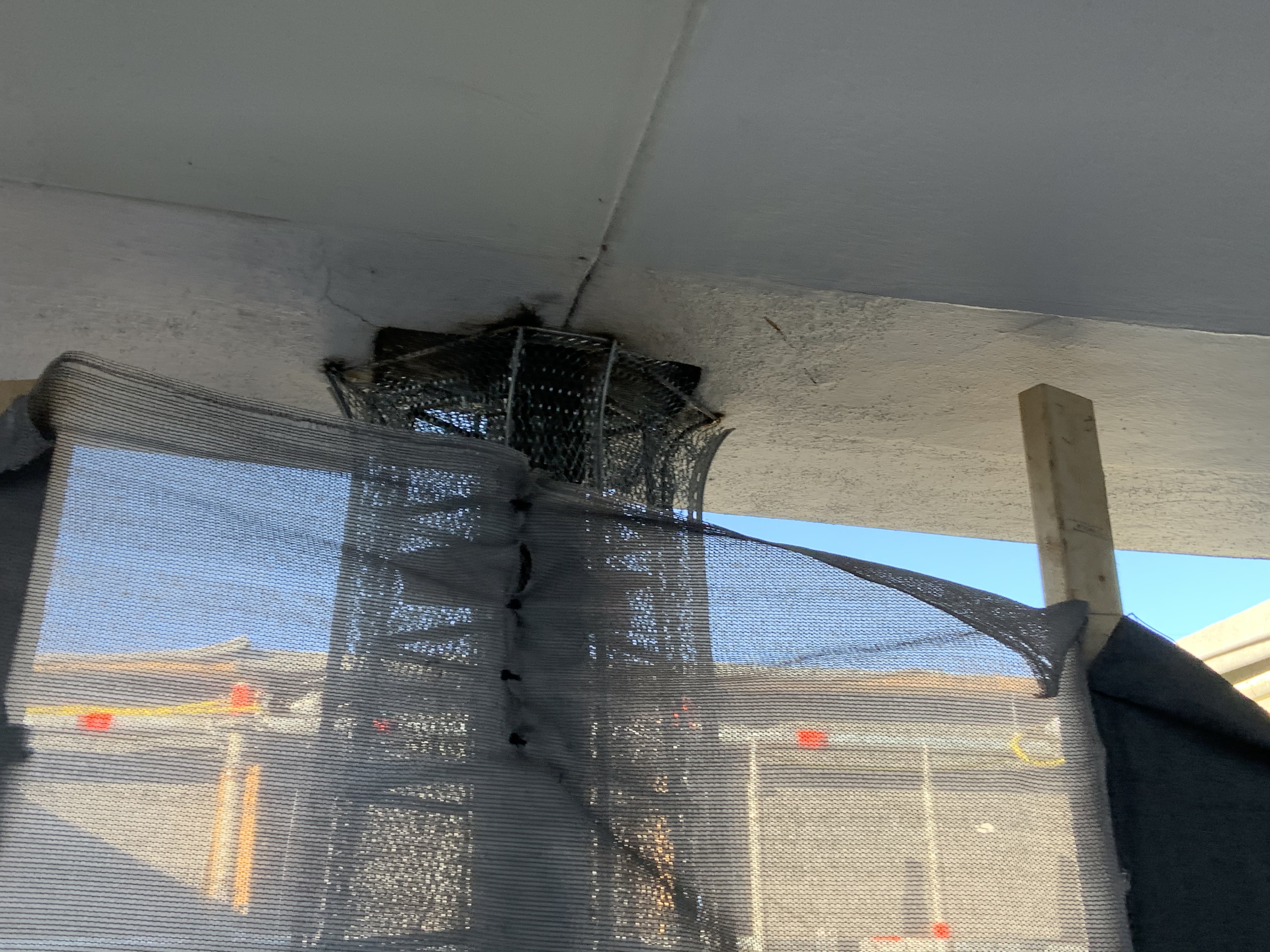 These support posts that can be seen from the PeopleMover have been wrapped in wire to form a base for a new exterior as Tomorrowland gets some re-theming.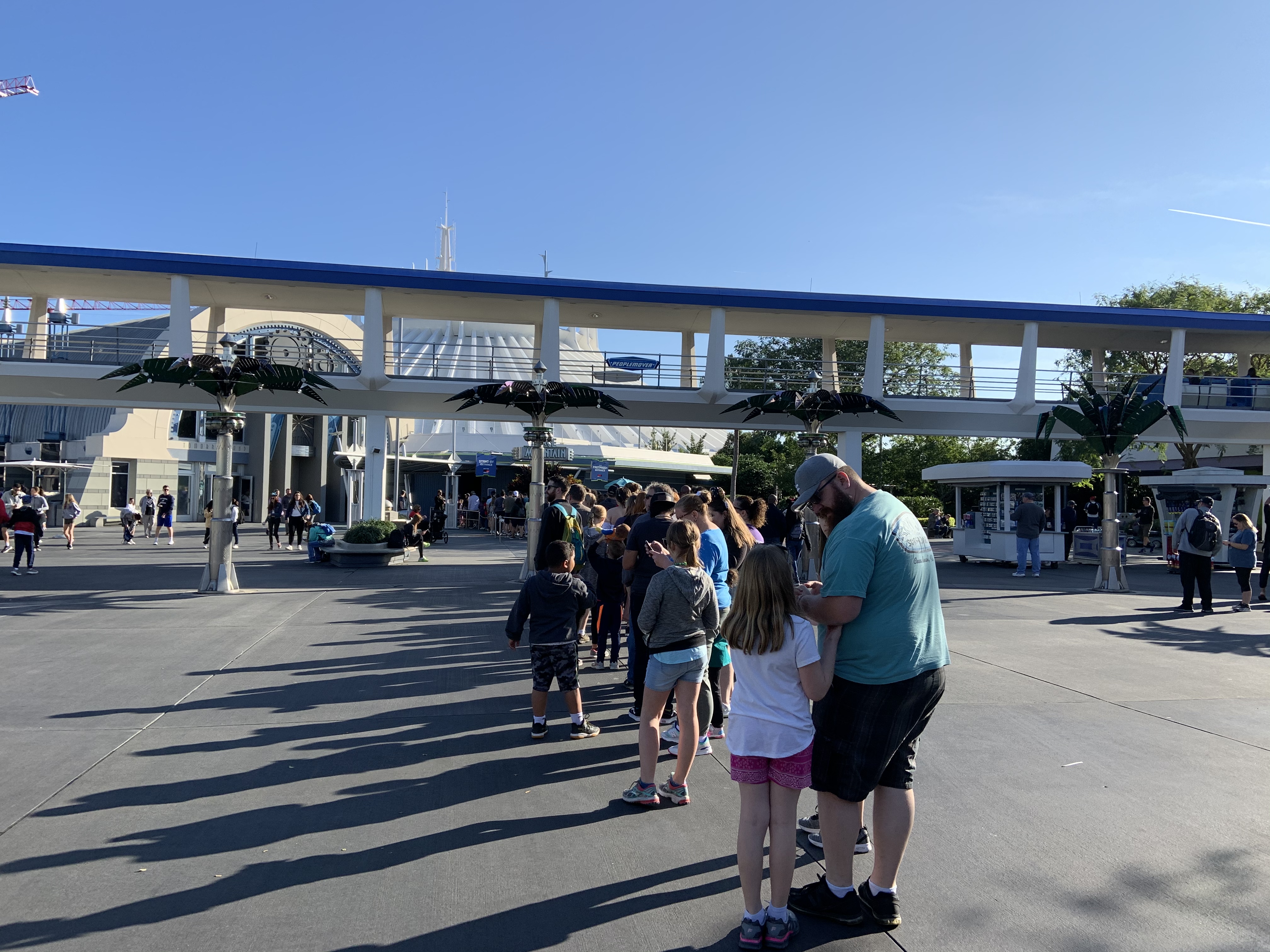 The line for Space Mountain was crazy long early this morning with an 85 minute wait time!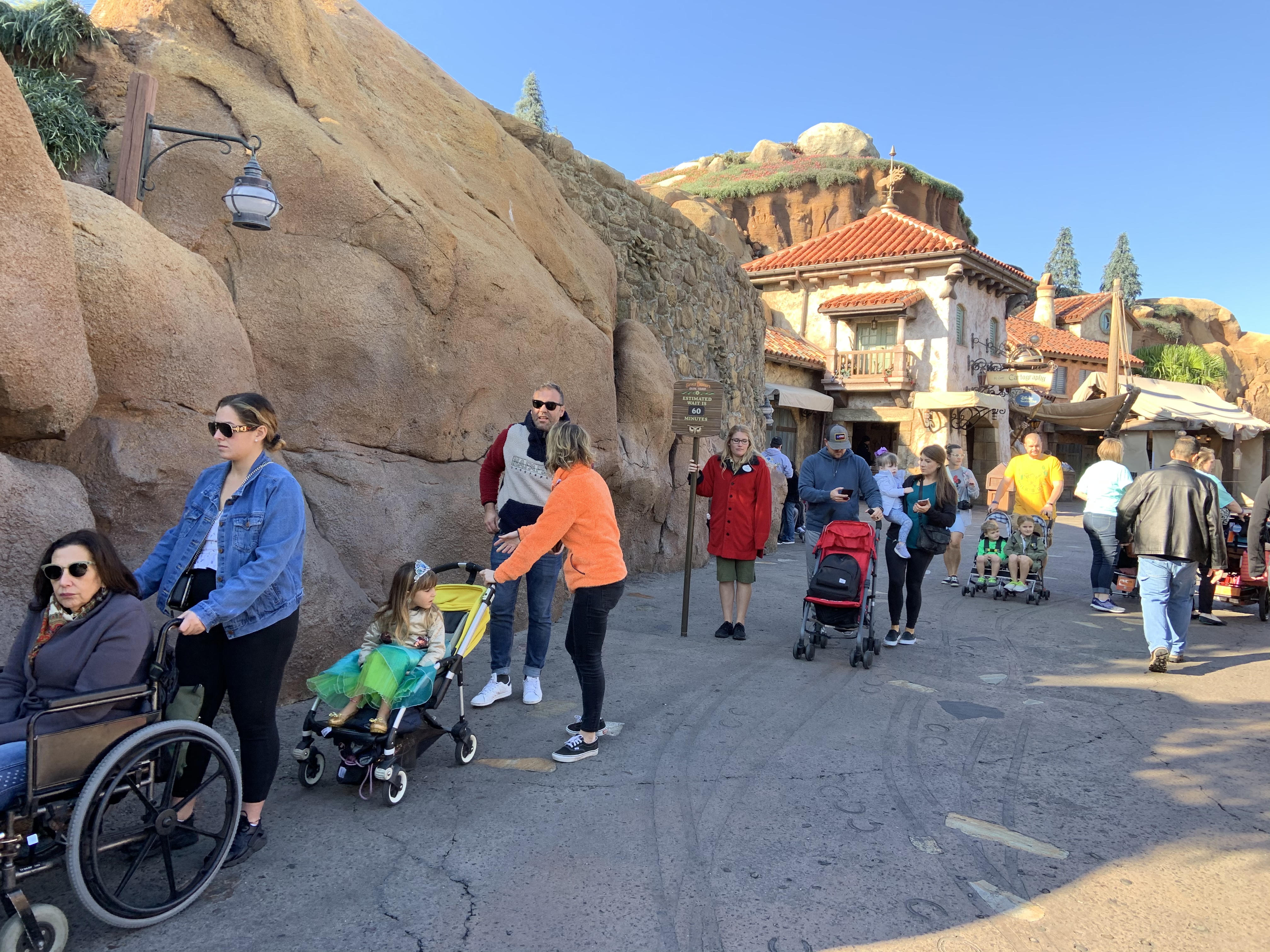 And over at the Seven Dwarfs Mine Train, we saw that the line wrapped all the way around to Under the Sea – Journey of the Little Mermaid! The posted wait time was 60 minutes, but that seems suspicious to us.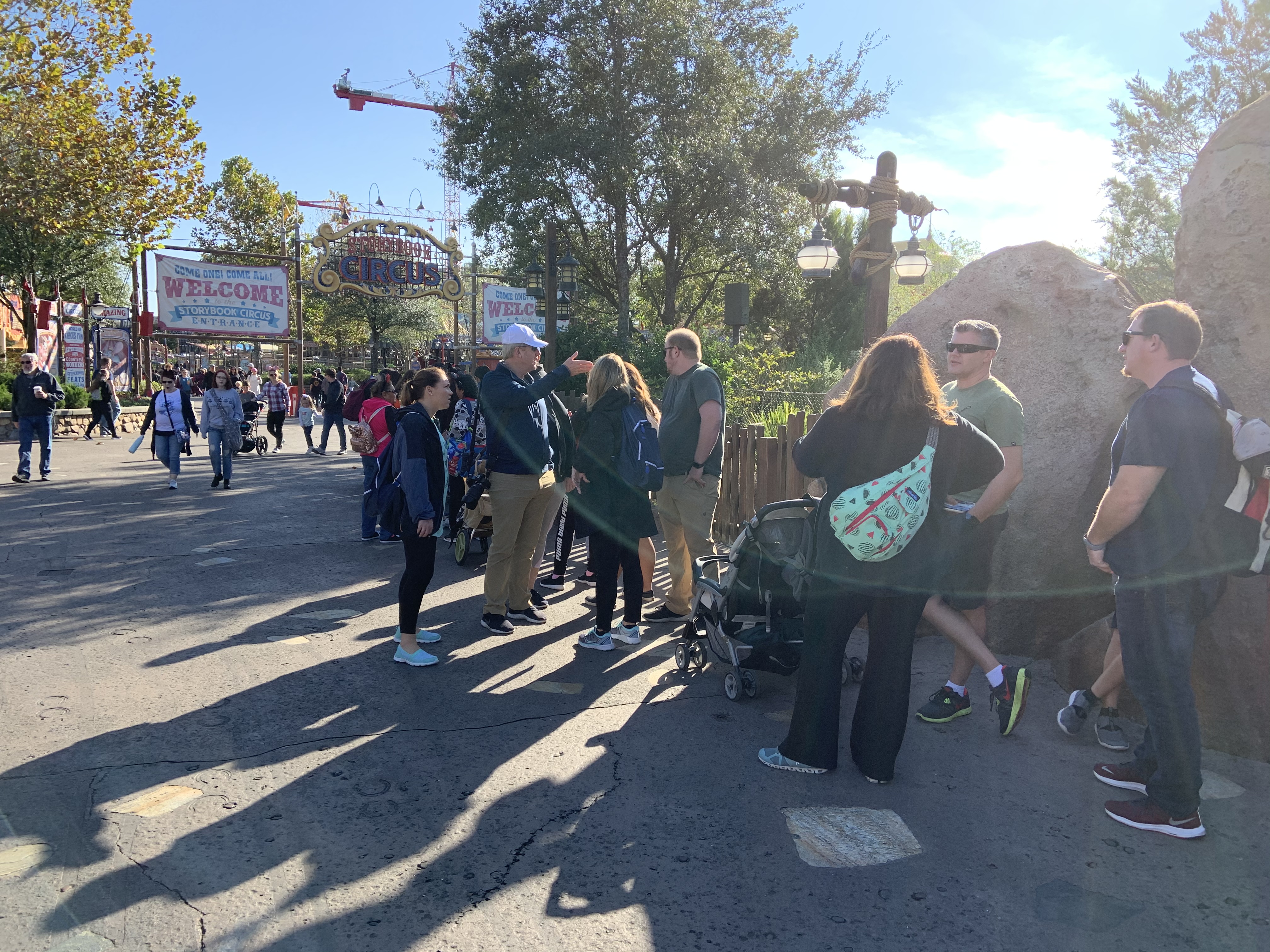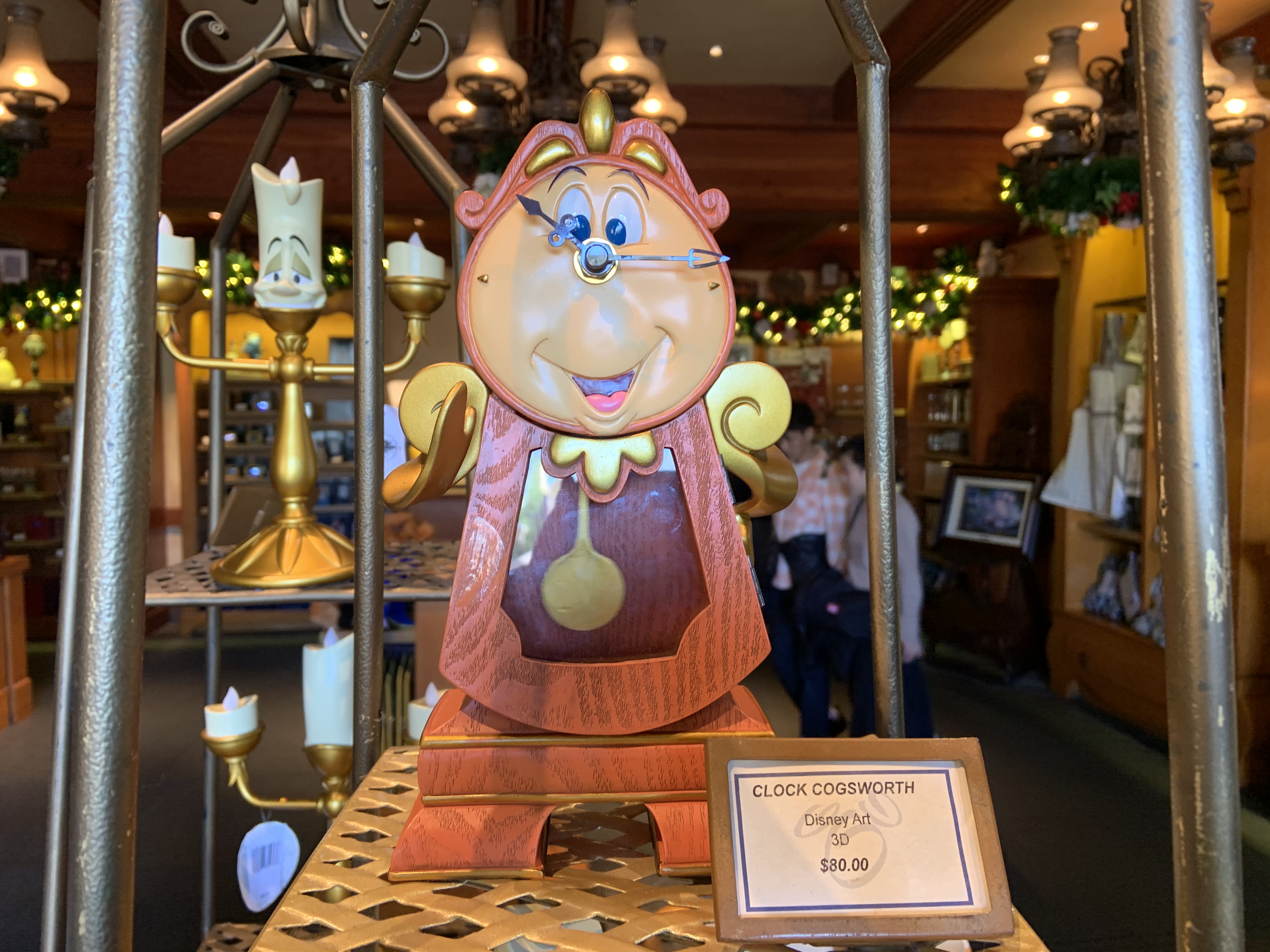 We ran into this cute little Cogsworth that you can have in your own home keeping time for $80. I bet he just loves New Year's Eve!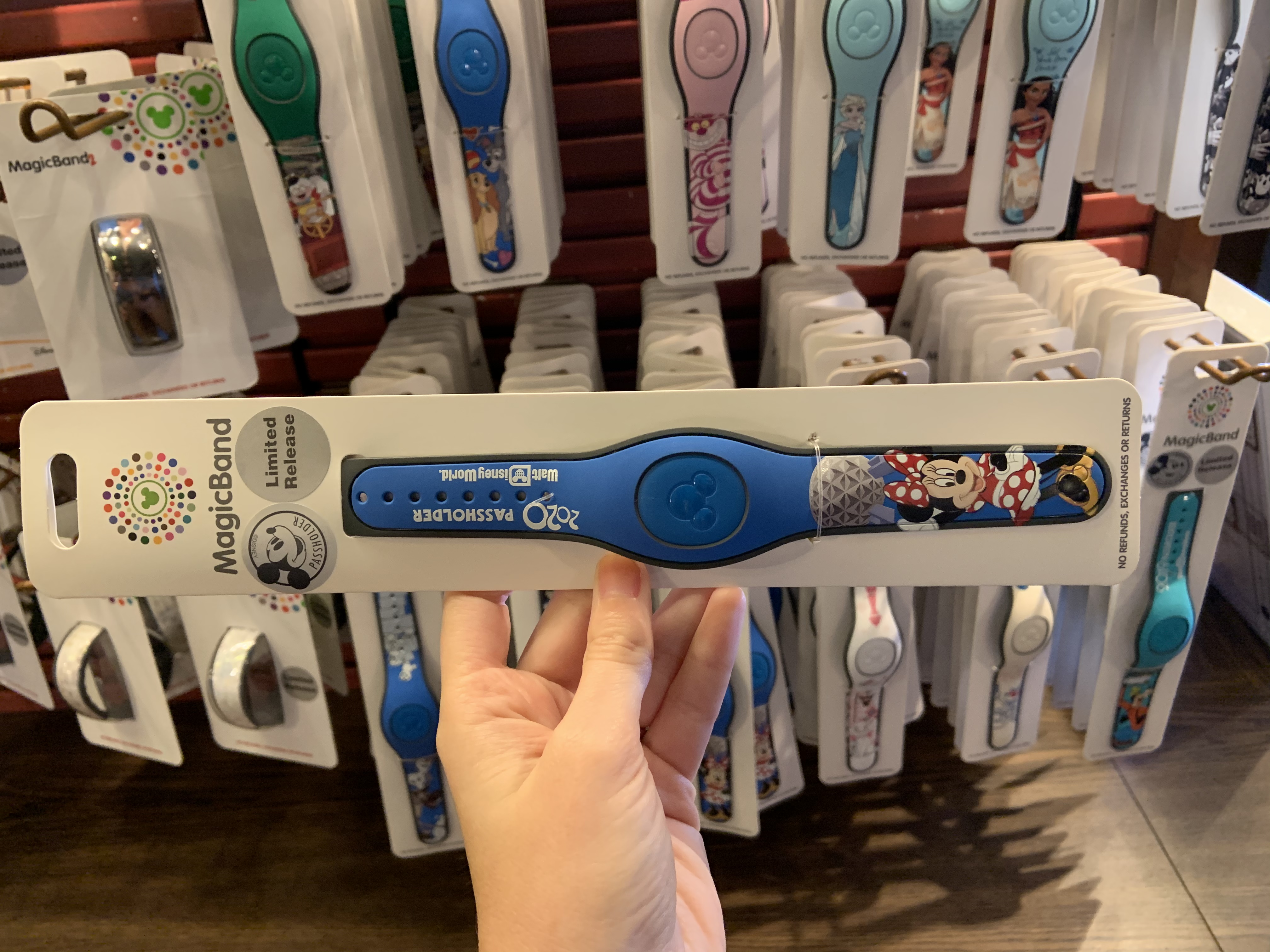 Next we found this new 2020 Passholder MagicBand out in the wild. It's so cute! We love Minnie in front of Spaceship Earth.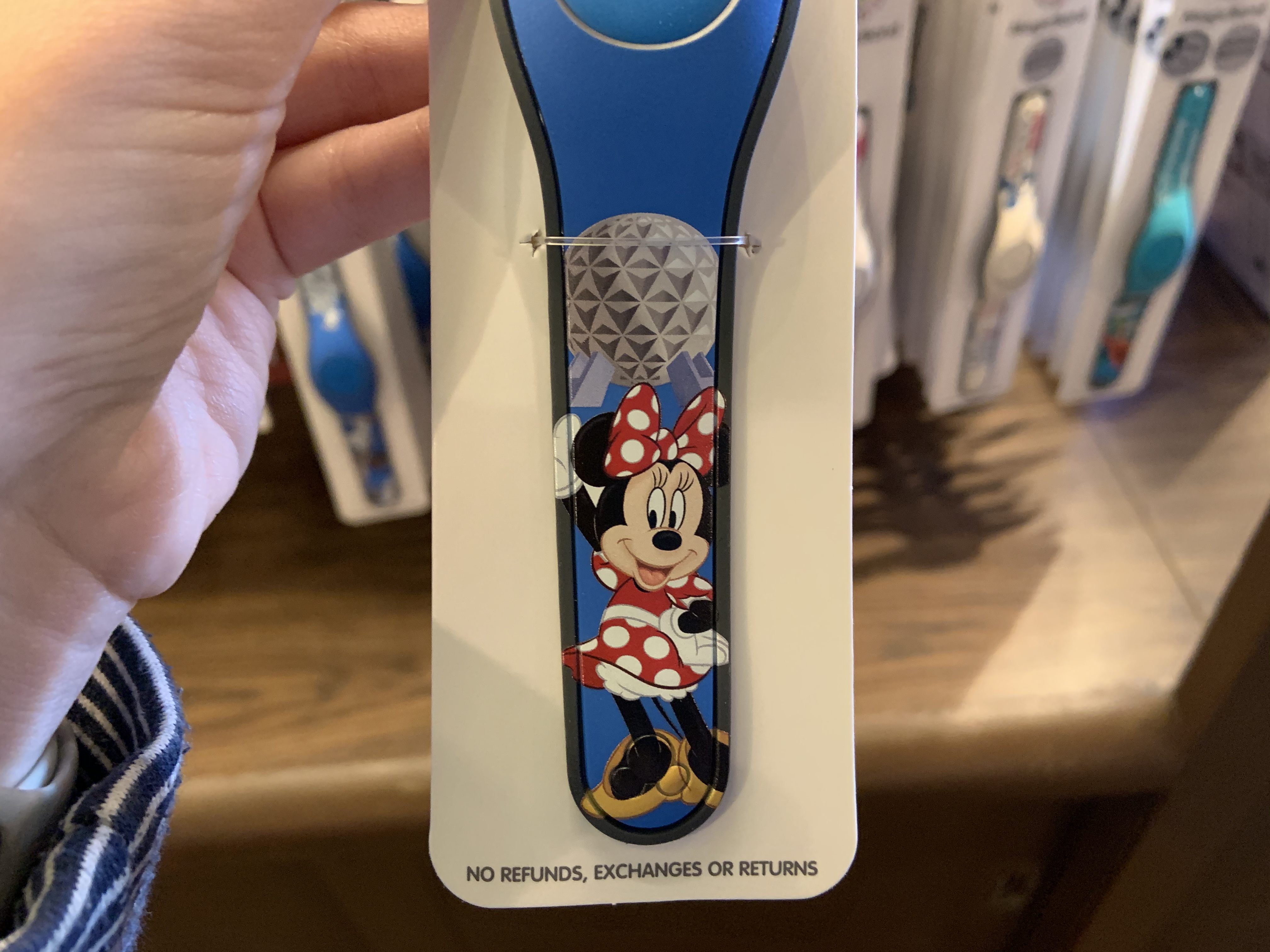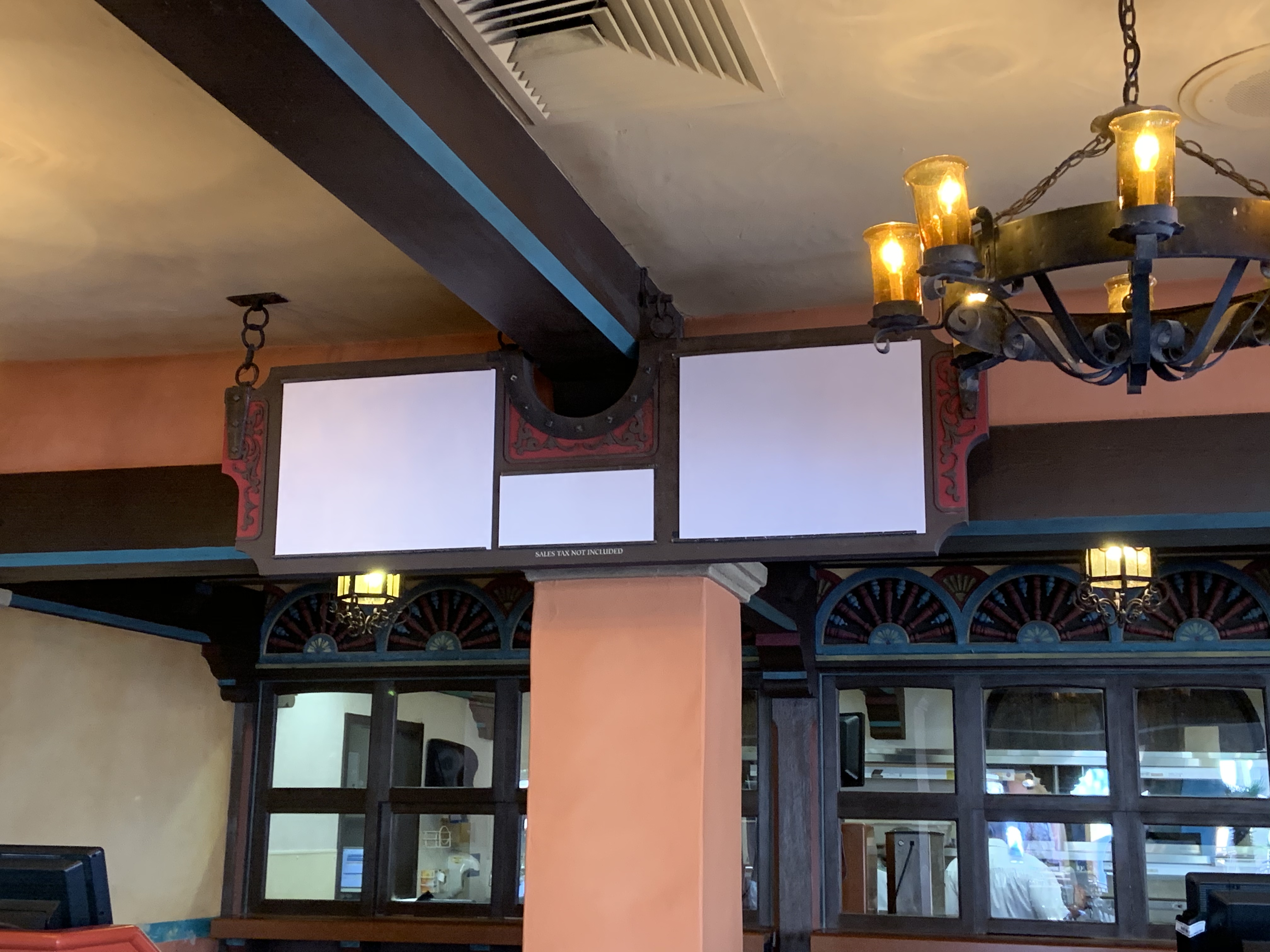 The menu boards at Tortuga Tavern were all covered up.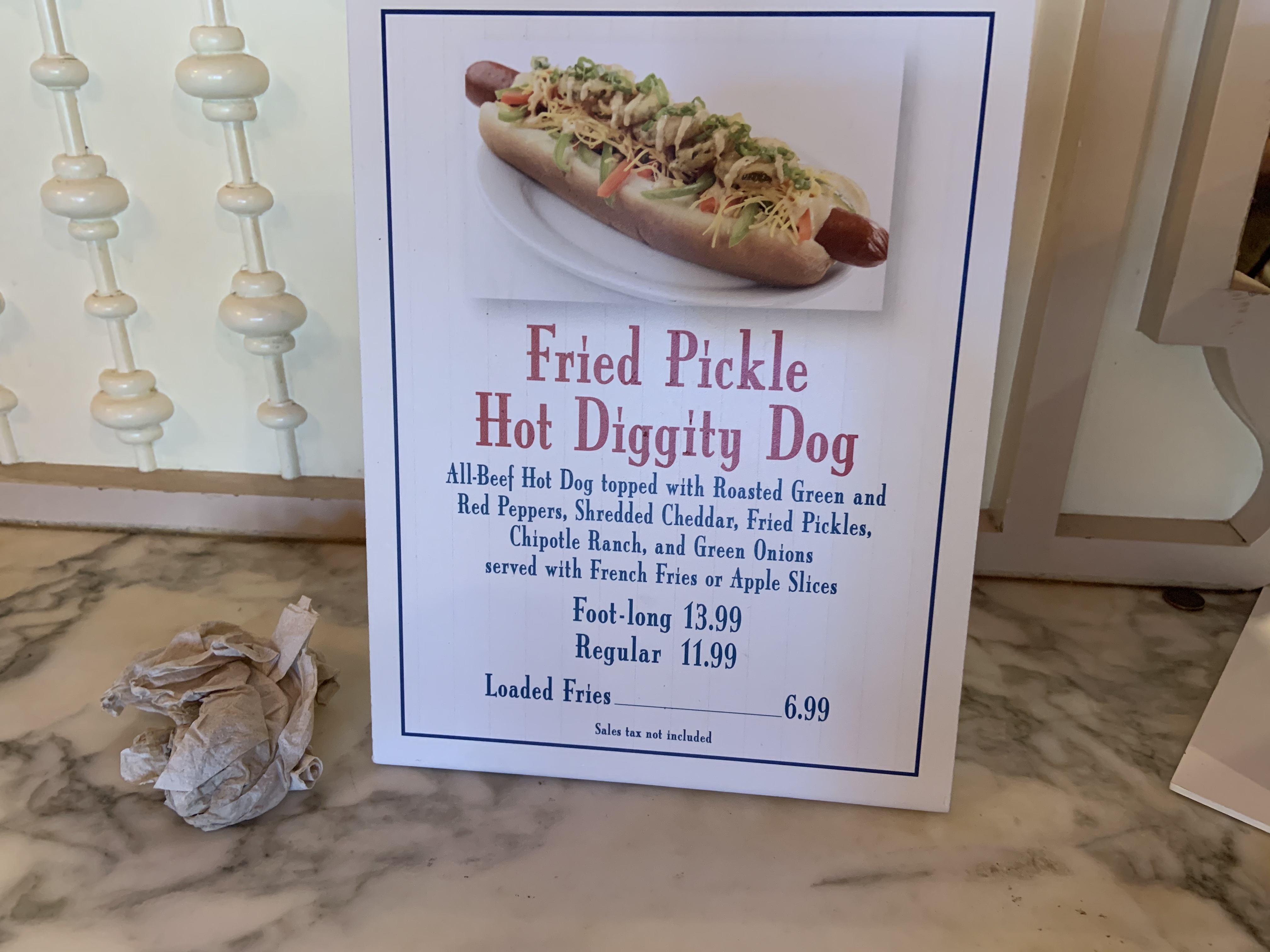 And on our way out the park, we popped by Casey's Corner and saw that the Fried Pickle Hot Diggity Dog is the featured hot dog again. If you are feeling brave, hop on over and try it!
That's all for Magic Kingdom today! Is your 2020 resolution to go to the parks more often?  If so, be sure to check back daily with WDW News Today for all the updates and information you could possibly need on the parks.