As part of its multi-year transformation, Hong Kong Disneyland's iconic Sleeping Beauty Castle is becoming the Castle of Magical Dreams. The newly reimagined Castle will stand as a shining beacon of courage, hope and possibility, drawing inspiration from 13 beloved Disney stories featuring princesses and heroines. The structure will feature adornments like Snow White's apple, Cinderella's coach and Belle's rose as well as original artwork and sculptures. The castle will also become a canvas for new entertainment, including a daytime show and nighttime spectacular and be home to a new Bibbidi Bobbidi Boutique.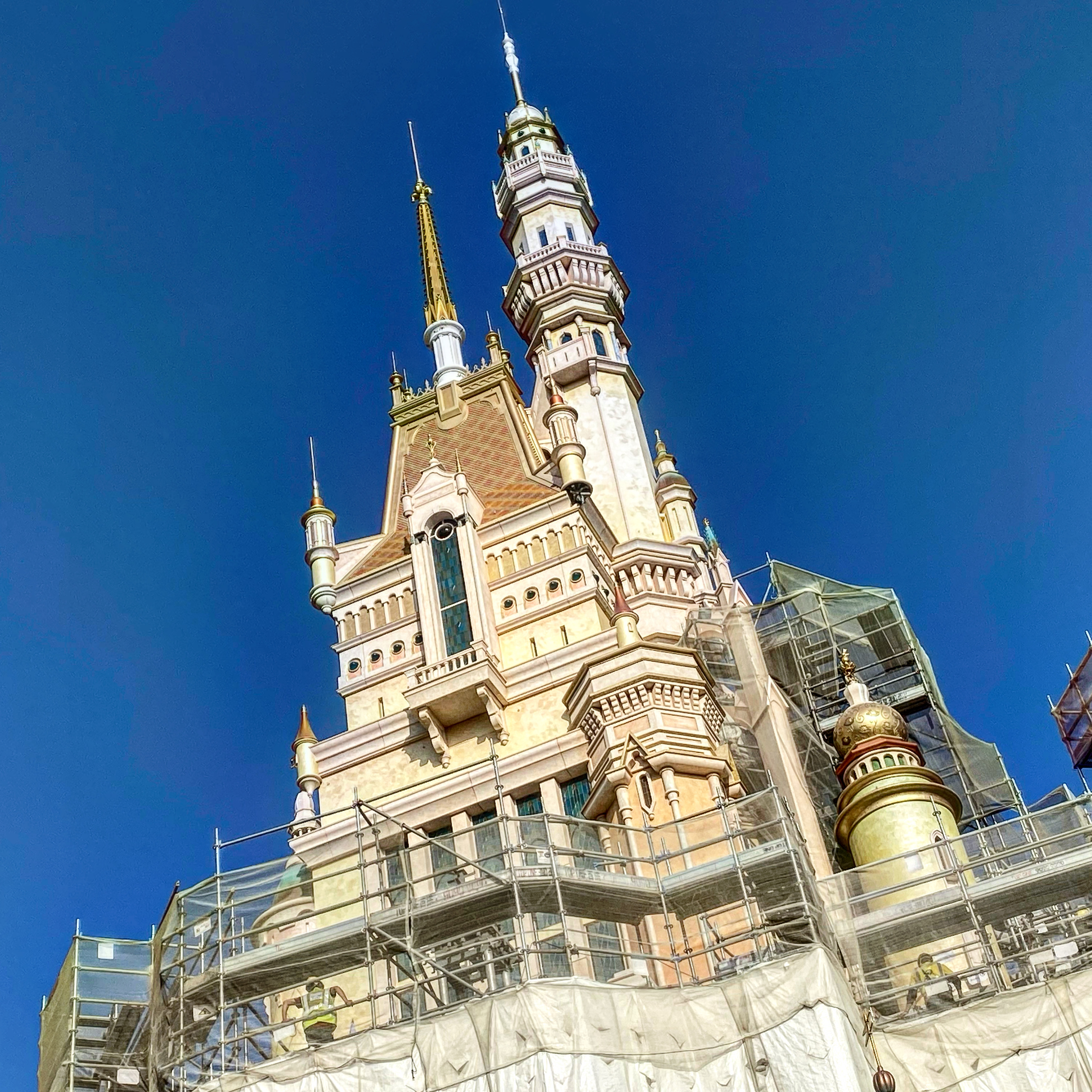 While the castle is expected to open this summer, scaffolding is still up all along the base and certain spires as contractors work on adding the final touches. Princesses such as Tiana, Aurora, Ariel, Mulan, Jasmine, Moana, Merida, Pocahontas, Rapunzel – along with Anna and Elsa from Disney's "Frozen" – will all have their moment to shine on this castle. You can make out some of these moments if you look closely.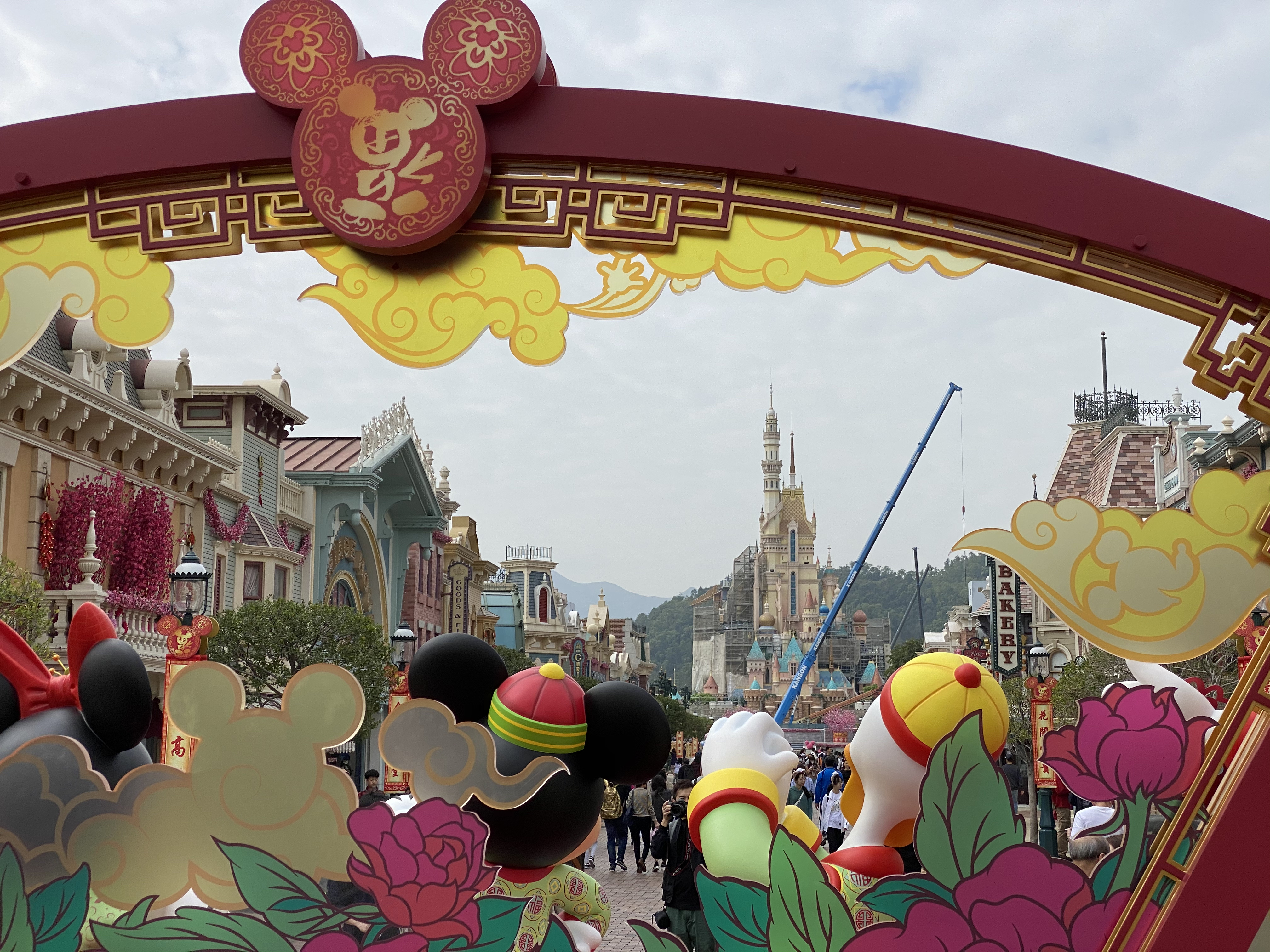 Here's a view of the castle through the current Lunar New Year decorations that are up in Town Square.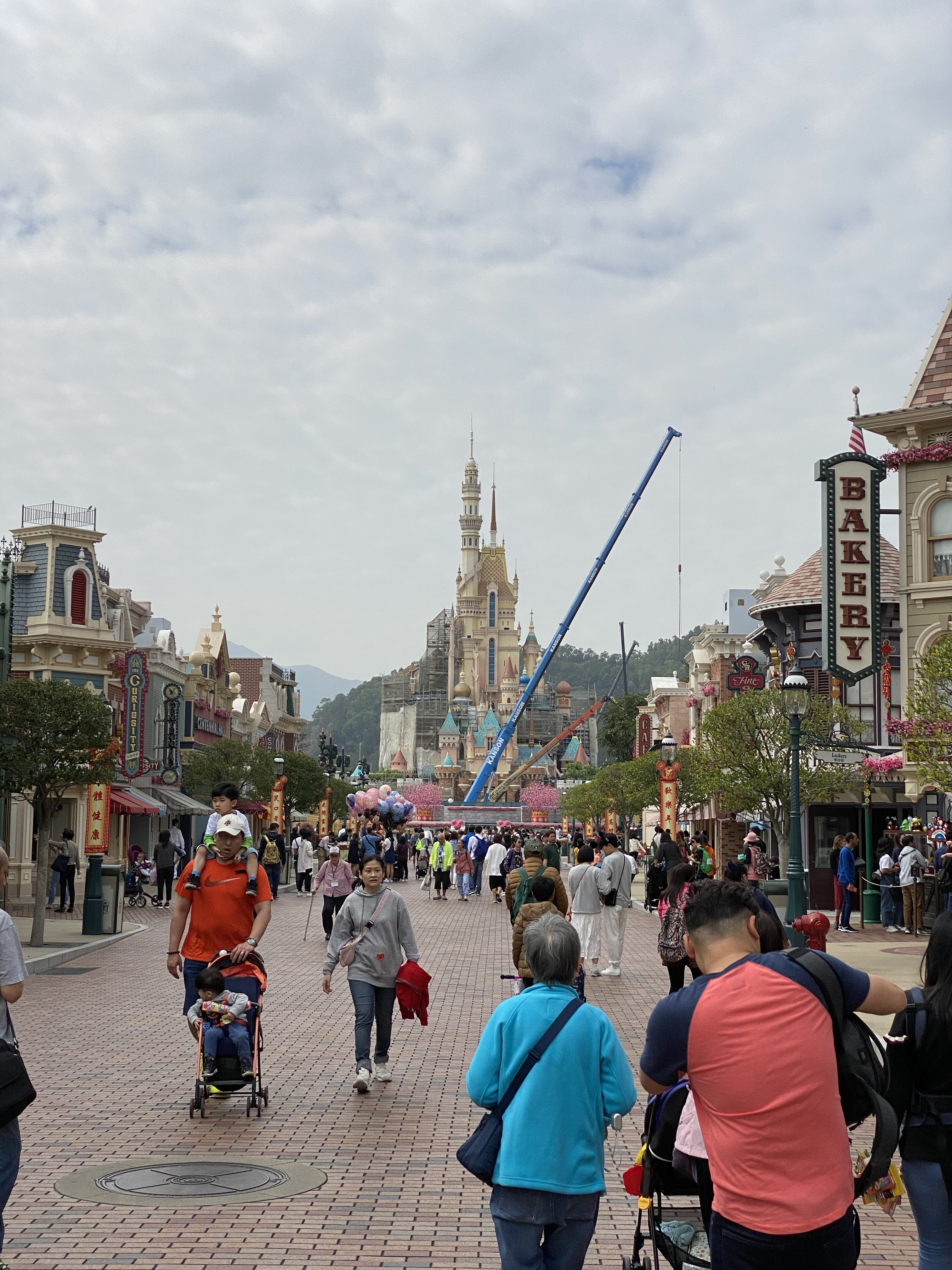 As you walk down Main Street, two large cranes are staged at the front of the castle.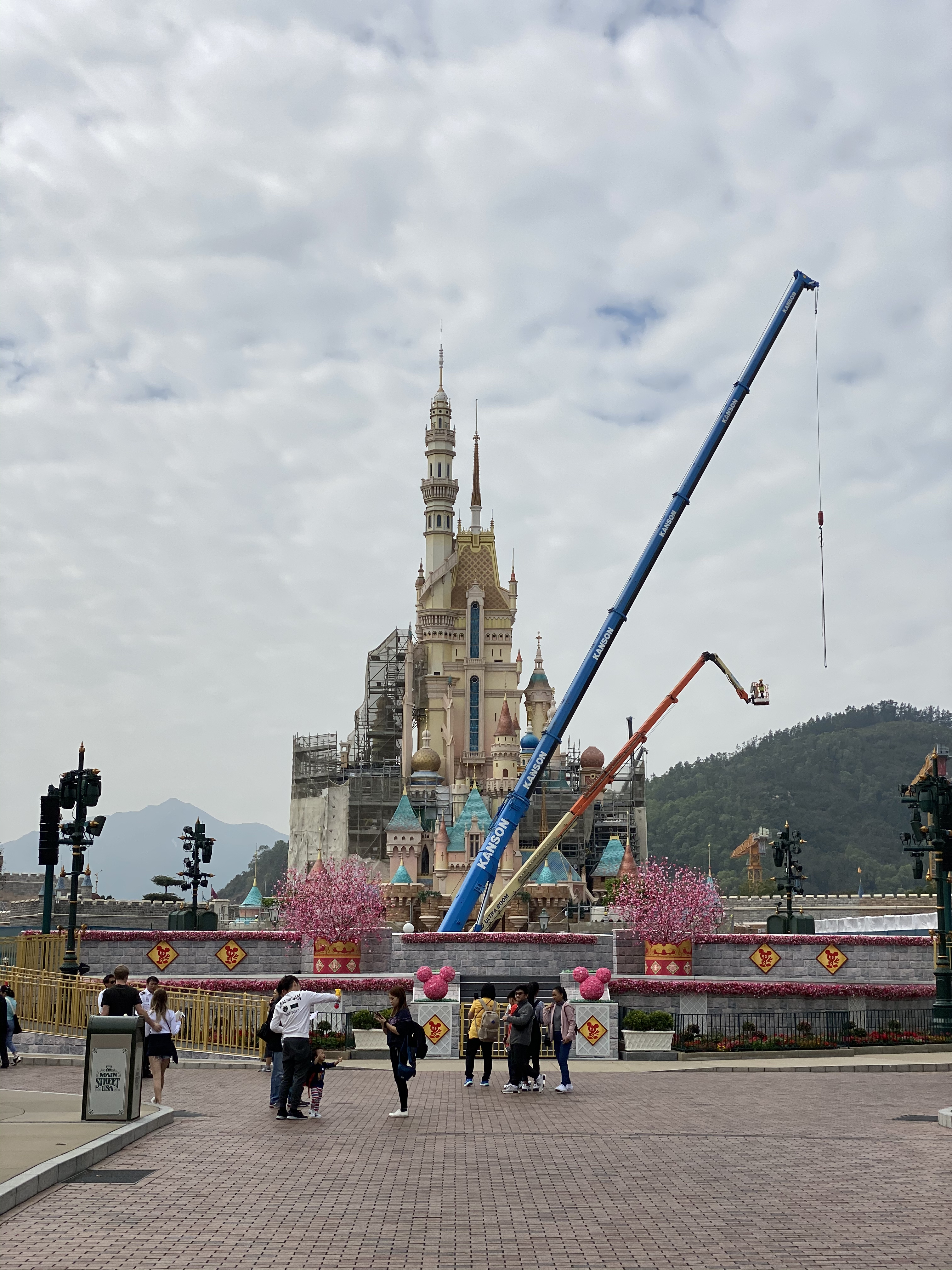 The cranes are flanked on both sides by cherry blossoms at the moment, also decorated for the New Year.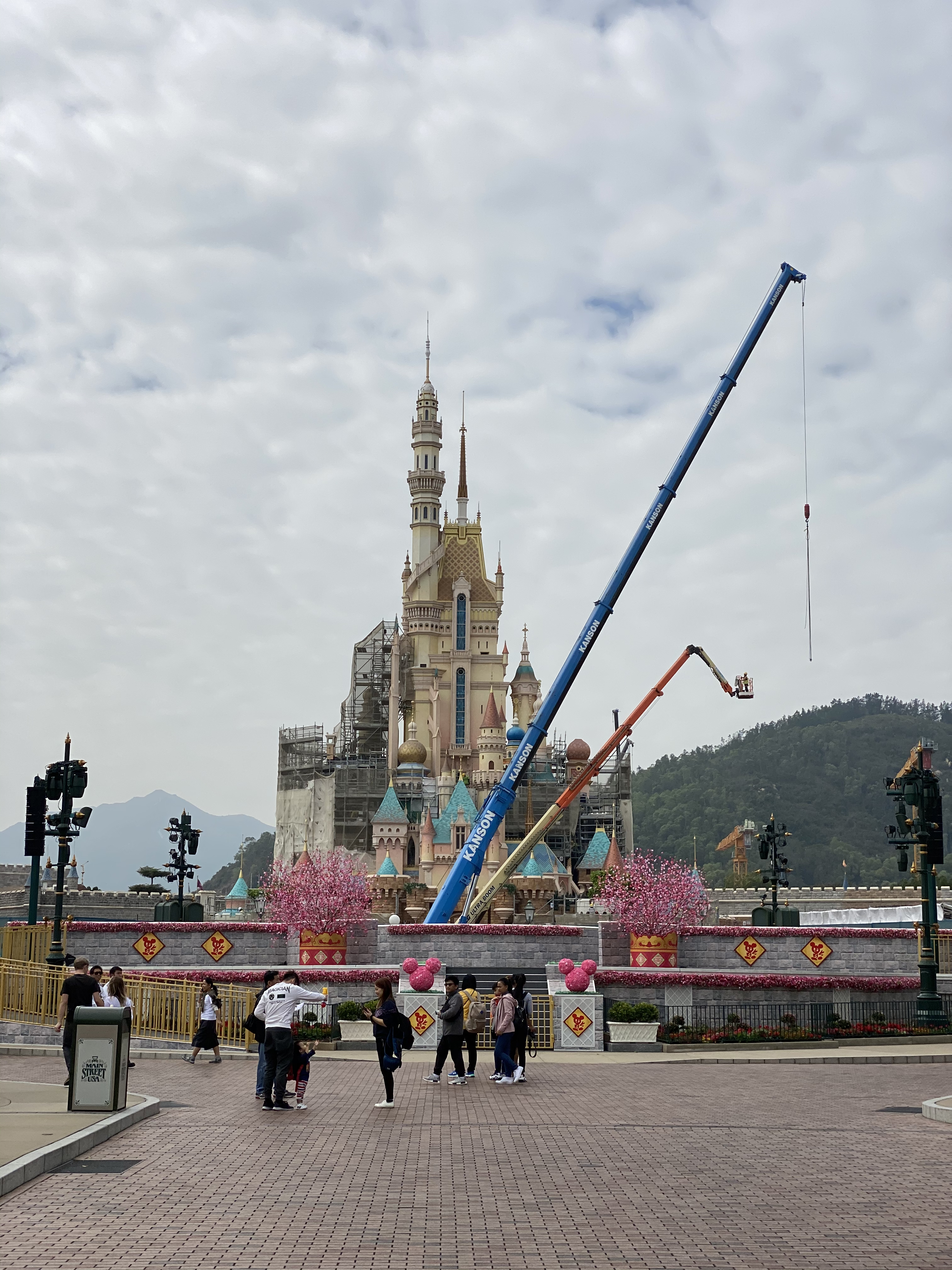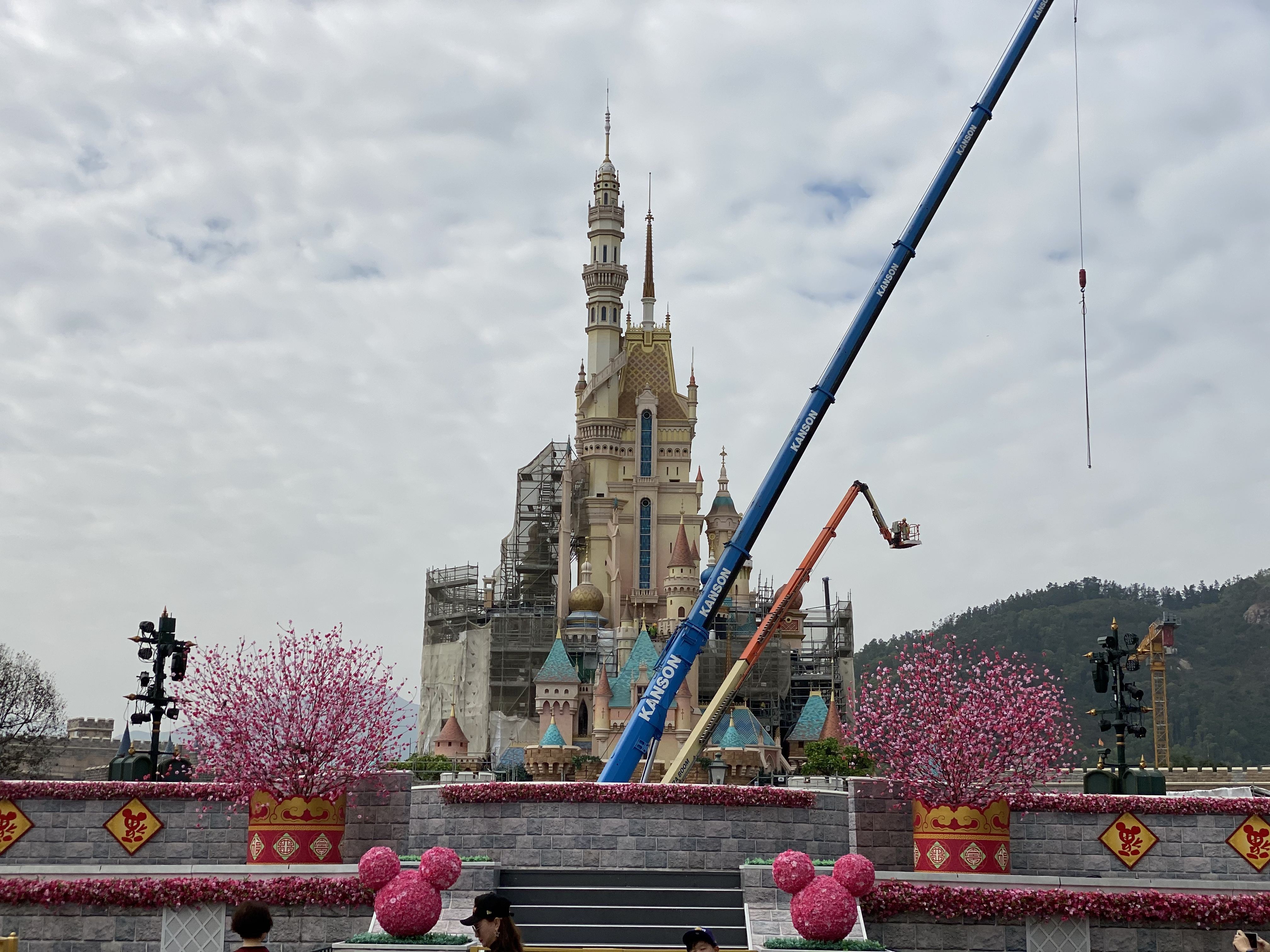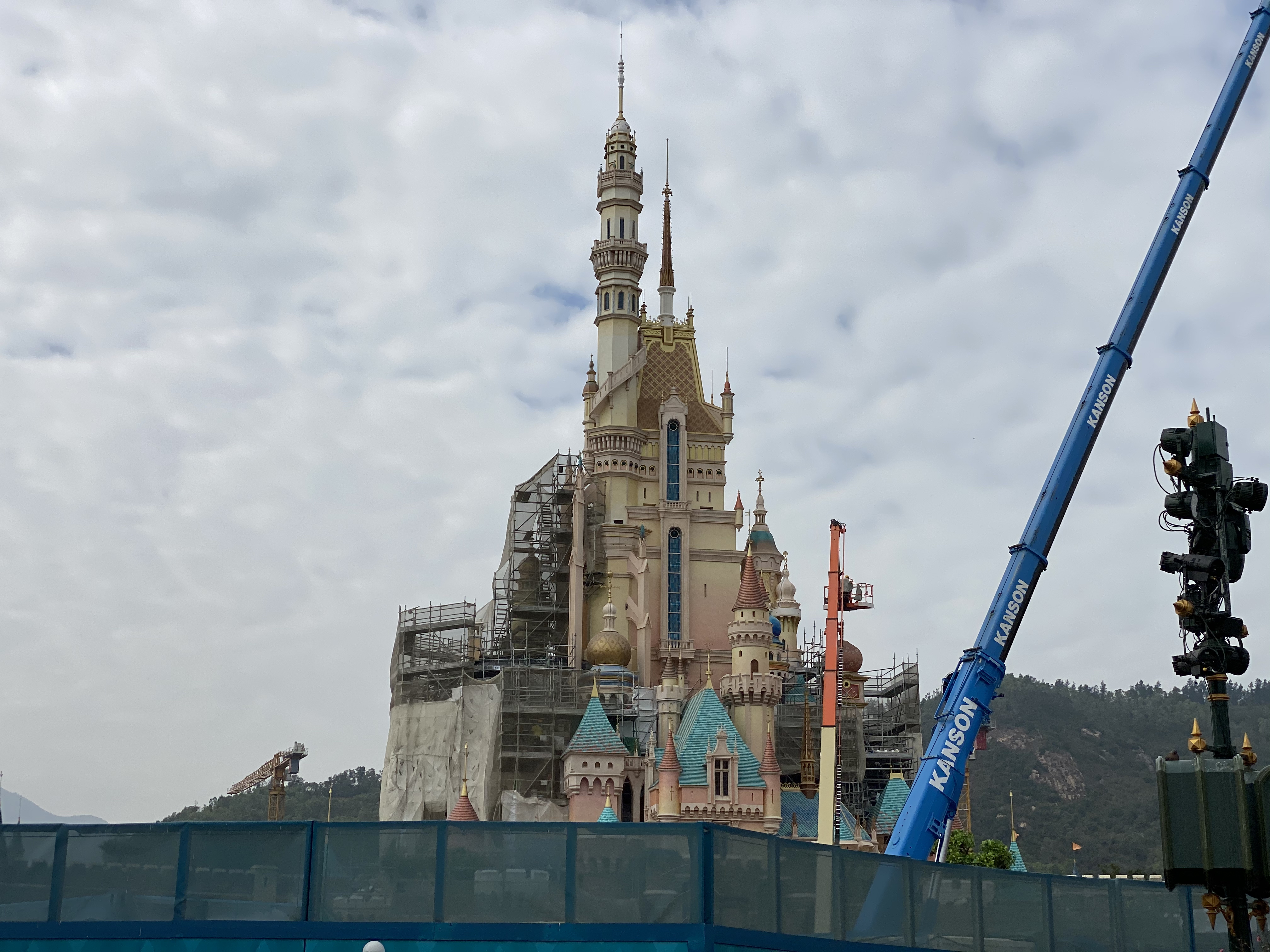 Construction walls still line the perimeter of the castle, with extensive work still taking place on the back side under tarps.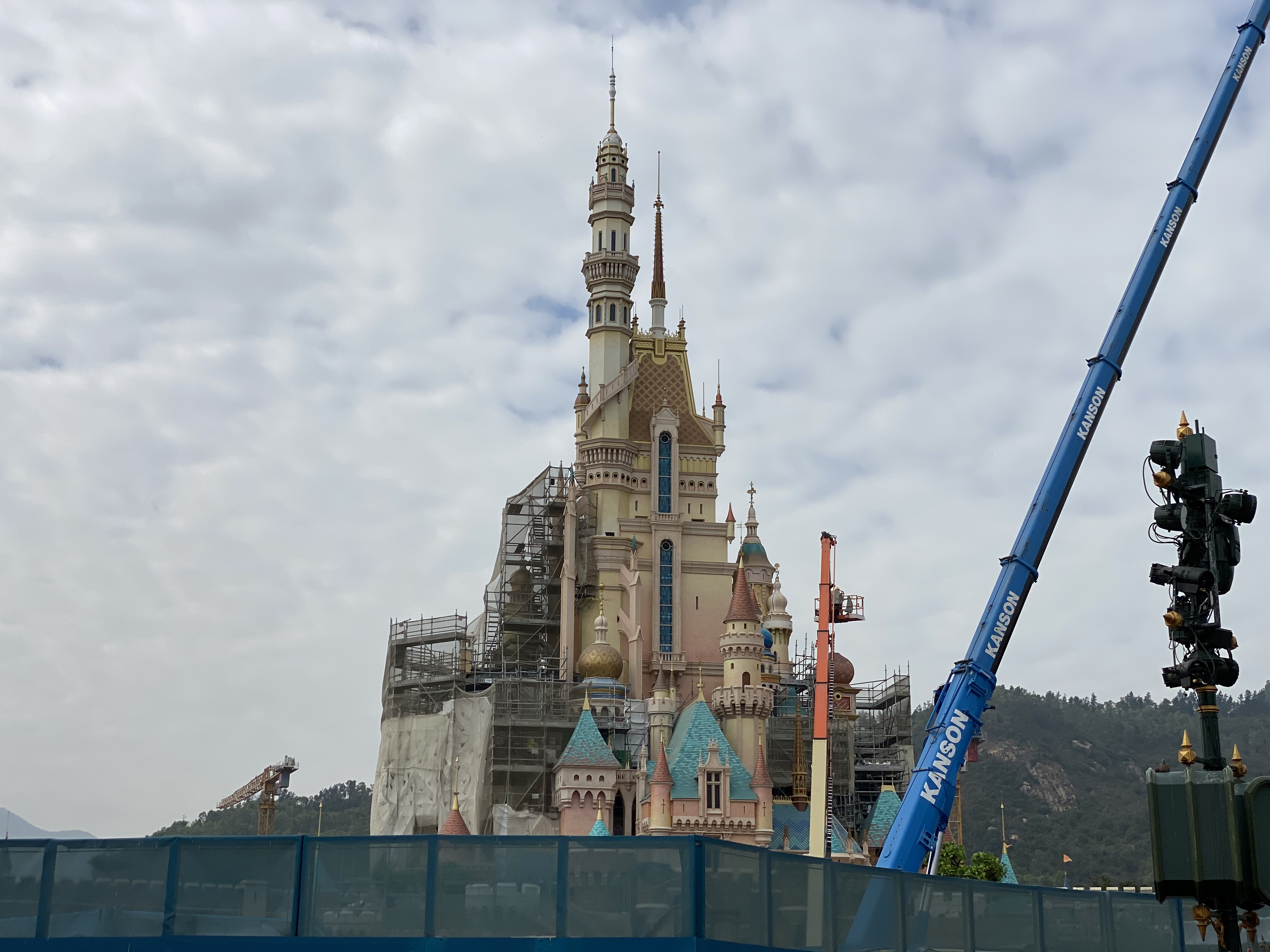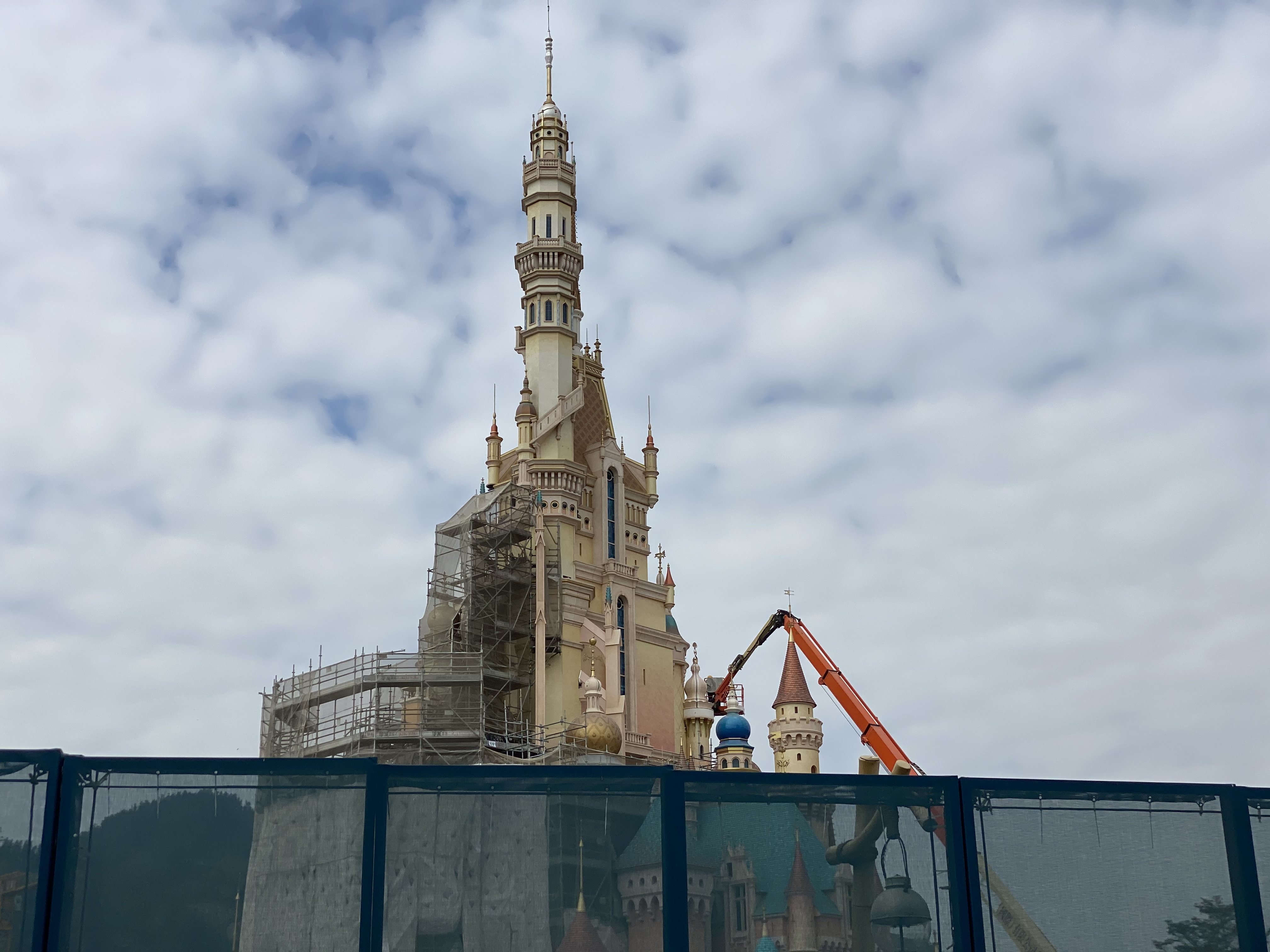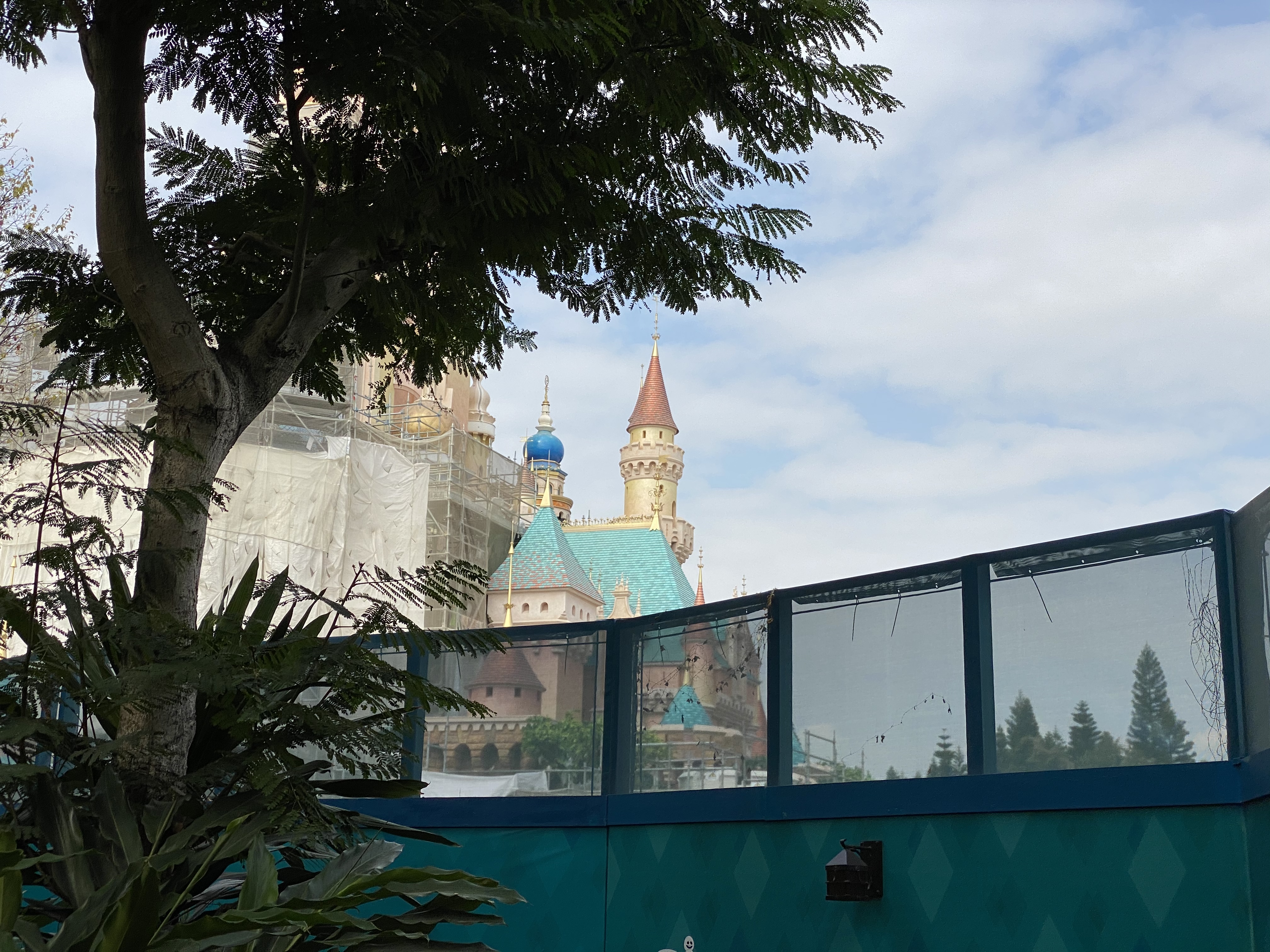 A side view reveals that the new structure is simply built behind the existing Sleeping Beauty Castle. The new castle features a variety of eclectic spires and rooftops, with a winding stairway along the tallest spire.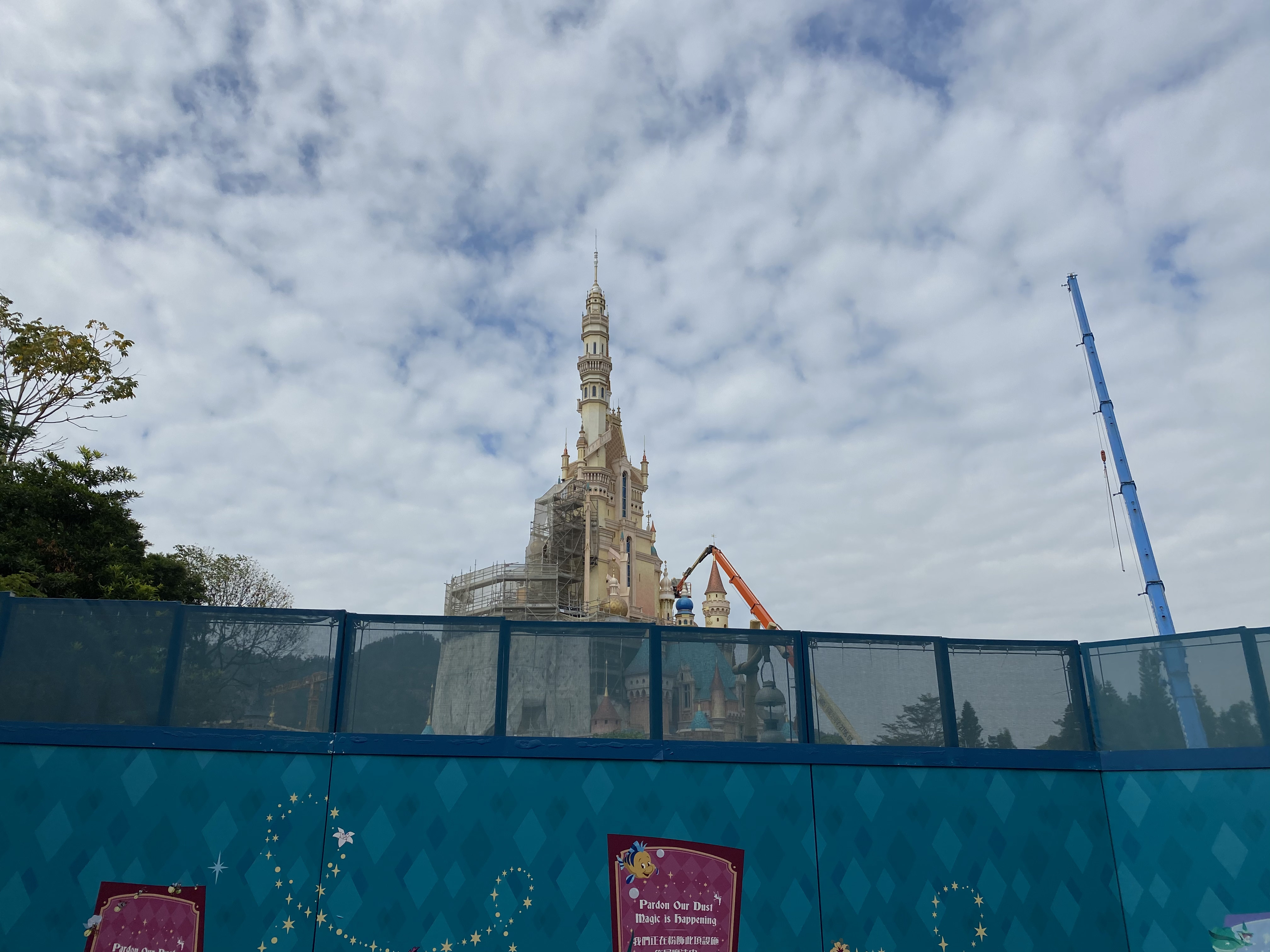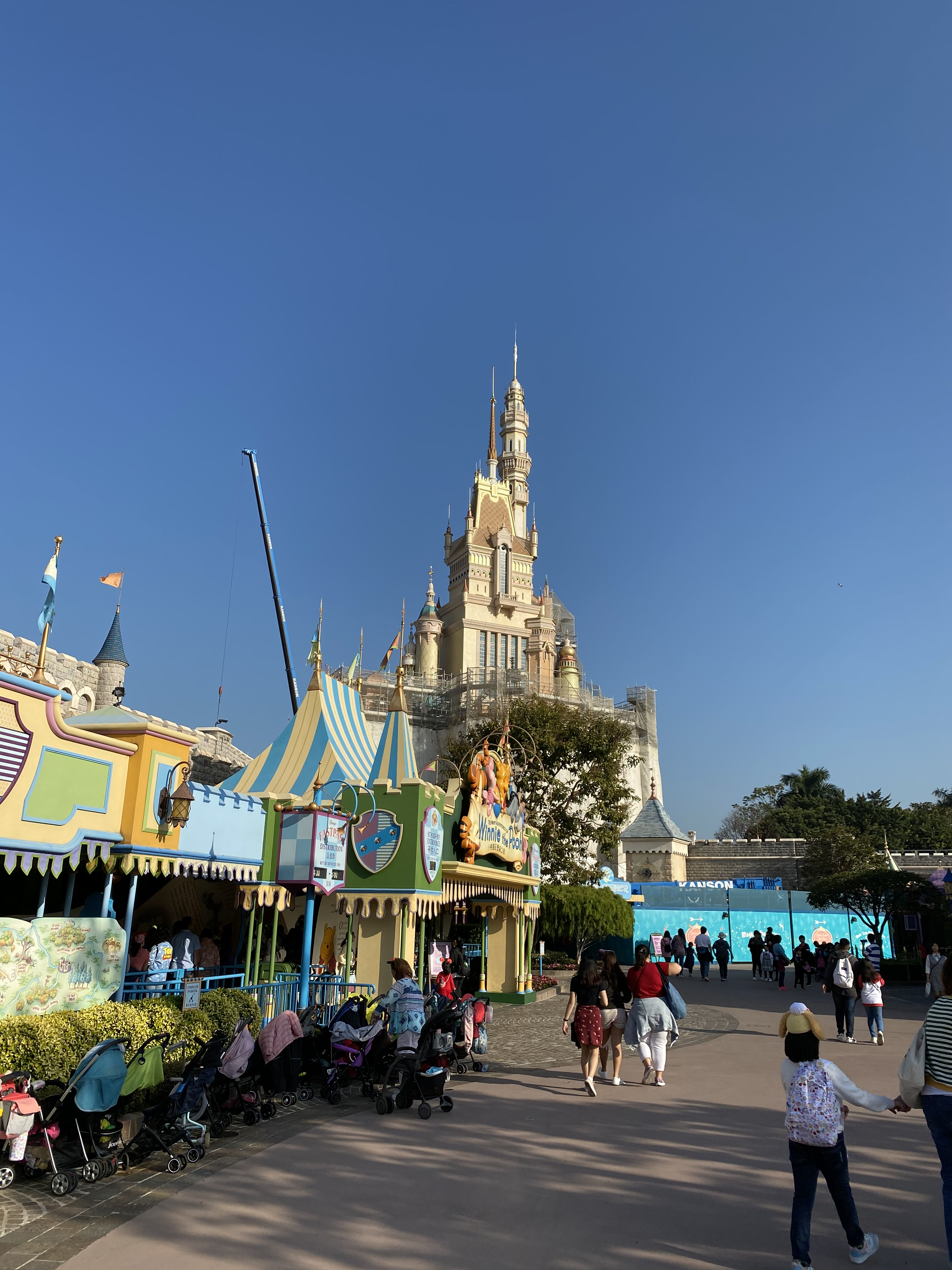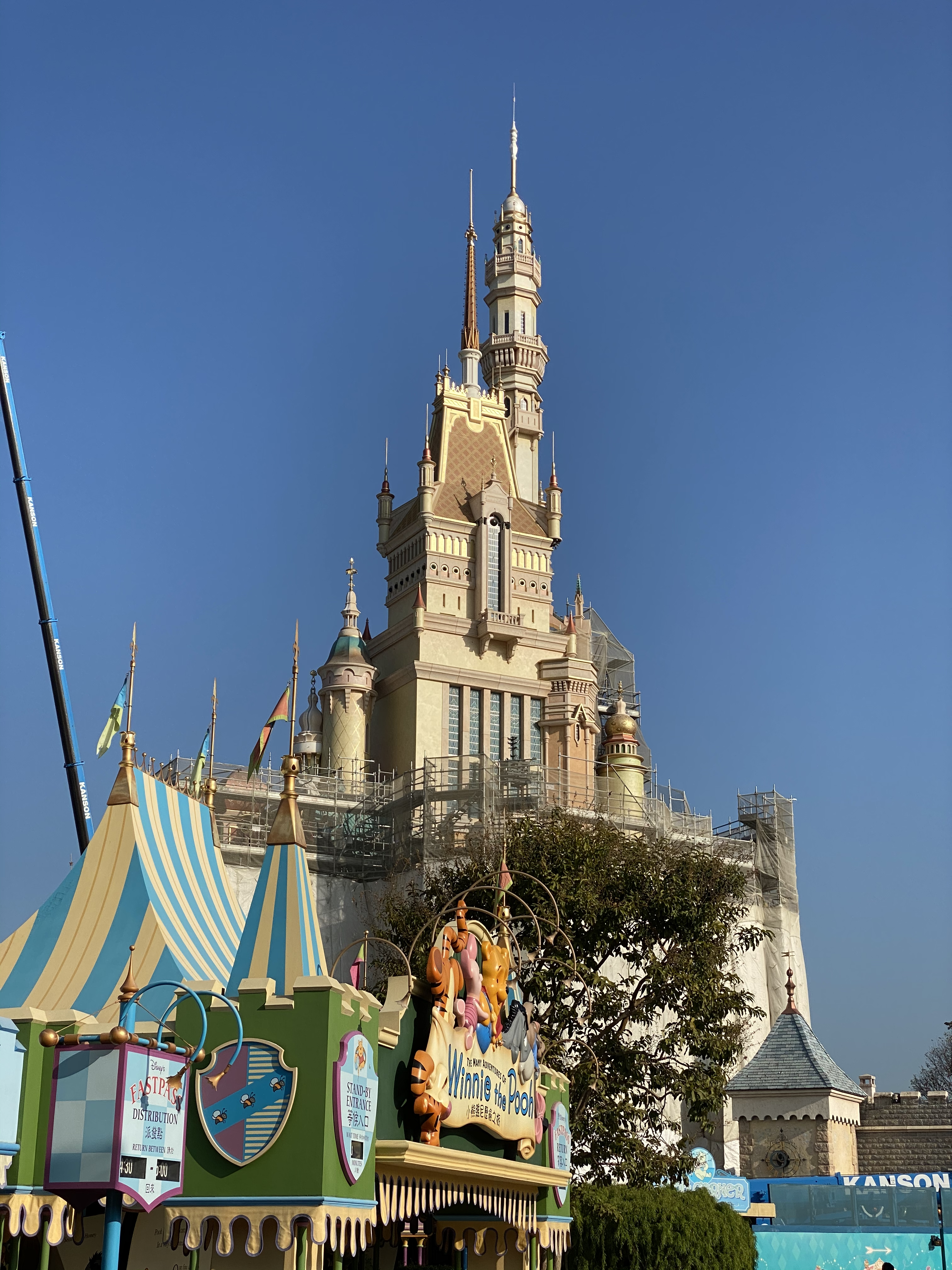 And now we look at the back from Fantasyland.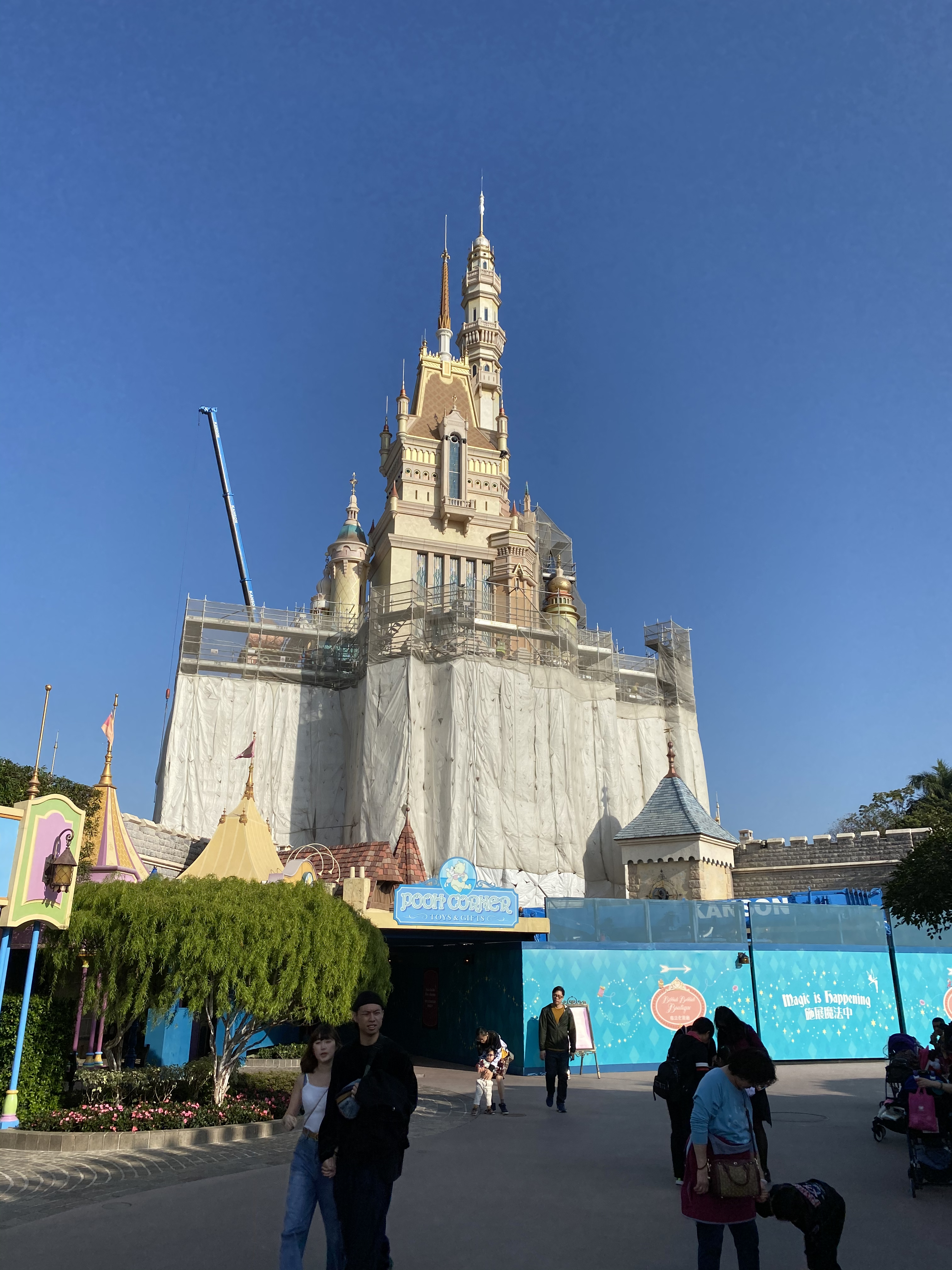 Construction walls run all along the facade of the Pooh Corner Shop, with scrim still covering the base of the castle.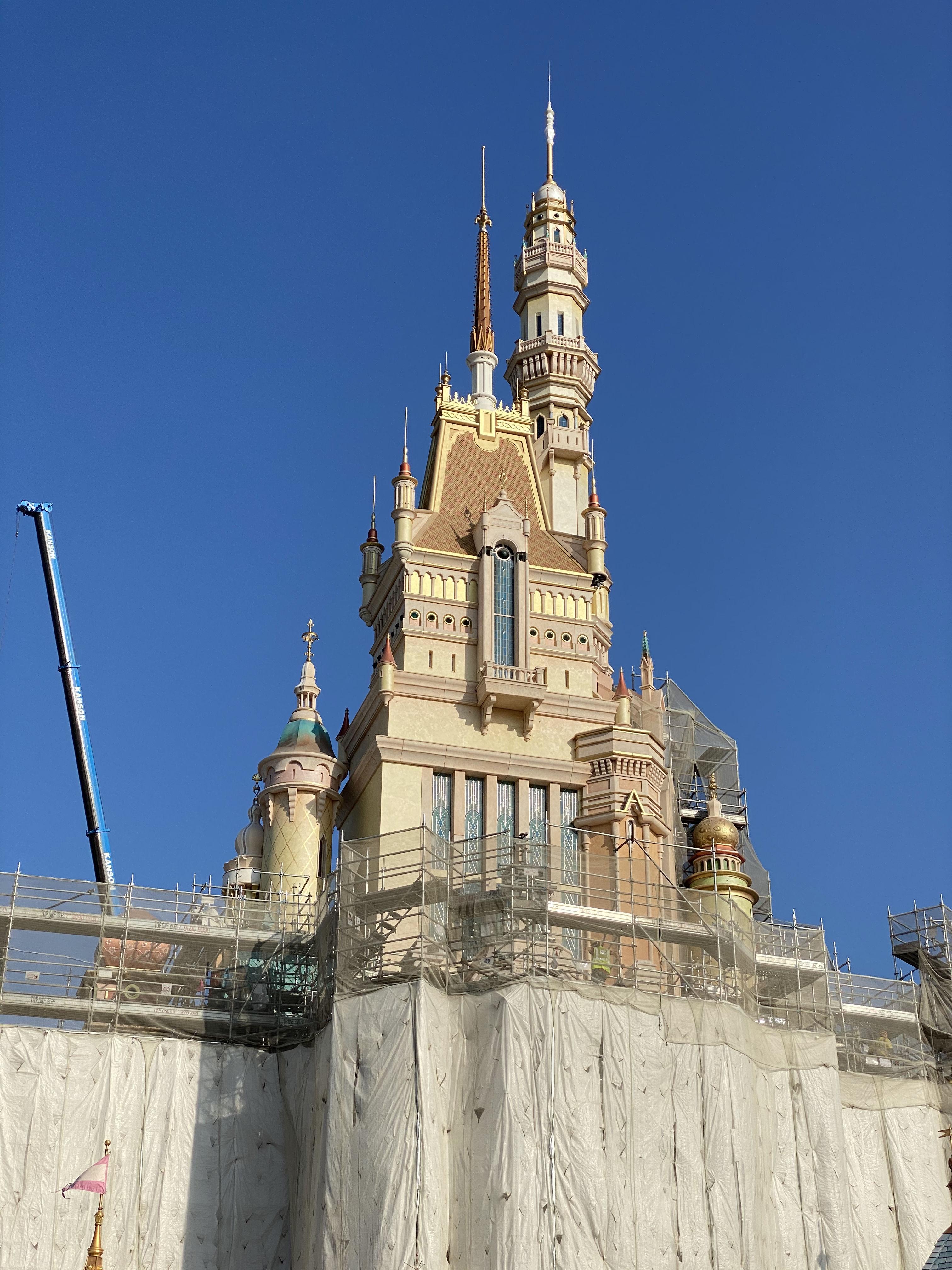 Upon closer inspection, you can make out the intricate details of the stained glass windows gracing the castle exterior.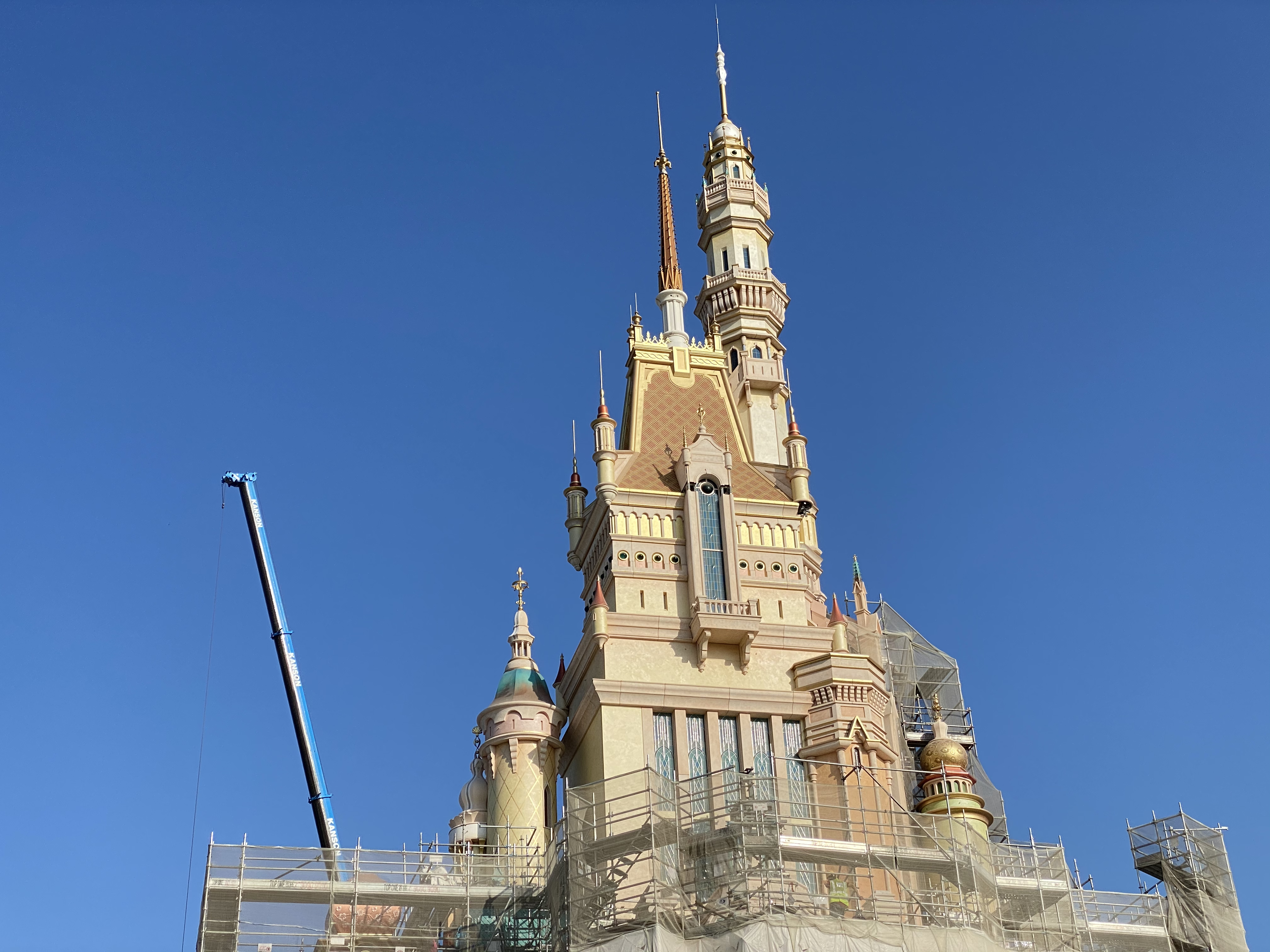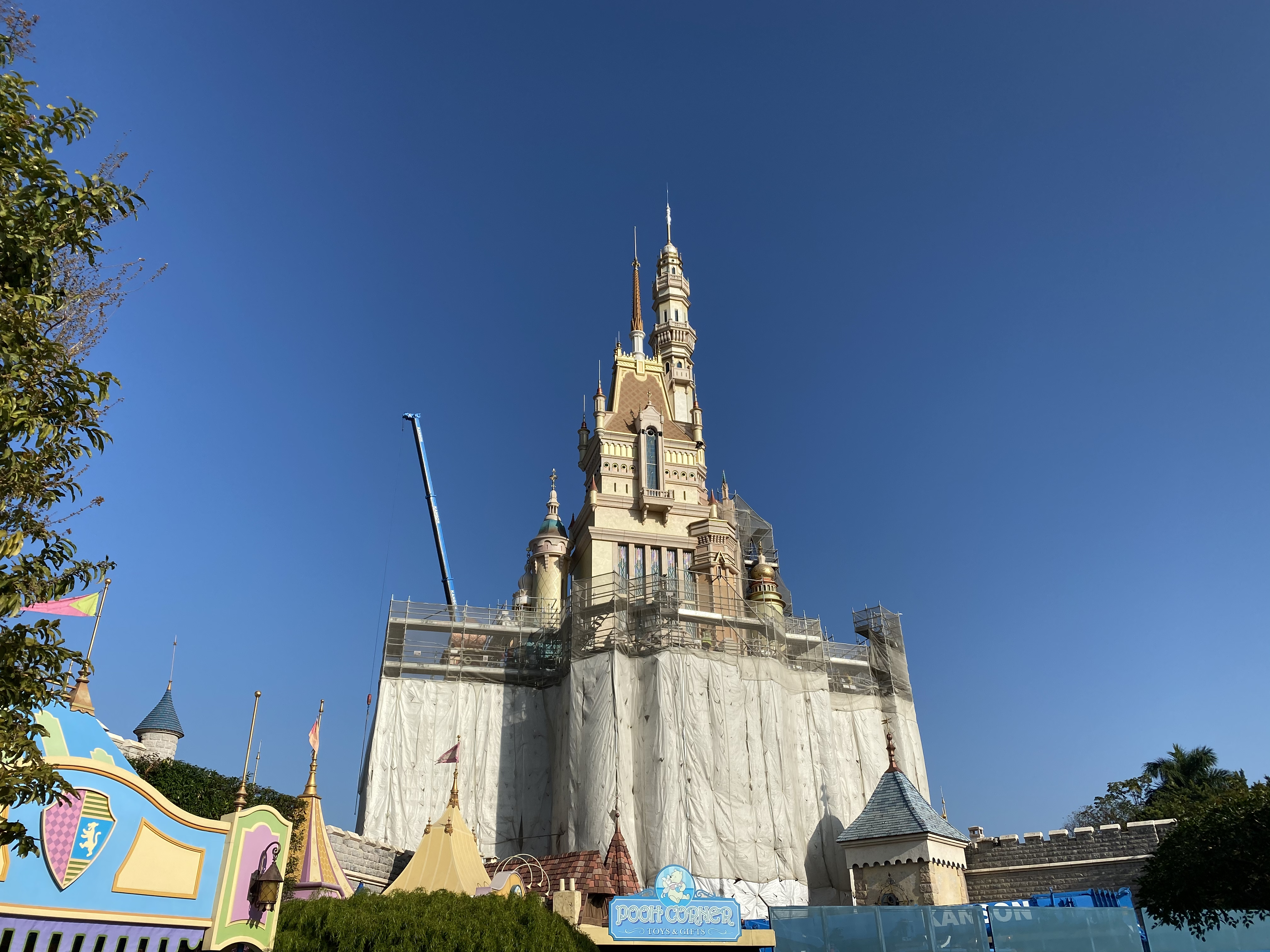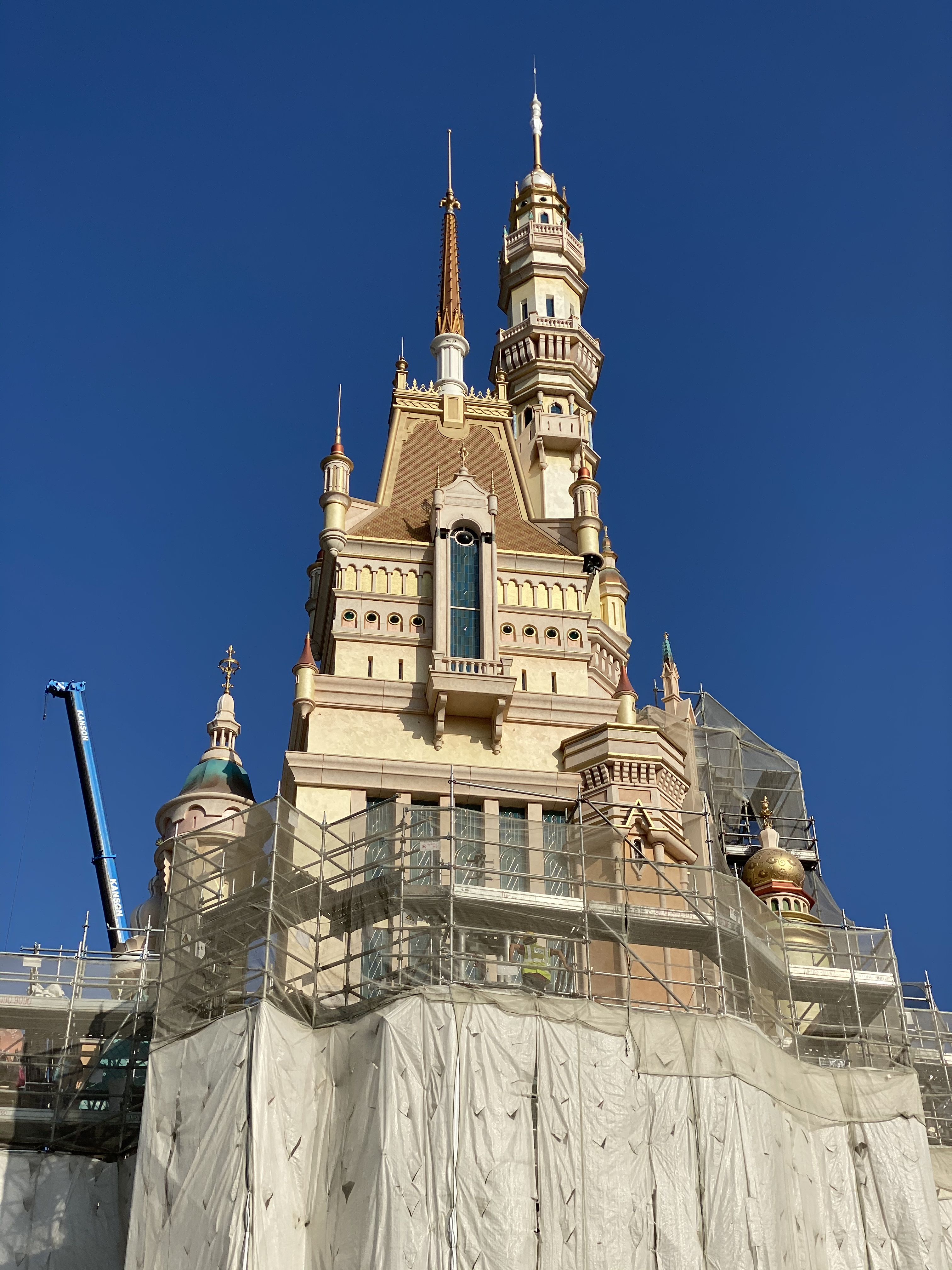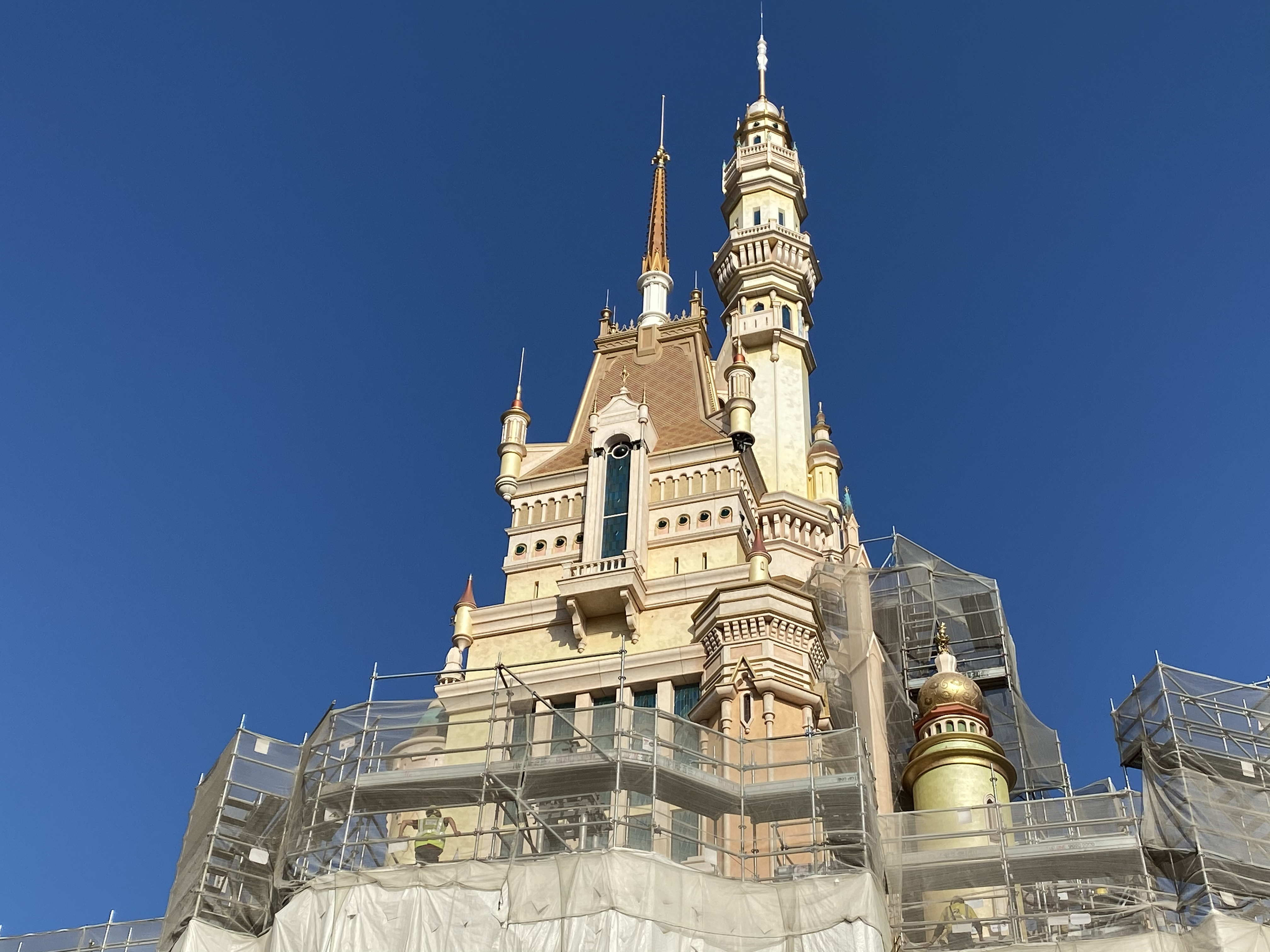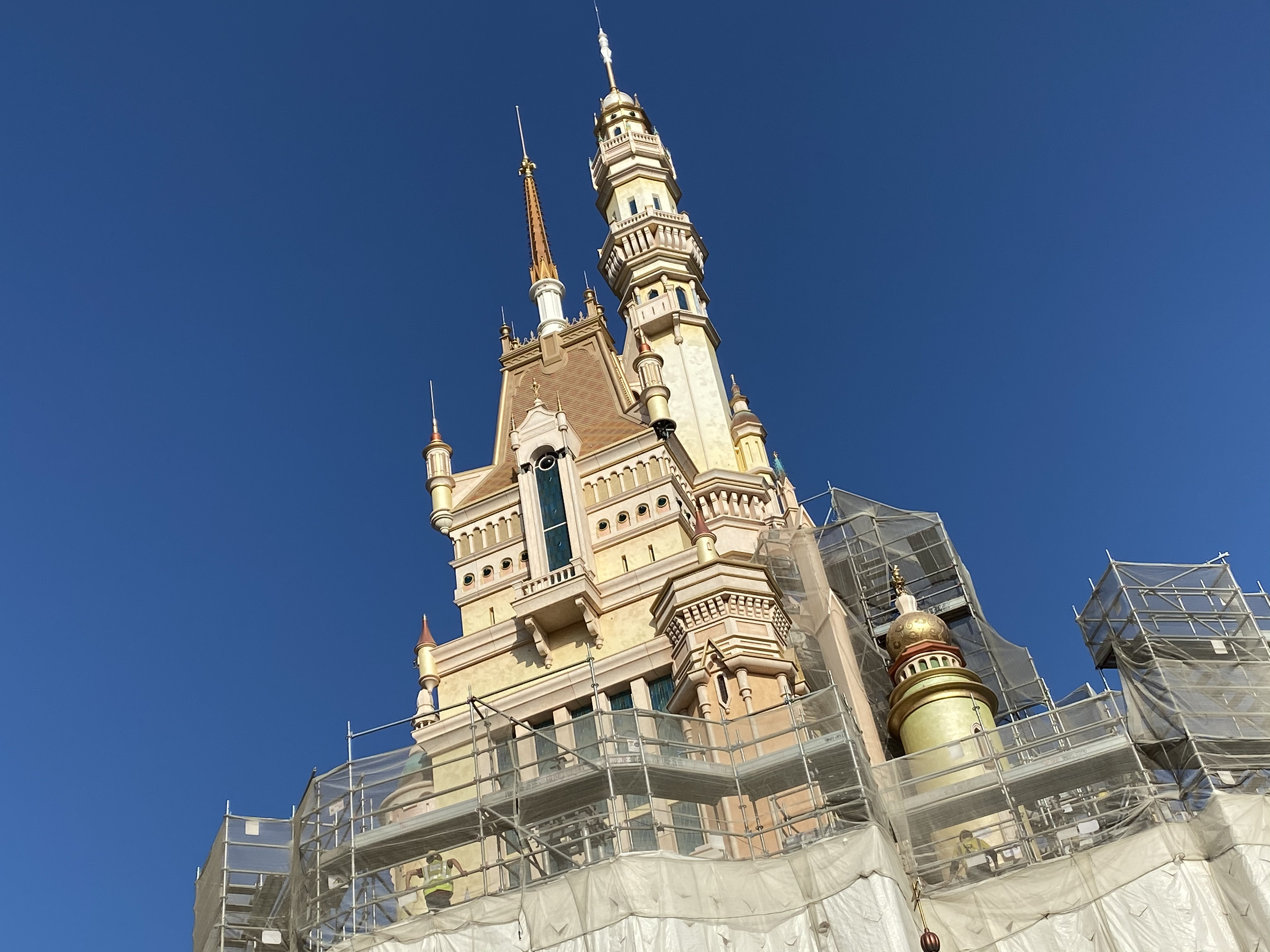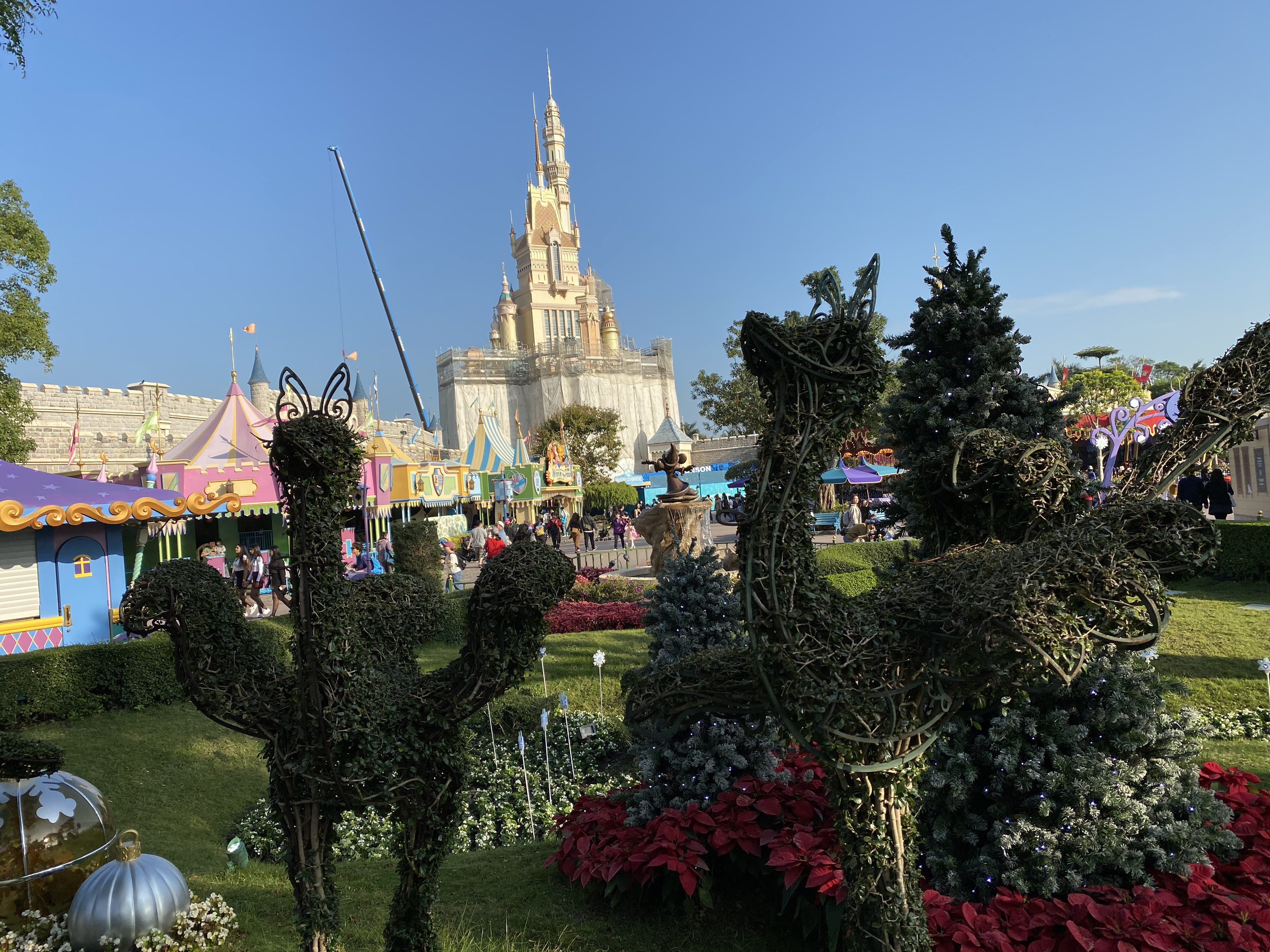 Until the castle is finished and unveiled, this will be the sight for most guests around the park.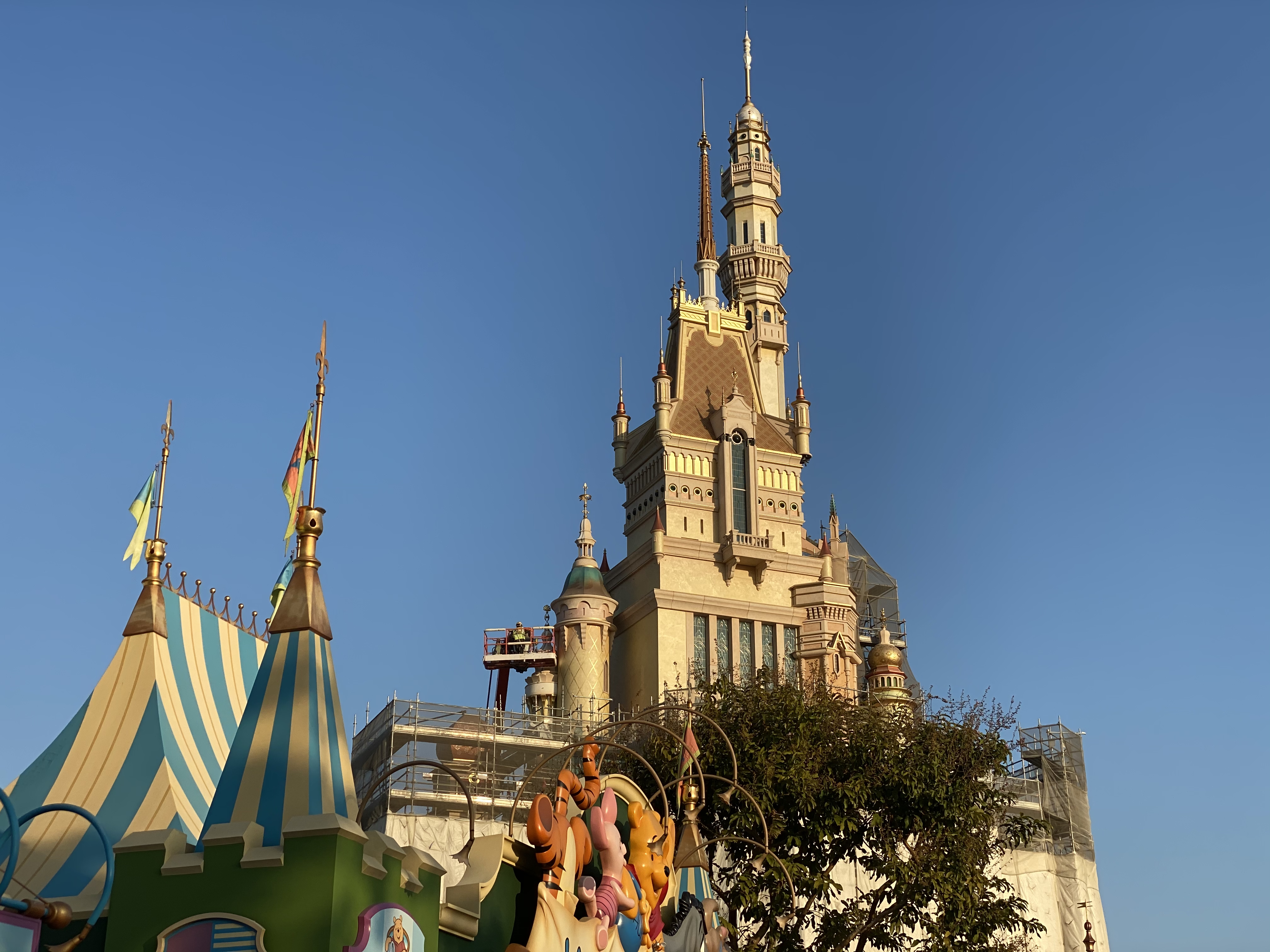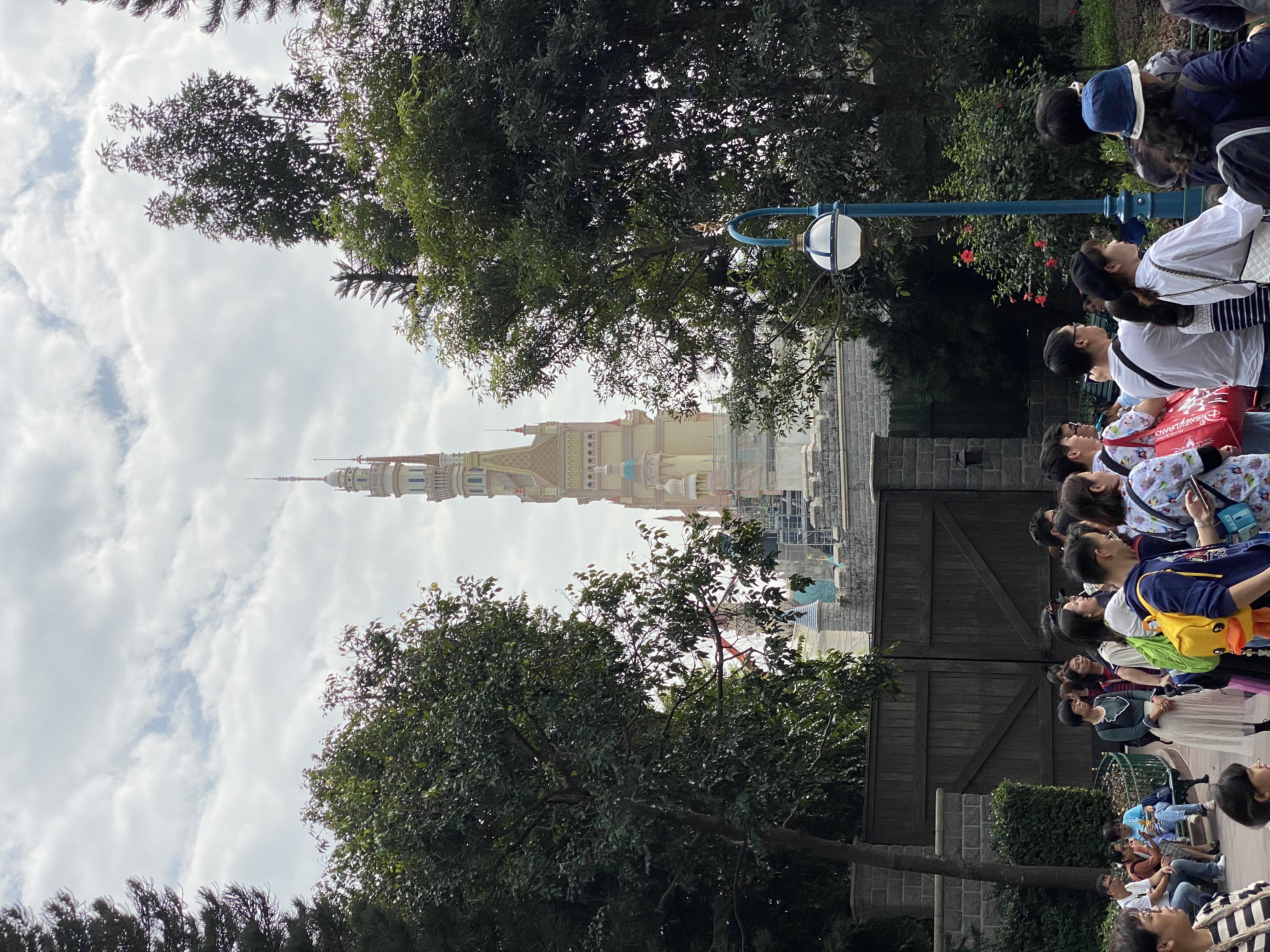 Here's a look over at the right side of the castle, probably the angle you'll want to see the least.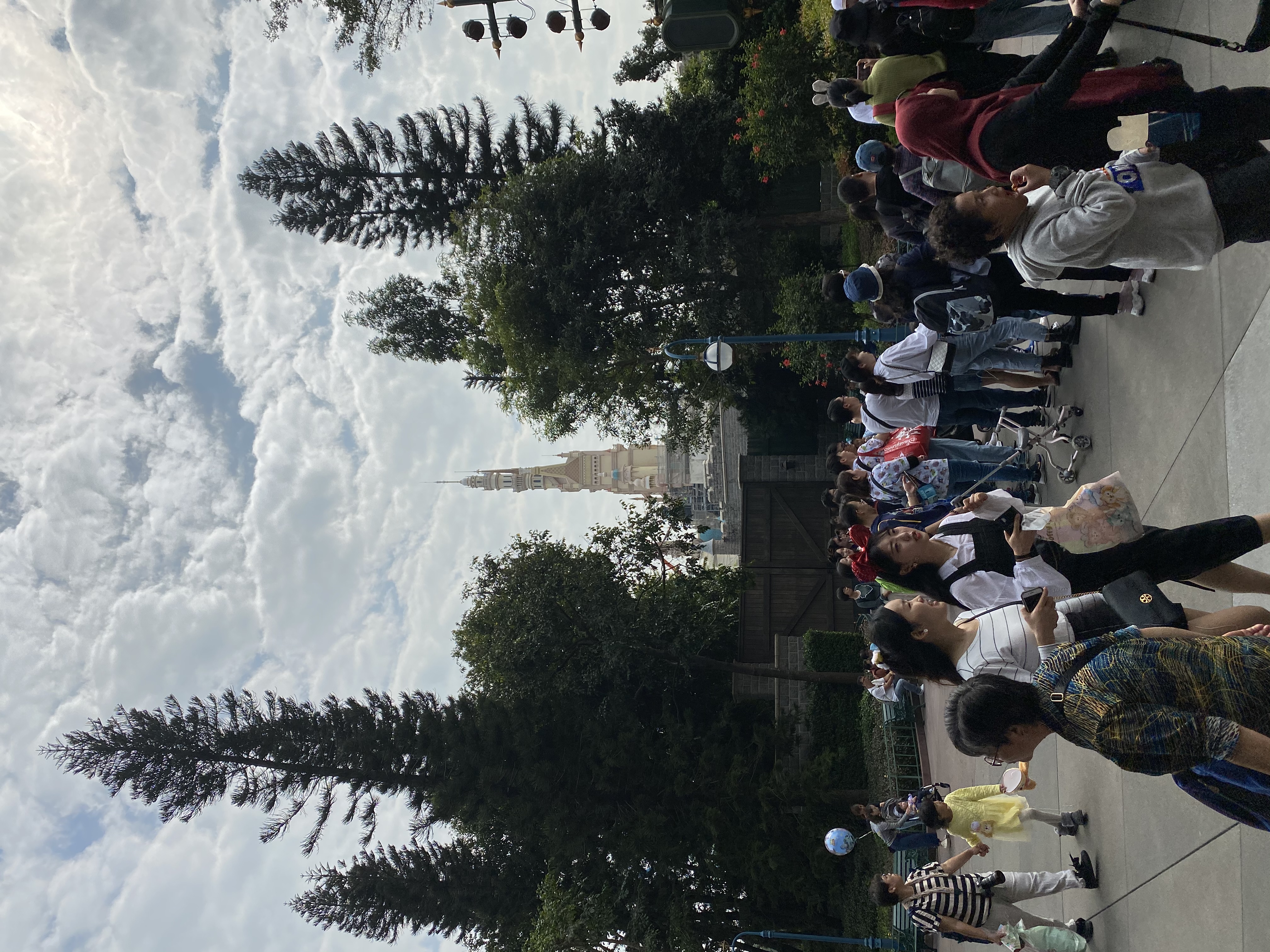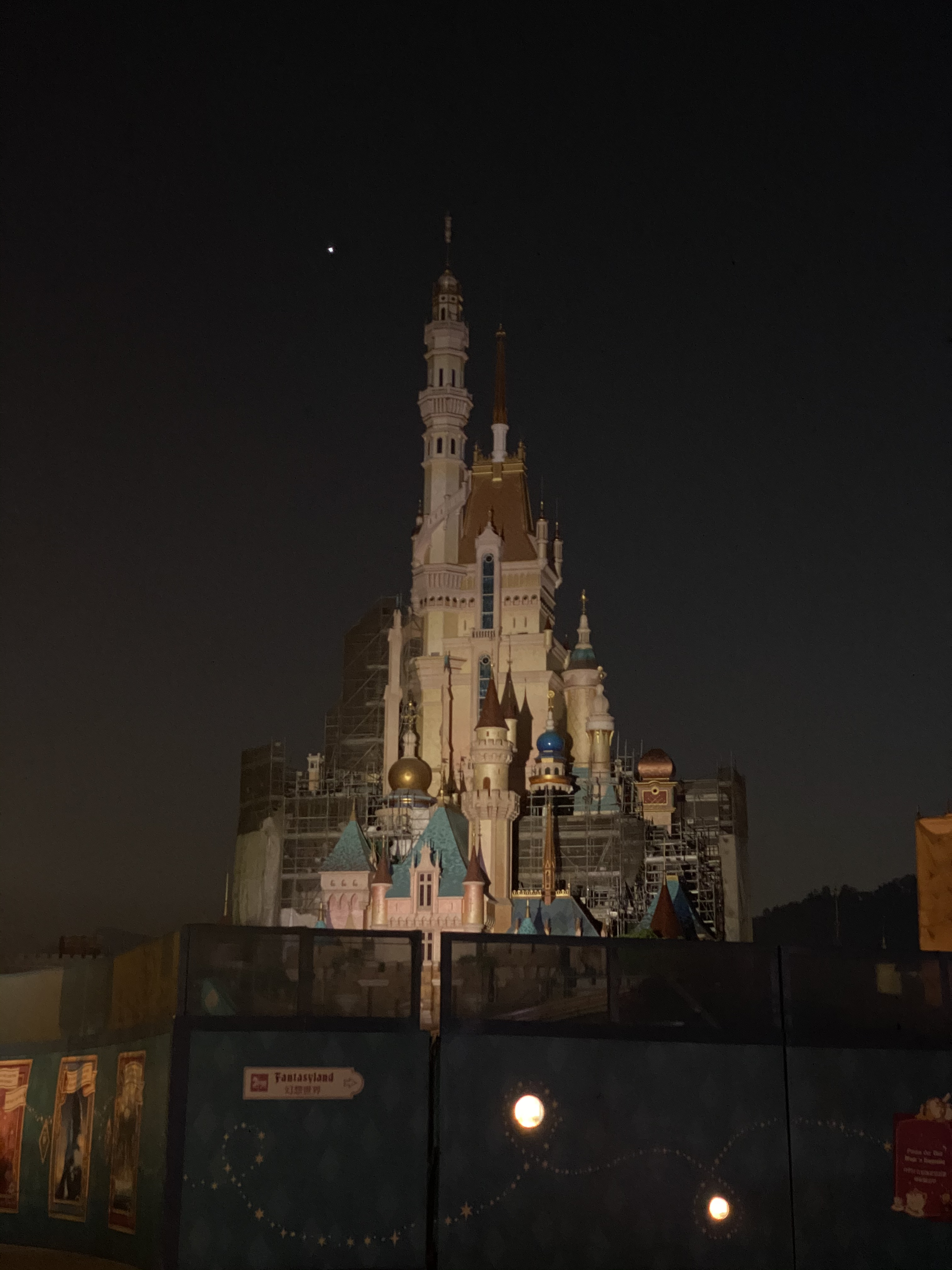 At night, construction lighting illuminates the castle, which is sure to look beautiful with proper show lighting installed. In the center, you can see the new castle stage, which will also include fountains.
So, what do you think of the new Castle of Magical Dreams at Hong Kong Disneyland?