Good morning from a chilly Disney's Hollywood Studios! We're excited to see what's in store for us here today.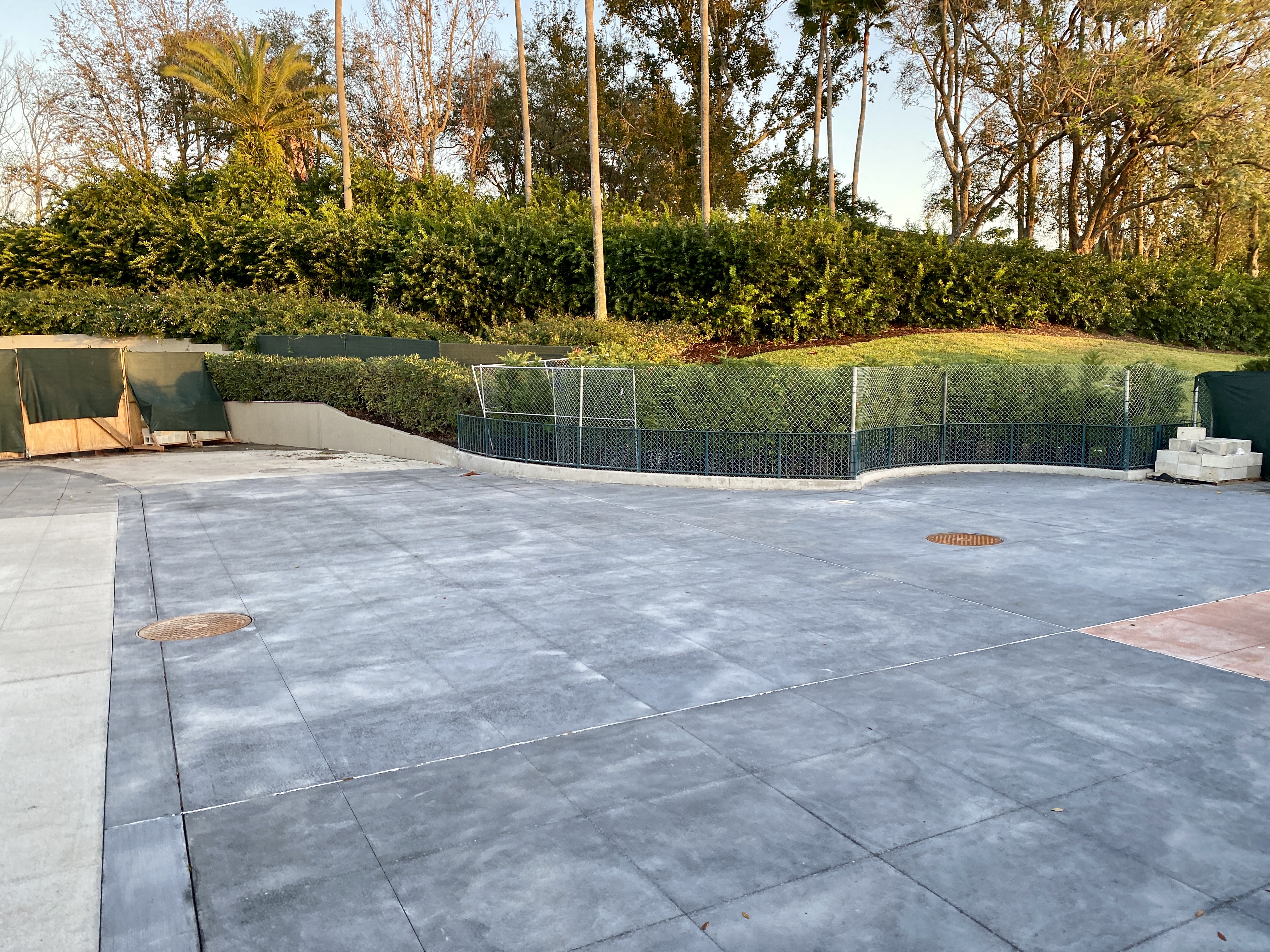 Before we entered the park, we could see that the construction to the right of the park entrance is seemingly very close to completion. All the concrete and paving work appears complete. Once finishing touches are added, we expect this area to open up very soon.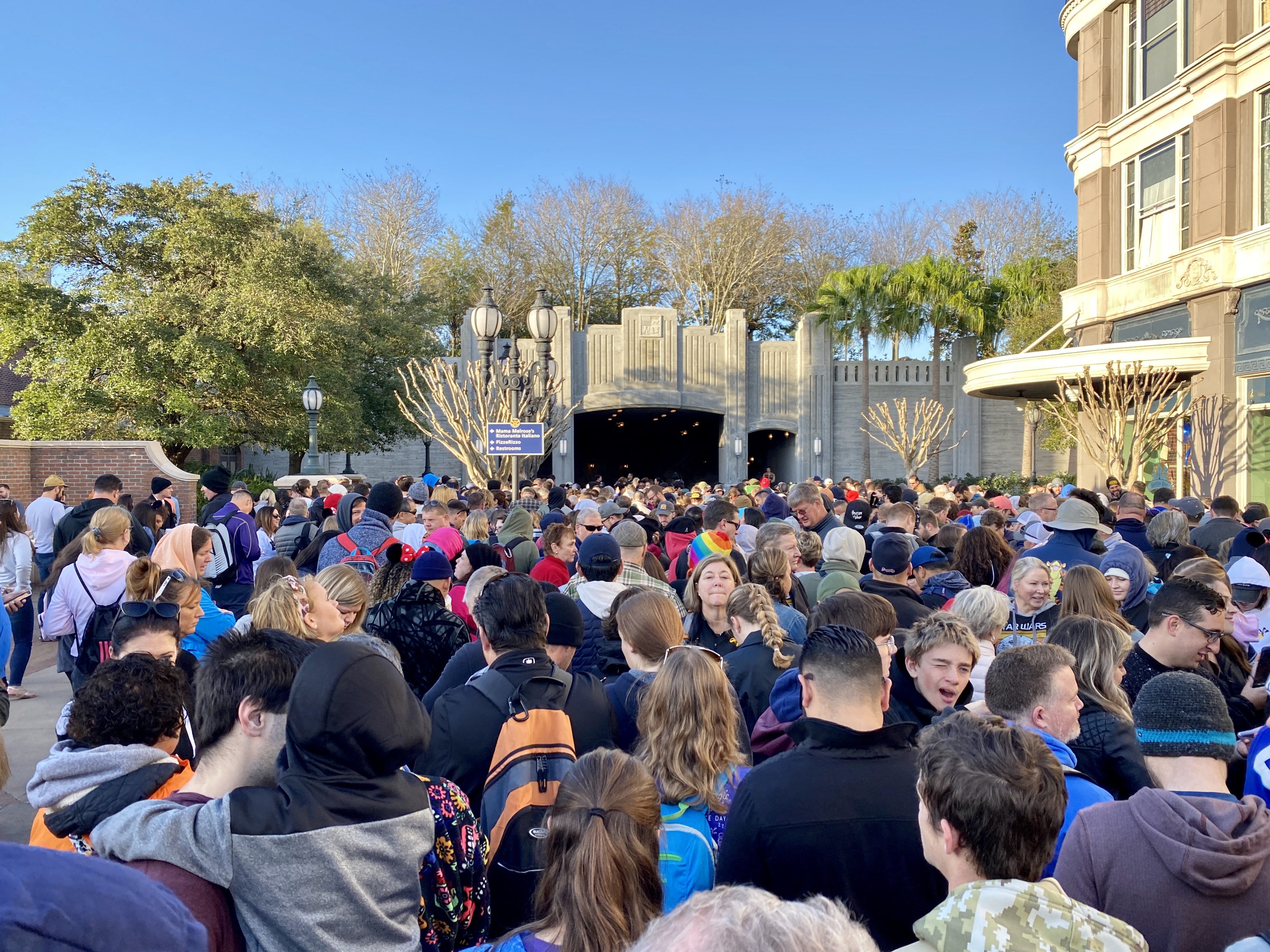 Crowd control was a bit lax today, which we believe was due to the increased volume of guests here for the runDisney Princess Half Marathon Weekend. Normally guests wishing to enter Galaxy's Edge at rope drop must stay in the street and off of the sidewalk, but there were no cast members present this morning to direct traffic. Once inside the tunnel, cast members were present to keep the flow of traffic to the center archway.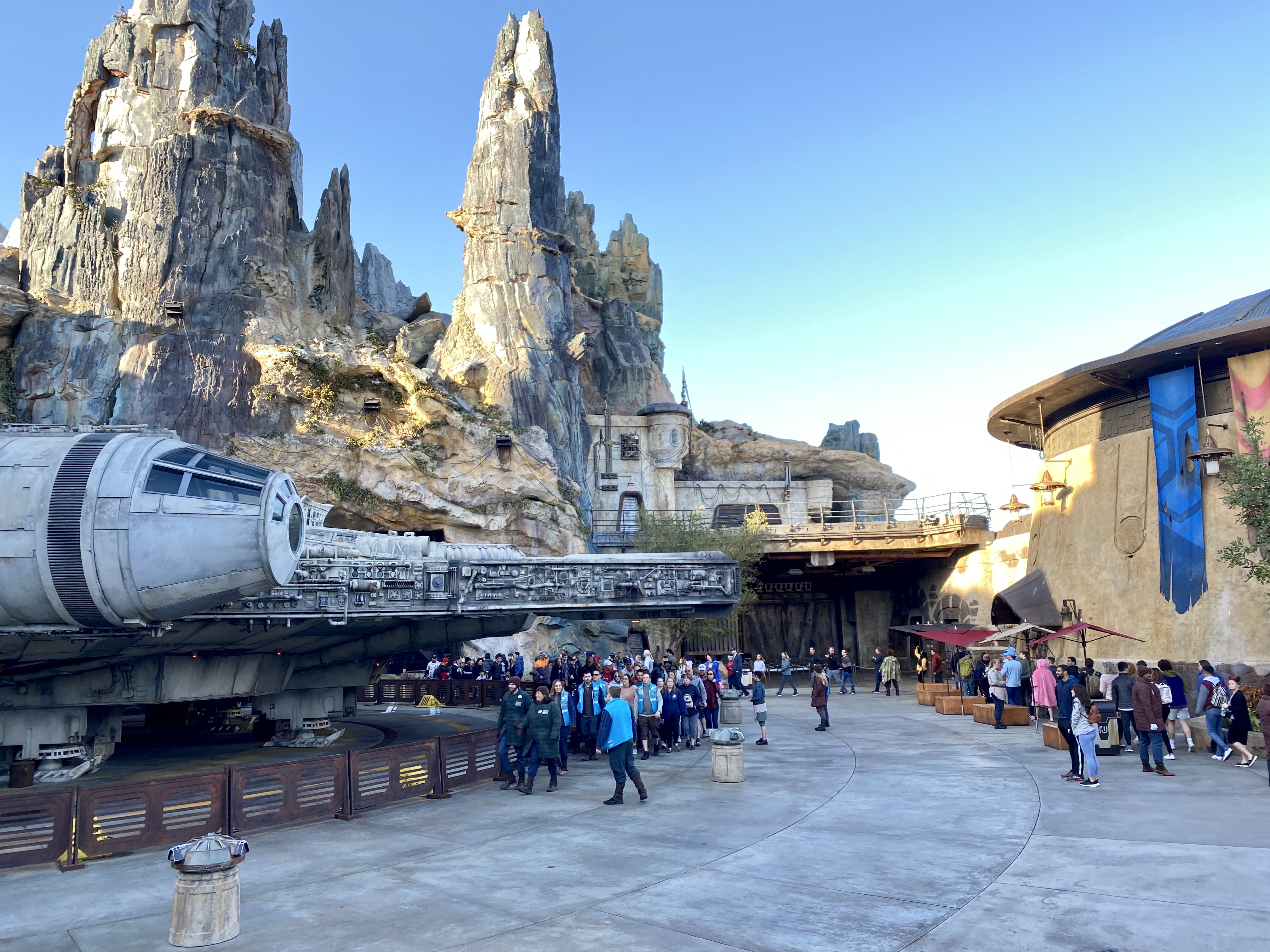 Once inside Galaxy's Edge, we hurried ahead through the market to see the front of the standby line for Millenium Falcon: Smugglers Run arrive at the ride entrance. The excitement was palpable!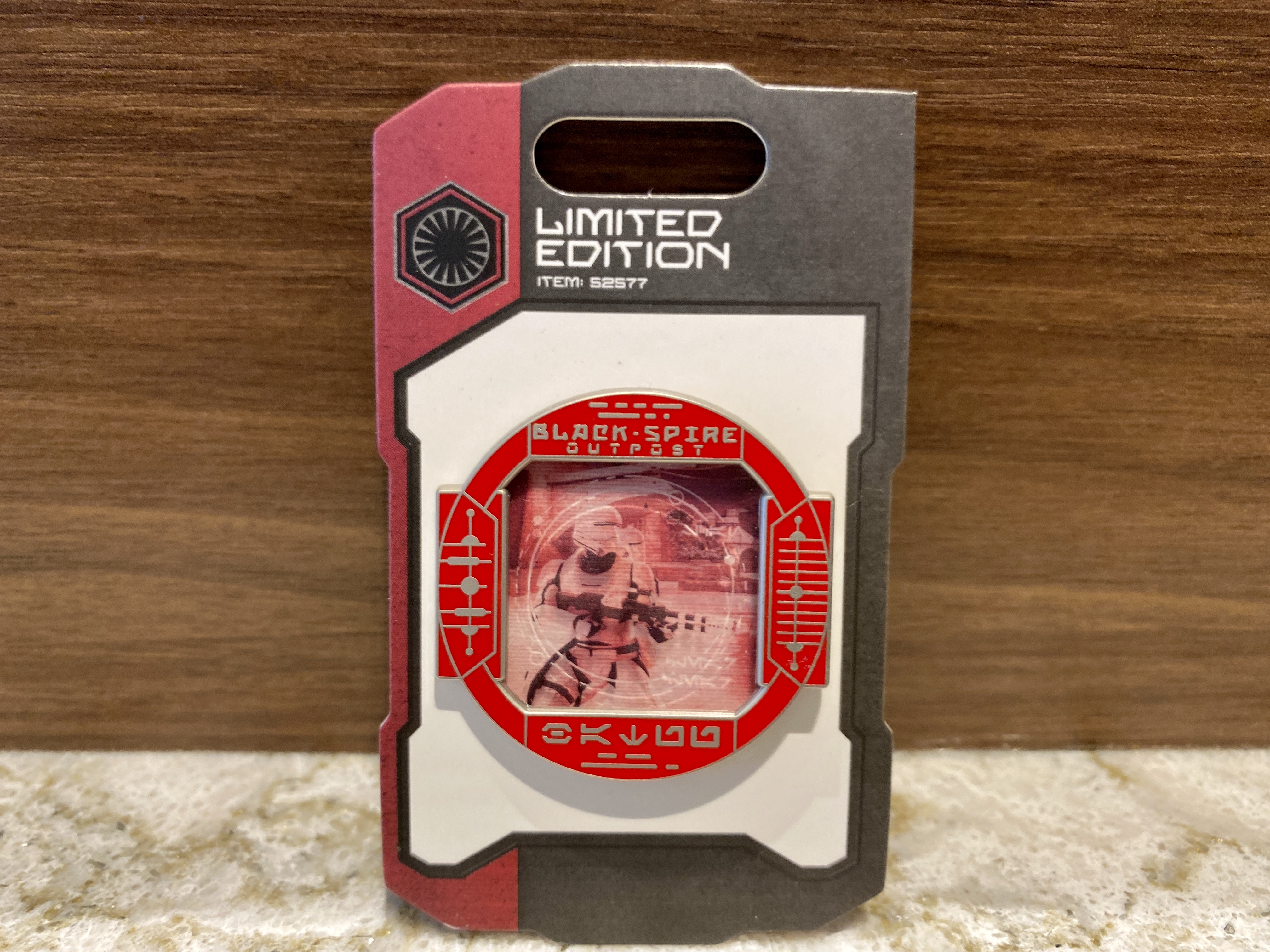 A few days ago a number of Limited Edition pins were released, and we were able to snag these Star Wars themed ones.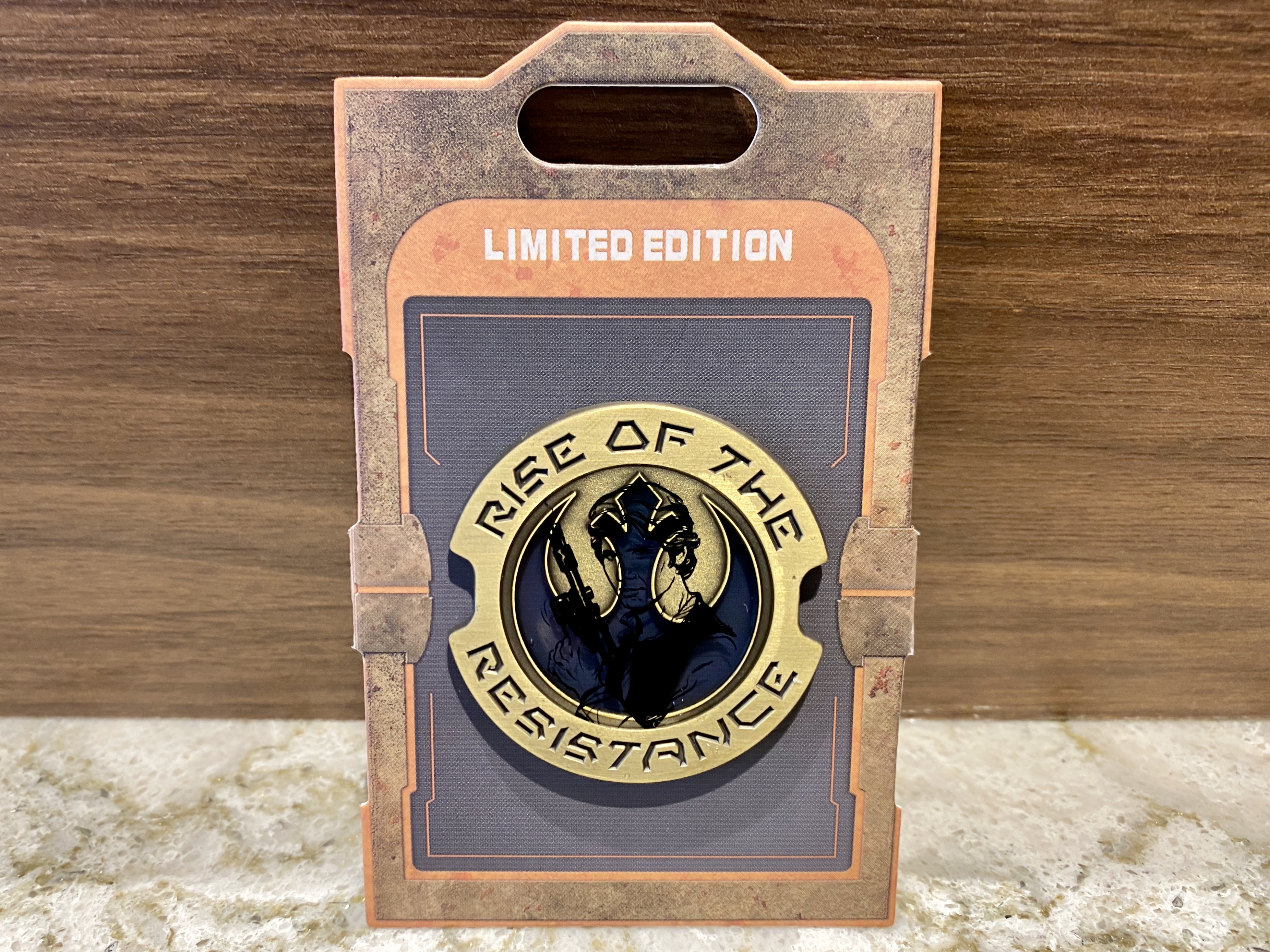 All three pins retail for $17.99 each.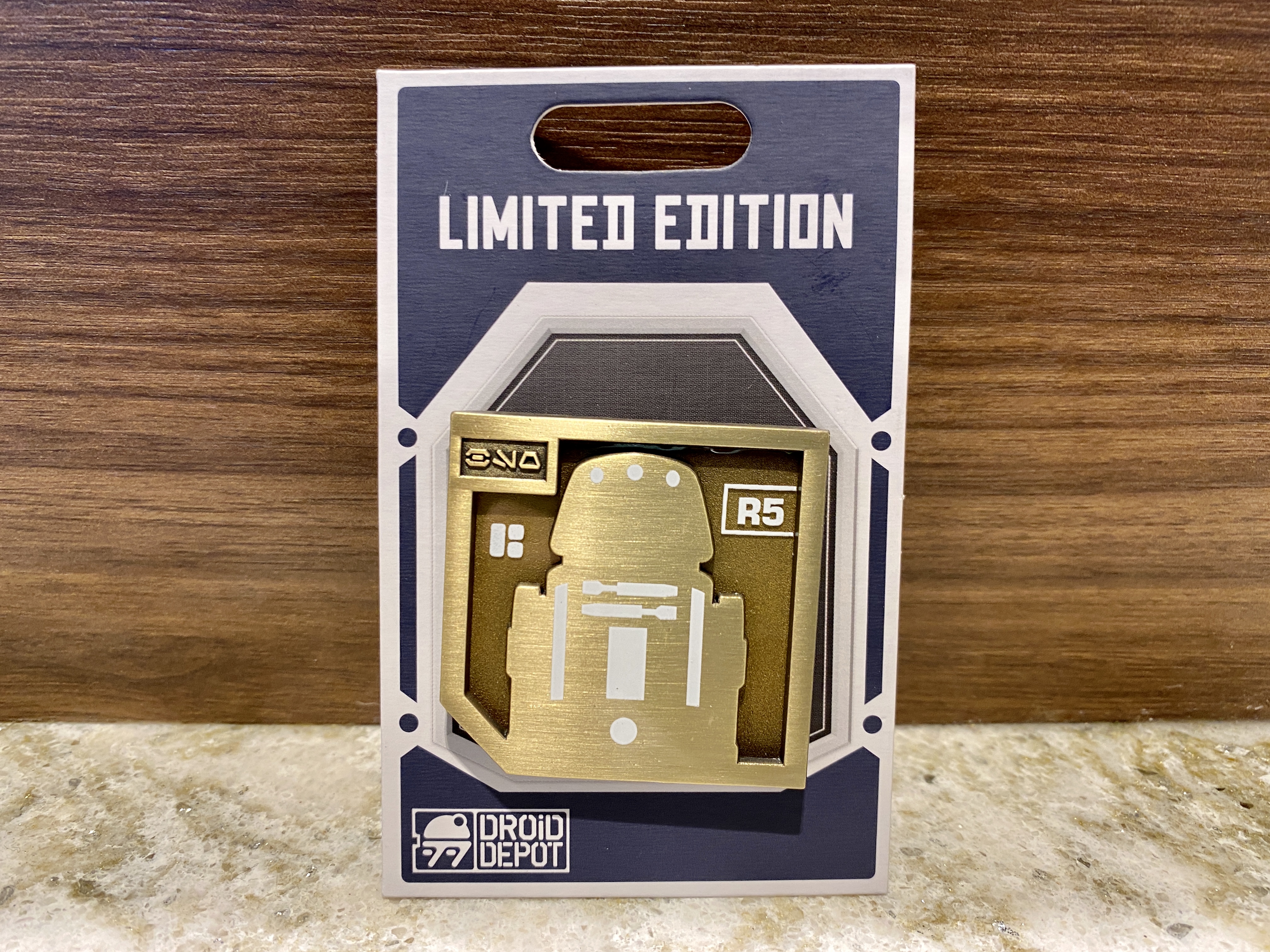 These pins are available at several locations throughout the park, but we found ours at Keystone Clothiers.
Cast Member previews have begun for Mickey & Minnie's Runaway Railway. We saw a lot people exiting the ride wearing Great Movie Ride tshirts. Are you excited for this new ride, or do you miss the old one? Let us know in the comments!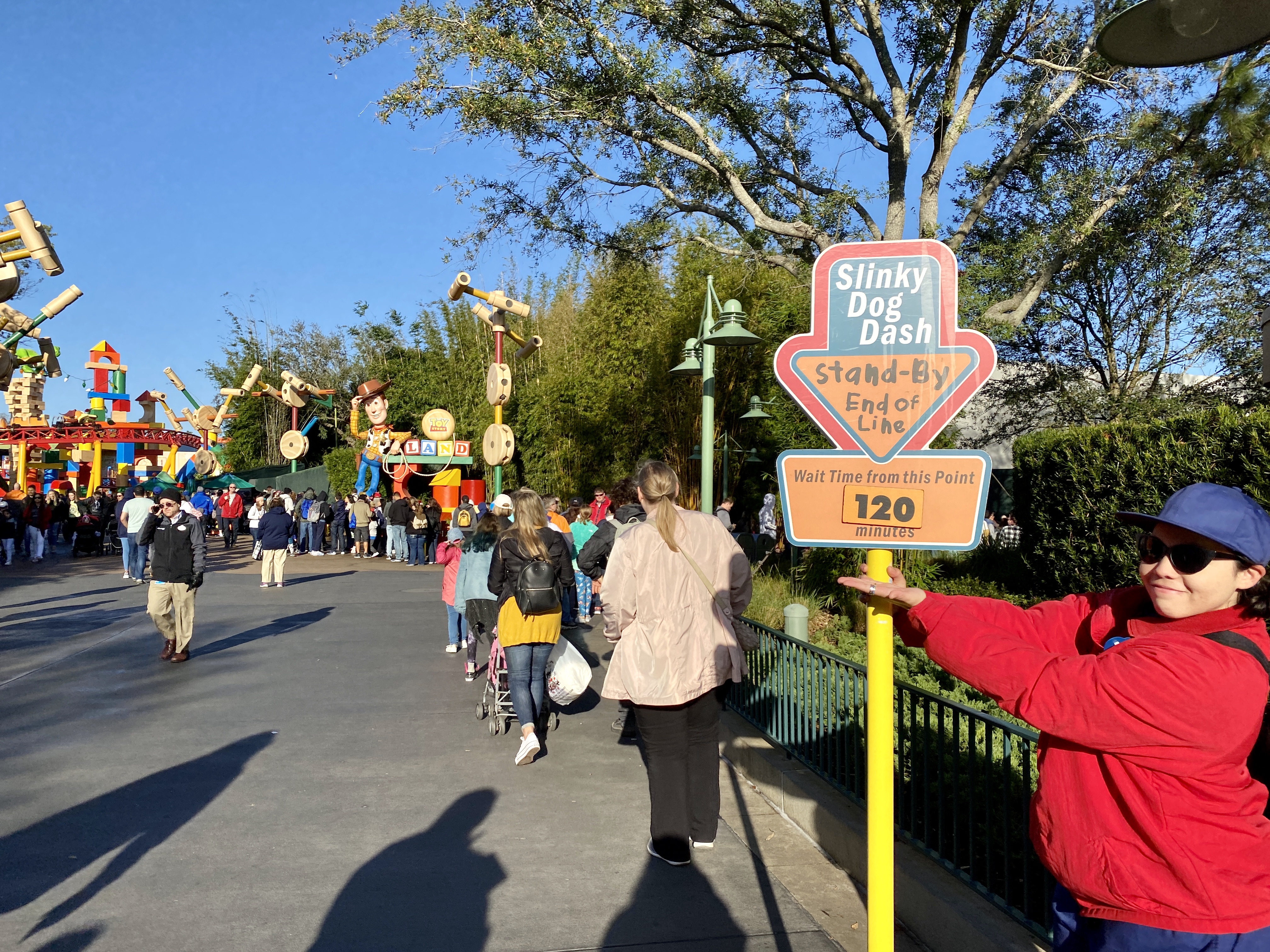 We may not have been able to preview the new ride, but this one is still in high demand. The line for Slinky Dog Dash stretched all the way out of Toy Story Land!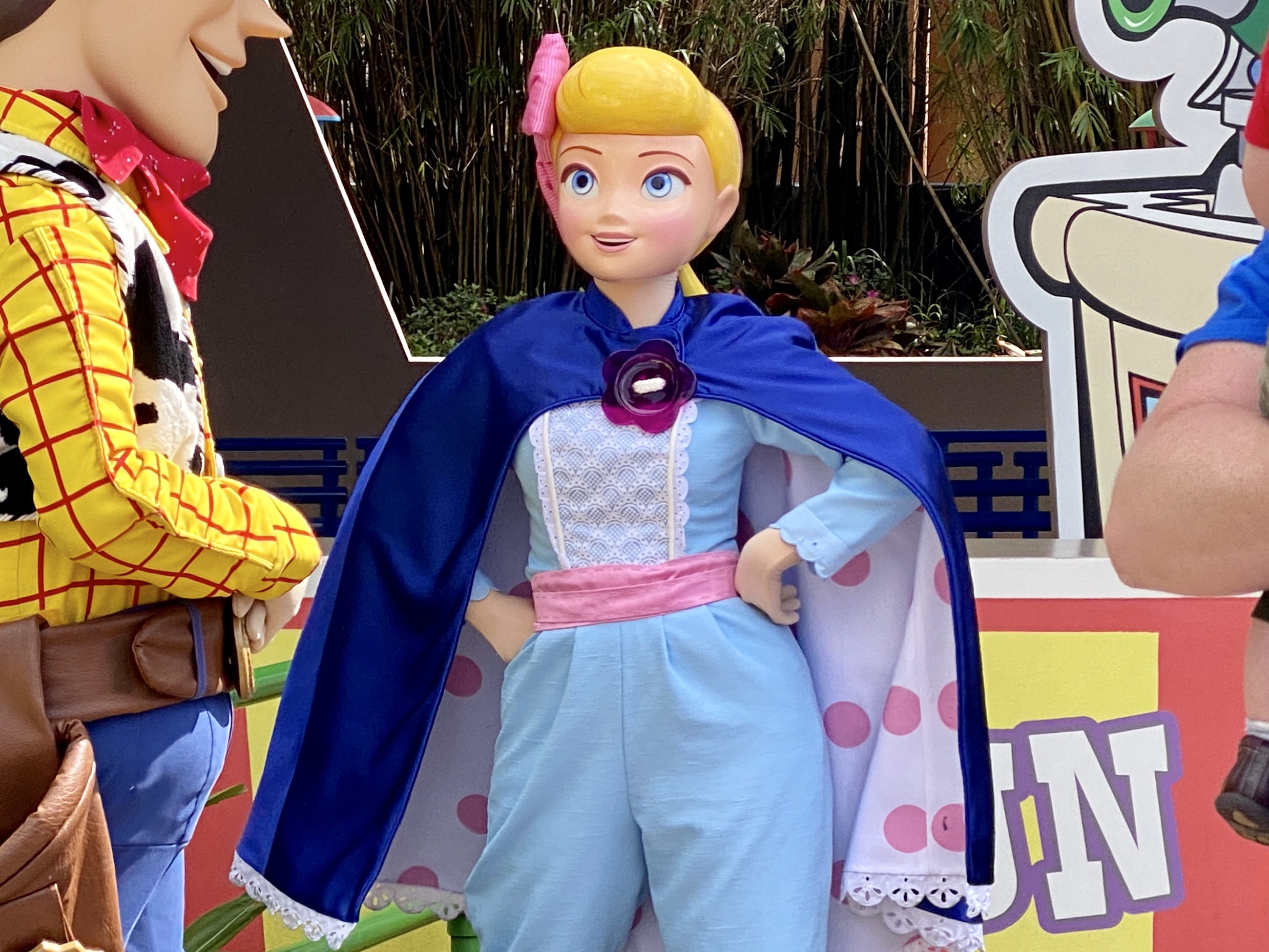 Next up, it was time to say goodbye to some of our favorite characters in the parks. Bo Peep has been meeting guests with Woody since the release of Toy Story 4, but it was recently announced that she, Mike Wazowski from Monsters, Inc., and Frozone from The Incredibles would all become seasonal character meet and greets.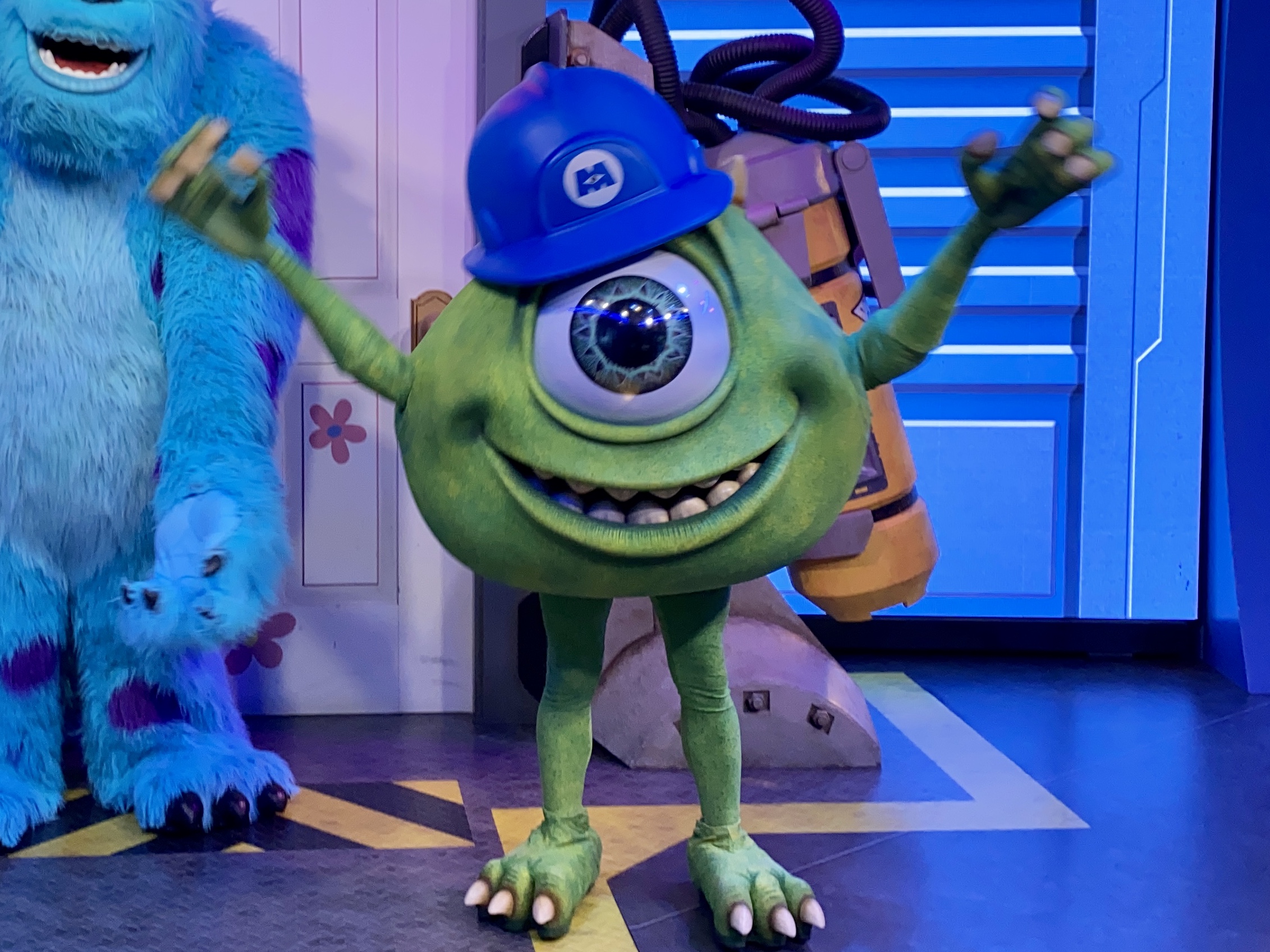 We took a moment to see each character in their meet and greet spot, one last time. No return date has been announced yet.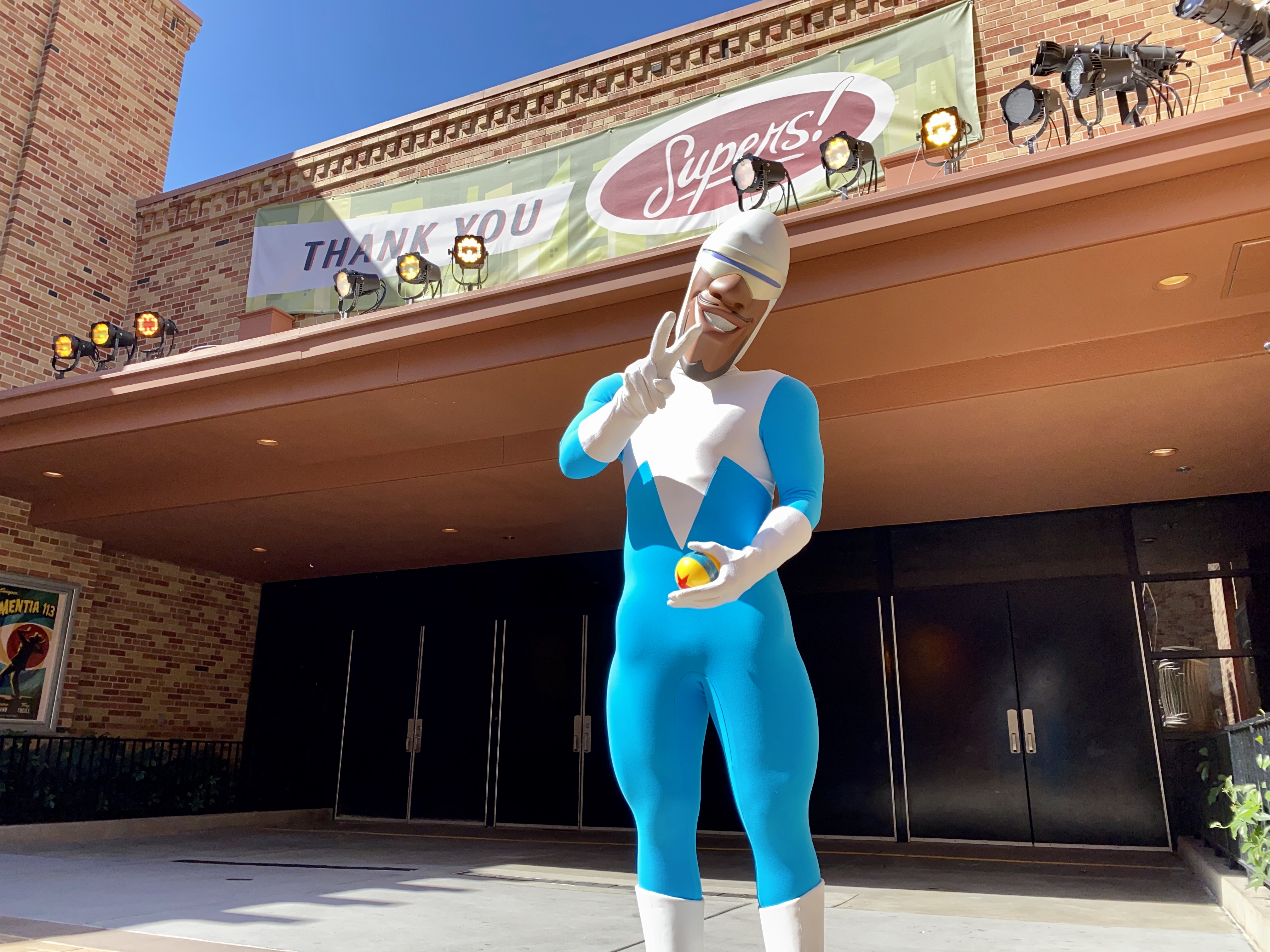 Thank you to all these super characters!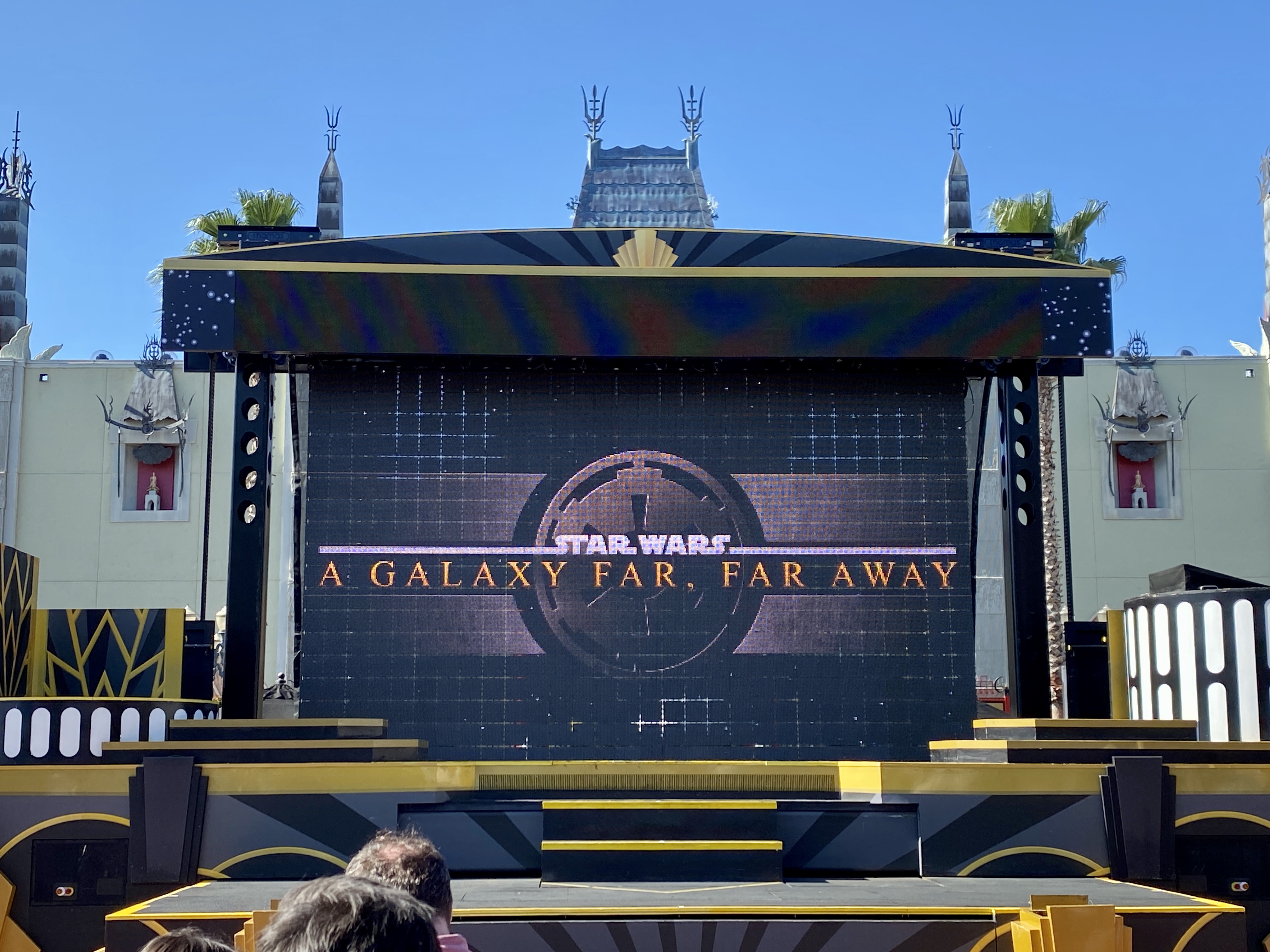 To cap off our day of goodbyes, we watched "Star Wars: A Galaxy Far, Far Away" one last time. Luckily for you, we filmed the whole thing! You can view it on our YouTube channel, along with other attraction and show videos.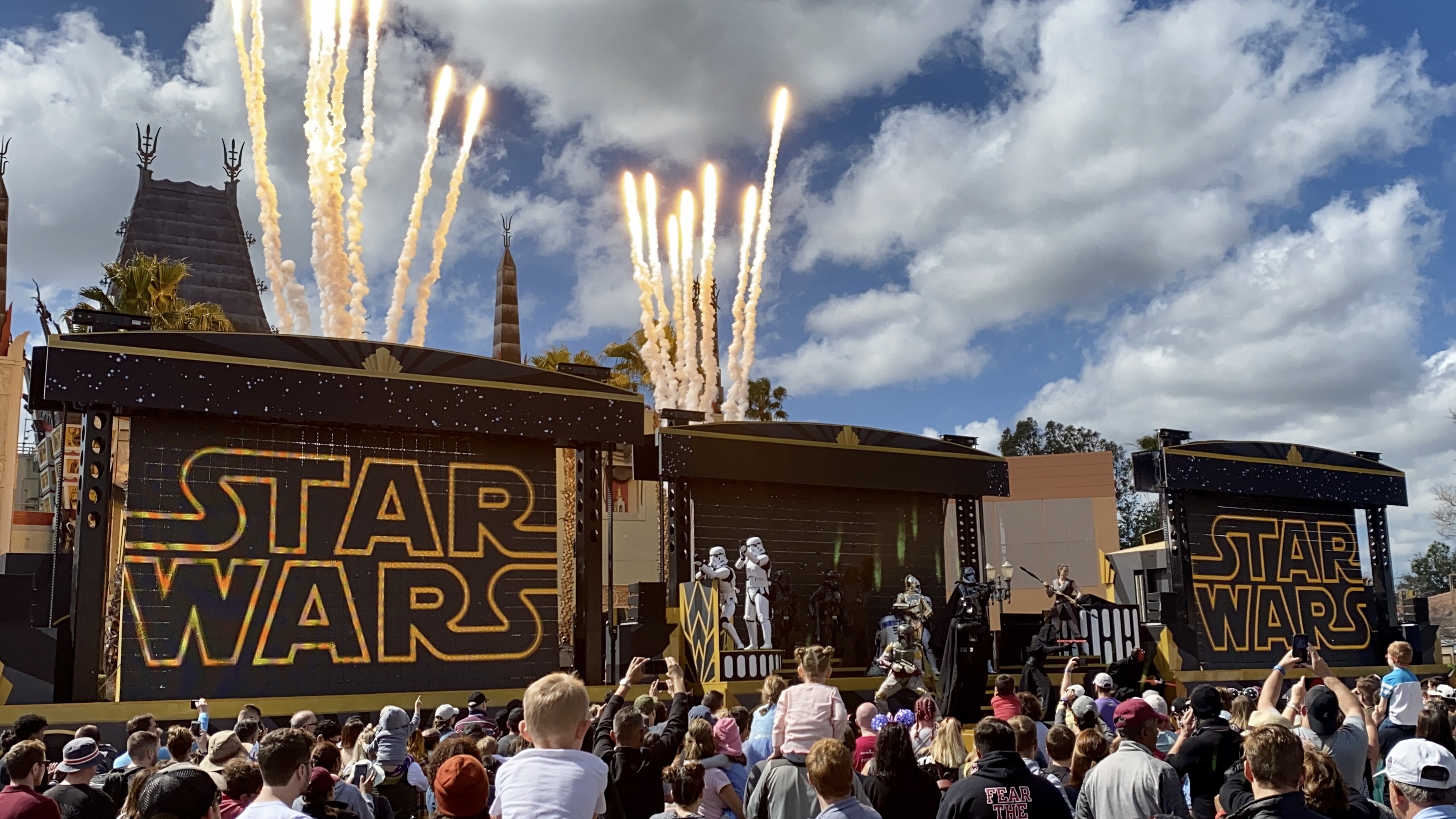 It was a bittersweet, but good day here at Disney's Hollywood Studios. We hope you had a good time coming along with us!