It's a very romantic day to be out and about at EPCOT. It's Valentine's Day, and there's plenty of love around the park.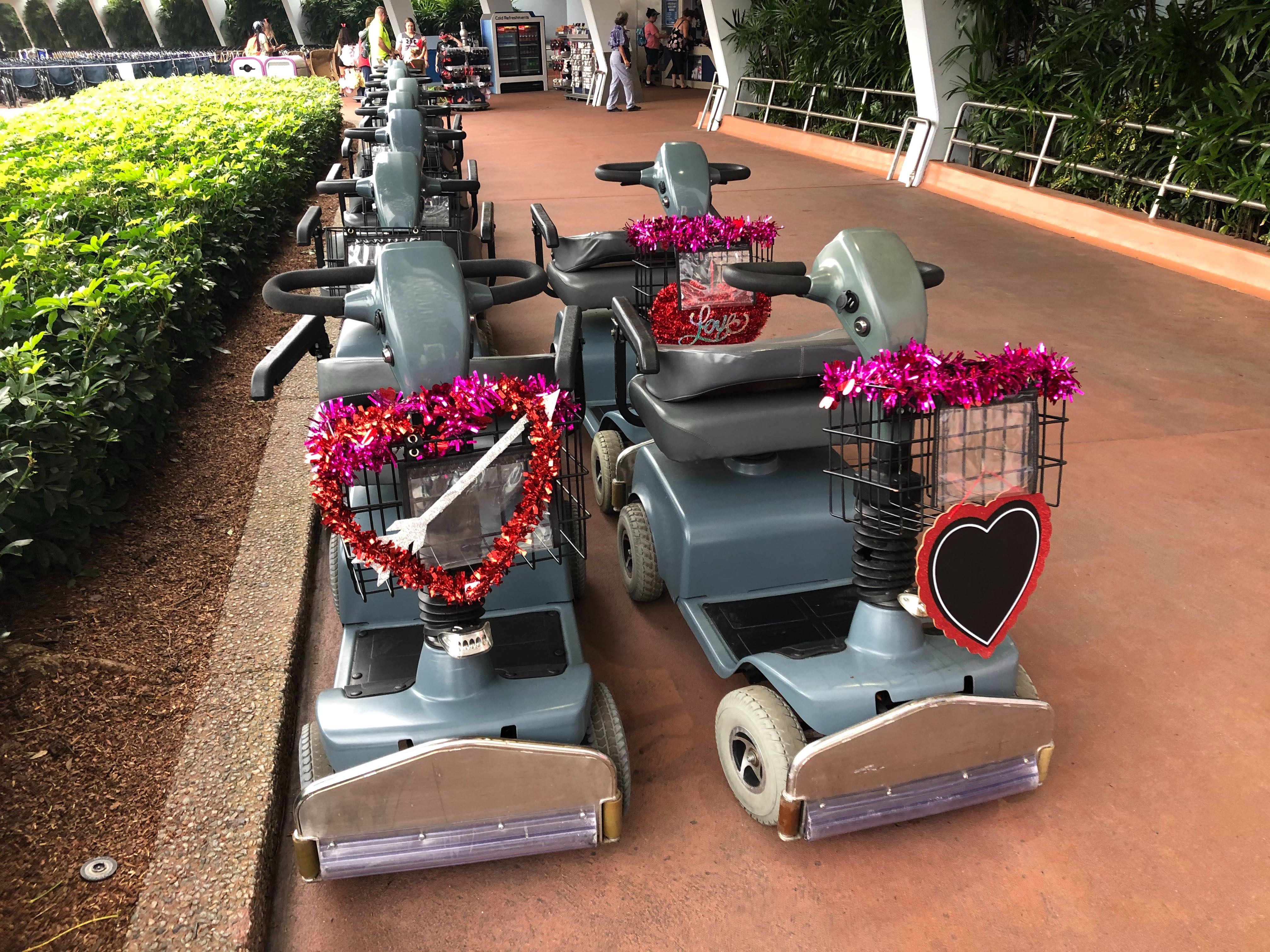 We noticed the rental ECVs have been decorated with hearts and garland by the Cast Members. Guests who rented these ECVs got to ride around in style today.
We found Valentine's Day photo props around some of the attractions in Future World.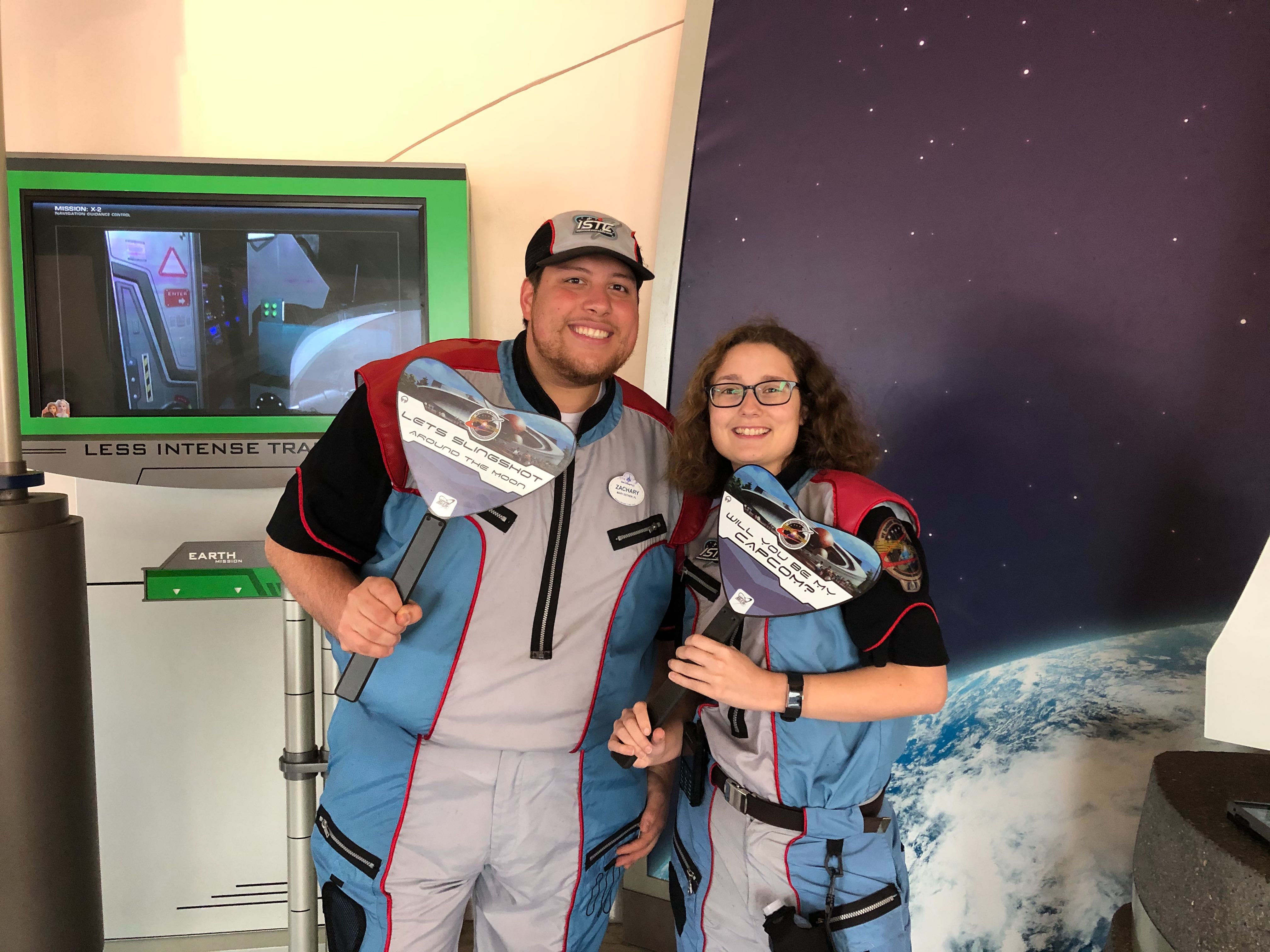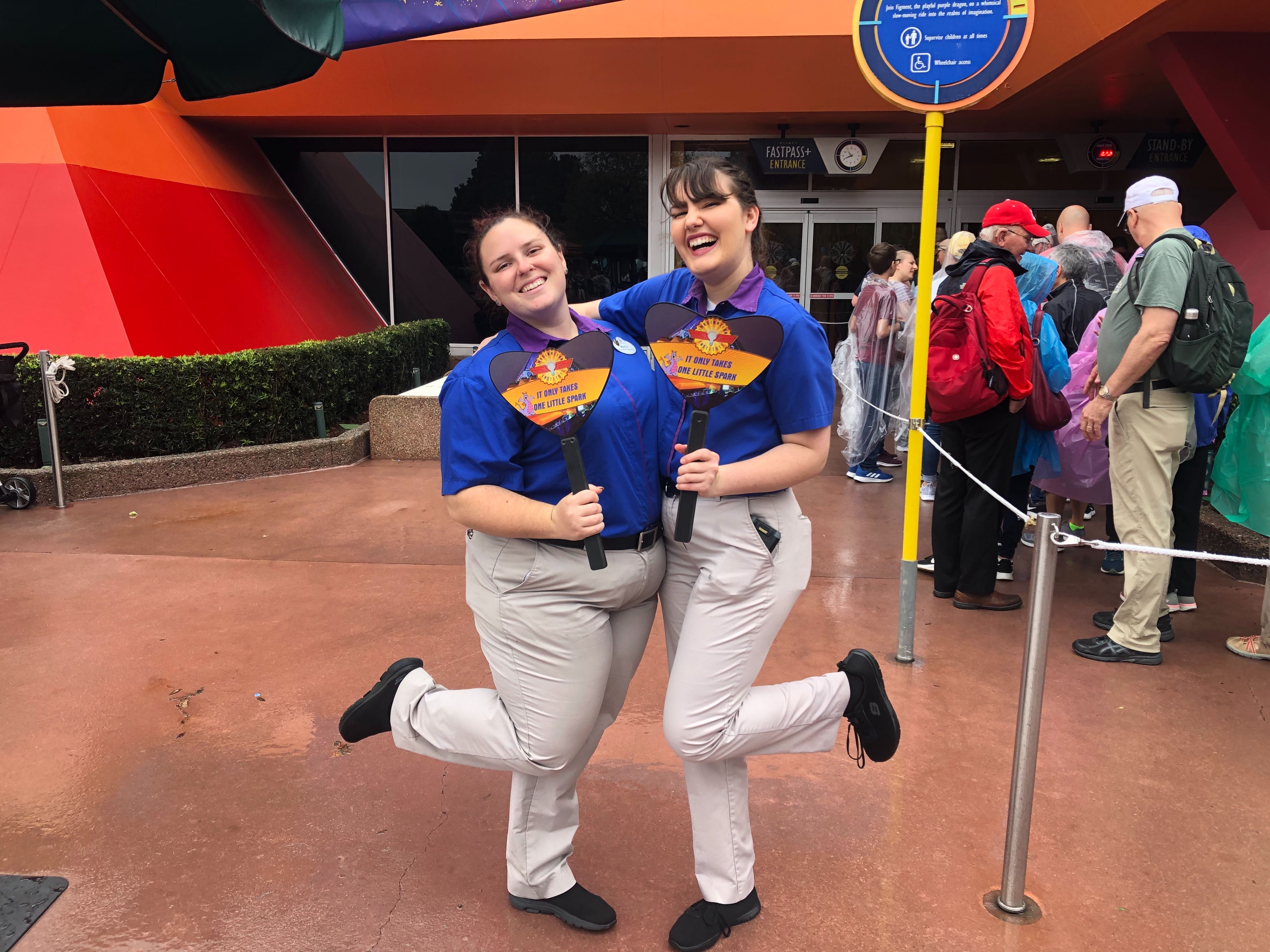 Some Cast Members were particularly excited to model their themed Valentines for us.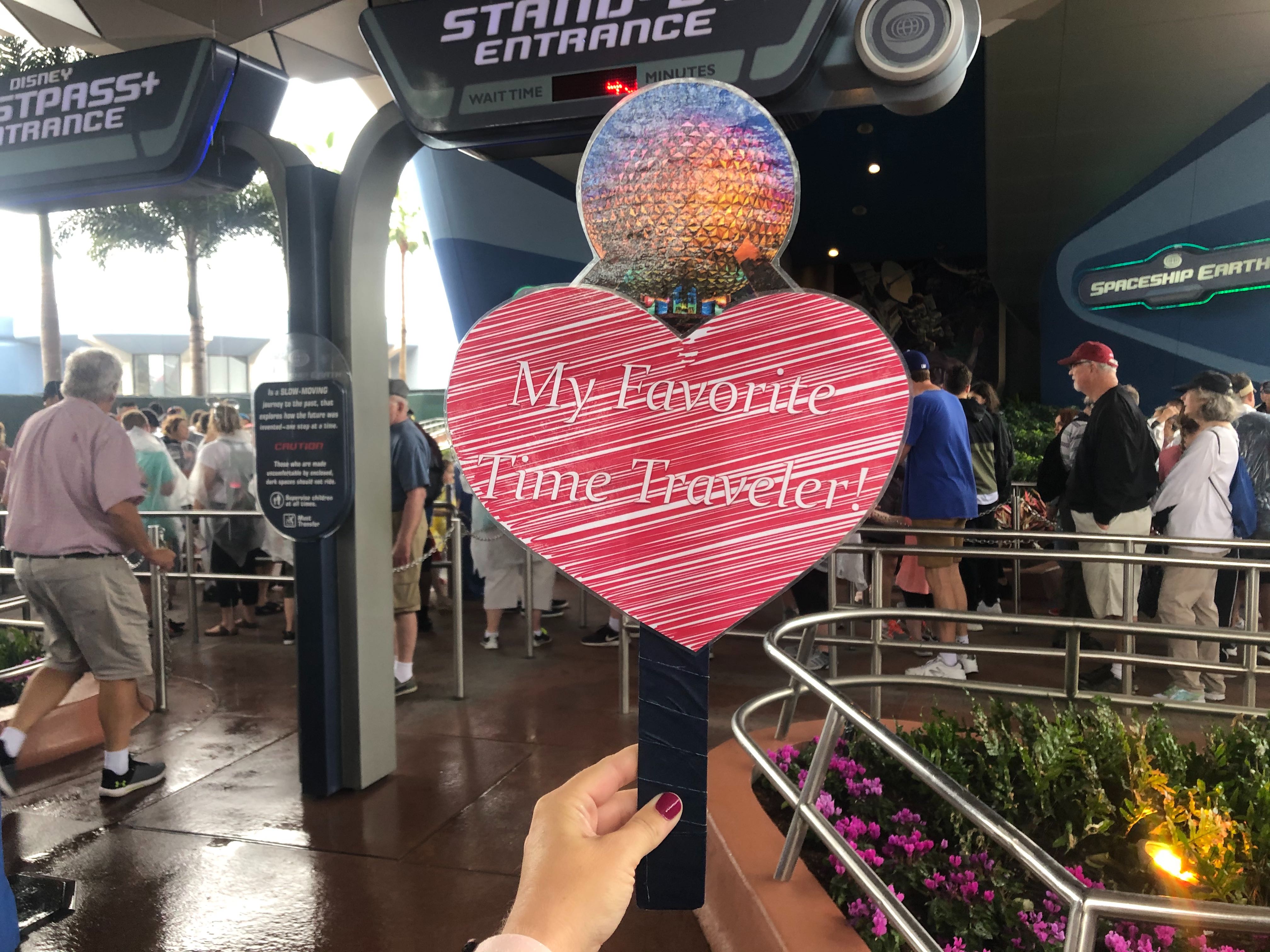 Some attractions put in a good effort, though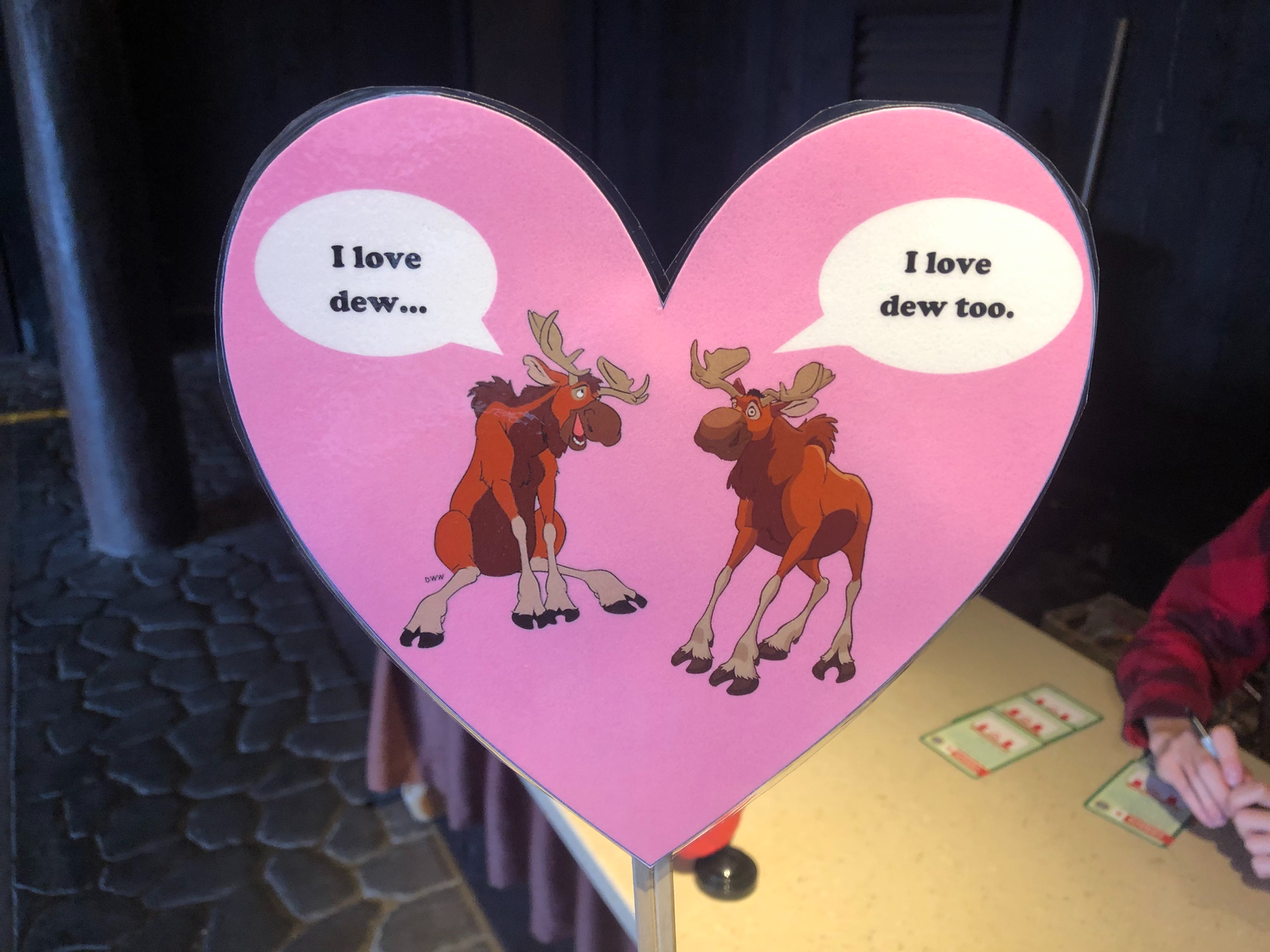 Over in World Showcase, a few countries were celebrating.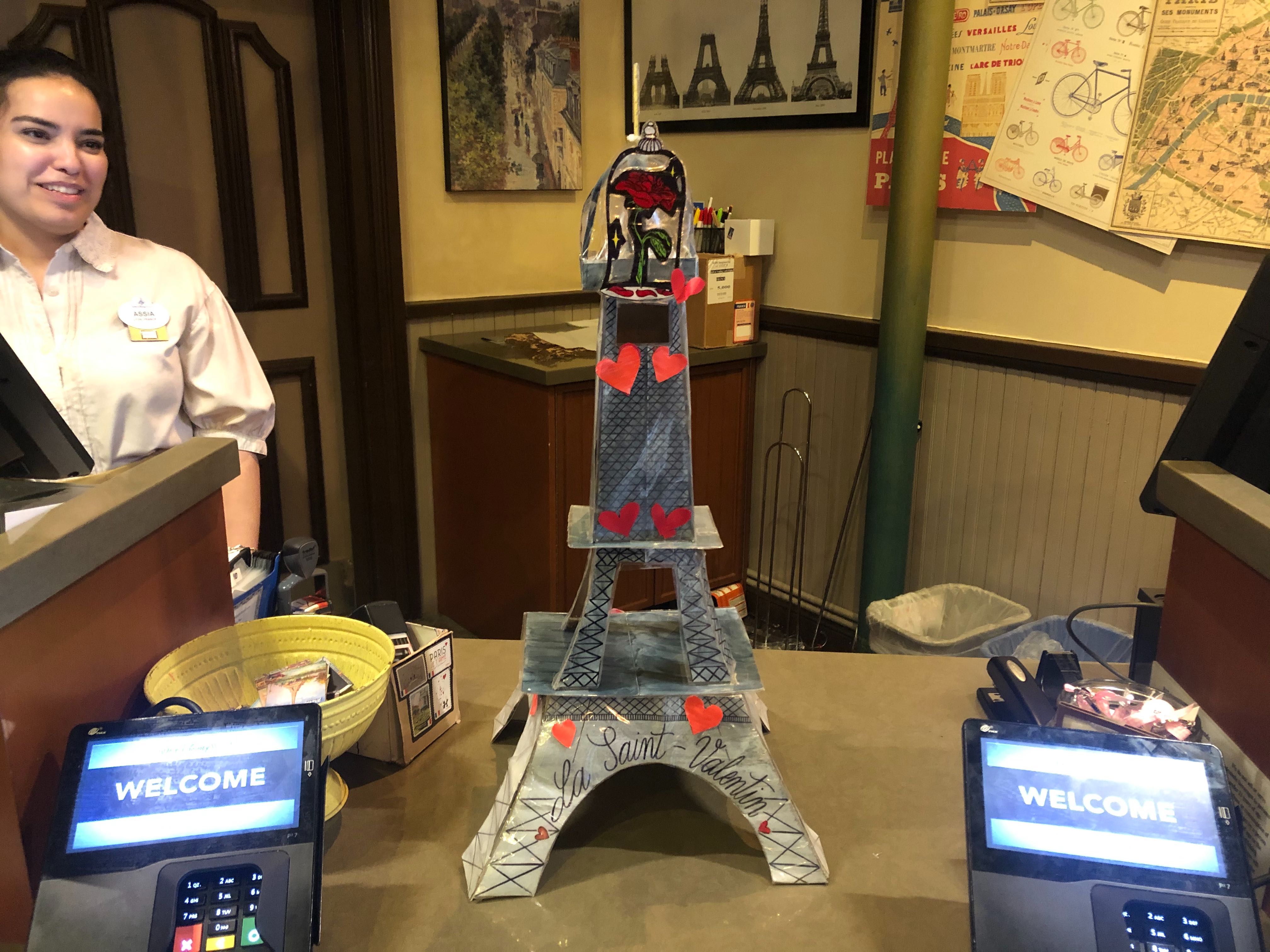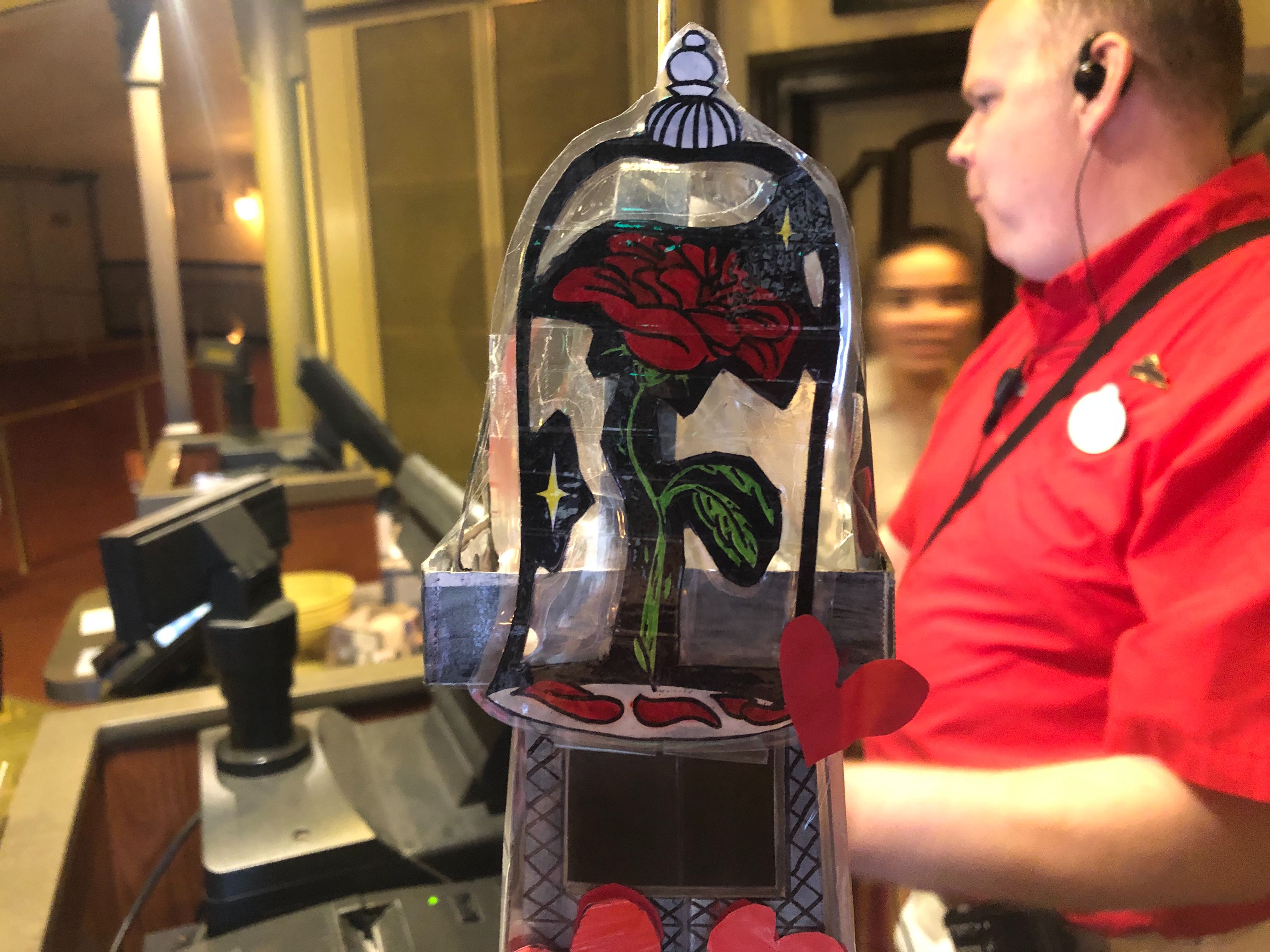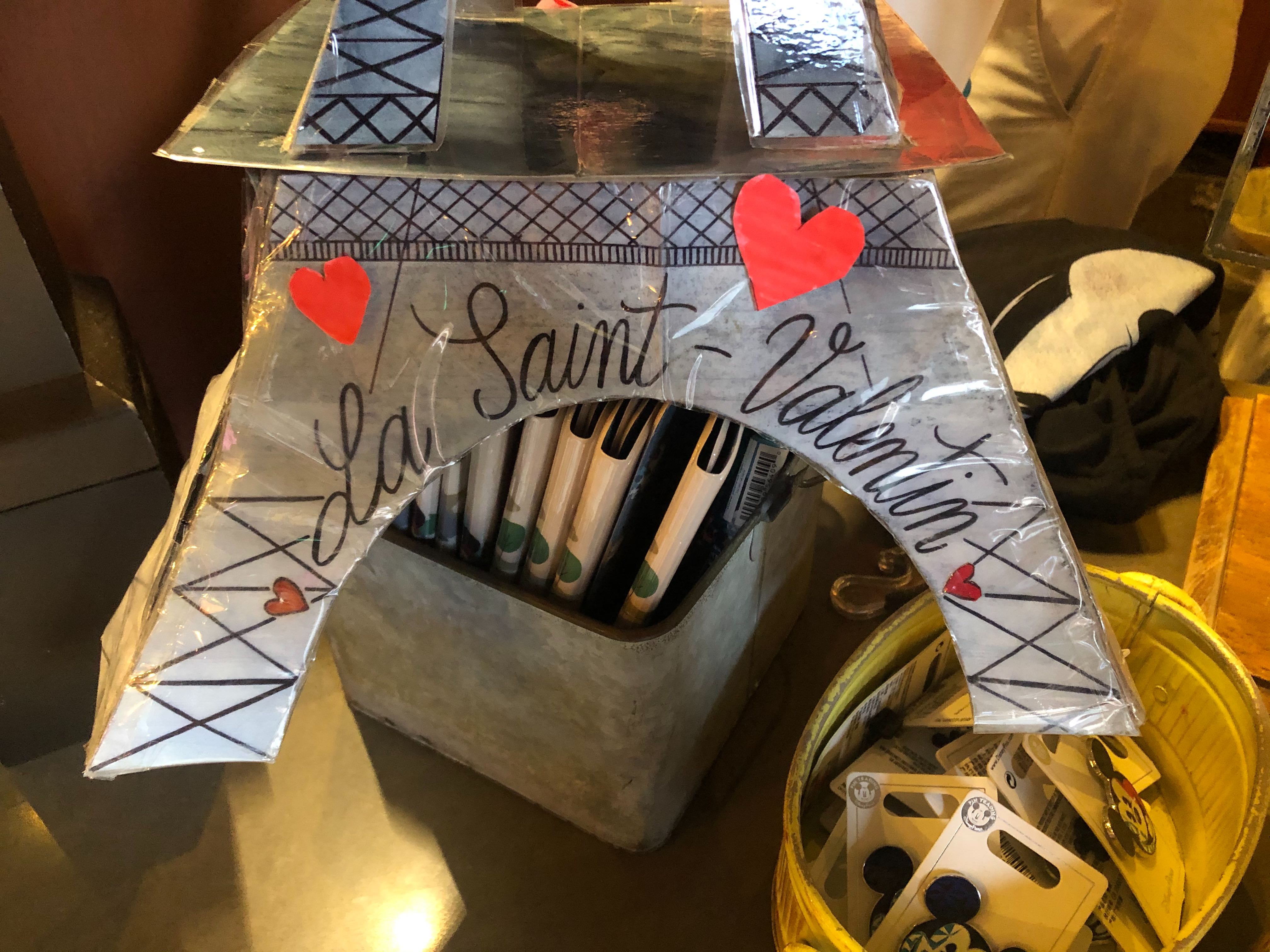 France has really outdone themselves!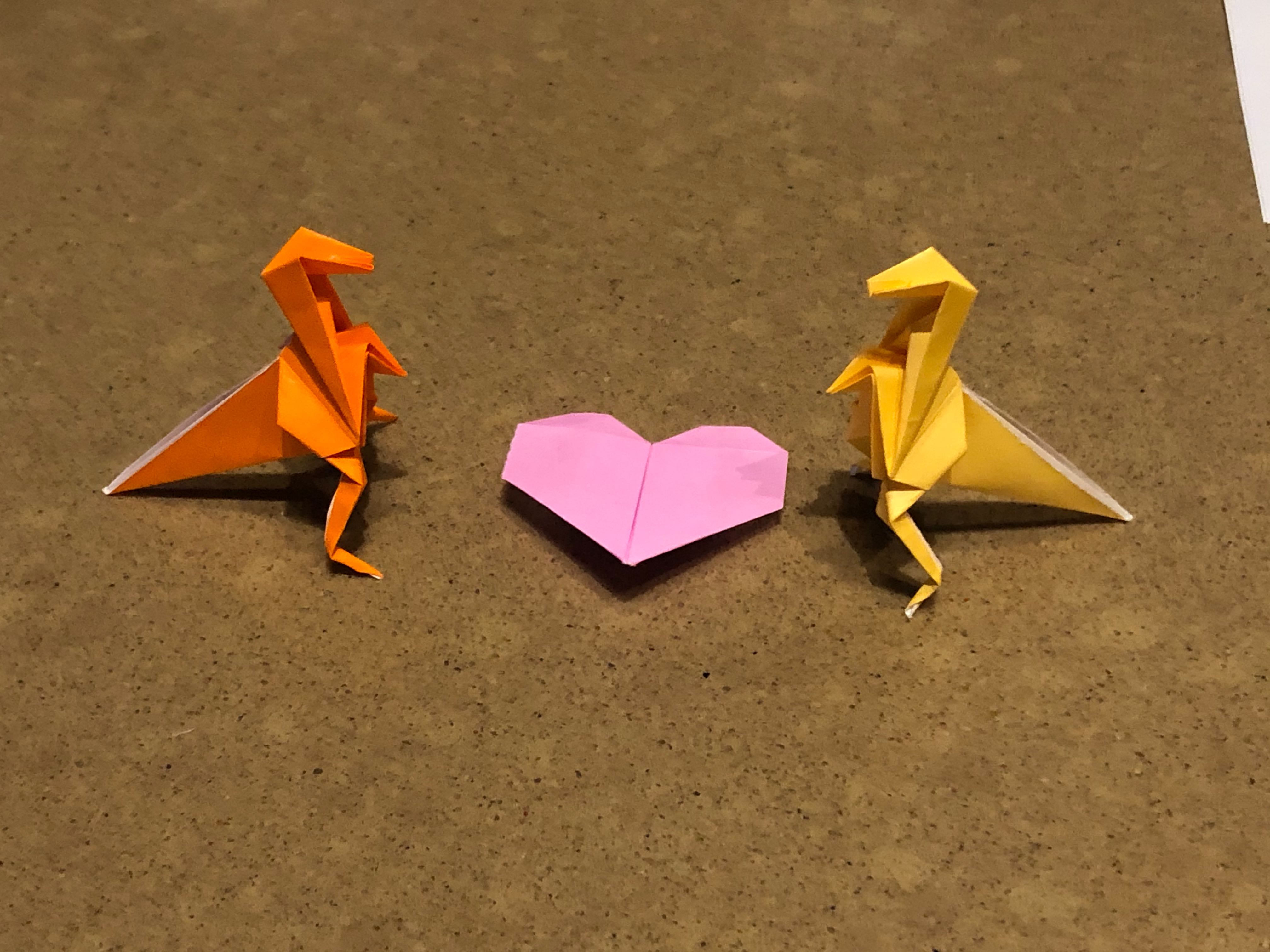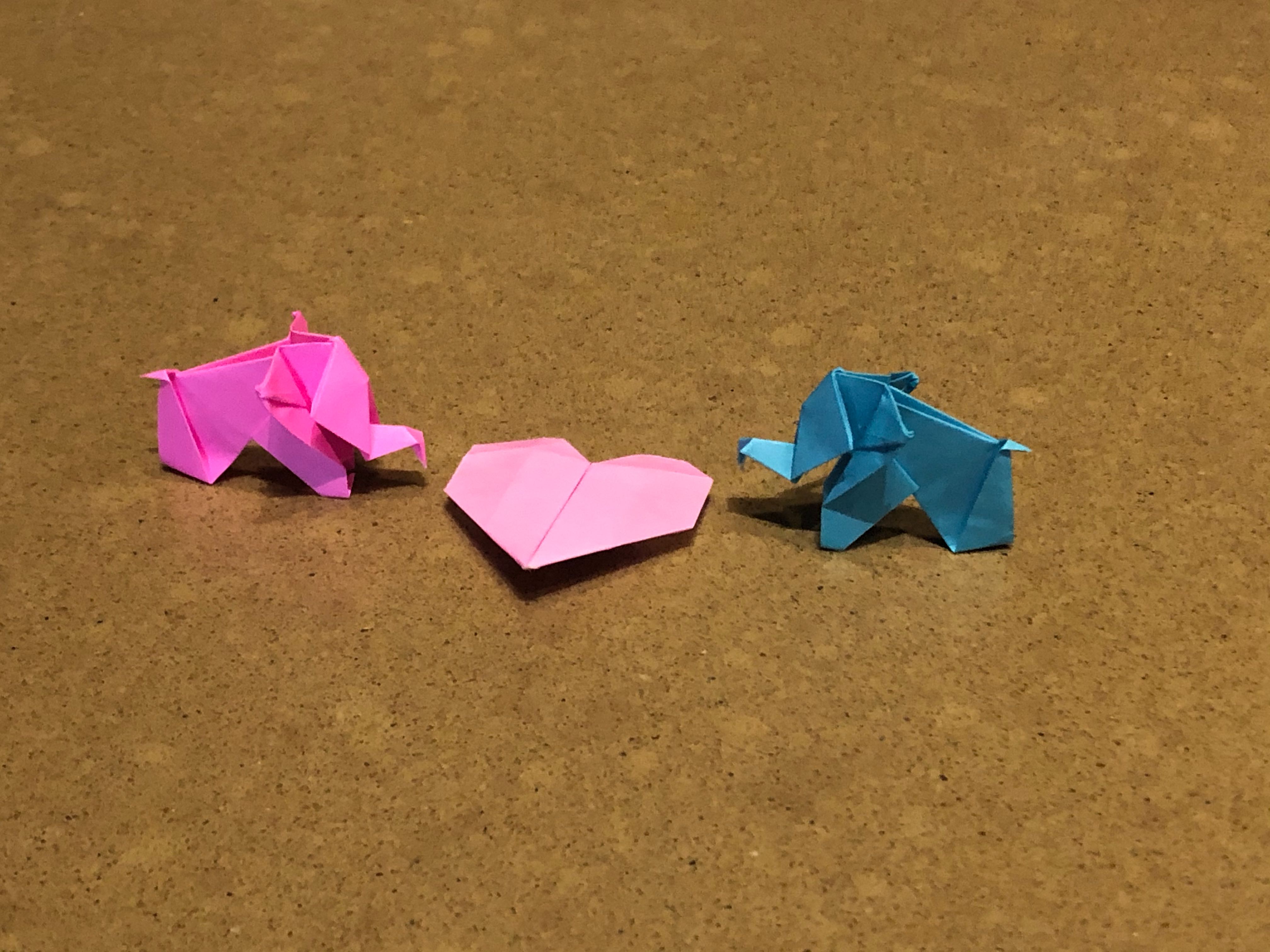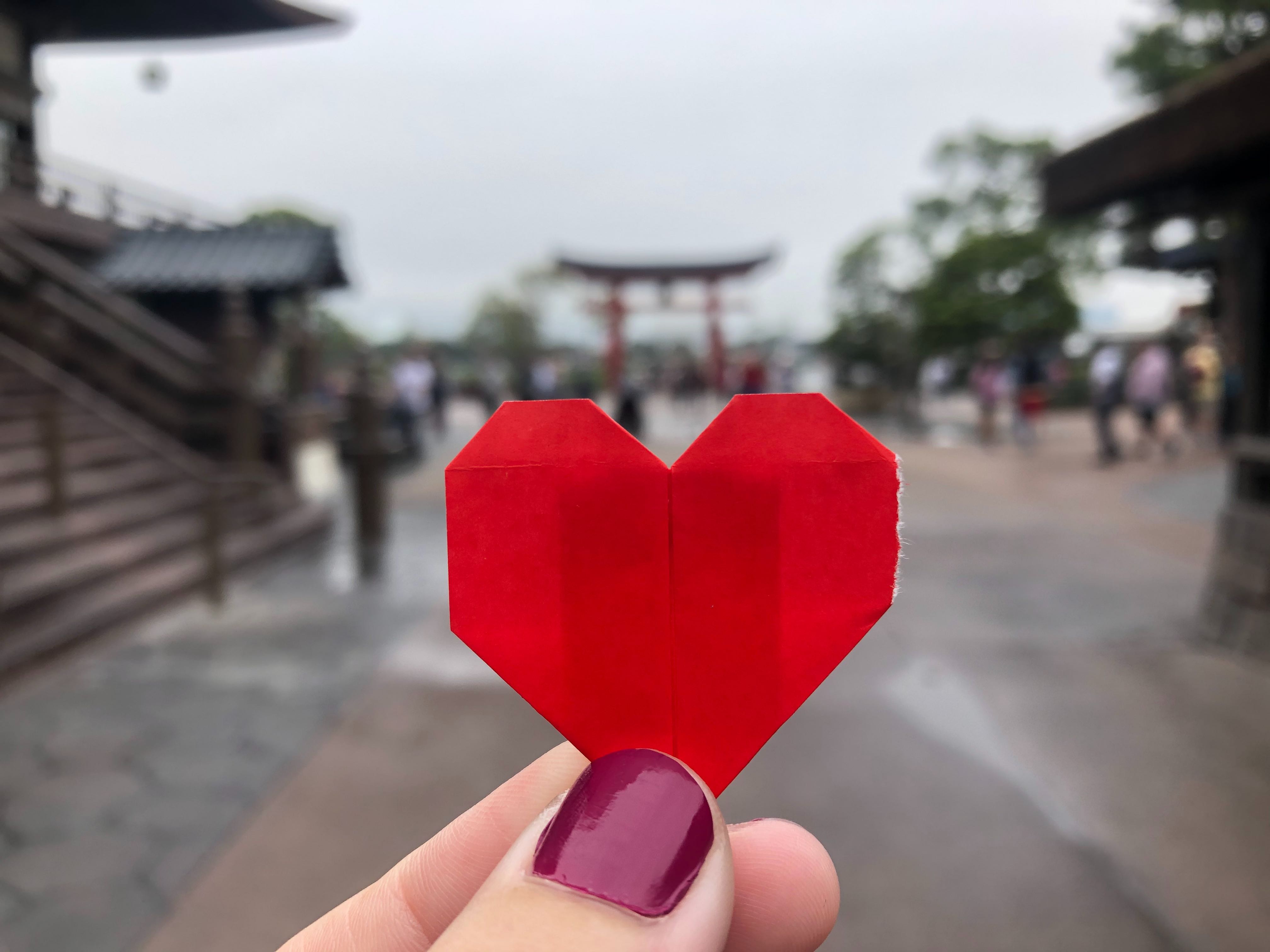 Japan has some adorable origami, as usual.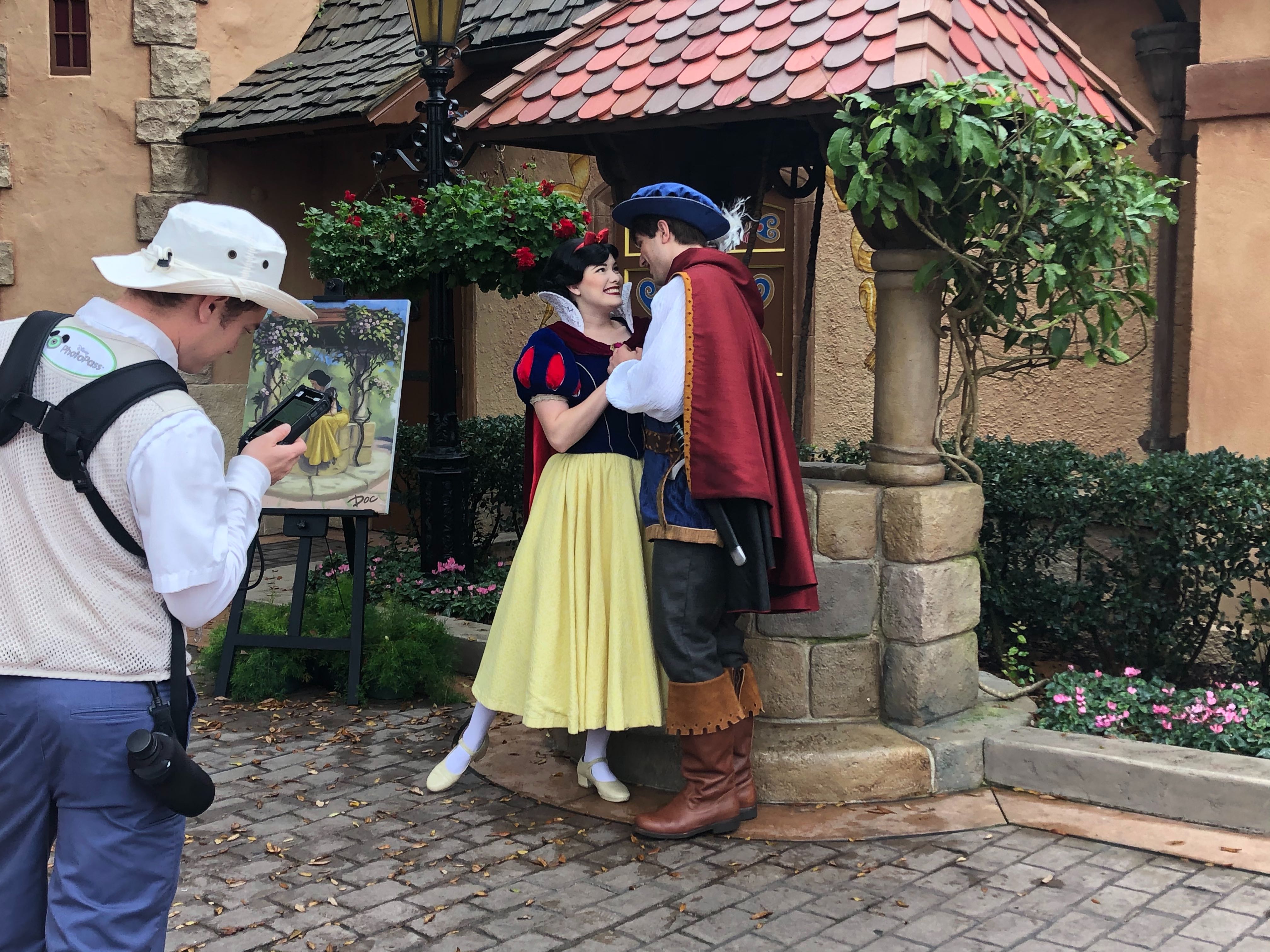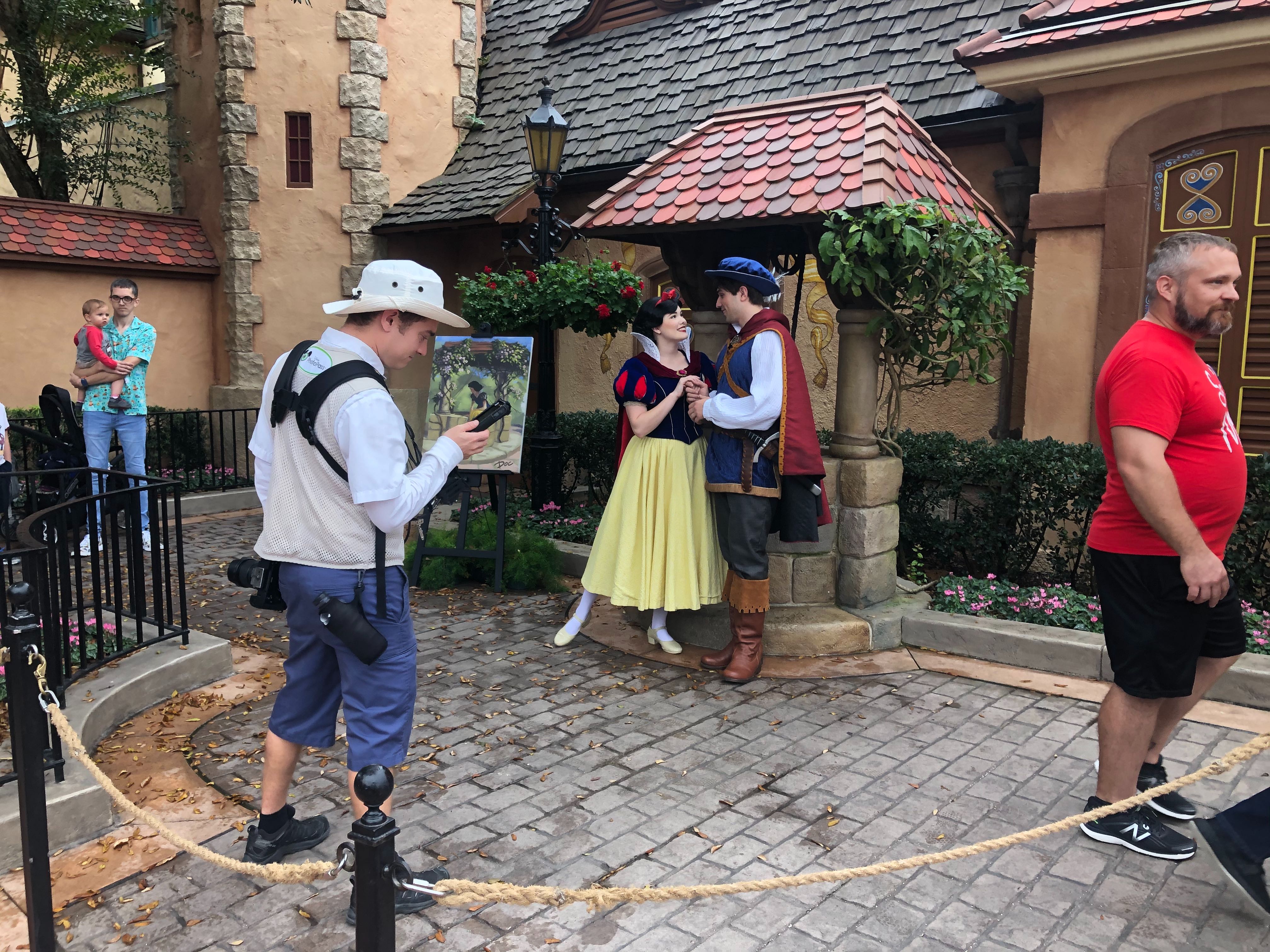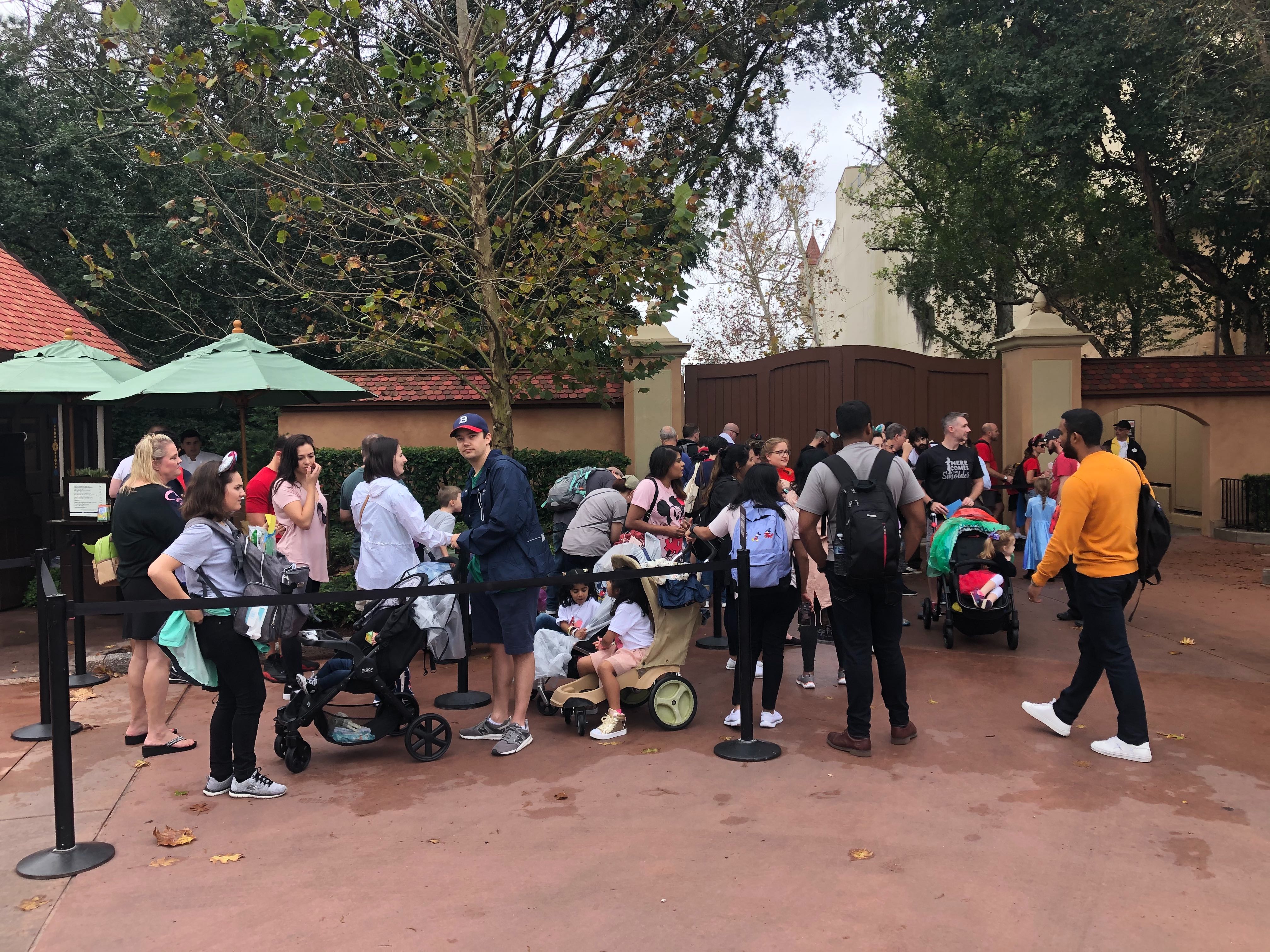 Snow White and her prince were out meeting with guests in Germany. There was a pretty long line to meet them, but you don't often find them together.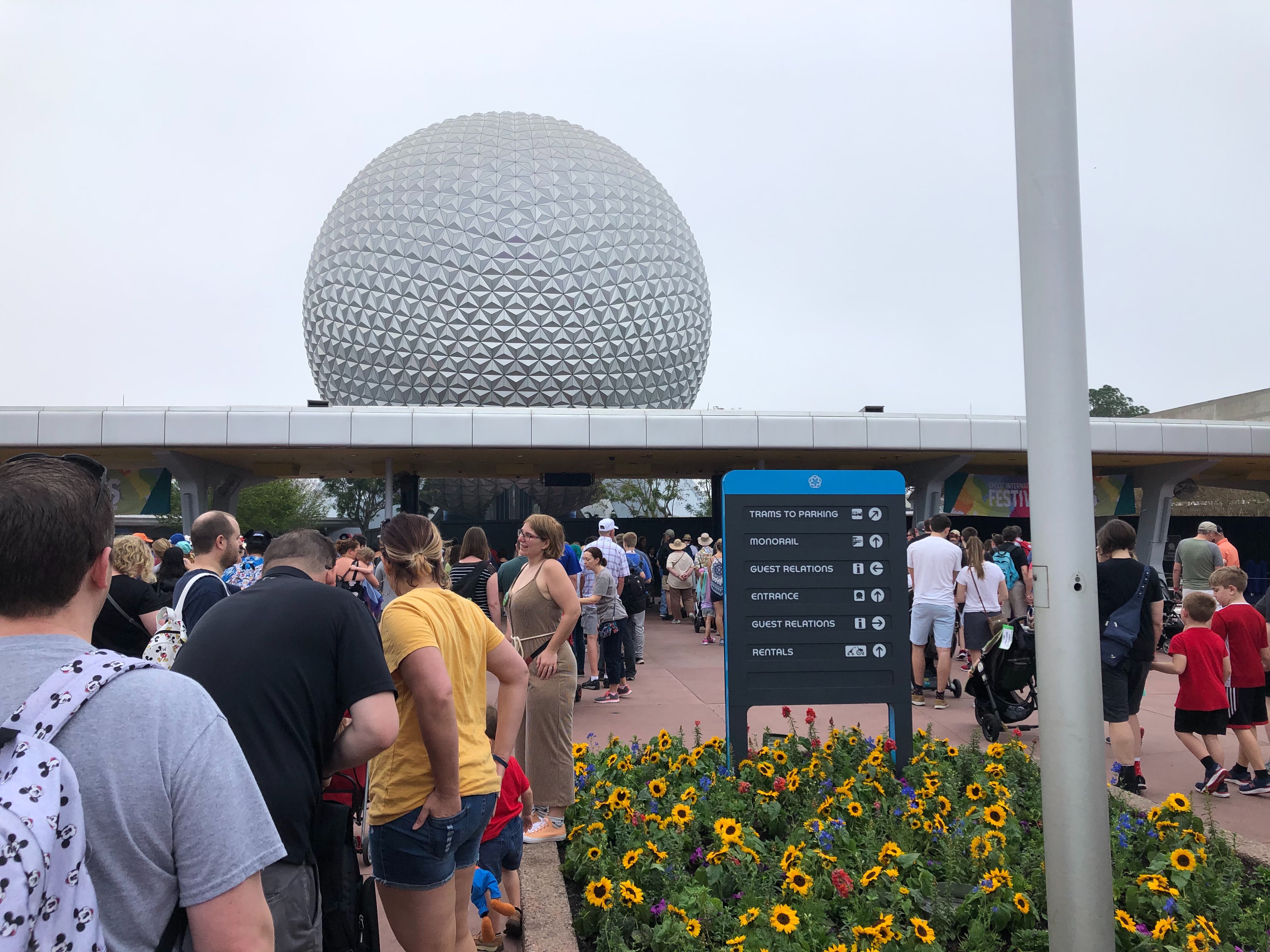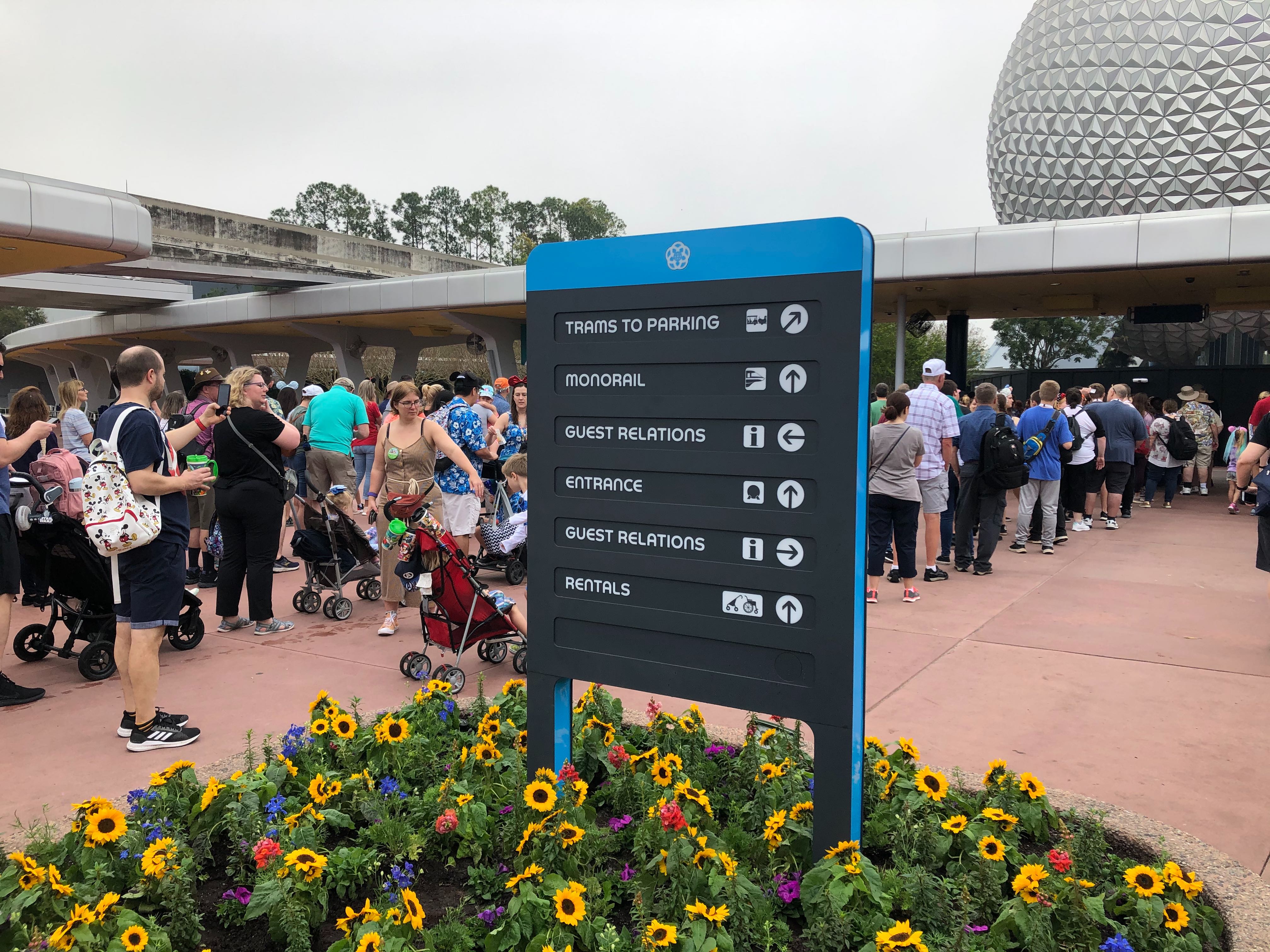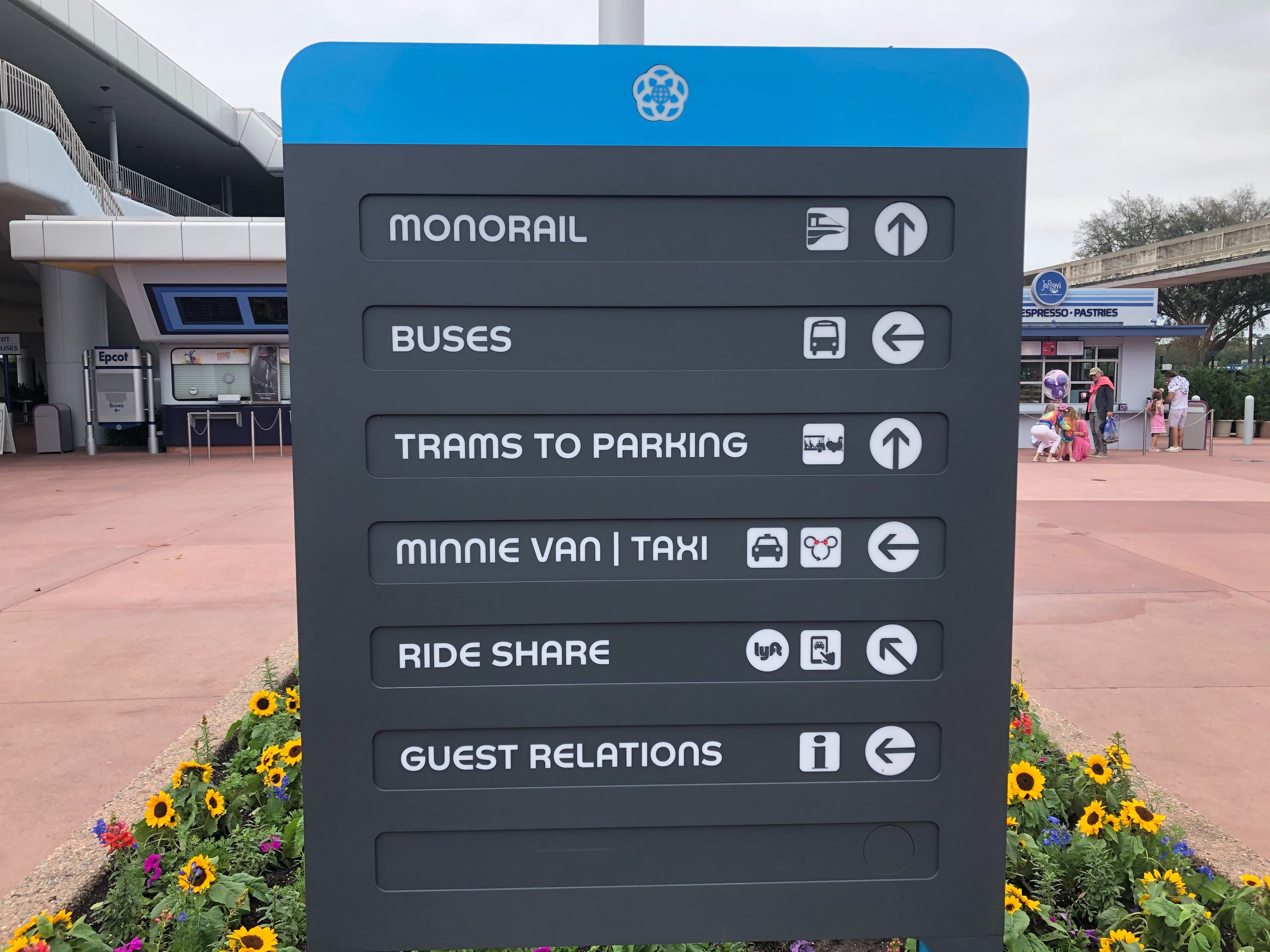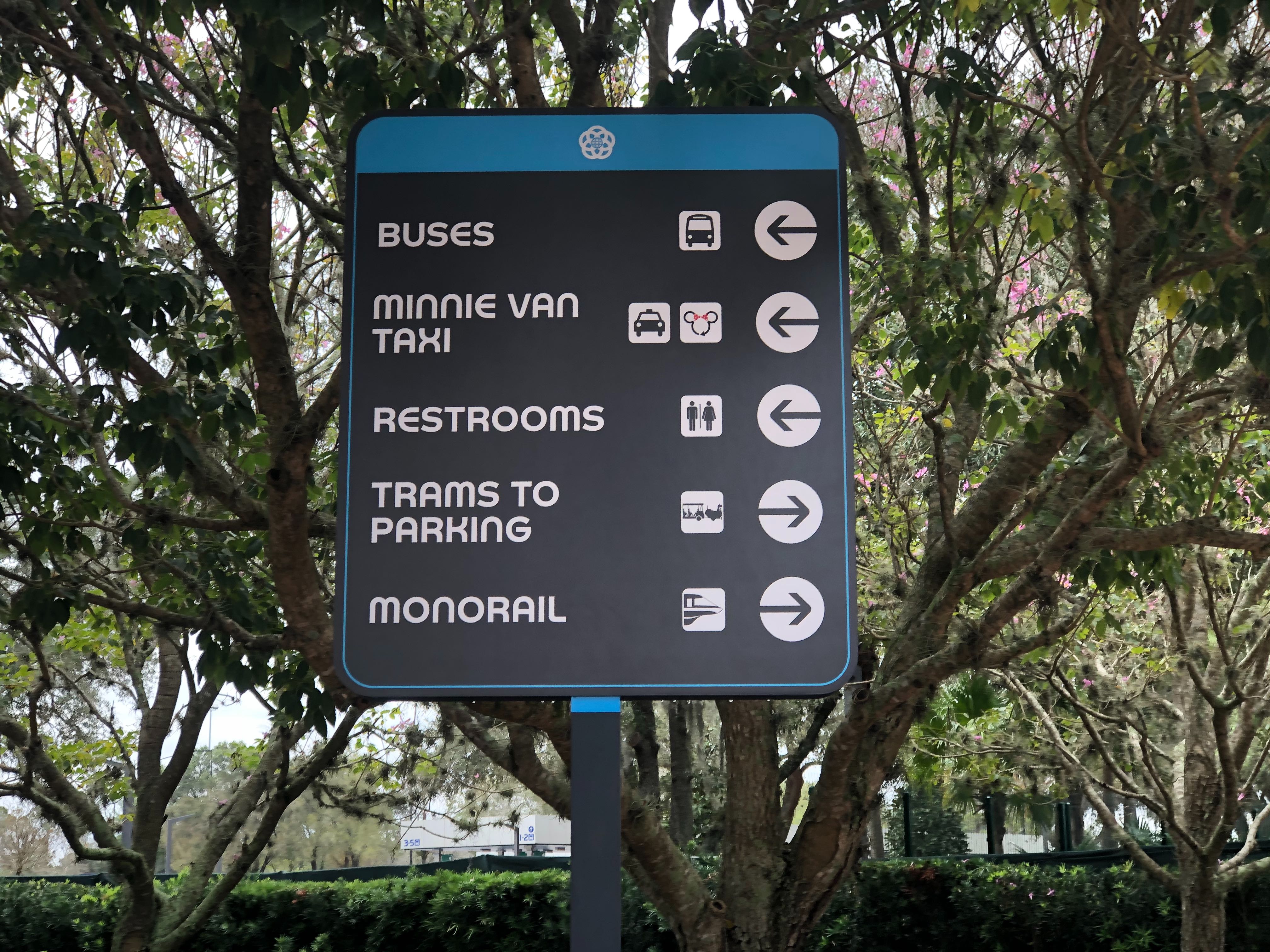 Aside from the Valentine's Day activities, there's a lot of other changes around the park. New directional signage has gone up outside the entrance.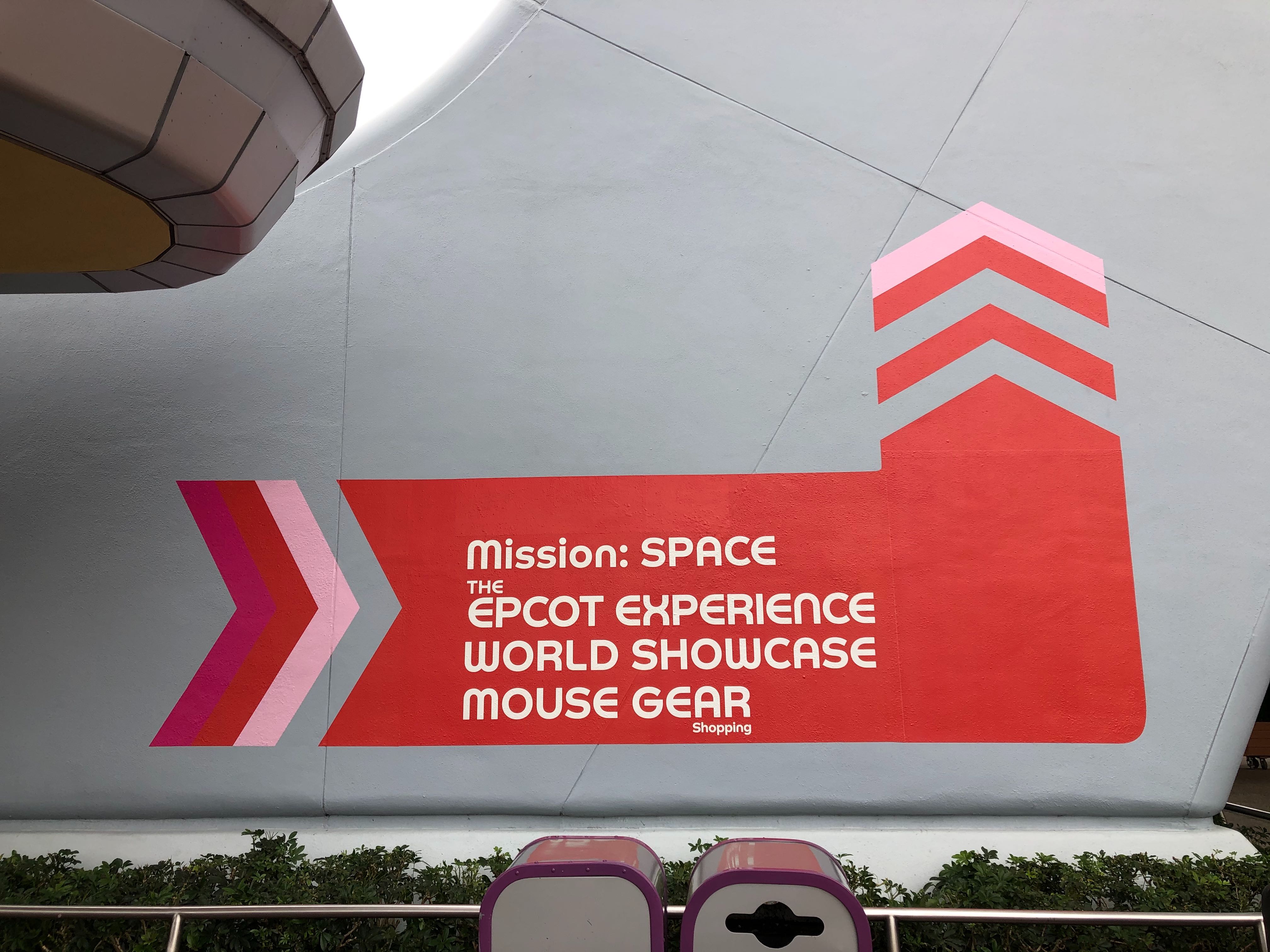 There's also new directional signage in place at the base of Spaceship Earth. The park is preparing for new pathways to open and guests will have to follow some directions to get where they're going.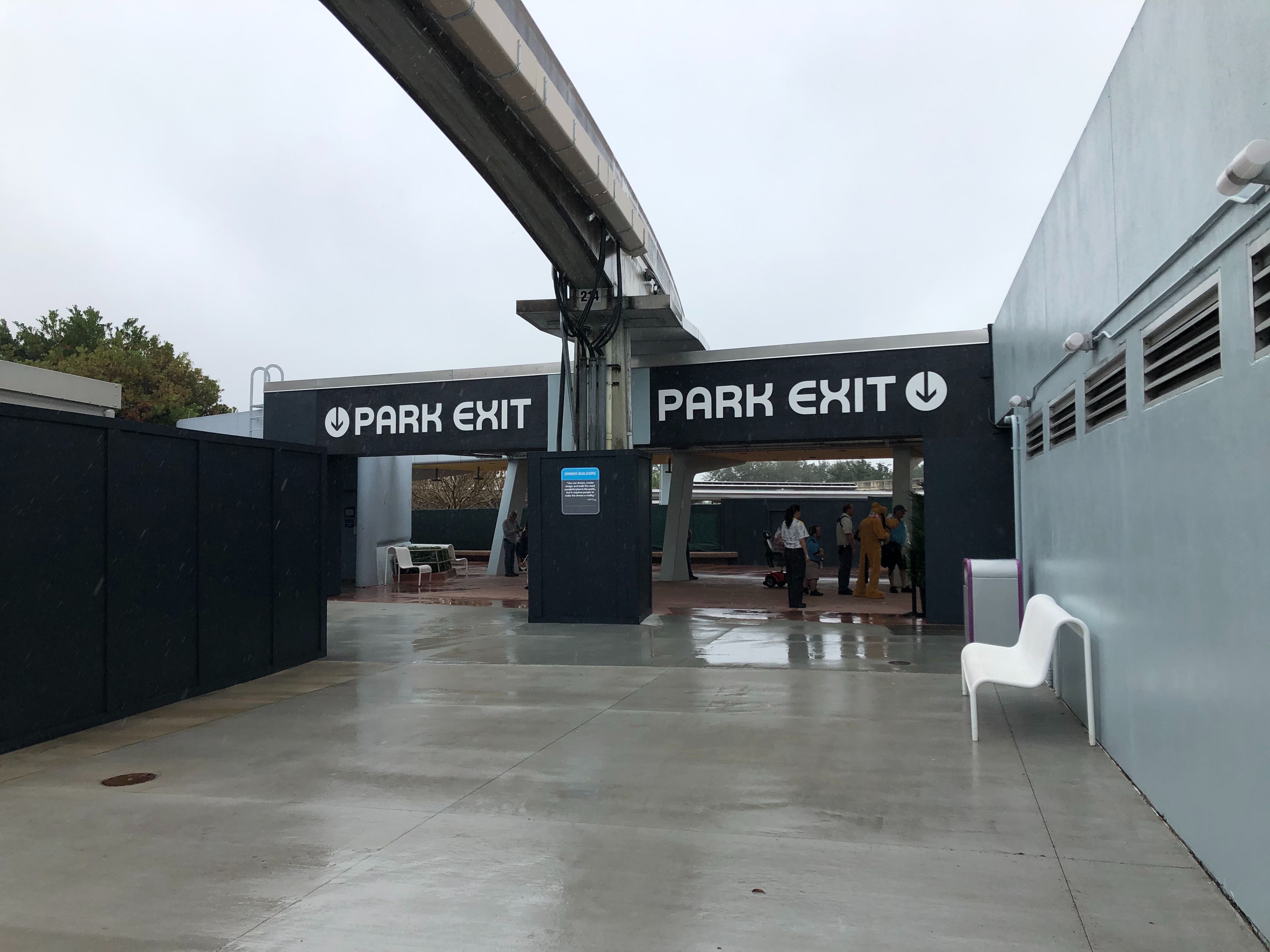 Luckily, you won't be able to miss the giant "Park Exit" signs.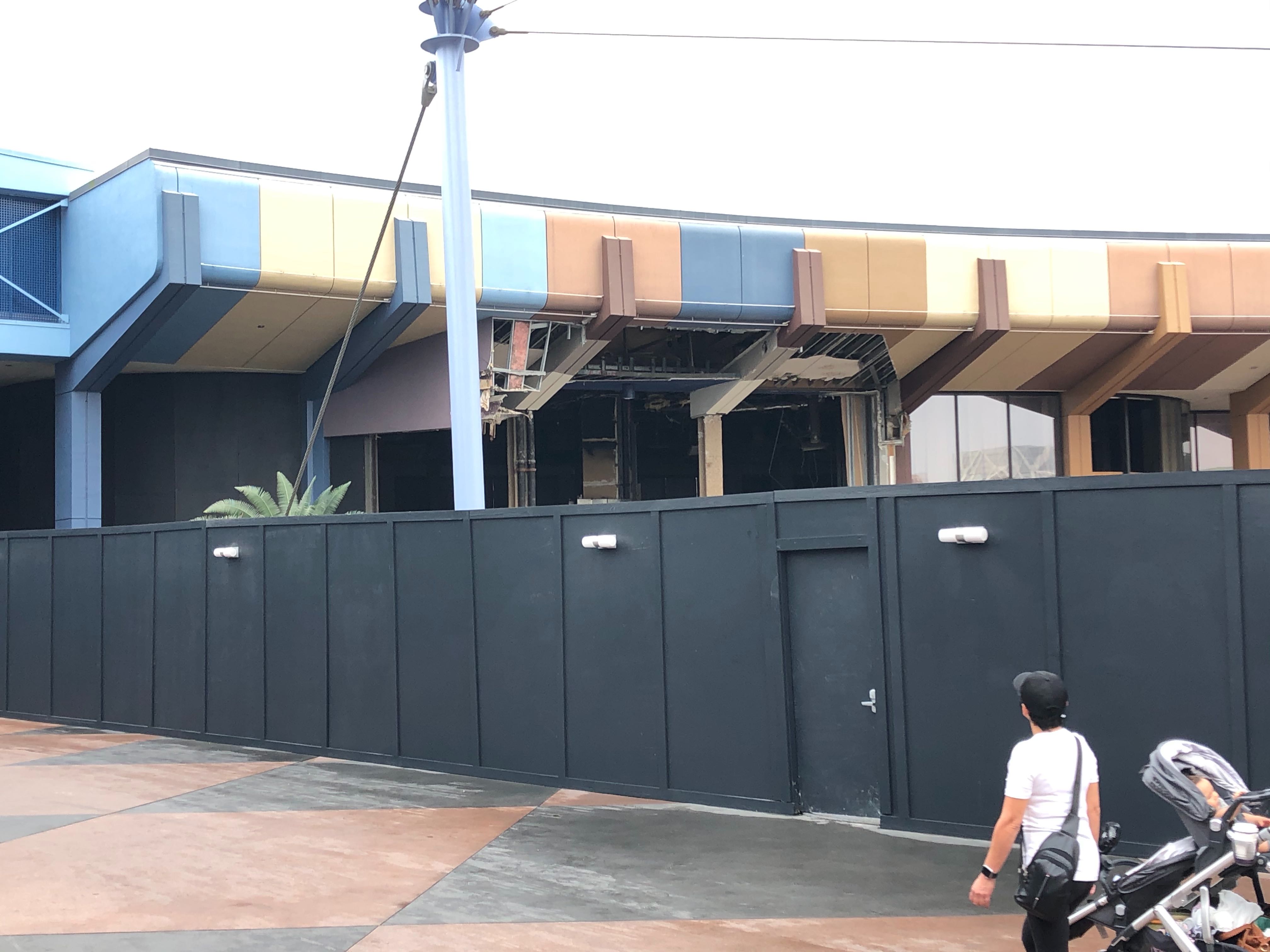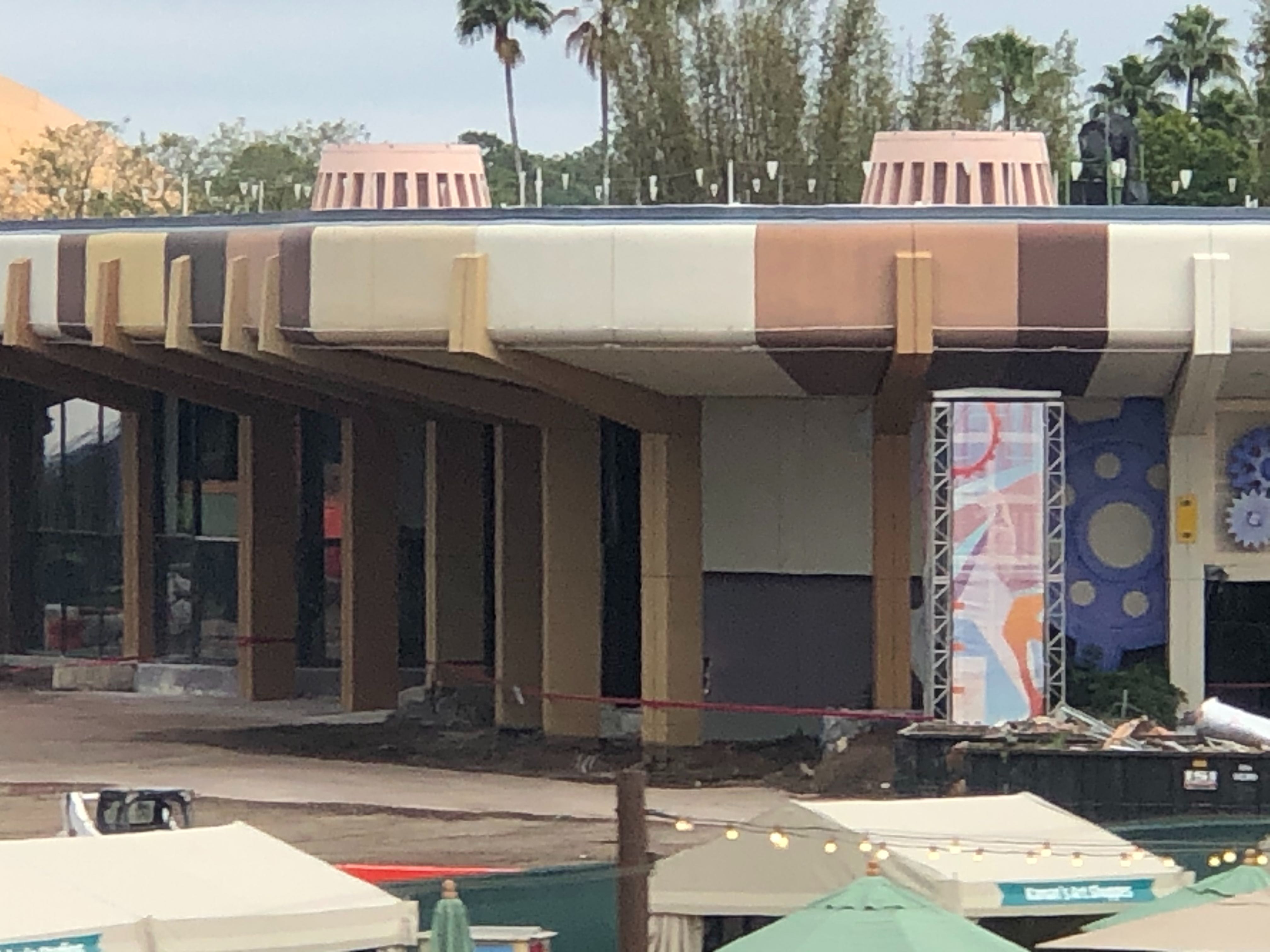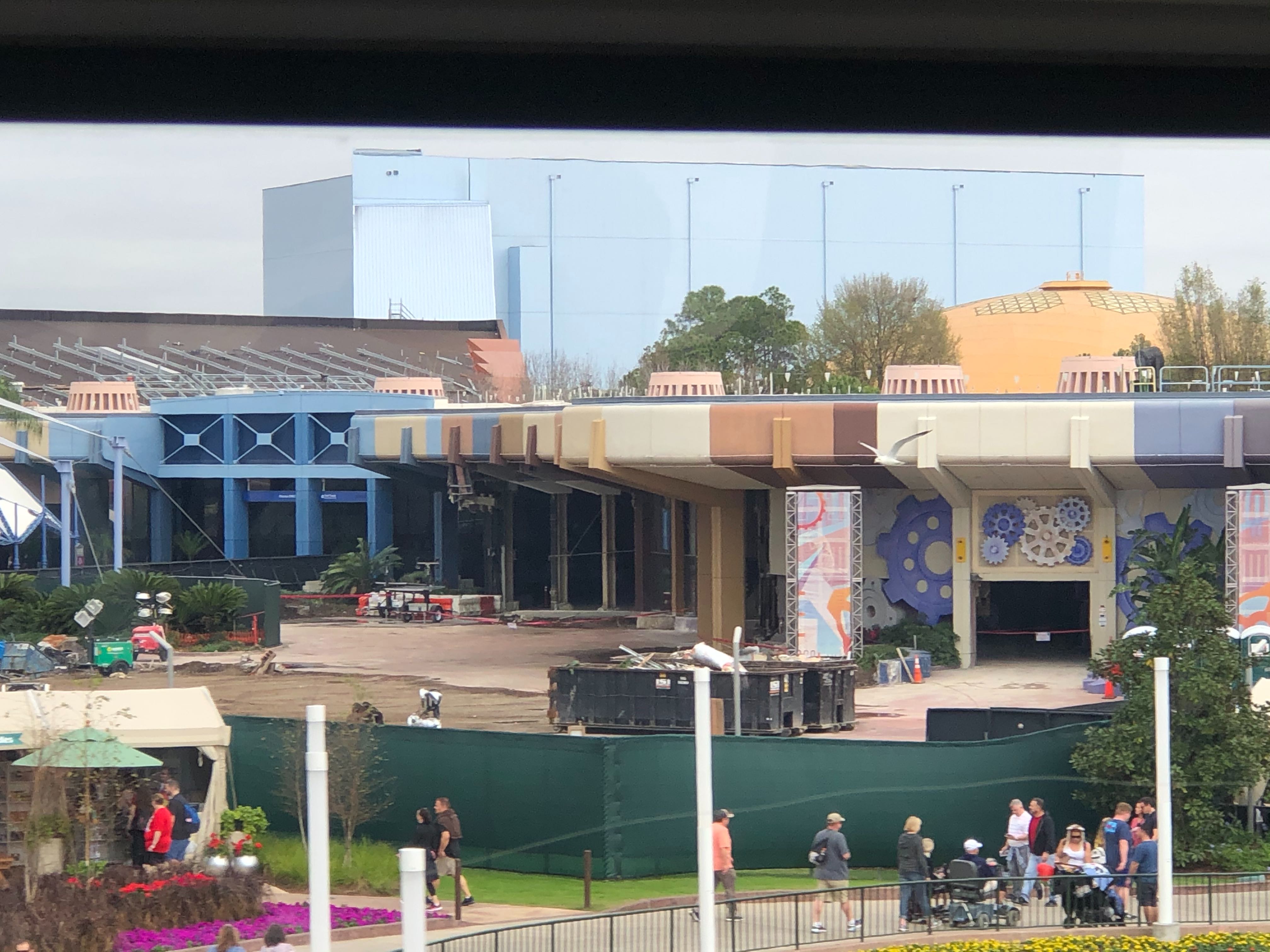 MouseGear has had even more demolition overnight.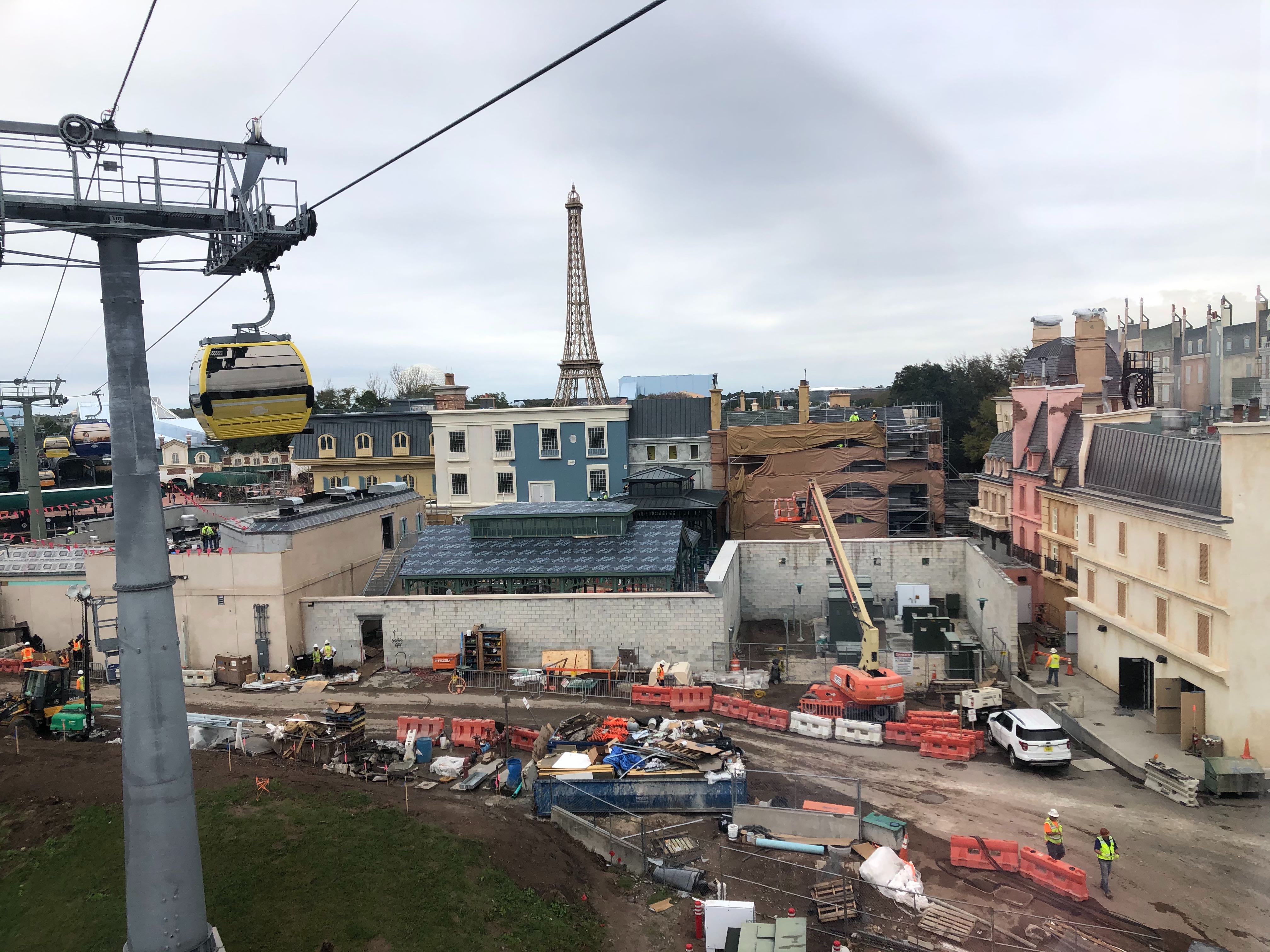 There's been some painting taking place in the France Pavilion. One building is half painted with a nice fresh coat of blue.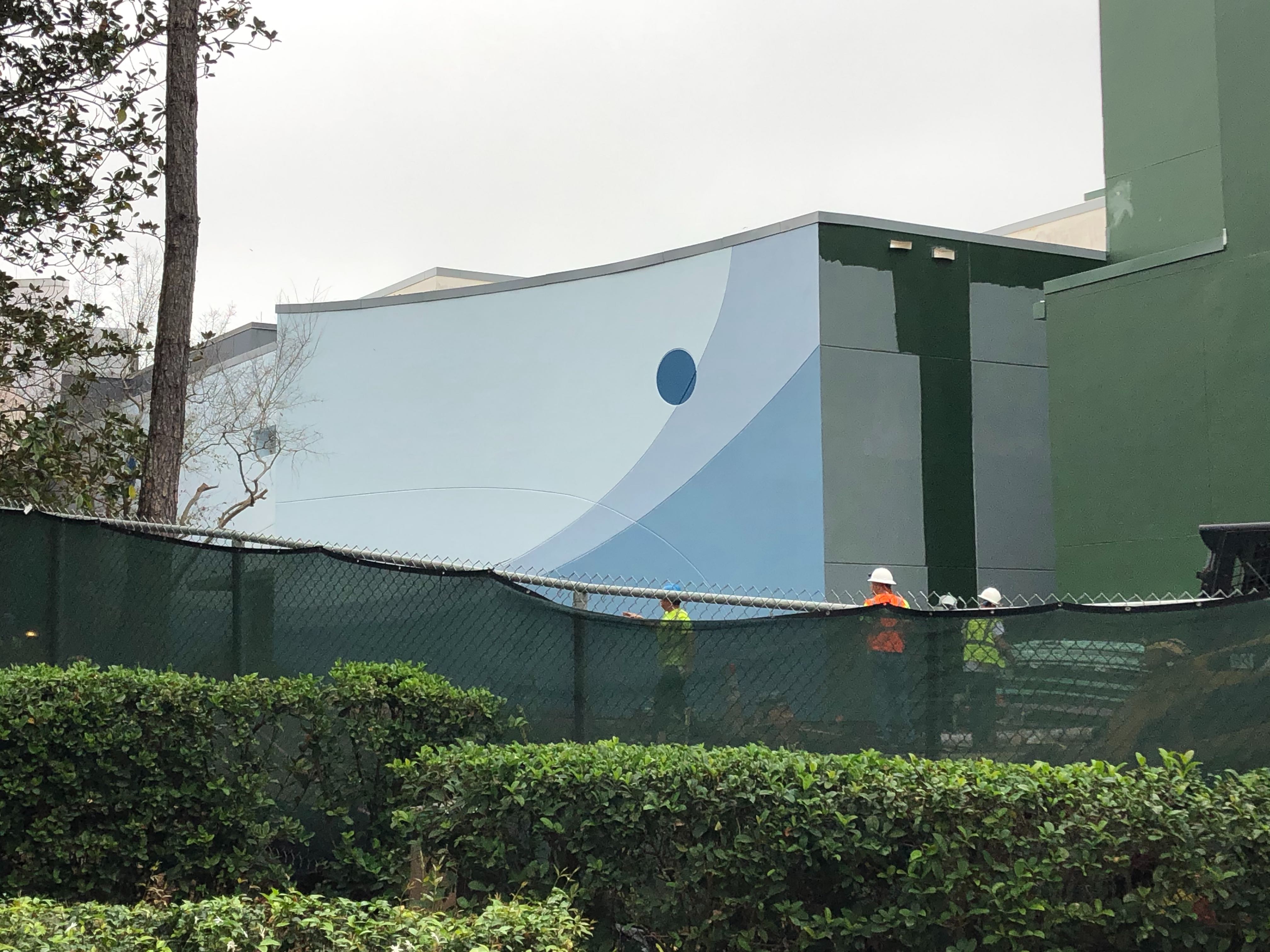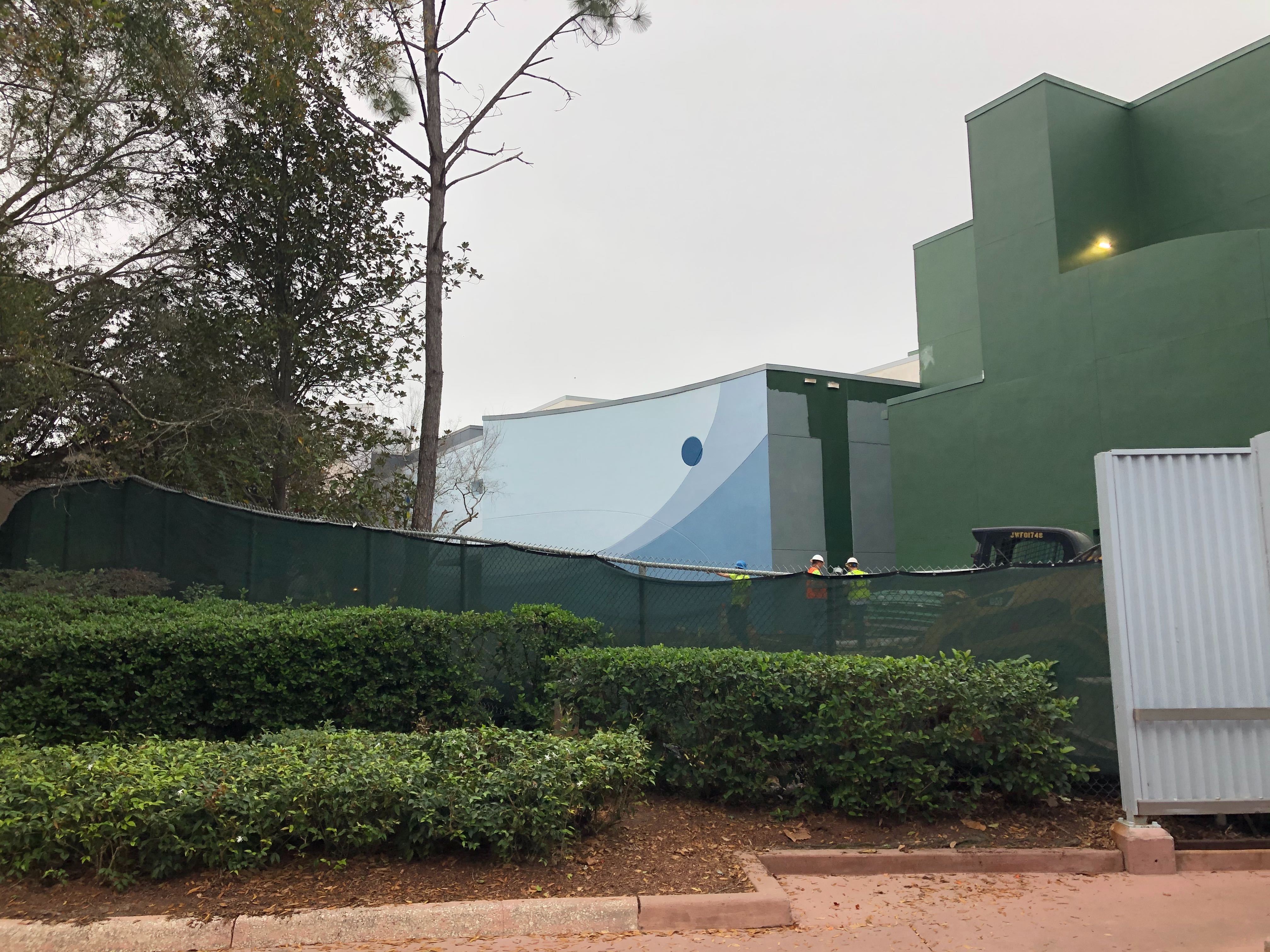 Speaking of blue paint, the sides of Space 220 are also getting more paint today. This looks a little more subtle than the purple moon.
The test seat has returned to Test Track as they prepare to reopen later this month.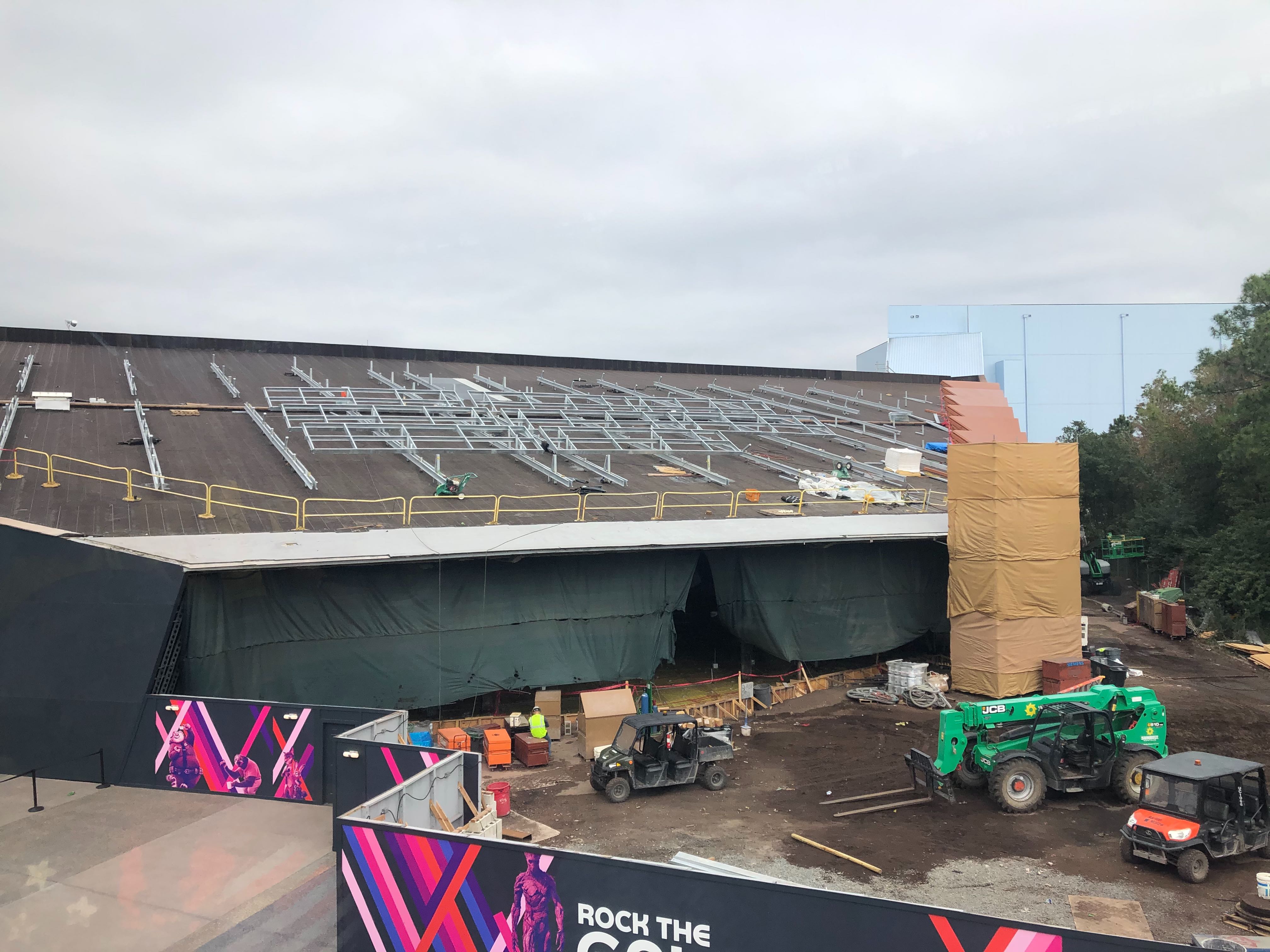 Over on the site of Guardians of the Galaxy Cosmic Rewind, metal pieces have been installed on the roof in preparation for new solar panels.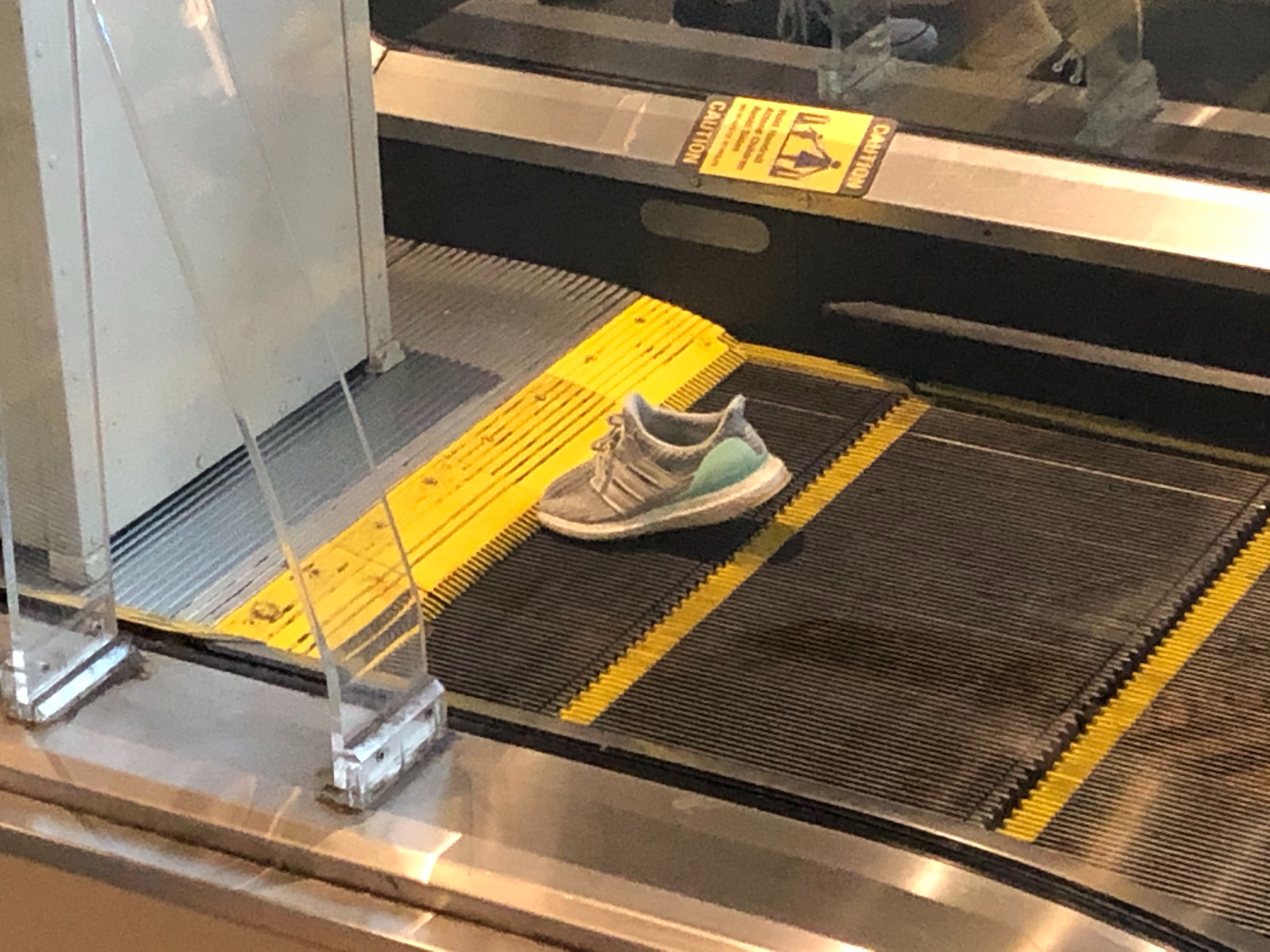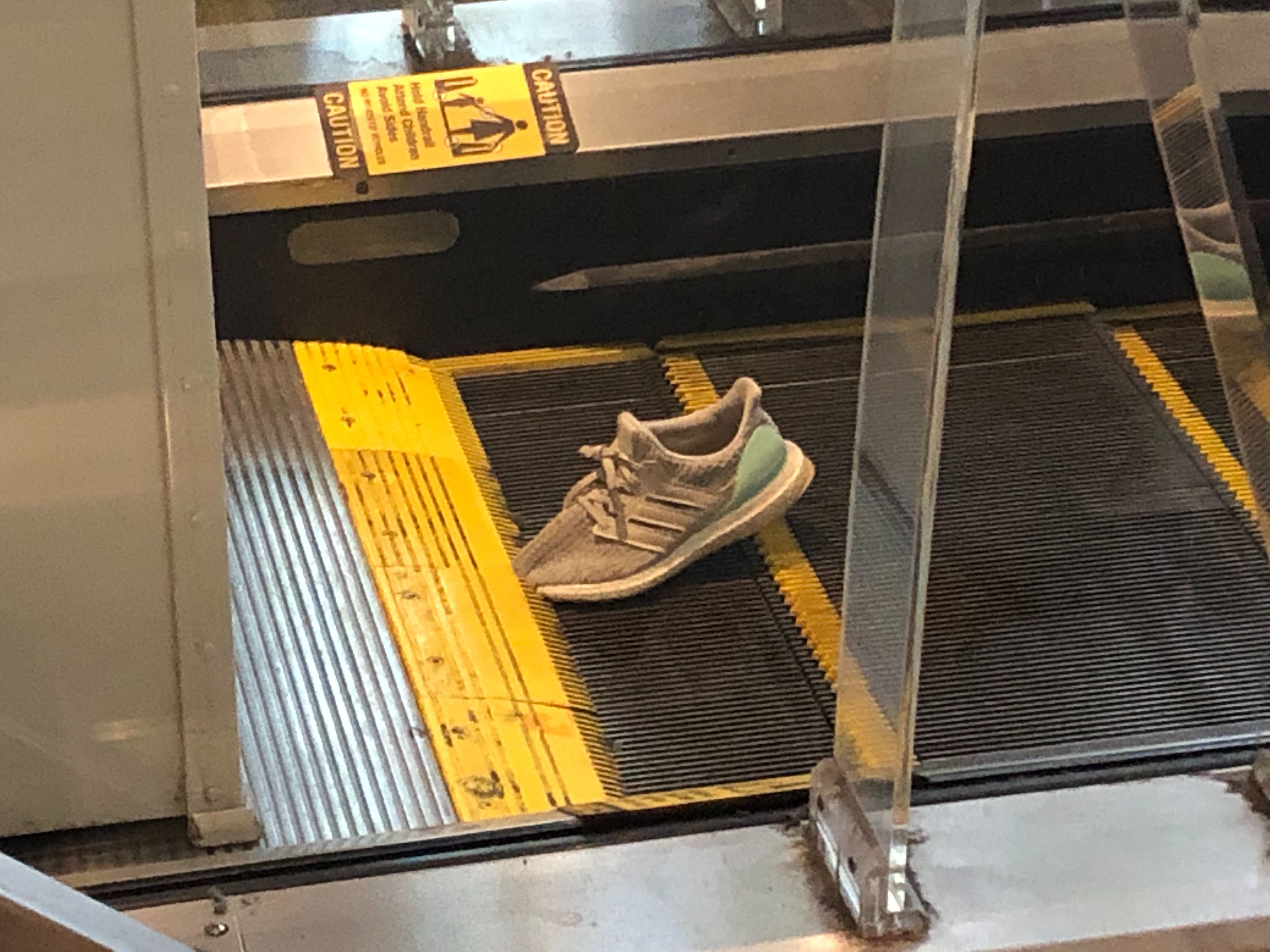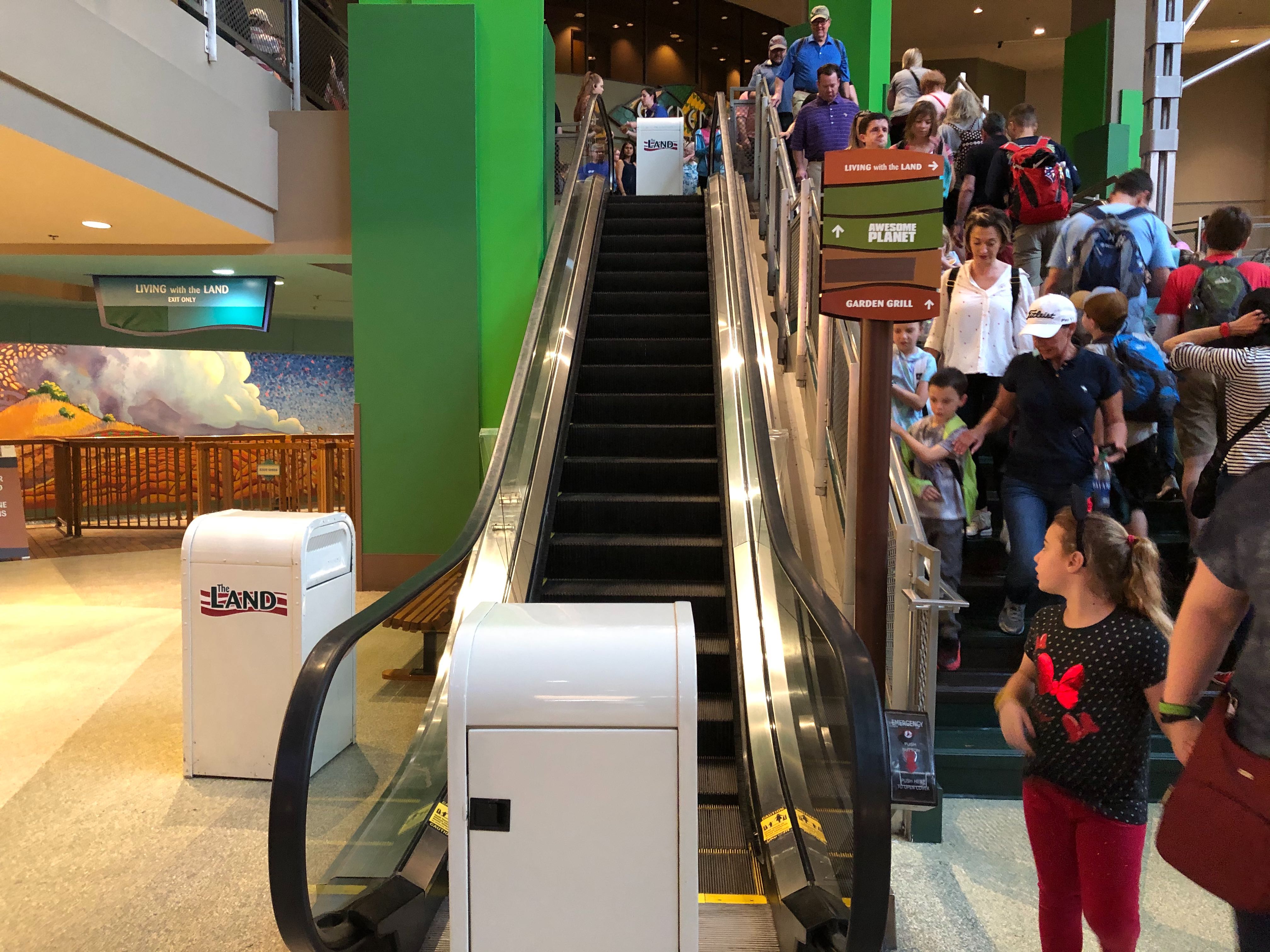 Inside The Land, it looks like Cinderella has been taking the escalator. A child's shoe got stuck on the up escalator, putting it out of order for the time being. Don't worry, there were no injuries reported.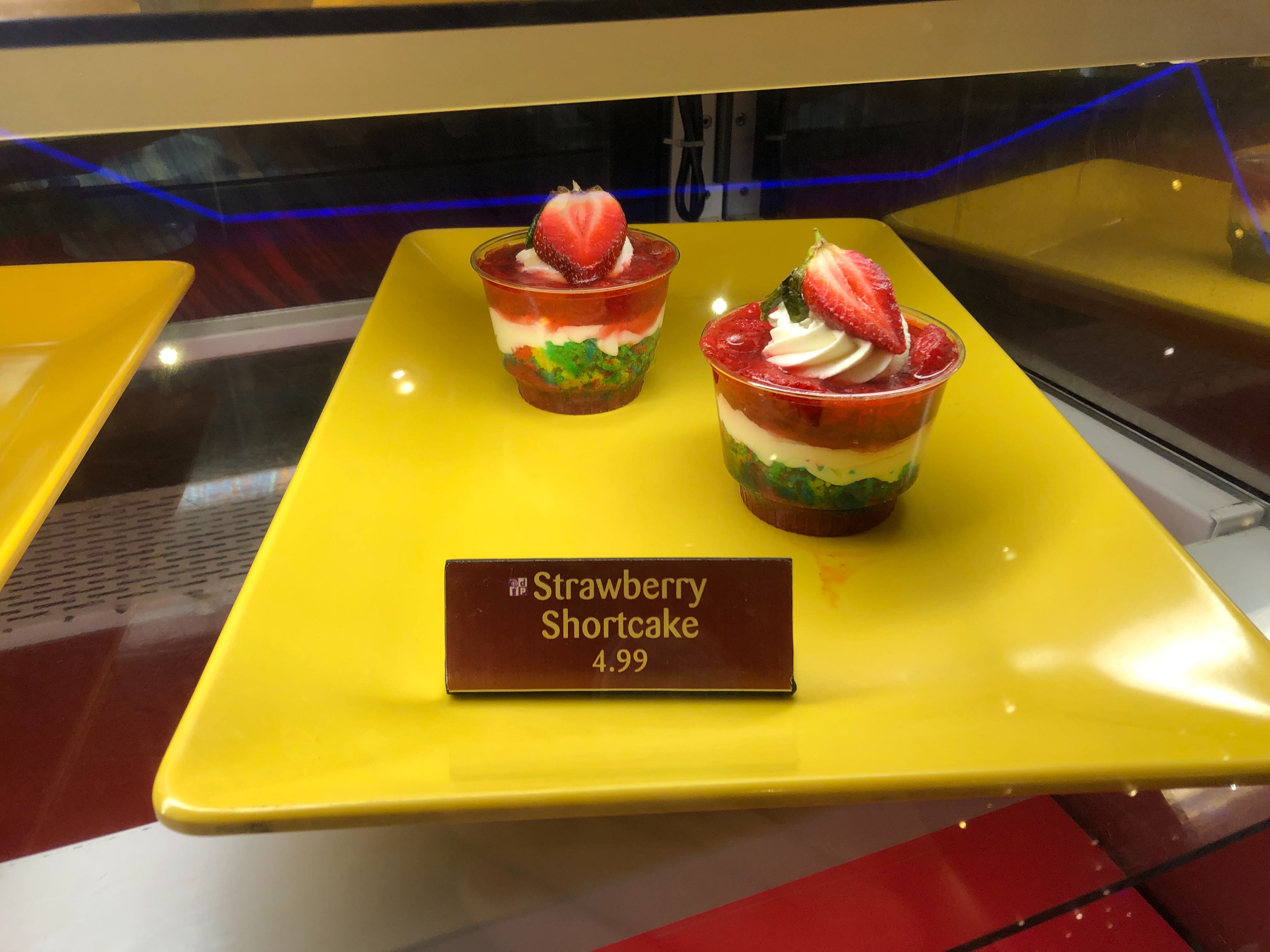 At Sunshine Seasons, the strawberry shortcake is looking a little green. The cake inside appears to be multicolored now.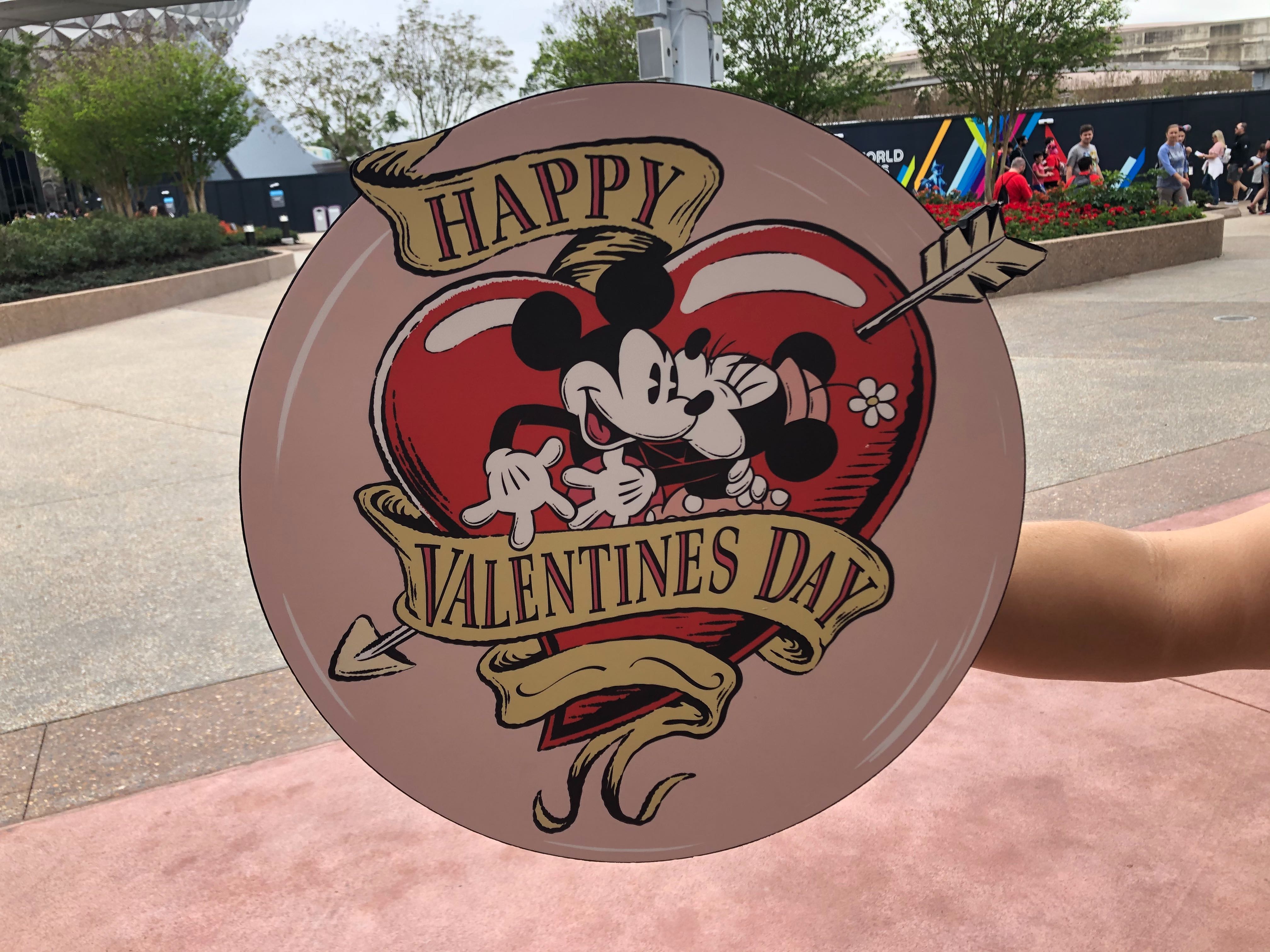 That's about it for today. Thanks for following us around EPCOT and be sure to stay tuned for more on all the many changes coming to this park and the rest of Walt Disney World.