A few days ago, we showed you some sleek new signage across the Seas with Nemo and Friends at EPCOT, continuing the update that was started by the arrival of the large directory sign in the middle of the Seabase.
Now, even more new signage has been installed inside Seabase Alpha, featuring the new EPCOT font and a throwback to the original Living Seas logo. Over by the center stairwells, new banner signage has also been installed, replacing the former generic fish patterned signs.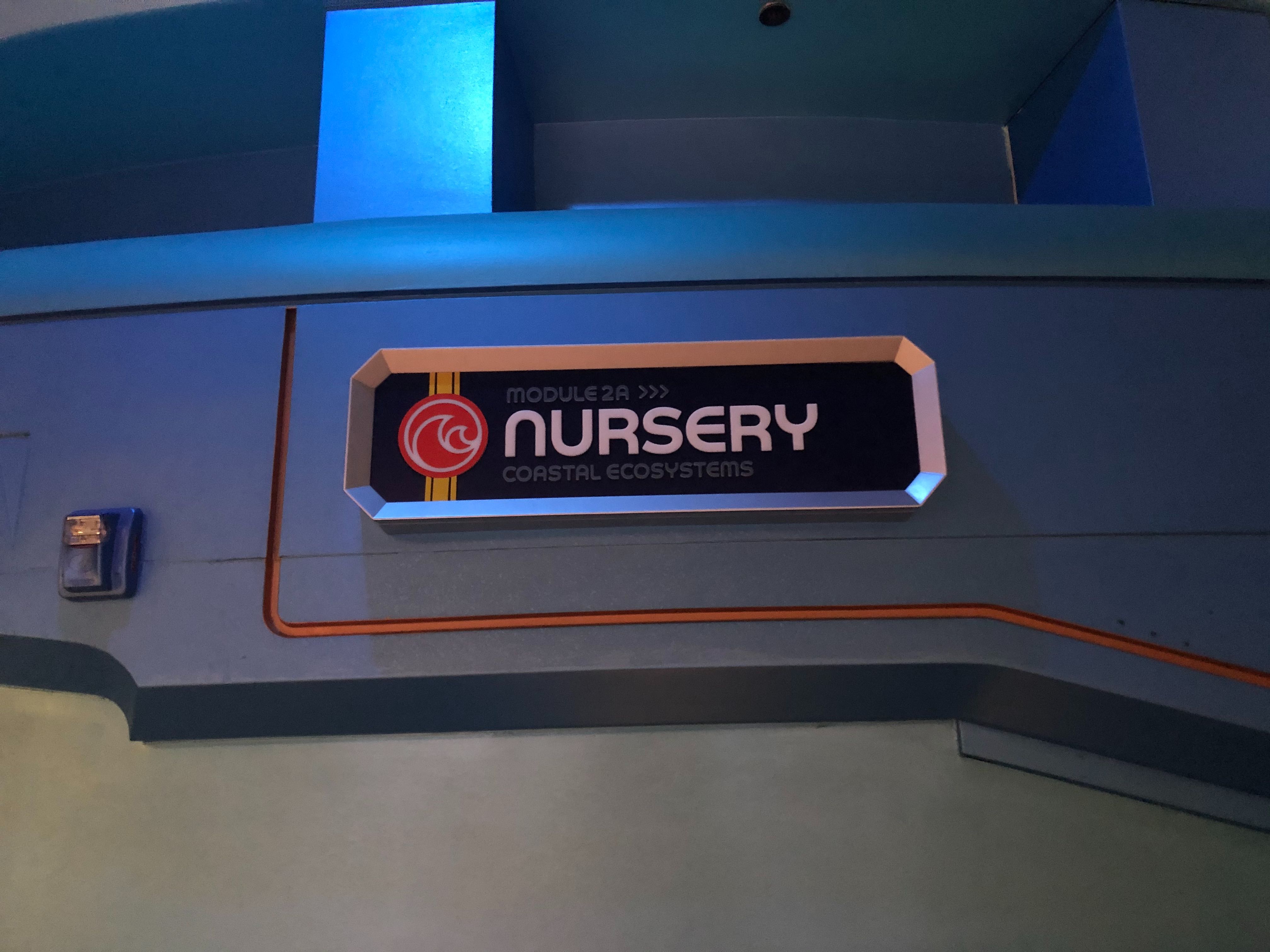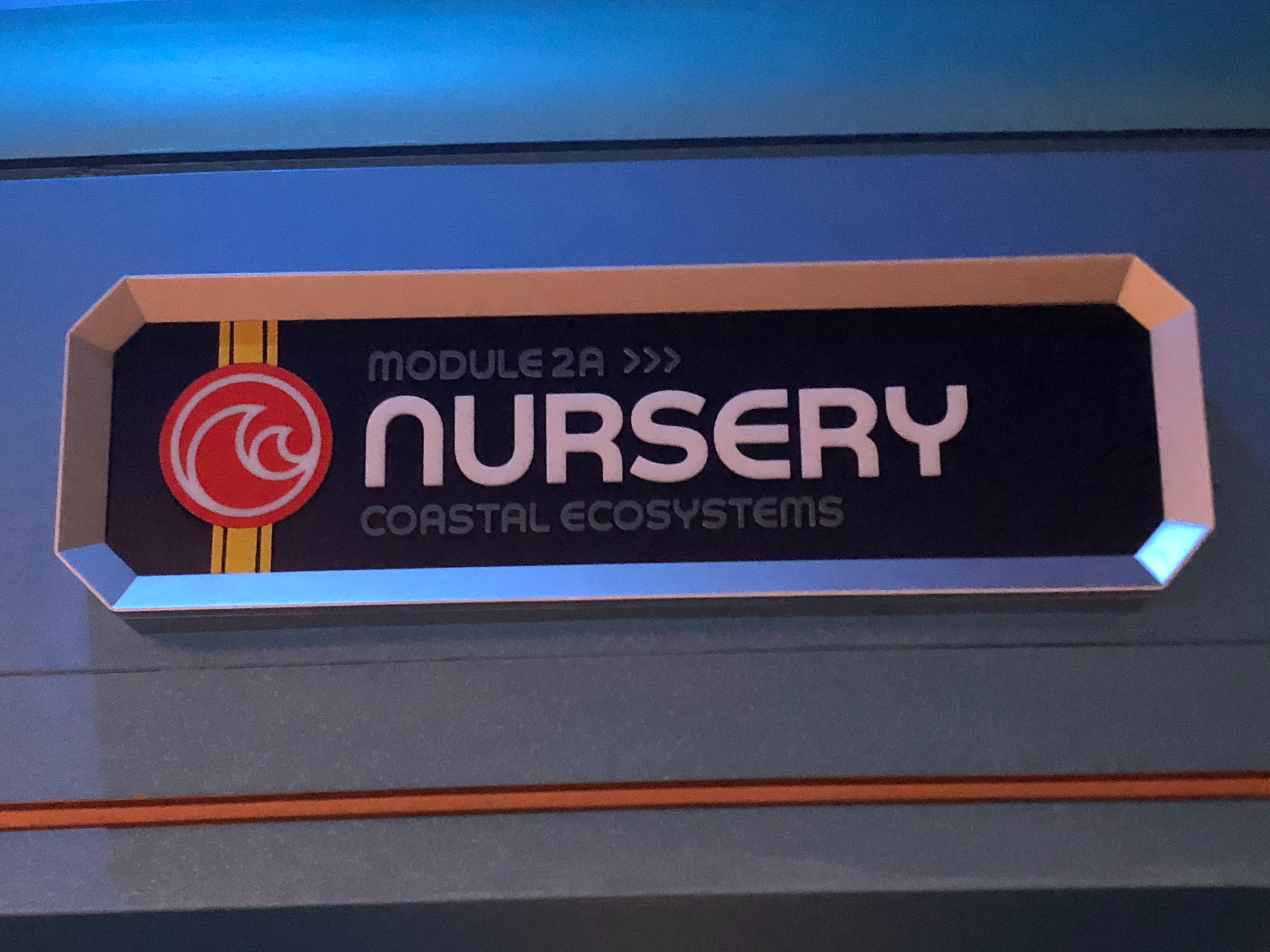 Module 2A, home of the Coastal Ecosystems Nursery, got new signage.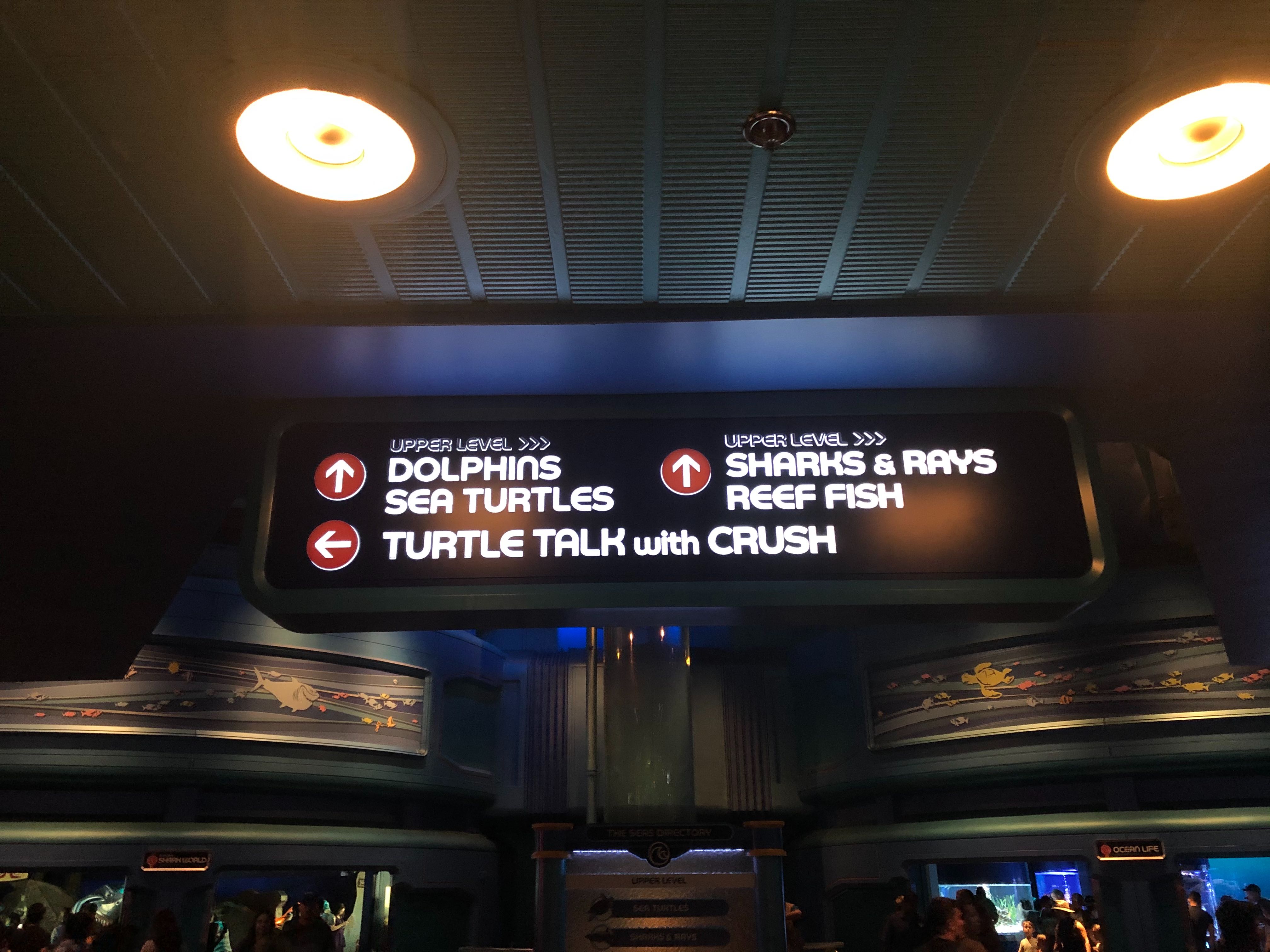 There's an all-new directional sign at the center of the pavilion as well.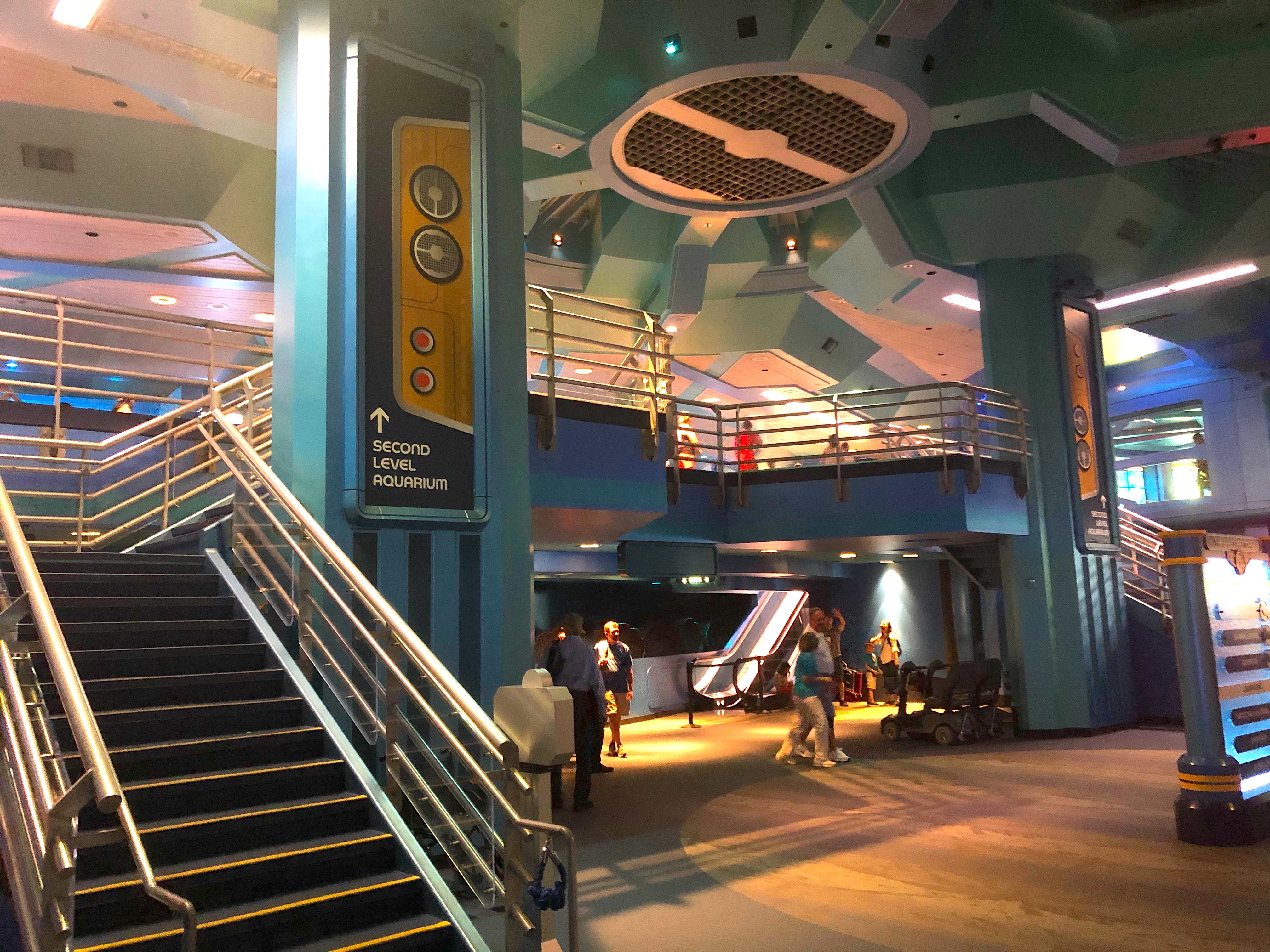 These vertical banner signs directing guests to the second-level aquariums and viewing areas also got a new look, with new font and a mechanical pattern.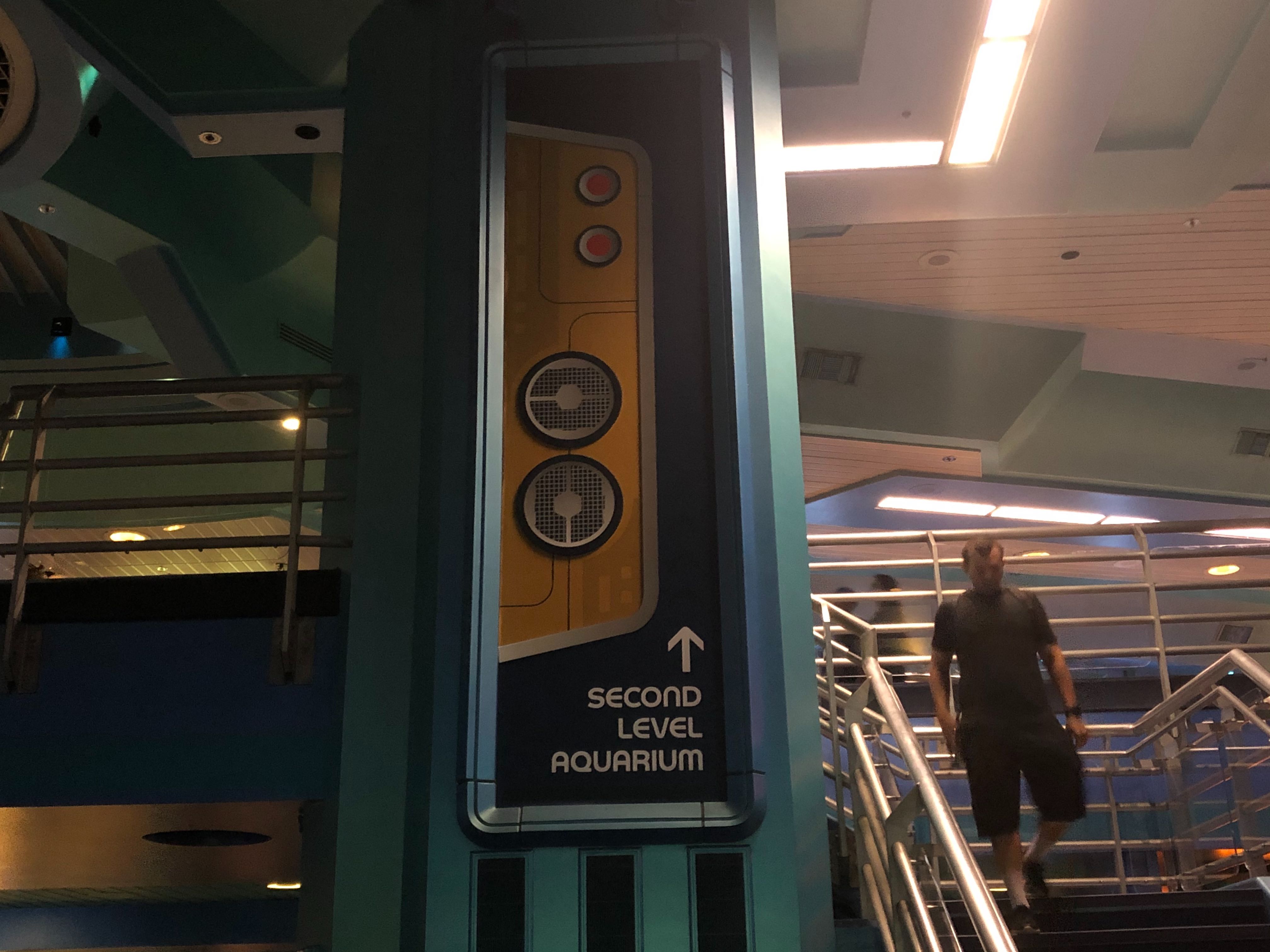 What do you think of the ongoing changes at The Seas pavilion?