We come to you today with updates on the Walt Disney World Railroad and the Tomorrowland berm at the Magic Kingdom. Equipment was seen today staged for the reinstallation of track for the railroad near Tomorrowland, where it was torn up for TRON Lightcycle Run and berm improvements.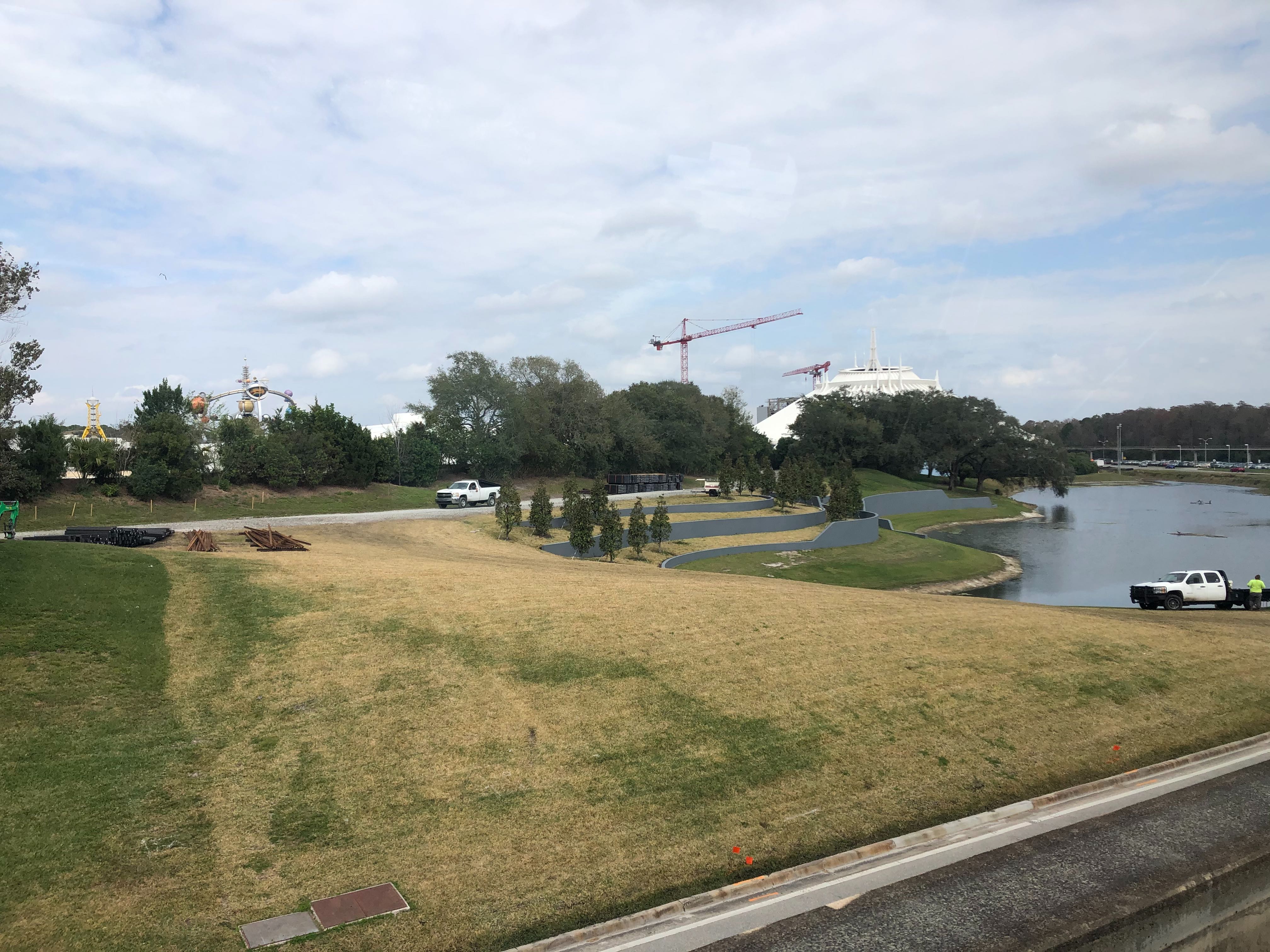 Looking out of the monorail, we can see a lot of trucks and workers in the area working on both the berm and the railroad.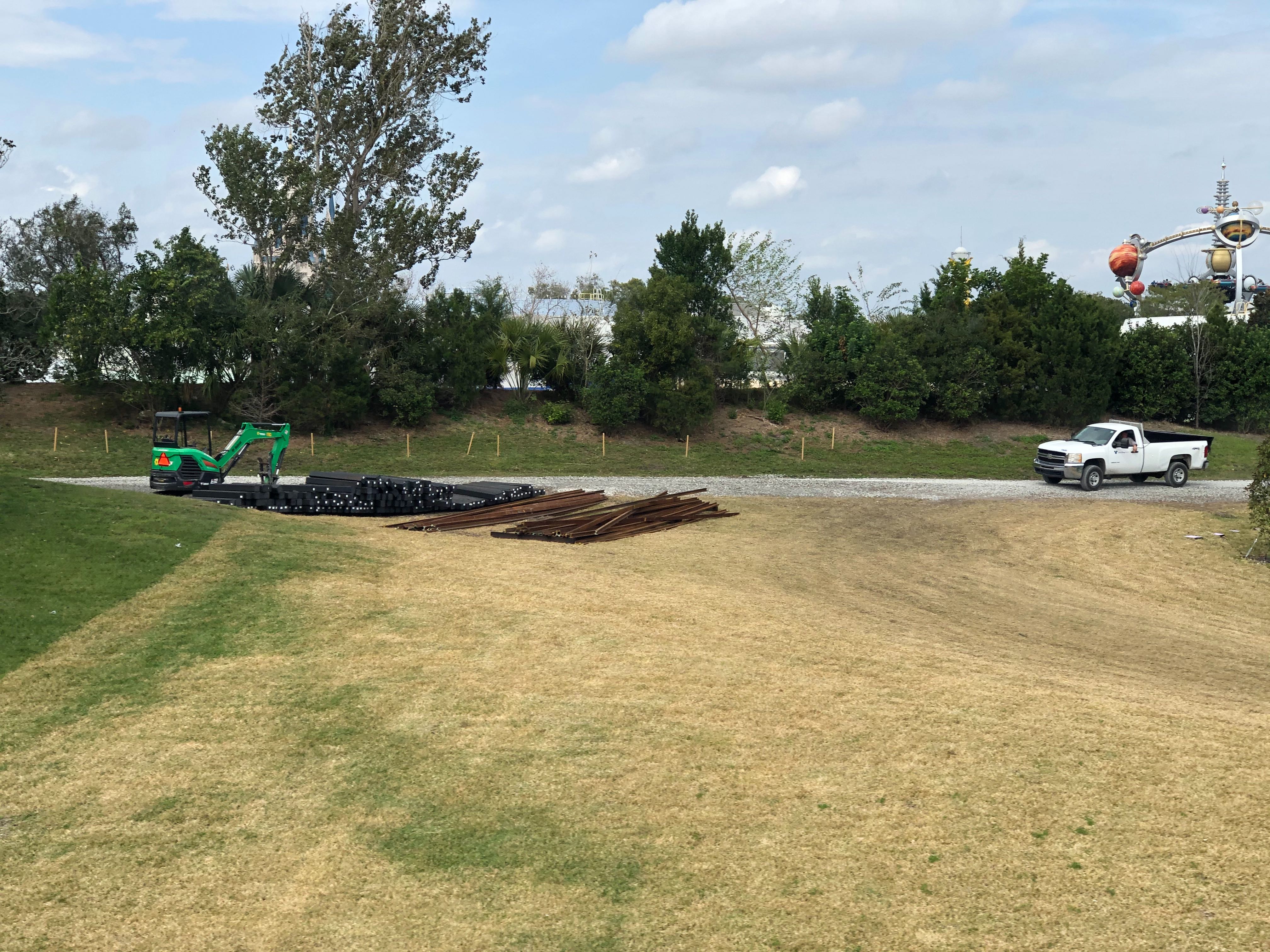 Lots of railroad track and other equipment for the installation is being staged in the area.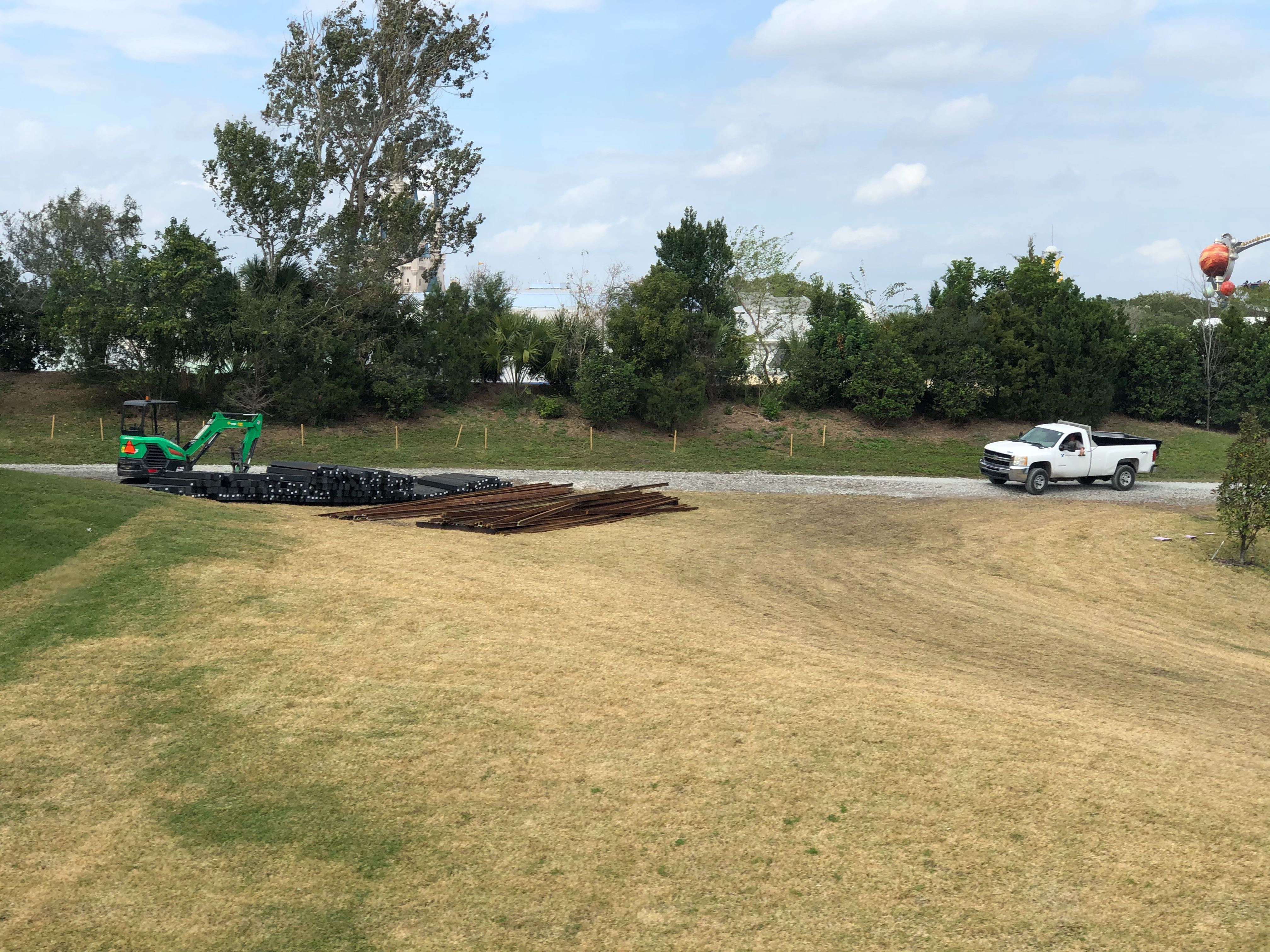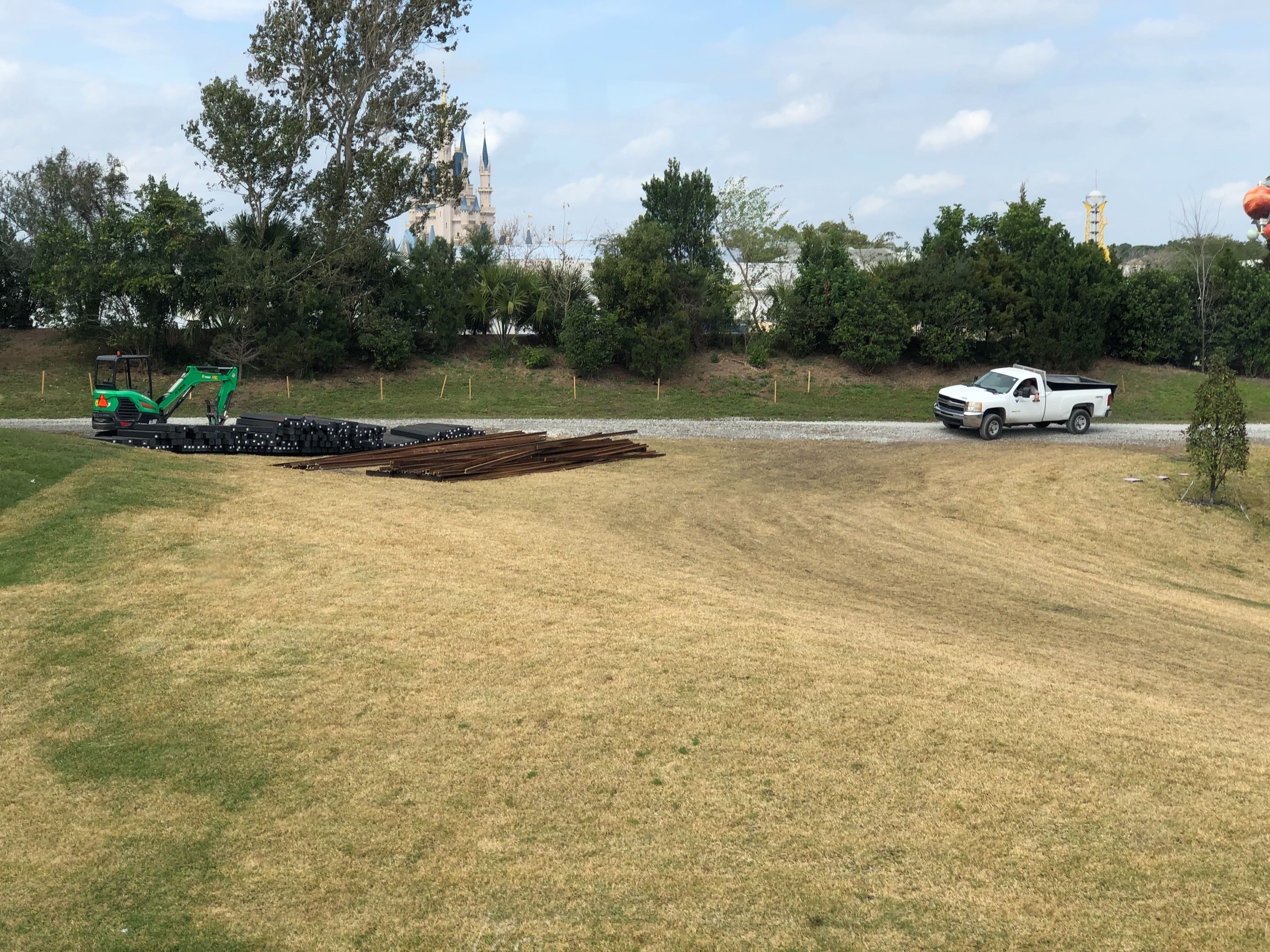 We can't wait to ride the Walt Disney World Railroad again, especially through this area where they massively improved the landscape.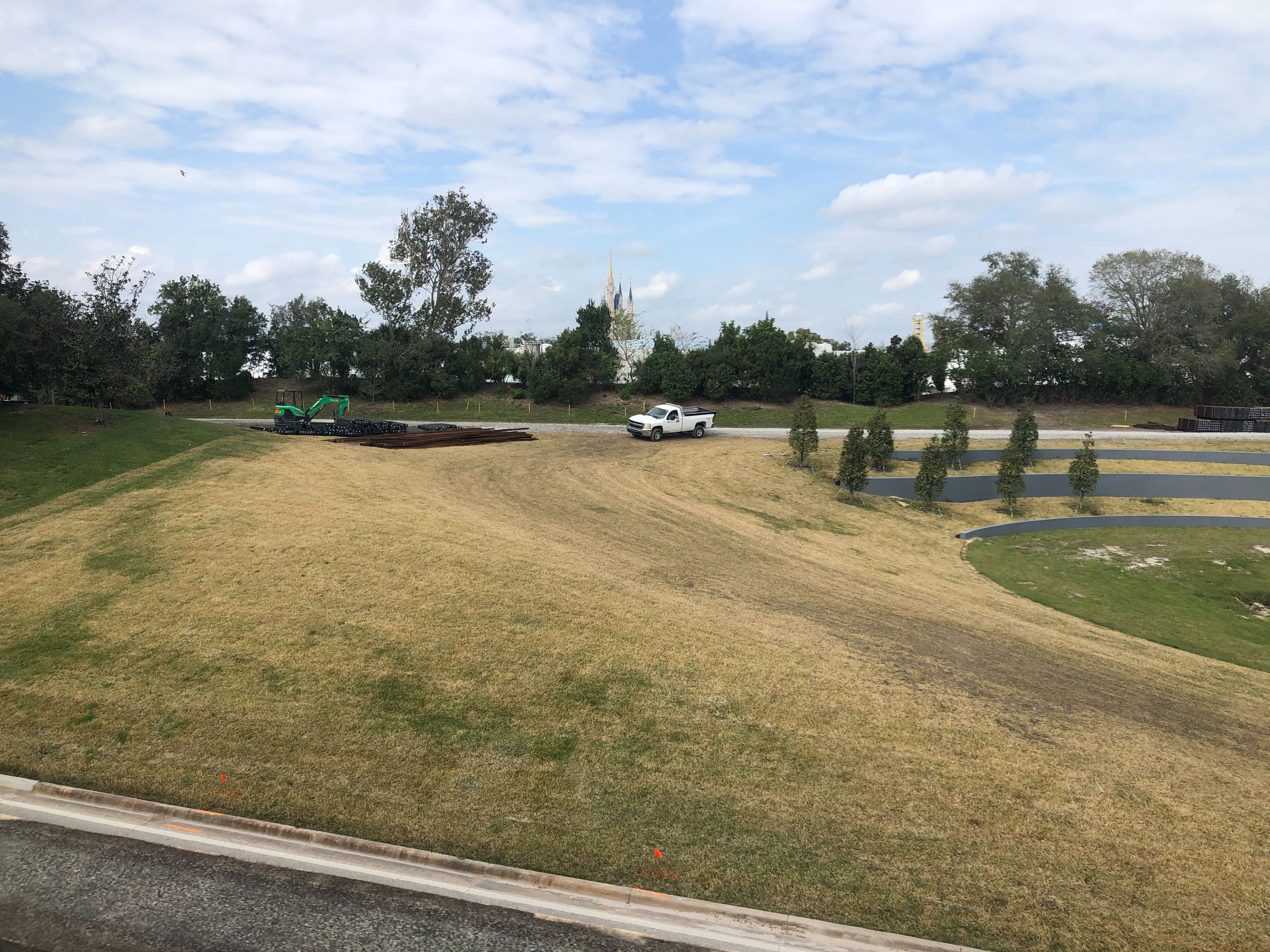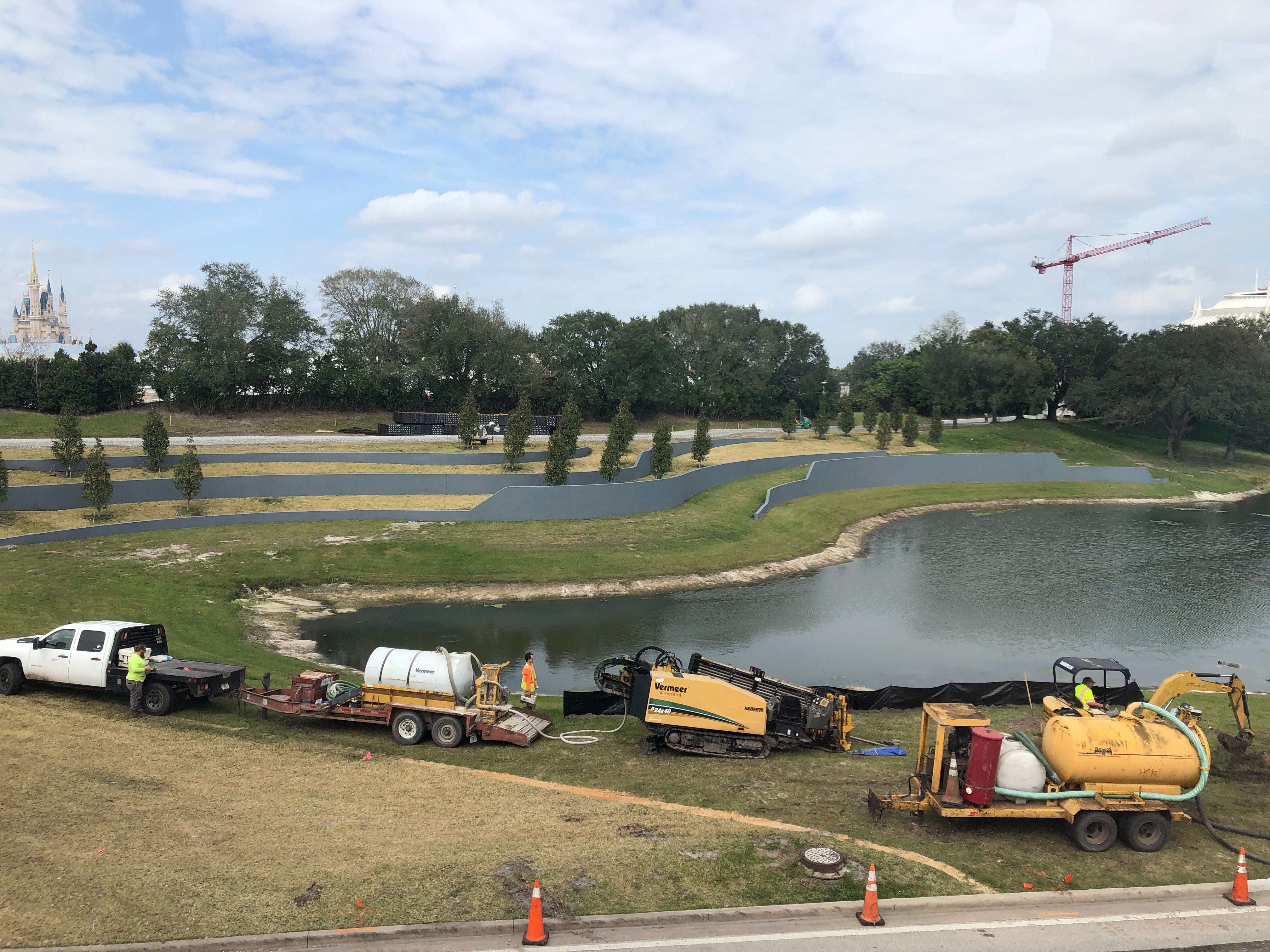 Work on the berm and the retention pond is almost complete now, with sod being placed and the tiered berm painted.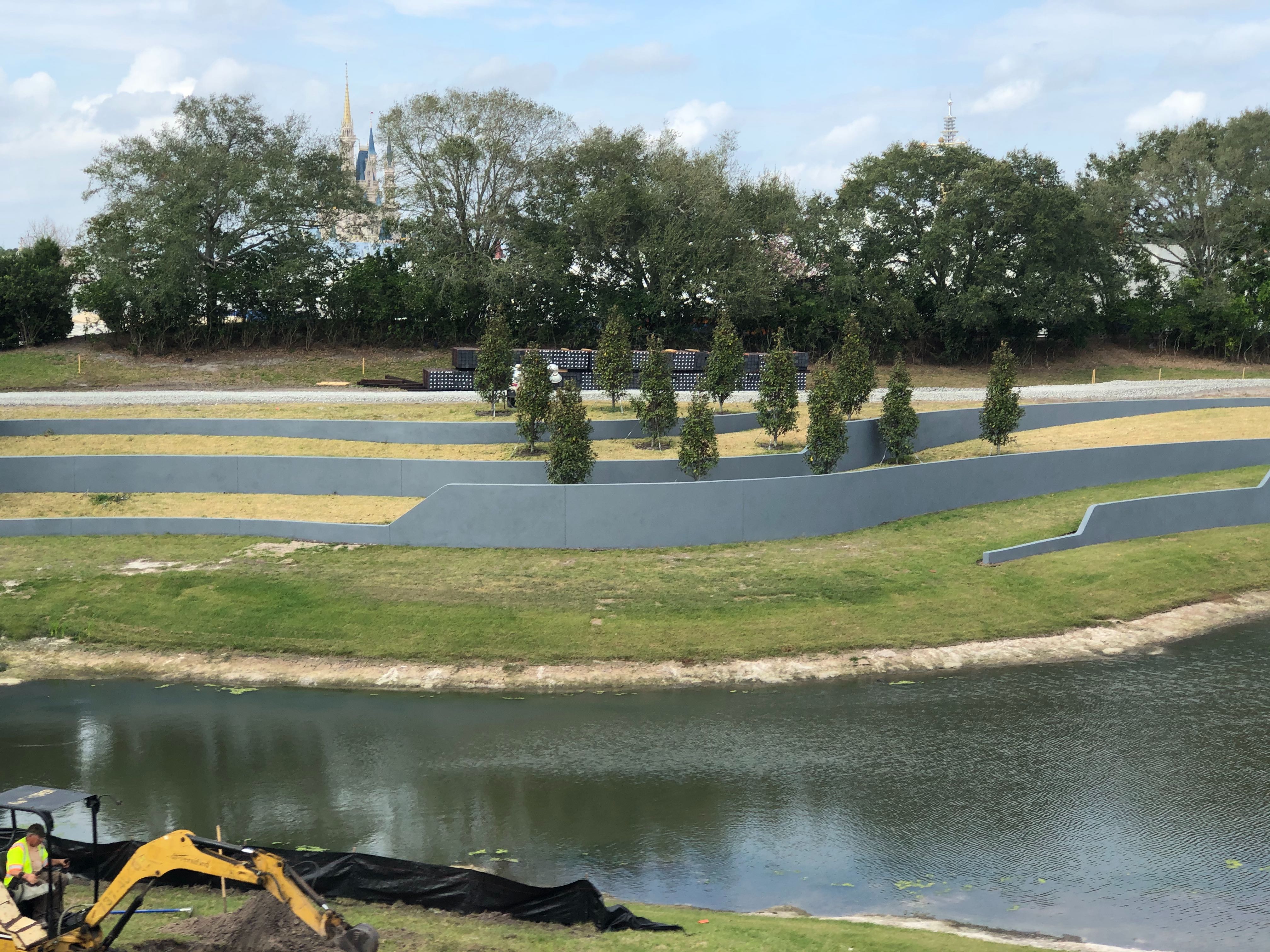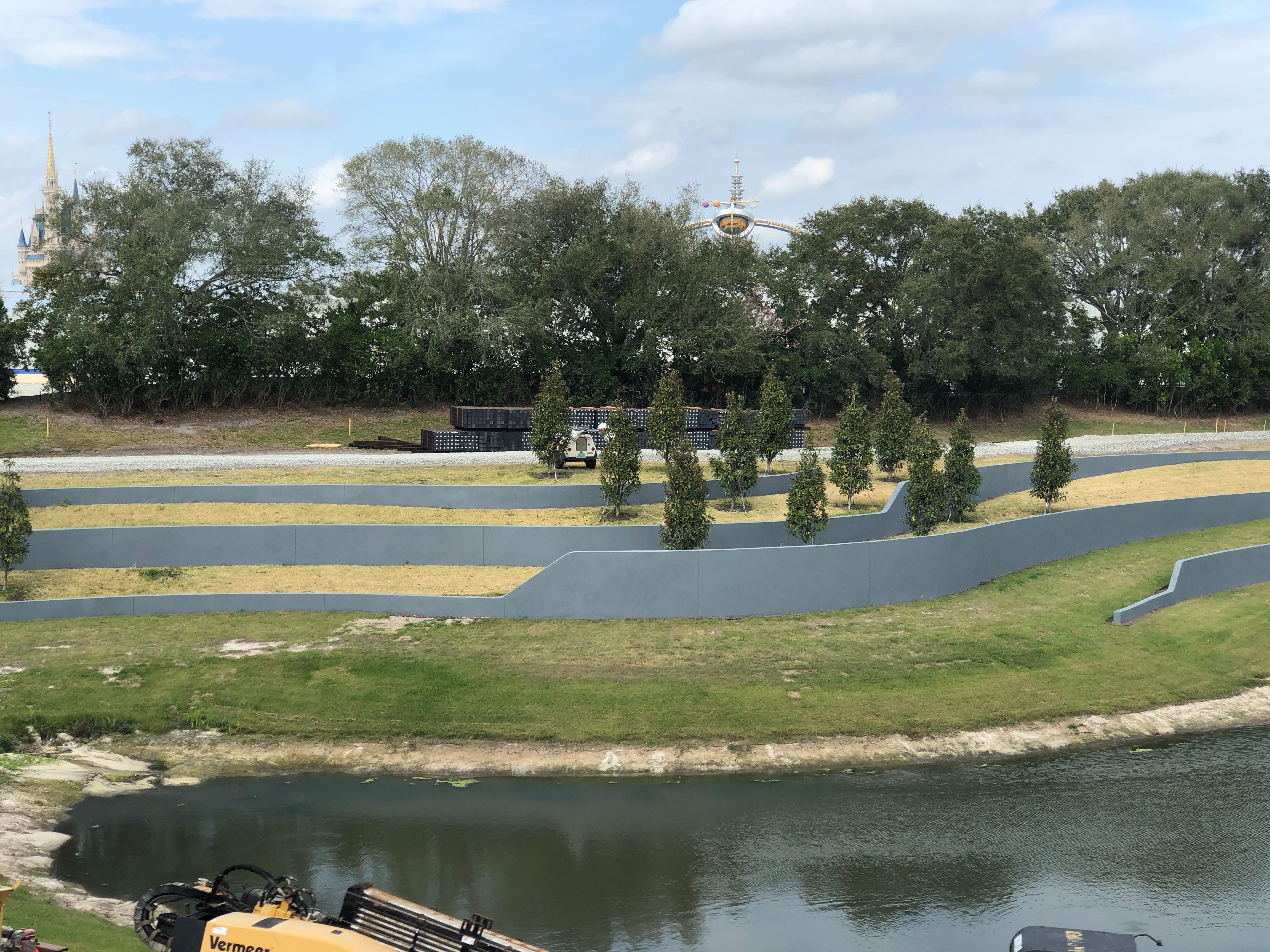 More equipment is seen staged behind these recently planted trees, this area already looks a lot better than before the work. The shoreline of the retention pond still looks a little rough so we will see if that changes before the workers leave the area.
The Walt Disney World Railroad has been down since the beginning of 2019 and is not expected to reopen until 2021 following the completion of work for Tron Lightcycle Run. Are you excited to get back on the rails and complete the grand circle tour of the Magic Kingdom?
Stay tuned to WDWNT for updates on this story and many more.