Today we have yet another update for you from Hong Kong Disneyland Resort courtesy of our friends at Disney Magic Kingdom Blog. While we've gotten to see the latest progress on the Castle of Magical Dreams transformation and some adorable Hong Kong Disneyland 15th anniversary merchandise, now it's time to venture over to the Disneyland Resort Station and Hong Kong Disneyland Hotel.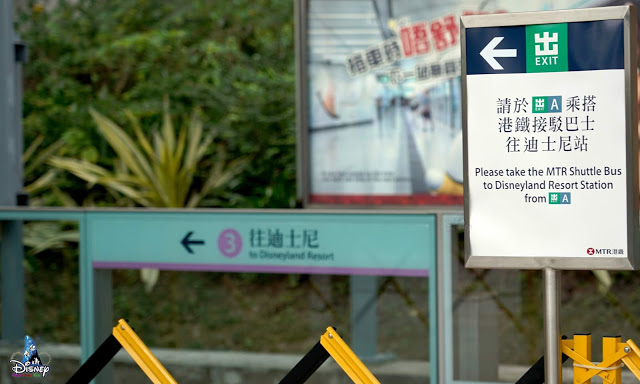 Hong Kong Disneyland closed in January due to rising concerns over the COVID-19 pandemic. Just earlier this month, it was announced that Disneyland Resort Line train service would be suspended from April 10 until further notice.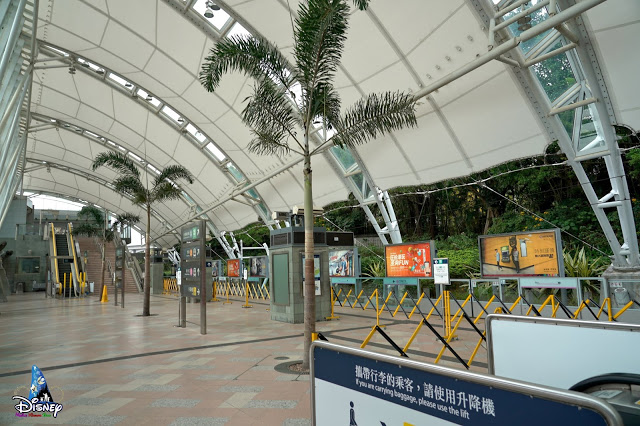 The entire station is closed off with safety barriers and signage throughout.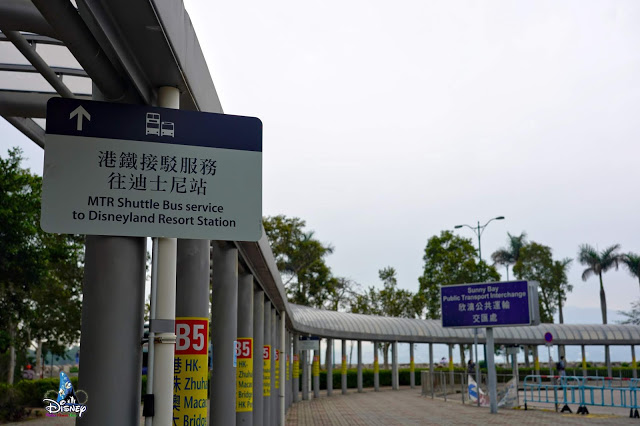 However, transportation to the resort is still available via a dedicated shuttle bus.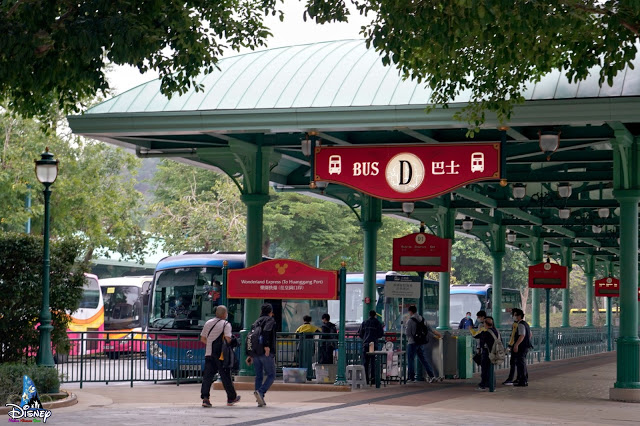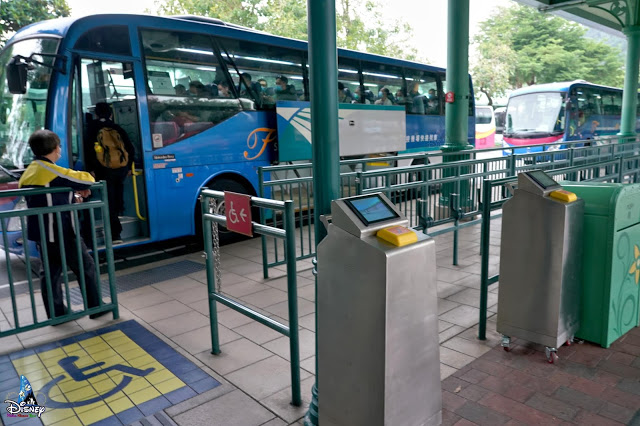 For detailed instructions on how to travel from the station to the bus stop for the resort, check out the post on Disney Magic Kingdom blog, with instructions available in English and Chinese.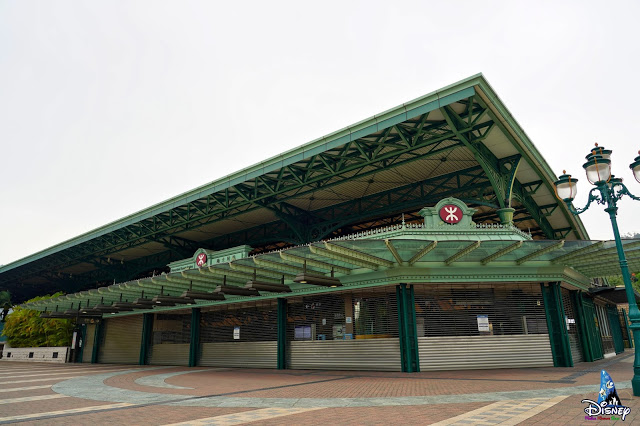 Upon arrival, you see the empty Disneyland Resort Station, with messages posted from the Station Manager with hours for the temporary bus service.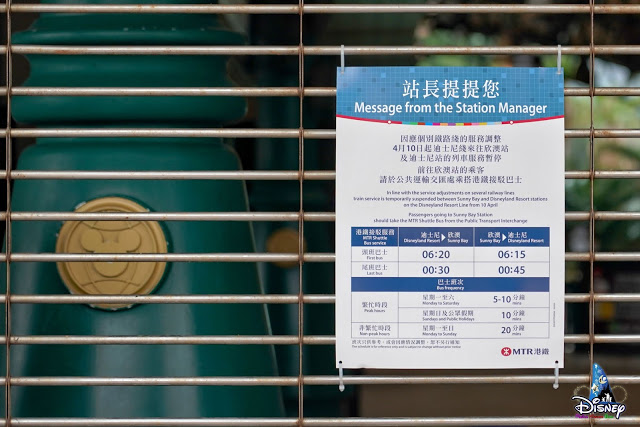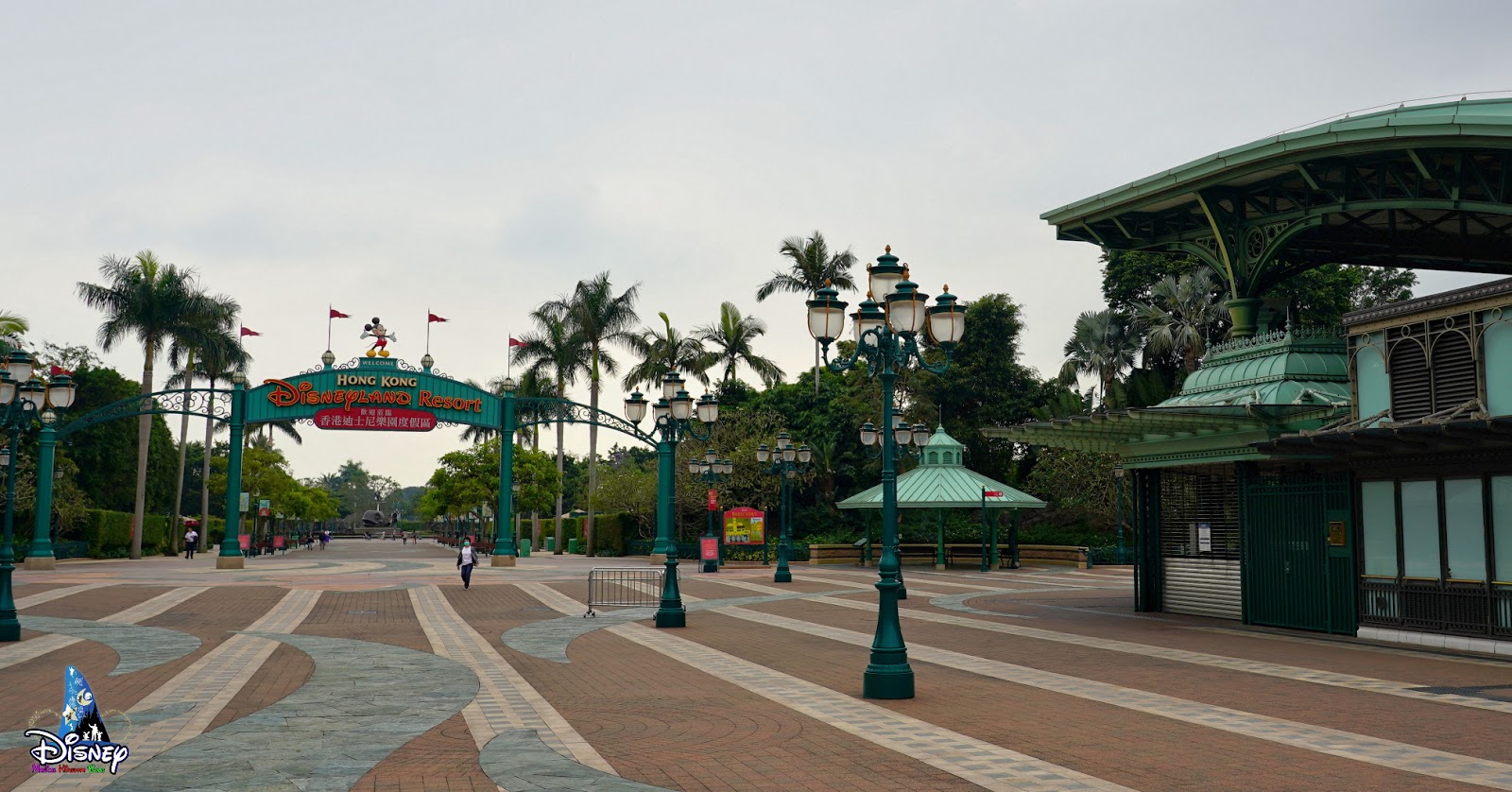 Guests are still allowed to enter the resort gates and pass by the front entrance of the closed park.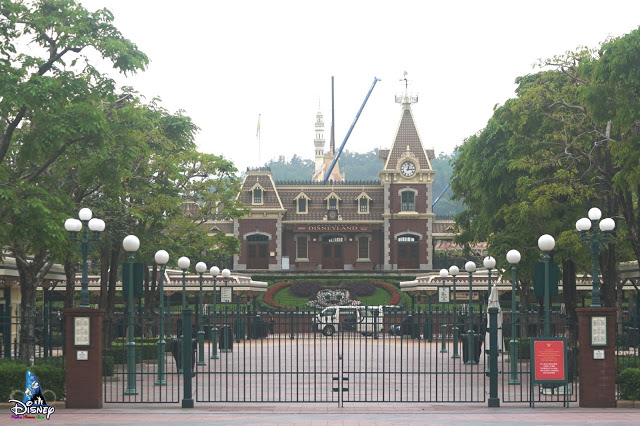 From the gates, you can peer out over to the ongoing construction on transforming the Castle of Magical Dreams.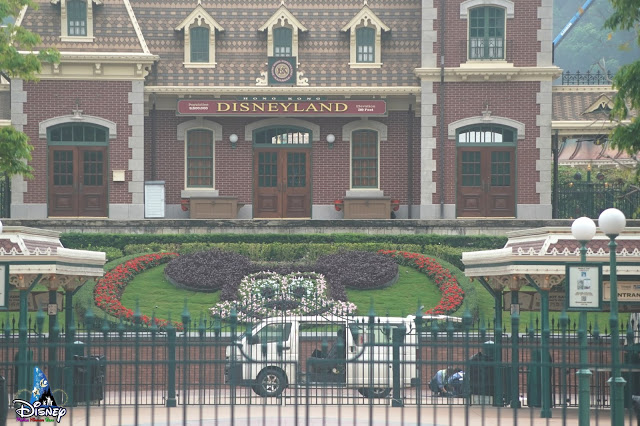 Service cars are stationed outside the entrance. The Mickey flower bed is still being maintained, and is looking beautiful!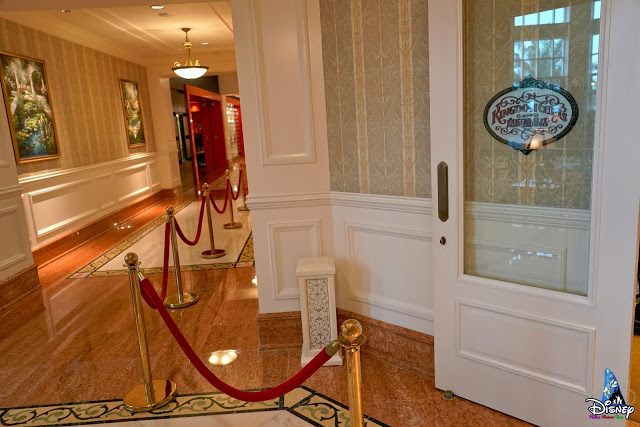 The Hong Kong Disneyland Hotel is still open with limited operations and select recreational activities available throughout the day: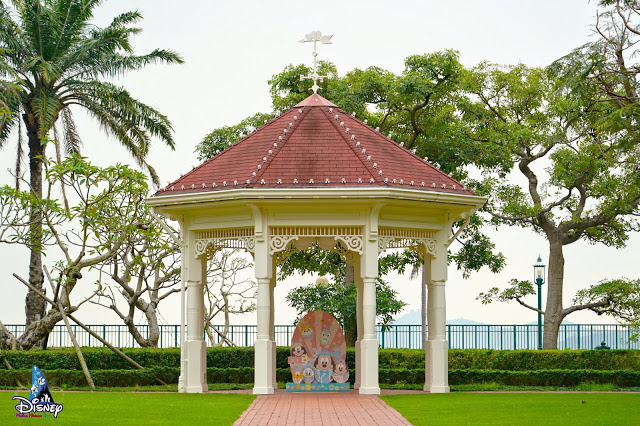 Throughout the hotel grounds are adorable springtime decorations featuring a whole cast of fuzzy, adorable characters like Thumper, Miss Bunny, the White Rabbit, and more. You can take a short tour of the grounds in the 4K video below:
Thank you for visiting Hong Kong Disneyland Resort with us! For a 4K tour of the resort, check out the video below by Disney Magic Kingdoms Blog: