Due to the outbreak of COVID-19 in China, Shanghai Disney Resort has been closed since late January. During today's Walt Disney Company Q2 earnings call, it was announced that Shanghai Disneyland park will reopen on May 11. The reopening will take into account guest capacity for social distancing, as well as health and prevention procedures that comply with local guidelines.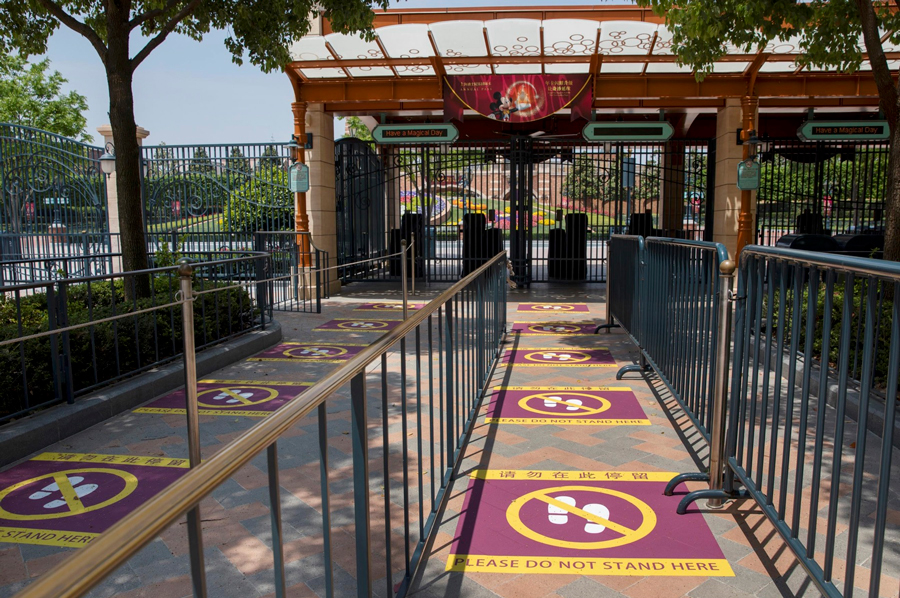 Over the span of the last few weeks, we've seen various forms of testing going on at the resort, from the return of character dining, to new seating guidelines at shows and theaters, plus newly-installed temporary queues with floor markings to establish social distancing. Shanghai Disneyland is also where we've seen the expanded use of Health QR and temperature checks; with only those showing normal temperatures and a green QR code allowed in. All of these procedures will remain throughout the reopening.
Visitors will also need to make reservations to visit in order for the resort to limit and control the number of guests in the park. No further details are available at this time regarding how the booking process will work.
For more information on booking your next trip with our official travel agent sponsor, the Vacationeer, visit wdwnt.travel.
During the Q&A segment of the earnings call, Chapek pointed out that Shanghai Disneyland has a max capacity of 80,000 guests a day. The local government has indicated that the park is to run at 30% of the maximum capacity, meaning that the park must operate at a maximum of 24,000 guests until those restrictions are lifted. Their goal is to make sure no lines are backing up at the entrance to the park and throughout the park.
Shanghai Disneyland's reopening is generally seen as a test of sorts for the other Disney Parks around the world to follow. CEO Bob Chapek indicated that similar social distancing measures to attend parks and within attractions, restaurants, and shows will be taken at other Disney theme parks around the world as they return to service.