Stateside, we're looking at everything from financial projections to medical models for hints at potential reopening dates for Walt Disney World Resort and Disneyland resort, but with regards to actual protocol once the parks and resorts do open, we look to Shanghai Disney Resort. Due to the outbreak of COVID-19 in China, Shanghai Disney Resort has been closed since late January. However, the Shanghai Disneyland Hotel, Disneytown, and Wishing Star Park resumed limited operations on March 9, with health protocols in place to keep guests safe and prevent the further spread of the virus.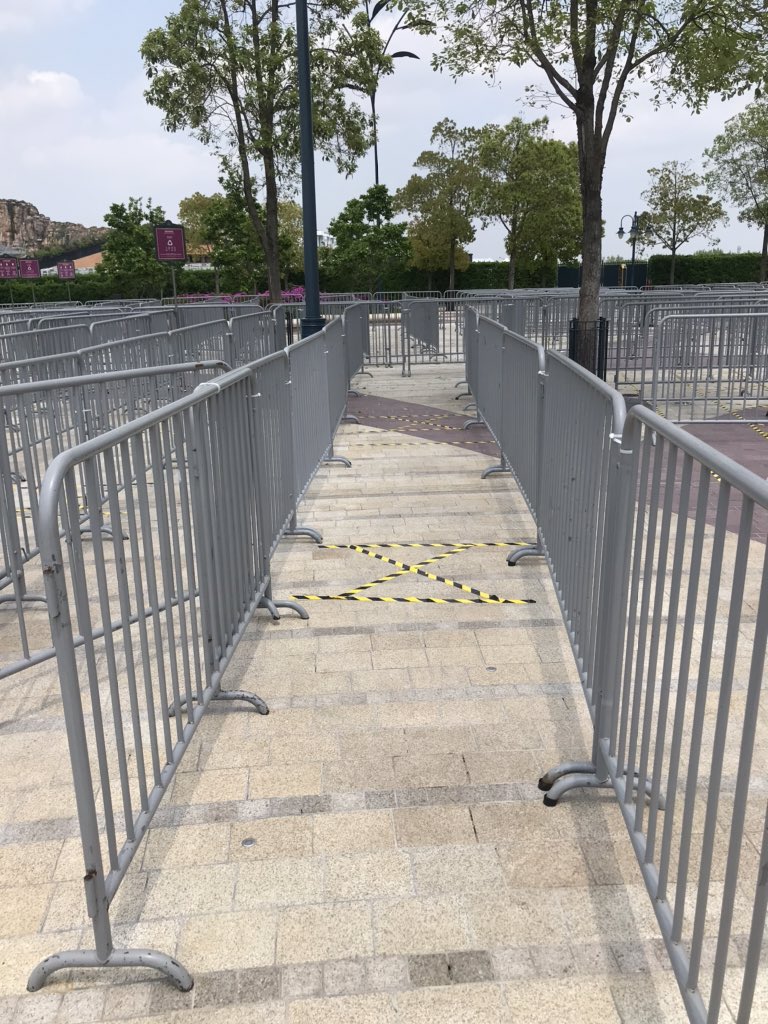 New photos show various ground markings and signage installed along the security checkpoints for the resort.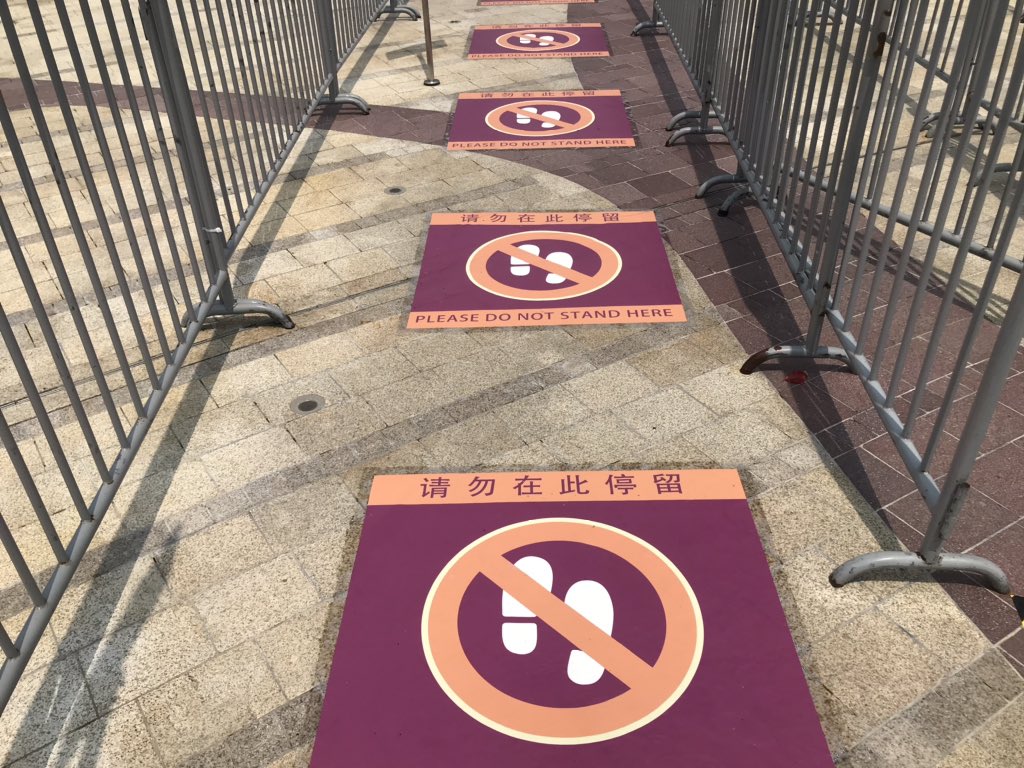 Photo Credit: Twitter user @gourmetdyy
The signs show guests where and where not to stand in order to maintain social distancing at all times within queues.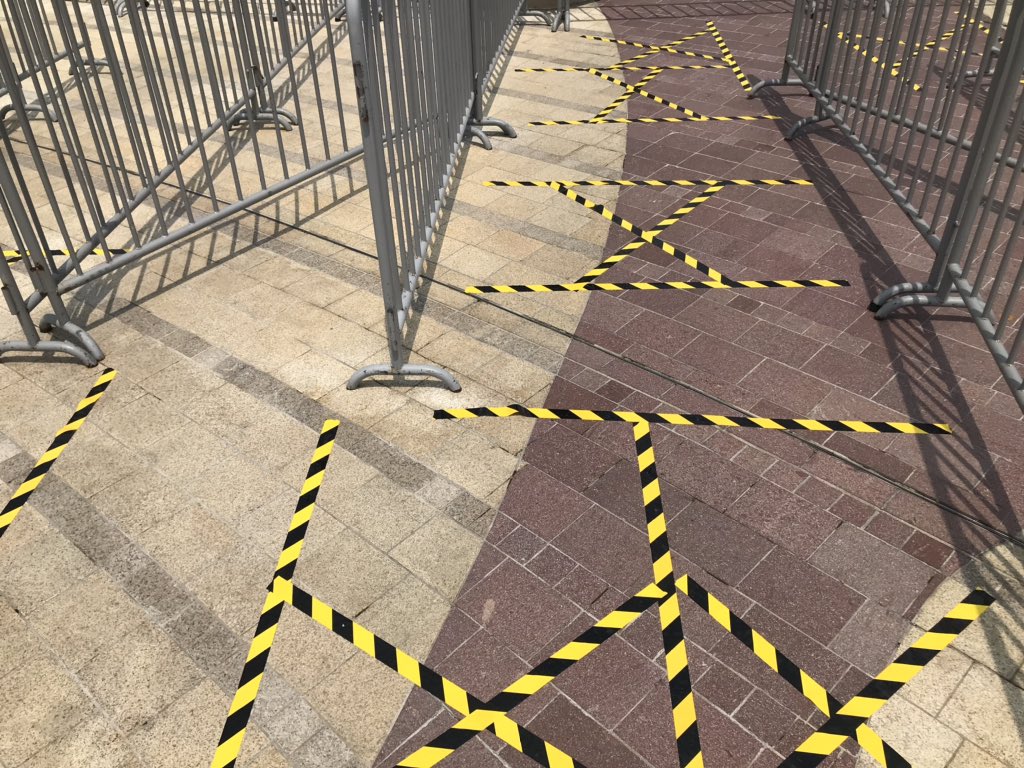 Photo Credit: Twitter user @gourmetdyy
According to recent talks from the Re-Open Florida Task Force, it's likely that we'll see similar social distancing measures throughout queues to enter the parks and within attractions, restaurants, and shows.
Additional reports from @gourmetdyy show that testing within indoor theaters took place this week at Shanghai Disneyland. Cast Members and their guests were seated at every other row, with each party separated by a few seats in order to maintain their distance. Testing also took place yesterday for parades and shows, however details on how guests will be distanced for parades and nighttime spectaculars have yet to be released. So far, character dining has resumed at Lumiere's Kitchen in Shanghai Disneyland Hotel, and we've also seen the use of expanded Health QR Codes at all resort venues.
No official reopening date has been released for Shanghai Disneyland, but with schools set to reopen across Shanghai from April 27 through May 11, many are anticipating a full reopening soon.
Featured Image: Twitter user @gourmetdyy