We've been tracking all of the third-party Disney Springs restaurant reopenings as they are announced for May 20, but if you can wait a little over a week more, you can be among the first to dine at the Disney-owned restaurants starting June 1. Currently, all reservations for the May 20 phased reopening are available mainly on OpenTable, however starting June 1, you can book directly via My Disney Experience.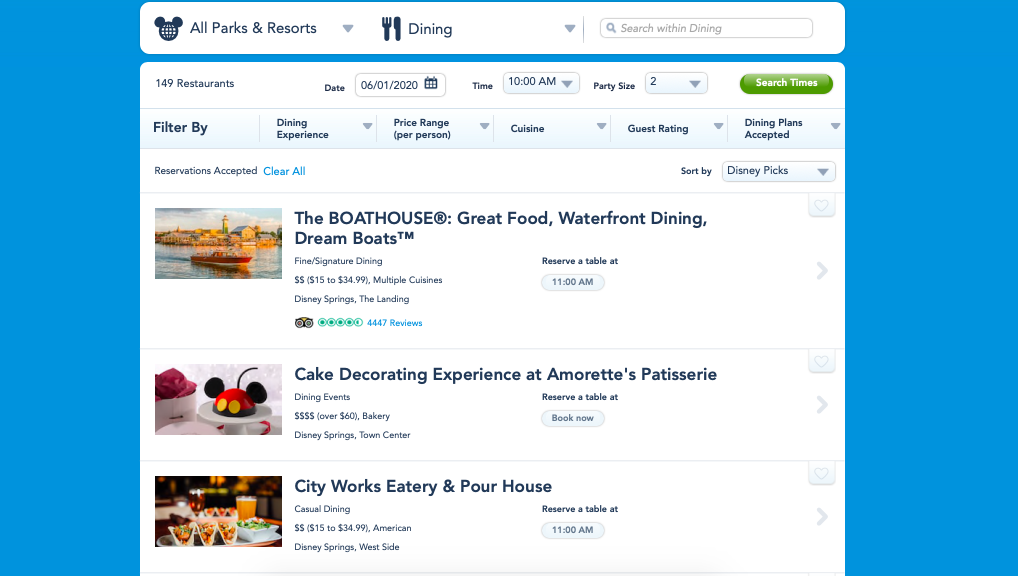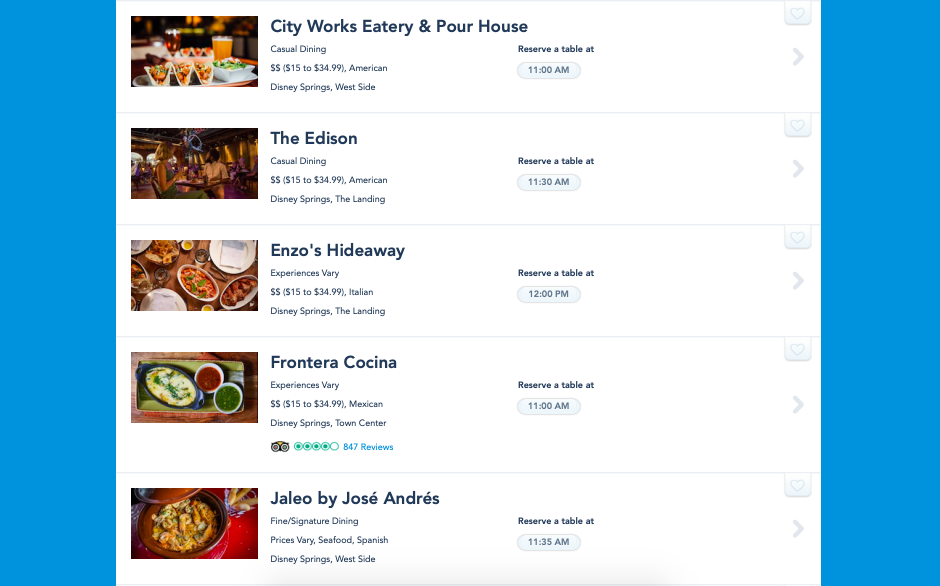 Reservations are now available as early as the first seatings of the day at restaurants such as Jaleo, The Boathouse, Paddlefish, and more.
Starting July 1, dining reservations are open for nearly all restaurants on property. Walt Disney World Resort recently announced that it would only take bookings for July 1st onward, with June reservations to be potentially cancelled on a week-by-week basis.
Restaurants reopening at Disney Springs on May 20 include Wolfgang Puck Bar and Grill,  STK Orlando and Wine Bar George, which recently released a set of health and safety guidelines the restaurant would be adhering to during the phased reopening. This includes the use of digital menus and hand washing/sanitizing stations for employees and guests. You can read all of the guidelines here. It is unknown what protocols will be in place by June 1, but limited capacity is expected at all restaurants during the phased reopening.
Will you be dining at Disney Springs on May 20, or waiting to eat at one of your favorite Springs restaurants on June 1? Do note that restaurants may reopen earlier than the June 1 date, but at this time, that is the earliest you can make reservations on My Disney Experience.