With many Disney Springs stores opening up today and with the addition of Disney-owned stores opening up on May 27, Sephora has announced that their Disney Springs location will be reopening on Friday, May 29 from 10am-8pm.
Given the nature of Sephora stores of offering makeup samples, allowing guests to test out a variety of products, and for makeovers to occur within, it will be interesting to see exactly how Sephora adjusts their operations with new social distancing and other safety measures in place.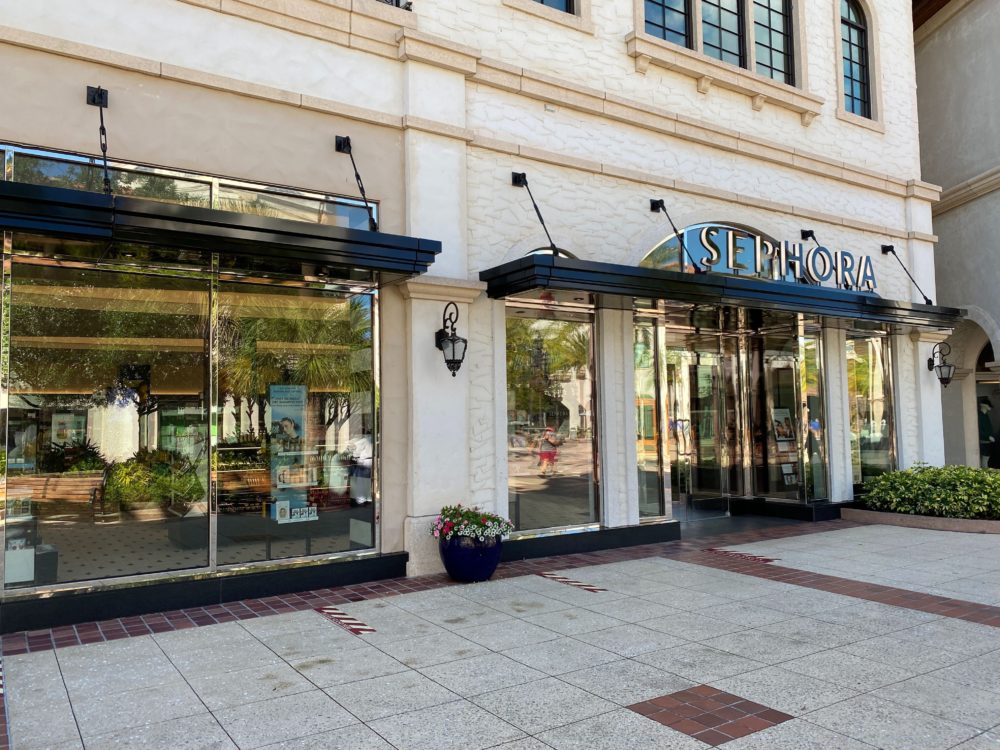 The outside of Sephora is already prepared with social distance markings on the ground to keep guests waiting to go inside six feet apart.
As we saw today with Basin, single use wooden sticks were available to test out various body scrubs. Although disposeable makeup applicators are normally spread throughout the store for guests to try a variety of liquid products, will the same be offered for powdered makeup? Sephora may set the precedent for how other makeup locations reopen at Disney Springs, like MAC Cosmetics and Origins when it comes to trying on makeup or skincare before purchasing.
We'll be sure to report on how exactly Sephora implements the new safety precautions once they reopen next Friday.