The Boathouse has reopened today at Disney Springs along with a long lineup of other third-party restaurants and retailers. With this reopening, we figured we'd cover the logistics of eating at a Disney restaurant in the post-COVID world, while also showing you the current menu and some delicious bites.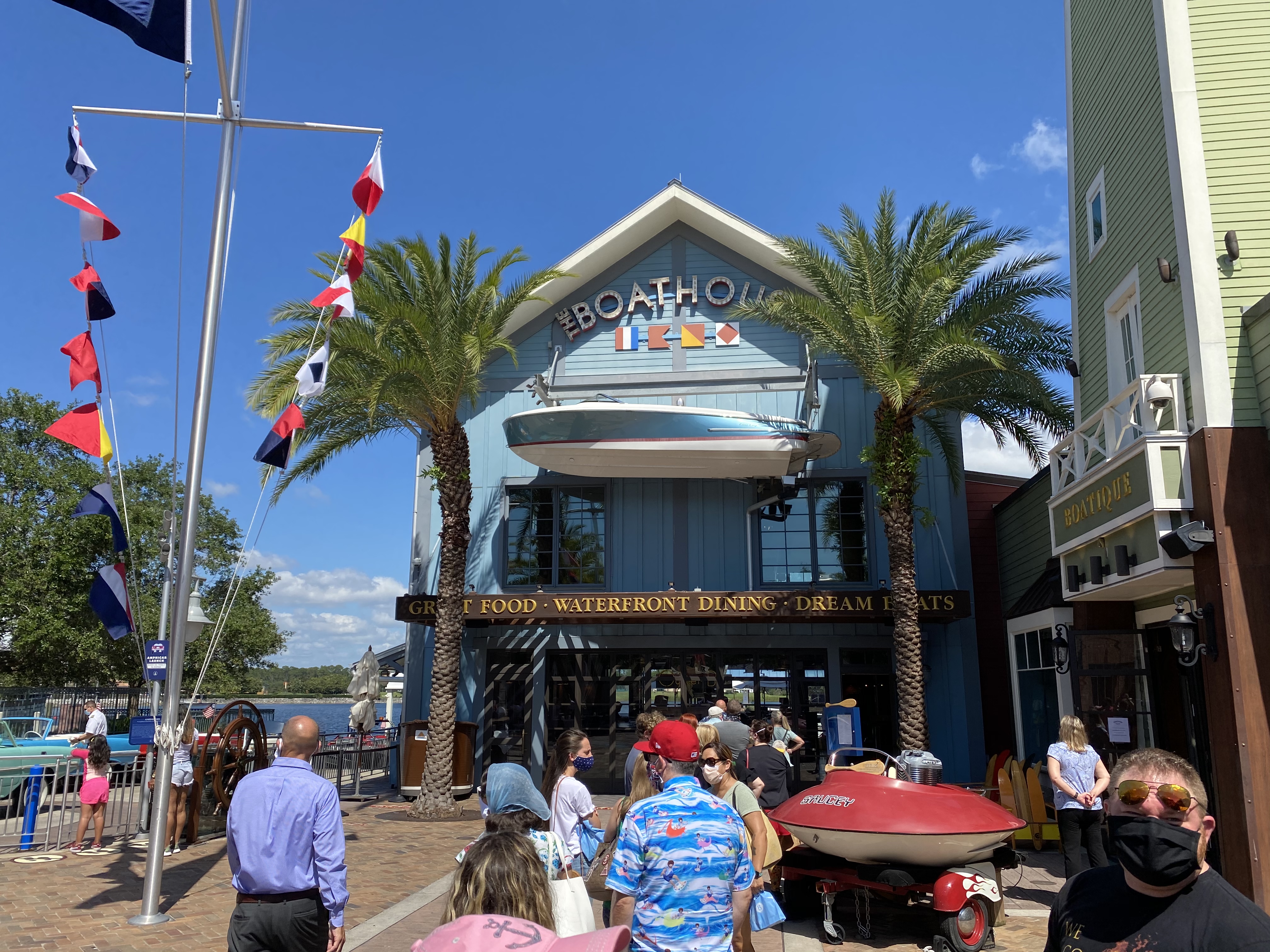 The restaurant opened 11:00 AM along with The Boathouse Boatique.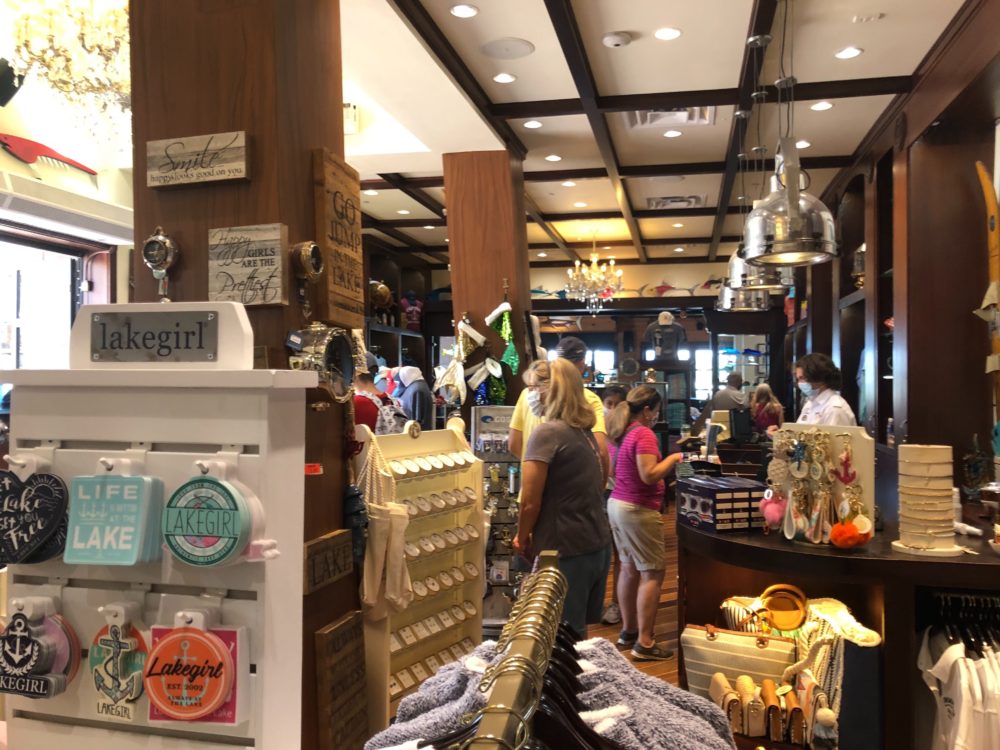 Socially Distanced Seating
Indoor Seating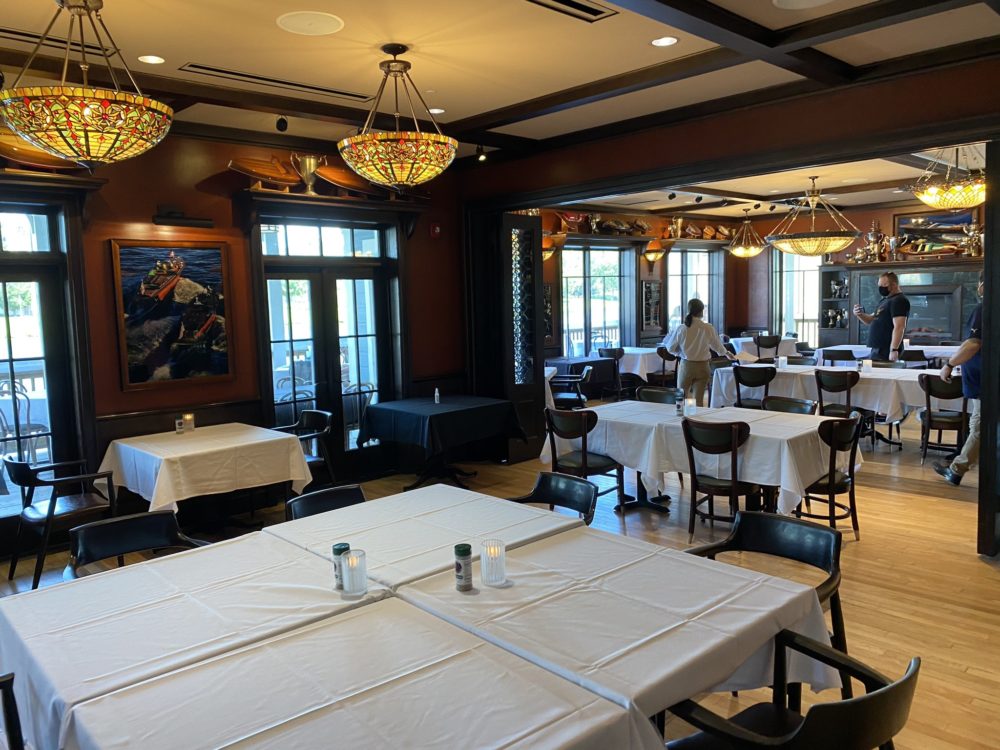 All reservations are guaranteed inside seating. At this time, inside dining rooms are being seated at 25% capacity, so reservations will be limited. Reservations can be made via OpenTable or by calling The Boathouse at 407-939-2628.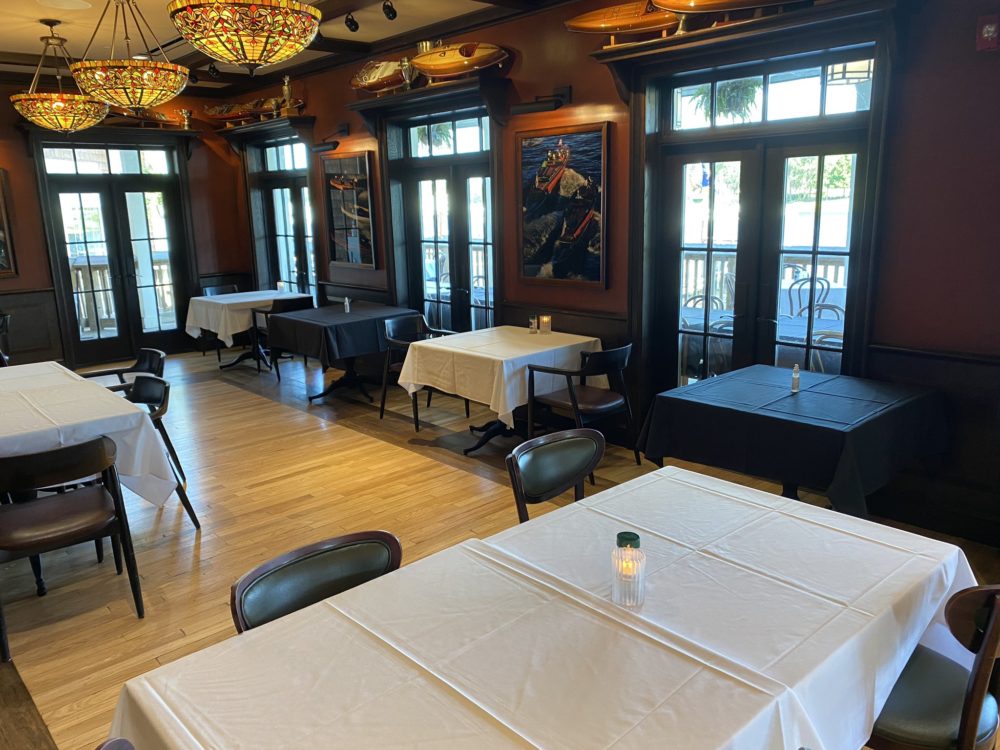 The tables with a black tablecloth are not being used. If they have a white tablecloth, they are okay for guests to dine at.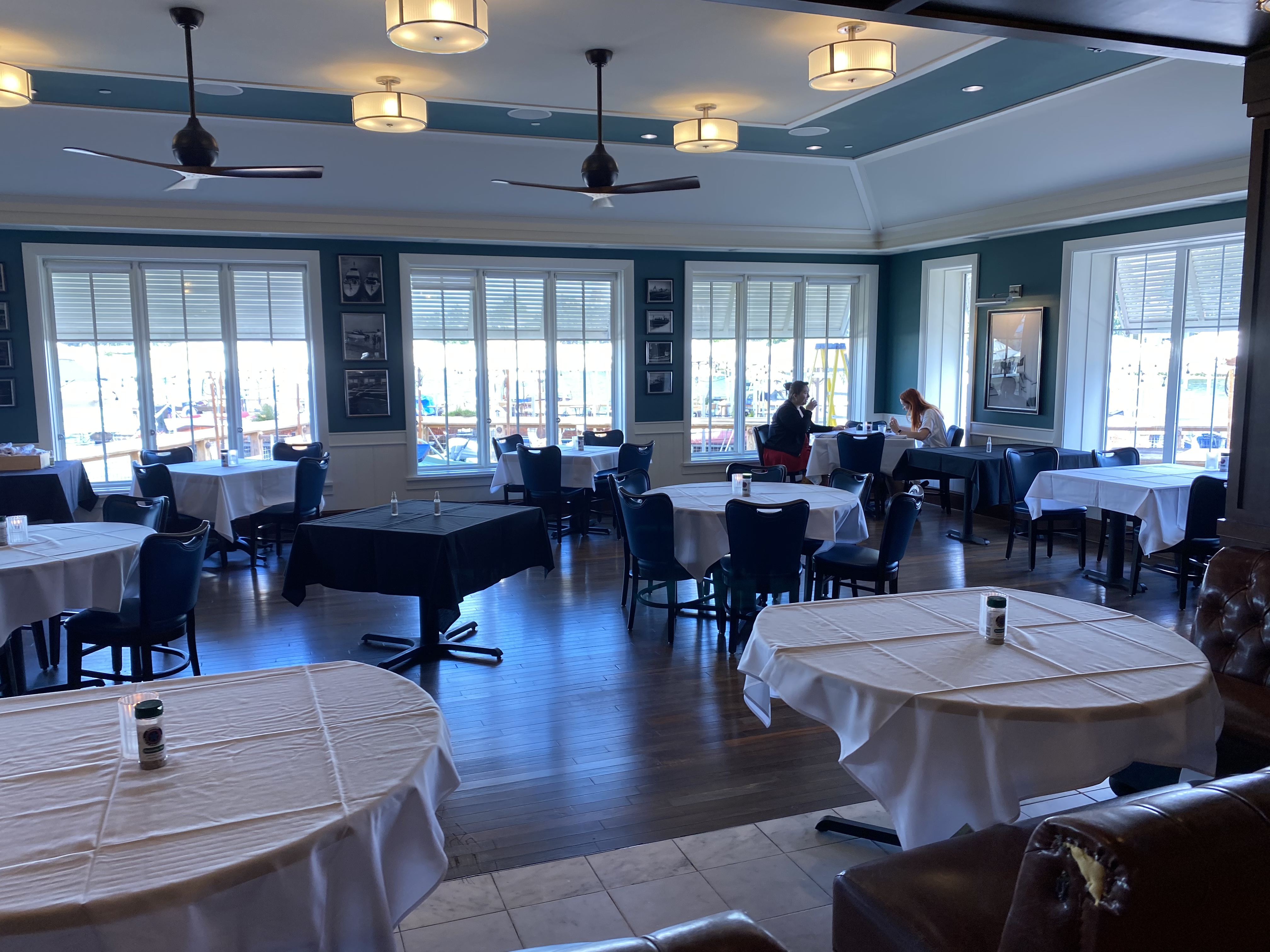 The black/white tablecloth system was in place throughout the restaurant's many dining rooms.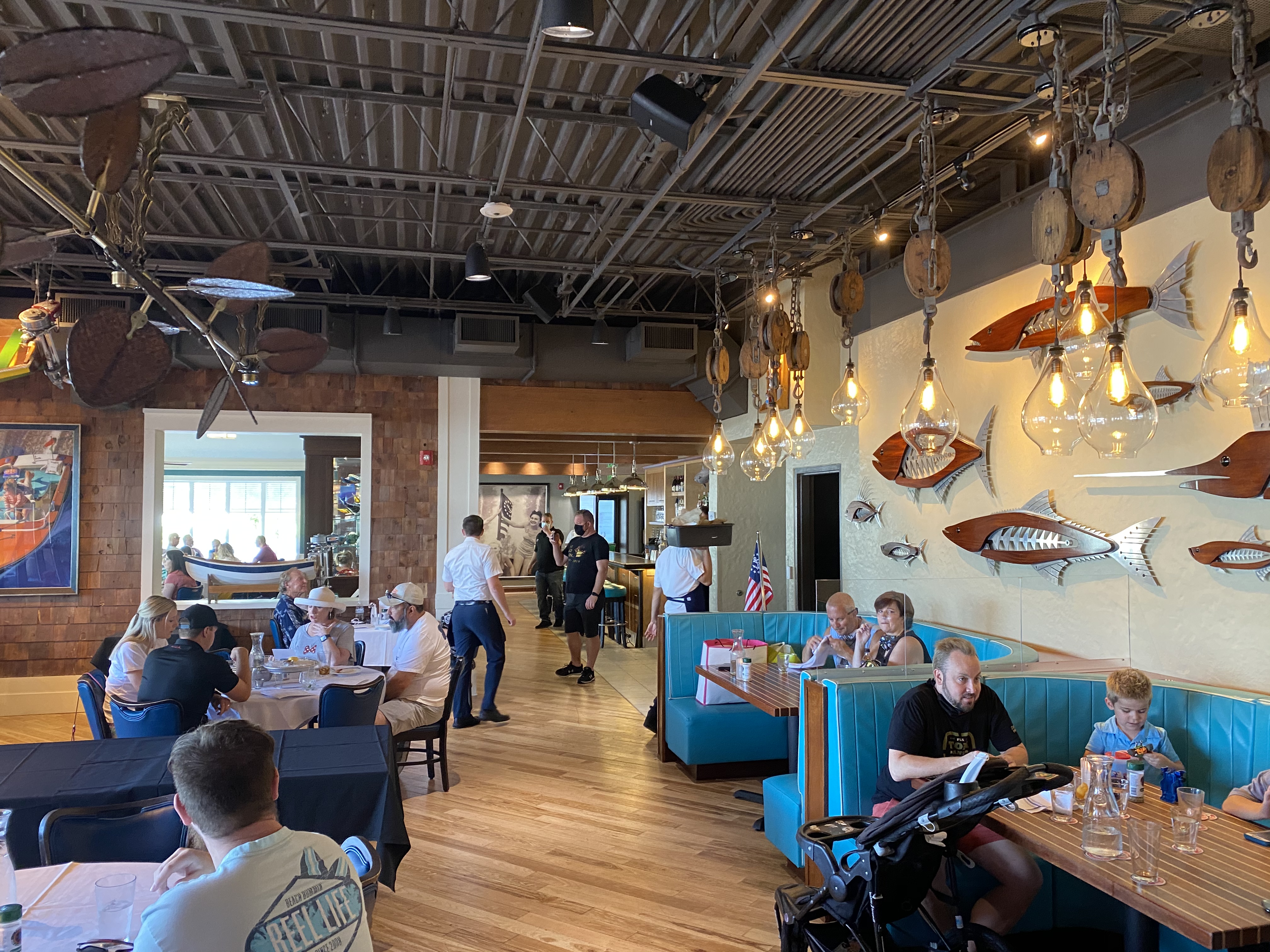 In sections with booth seating, plexiglass dividers were set up to keep each party separate.
Outdoor Seating
If you're unable to get a reservation, walk-in parties are accepted for outdoor seating. Thankfully, the restaurant has a large patio and will be following the CDC guidelines with regards to table spacing.
Menu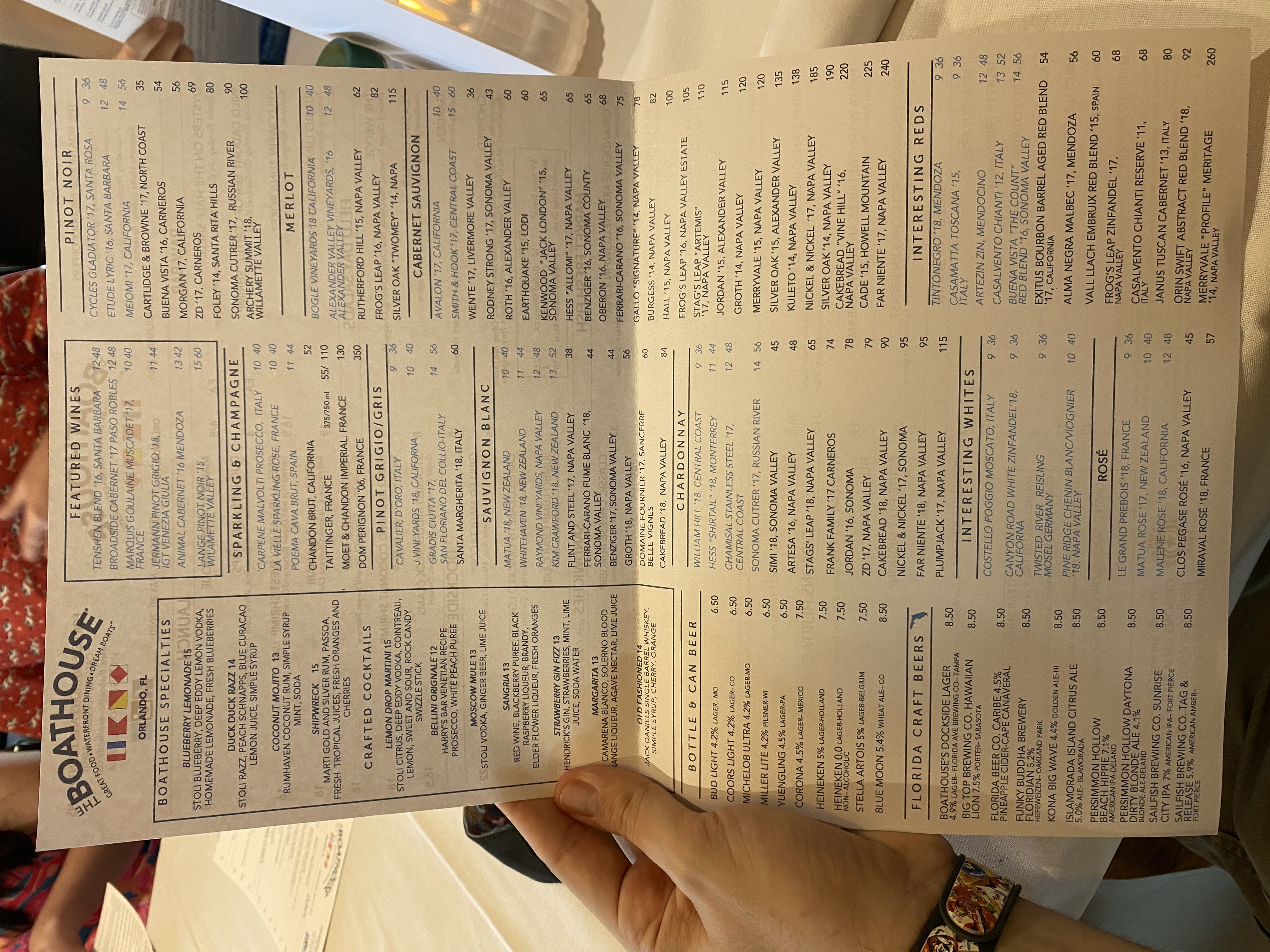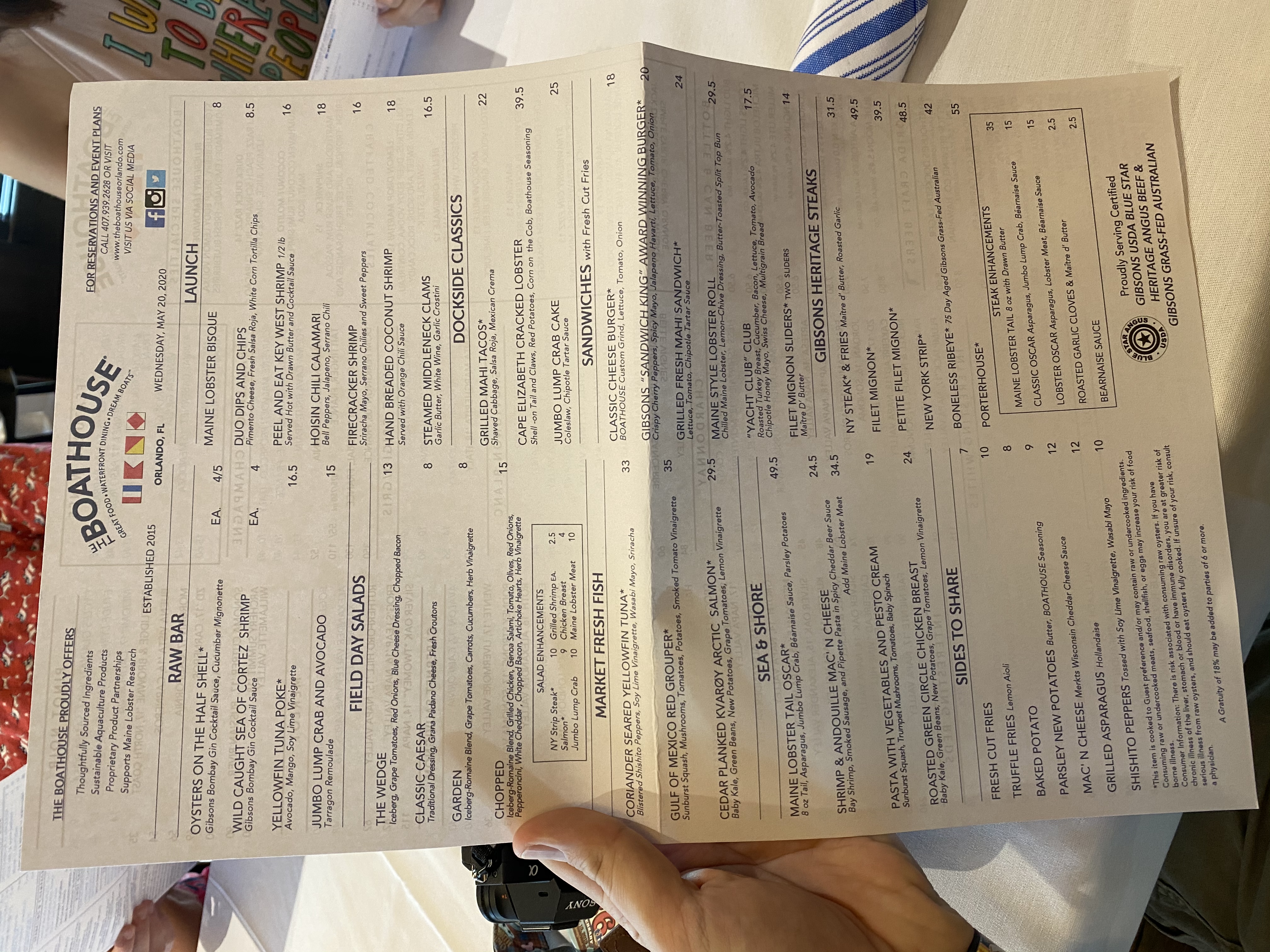 The Boathouse was among one of the main restaurants to reopen with a significantly changed menu.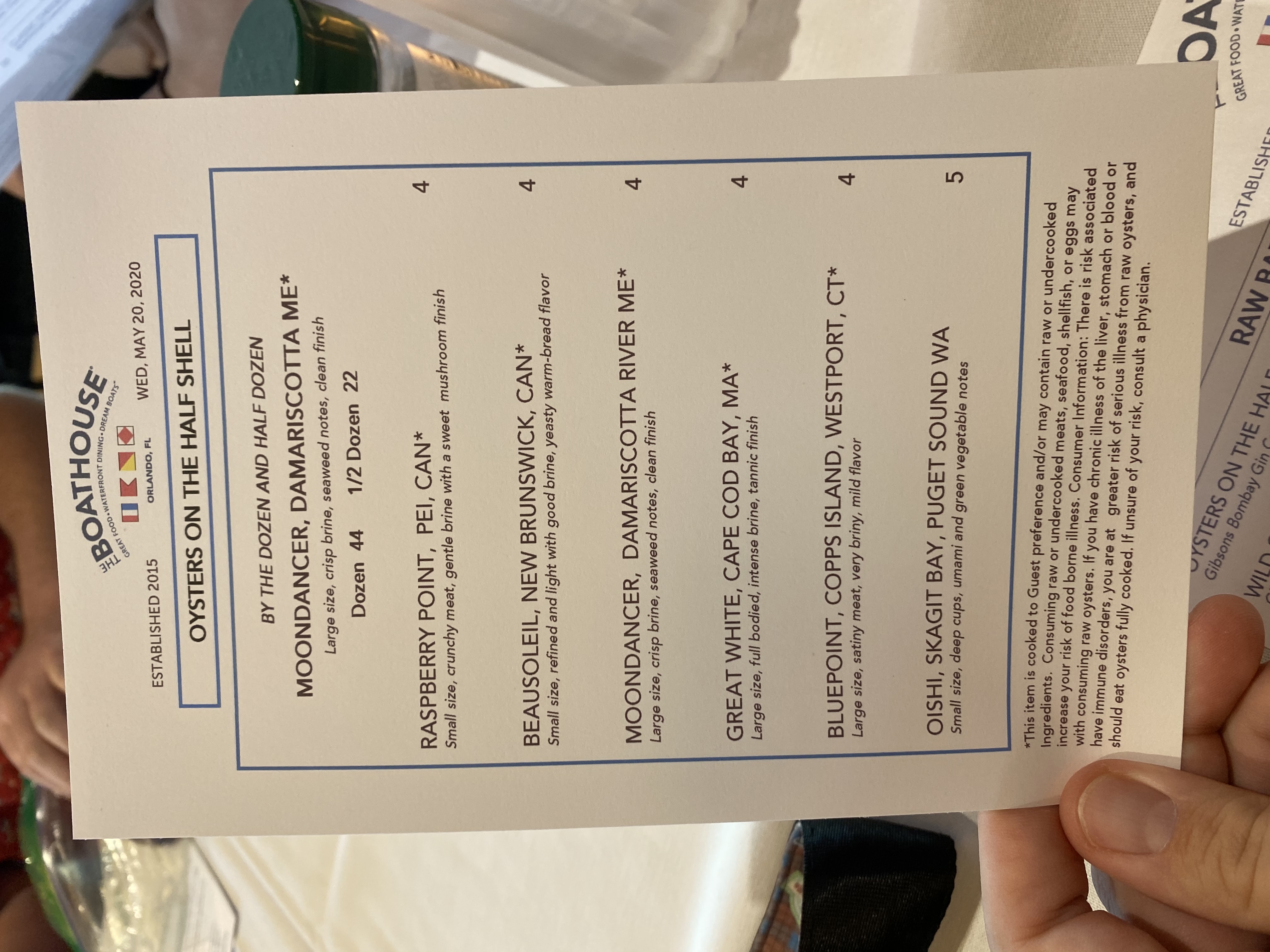 The Boathouse is still offering a daily oyster menu as well. All of these menus were printed out on paper and are designed for one-time use only. With the date printed on top of them, you could even keep them as a personal souvenir of your dining experience.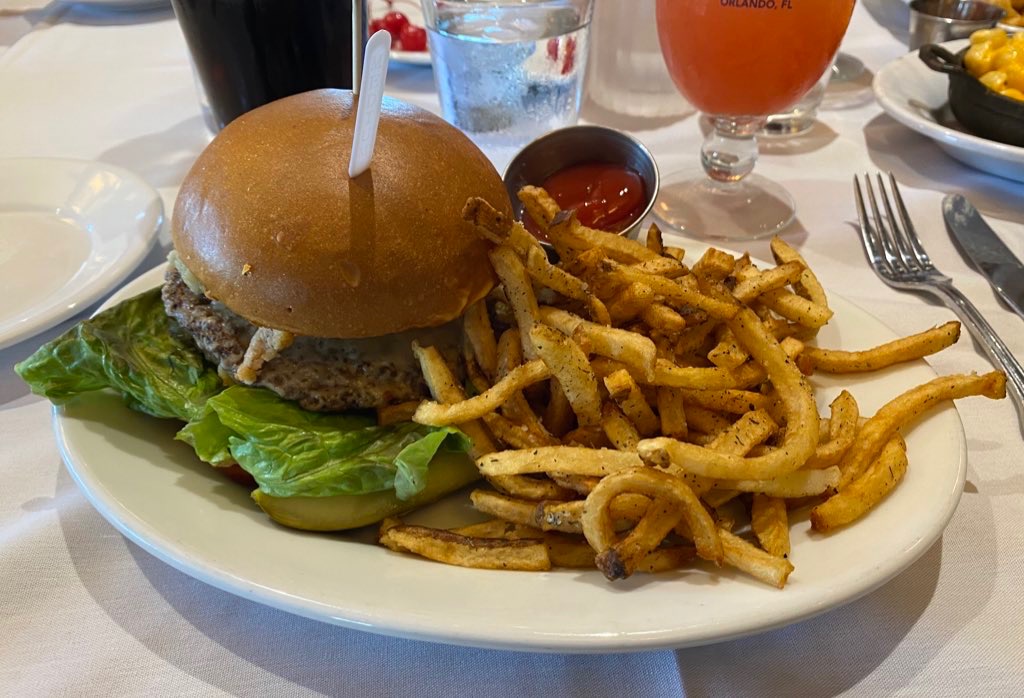 Here's a look at one of the dishes we ordered, a classic if you're ever in the mood for a burger while dining at The Boathouse. This is the Gibsons "Sandwich King" Award Winning Burger, with crispy cherry peppers, spicy mayo, jalapeño havarti, lettuce, tomato, and onion, cooked to order and served with seasoned fries.
Vintage Amphicars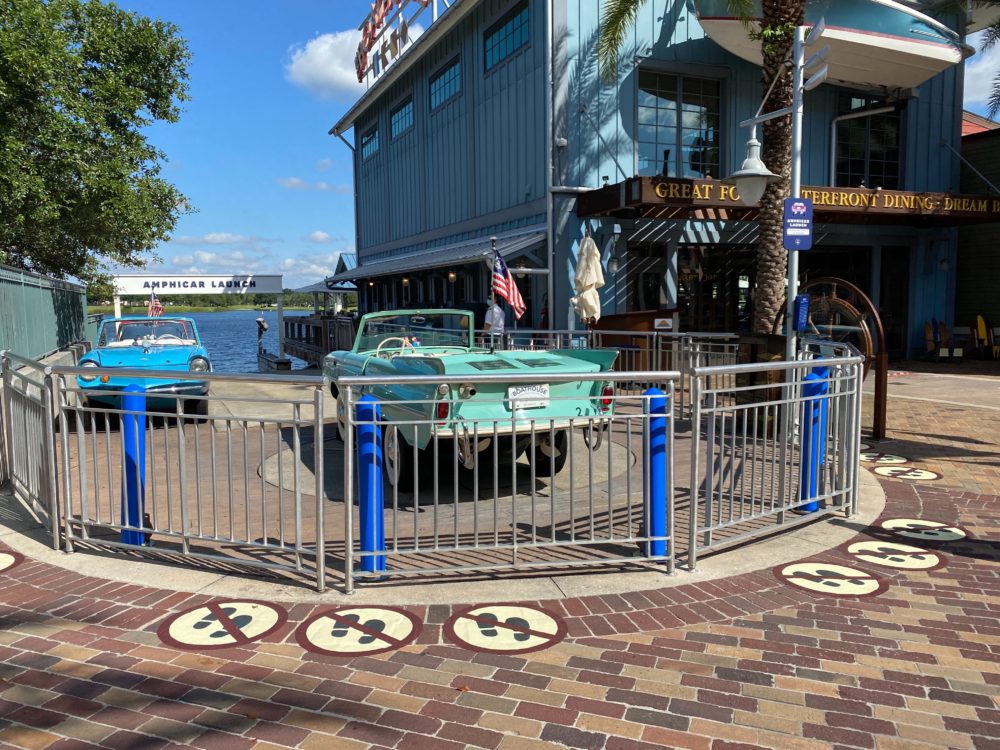 The Amphicars remained stationary today as changes are still in the works to keep guests safe while accomodating social distancing procedures. New social distancing markers have also been placed around the dock so when they do reopen again, guests can safely experience the excitement of seeing these Amphicars taking a drive off into the water.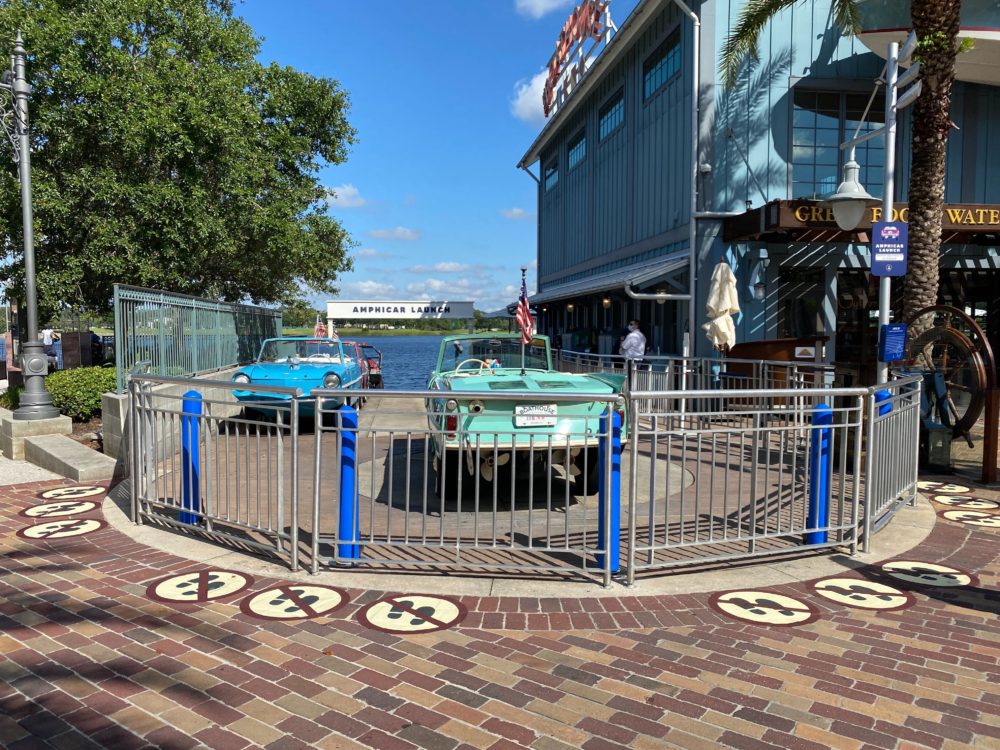 When the Amphicars do become available again, guests looking to social distance in style can book a ride in a vintage car that launches just off the restaurant's pier and into the waterways of Disney Springs. Tours are from 10 a.m. to 10 p.m. (weather permitting) and, much like the current parking situation at Disney Springs, is first-come, first-serve. Reservations can be made at the podium or inside The Boathouse Boatique.
Will you be heading to Disney Springs this week for the phased reopening? Let us know in the comments!