With Disney Parks around the world closed for the foreseeable future, WDWNT is dipping into our archives of vintage parks materials for a look back into parks history! We're continuing our look at "EPCOT Center: A Pictorial Souvenir" with part two, including Journey into Imagination, The Land, CommuniCore and more!
Note: This article will detail the book page by page, but WIGS Members will have access to download a full-resolution PDF of the entire thing. Head on over to Patreon.com/wdwnt to join WIGS, the WDWNT Inner Globe Society, for as little as $2 a month and unlock access to great content like this, and much more!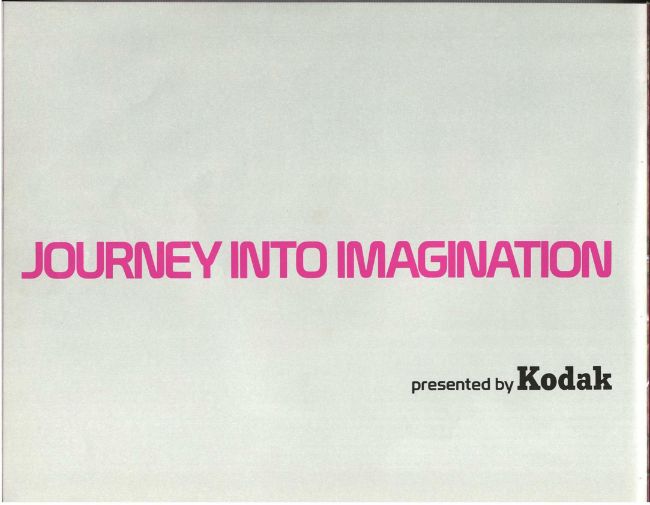 As we move into Future World West, fun and ingenuity abound at Journey into Imagination!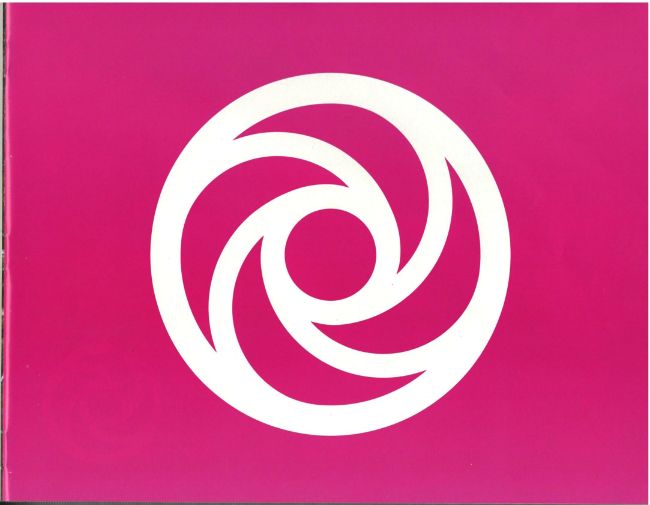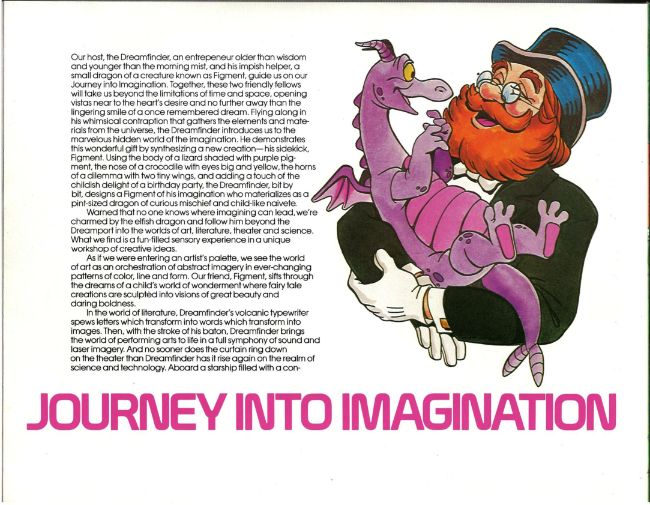 While the pavilion's titular ride wouldn't open until March 1983, concept art of the beloved attraction is featured here.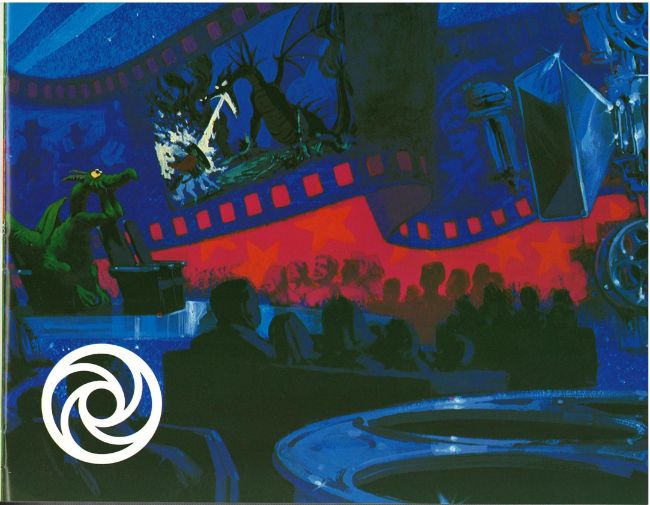 Remember when Figment was going to be green?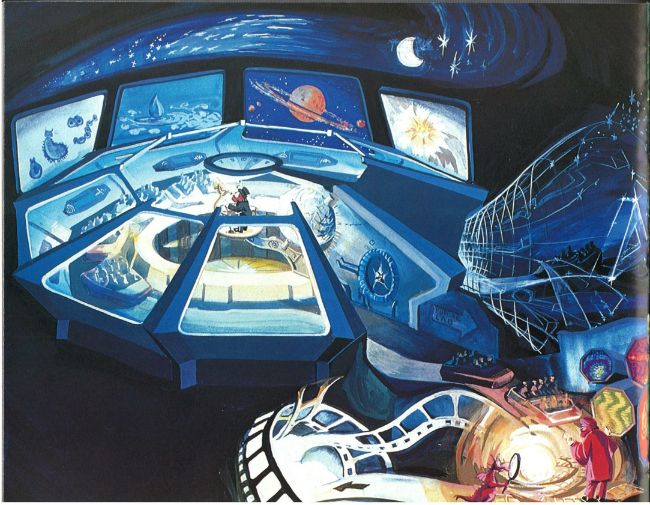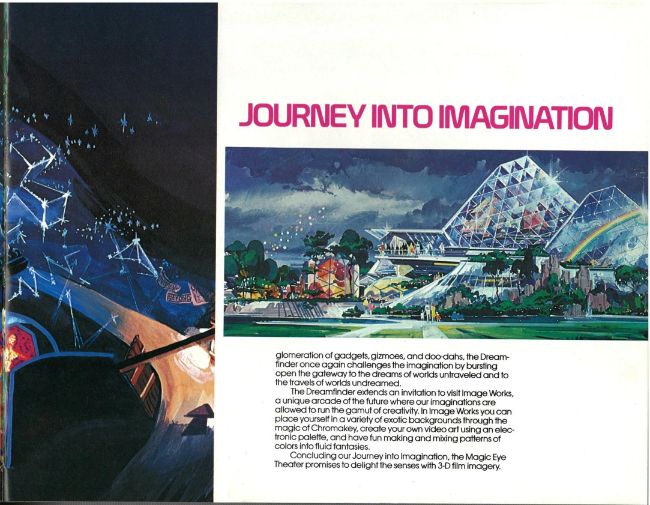 After some concept art of the pavilion, we're ready to grow on our visit to The Land.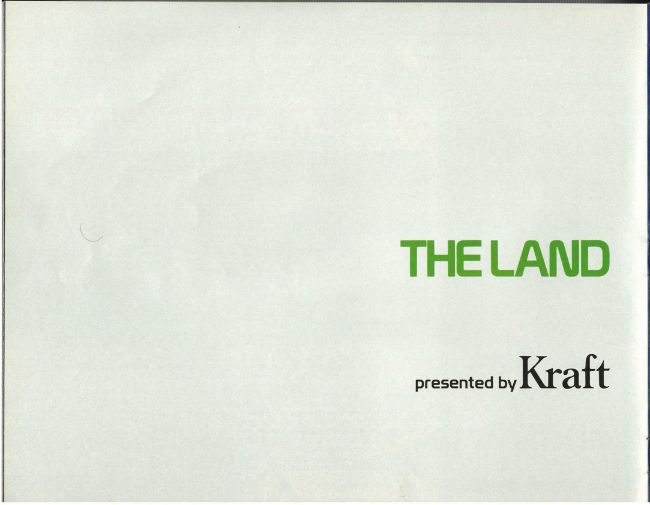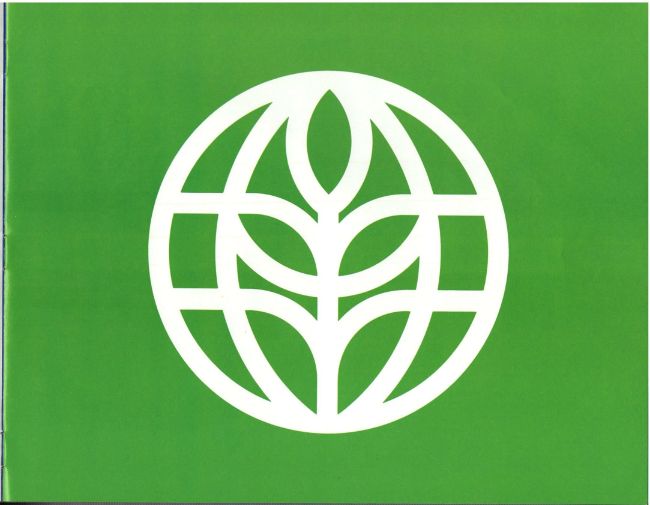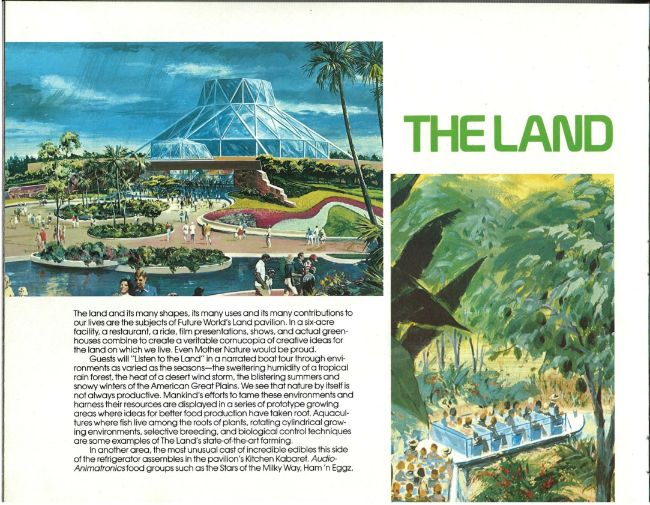 I love the lush concept art for Living with the Land. (Of course, the finished product is pretty cool too!)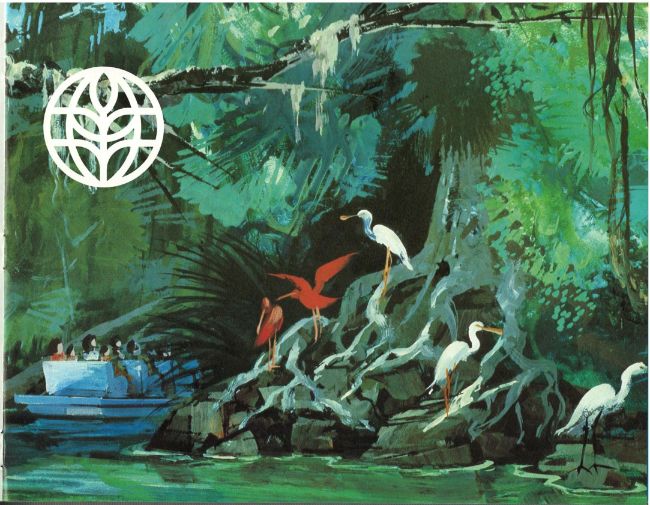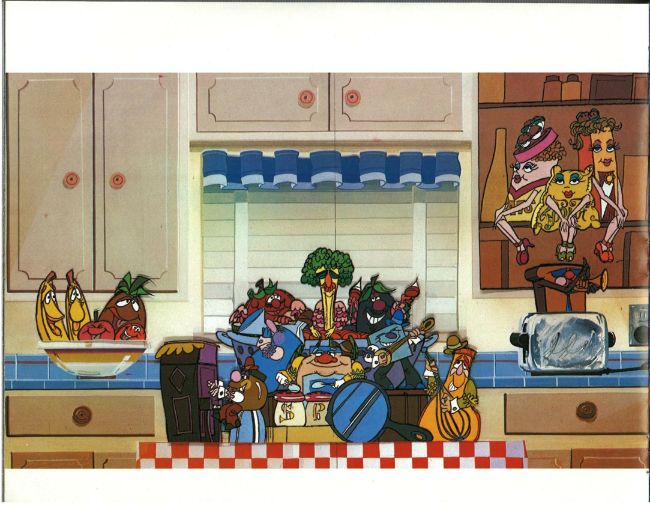 Another highlight is very cartoon-y drawing of the Kitchen Kabaret! I'd watch this on Saturday morning!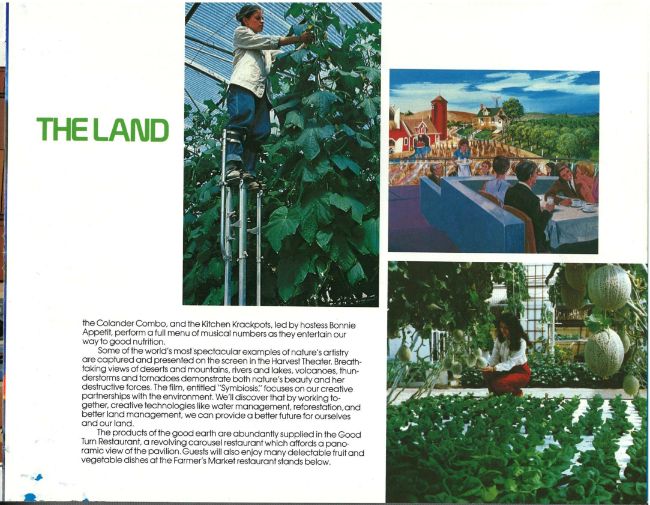 We also get to see some of the real-world greenhouses that call the pavilion home.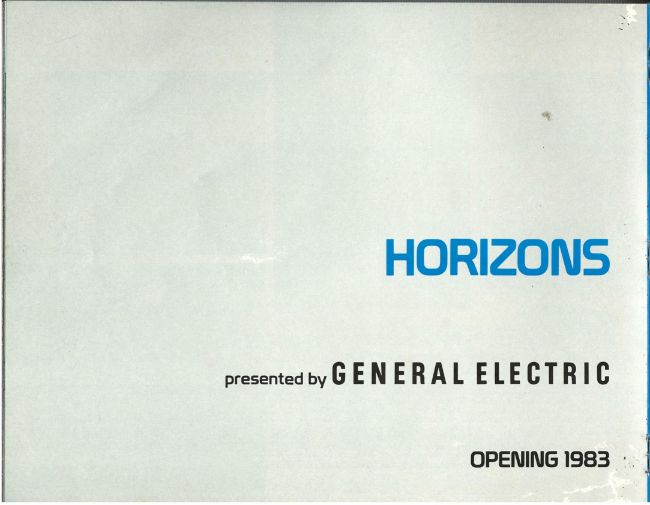 Next, we look into the future (and EPCOT Center's future) with Horizons, coming in 1983.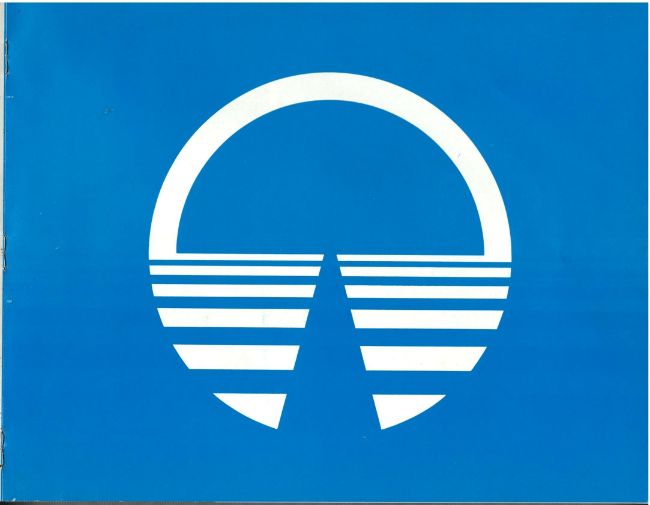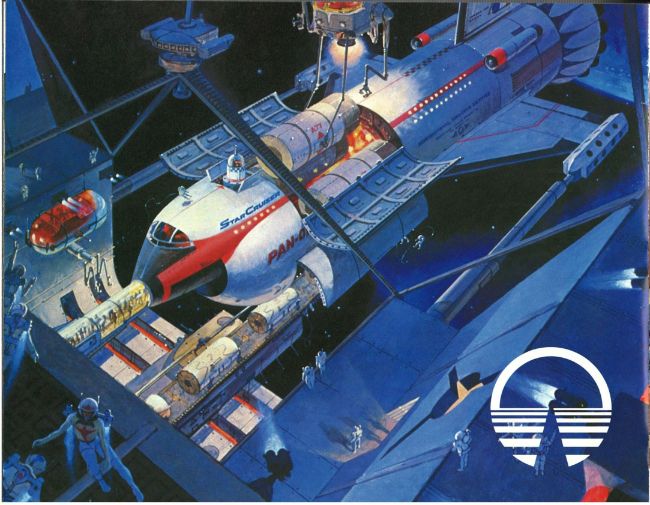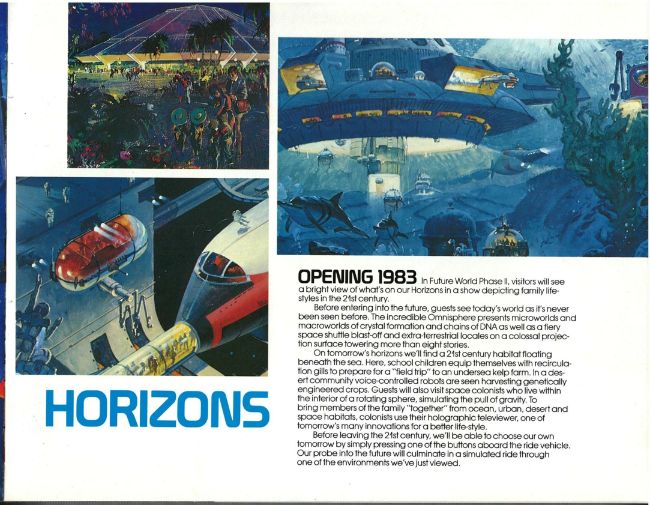 So, what will guests experience in this ambitious new attraction?
"In Future World Phase II, visitors will see a bright view of what's on our Horizons in a show depicting family life-styles in the 21st century.
Before entering the future, guests see today's world as it's never been seen before. The incredible Omnisphere presents microworlds and macroworlds of crystal formation and chains of DNA as well as a fire space shuttle blast-off and extra-terrestrial locales on a colossal projection surface towering more than eight stories.
On tomorrow's horizons we'll find a 21st century habitat floating beneath the sea. Here, school children equip themselves with recirculation gills to prepare for a 'field trip' to an undersea kelp farm. In a desert community voice-controlled robots are seen harvesting genetically engineered crops. Guests will also visit space colonists who live within the interior of a rotating sphere, simulating the pull of gravity. To bring members of the family 'together' from ocean, urban, desert and space habitats, colonists use their holographic televiewer, one of tomorrow's many innovations for a better life-style.
Before leaving the 21st century, we'll be able to choose our own tomorrow by simply pressing one of the buttons aboard the ride vehicle. Our probe into the future will culminate in a simulated ride through one of the environments we've just viewed."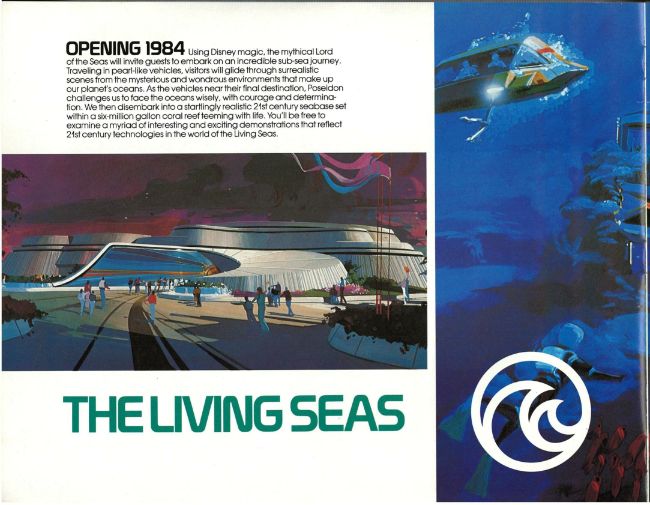 We also get a sneak peek of The Living Seas, which is listed here as opening in 1984. In reality, the pavilion finally opened to guests in January 1986.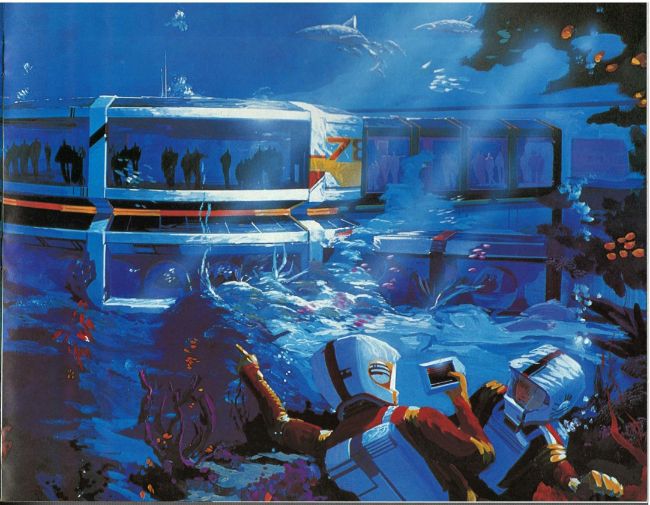 This is just a glimpse of what guests would experience when they were welcomed to Seabase Alpha.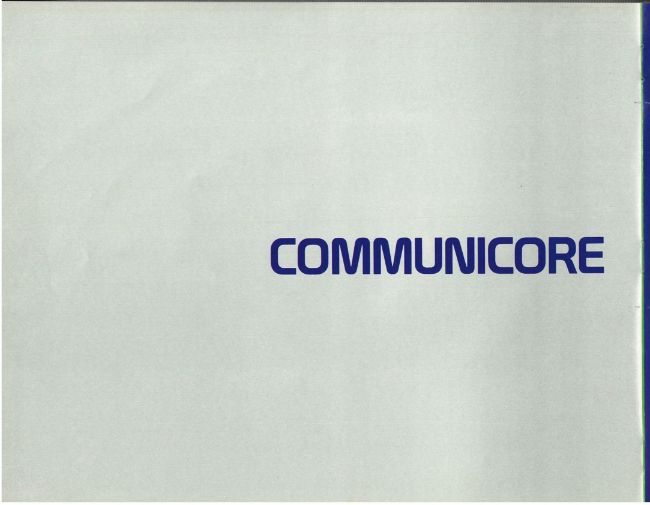 We finish our look at Future World with CommuniCore and the wonders of the computer age.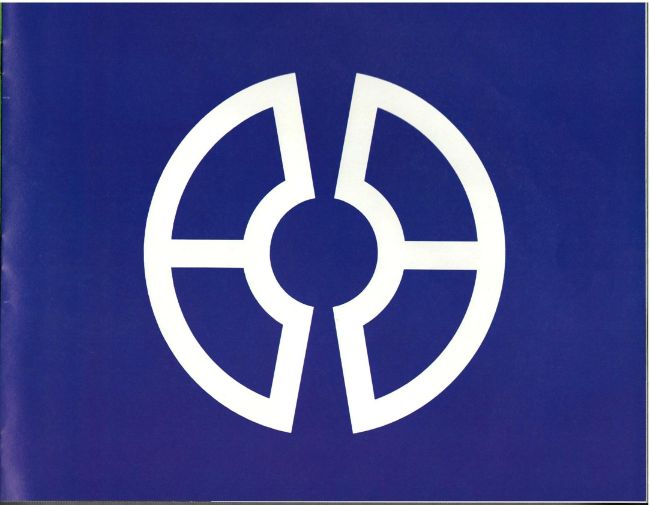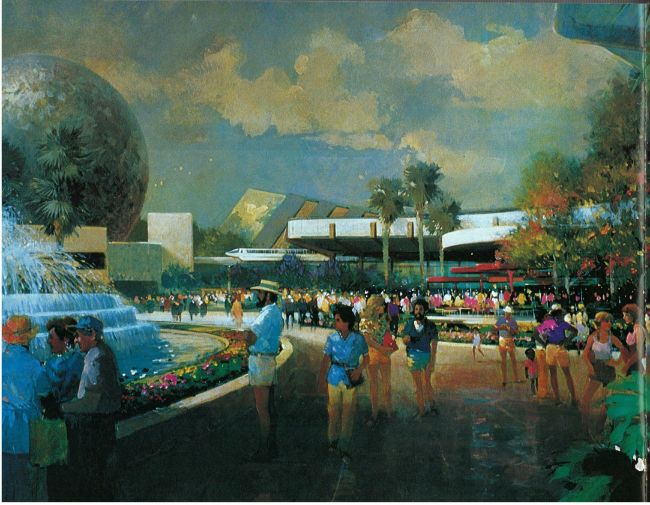 While this section isn't as long as other Future World pavilions, it does have some nice art and a description of the exhibits the pavilion features.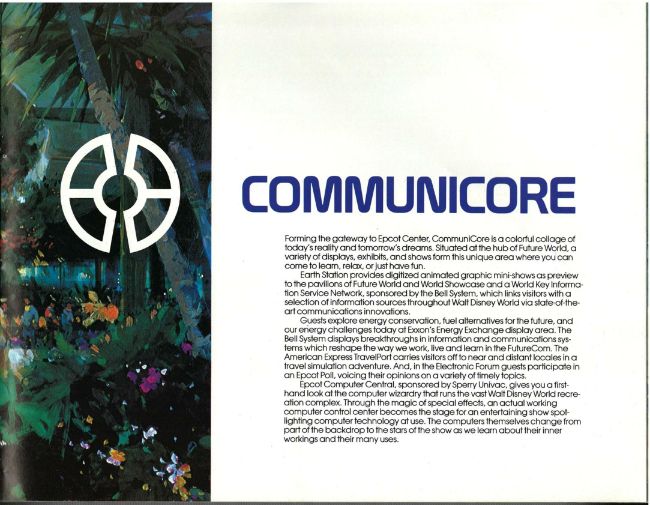 With Future World completed, we'll be heading to World Showcase in Part Three!
MORE:
Concept Art Abounds in This EPCOT Center Preview Booklet From 1981
Witness "The Dawn of a New Disney Era" With This Commemorative EPCOT Center Pre-Opening Guide From 1982
Discover "The Spirit of EPCOT Center" and Uncover the Park's Roots With this Cast Member Booklet from 1982