Yesterday, Universal Orlando became the first major Florida theme park to submit reopening plans for approval by the state. Universal Orlando Resort plans to reopen its theme parks on June 5 to the public, with soft reopenings for Team Members starting on June 1. From June 3-4, only invited guests (such as Annual Passholders) will be granted access.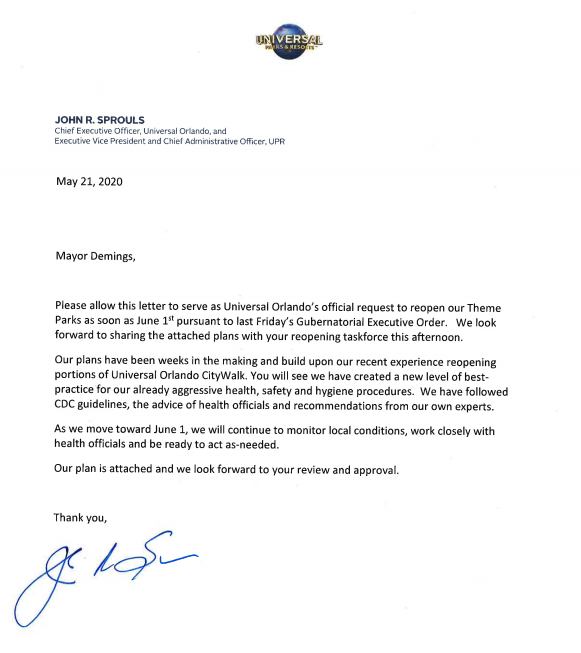 Phased reopening plans were presented before the Orange County Economic Recovery Task Force yesterday afternoon. Walt Disney World is expected to submit its plans next week, according to Orange County Mayor Jerry Demings.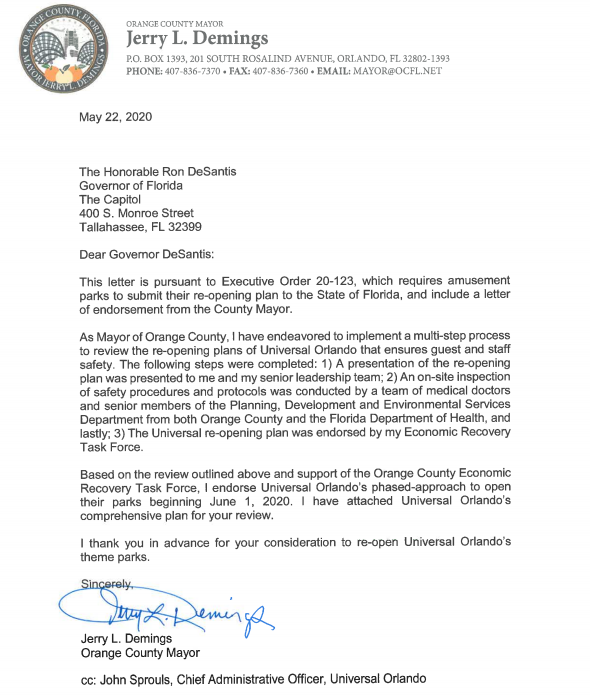 All reopening plans submitted require endorsement from the Orange County Mayor before they can be submitted to Florida Governor Ron DeSantis. Earlier today, Mayor Demings signed off on the approval letter, addressed to Governor DeSantis for final approval:
"Based on the review outlined above and support of the Orange County Economic Recovery Task Force, I endorse Universal Orlando's phased-approach to open their parks beginning June 1, 2020. I have attached Universal Orlando's comprehensive plan for your review."
Universal plans to implement a system of the three S's: Screening, Sanitization, and Spacing. For a full overview of all the new guidelines and operational changes leading up to their June 5 reopening, click here.