New images from our favorite aerial parks photographer @bioreconstruct on Twitter show some interesting developments on the ground at EPCOT with regards to the disrupted Flower & Garden Festival. While maintenance and landscaping continues throughout the property thanks to the work of essential Cast Members, the festival's iconic flower beds and character topiaries, as well as this year's new Butterfly House location, have been removed.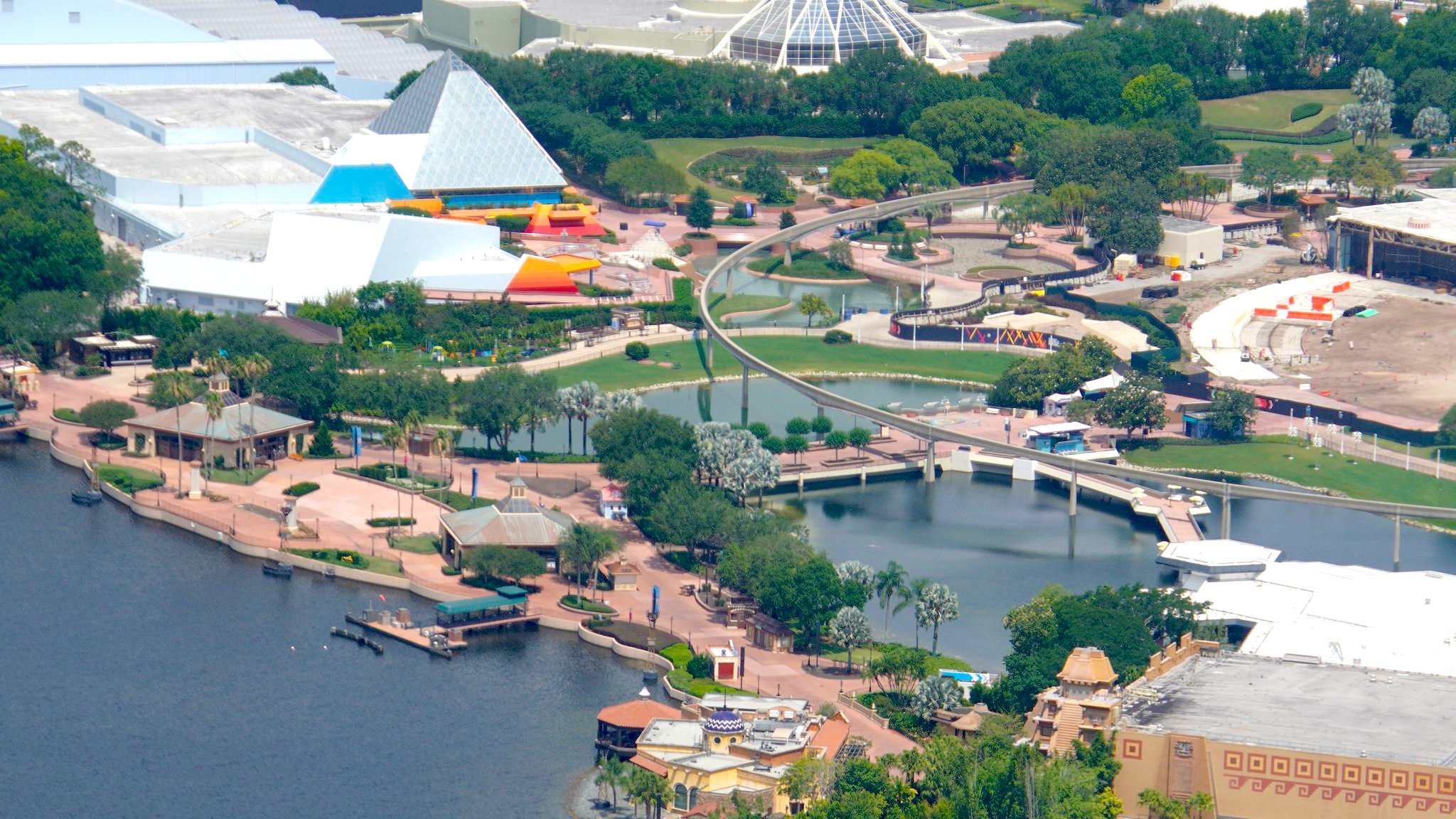 The EPCOT International Flower & Garden Festival was originally set to last through June 1 before Walt Disney World Resort came to a full close on March 16 due to the health crisis. Considering the current calendar for Walt Disney World, where the earliest the resort is accepting new reservations is starting on July 1, and with existing reservations cancelled through June 13, this furthers the notion that the festival has come to an early end, cut short due to the COVID-19 shutdown.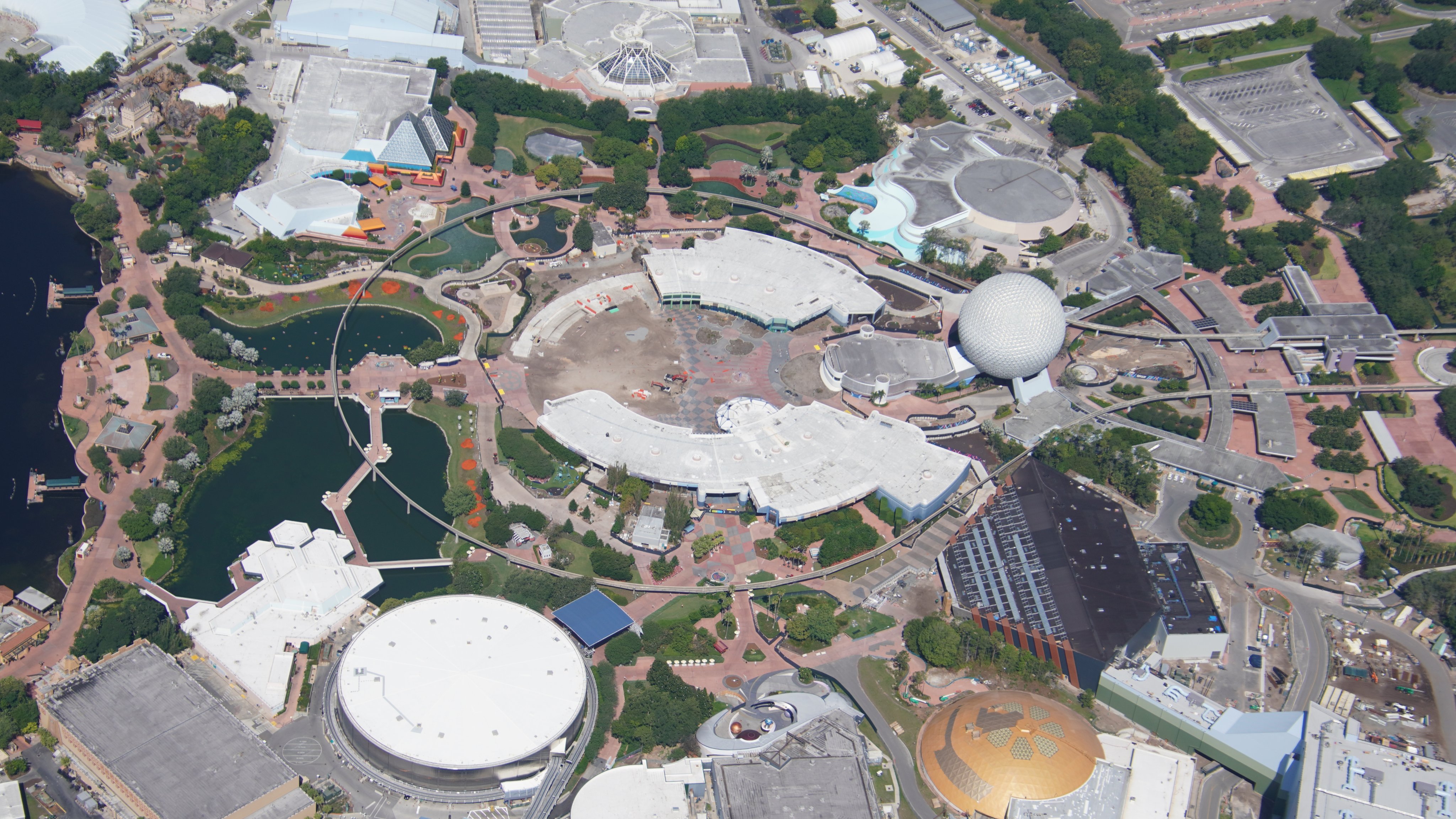 Here's a look at the park earlier in the month, on May 7. Entire sections of landscaping had been stripped or left to wither, with character topiaries left seemingly intact, but also sitting atop bare dirt. These character topiaries have since been removed.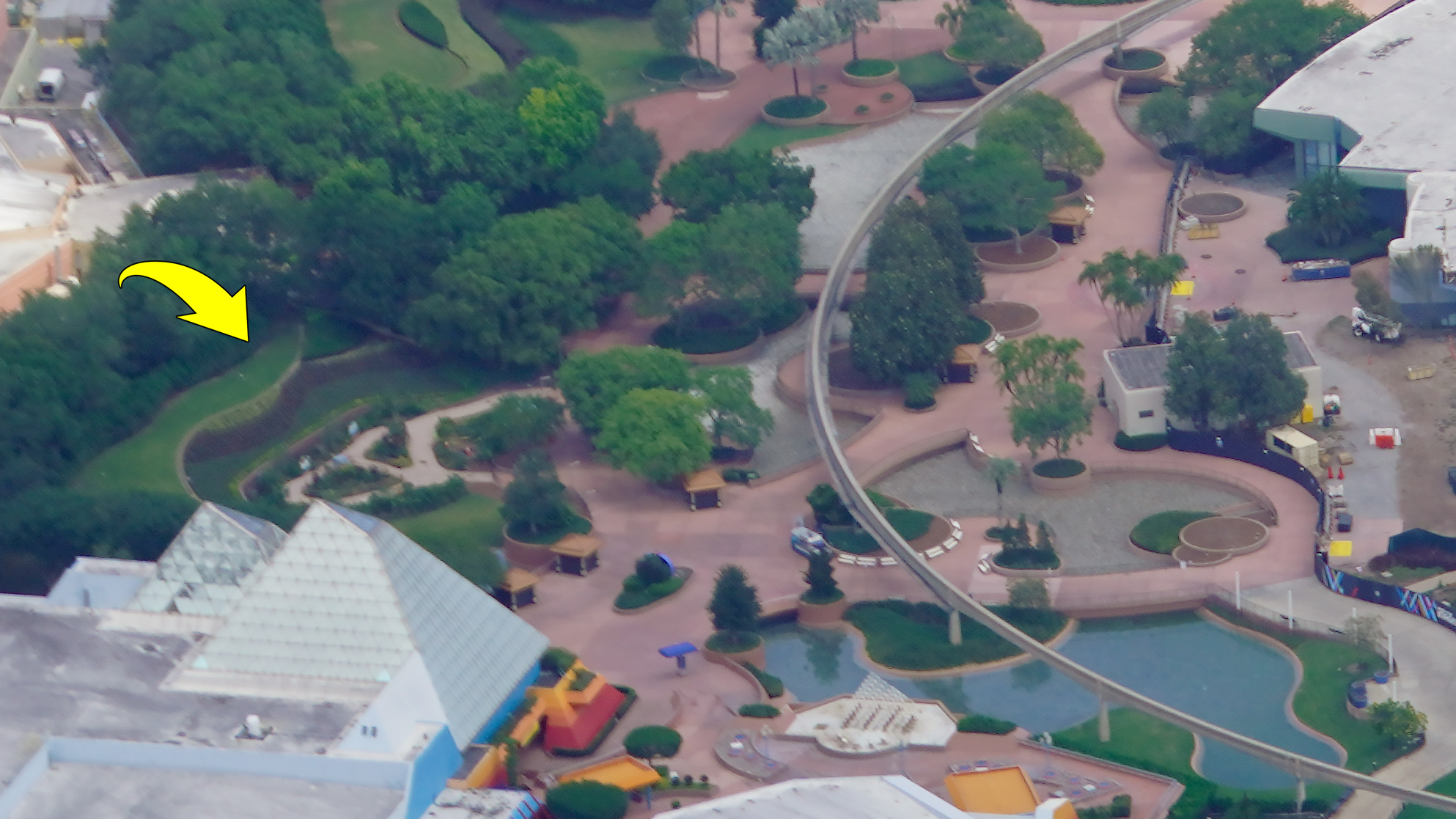 The Goodness Garden Butterfly House structure remained standing at the start of the month, with the butterfly topiaries still standing tall at the entrance. Now these have also been removed, as seen above by the yellow arrow. Over on the right side is where the Fantasia-themed Sorcerer Mickey topiary was. (See: Empty brown planter.)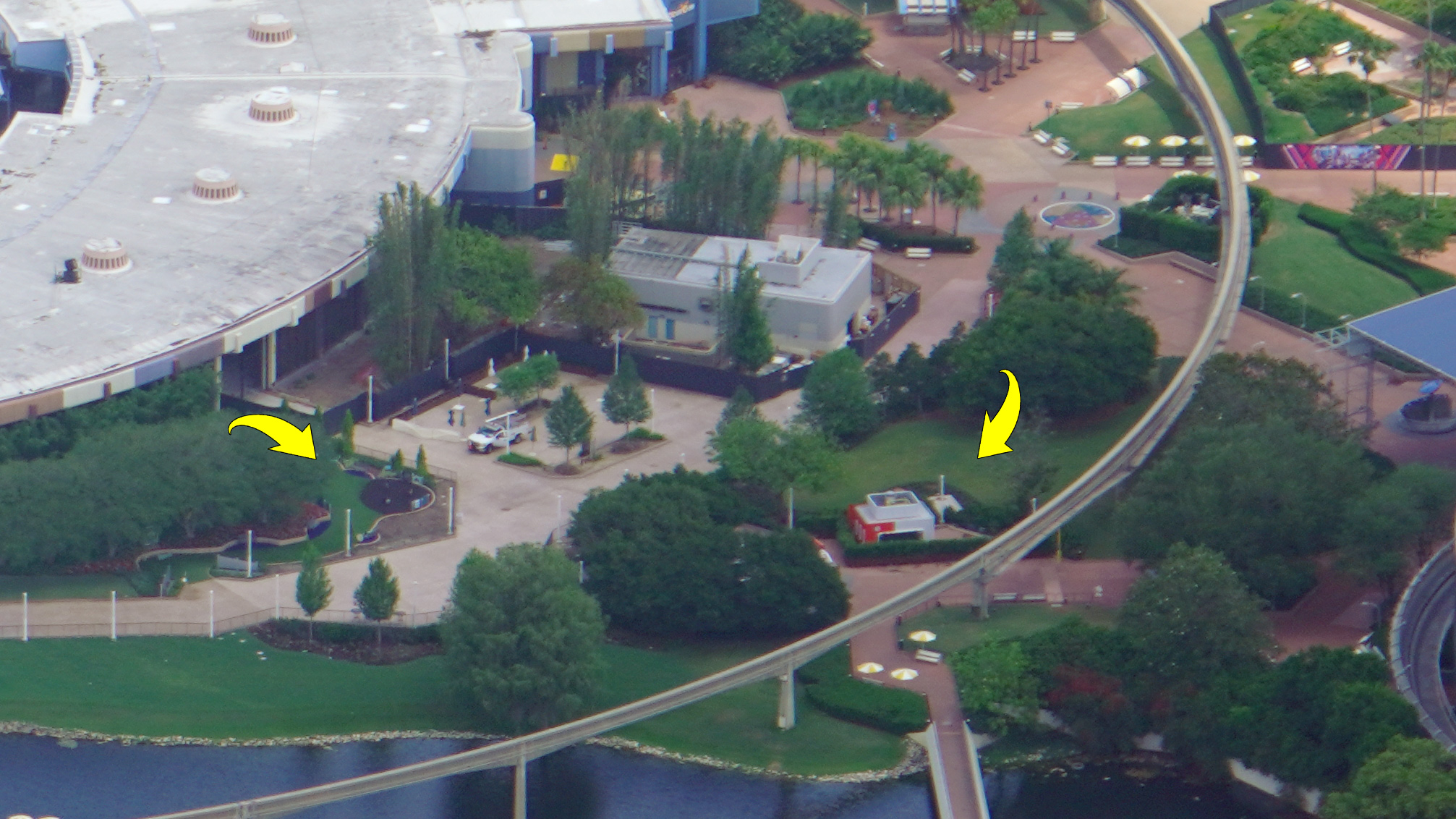 Not only was the Festival cut short, construction projects across the park––which is currently under heavy development for its planned reimagining––have come to a full halt. During the recent Q2 earnings call for The Walt Disney Company, it was noted that there was a $900 million decrease in CAPEX spending anticipated for fiscal year 2020, mostly due to postponed construction due to the closures. That being said, many of these projects are now either significantly delayed or even potentially cancelled, depending on what state they were in when the closure hit.
When the park closed, the festival had been running for little over a week. Now, it seems we'll have to wait until next year before we get to see those beautiful topiaries bloom once again. And for those wondering––no, no word yet on the Orange Bird Annual Passholder magnets…
Featured Image: @bioreconstruct on Twitter