It's one thing to visit Tokyo Disney Resort during the day amidst the COVID-19 extended closure. But visiting at night is a separate beast entirely, particularly with the eerie silence from no area music or Guests around. But sometimes you put on a brave face (and a mask) for the sake of curiosity. Let's explore Tokyo Disney Resort at night!
JR Maihama Station and Ikspiari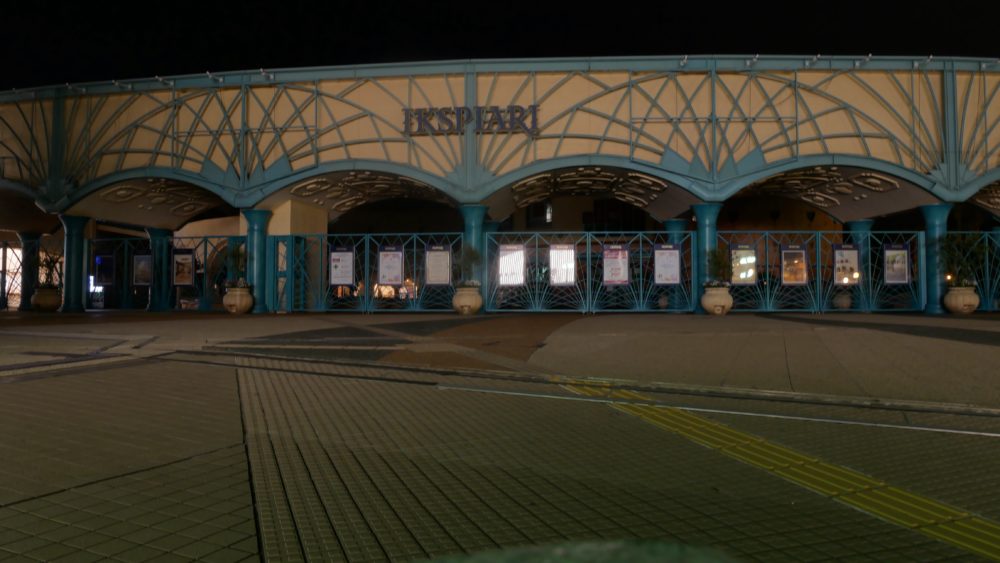 The limited opening status of Ikspiari ends at about 8pm every day, at which point everything goes dark. The only light came off JR Maihama Station and the adjacent Resort Gateway Station.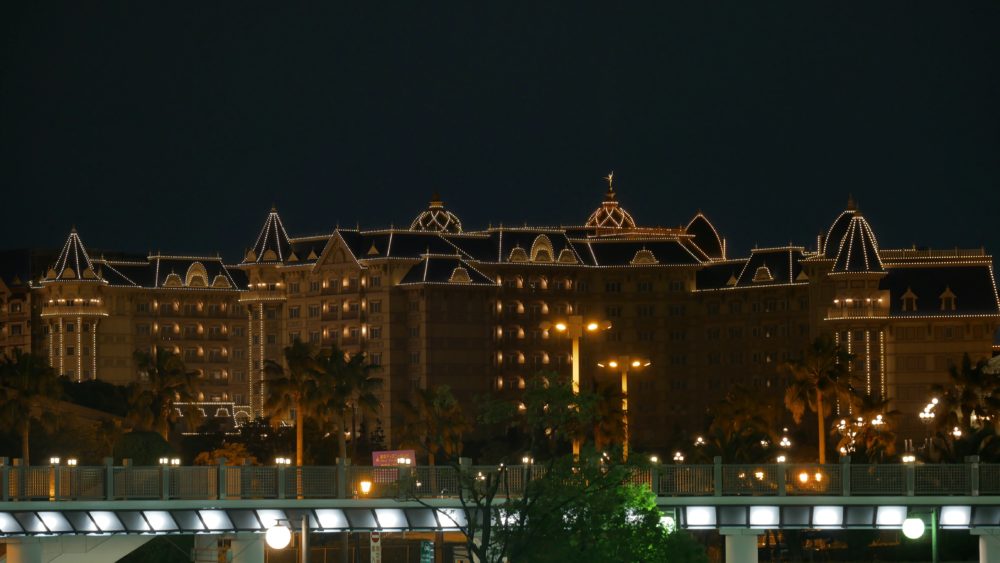 Off in the distance, the Tokyo Disneyland Hotel may look to the distant eye like it's reasonably occupied and open for business as usual. The decorative exterior lighting is on, and lights appear around many of the windows.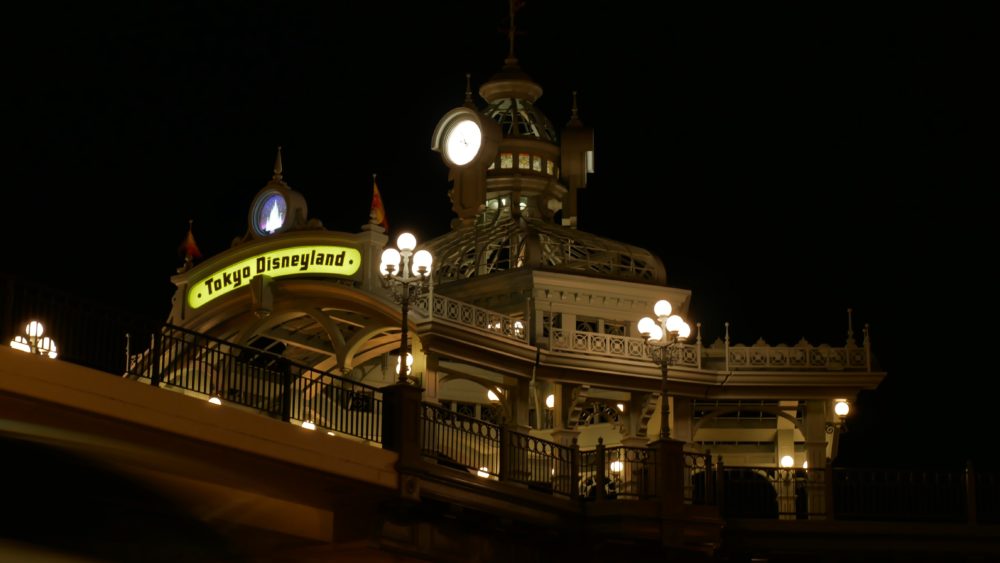 If you take a stroll under the walkway between Maihama Station and Tokyo Disneyland, you'll find the overpass is still lit as normal. Even the cupola is perfectly lit, as if it's a normal evening.
Tokyo Disneyland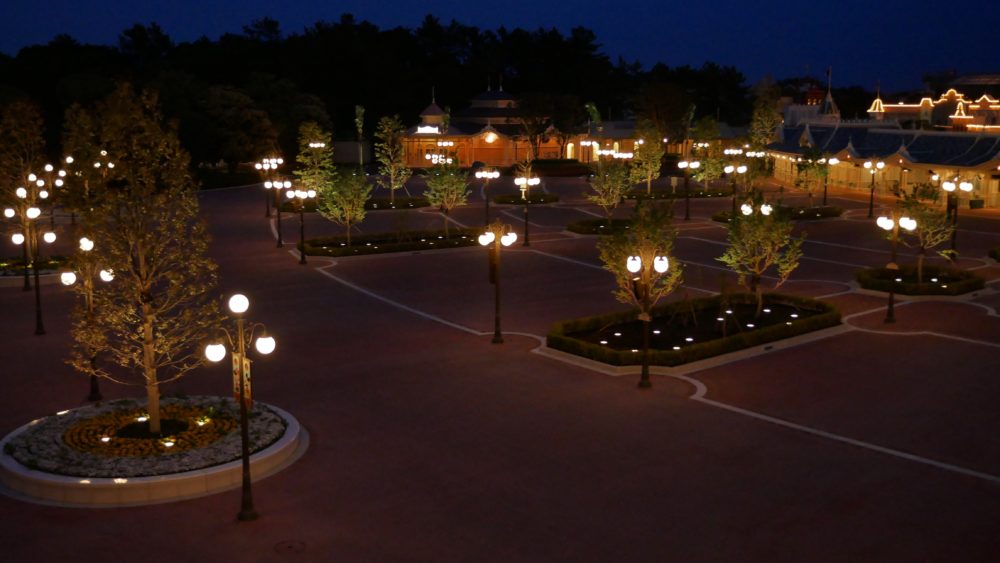 The new side of the main entrance plaza still hasn't seen a single Guest yet, but it's lit like it'll be ready tomorrow morning.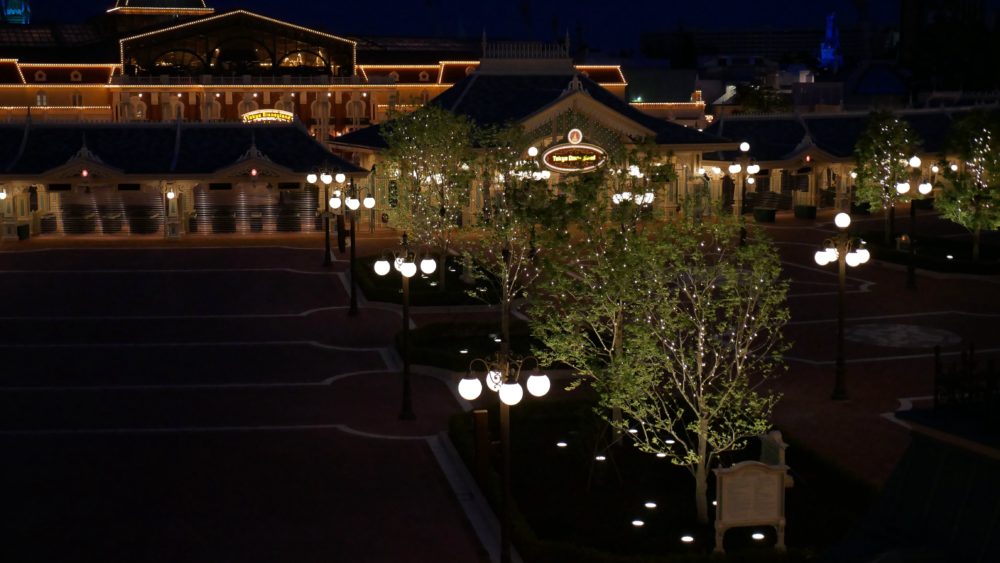 It looks like those trees down the center light up with twinkle lights, just like the trees inside the plaza.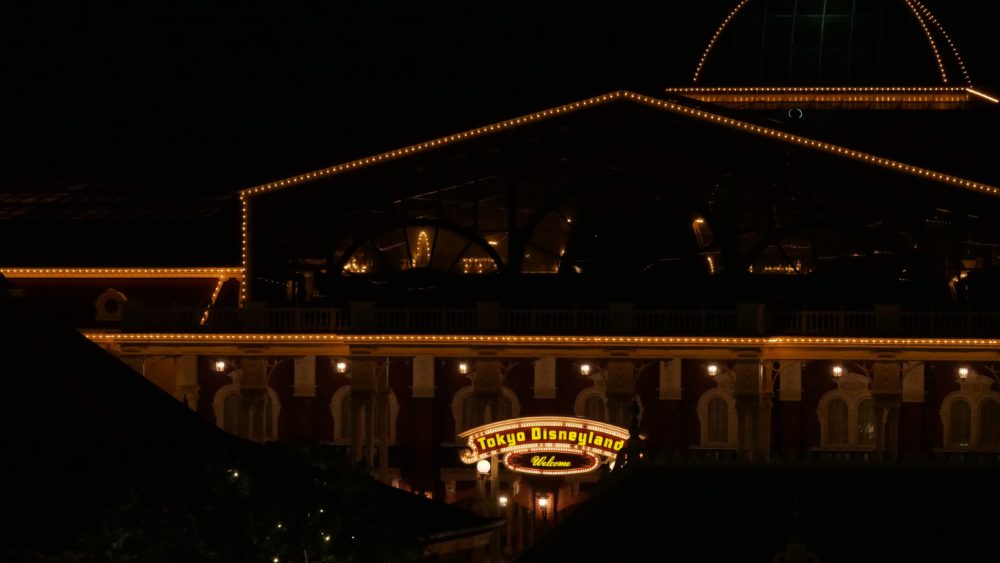 I miss taking photos under this sign. Even seeing the regular "Welcome" brings joy to my heart, despite not passing under this evening.
A few weeks ago, we shared that the icons of Tokyo Disney Resort were lit blue in honor of medical professionals worldwide. It seems this has continued to this day. Cinderella Castle is still lit in light blue, rather than her traditional purple and red.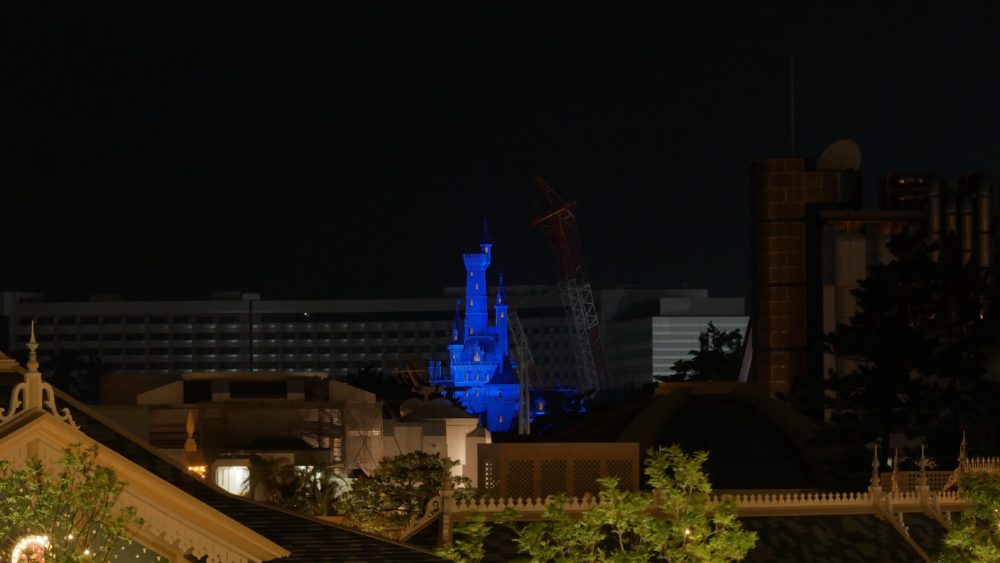 What we didn't previously hear about is the Beast's Castle at the still-unopened New Fantasyland expansion. The Beast's Castle is also lit in blue, just like its sister castle mere yards away.
Remember we said the Tokyo Disneyland Hotel looks like its window lights are on? That's because many of its rooms have lamps right next to the windows. From a distance, it gives the illusion of the hotel being occupied.
Tokyo DisneySea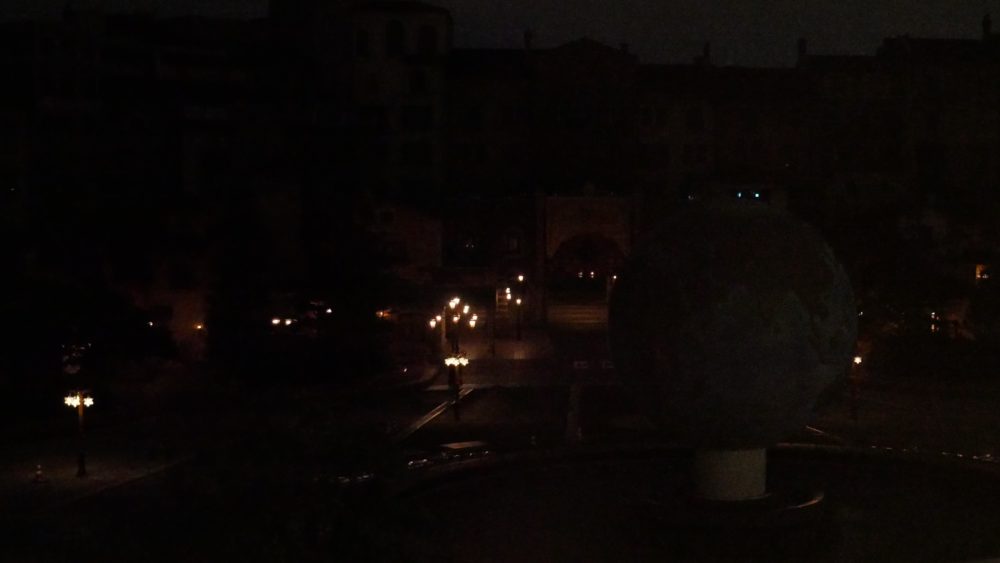 You might have to squint to see this picture, or turn your brightness way up. Since the AquaSphere is dry, most of the light in the plaza is gone. Even more so since repaving likely means even more lights off. And the Hotel MiraCosta is completely dark too.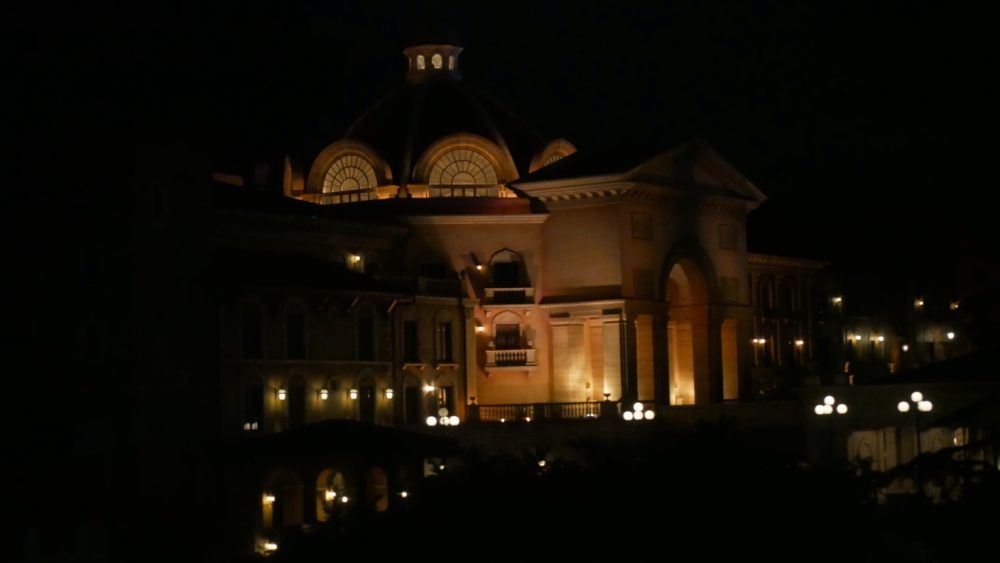 That is, the park-facing side is dark. The main entrance is still lit, even in the lobby as you can see from its rotunda.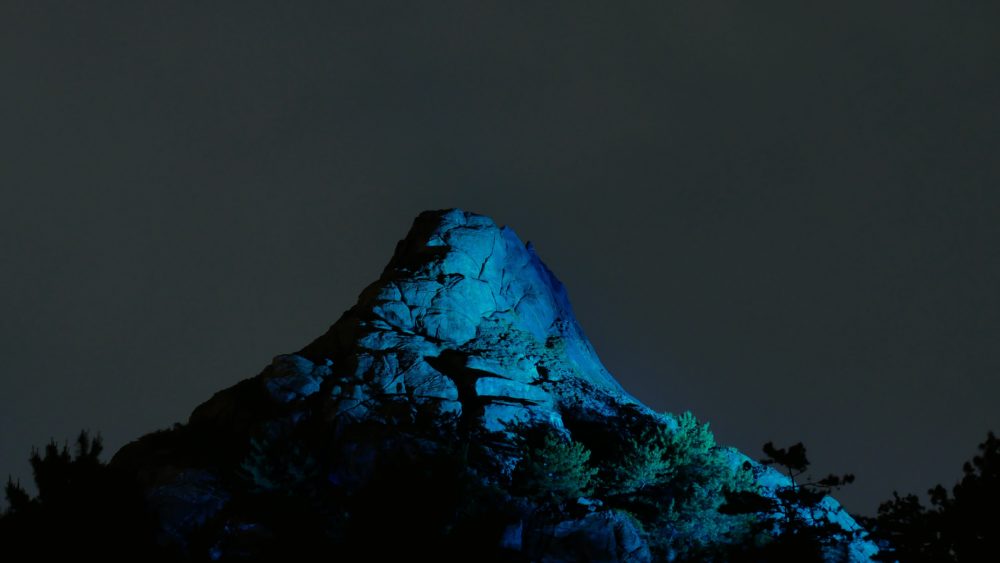 Like Cinderella Castle, Mount Prometheus at Tokyo DisneySea also remains lit in blue.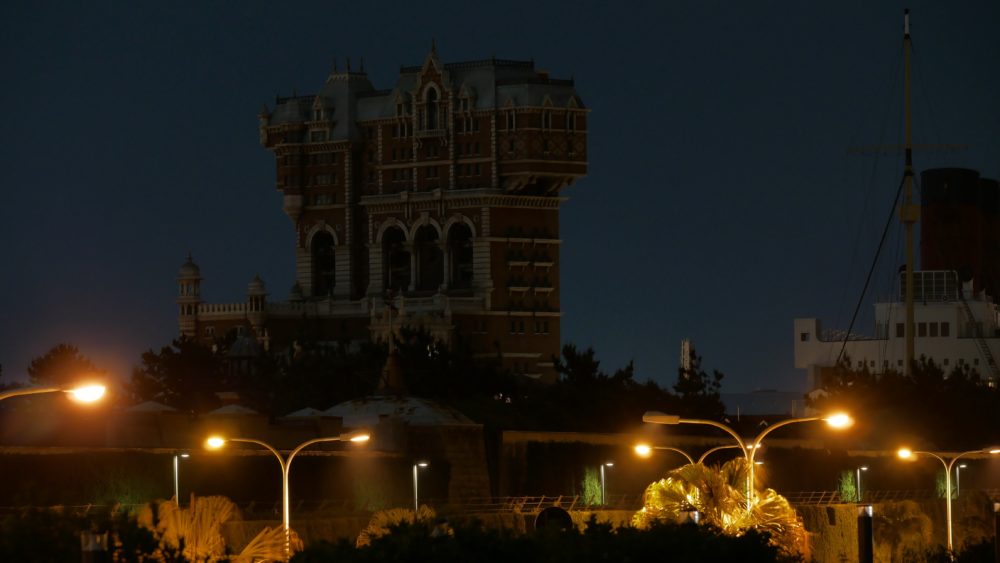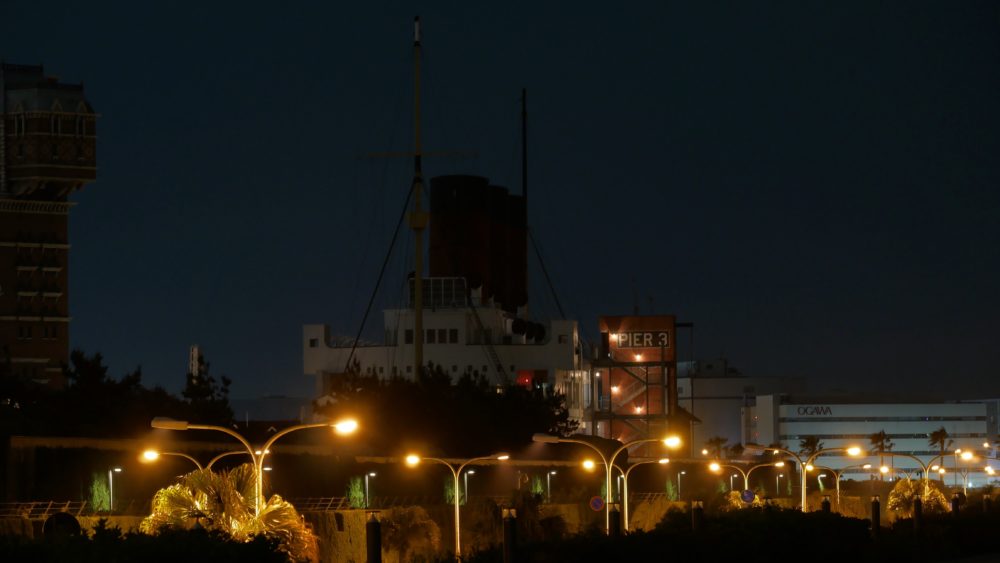 Unfortunately, the same cannot be said for the Tower of Terror and the S.S. Columbia. Both buildings, except for some interior lighting, remain completely dark.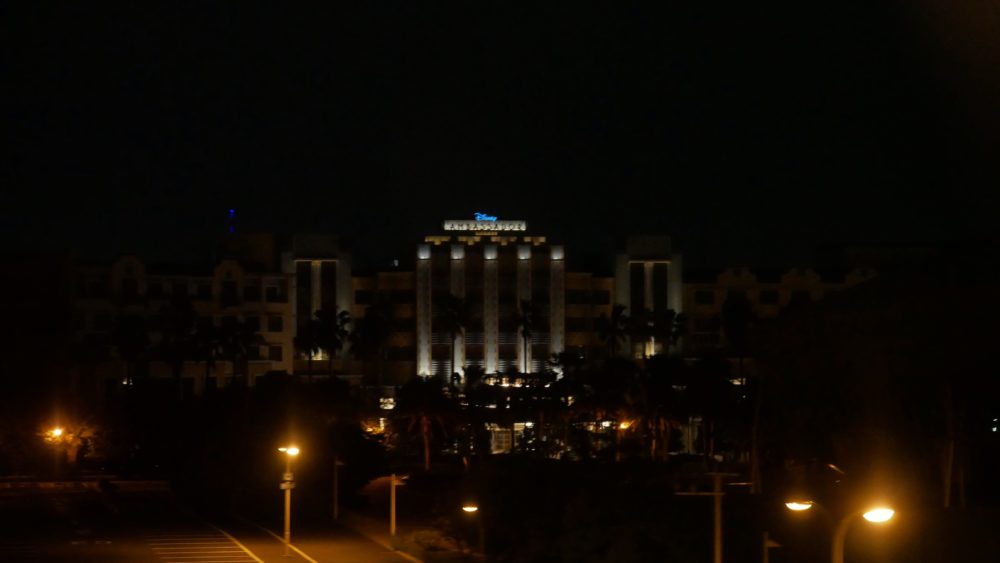 The Disney Ambassador Hotel also remains lit on the exterior, but its dark rooms give away the true story.
Bayside (Official Hotels)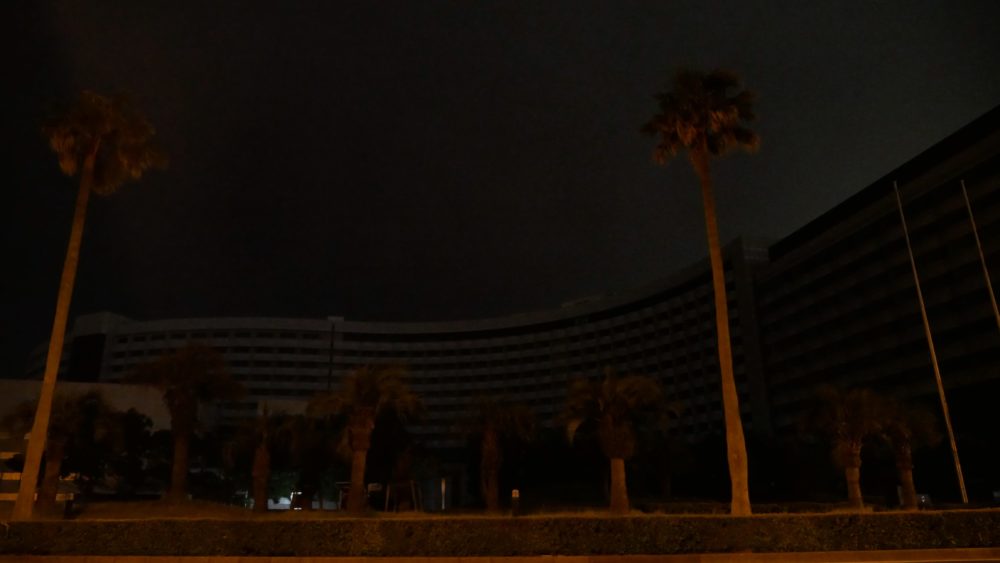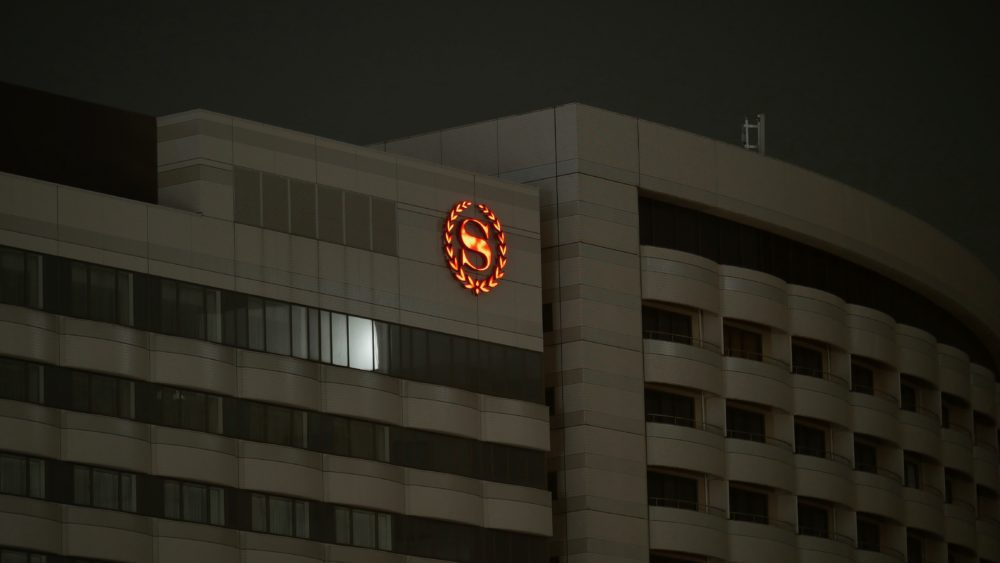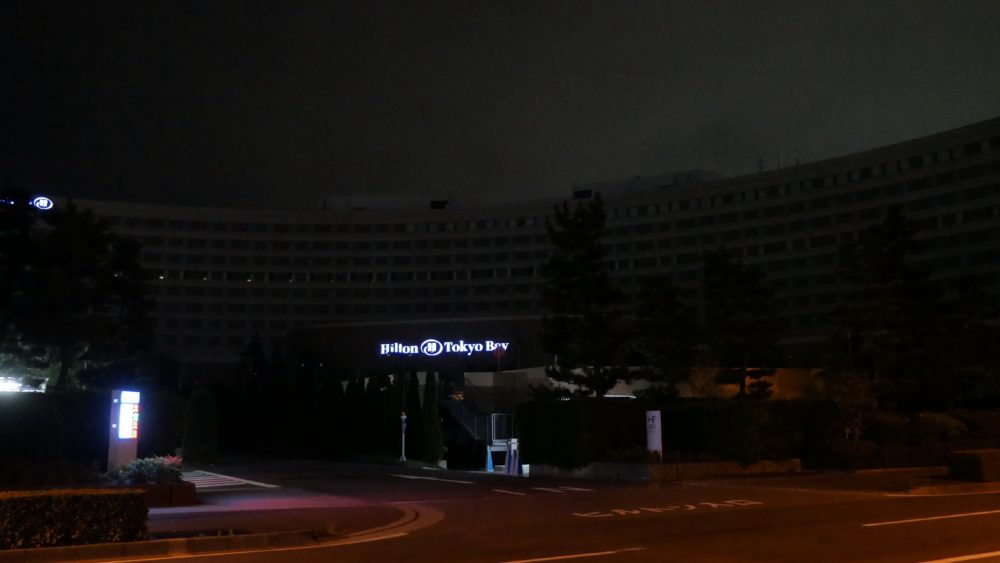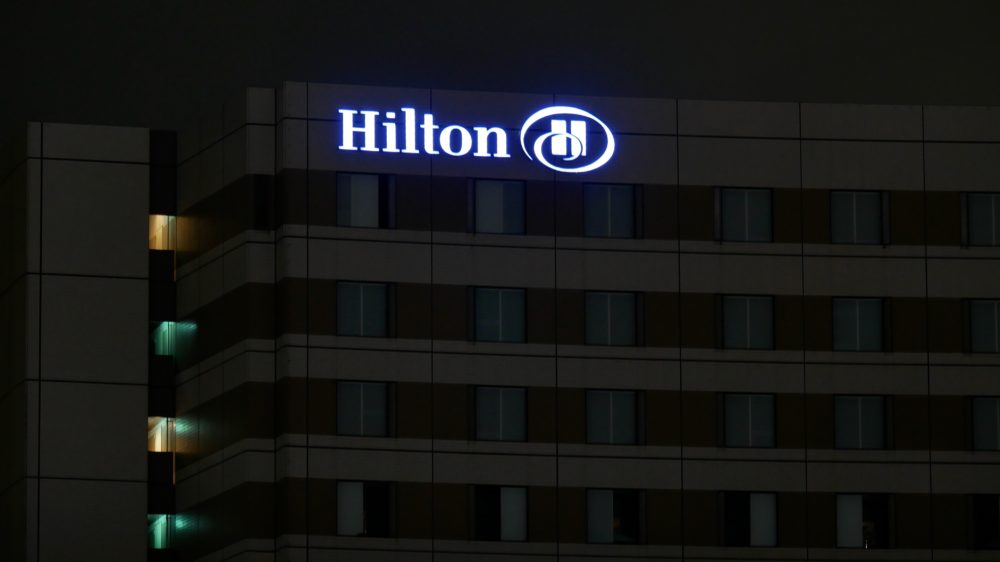 Perhaps the most frightening sight, however, are the massive buildings that house the normally-busy Official Hotels also completely dark. As far as I'm aware, every single one of these hotels is closed. Only the Sheraton and Hilton are at least partially lit, with their logos on visible sides still visible.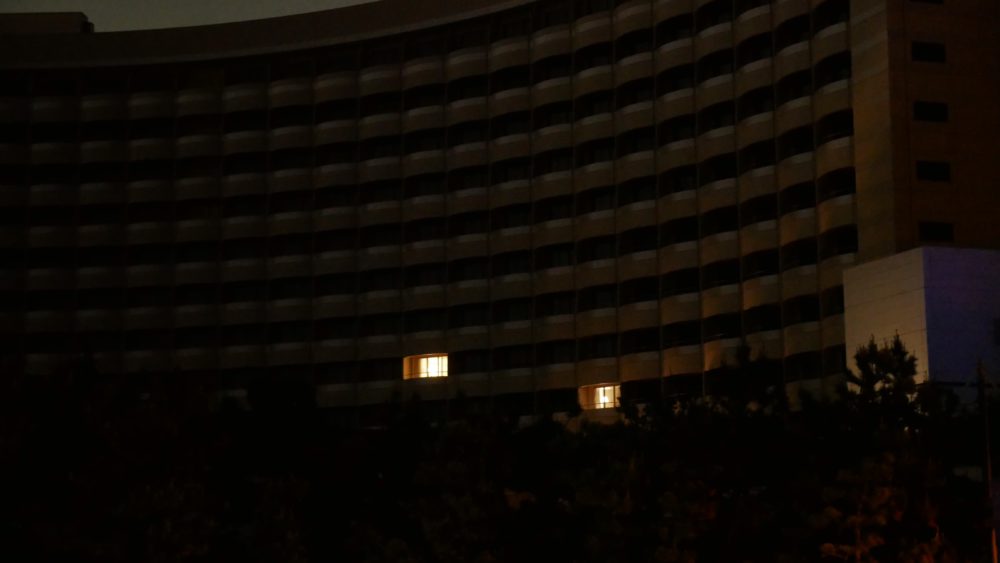 Strangely enough, two Guest rooms on different floors were lit on the ocean-facing side of the Hilton Tokyo Bay. Perhaps it was an error in housekeeping. Or perhaps there's still someone there after all. Spooky, isn't it?
Tokyo Disney Resort at night is usually a jubilant place, full of Guests experiencing nighttime spectaculars or returning to their homes or hotels after a magical day. Seeing it so eerily quiet, nary a peep of Guests nor area music, feels so unnatural. We can only hope that things are able to return to a semblance of normal soon enough. Tokyo Disney Resort is currently closed until further notice, with an announcement regarding reopening due once the State of Emergency ends in Japan.
Are you considering or planning a visit to Tokyo Disney Resort? Visit TDRPlans for every detail (and more) that you'll need to make your trip the best it can be! Did I mention it's 100% free? Oh, and stay tuned to WDWNT for up-to-date news on Tokyo Disney Resort, Walt Disney World, and Disney Parks worldwide!