We're on day 72 since Tokyo Disney Resort temporarily closed. And I don't know about you, but I think its been long enough that we should go check in again. There's actually been a few changes since our last visit, so keep your eyes peeled. Let's mask up and get going, shall we?
JR Maihama Station & Ikspiari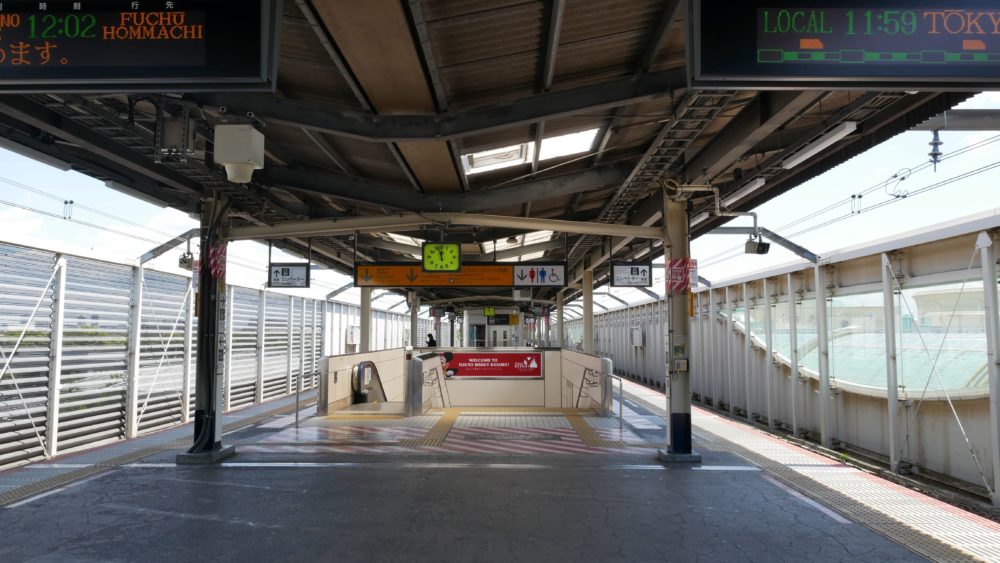 JR Maihama Station is a ghost town these days. I think I saw two people get off the train, and there were only another two or three waiting.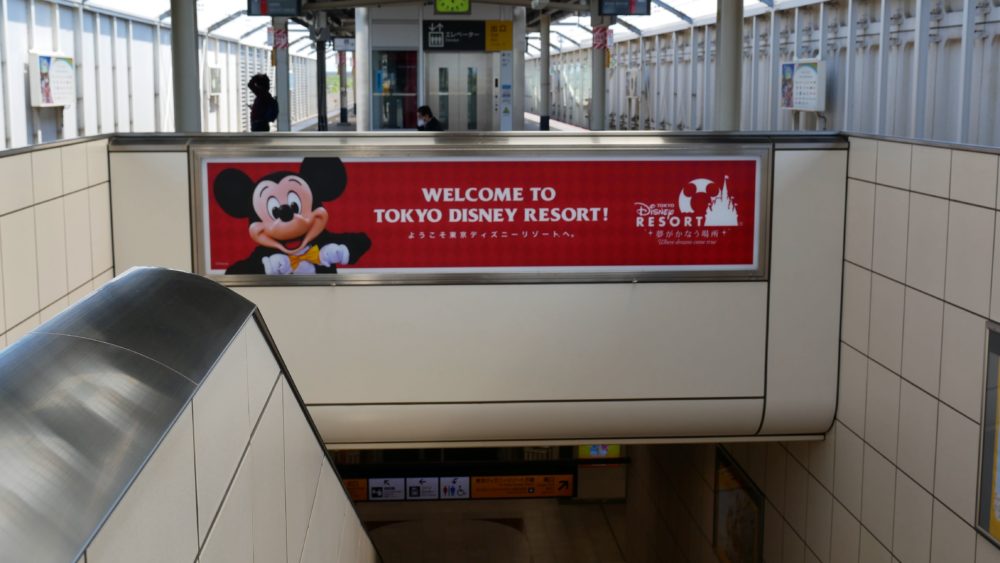 At least Mickey is still here to greet us!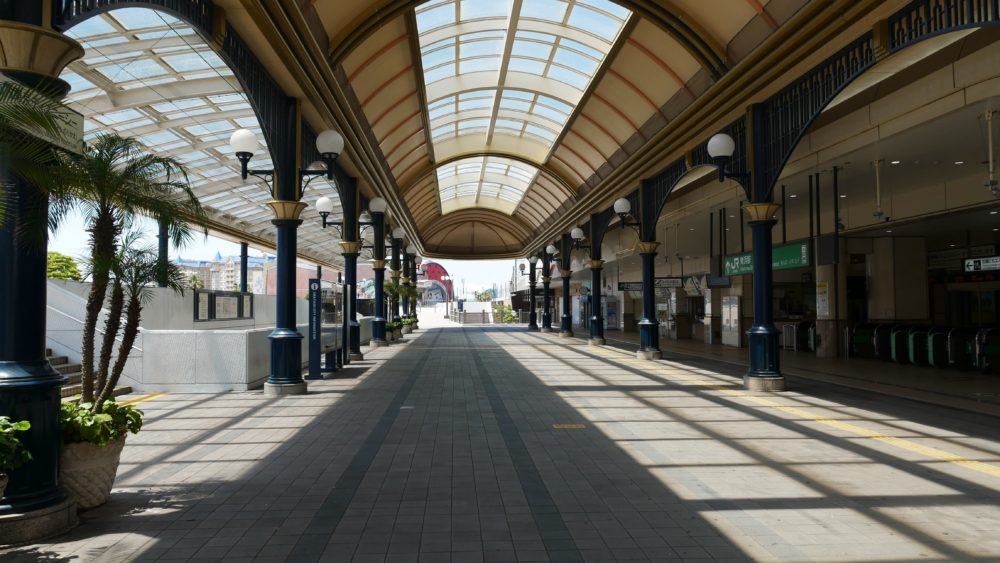 Outside the station was just as deserted. No people, just the station exterior area loop.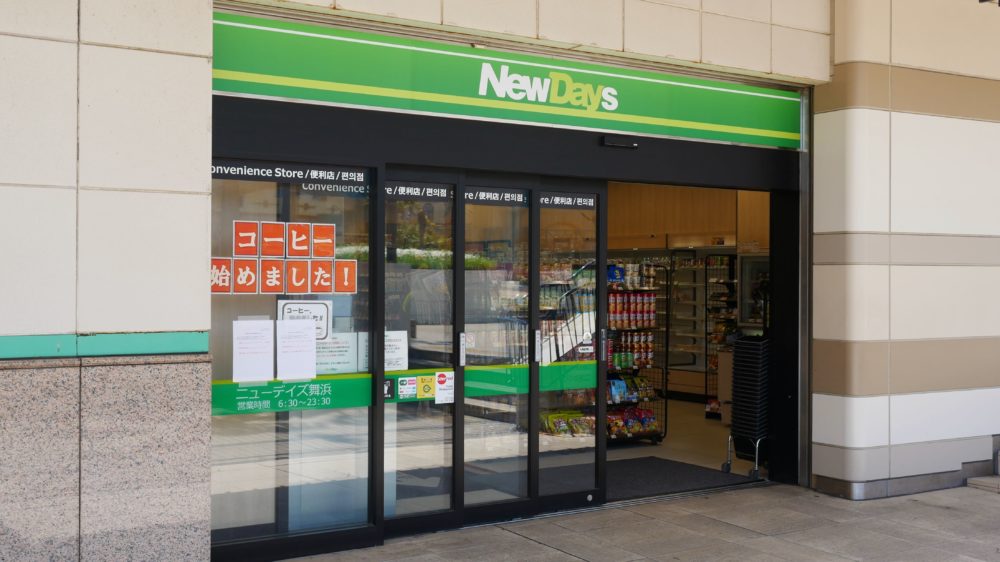 The NewDays convenience store was open this time, though! It's always a shot in the dark as to whether they're open these days, even during the hours they list.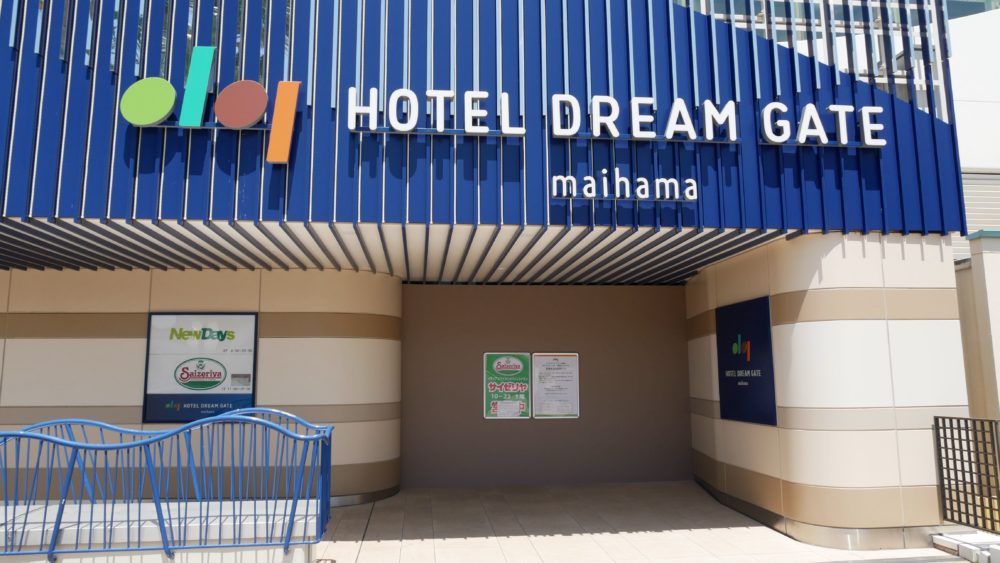 Hotel Dream Gate Maihama has temporarily closed for a while due to the extension of the JR Maihama Station platform. To be exact, the hotel will be closed for two years, until the spring of 2022. A large portion of construction would be done after the last train, late at night. That would impact guest satisfaction quite a bit, so it's better for them to just close the hotel.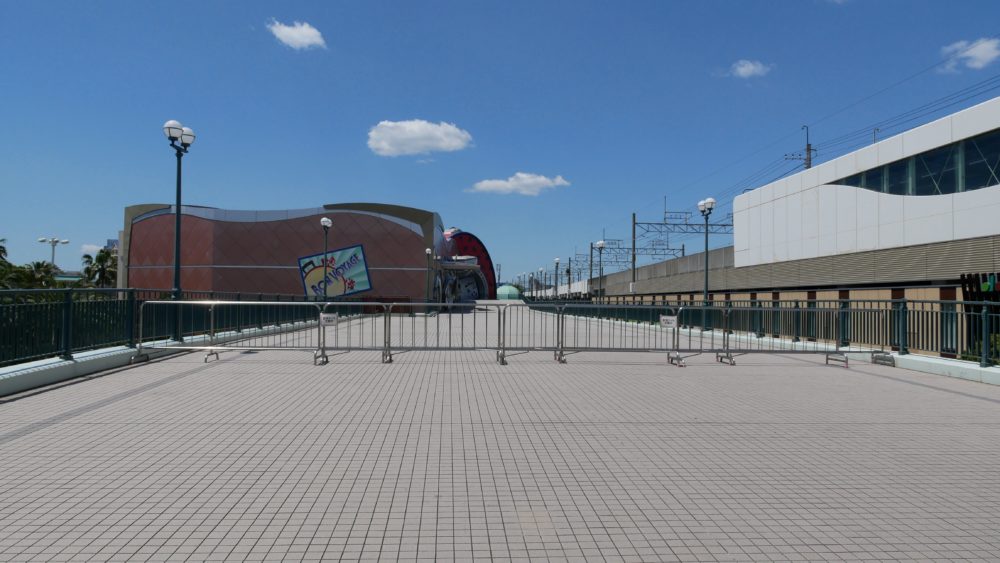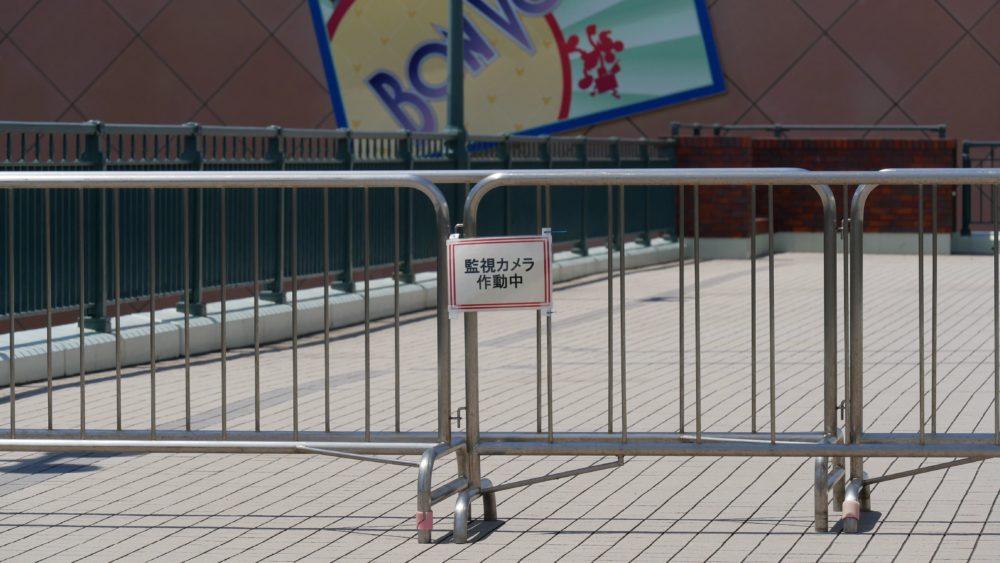 There's still steel barricades on the path to Bon Voyage. After the break-in to Ikspiari a few weeks back, signage was installed across the resort informing would-be intruders that security cameras are in use.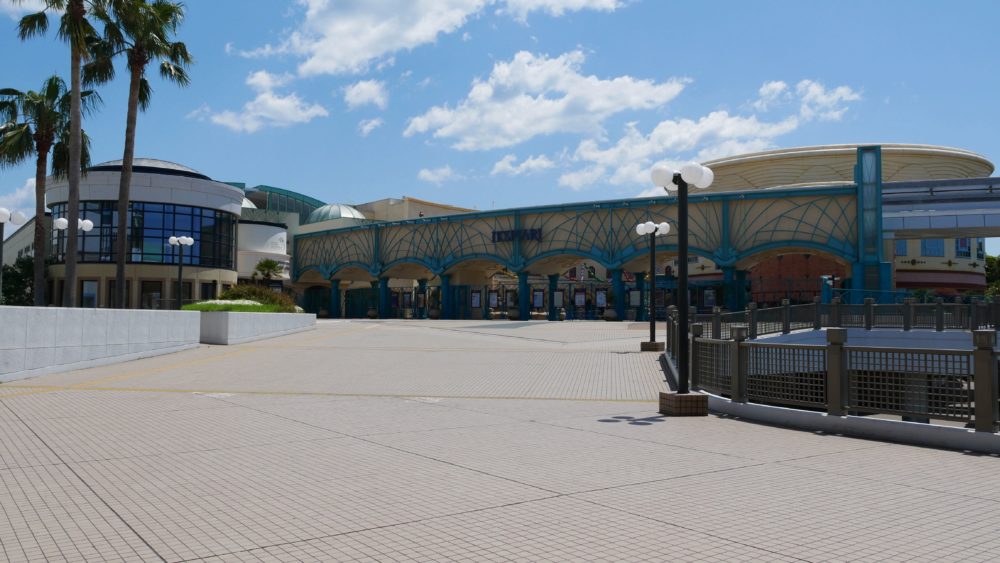 Speaking of Ikspiari, the shopping center is still mostly closed. Only three businesses on the first floor are operating at present. We showcased the current state of Ikspiari in our tour a couple of weeks ago.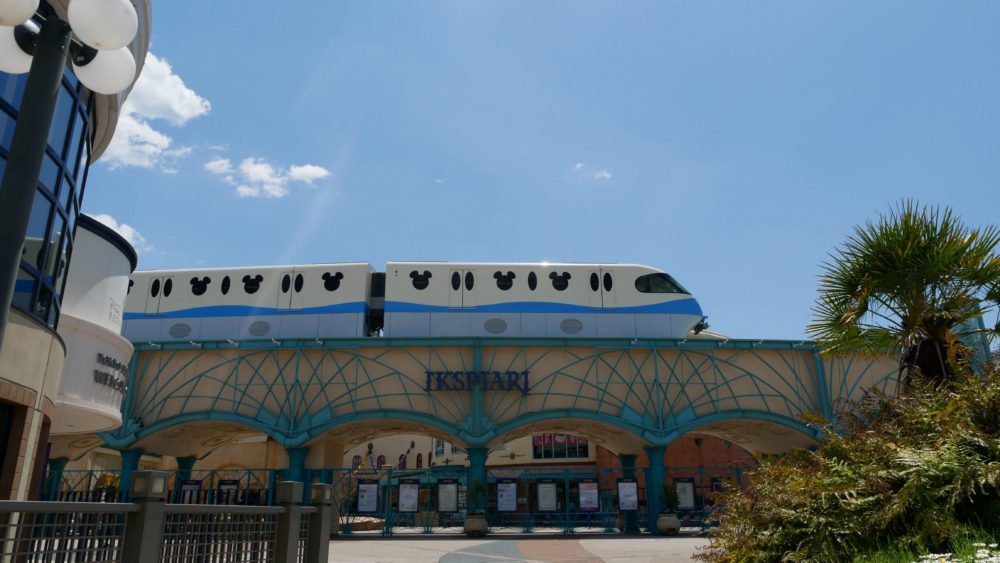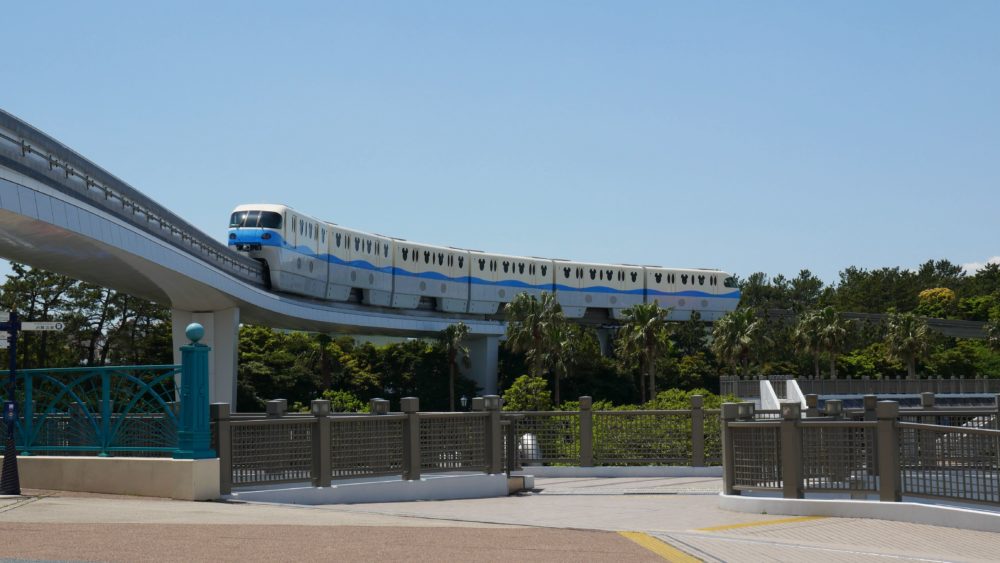 There goes the Disney Resort Line! It'll be back to pick us up in 14 minutes or so.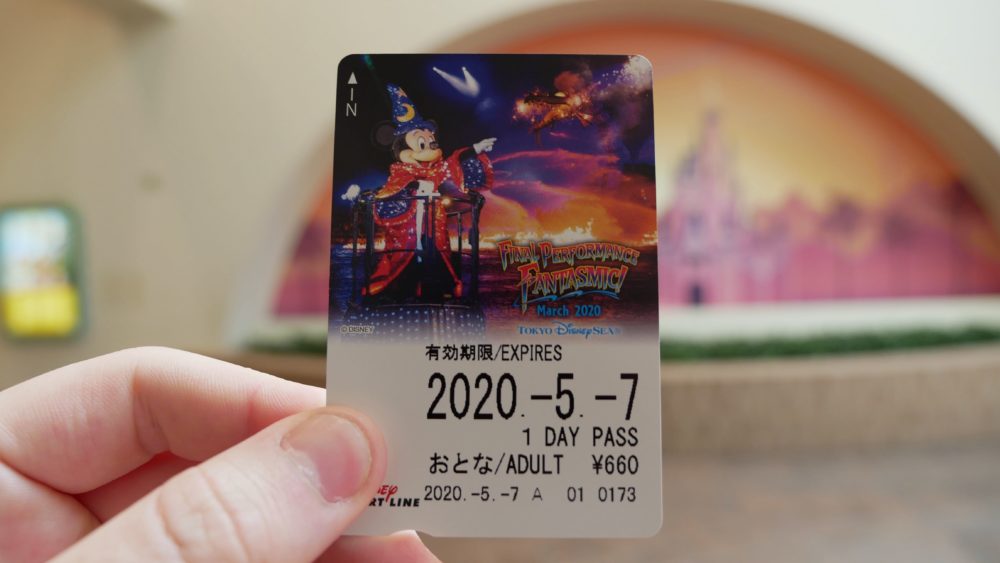 We chose the Fantasmic! final performance commemorative day pass today. The show was supposed to end on March 25th, but closed instead on February 28th with the rest of the park. We were there for the final performance, too!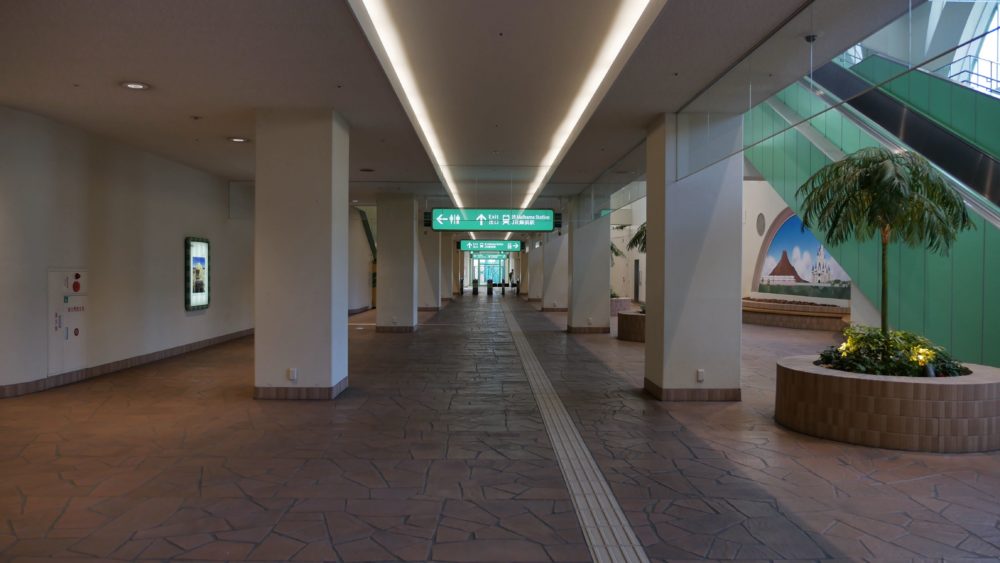 The flow of locals coming to gawk at the closed parks has almost ceased. There's occasionally a few people here and there, but it was largely deserted this time.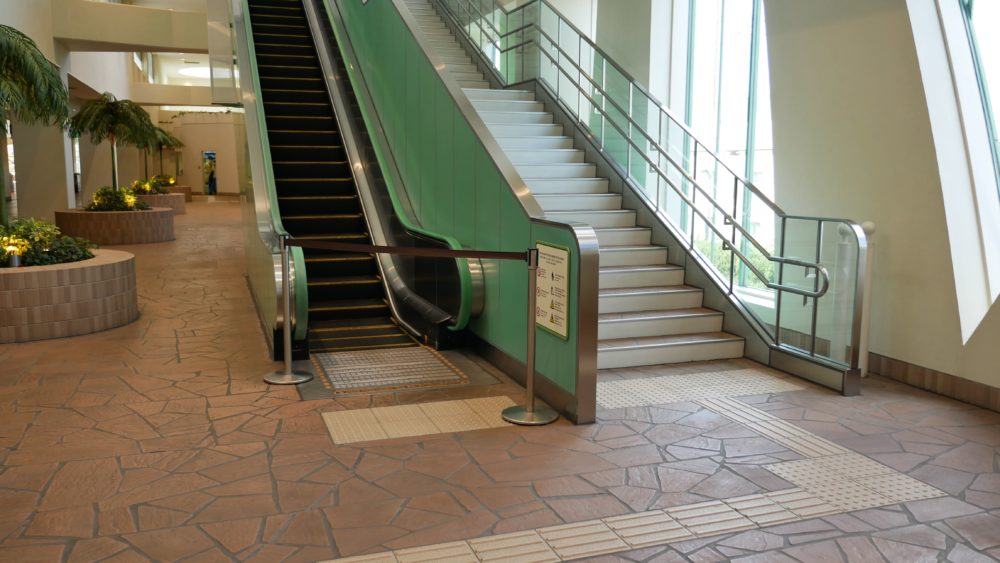 One escalator to the platform at Resort Gateway Station was closed off this time.
Tokyo Disneyland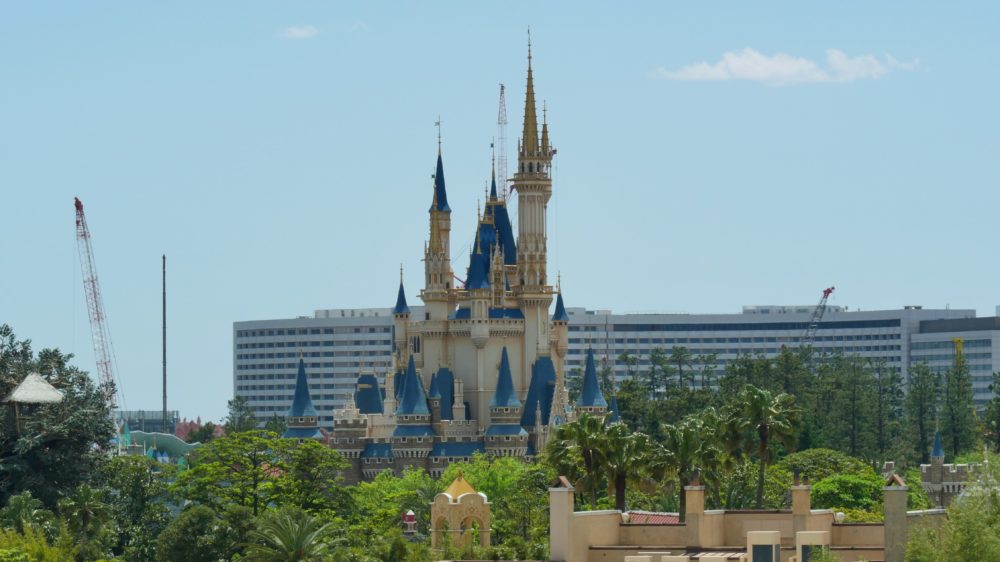 Ah, the glory and beauty of Cinderella Castle. I might cry when I finally see it up close again.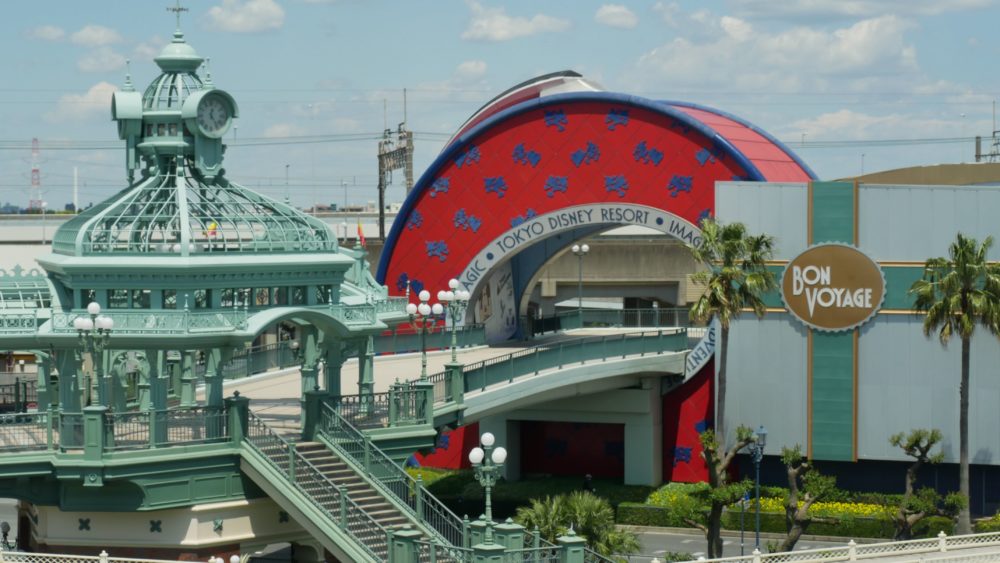 The Maihama Station walkway still looks strange deserted.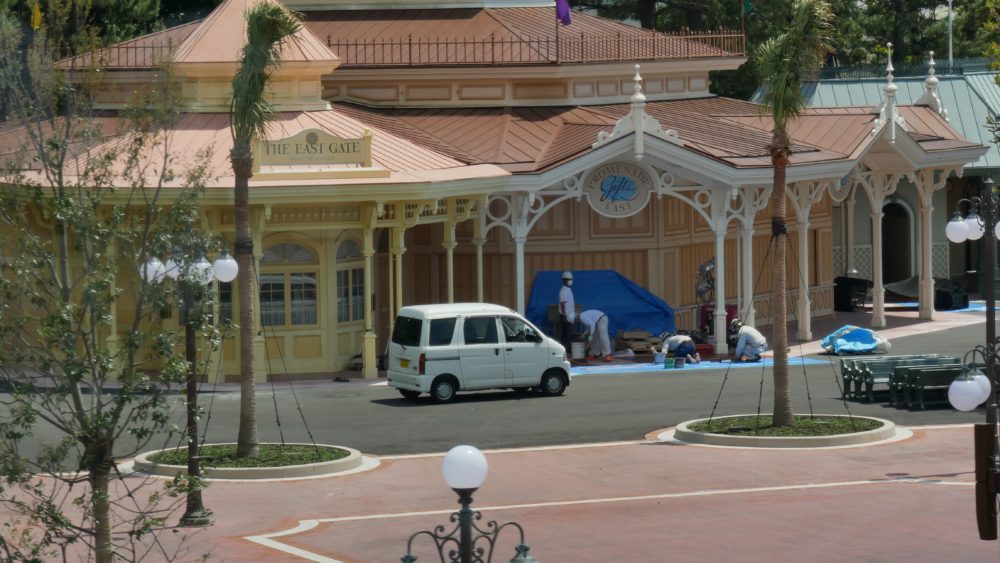 Work is ongoing around the former Promenade Gifts East shop. Still no idea what they're doing over here, however.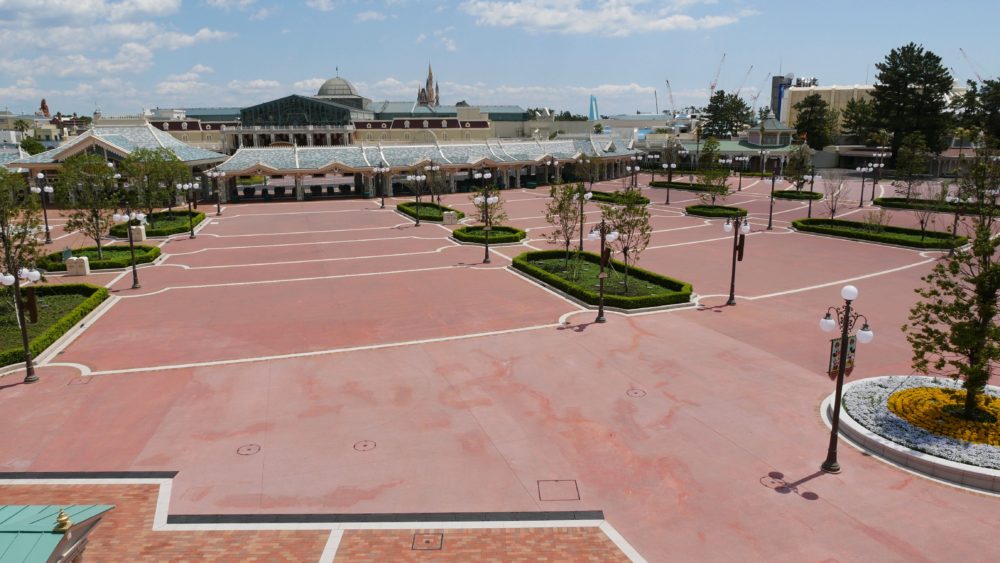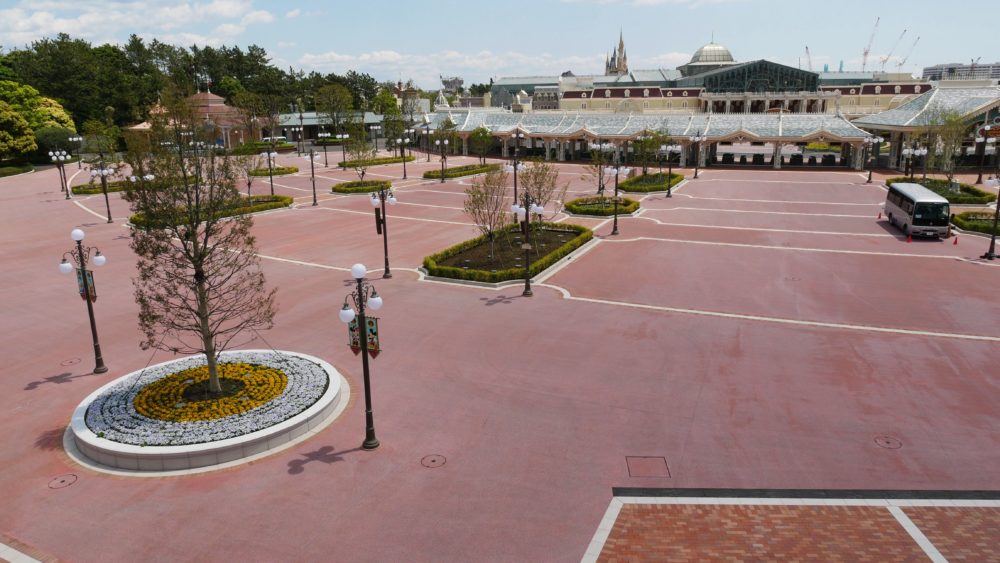 The entrance plaza looks beautiful all finished up, doesn't it? You can check out our full report on the complete entrance plaza if you want to see more.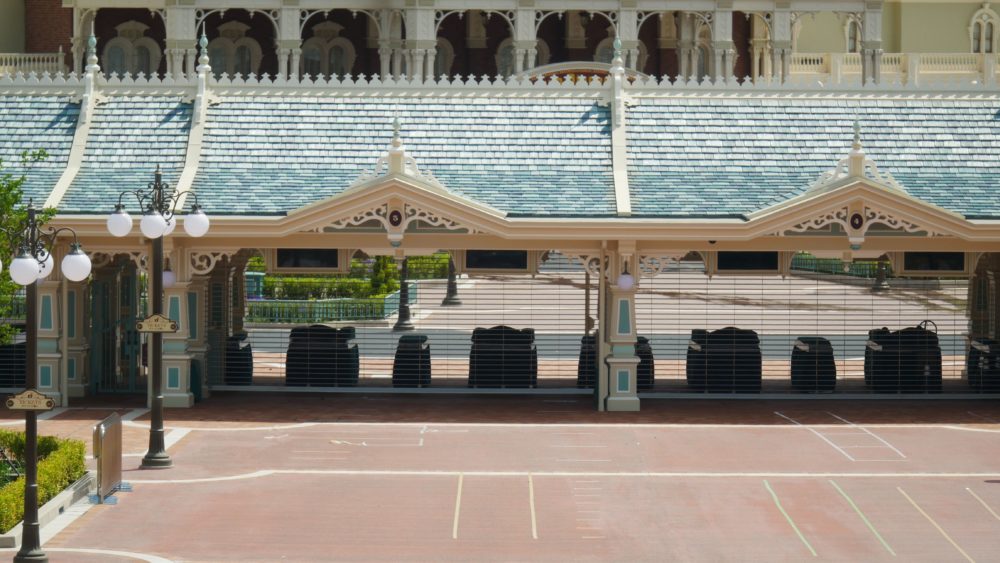 The screens are finally off on the new side of the entrance plaza.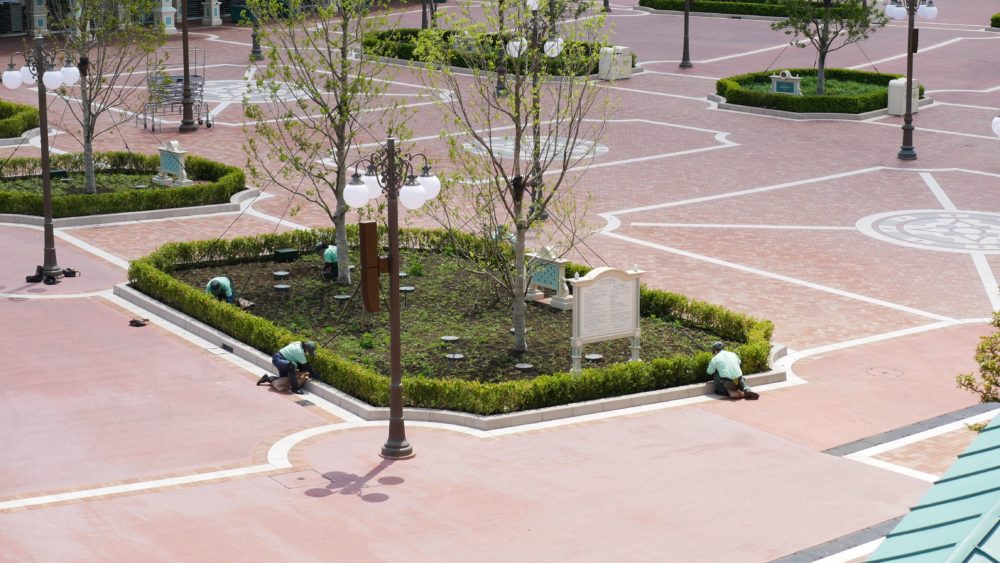 Meanwhile, landscapers remain hard at work keeping the park pristine for whenever it's finally ready to welcome Guests once more.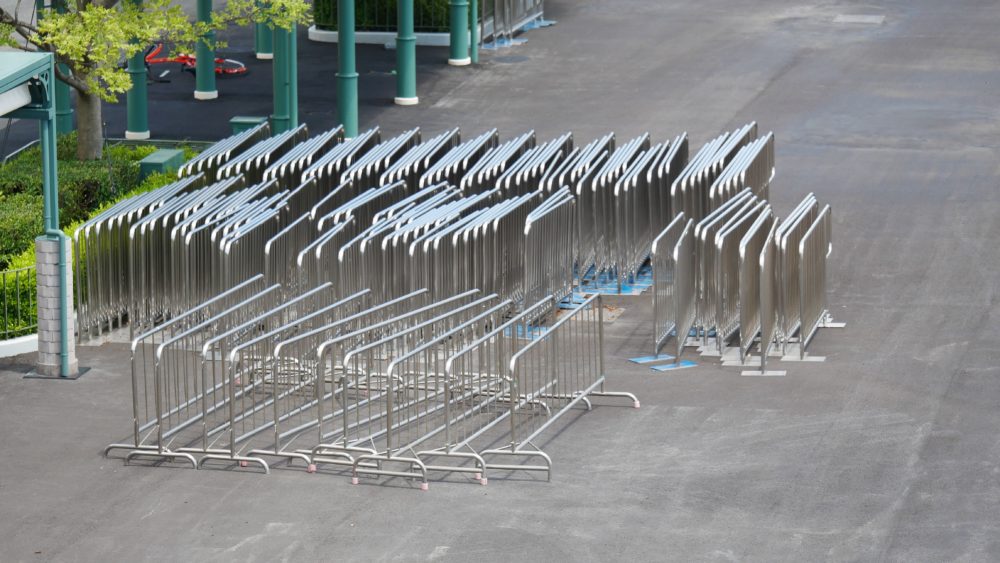 A number of barriers were stacked up outside the park. I presume these will be used to guide Guests into the park through safe social distancing protocols once it's ready to reopen.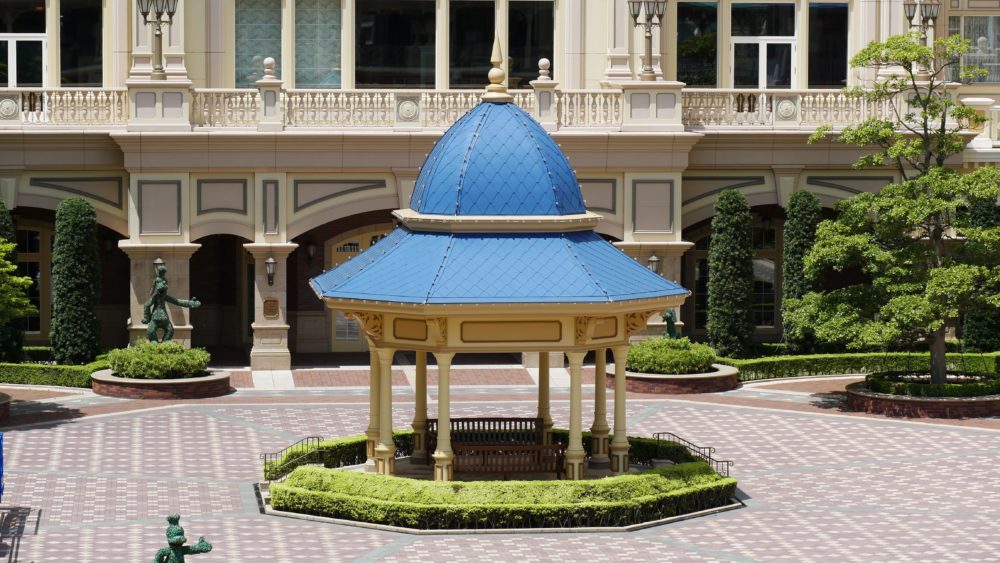 Over at the Tokyo Disneyland Hotel, exterior refurbishment has been ongoing for a while now, with the hotel around halfway done with repainting. The gazebo was also under scaffolds for a couple of weeks, but once again emerged in the open with a fresh coat of paint this time. Most of the north side has been repainted, and the focus has turned to the park-facing side.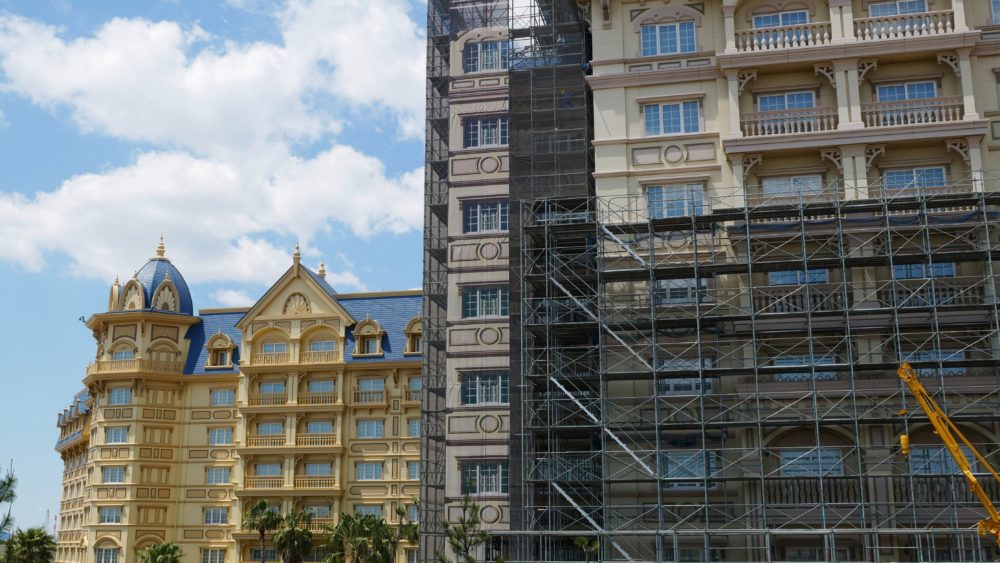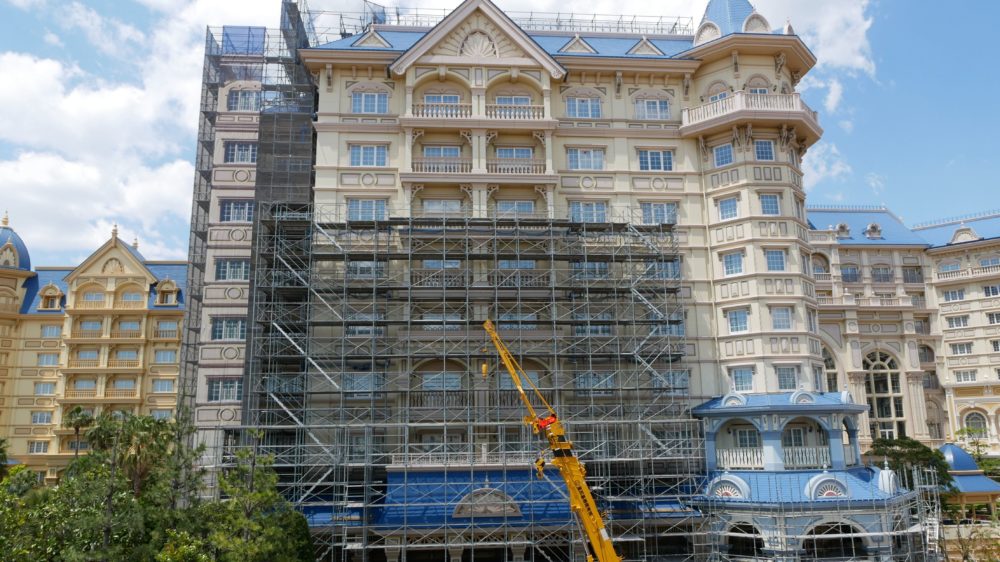 The difference between the fresh and original paint cannot be understated.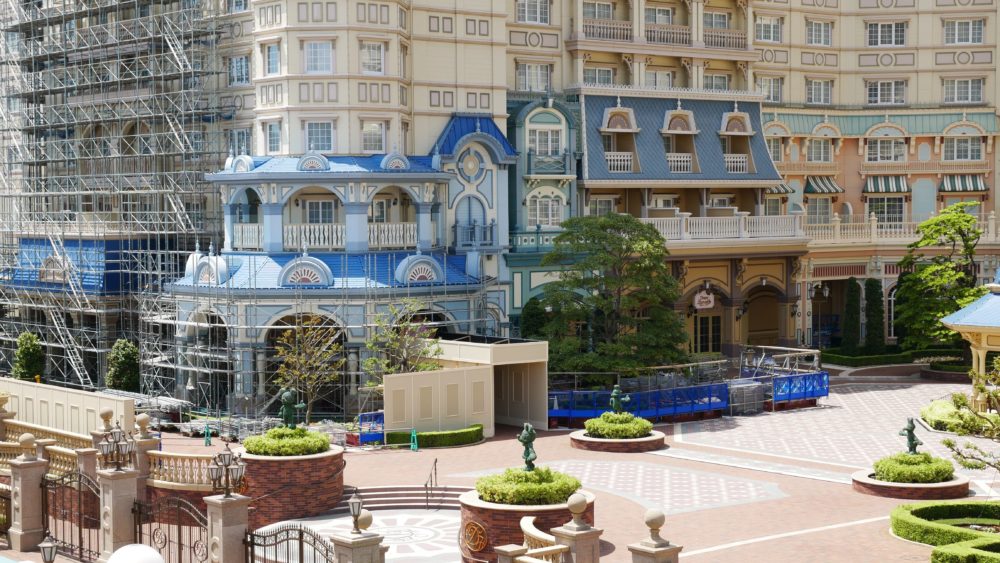 Walls are up around certain areas of the hotel plaza as well. There's even a tunnel extending to Bibbidi Bobbidi Boutique.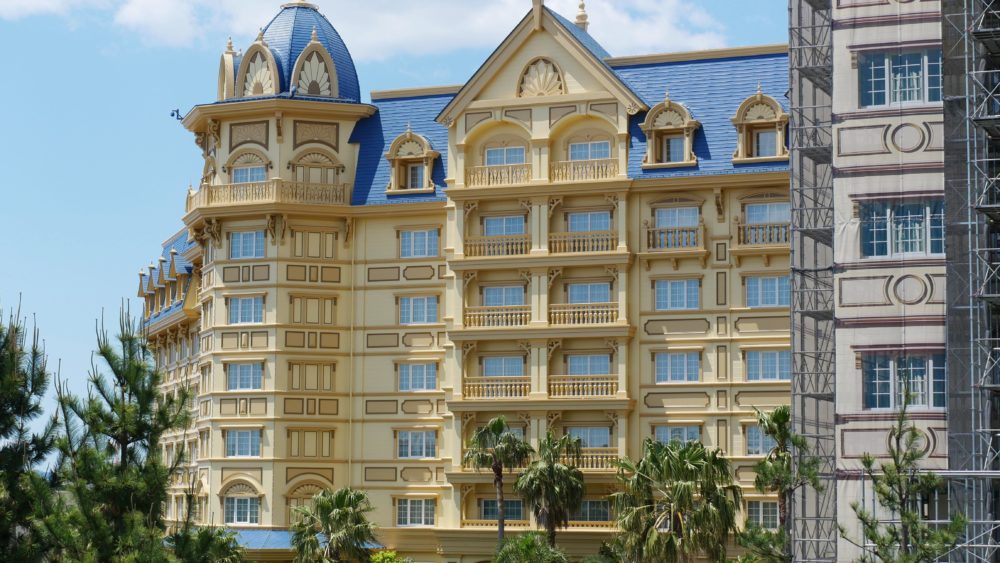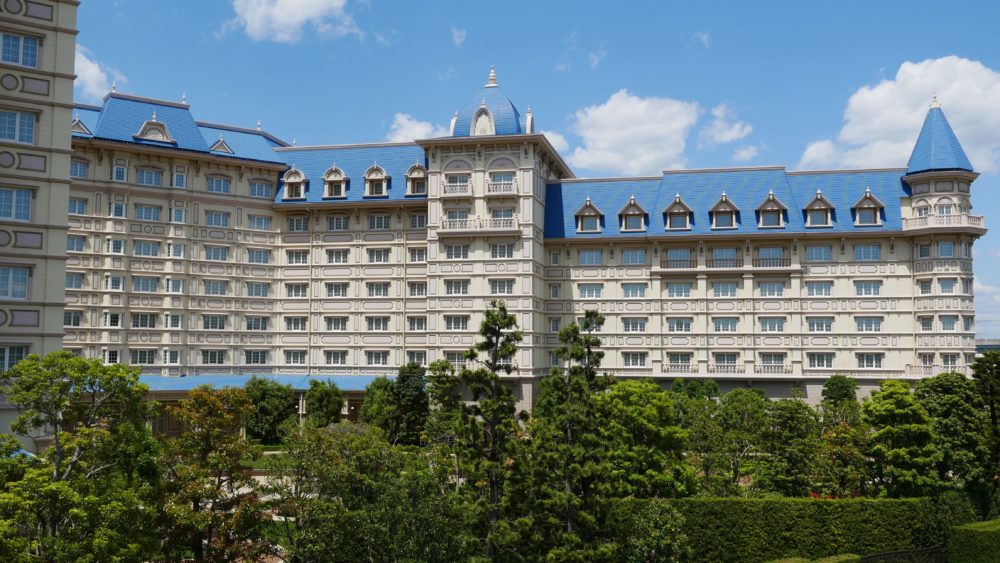 These two pictures demonstrate the stark contrast between the older and newer paint jobs. It's a fairly significant improvement, and hopefully work continues to progress quickly!
Bayside & Toy Story Hotel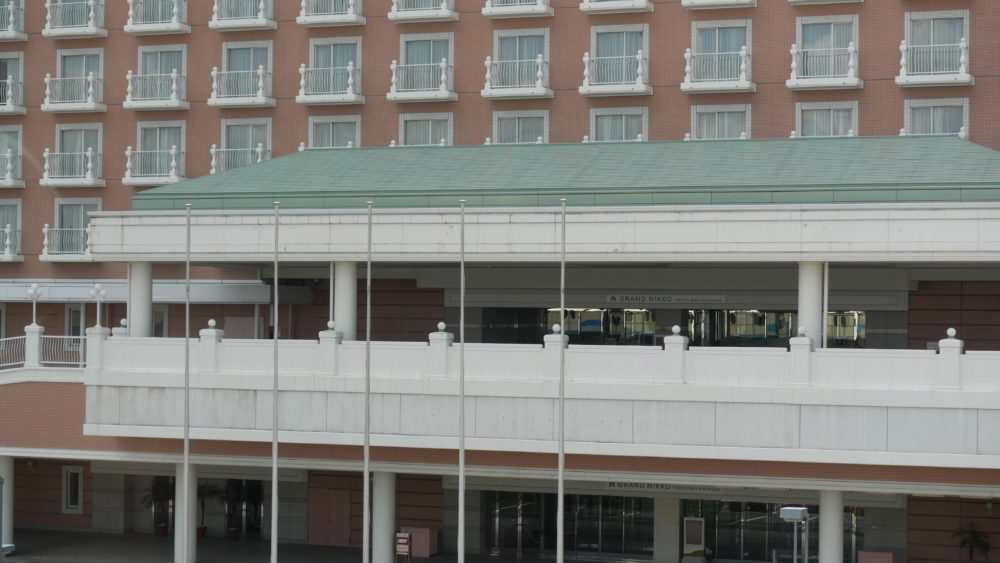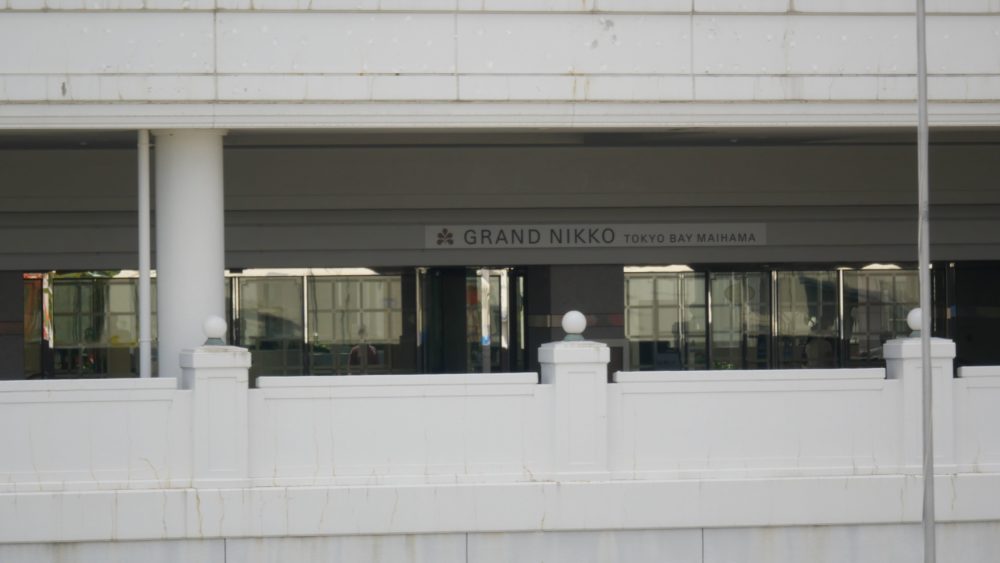 The Tokyo Bay Maihama Hotel Club Resort (try saying that three times fast) has rebranded to the Grand Nikko Tokyo Bay Maihama, and is scheduled to open in June. Nikko is a brand of hotels popular around Asia (particularly Japan), with Grand Nikko being their most luxurious.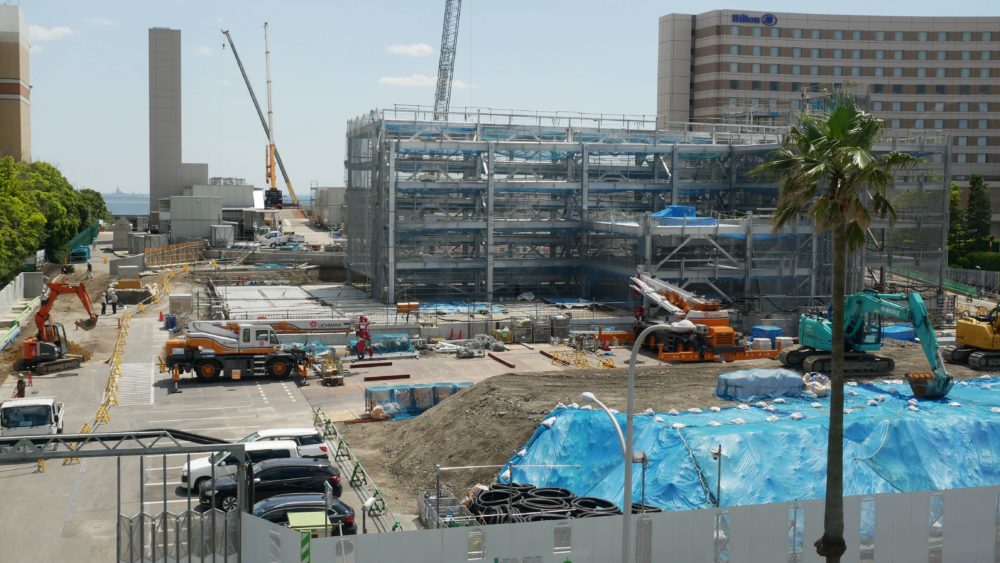 Progress continues on the Toy Story Hotel as it goes vertical. The hotel is currently set to open in 2022.
Tokyo DisneySea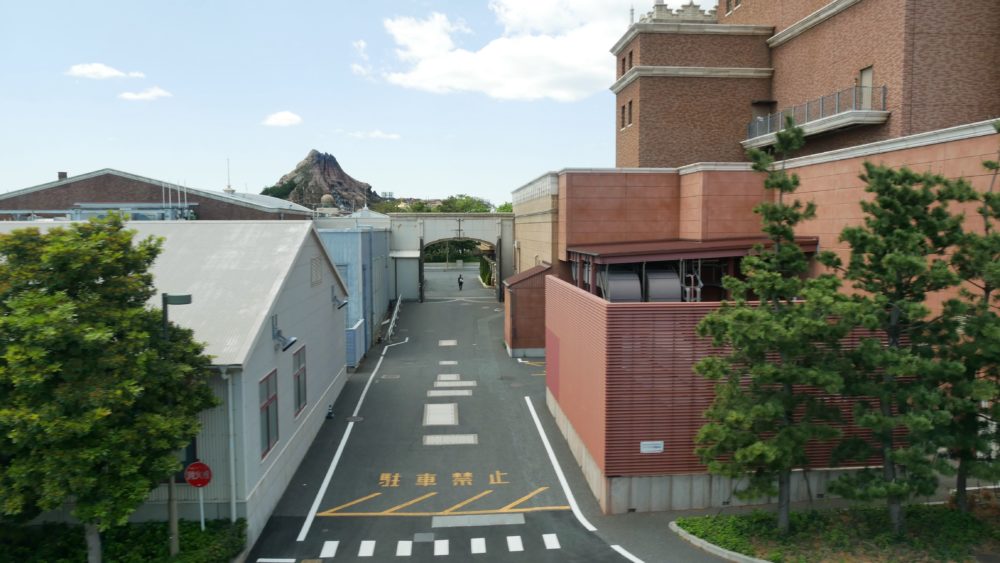 The backstage gate at American Waterfront is still open, providing a fleeting glimpse at Waterfront Park.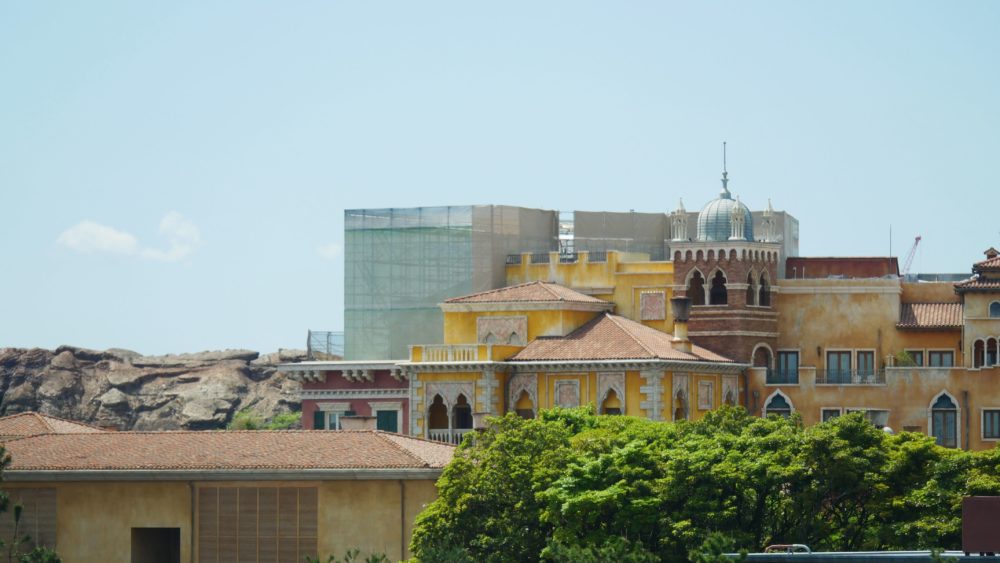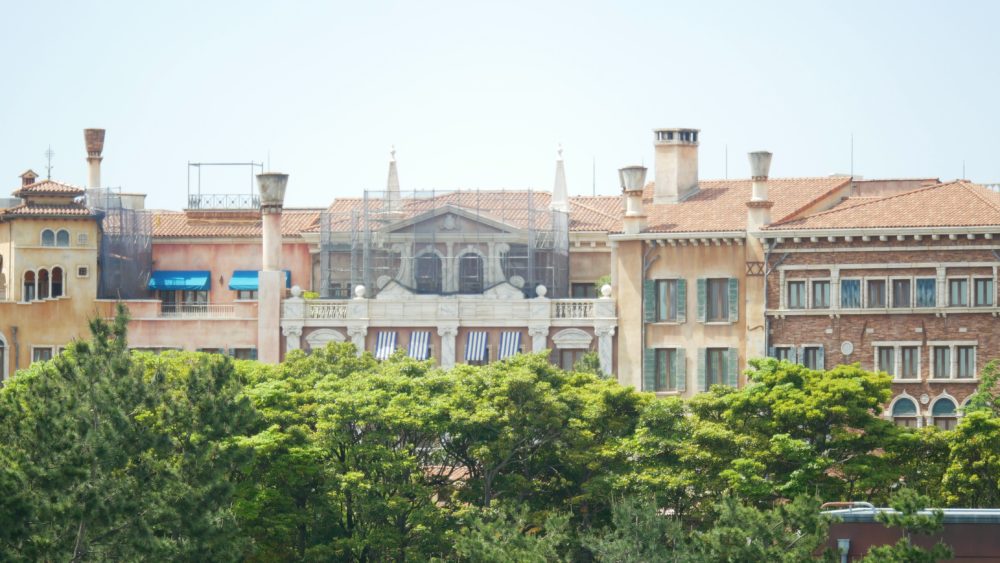 Minor external construction seems to be underway at Hotel MiraCosta.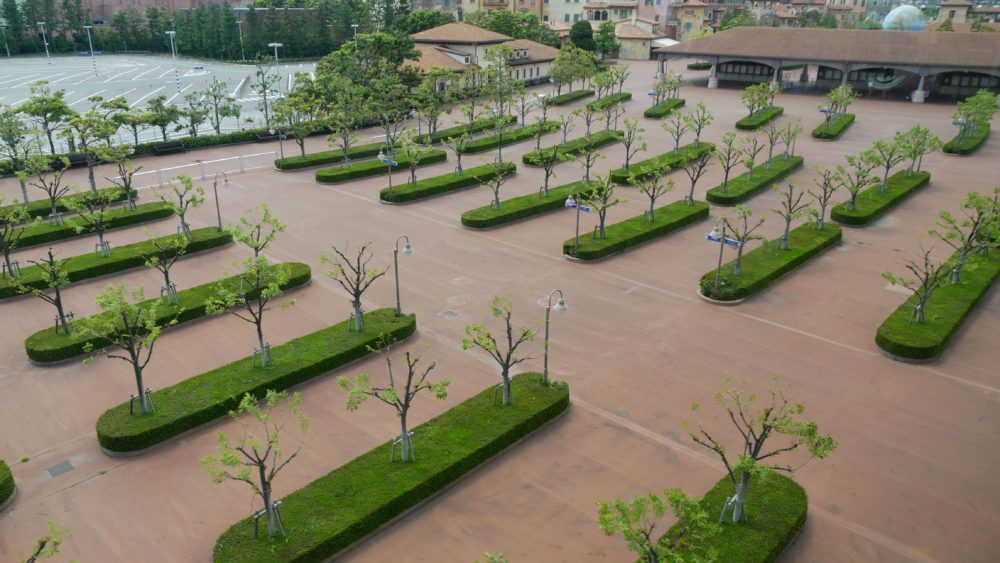 Unlike at Tokyo Disneyland, the main entrance of Tokyo DisneySea has hardly been touched since the parks closed. At least the trees are finally getting leaves once more!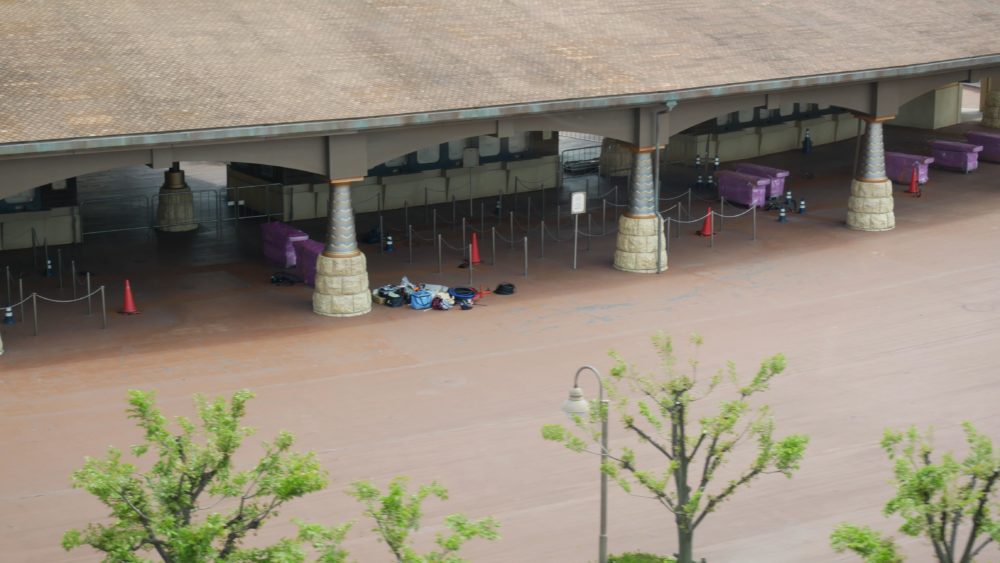 Workers left their tools and equipment out outside the gates for a lunch break.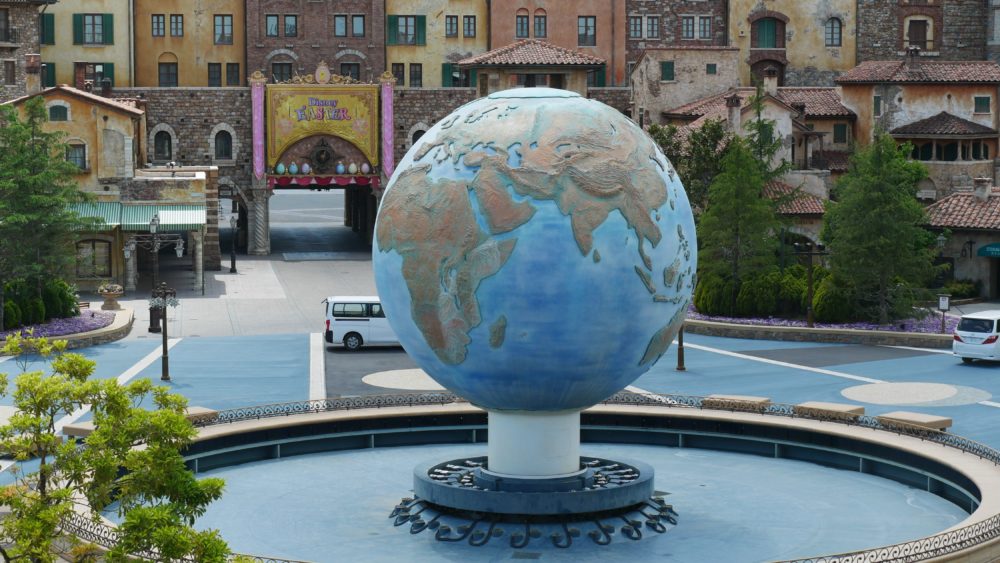 About a week and a half ago, the AquaSphere outside Tokyo DisneySea was drained once more. Presumably it's cheaper to let the iconic fountain be dry rather than running it constantly like they were for nearly two months.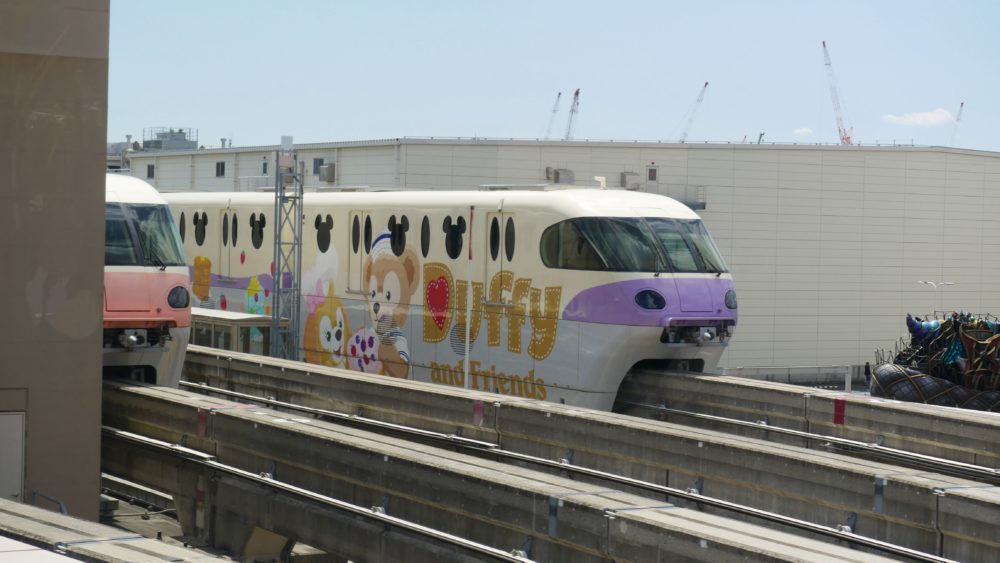 The Duffy & Friends Liner took a break from service today. Its run has already been extended through August 31st, so there's no need to worry about missing this adorable train!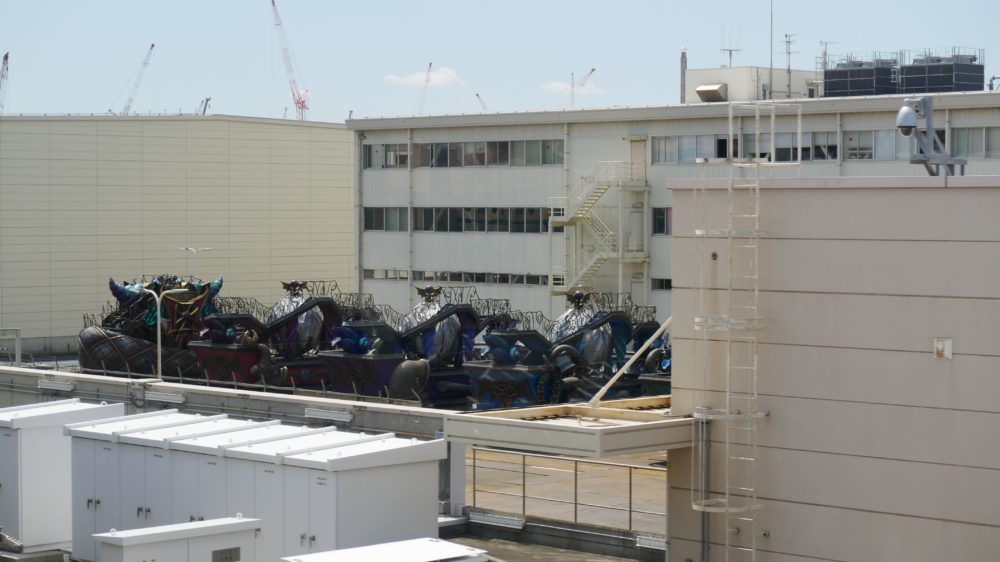 The Pirates Summer Battle: Get Wet! barges disappeared from backstage this week, leaving only the Festival of Mystique barges. I wonder what will become of Tip-Top Easter's barges as it looks ever more likely that we'll never see it again. Perhaps for the best, since it's a truly terrible show.
And that's the latest from Tokyo Disney Resort this week! It's the little changes and quality of life improvements like these that really matter when we can't visit any other way. What caught your eye most this week? Let us know below or on social media!
Are you considering or planning a visit to Tokyo Disney Resort? Visit TDRPlans for every detail (and more) that you'll need to make your trip the best it can be! Did I mention it's 100% free? Oh, and stay tuned to WDWNT for up-to-date news on Tokyo Disney Resort, Walt Disney World, and Disney Parks worldwide!