While most construction at Walt Disney World has been paused due to the COVID-19 pandemic, work on a new hotel extension called "The Cove," has not. If you aren't familiar this project is the newest addition to the Walt Disney World Swan & Dolphin. The Cove will be an additional tower at the Swan and Dolphin and will include 349 rooms. When it's complete, Marriott will have 2,600 rooms between the Swan, Dolphin, and Cove hotels. On a recent drive, we passed by to see the state of things.
Latest Cove Tower Construction Photos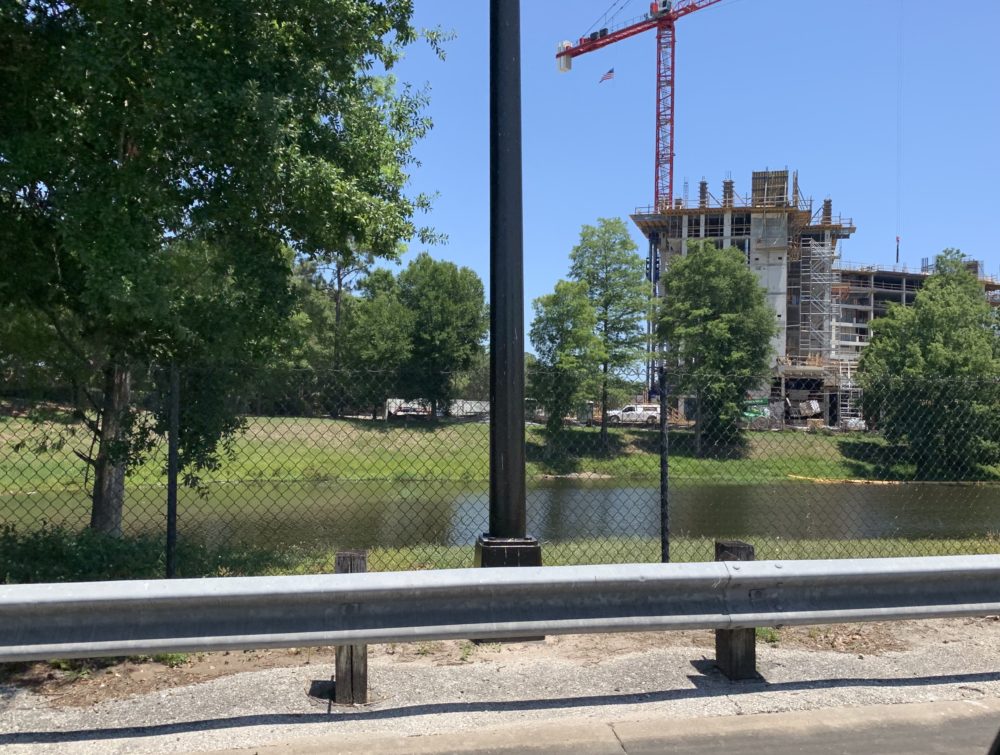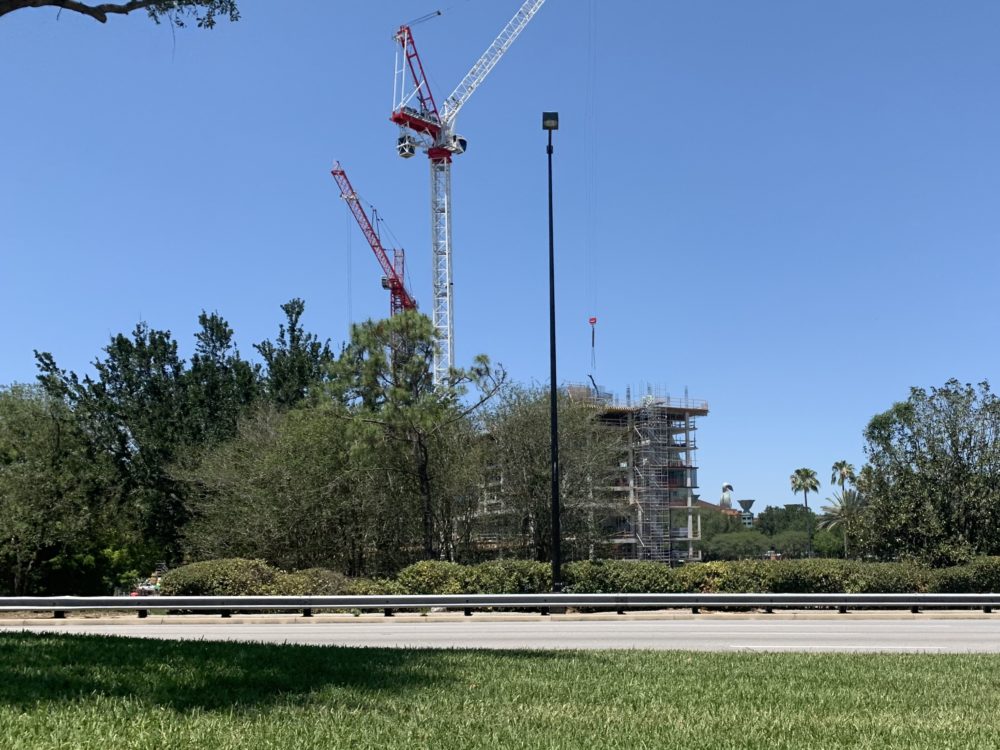 Those red and white cranes are still on site, becoming as large a landmark as the Swan and Dolphin statues themselves!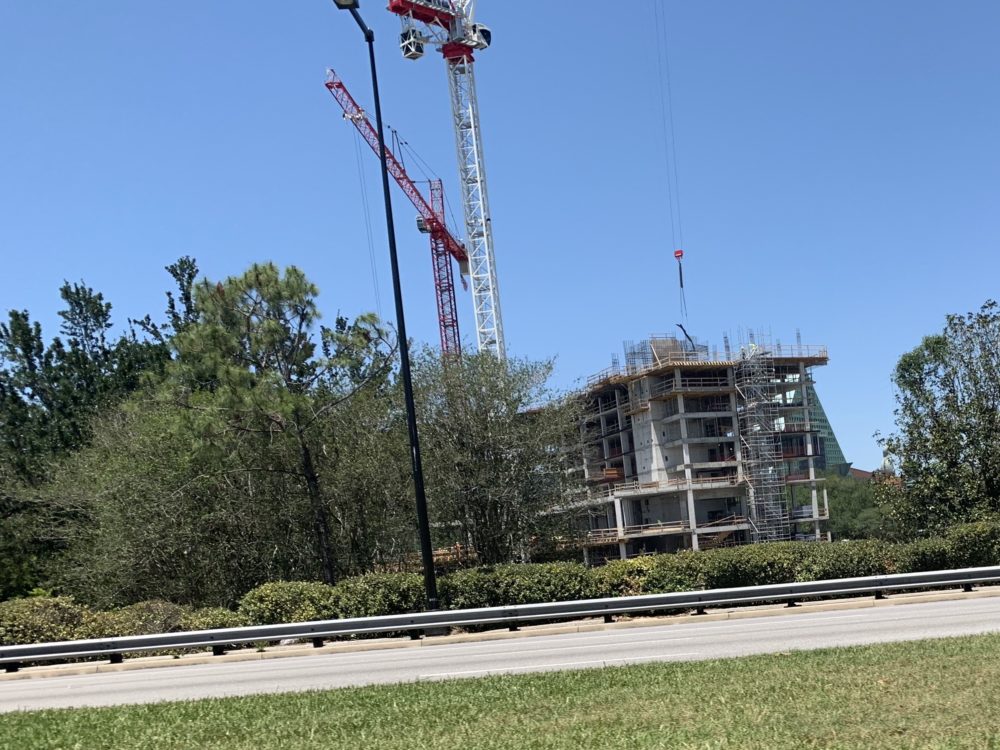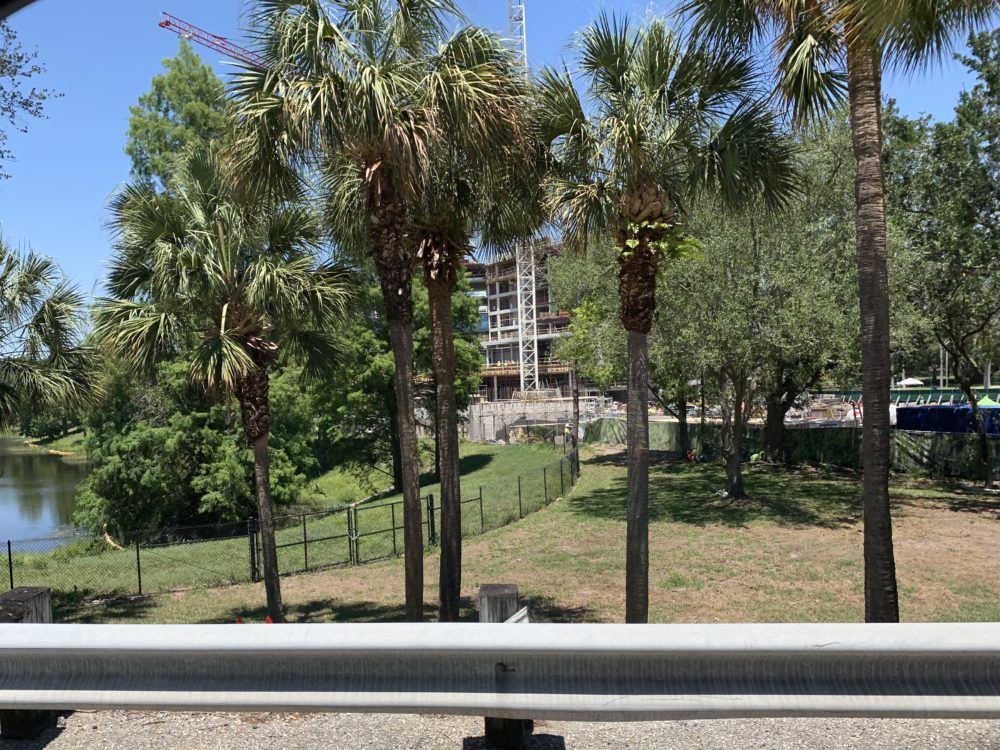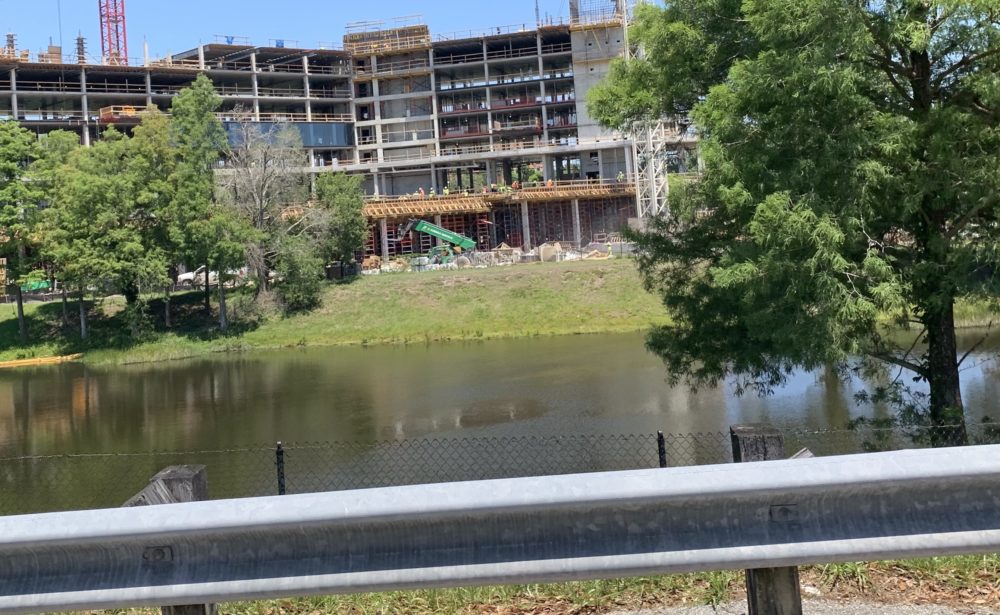 If you look closely, you can see construction workers in the photos above and below.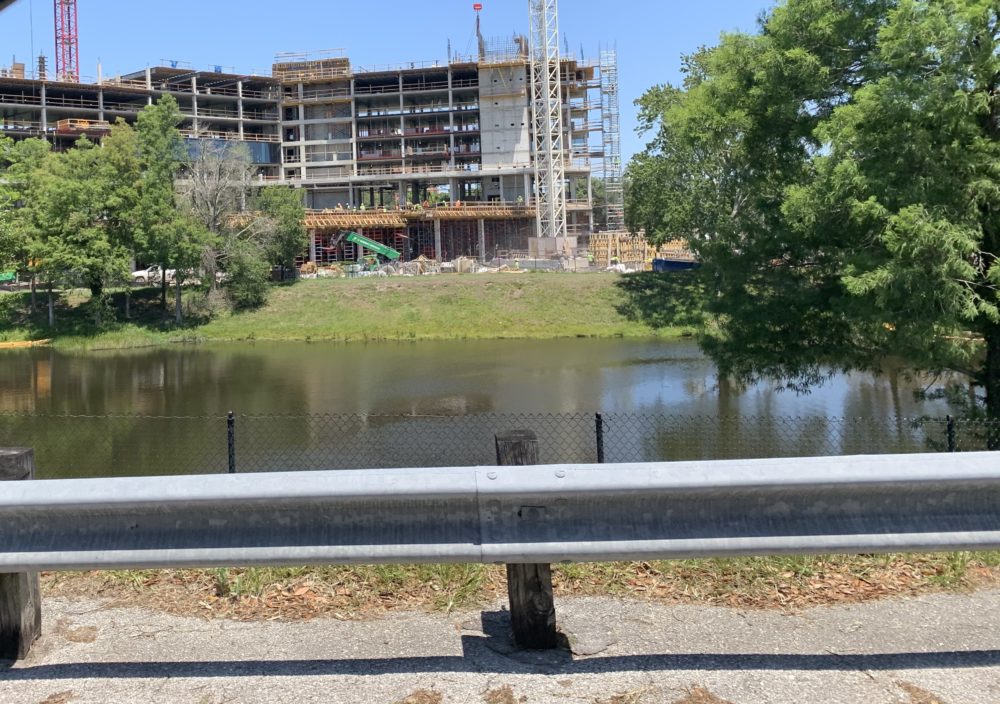 Floors are still being added to the building. Last time, it appeared like they had four floors built, but now, we are counting seven. (Yeah, seven!)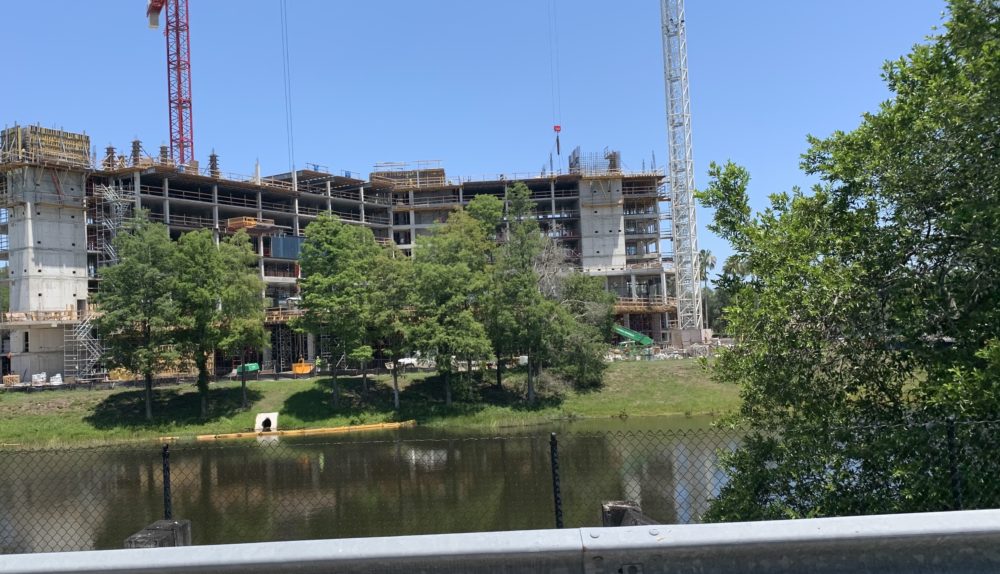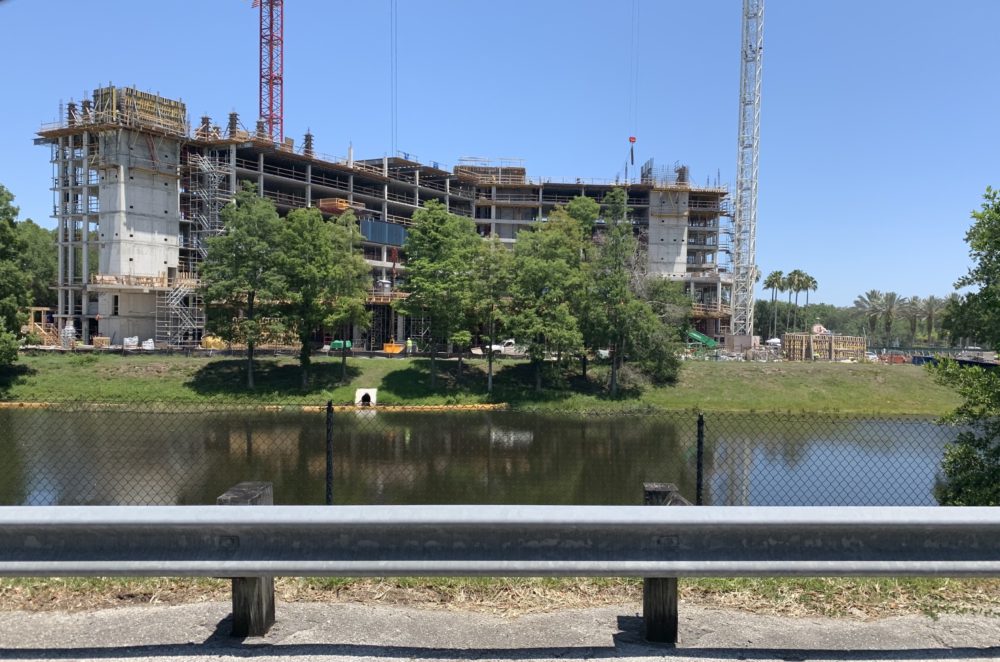 Located in what is currently the parking lot for Fantasia Gardens Miniature Golf, "The Cove" will host 349 rooms, designed with large groups and convention attendees in mind.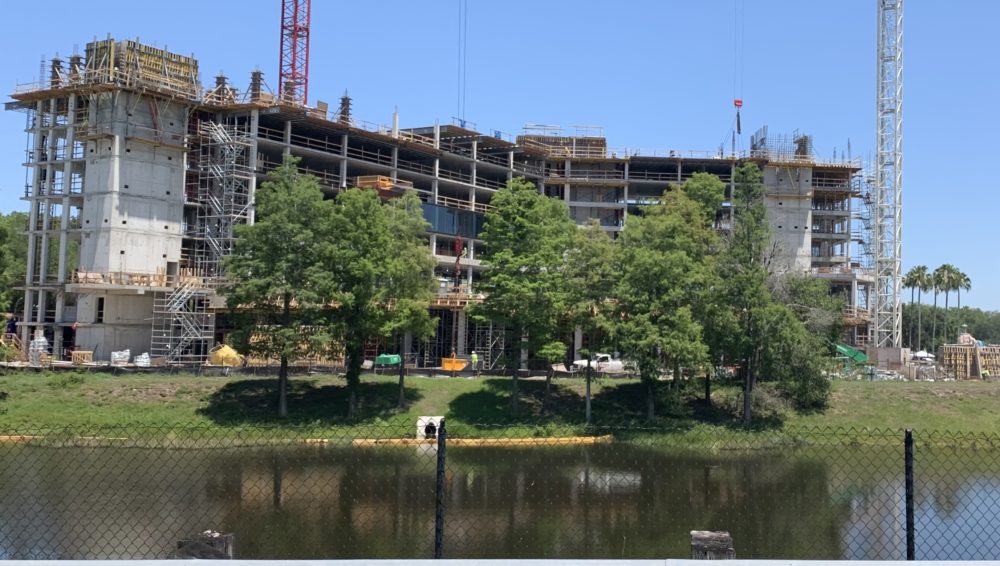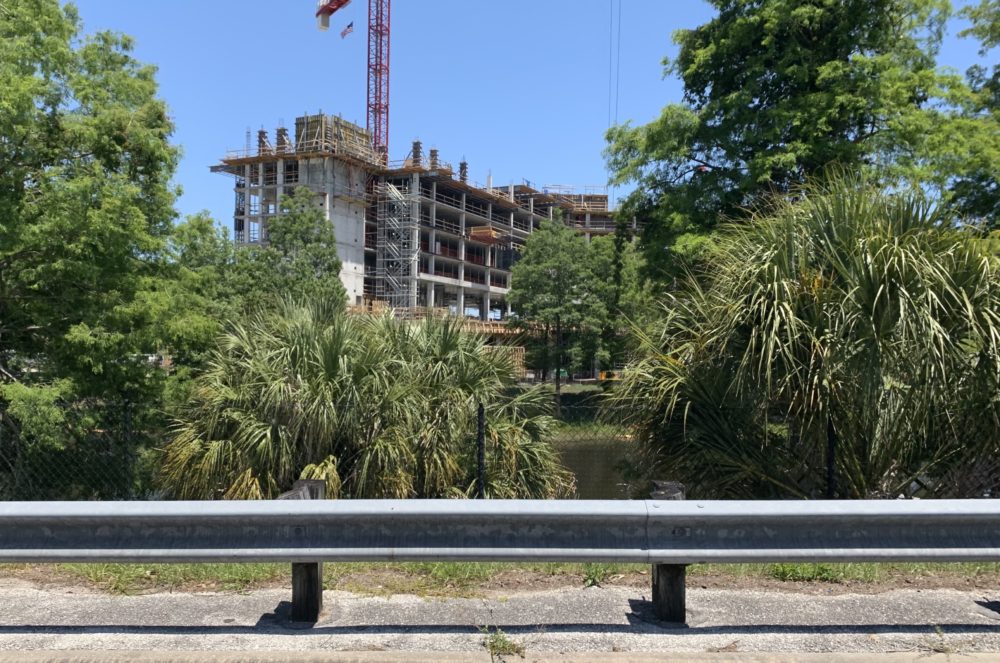 Can you spot the American flag under the crane?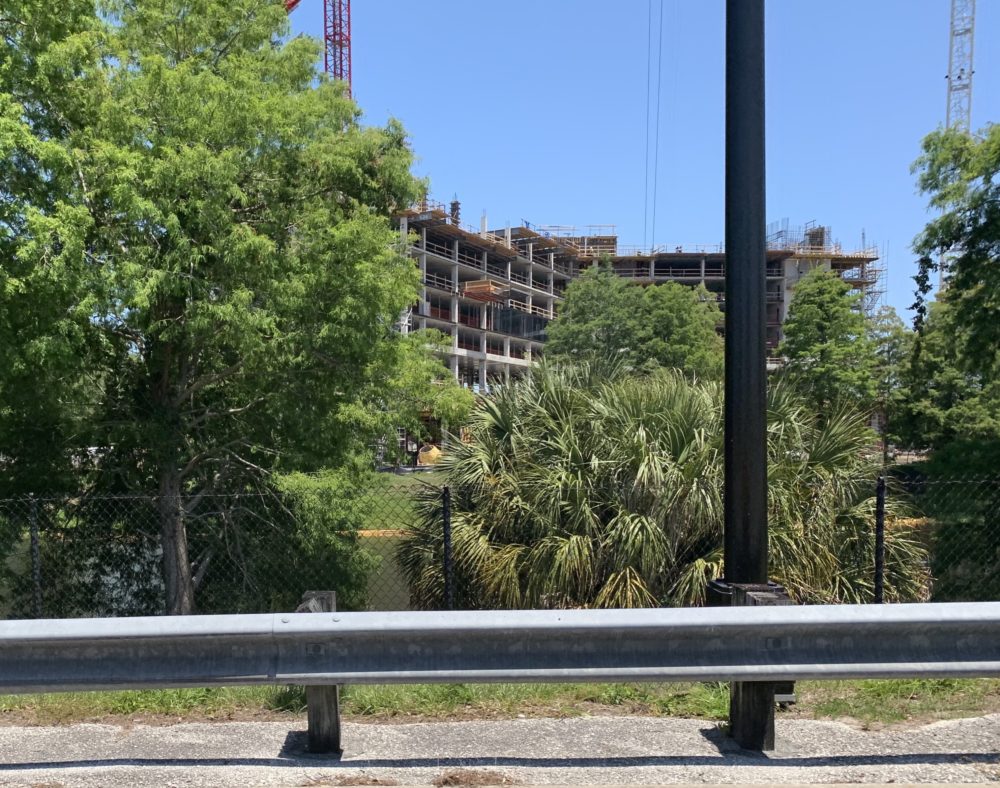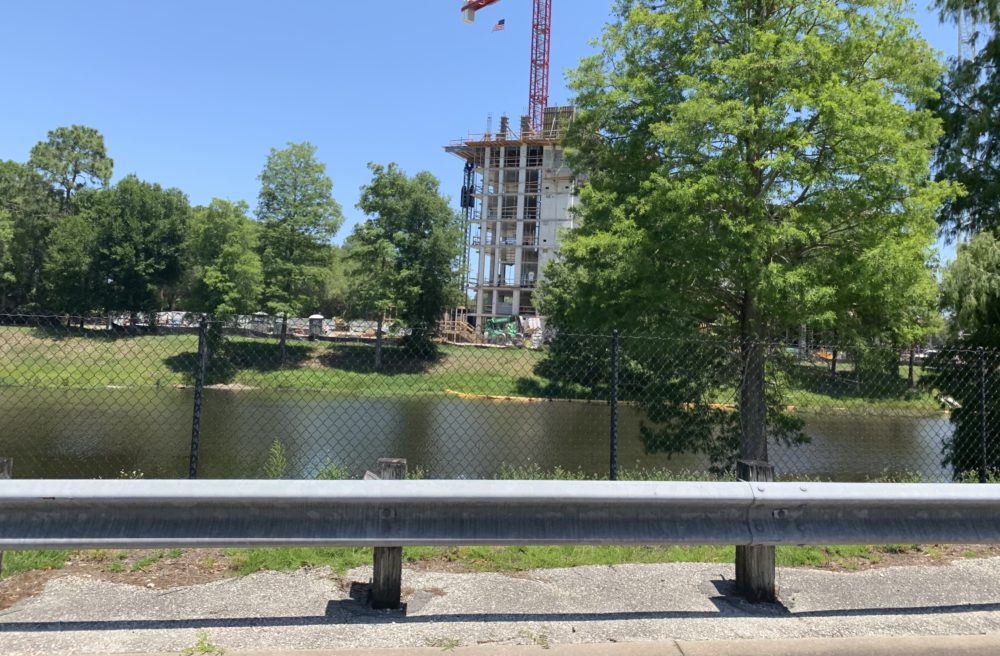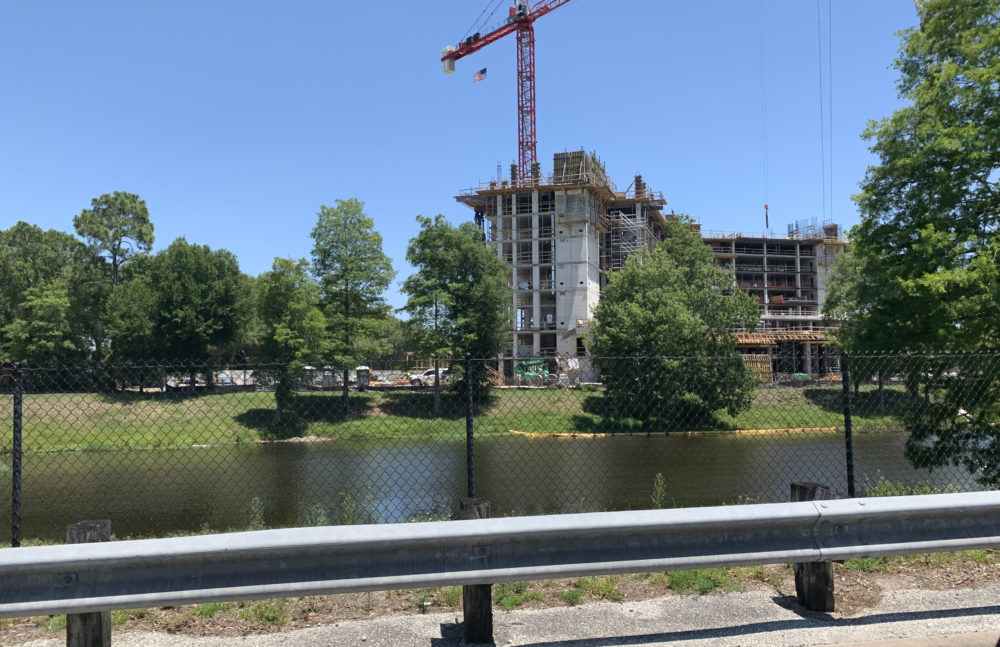 When complete, Marriott, who operates the Swan & Dolphin, will have 2,600 rooms between the three hotels.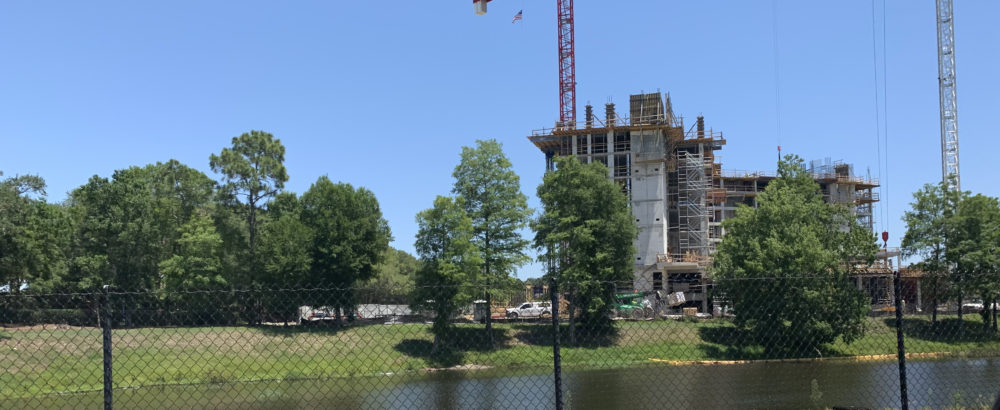 Work continues on, but there's still plenty to go before the hotel welcomes its first guests.
Keep reading WDWNT for updates on everything happening at "The Cove!"
MORE:
PHOTOS: Construction on "The Cove" Hotel at Walt Disney World Swan & Dolphin Continues Throughout Extended Parks Closure
PHOTOS: Construction Goes Vertical on New "The Cove" Hotel at Walt Disney World Swan & Dolphin
PHOTOS: Beginnings of a Structure Appear at The Cove Hotel Site in the EPCOT Resort Area