With the reopening of Hong Kong Disneyland seemingly imminent, the resort has been making adjustments to its temperature screening process.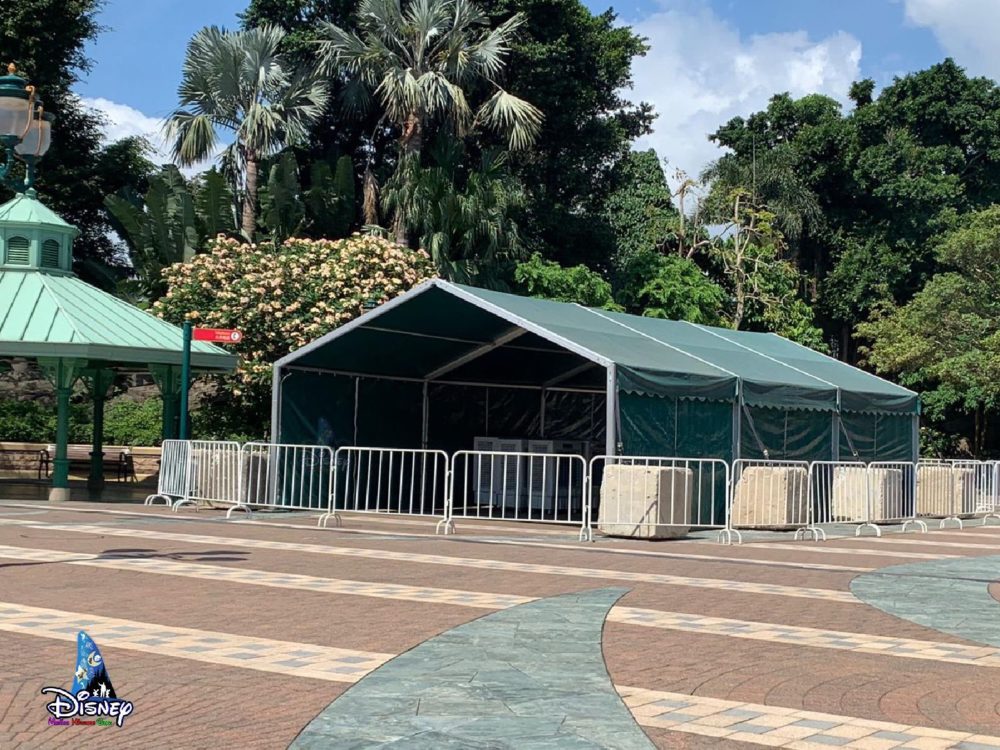 Thanks to Disney Magical Kingdom Blog on Twitter, we've learned that the tents, which will likely utilize a scanner monitor watched by Cast Members, have been somewhat relocated, further away from the park entrance and closer to the resort's MTR station.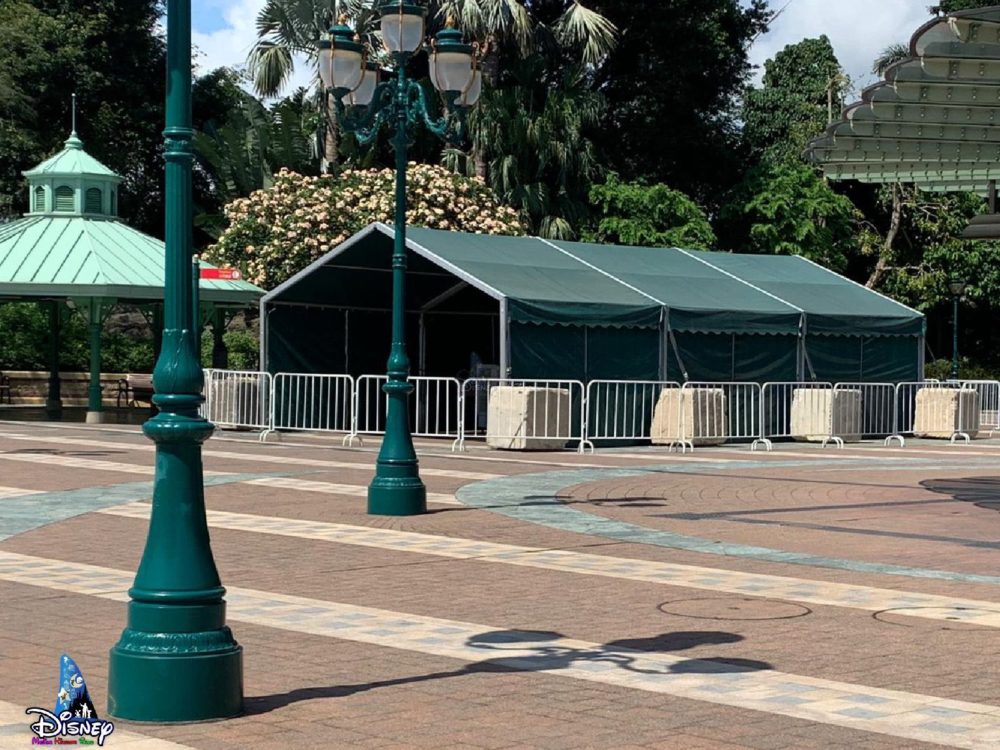 Just days ago, we learned more about the resort's planned measures to prevent the spread of Coronavirus (COVID-19) once it reopens, including markers on the ground and barricades to promote social distancing, taking a page from the recently reopened Shanghai Disney Resort. Guests with temperatures of 37.5 degrees Celsius (99.5 degrees Fahrenheit) or higher will not be allowed to enter the resort.
While we've received no official word yet on when the American parks will reopen, it's possible that similar measures may be employed at Walt Disney World and the Disneyland Resort.
Keep reading WDWNT for continuing coverage of this ongoing story.
MORE:
PHOTOS: Hong Kong Disneyland Prepares for Imminent Reopening with Temperature Screening Tents and Social Distancing Markers; Disney Explorers Lodge and Disney's Hollywood Hotel Now Accepting Reservations Starting May 15
PHOTOS: Character Dining Resumes at Hong Kong Disneyland Hotel Under New Social Distancing Guidelines
PHOTO: Hong Kong Disneyland Sets Up New Queues for Social Distancing