Hong Kong Disneyland is now testing new queue setups just outside the park in order to promote social distancing. Previously, we'd only seen this sort of testing at Shanghai Disneyland, but it appears that the Disney Parks in Asia are now well on their way to reopening given the drop in COVID-19 cases throughout the area.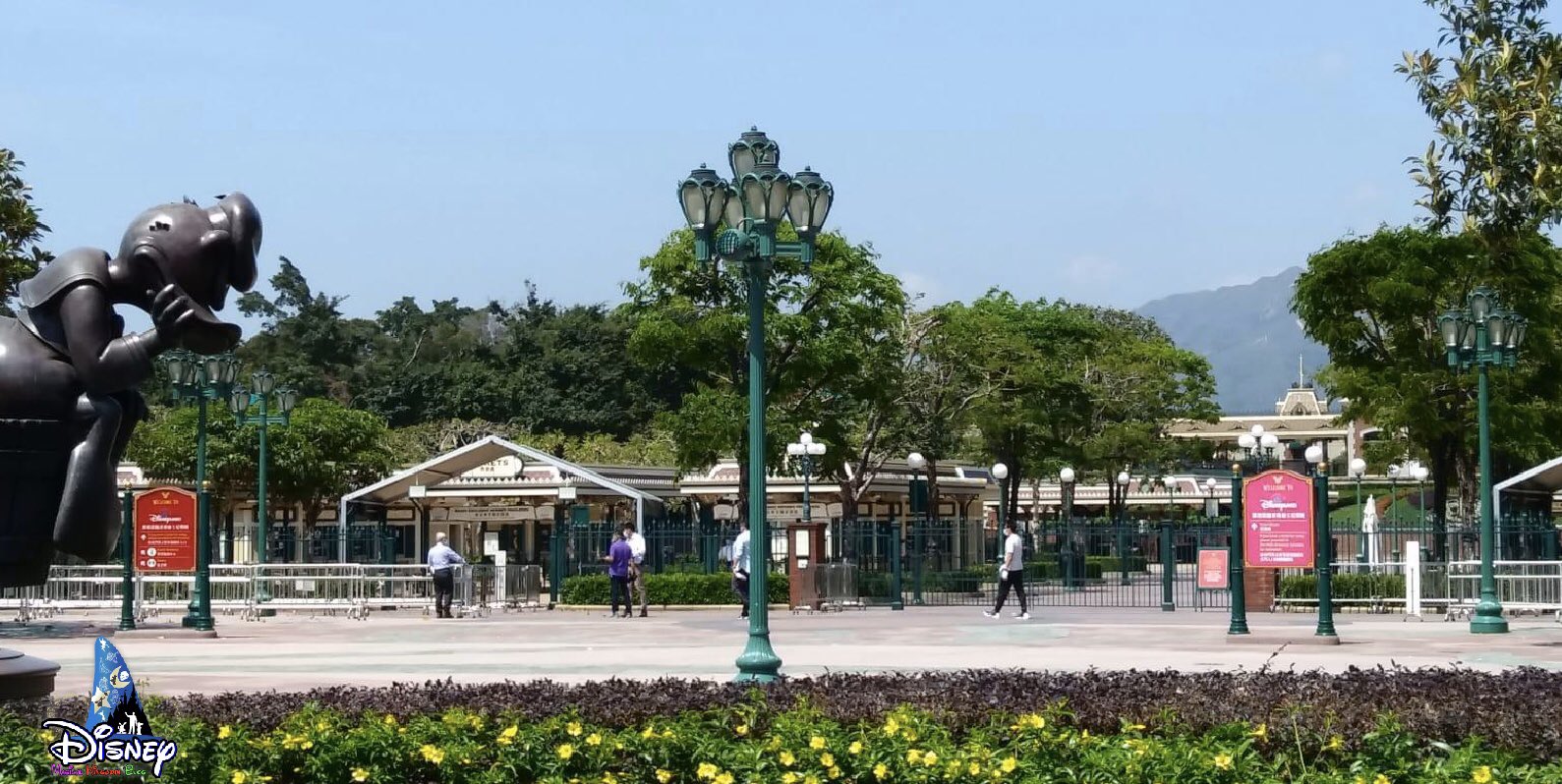 The far-apart queues are meant to maintain social distancing amongst guests as they travel through them. Currently these can be seen set up outside ticket windows near the front of the park. Simulations are being carried out in order to test how functional these would be under normal operations.
Update on April 29, 2020: #HongKongDisneylandResort has set up trial for queuing areas in this week. This aims to main social distancing among guests.#WeWillBeBackBetterThanEver#Disney #迪士尼 #DisneyParks #HKDLR #HKDL #HongKongDisneyland #香港迪士尼樂園度假區 #HKDisneyland pic.twitter.com/d91Vhn31YI

— Disney Magical Kingdom Blog (@DMK_Blog) April 29, 2020
This update comes courtesy of our friends at Disney Magical Kingdom Blog. Other recent updates include the latest work on the Castle of Magical Dreams transformation, as well as the temporary closure of the Disneyland Resort Line until further notice. Hong Kong Disneyland Hotel is currently open under limited operations.
In the coming months, it's likely we'll be seeing similar tests set up across Walt Disney World Resort in order to comply with the guidelines that are being established for a Phase 1 reopening.
All Disney Parks remain closed until further notice due to the ongoing COVID-19 pandemic.
Source/Featured Image: Disney Magical Kingdom Blog