A pair of lawsuits have been filed against Disney, with guests claiming that they were injured in collisions riding the Magic Kingdom's Tomorrowland Transit Authority PeopleMover, according to the Orlando Sentinel's Gabrielle Russon.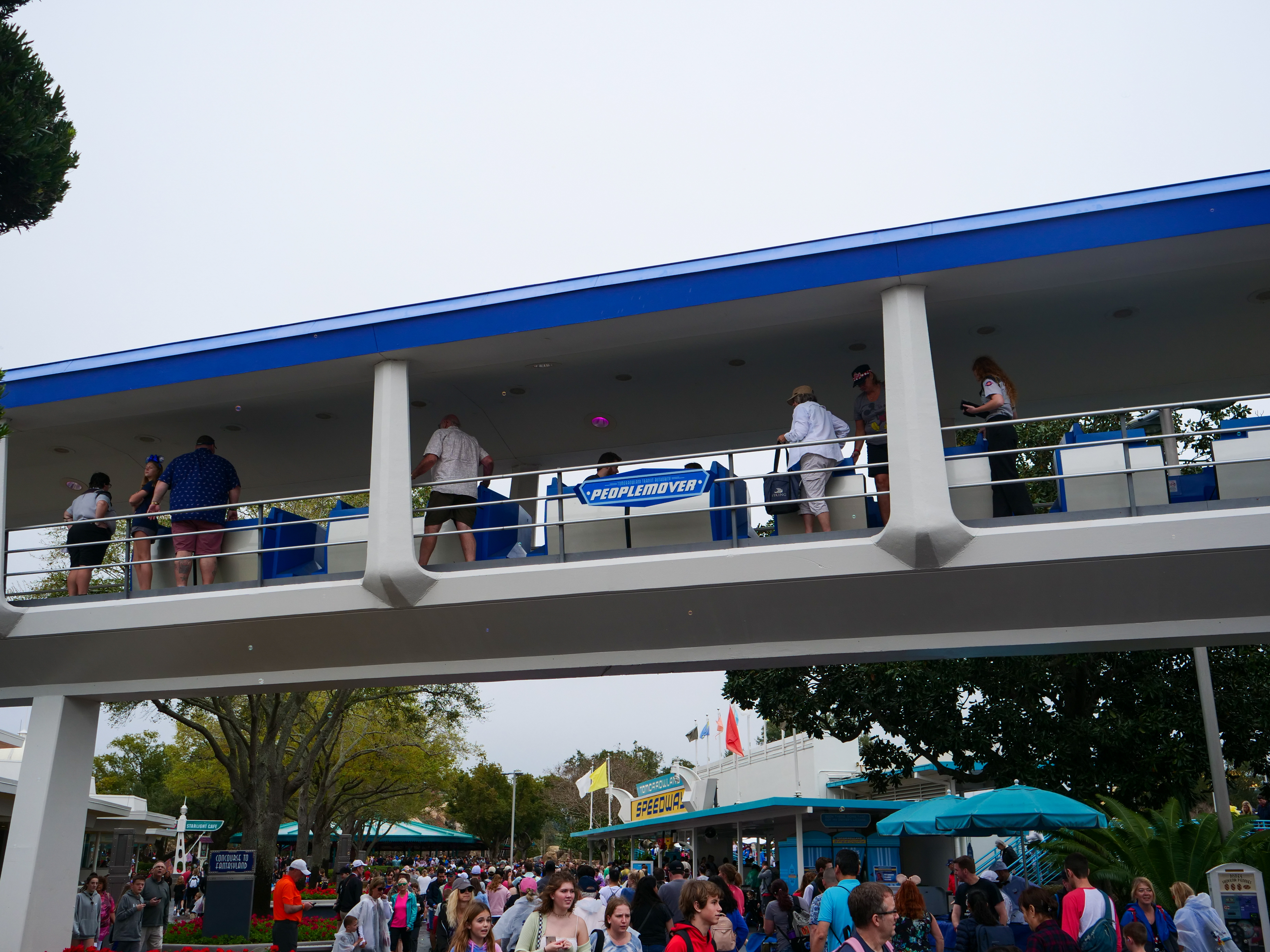 According to Russon, Stacy Burdick, of Pasco County, Florida and Eric Cintron, of Broward County, Florida, filed separate suits last week in Orange County Circuit Court, each seeking over $30,000. Burdick's lawsuit claims that her alleged collision happened on June 23, 2018. Jim Mancuso, Burdick's lawyer, said that she rode in a PeopleMover car while facing the rear of the tram; it stopped early in the ride and then resumed motion. The tram in front of her remained stationary, causing a collision. "Stacy was seriously injured," Mancuso claimed in an email to the Sentinel. "Because of the malfunction in the ride, Stacy had to have spinal surgery and her life has been turned upside down."
Just days later, Cintron claims in his suit he was injured on June 27, 2018 in a similar manner after the PeopleMover abruptly stopped and then restarted, crashing into the tram ahead of him. Cintron's lawsuit didn't make any description of his injuries. Disney has not commented on either lawsuit.
These are far from the first lawsuits to be filed over the attraction. Last month, Kristie Deieso, from New York, voluntarily dismissed her lawsuit filed last year, according to court records, while another lawsuit filed by a couple from New Jersey is still pending in court.
MORE:
Two Separate Lawsuits Filed Over PeopleMover Collision Injuries at The Magic Kingdom
27-Year-Old Guest With Spina Bifida Sues Disney Over "Intense" Drop in Frozen Ever After Attraction at EPCOT
Woman Files Lawsuit Claiming She Was Injured on Space Mountain in the Magic Kingdom