There had been rumblings that guests would be greeted by some special team of Cast Members when Disney Springs reopens tomorrow at Walt Disney World. Well, the rumblings were true and we're getting a first look at this reassigned team of Disney employees that will help keep guests safe while visiting the shopping, dining, and entertainment district: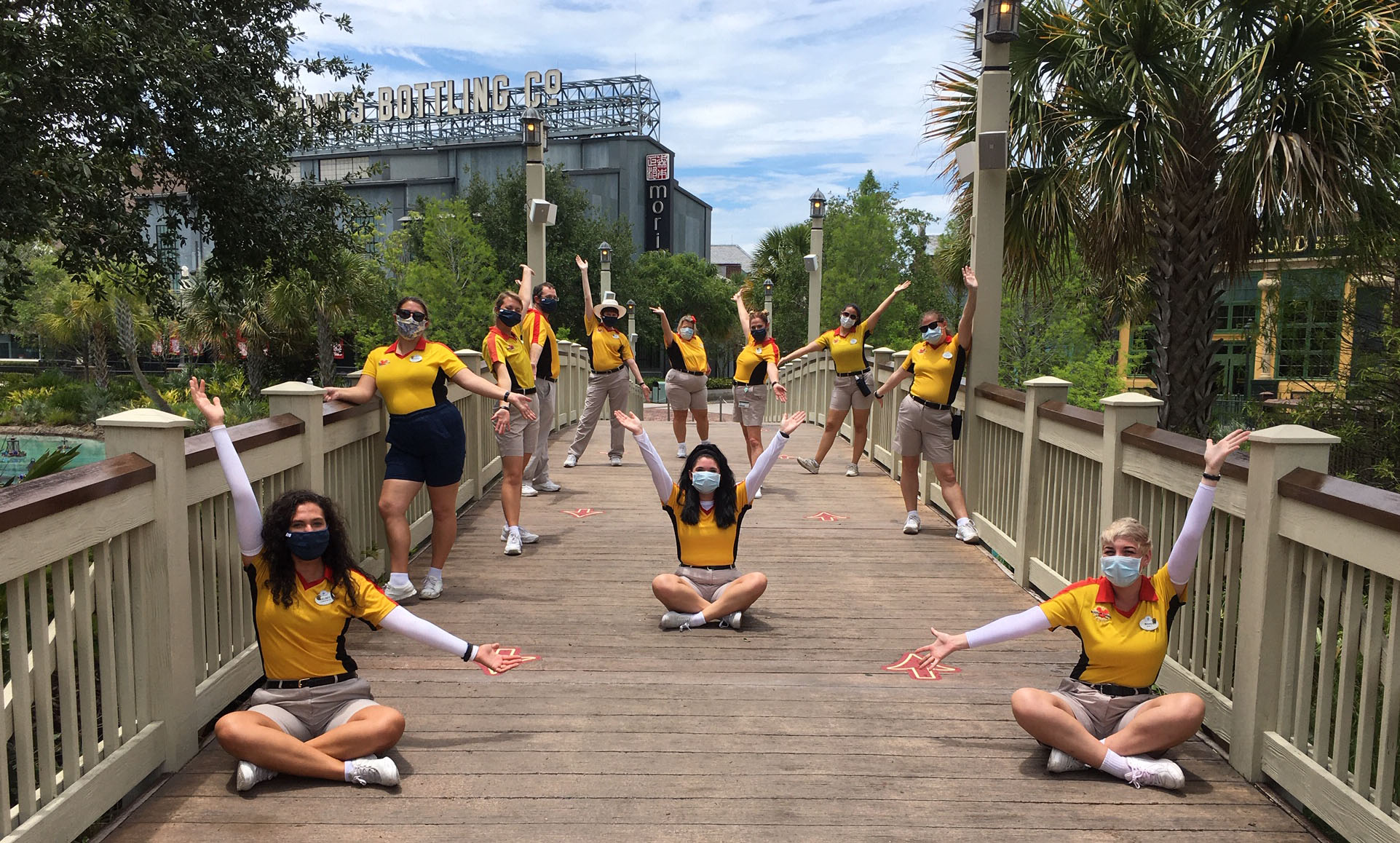 About 50 establishments open tomorrow at @DisneySprings Greeters will be roaming the entertainment district reminding folks to practice social distancing.@fox35orlando #FOX35 #WDW pic.twitter.com/AaoDtvzRFe

— Robert Guaderrama (@RobGuaderrama) May 19, 2020
The team, consisting of former Resort Children's Activities Cast, "will bring their magic of engaging Guests in fun and caring ways to provide a helping hand in select areas. They have a understanding of enhanced health and safety procedures, and will throw in some pixie dust for good measure".
So basically, they'll remind guests to partake in safe practices like wearing masks and staying far apart, but do so with the Disney service and smile we all know and love.
Of course, stick with WDWNT as we will have multiple reporters on the ground at Disney Springs starting May 20th to bring you all the possible coverage of the first phase of the reopening of Walt Disney World Resort.