Disney's Polynesian Village Resort is home to the best Counter Service on Walt Disney World Resort property. There, I said it. And you would be hard pressed to find a more delicious option than that of their house-made all-beef chili-garlic meatballs cooked in coconut cream… better known as the Thai Coconut Meatballs from Captain Cook's.
Located on the ground level of the Great Ceremonial House (conveniently just a few stumbles away from Trader Sam's Grog Grotto), Captain Cook's is the expedient stop where savory meets satisfying. Whether you're on the go or taking it slow, you will undoubtedly find a taste of island life in each and every decadent bite.
So, if you're looking for a meal that'll render your foodie friends utterly speechless… let's get cookin', Captain!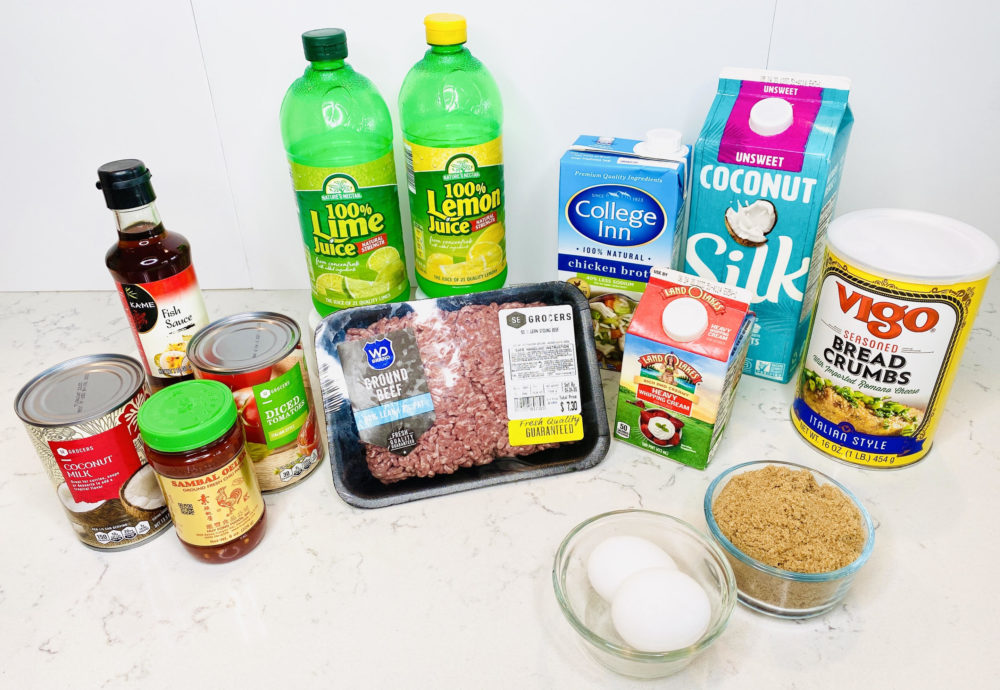 THAI COCONUT MEATBALLS FROM CAPTAIN COOK'S AT DISNEY'S POLYNESIAN VILLAGE RESORT – INGREDIENTS:
1 lb Ground Beef
2 Eggs
1/3 cup Breadcrumbs
1/3 cup Sambal Oelek Ground Fresh Chili Paste
1 Can of Diced Tomatoes, drained
10 oz of 100% Natural Chicken Broth
1 Tbs 100% Lime Juice
1 Tbs 100% Lemon Juice
32 oz Silk Coconut Milk
2 Tbs Canned Coconut Milk
1 ½ cup Brown Sugar
1/3 cup Fish Sauce
1 ½ cup Heavy Whipping Cream
SUGGESTED LISTENING WHILE PREPARING THAI COCONUT MEATBALLS FROM CAPTAIN COOK'S:
THAI COCONUT MEATBALLS FROM CAPTAIN COOK'S AT DISNEY'S POLYNESIAN VILLAGE RESORT – PREPARATION:
Combined Ground Beef, Eggs, Breadcrumbs, Garlic Chili Sauce in a mixing bowl. Mix together.
Form into round meatballs and place on parchment lined cookie sheet.
Bake in oven at 350 degrees for roughly 20 minutes.
While meatballs are baking, combine Diced Tomatoes, Brown Sugar, Chicken Stock, Lemon Juice, Lime Juice in a large sauce pan. Mix and bring to a boil, stirring occasionally.
Add Coconut Milk, Canned Coconut Milk, and Fish Sauce. Return to a boil.
Lower heat to medium, add Heavy Cream. Keep an eye to be sure it doesn't boil over!
Take meatballs out of the oven. Let rest for 5 minutes. Drop meatballs into sauce and stir to coat.
Serve by ladle over a bed of white rice. Don't be shy with the sauce!
Enjoy!
SUGGESTED VIEWING WHILE DINING:
SUGGESTED DINING APPAREL:
ADDITIONAL COPYCAT RECIPES FROM DISNEY'S POLYNESIAN VILLAGE RESORT: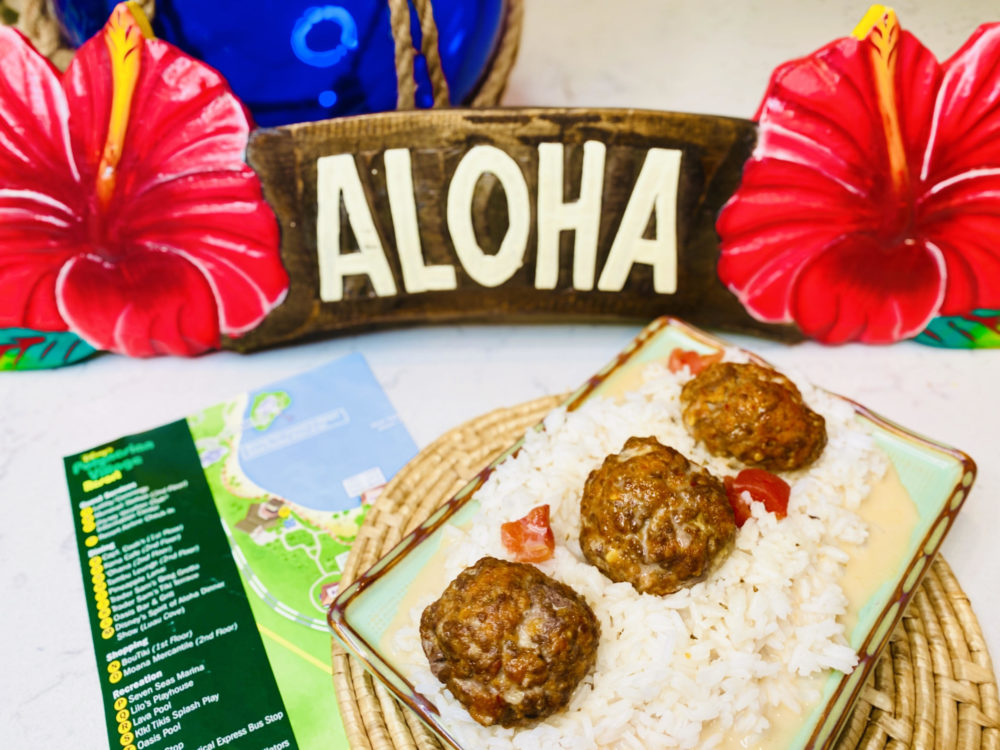 We hope you enjoyed our Thai Coconut Meatballs from Captain Cook's at Disney's Polynesian Village Resort. If you try recreating this recipe, be sure to share it on Twitter or Instagram and let us know by tagging us using @WDWNT. Have a recipe request? Let us know in the comments section below or email [email protected]