The Star Wars universe is so rich with details and designs, that fans can't help but always want to learn more. An upcoming publication from Insight Editions titled "Star Wars: The Lightsaber Collection" is set to bring even more wonder, serving as a guide to all the incredible and unique lightsabers within the Star Wars galaxy. Available for pre-order now, the book is written by Daniel Wallace, author of other "Star Wars" publications including "The Jedi Path" and "Book of the Sith".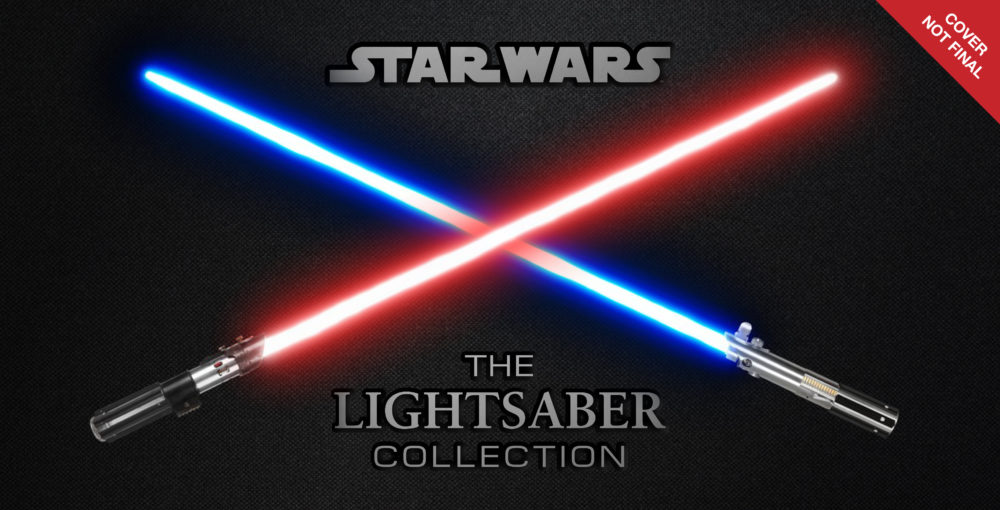 Here's a description of the upcoming book from Insight Editions:
Travel to a galaxy far, far away with this comprehensive guide featuring iconic lightsabers from the Star Wars galaxy.
From Luke Skywalker's iconic lightsaber to Darth Maul's fearsome double-bladed hilt to Kylo Ren's unique crossguard design, there is no other weapon more deeply entwined within Star Wars than the lightsaber.
Star Wars: The Lightsaber Collection is a comprehensive visual guide and exploration of the numerous lightsabers found within the Star Wars galaxy, featuring favorite hilts from the movies, animated series, comics, and video games.
Each spread features a detailed illustration of each lightsaber, allowing readers to see the intricate detail in the hilts and the brilliance of each energy blade, as well as information about the construction and additional filmmaker anecdotes about the creation of each weapon.
This striking book is a must-have for fans looking to discover more about legendary lightsabers and the warriors who wielded them.



Snippets from inside the book show a detailed illustration of each character's lightsaber hilt, along with a biography and more information about their weapon. Whether you're just curious as to the history of each lightsaber or looking for inspiration before building your own in Savi's Workshop in Star Wars: Galaxy's Edge, this looks like the tome you're looking for.
"Star Wars: The Lightsaber Collection" is set for release on October 10, 2020, and will retail at $29.99. It can be pre-ordered now by clicking here.
If you can't wait that long, the "Star Wars: Book of Lists" and "Star Wars Galaxy's Edge: Traveler's Guide to Batuu" books are set for release on June 23. Or, check out the fun "Star Wars: The Ultimate Pop-Up Galaxy" book, which is available now.