Do you have a deep love for the magic of Walt Disney World… and a spare $7.8 million? If so, you could make the Most Magical Place on Earth your home with a house in the Four Seasons Private Residences at Golden Oak!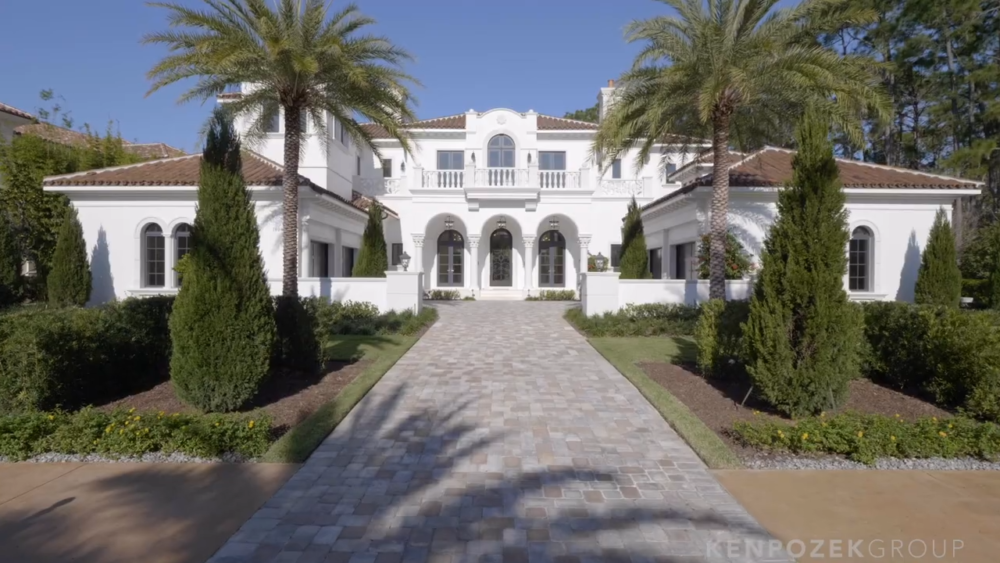 Recently, Orlando-based real estate agent Ken Pozek took guests on a video tour of Casa Serena, one of the estates at the complex that has come up for sale. And by the looks of things, this mansion is decadent with a capital D! Let's take a look at some of the highlights!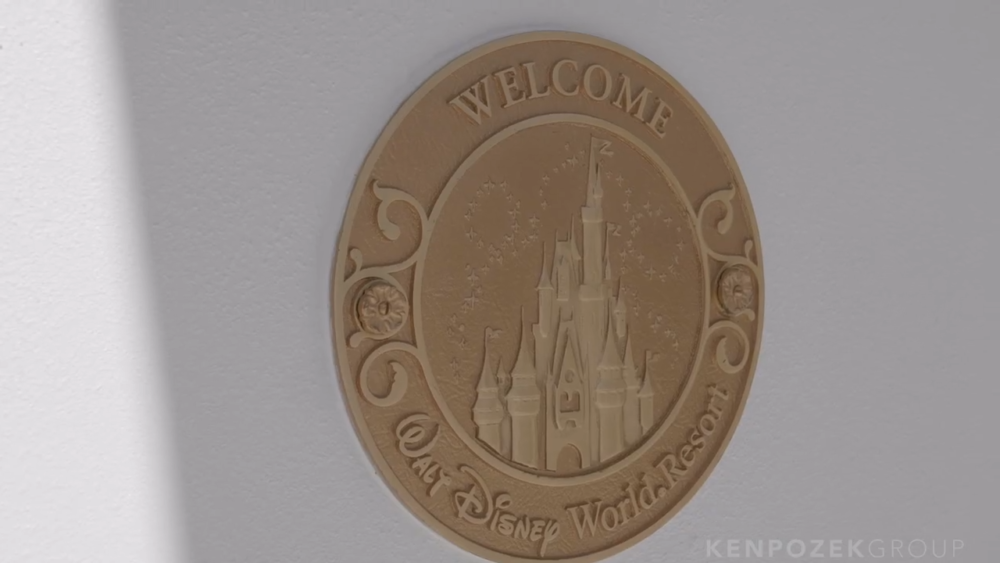 Who wouldn't want that greeting on your front door?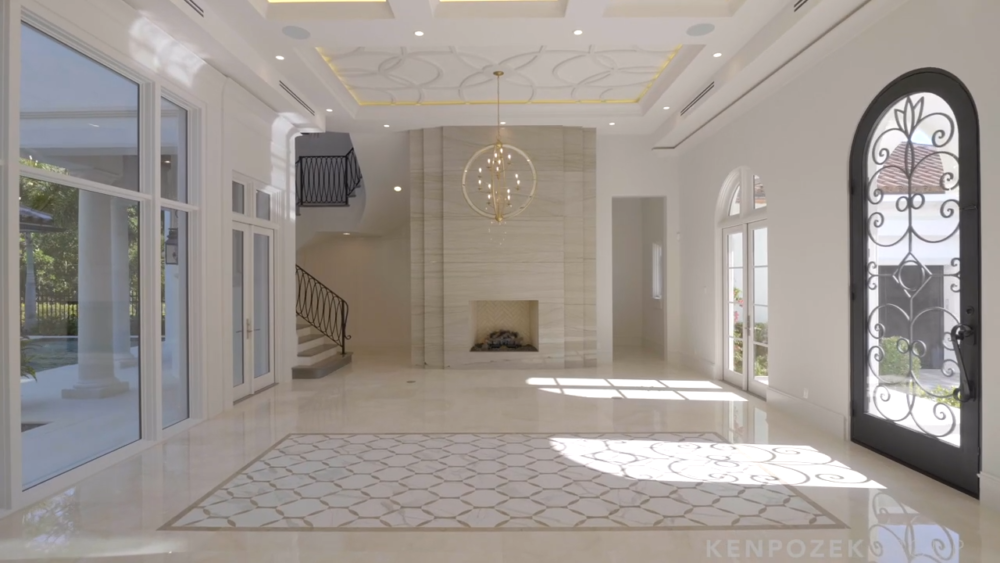 As you enter this 11,000 square foot, six-bedroom space, you're greeted by a gorgeous, airy atrium.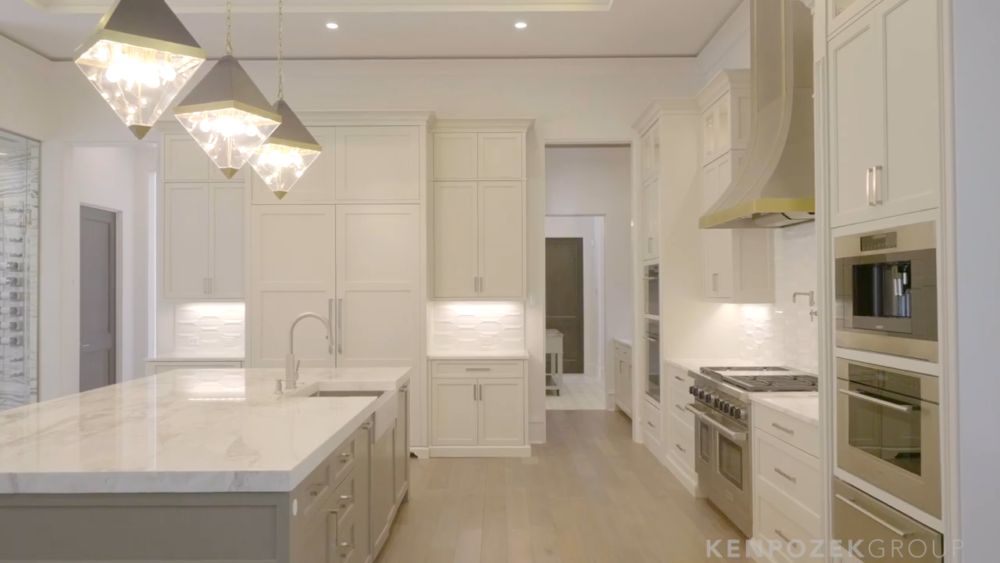 On the other side of the above view is this kitchen, complete with a hidden refrigerator. (I'm betting it's behind those conspicuous doors in the back.)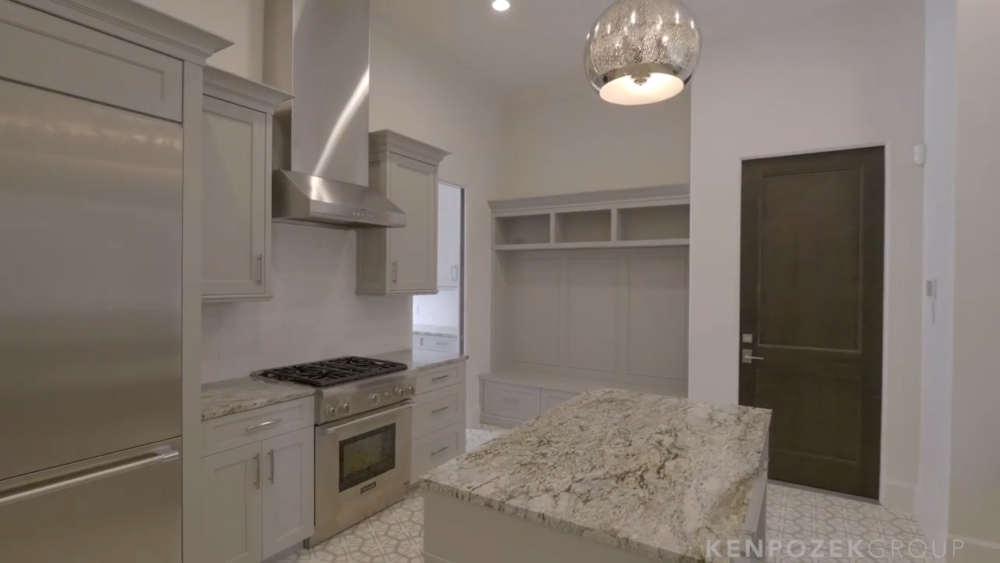 If you're someone who likes to entertain lavishly, attached is this service kitchen, perfect for catering (or just people who like to cook a lot of things at once!)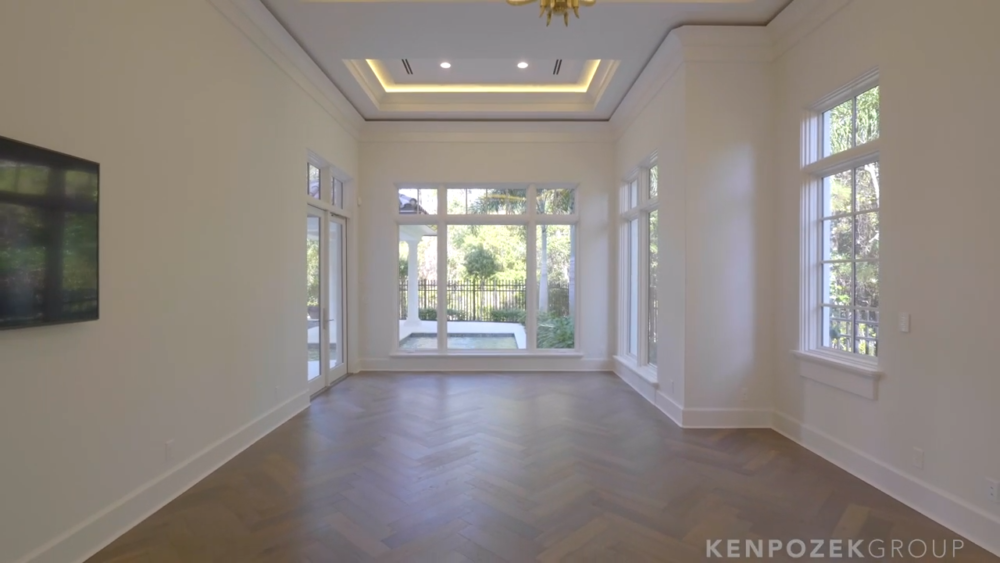 Above, you'll see the Owners' Suite, with views of Walt Disney World's natural scenery.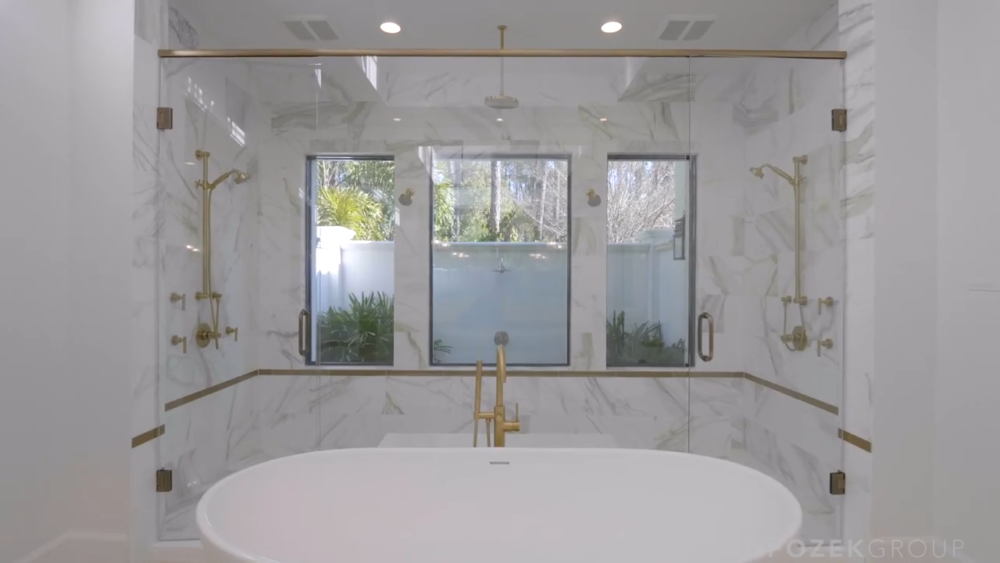 Attached is an entrance to this bathroom, featuring a garden tub, and behind it, a shower with seven (yeah, seven) shower-heads.
For more information on booking your next trip with our official travel agent sponsor, the Vacationeer, visit wdwnt.travel.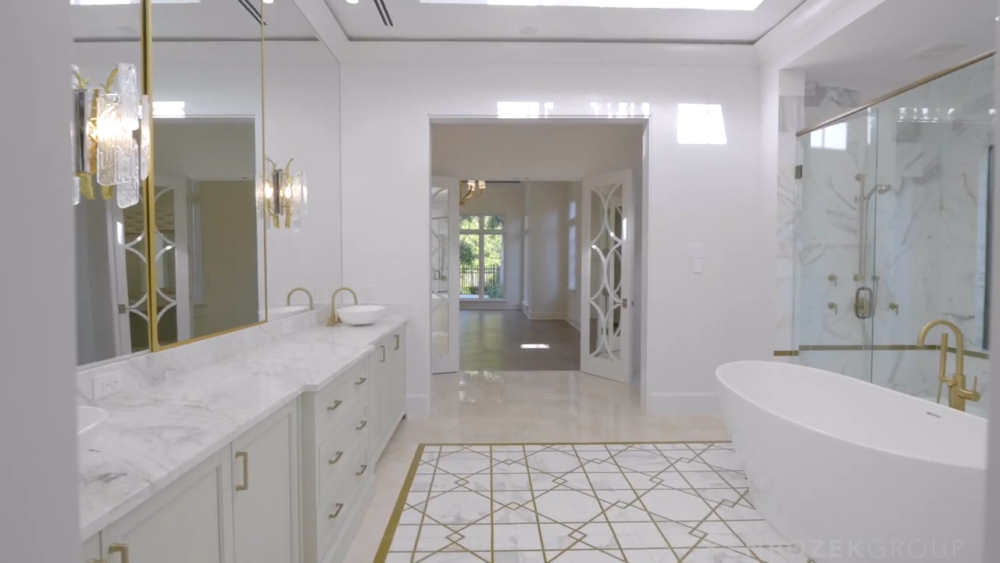 As a child of a family of five, having two sinks in a bathroom is heaven enough before heading out for day of fun at the theme parks.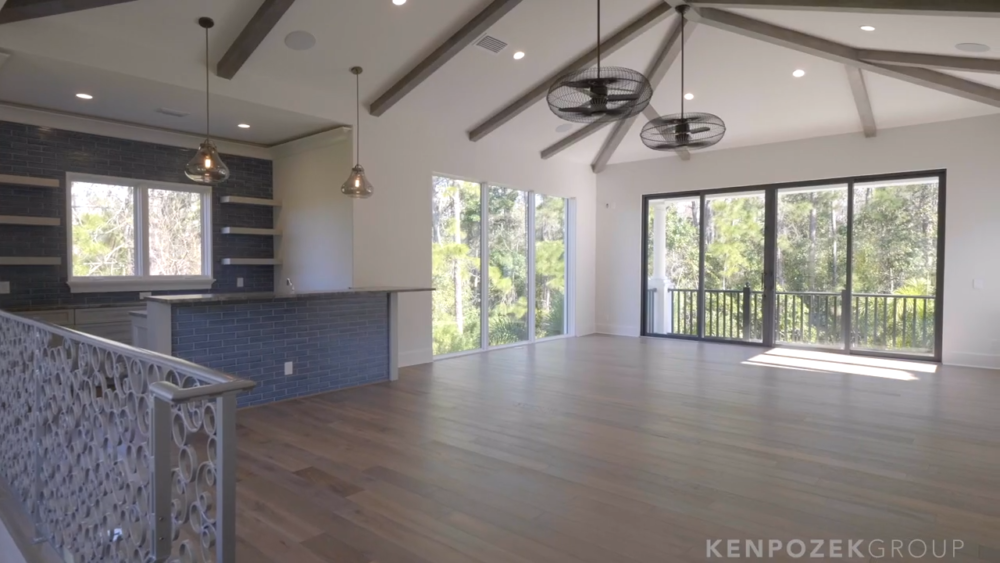 Upstairs are the remaining bedrooms and the media room, perfect for family enjoyment. (And maybe an internet-connected TV to watch WDW News Tonight.)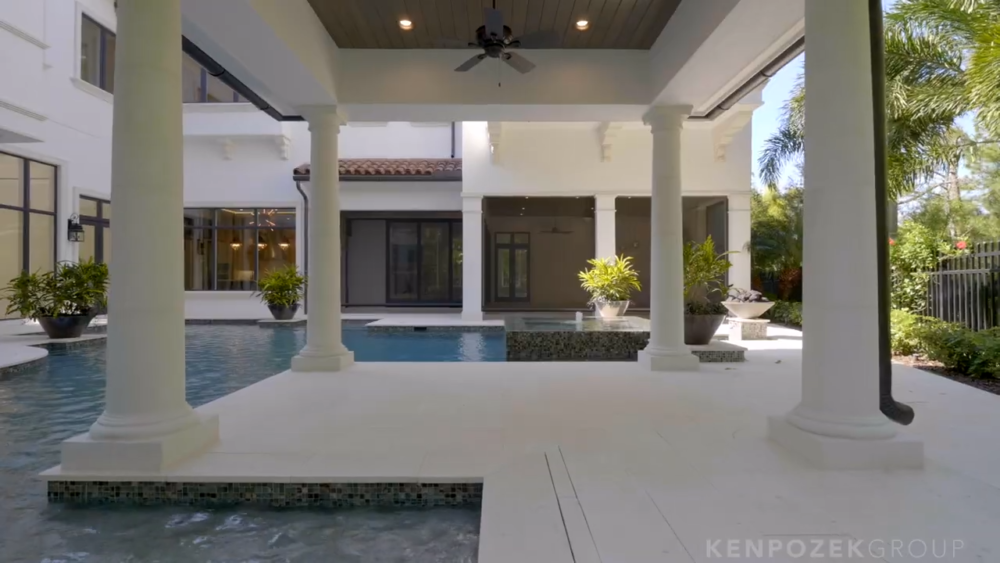 Outside is a beautiful lanai, along with a large pool. (Because if you have millions of dollars for a home in Florida, you may as well have a pool.)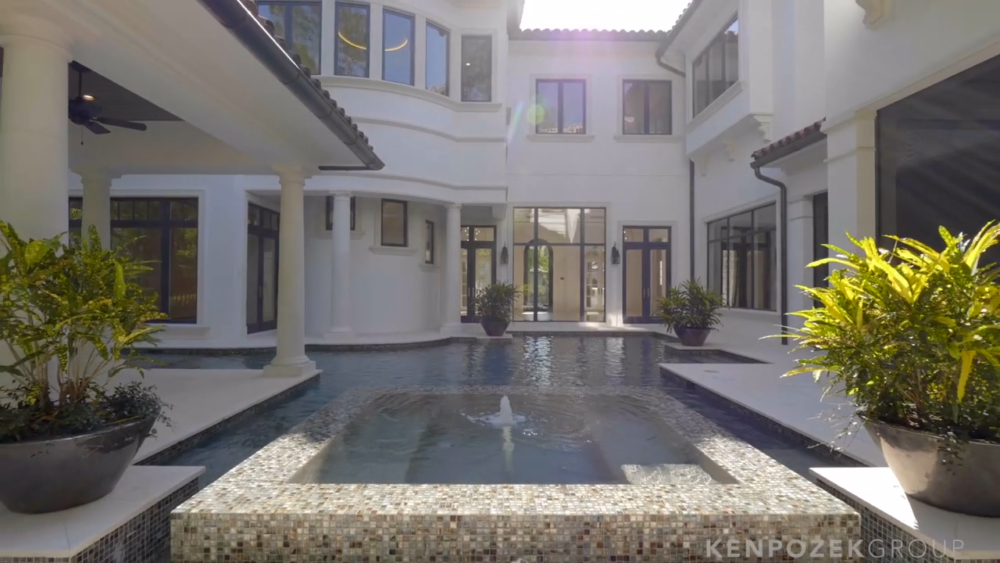 In addition to this dream home, residents also receive access to amenities at Four Seasons Resort Orlando at Walt Disney World Resort, including their spa and lazy river.
If you want to see more of this mansion, check out the video below!
Now if you'll excuse me, I have to check my couch cushions for change one more time.
MORE:
Club 33 Memberships for Walt Disney World Now On Sale to Golden Oak Residents, Pricing Revealed
Disney Vacation Club Issues Temporary Policy Changes Regarding Points Usage and Statement on Annual Dues
Four Seasons Resort Orlando at Walt Disney World Furloughs 835 Employees Due to Coronavirus (COVID-19) Pandemic Closures