This morning was a big day and we were up bright up and early securing those theme park reservations. For others, it might've been a morning of celebration as families were able to start purchasing tickets for their 2021 vacations. And now, tickets for 2021 are available to Florida Residents!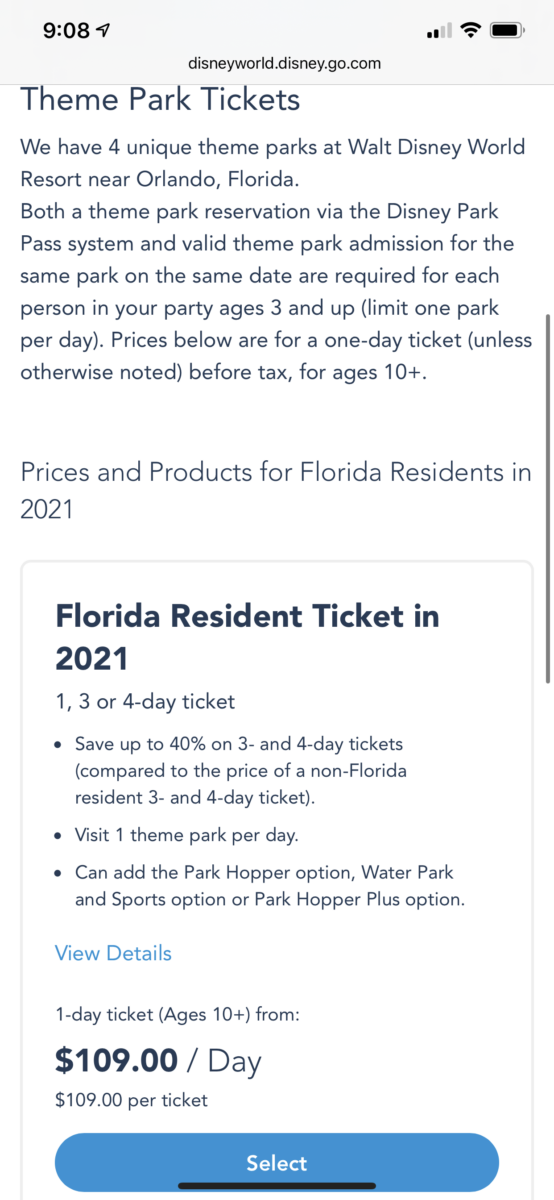 From Disney, the offer states "Enjoy an action packed visit to Walt Disney World Resort! Florida Residents can save 40% on 4-Day Tickets and 30% on 3-Day Tickets compared to the non-Florida Resident price of a 3-Day or 4-Day Ticket.
Want to visit for a day? One-day, one-park tickets start at $109, depending on the date and the theme park. Florida Residents can save on 1-Day Tickets with Park Hopper Option, which offers 1-Day admission to multiple theme parks at Walt Disney World Resort!"
You can begin purchasing tickets by visiting this website here.