Guests looking to visit the Walt Disney World Resort in 2021 are in luck as today theme park tickets are officially available to purchase! Let's take a look at what's available, and what the online process currently looks like.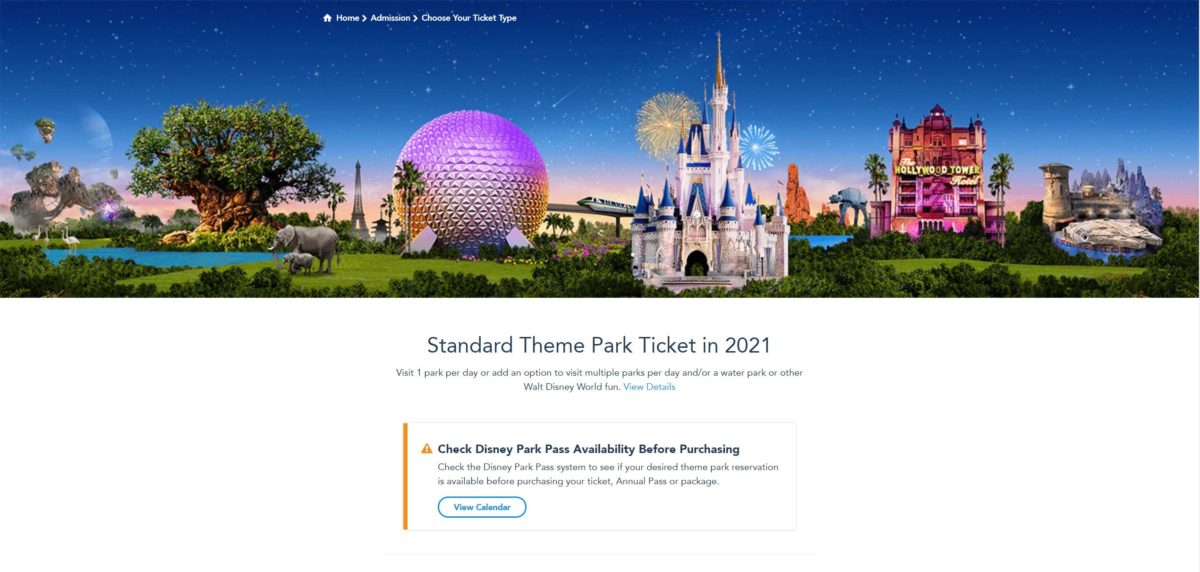 Opening to the purchasing page, there's a friendly reminder at the top to view the availability calendar before purchasing tickets.

We then move into the section that allows to purchase for a day, or multiple days- up to ten.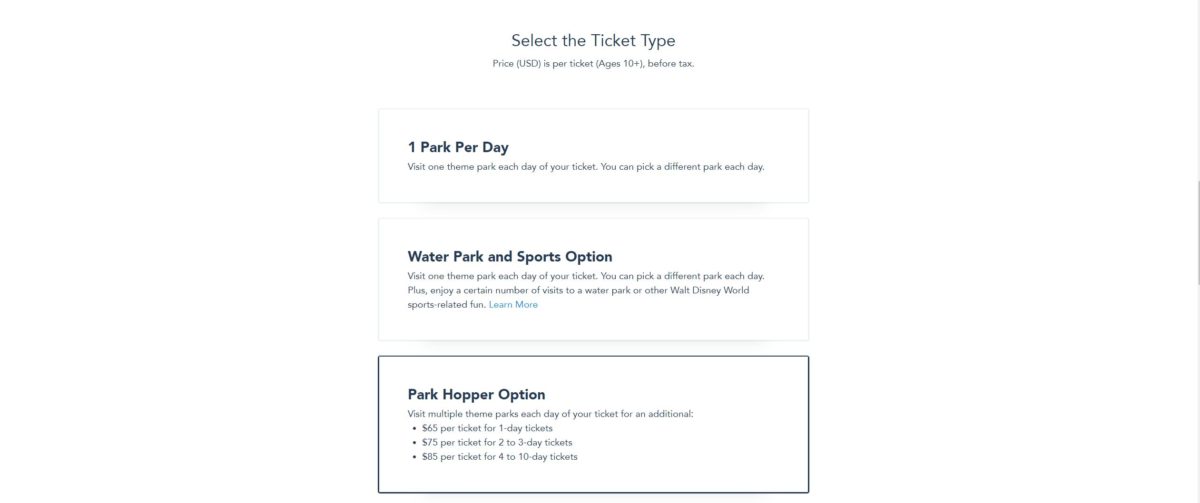 You then have the choice to buy a single day ticket, the water park and sports option, or the Park Hopper or Park Hopper Plus option.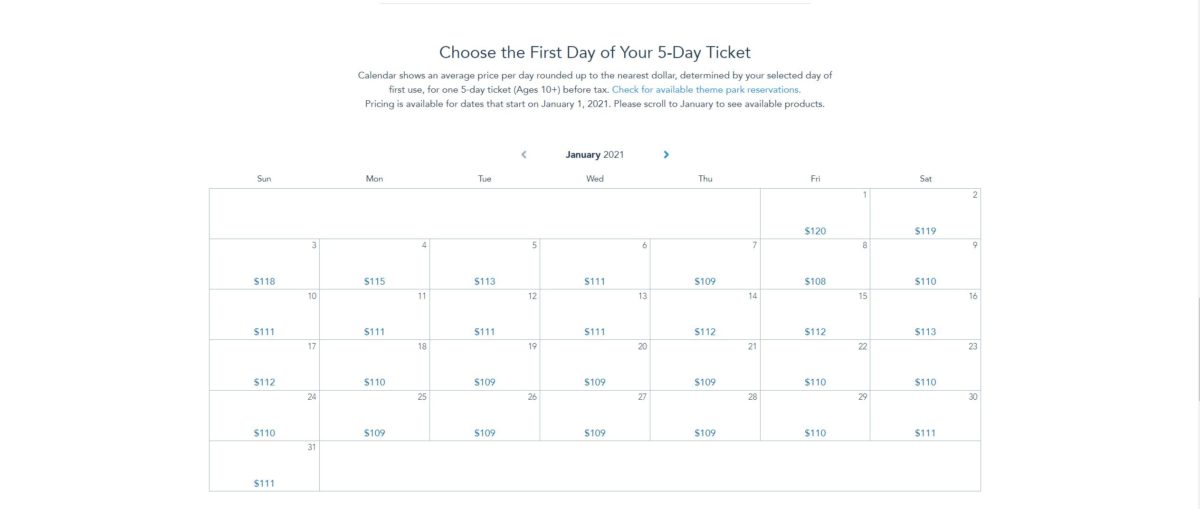 Tickets are available beginning January 1st and runs until September 26th, 2021. You can purchase your tickets by visiting here.
You may experience a holding window similar to the one we saw on Monday when the Disney Park Pass system went live. Our same tips apply here: Use Google Chrome as your browser and go directly to the link above for the most streamlined experience, and pack your patience.