Oh, boy! This all-new buildable character set from LEGO features the timeless styles of Mickey and Minnie Mouse! Available for pre-order starting July 1, these classic characters can be yours once they are released on August 1.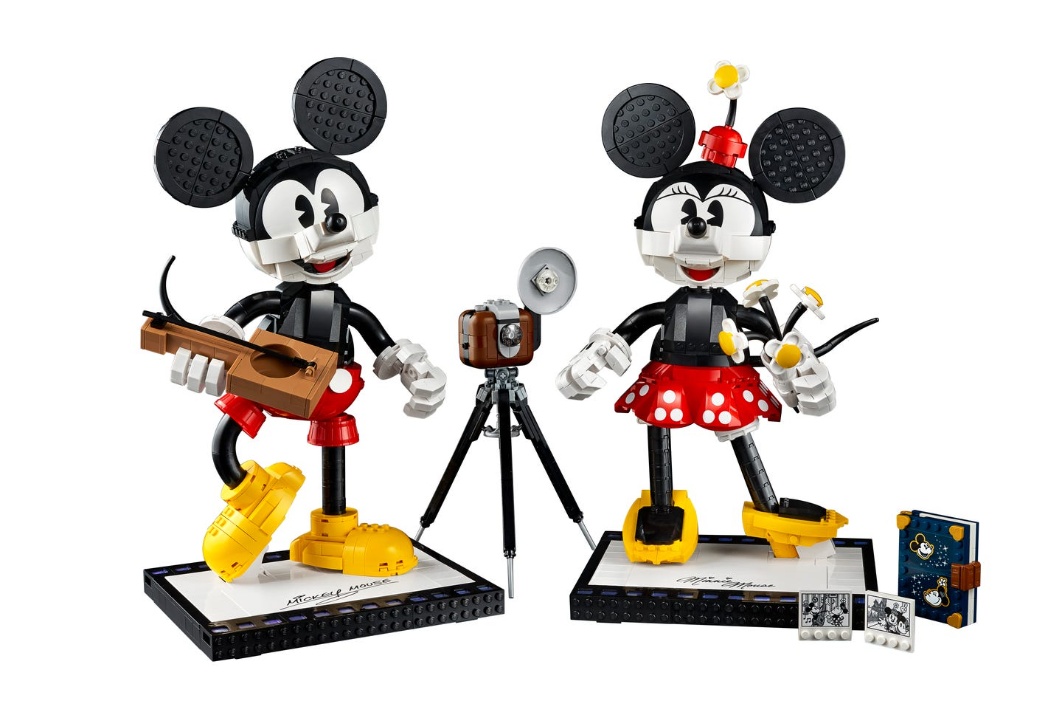 These posable LEGO figures of Mickey and Minnie feature various accessories and their own platform, featuring their signature autographs on the base.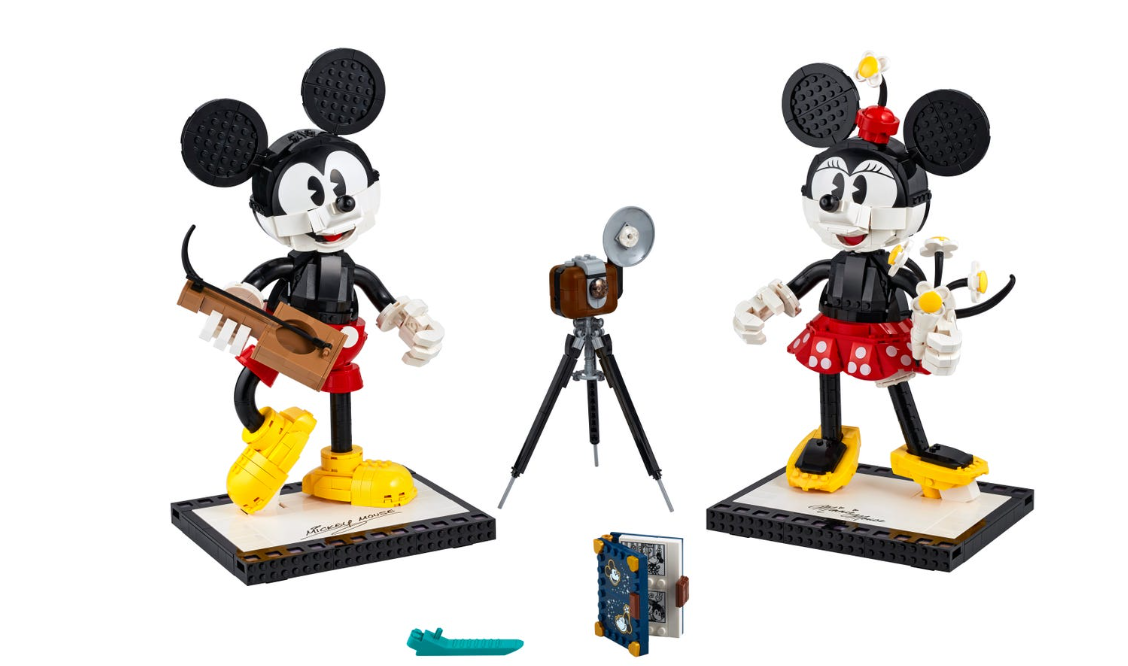 With buildable accessories, fans can create a guitar for Mickey to serenade Minnie with, a vintage camera and tripod to capture the magical moments for their photo album, and a bouquet of daisies.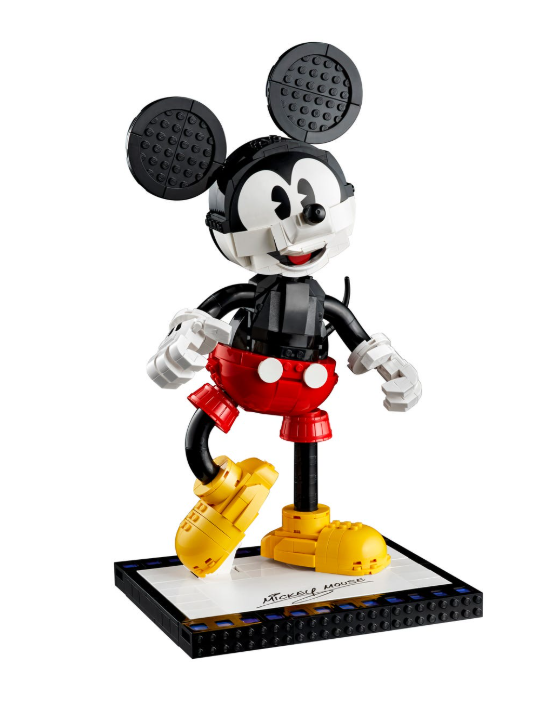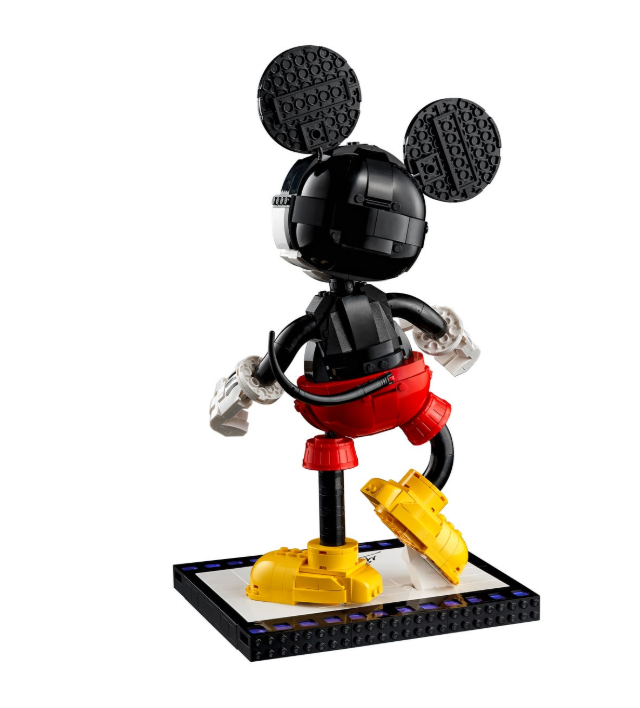 Mickey stands at 14 inches high and is fully posable. The base allows for him to stand with his leg raised, giving him the animated, life-like quality that we all know and love.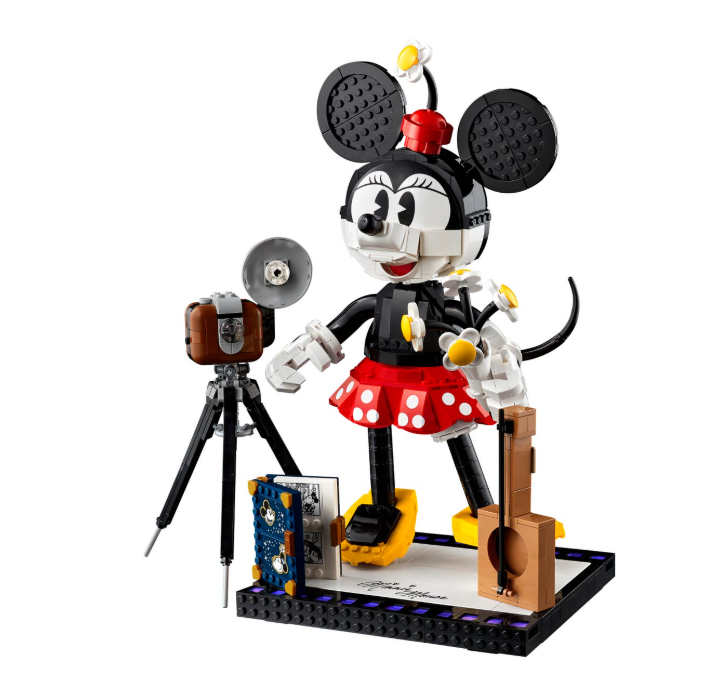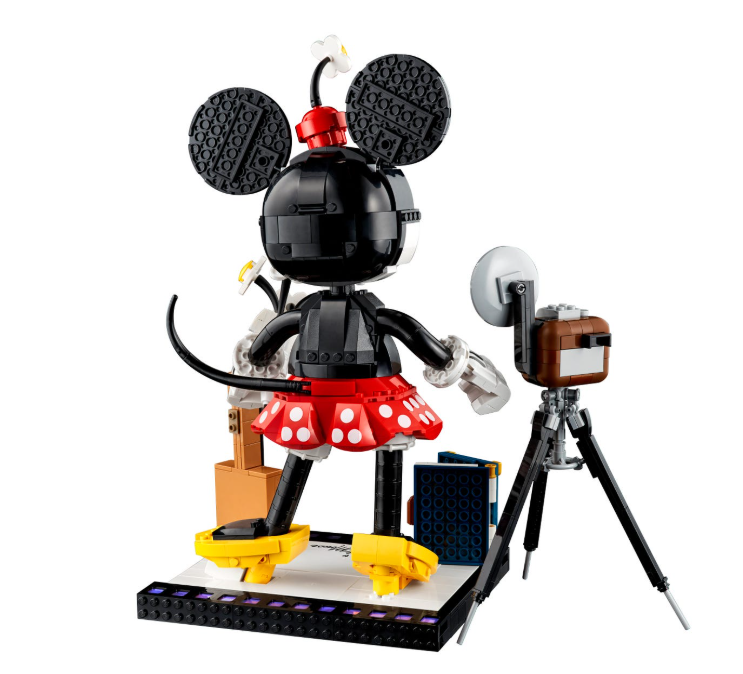 Minnie is ready to capture the magic with all of the accessories shown here with her. She stands at 13 inches tall, and is dressed in her signature polka dot skirt and daisy hat.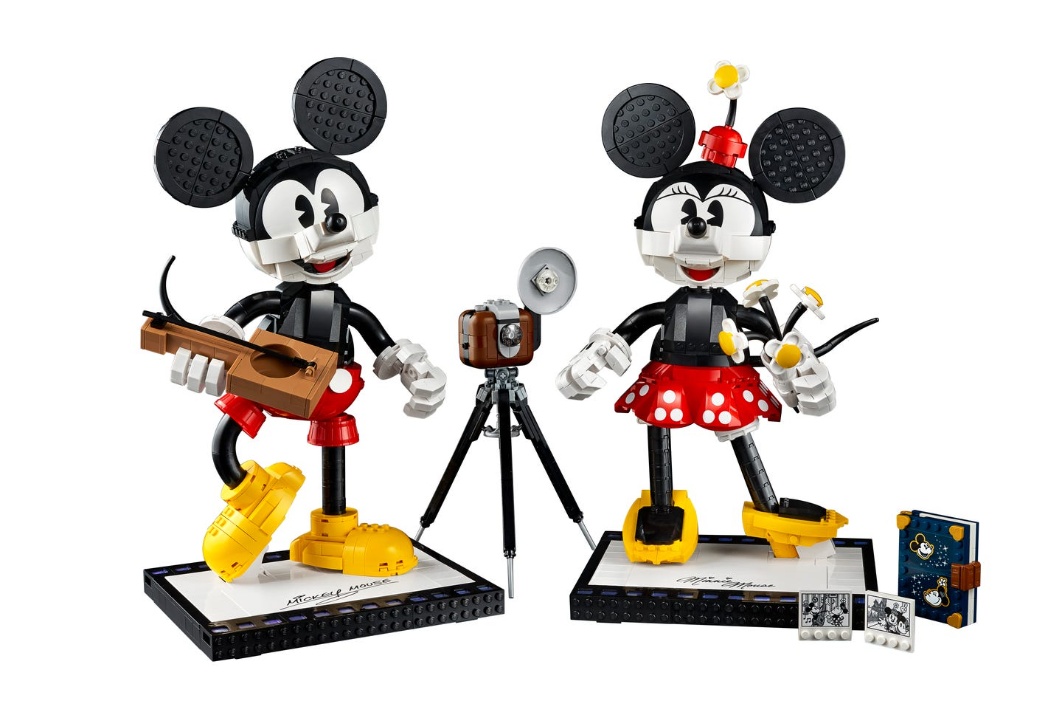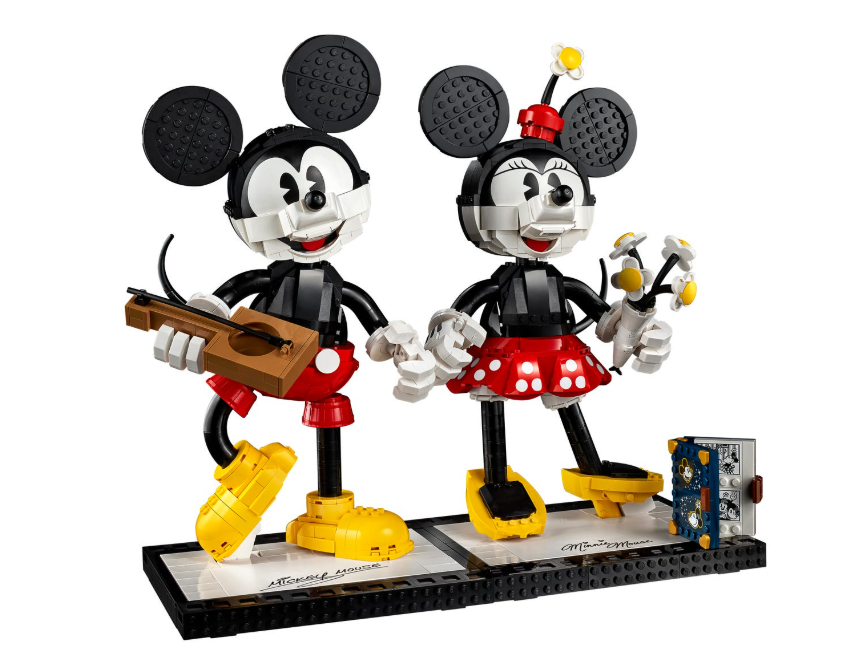 The figures can stand apart or be combined together for a full scene, with the props and accessories fitting within the character's hands or secured on the base.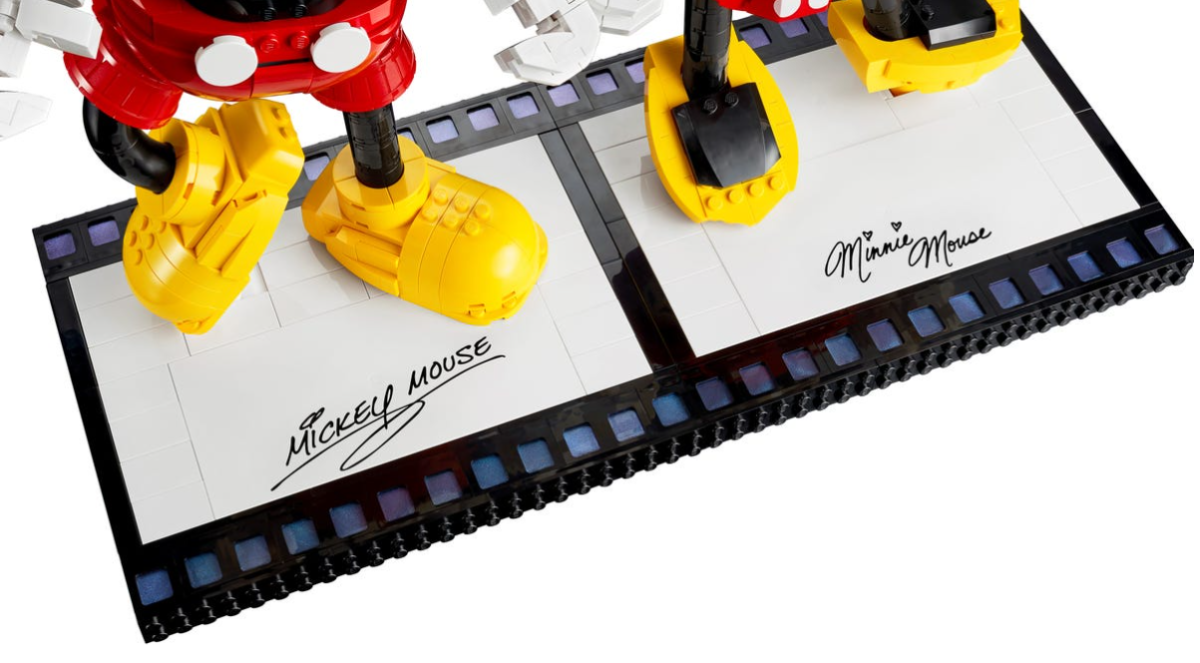 The platforms which the couple stands upon look like classic film strips and feature their signature autographs. This adds to the timeless feeling of these beloved characters.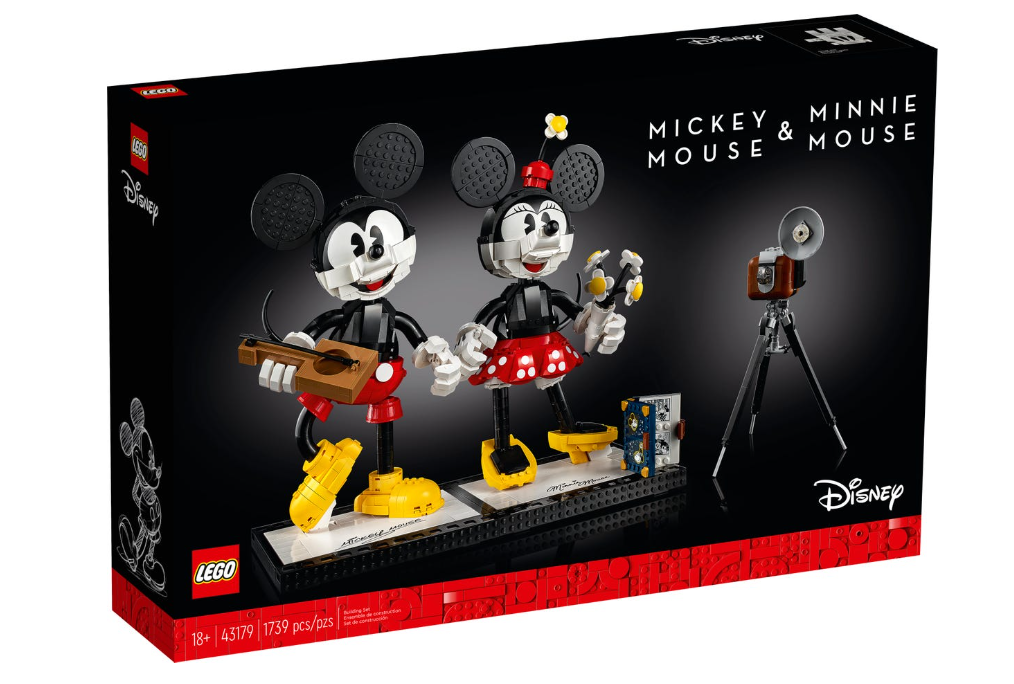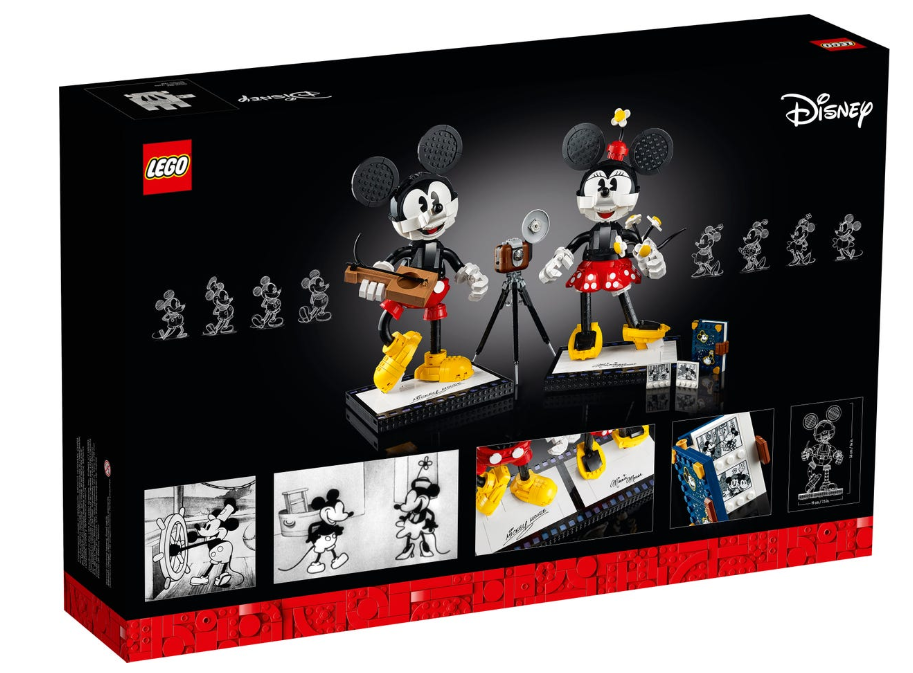 This 1739-piece LEGO set comes in a sleek black box that celebrates the timeless styles and carefully-crafted animation that went into bringing these characters to life.
If you're looking for more classic styles of this beloved couple, you might be interested in the Steamboat Willie LEGO set that was announced last year.
Will you be adding these buildable figures to your LEGO collection? Let us know in the comments!