Earlier in the month, thanks to our friend on Twitter @bioreconstruct, we were able to bring to you a construction update from the entrance area of Disney's Animal Kingdom, including a demolished bag check area and a look at the bus and tram loops.
Today, @bioreconstruct has brought us even more photos of the entrance area, so let's take a look at how construction has been going. Keep in mind, Disney's Animal Kingdom is set to start its phased reopening on July 11th, less than three weeks away.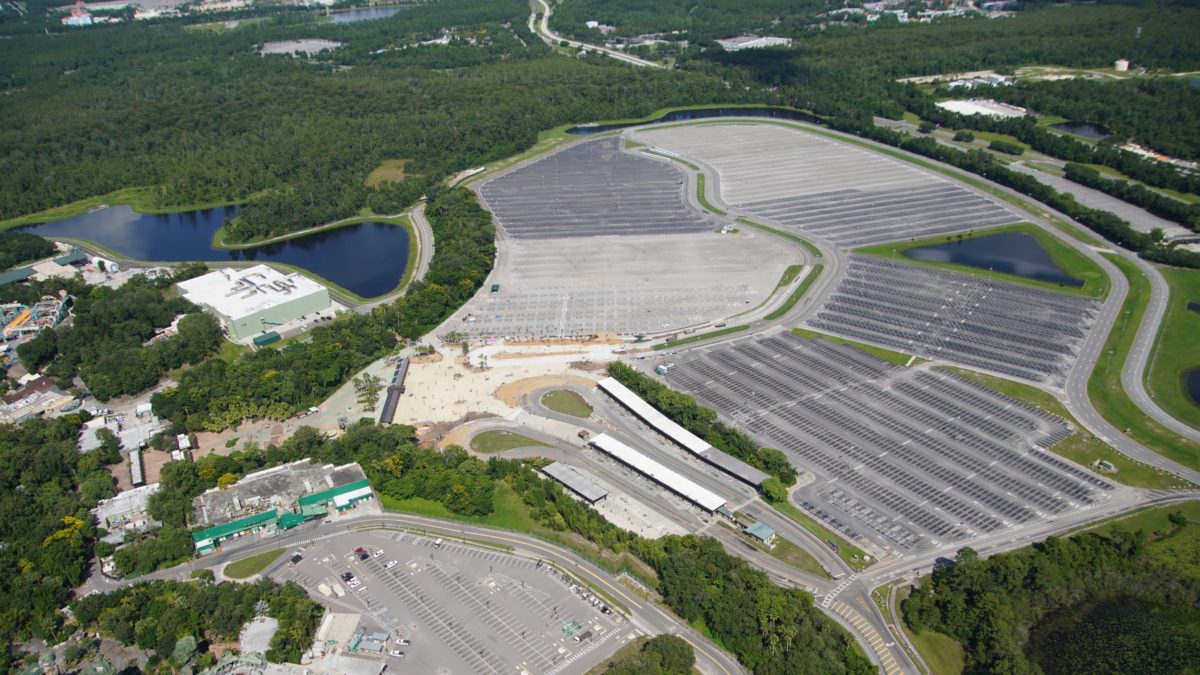 We'll begin by taking a look at this zoomed-out angle, giving us a full view of the entire project, as well as an empty parking lot. Compared to last time, it seems the chaos of this area is more controlled, with less dirt and everything looking slightly more evened out.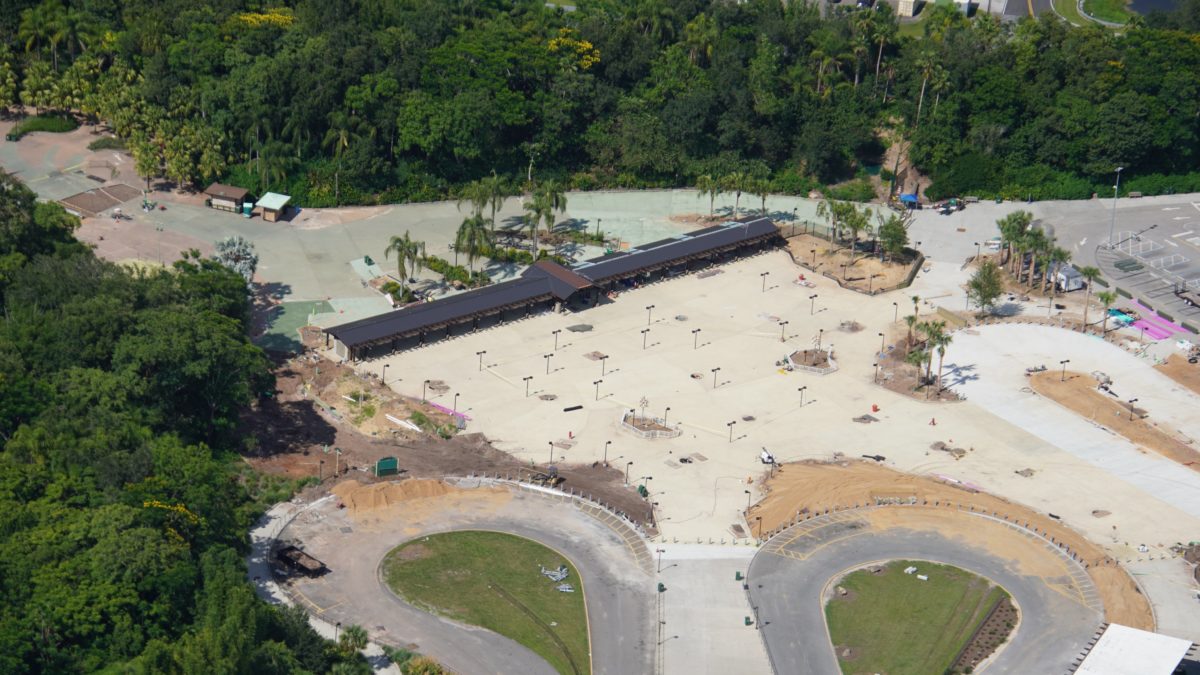 Getting closer, we can see the progress that's been made on the existing bus loops and new tram loop. When we last checked in on these spots, it seemed like the tram loop was still half done. Now the whole loop is painted the same color and it seems the construction surrounding the loop may be starting to taper off as this area becomes more complete.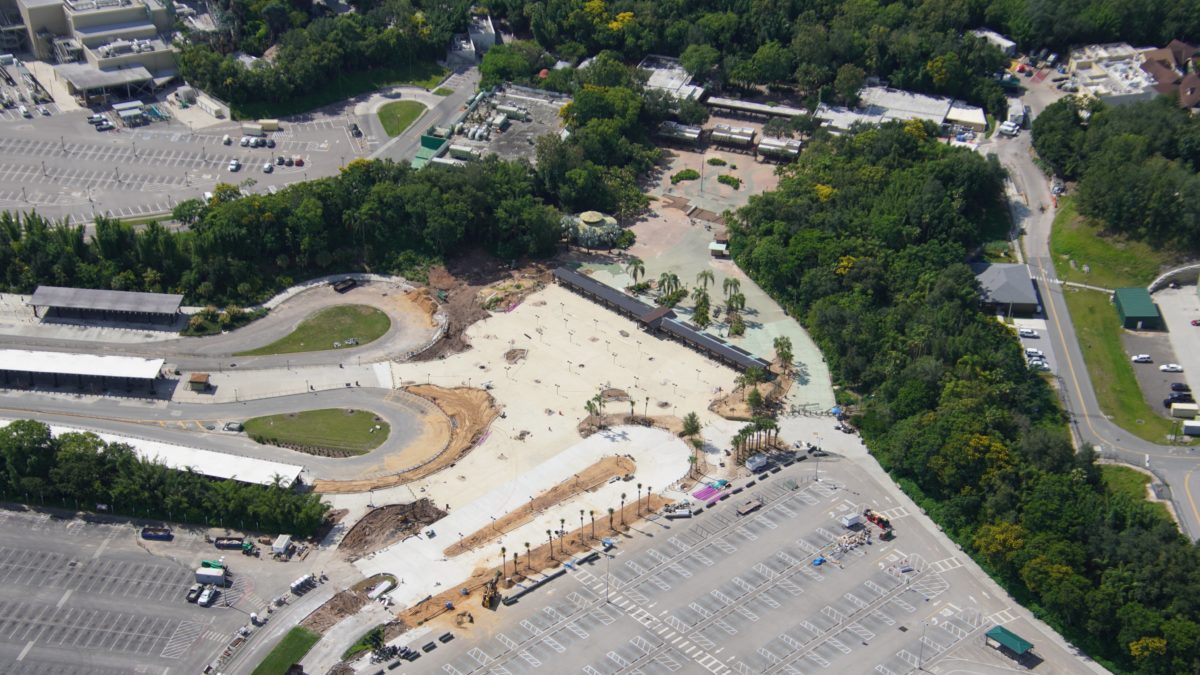 Stepping back for another wide-angle shot, this allows us to see the entire bag check area. It's nice to see wide pathways, as that will help keep everyone safe and allow for proper social distancing upon the park reopening.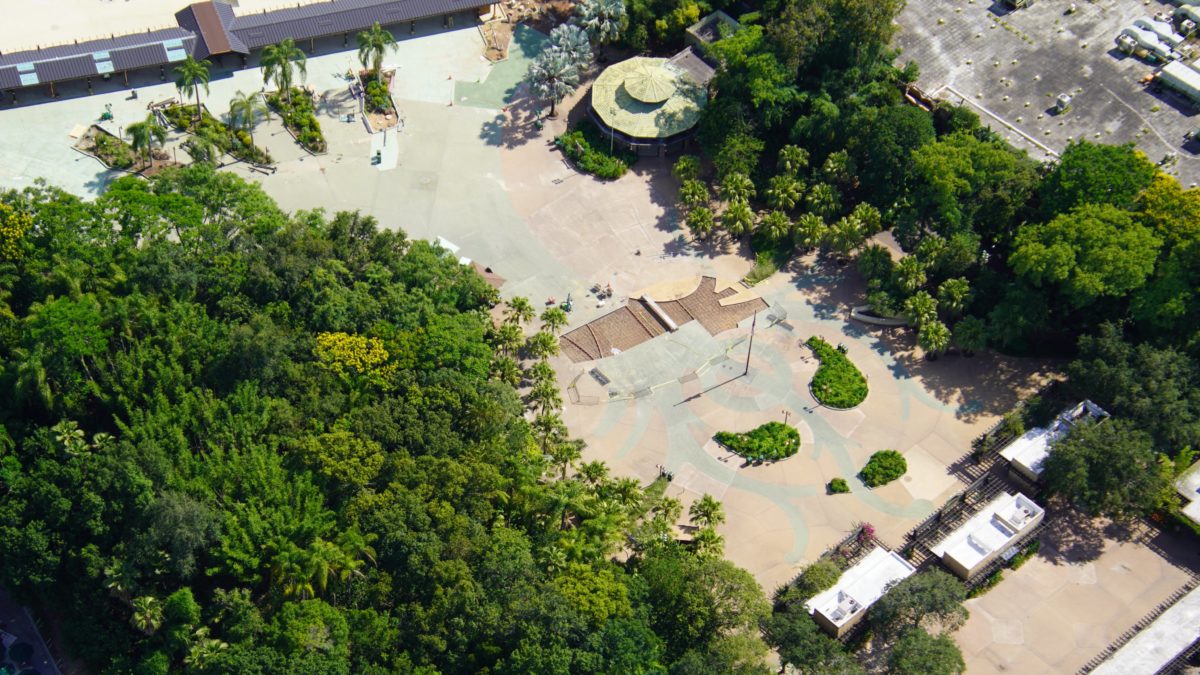 Here is the home of the previous bag check. Once the concrete is poured, it will cease to exist and only live on in our memories.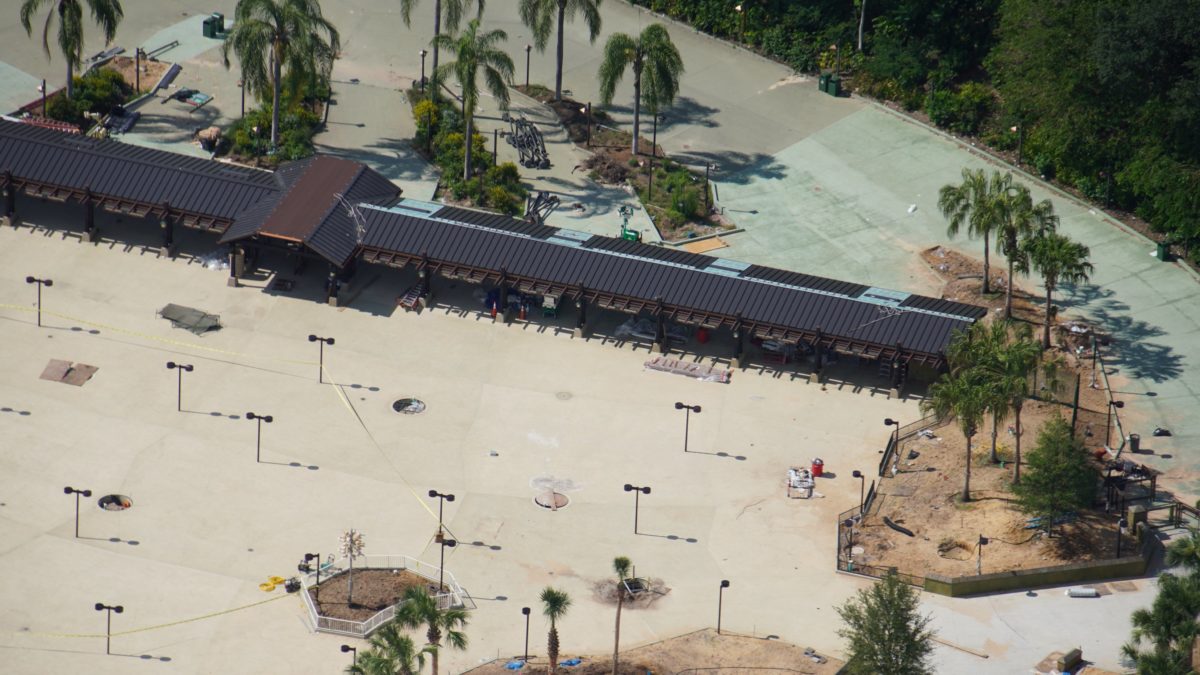 Our last image is a beautiful shot of the new bag check, and we can't wait to test it out when we can visit the park again!
It does seem that slowly this project could be nearing its end, do you think it'll be done before the park reopens on July 11?
Featured Image credit: @bioreconstruct