While Tokyo DisneySea (along with the rest of the resort) has been closed since February 29th due to the ongoing COVID-19 coronavirus pandemic, the Oriental Land Company decided to undertake some major pavement projects across both parks. About three weeks ago, we reported that they'd torn up AquaSphere Plaza's pavement at Tokyo DisneySea's entrance. Now, it seems that project is nearing completion, with only the finishing touches left. Let's take a look!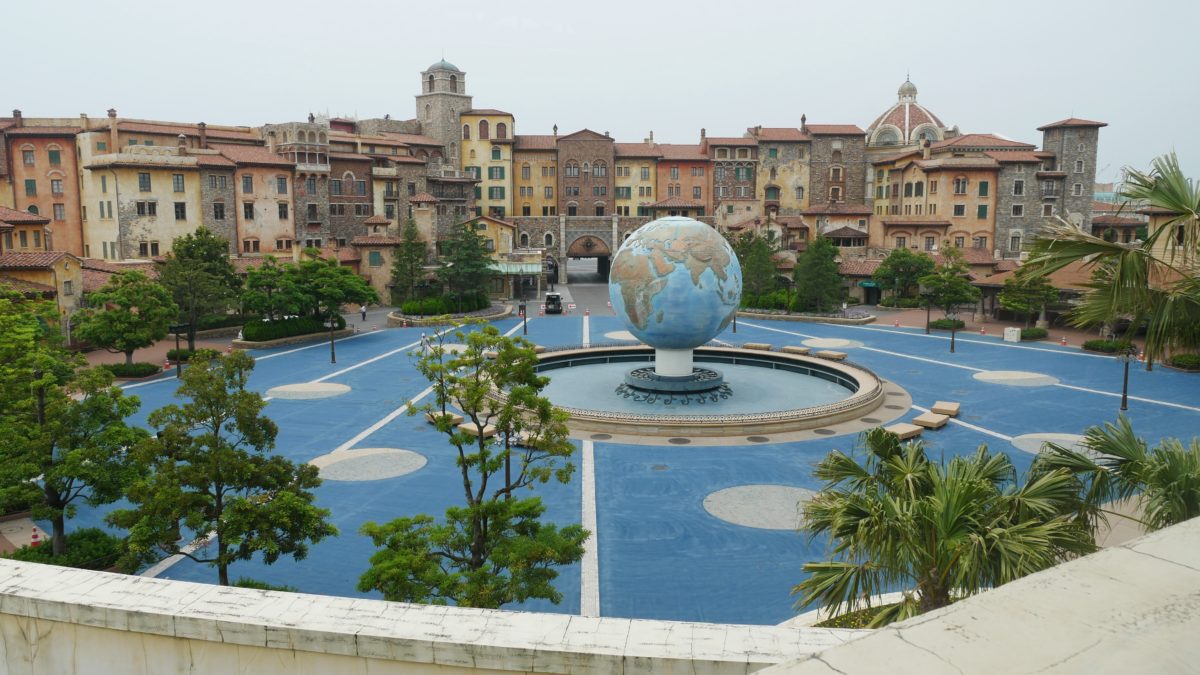 The plaza has once again returned to its normal blue splendor. All we're missing now is the AquaSphere spinning and flowing with water.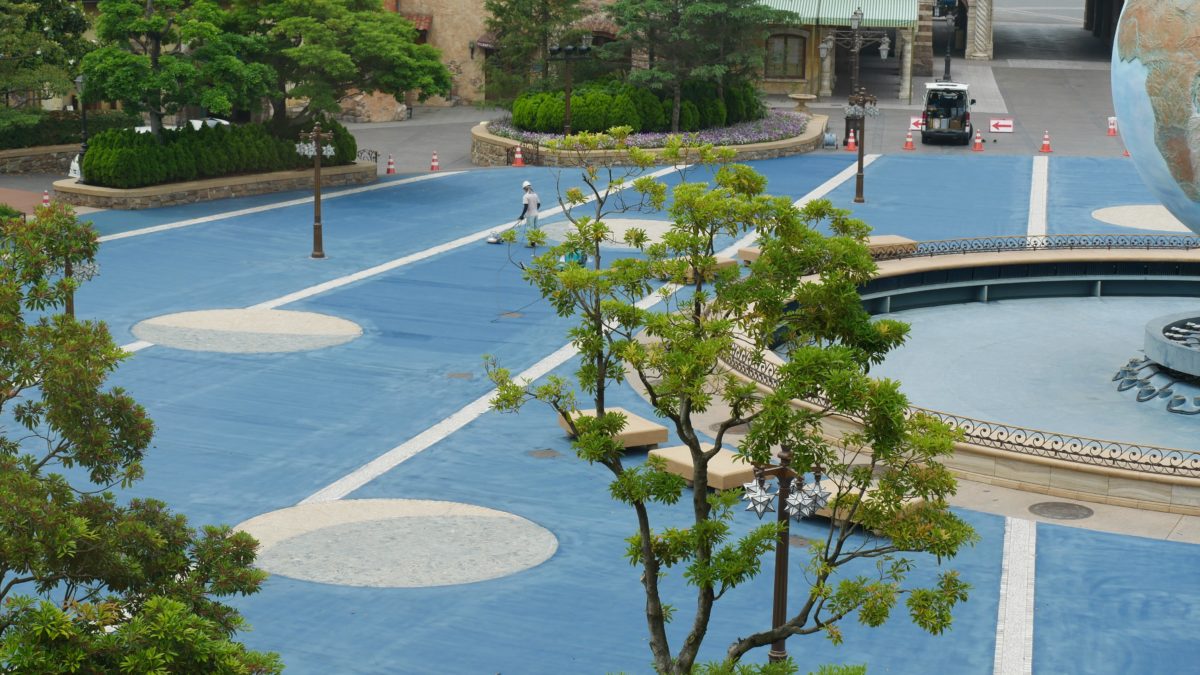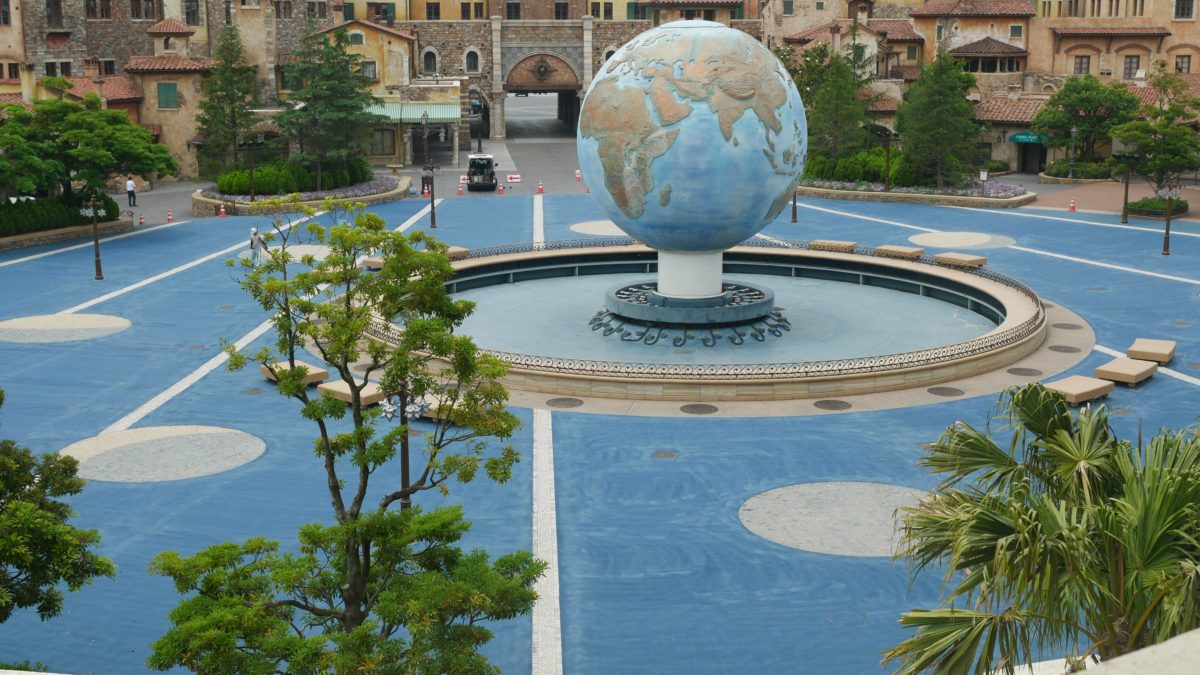 There's still a few finishing touches to add. Workers could be seen adding the last coats of paint to the new pavement. It'll be perfect in no time!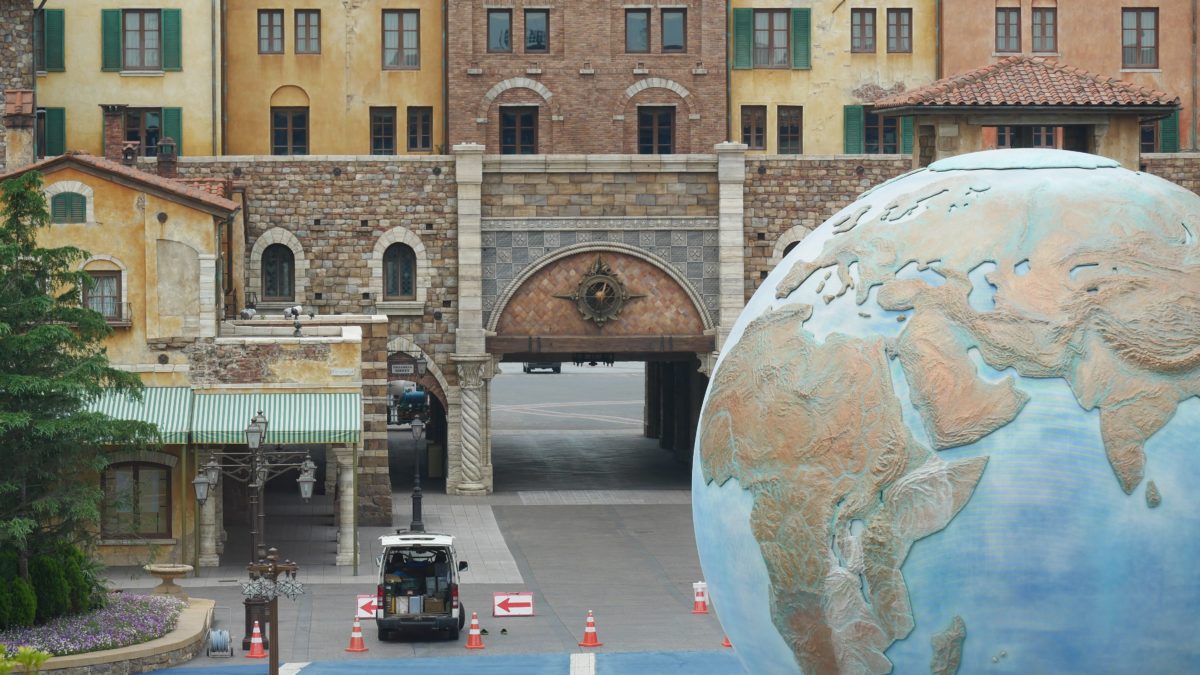 Also on a sad note, it seems the Disney Easter event we were promised will not come to pass. The banner was removed from the Passaggio MiraCosta entrance today, and it seems the updated version of Tip-Top Easter for 2020 will never be seen by park Guests.
While we're happy to see this much-needed project near its completion, the prospect of not seeing Easter is rather disappointing. What are your thoughts? Let us know below or on social media!
Are you considering or planning a visit to Tokyo Disney Resort? Visit TDRPlans for every detail (and more) that you'll need to make your trip the best it can be! Did I mention it's 100% free? Oh, and stay tuned to WDWNT for up-to-date news on Tokyo Disney Resort, Walt Disney World, and Disney Parks worldwide!