It was back in February that Walt Disney World announced that the icon of Magic Kingdom – Cinderella Castle – would be receiving a stunning new makeover. In March, work began on painting those blue and gray turrets to a dreamy rose pink hue with gold and deep blue accents, and we were loving monitoring the dramatic changes each day in the park.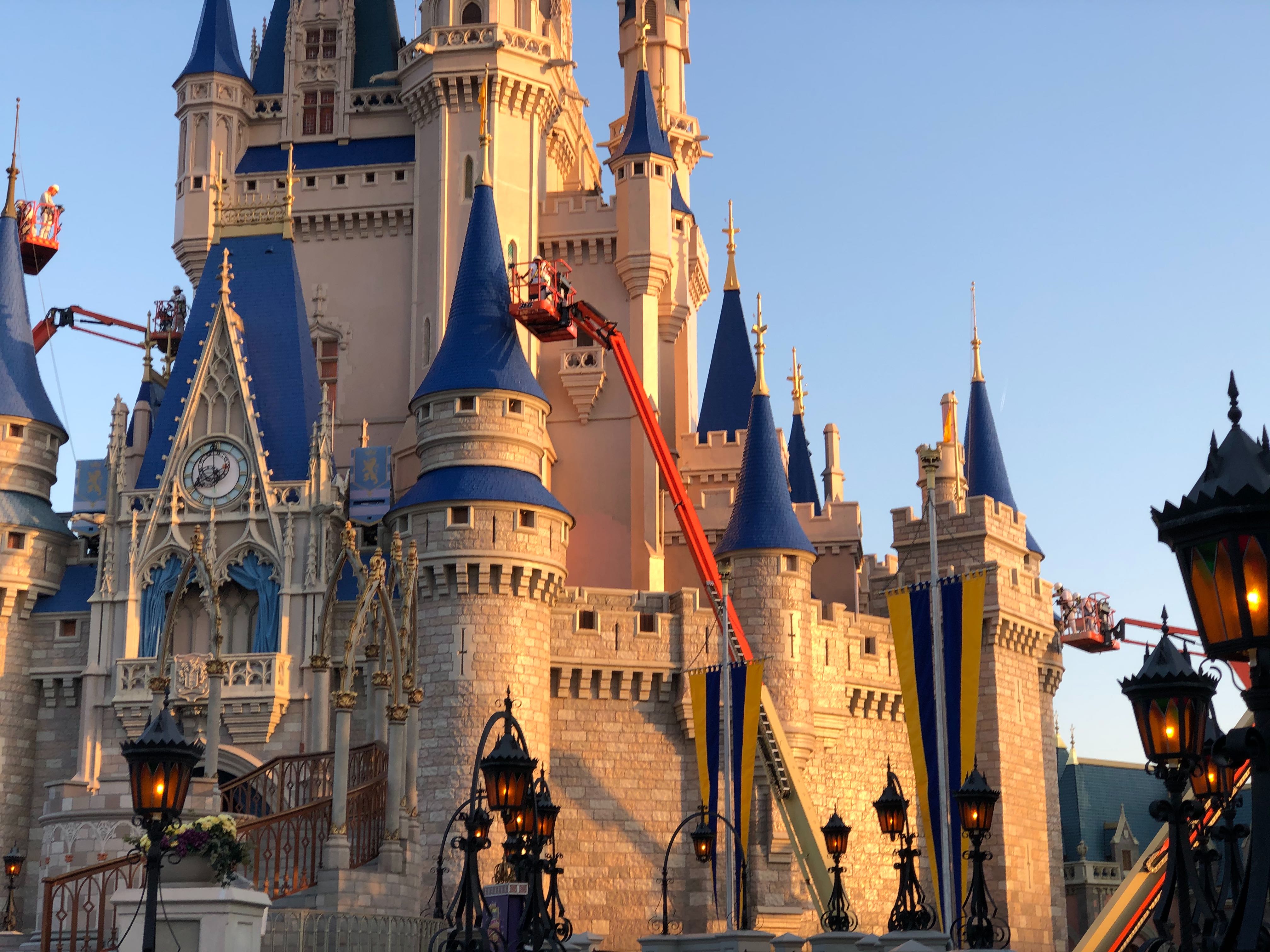 Of course, midway through March saw the shutdown of all the Magic Kingdom, along with the rest of the Walt Disney World resort, due to the COVID-19 pandemic. We have been doubtful over how much construction work has been progressing during this closure due to the tight governmental restrictions and national quarantine, leaving the question of how the castle will look upon our return to the park wide open.
Driving past the Magic Kingdom this week, however, we were excited to spot some clear signs of construction life coming from Main Street.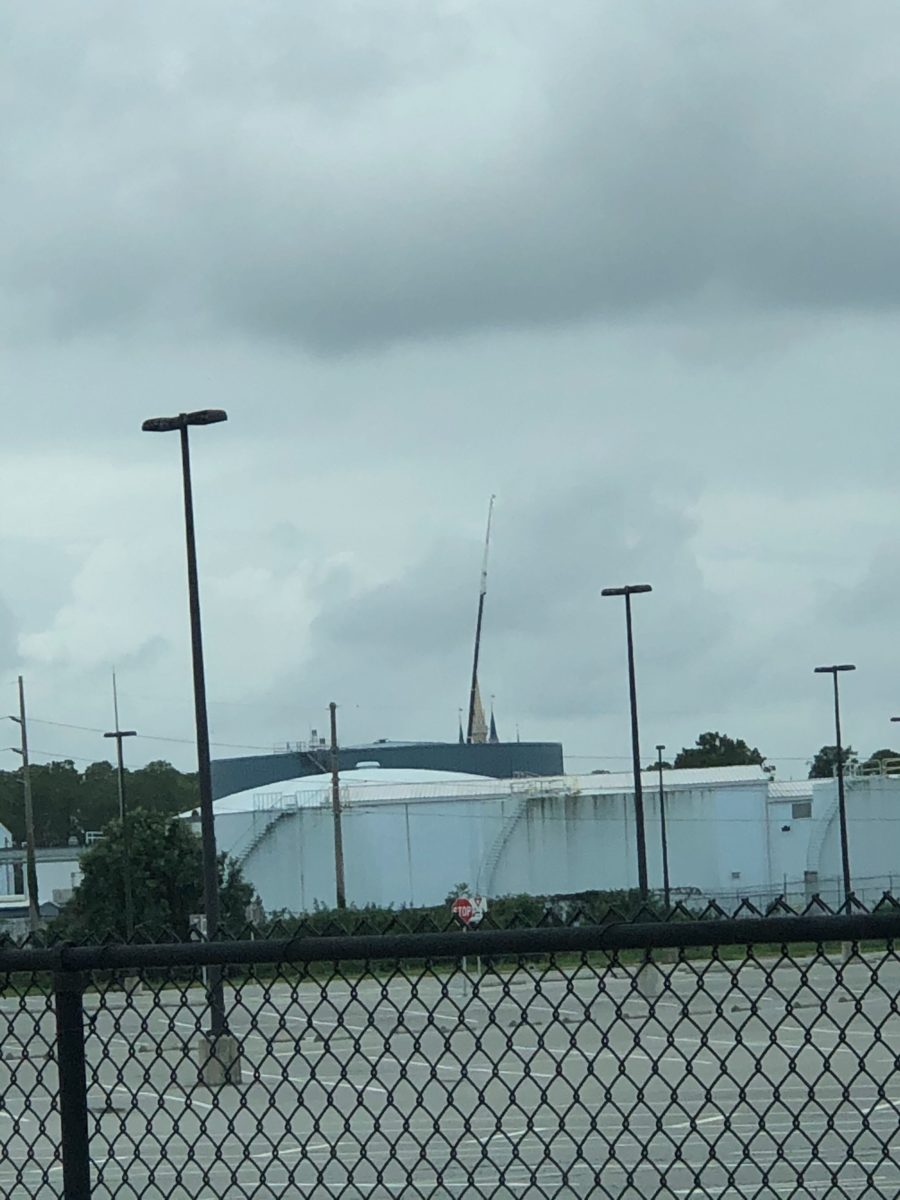 A huge crane can be seen towering over the castle's highest spire, proving that work is, indeed, pushing on.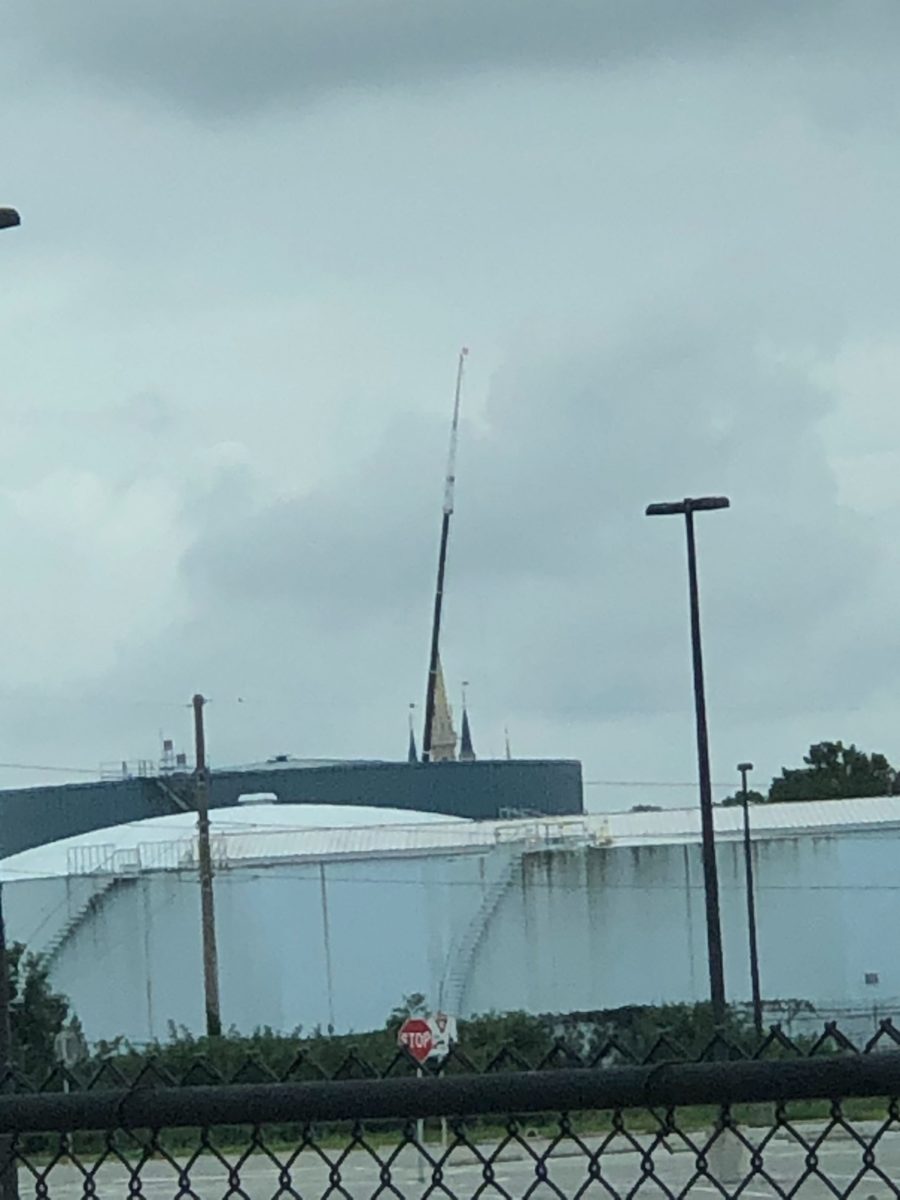 In an FAQ series published shortly after the announcement of the makeover project, it was explained that the castle would remain uncovered during the work, ensuring those all-important guest photos would be mainly unaffected. Therefore, it was surprising to see the return of the "Magical Crane", which sure looks rather imposing.
We are pleased to see work continuing on the site, especially in these last month before the Magic Kingdom is set to reopen on July 11th. After all, we were assured the makeover would be completed by summer, so it is inspiring to see Imagineers still working hard to ensure that promise is met. Are you excited to see the newly made-over Cinderella Castle when you return to the Magic Kingdom?