While we haven't been able to visit the parks, that doesn't mean construction has halted across Walt Disney World Resort. Recently, we've seen changes to the bag check area outside Disney's Animal Kingdom and Cinderella Castle inside Magic Kingdom has almost been completely repainted. Along with these projects, it seems the pedestrian bridge that will connect Disney's Grand Floridian Resort & Spa to the Magic Kingdom has also had its construction continue and thanks to @bioreconstruct on Twitter, we can see all of the progress that's been made.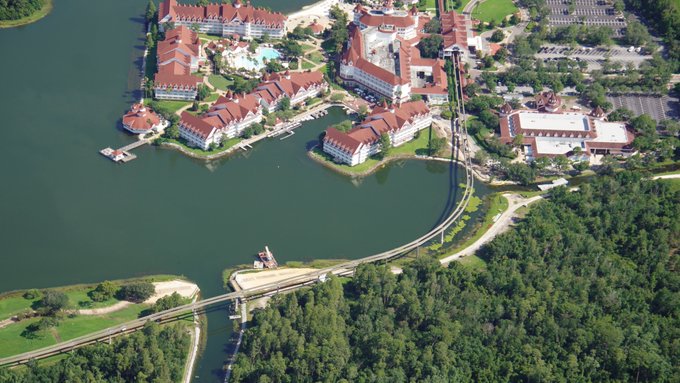 This wide-angle gives a full view of Disney's Grand Floridian Resort & Spa and the walkway that will eventually connect the resort to the Magic Kingdom. Over the canal will eventually be a fixed bridge.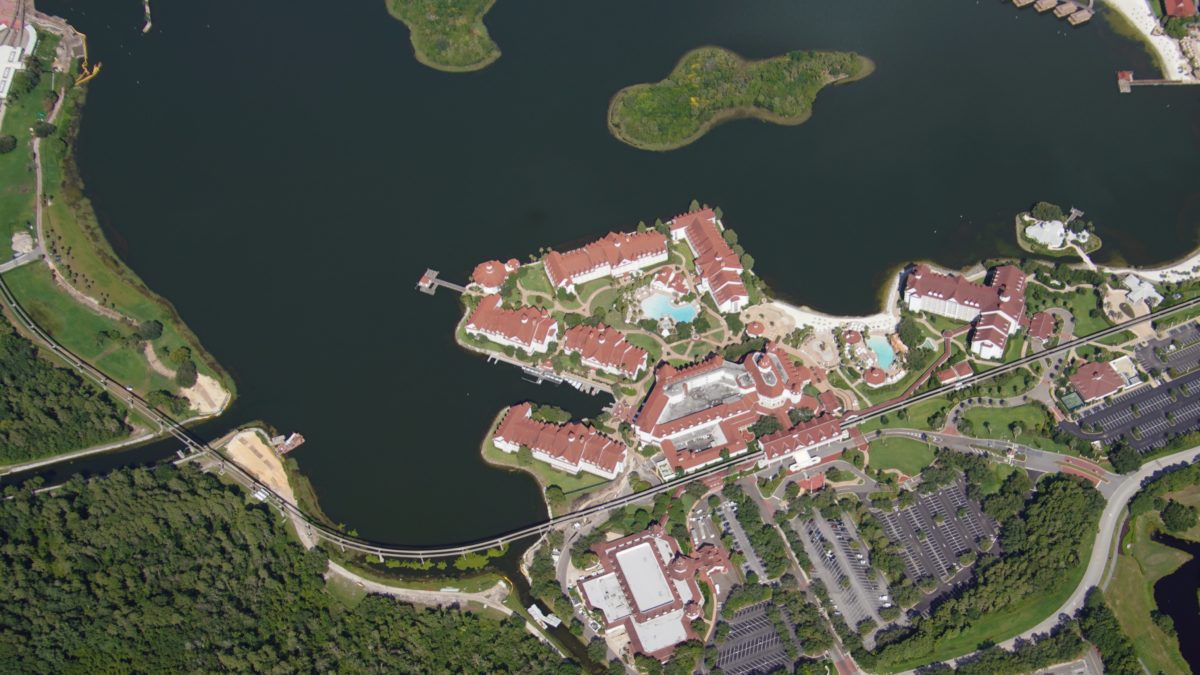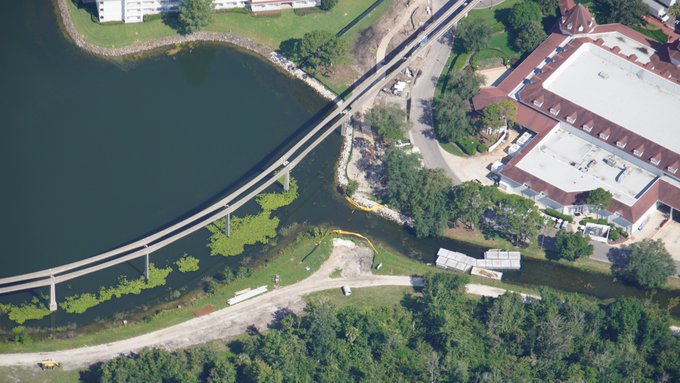 From the image above we can see the pavement progress occurring on the resort side of the walkway.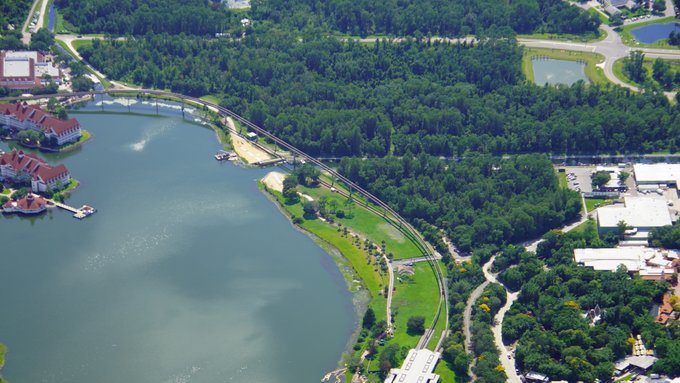 There will be two bridges connecting the walkway, the fixed one we pointed out earlier, and one that will swing. We were lucky enough back in January to catch the movable bridge in the closed position while they worked on it.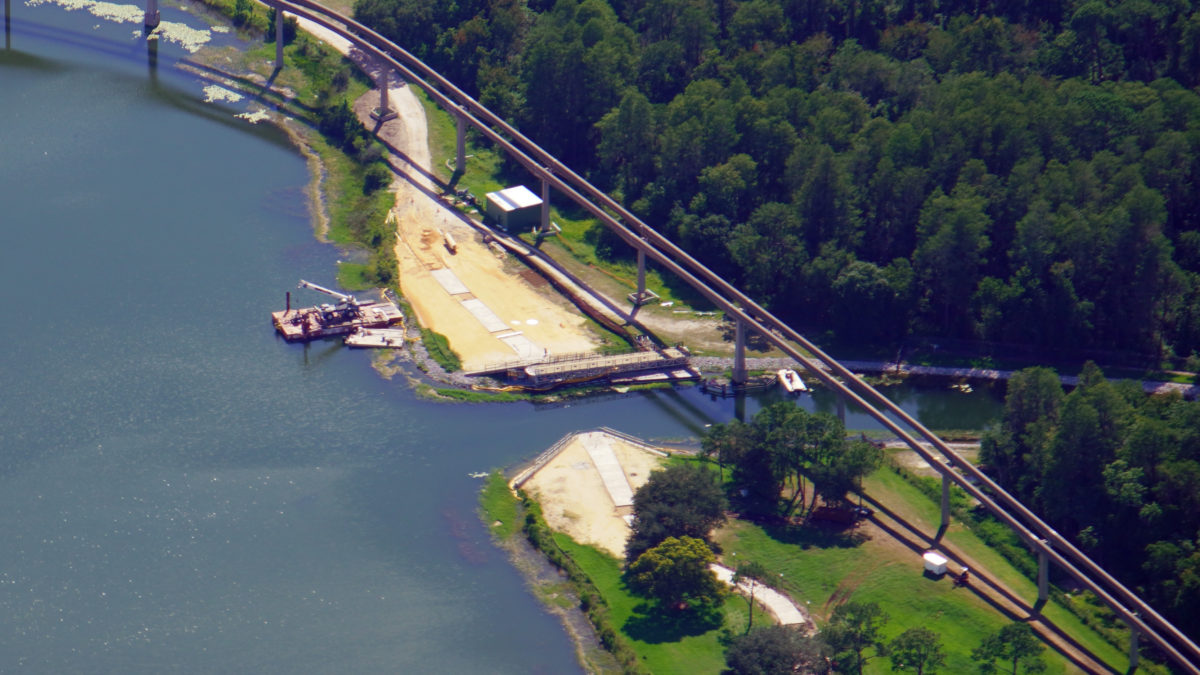 Pictured above is a closer look at that swinging bridge, which will allow Guests to cross over the Electrical Water Pageant canal.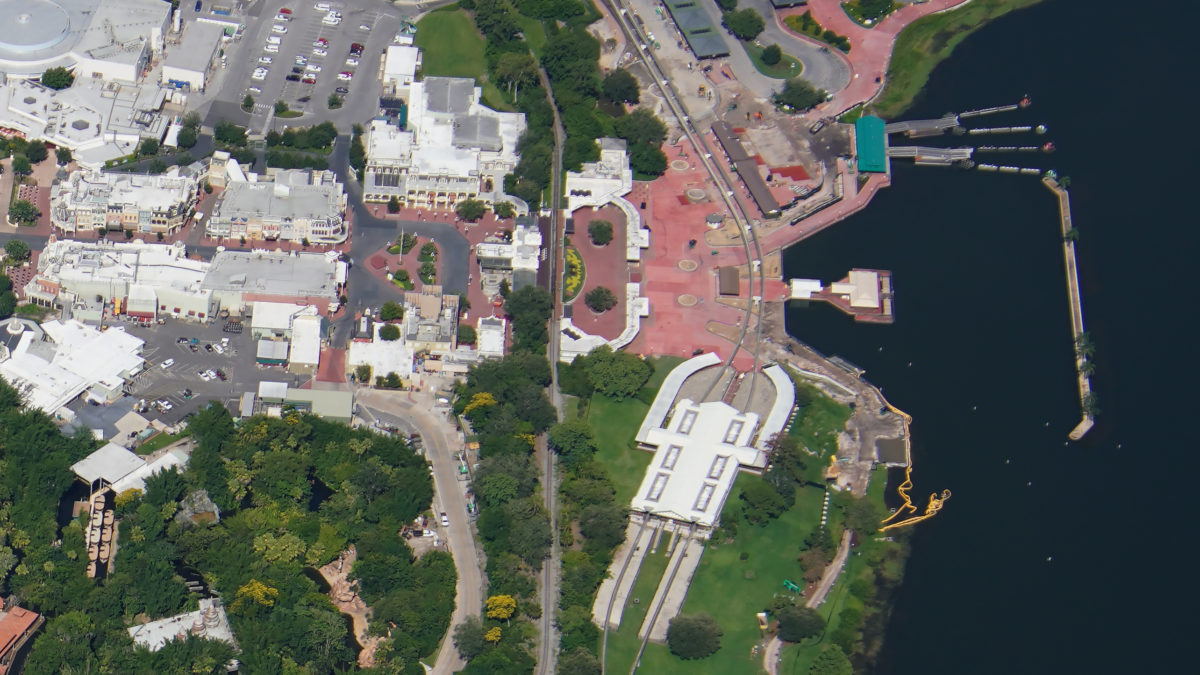 From this angle of the Magic Kingdom we get a view of the entrance plaza, pictured on the bottom right is the new pedestrian walkway.
Will you be utilizing this new walkway when it opens to Guests or will you be sticking with the monorail? Let us know in the comments below!
Featured Image credit: @bioreconstruct