When Disney Springs re-opened on May 20th, we had a fairly good idea of what to expect. One surprise, however, came in the form of rolling planters surrounding City Works Eatery & Pour House's outdoor seating area. Since then, we've gotten a better idea of the nature of the construction, and we're now seeing it take shape.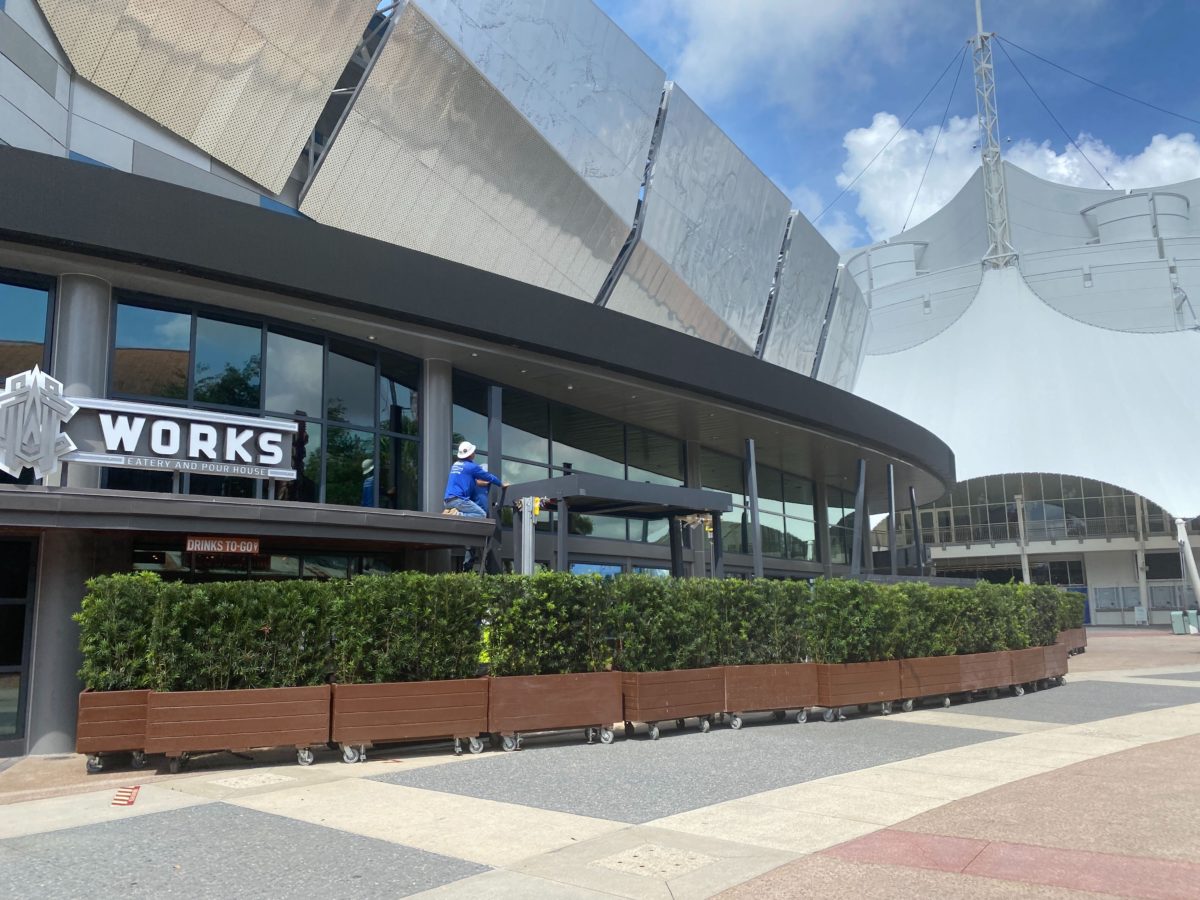 Through a permit filing we recently discovered, we learned that this construction is to build a canopy structure over the outdoor seating area of the relatively new, but yet-to-re-open, restaurant and tap house.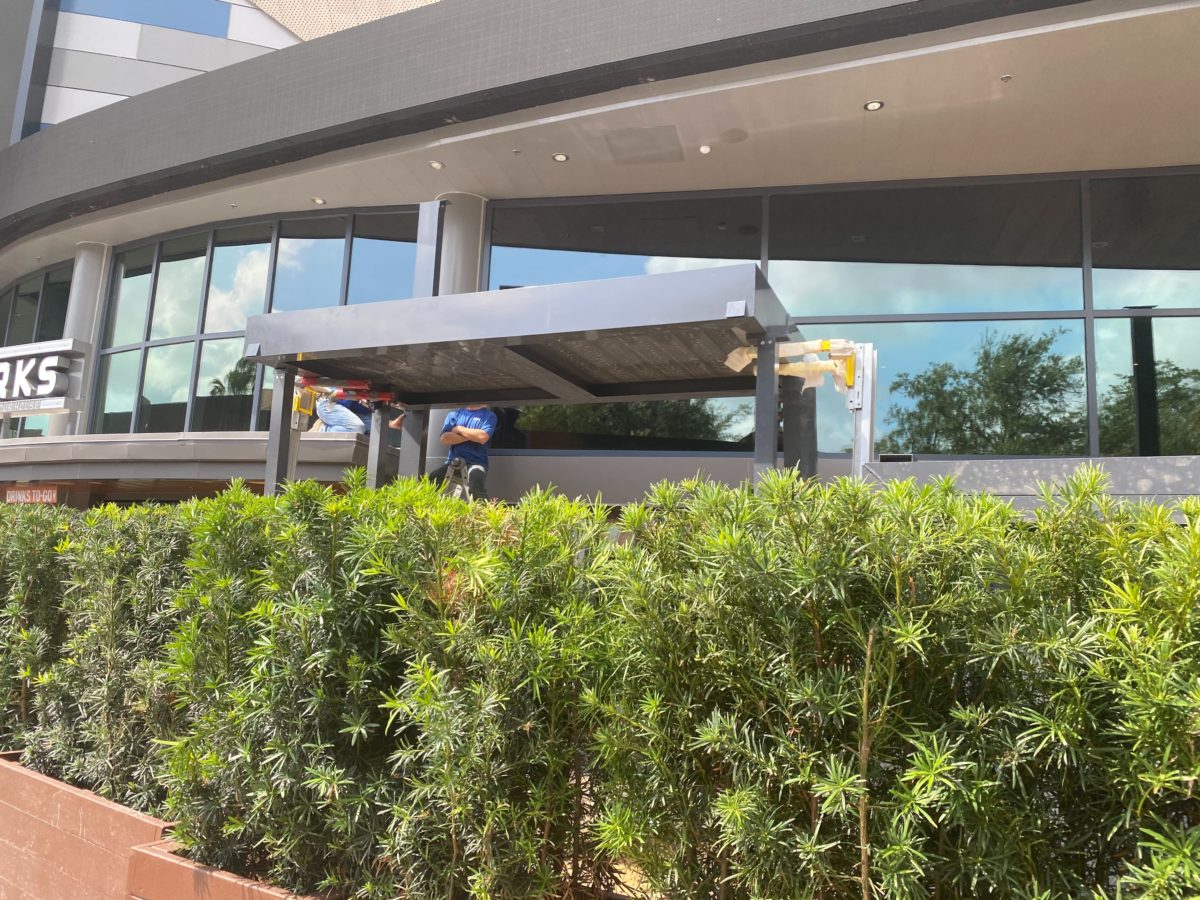 Yesterday, we saw the first portion of covering being installed, after seeing some support columns installed in the previous days.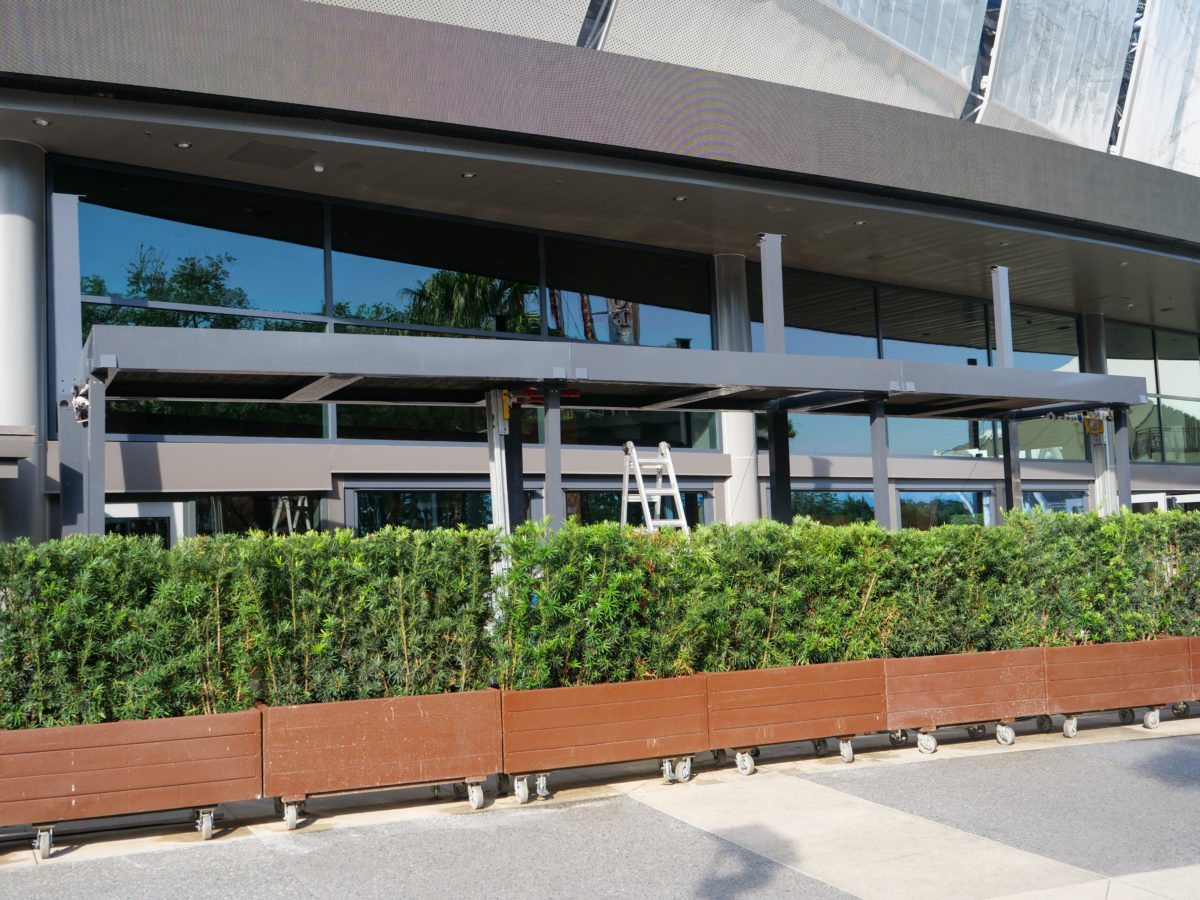 Today, we noticed that far more progress had been made on the overhang structure. In the morning, two more sections had been added to the work that was done yesterday. In our first post updating the construction progress, one lone support column was all that had gone vertical.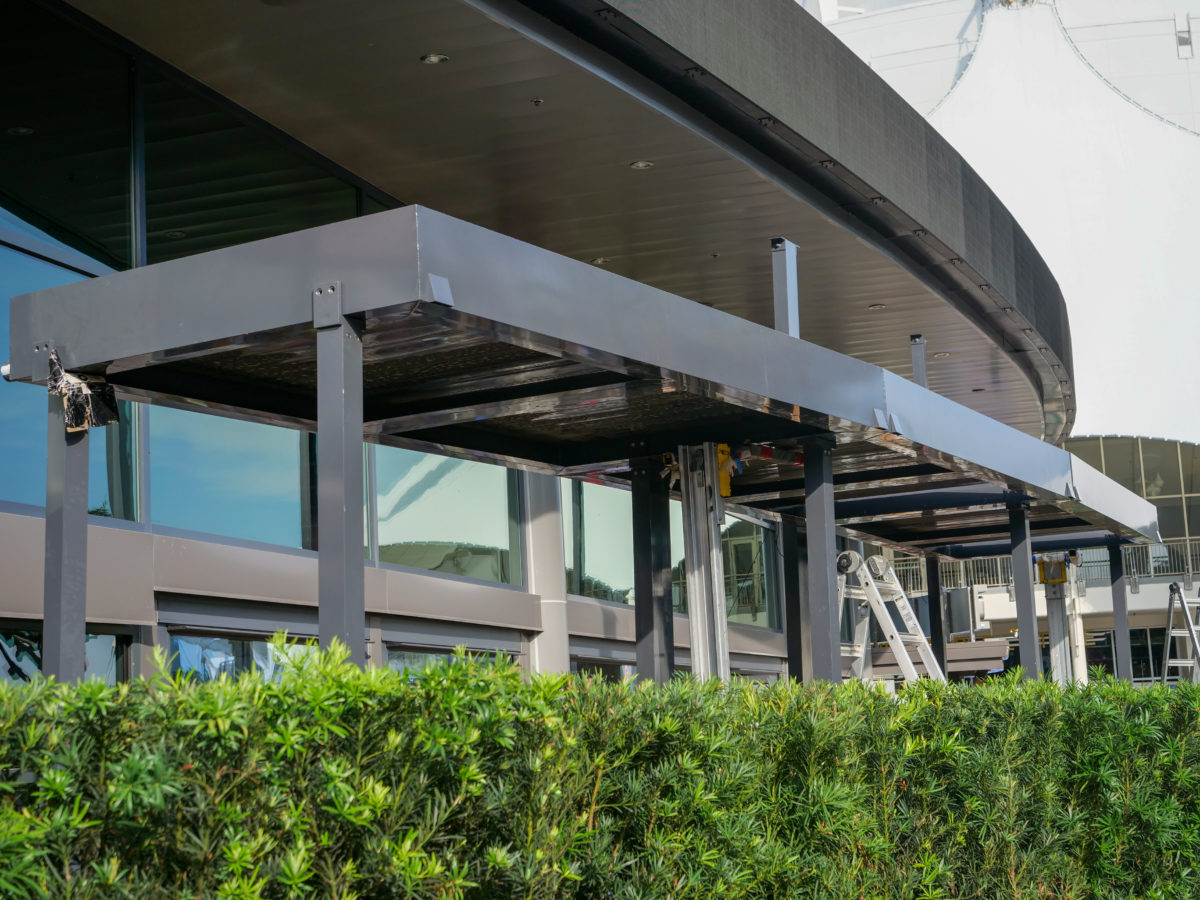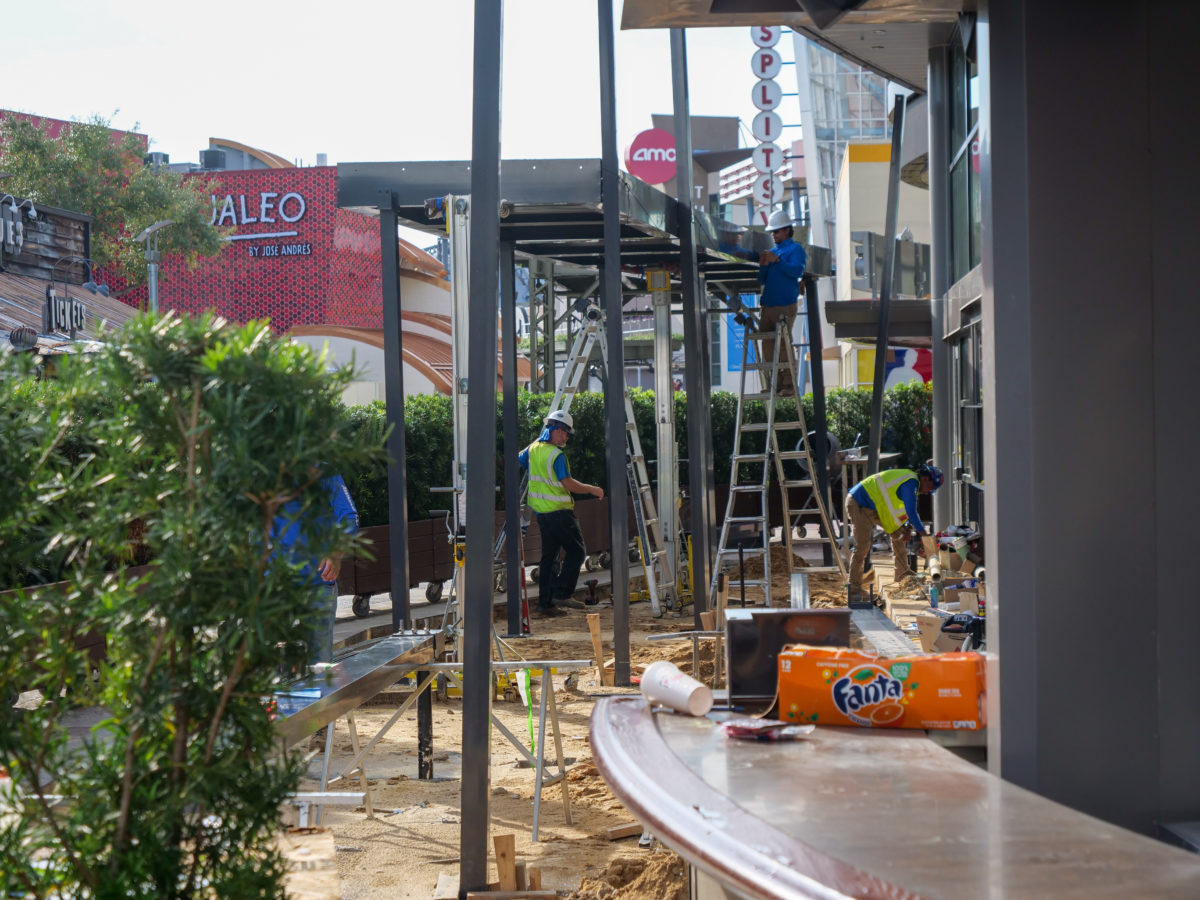 The canopy structure is circling the building that houses City Works, all the way to the bar which faces the Cirque du Soleil theater. The NBA Experience also shares this former Disney Quest building, occupying the East side of the large structure.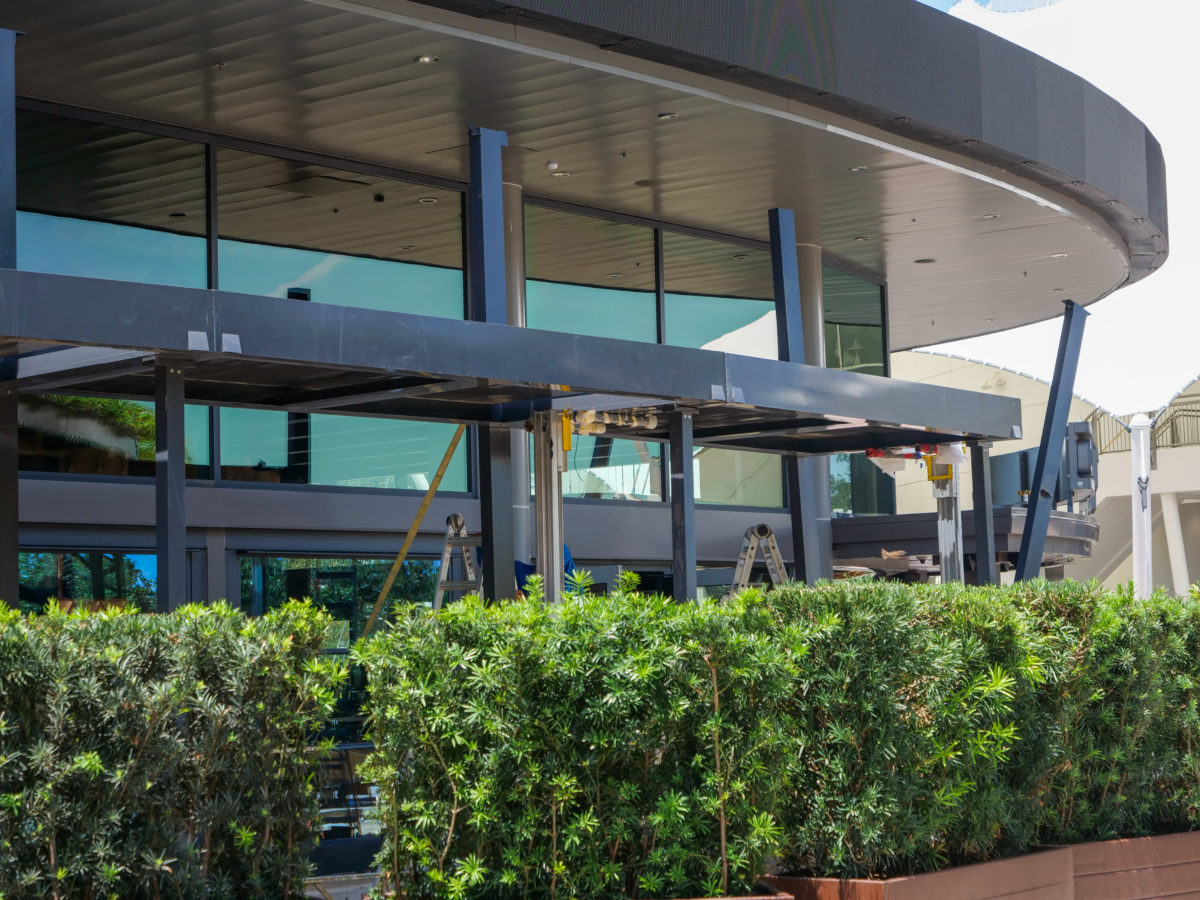 By early afternoon today, the workers added on the fourth (and presumably final) panel of the overhang. This last section meets the roof line of the bar, and should round out the coverage provided to the outdoor seating area.
Did you have the opportunity to visit City Works Eatery & Pour House before it closed in March? Are you looking forward to your first visit to this new Disney Springs addition? Let us know in the comments!