Construction continues at Universal's Islands of Adventure on the yet-to-be-announced "Velocicoaster," with more track work seemingly being raised by the day.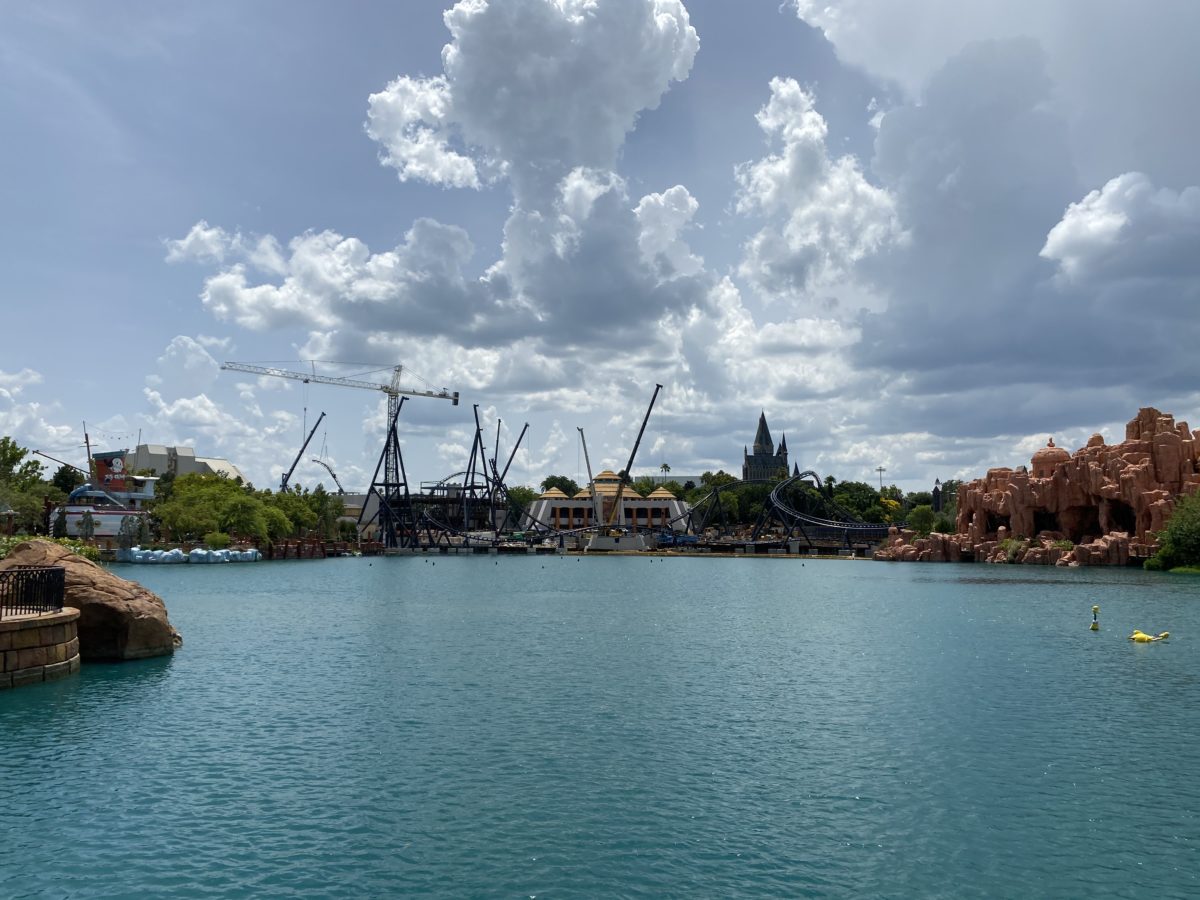 Construction workers at Jurassic Park seem to be getting their orders for Dr. Ian Malcolm, because it seems like their mindset is "Must go faster." Let's take a look at what's new!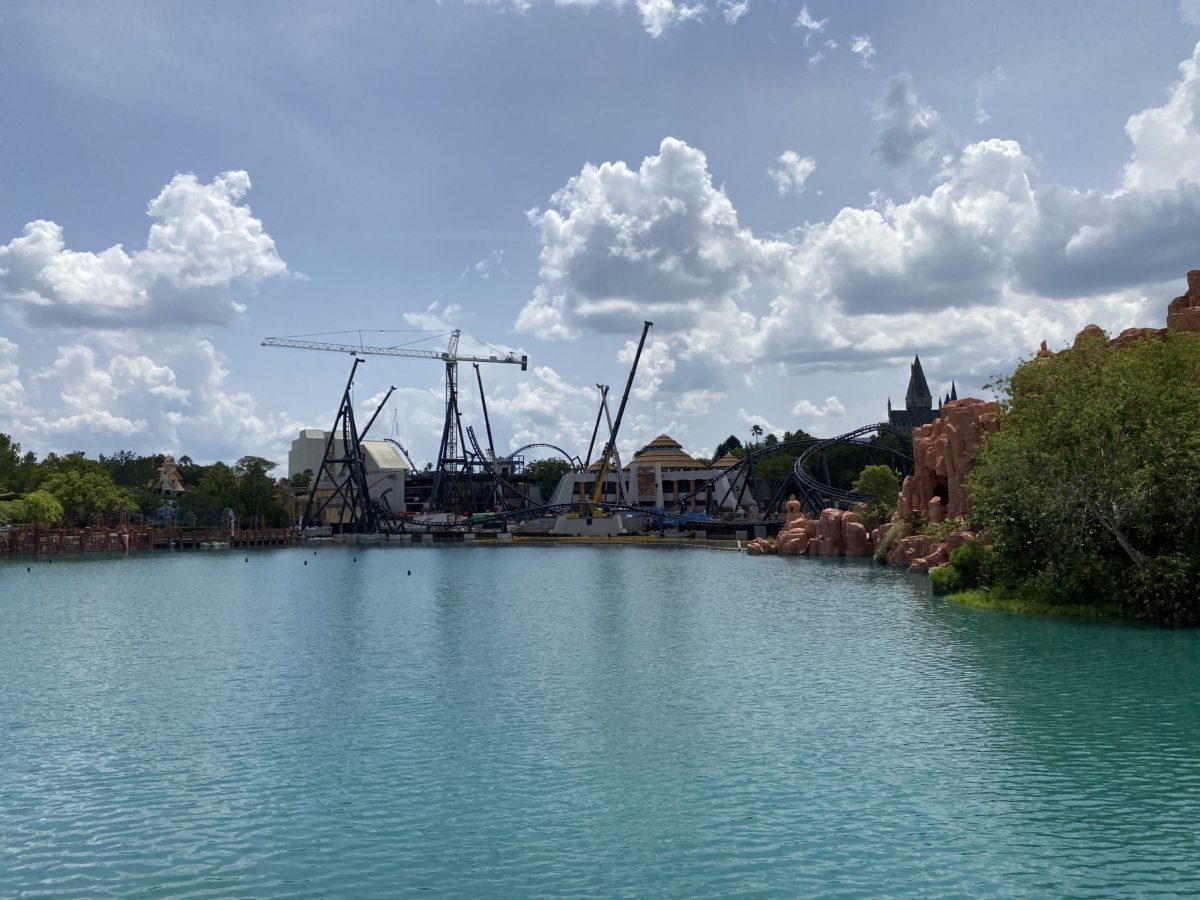 Across the lagoon near Port of Entry, you can see all the work going on near the Jurassic Park Discovery Center.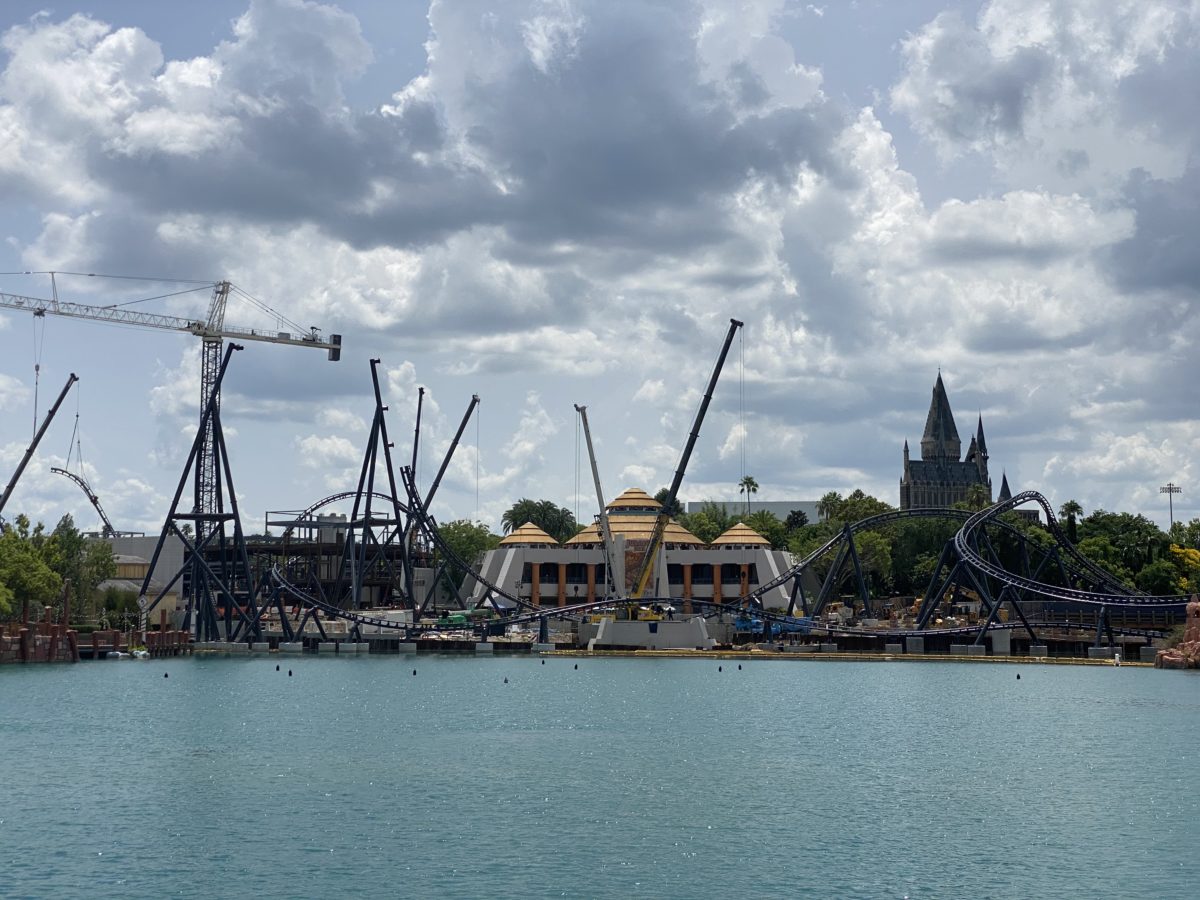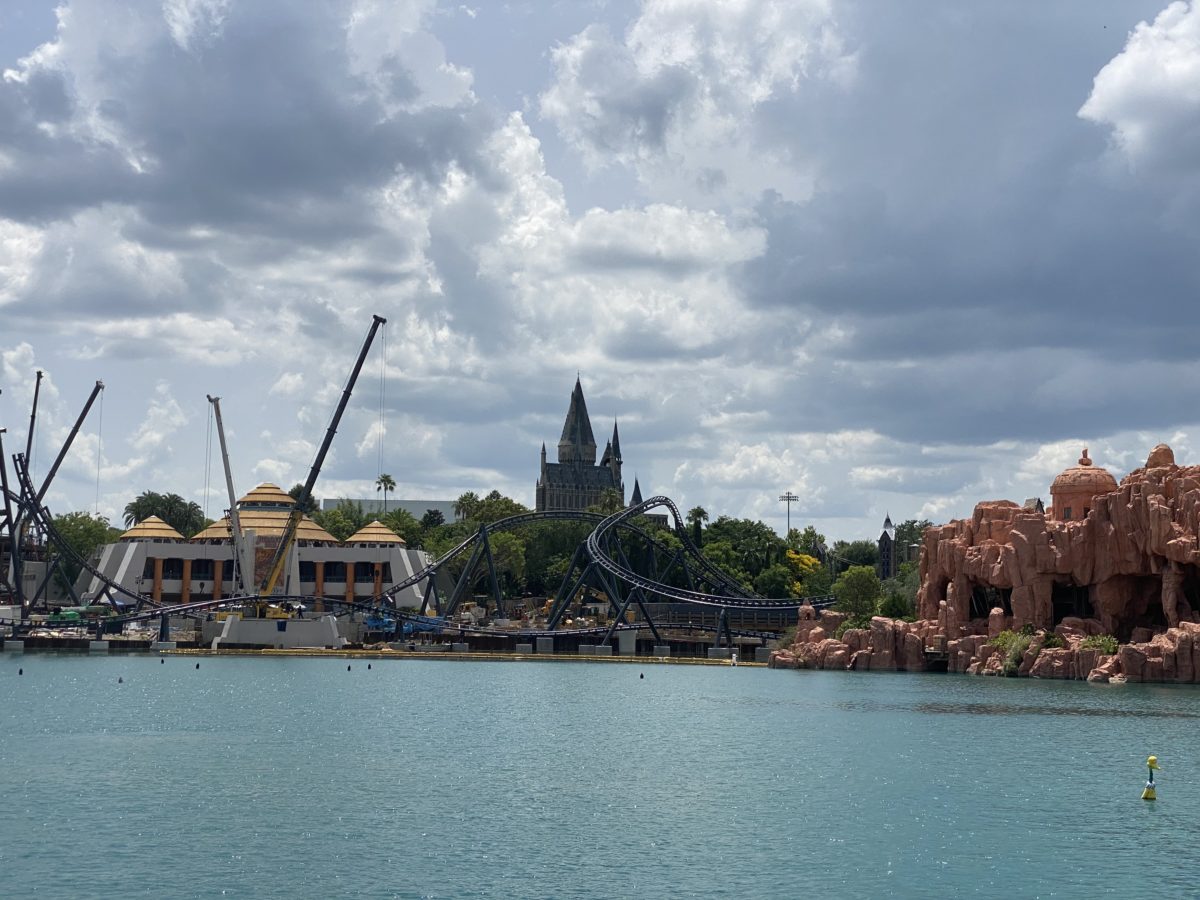 Closer to Hogwarts Castle and Mythos, you can see part of the oscillating helix that guests will race around.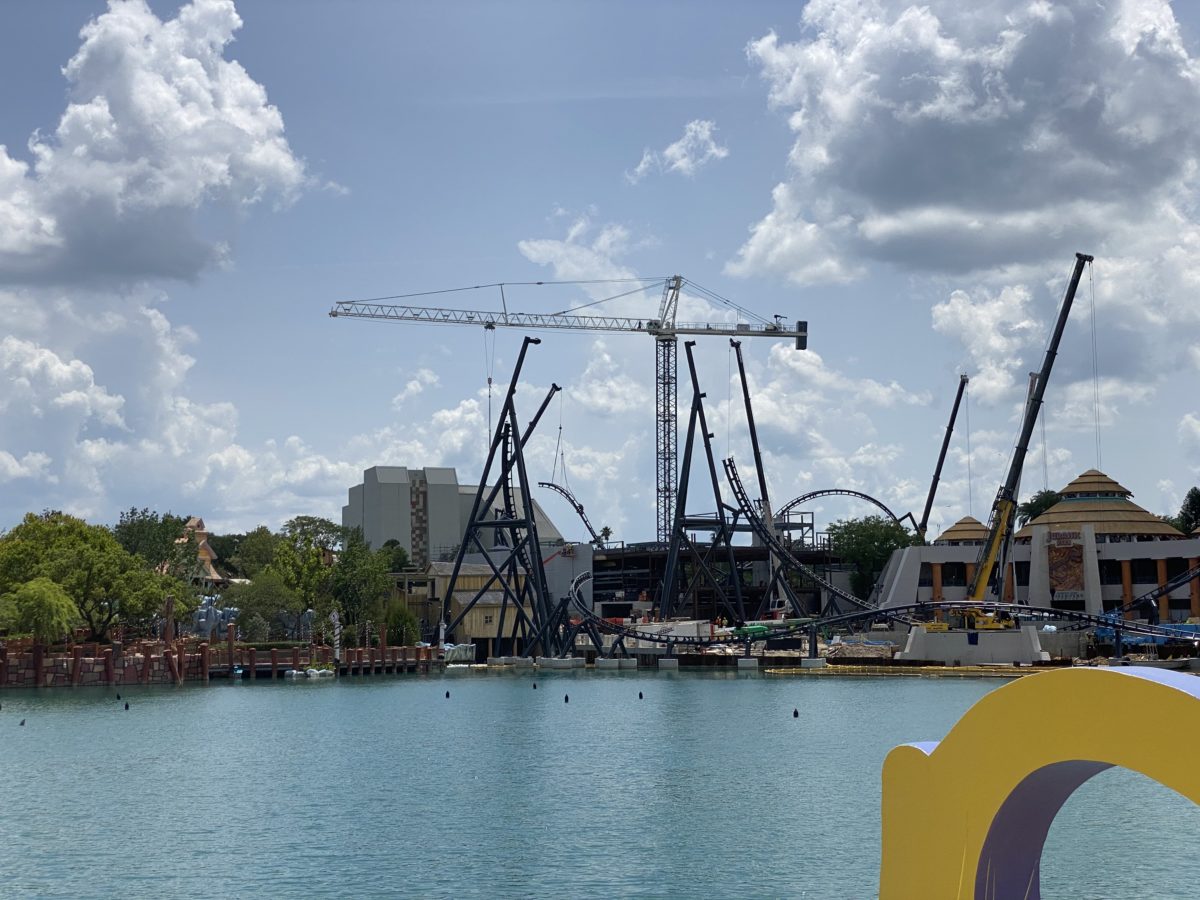 Closer to Toon Lagoon, the tallest supports still await their track for what will likely be the coaster's highest point.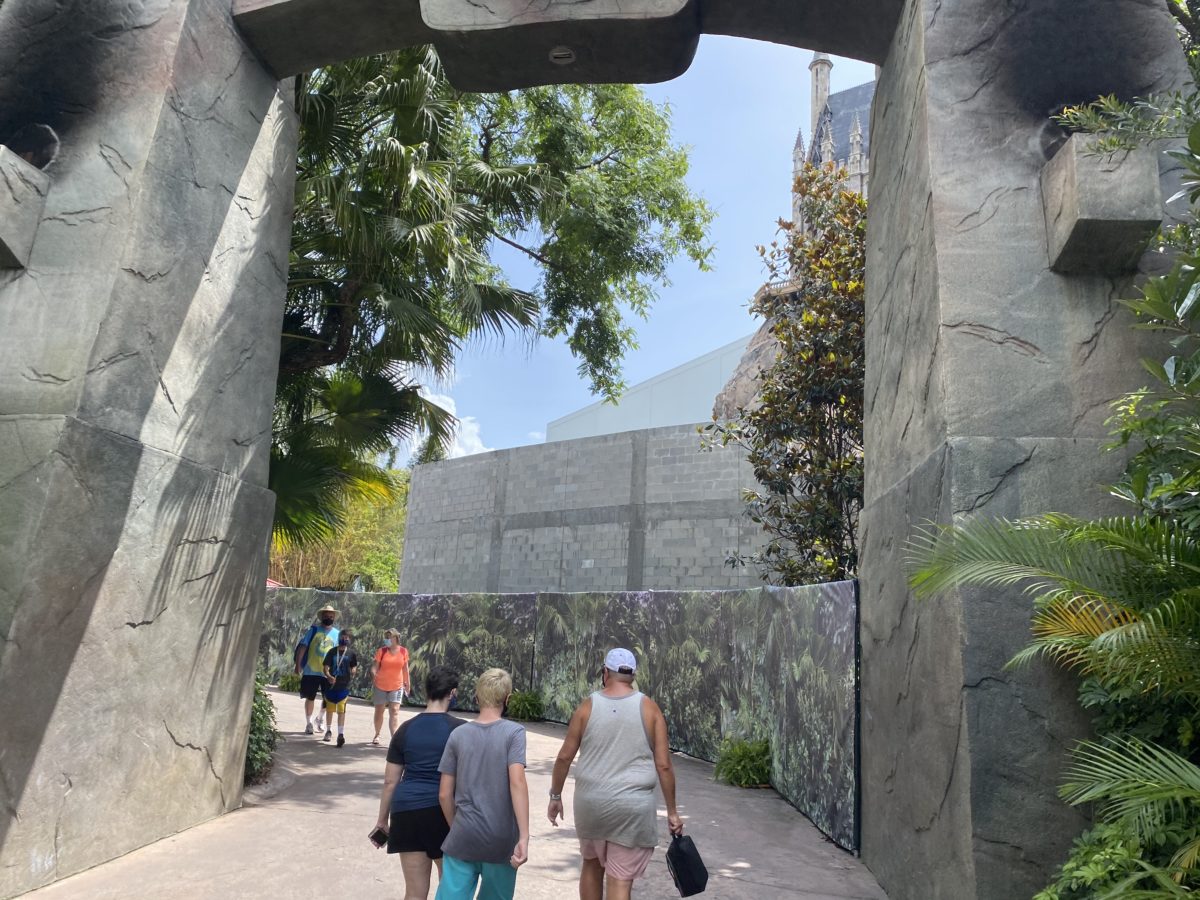 Heading into Jurassic Park itself, a new wall has gone up near the entrance closest to The Wizarding World of Harry Potter – Hogsmeade, shrouding the show building for Harry Potter and the Forbidden Journey behind it.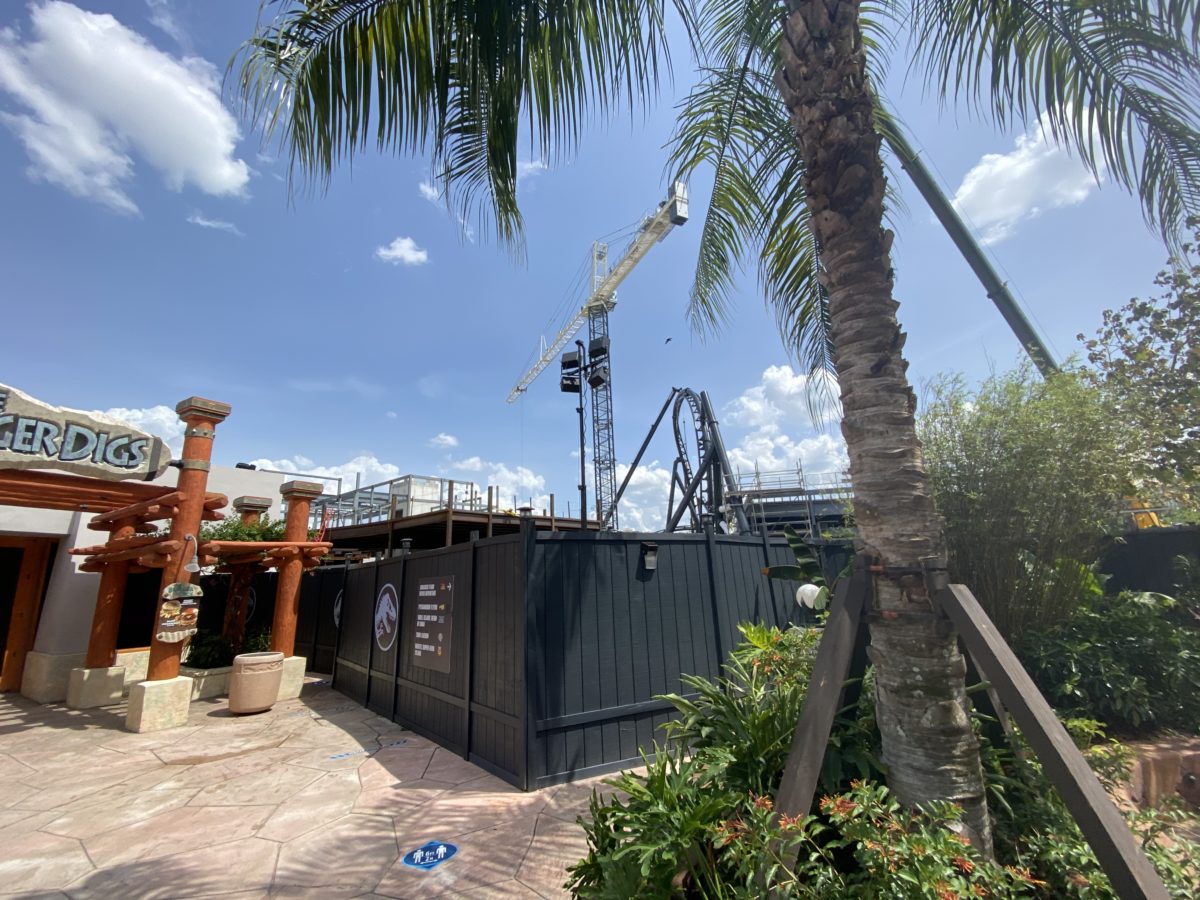 Moving on to The Burger Digs, the show building near the restaurant continues to rise.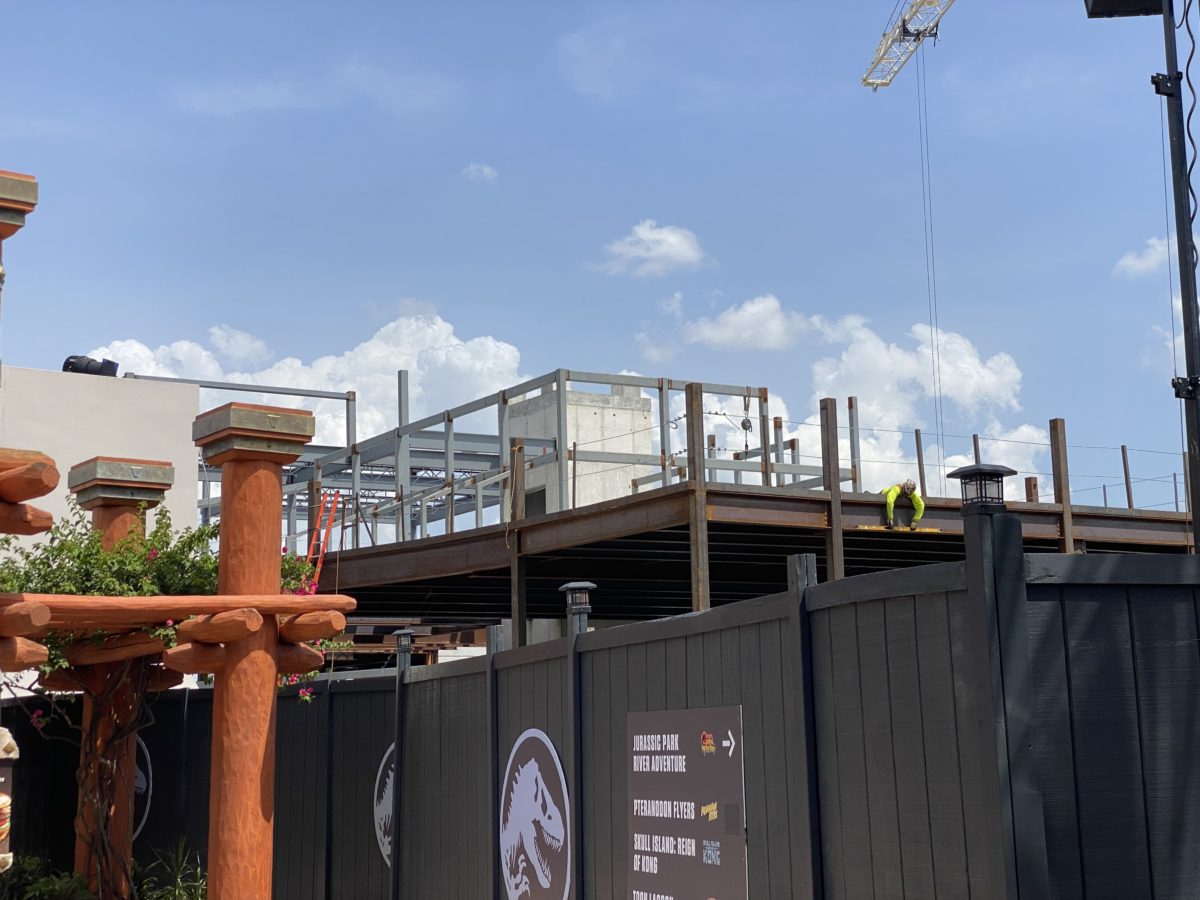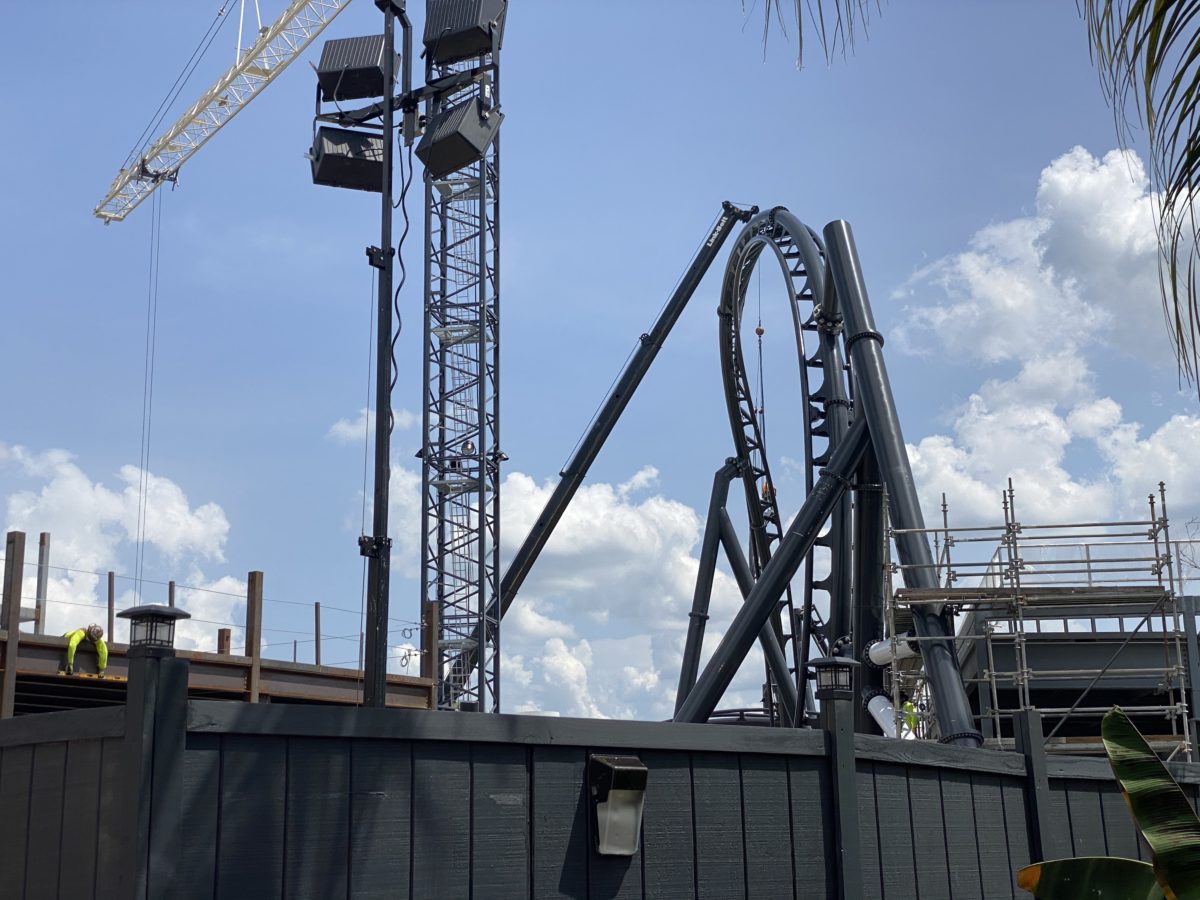 You could say all this construction throws me for a loop! (Okay, I'll stop before a T. Rex eats me.)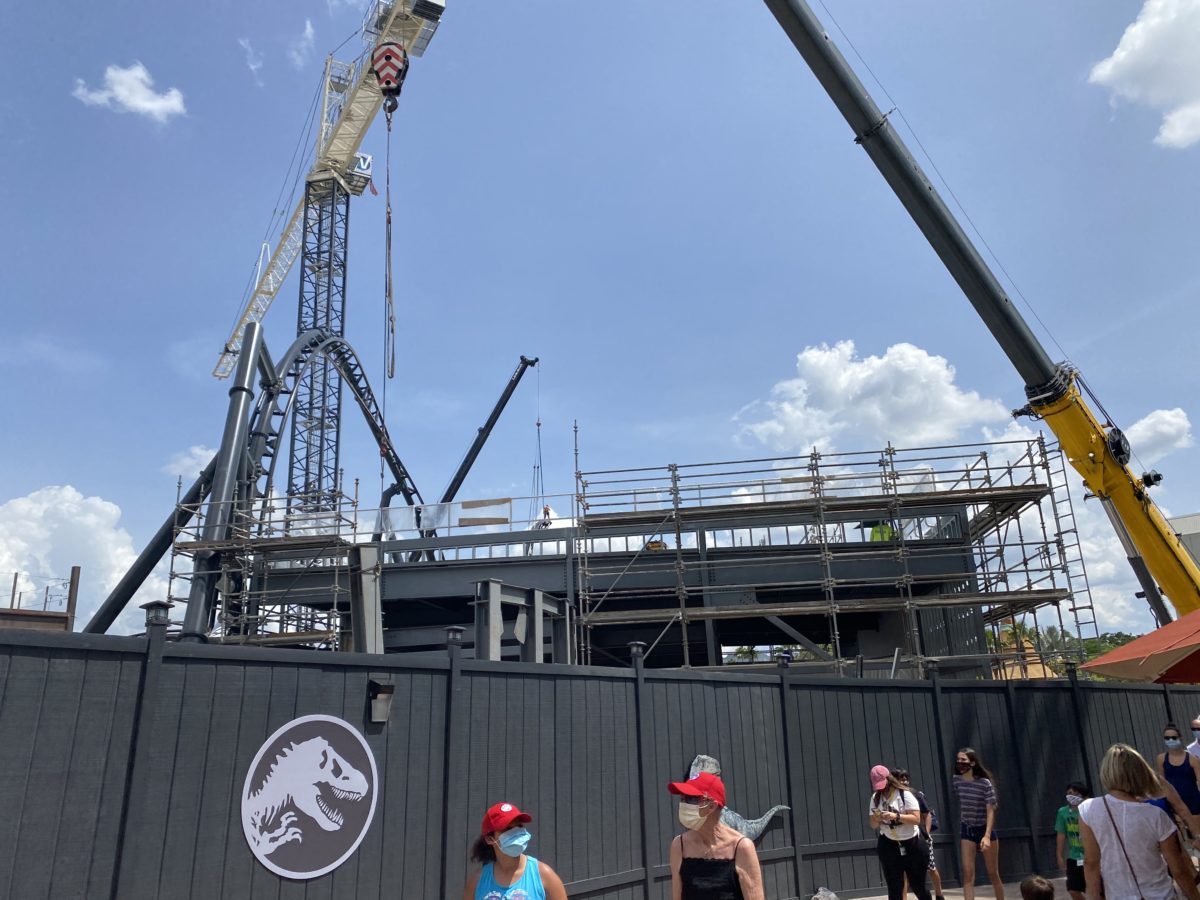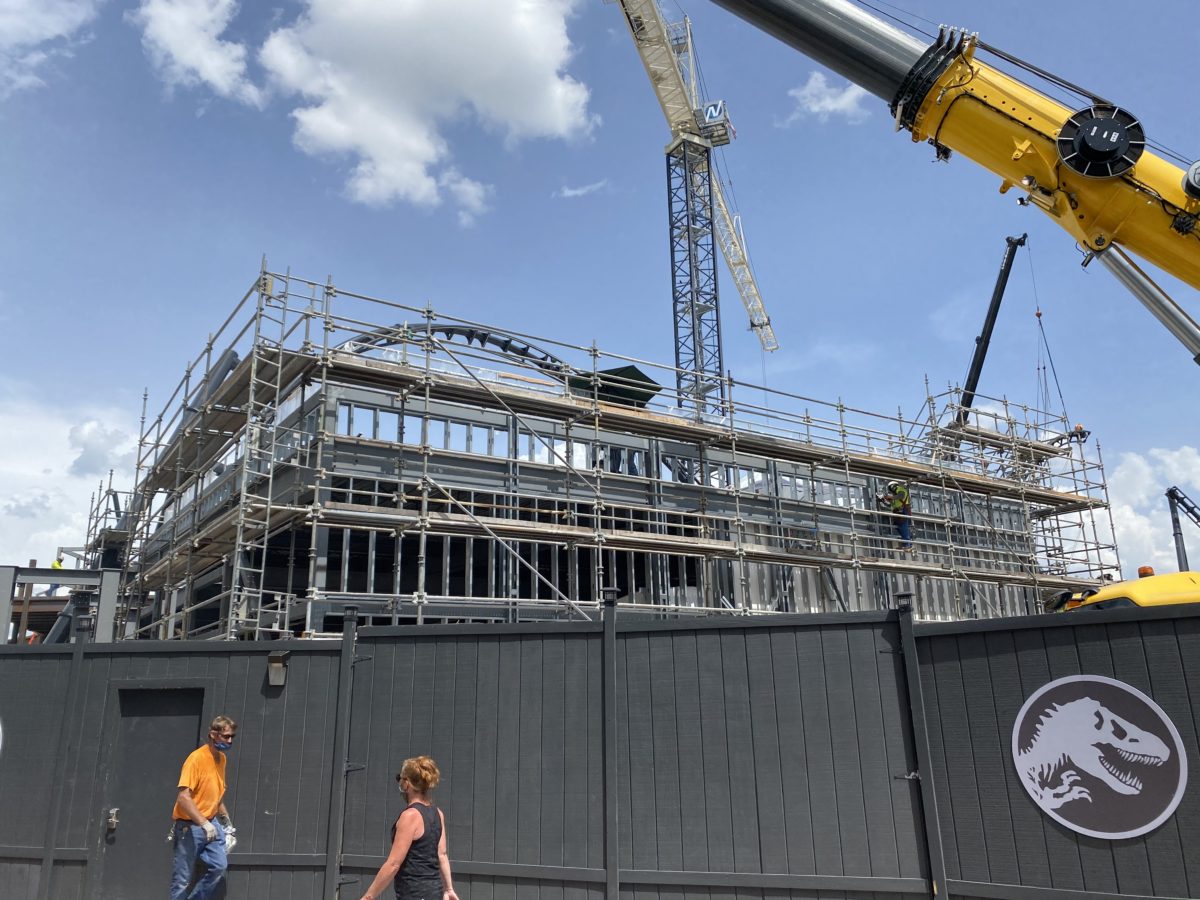 It looks like yet another story has been added to the show building closest to the guest pathway. Fittingly for Jurassic Park, this looks to be one massive attraction.
For more information on booking your next trip with our official travel agent sponsor, the Vacationeer, visit wdwnt.travel.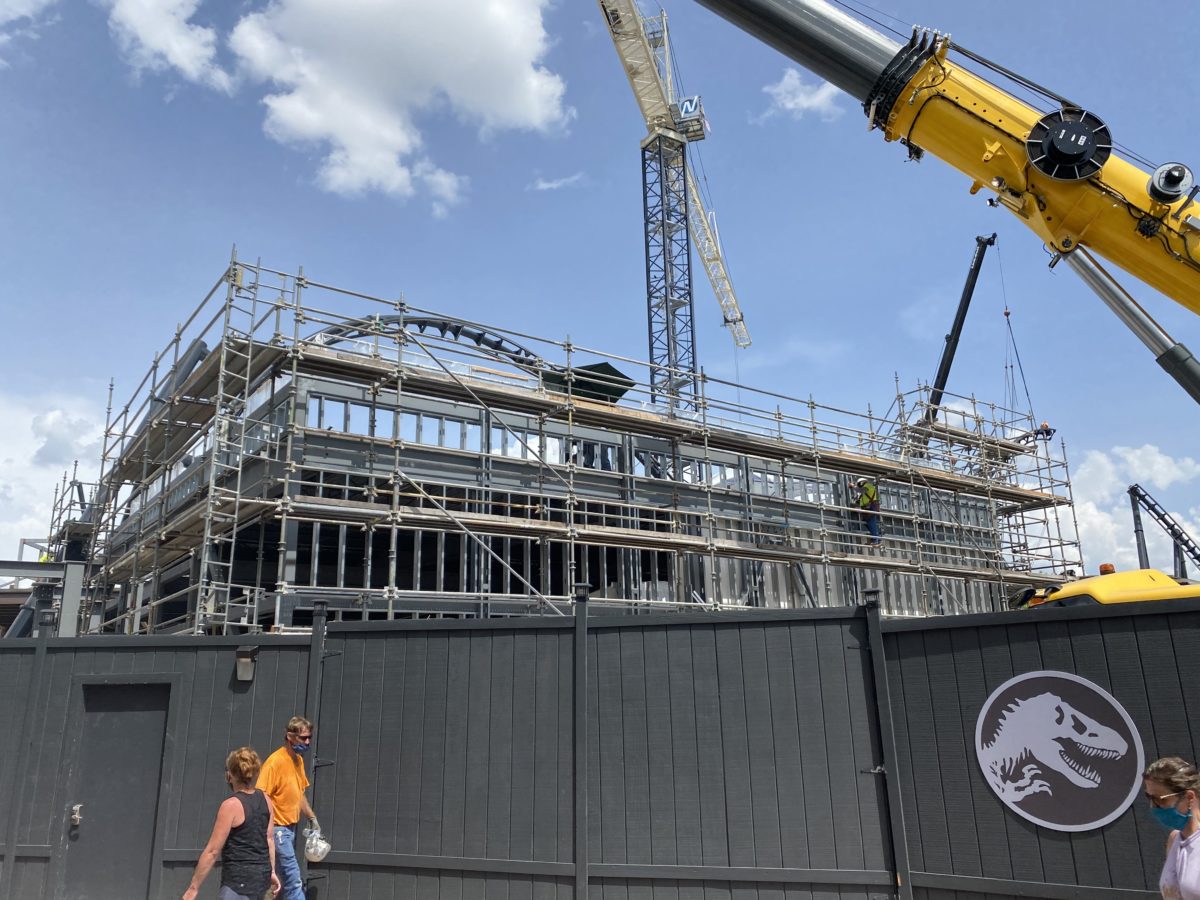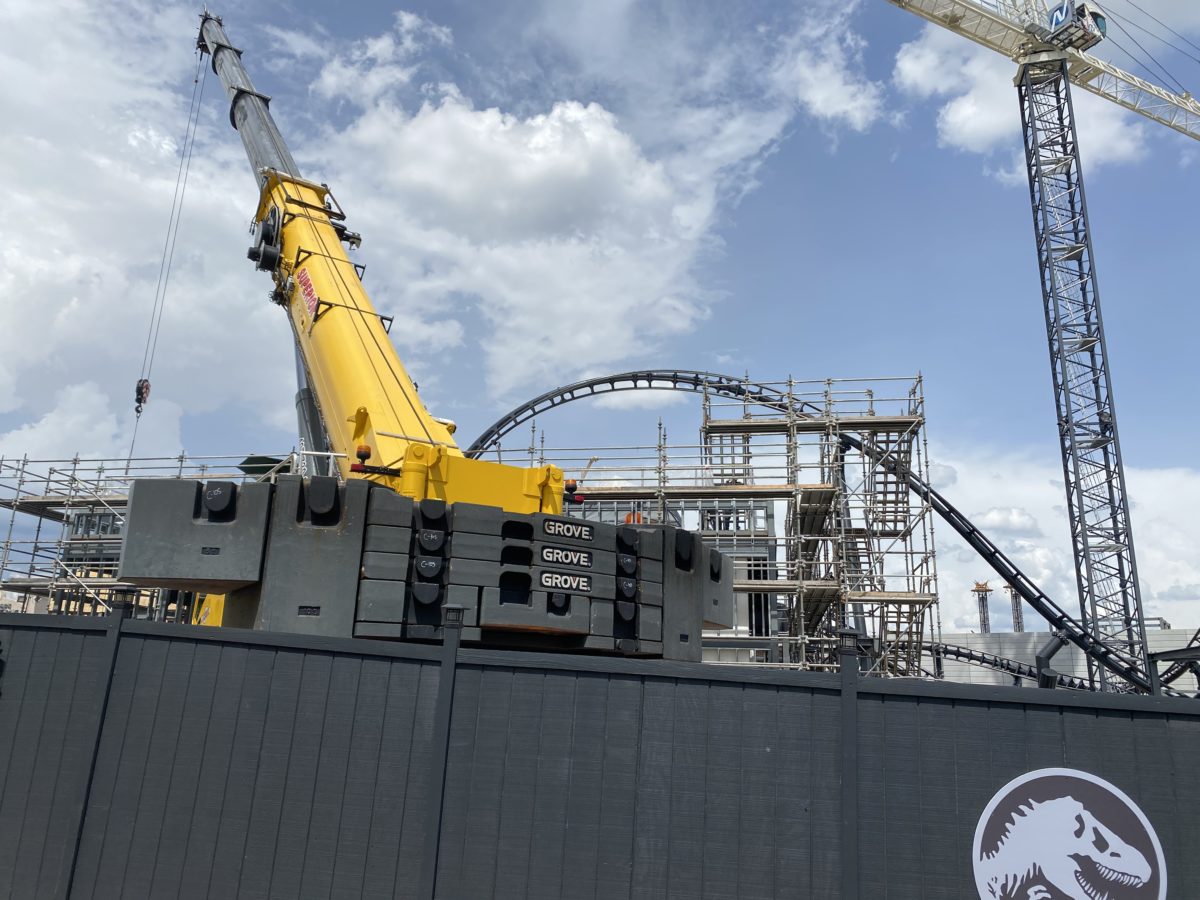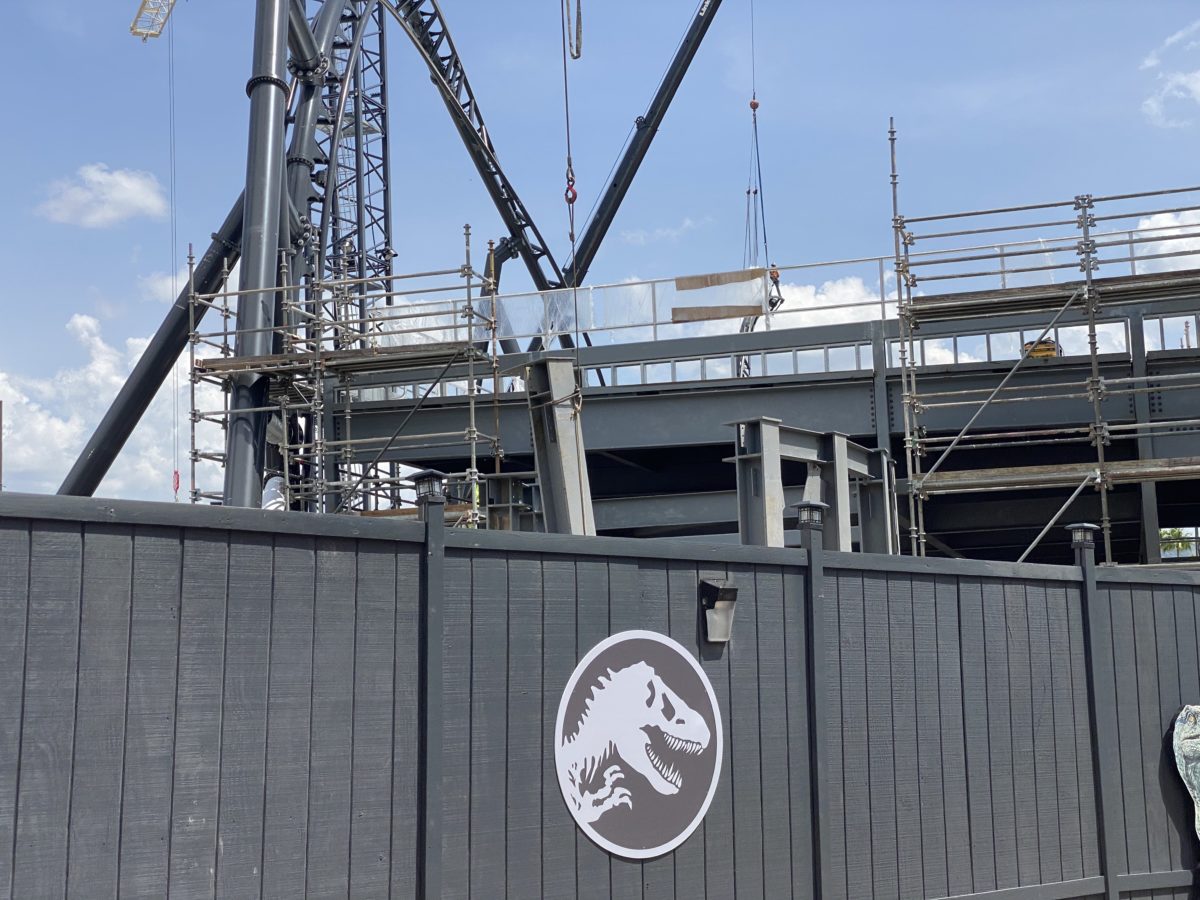 Near the dinosaur-shaped rock work, our reporters spotted a new piece of track for what looks to be an inversion. A construction worker was even working on top of it!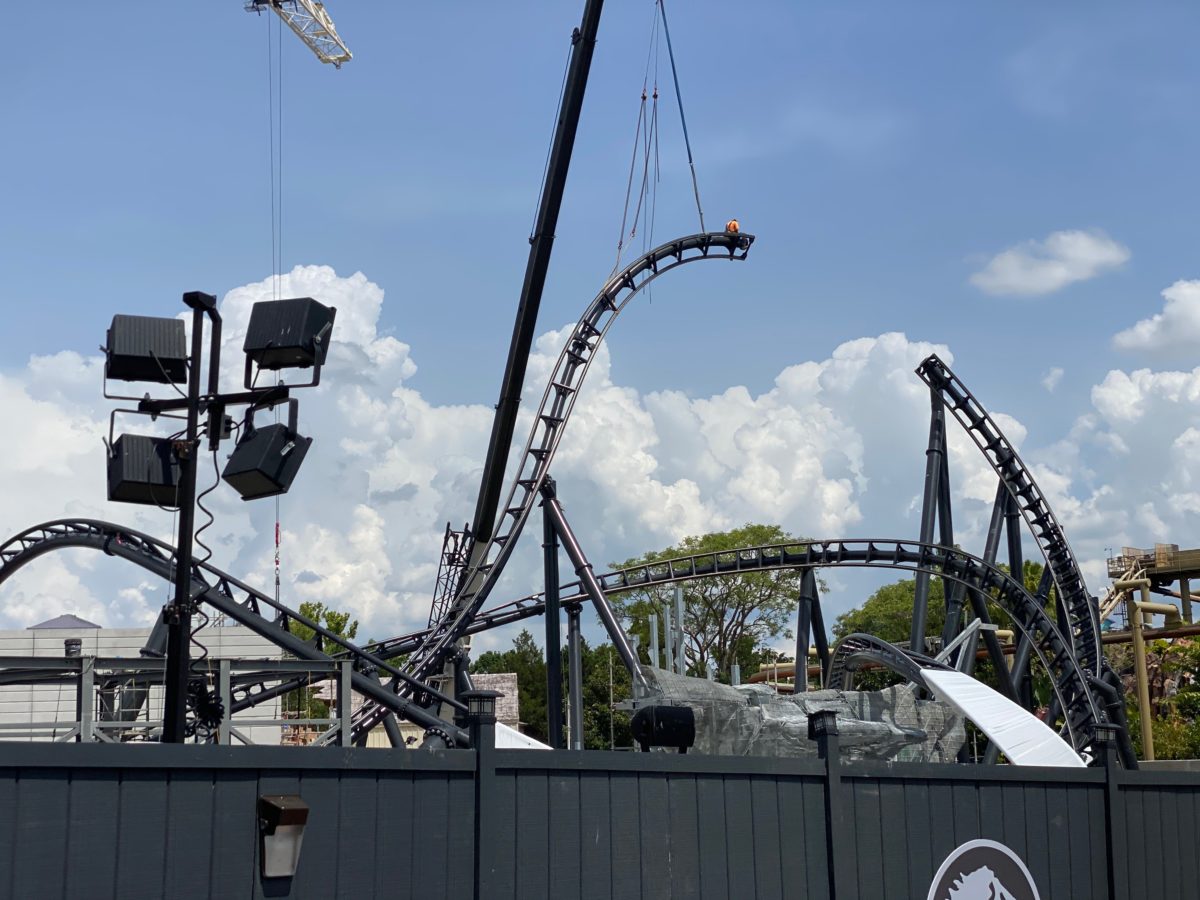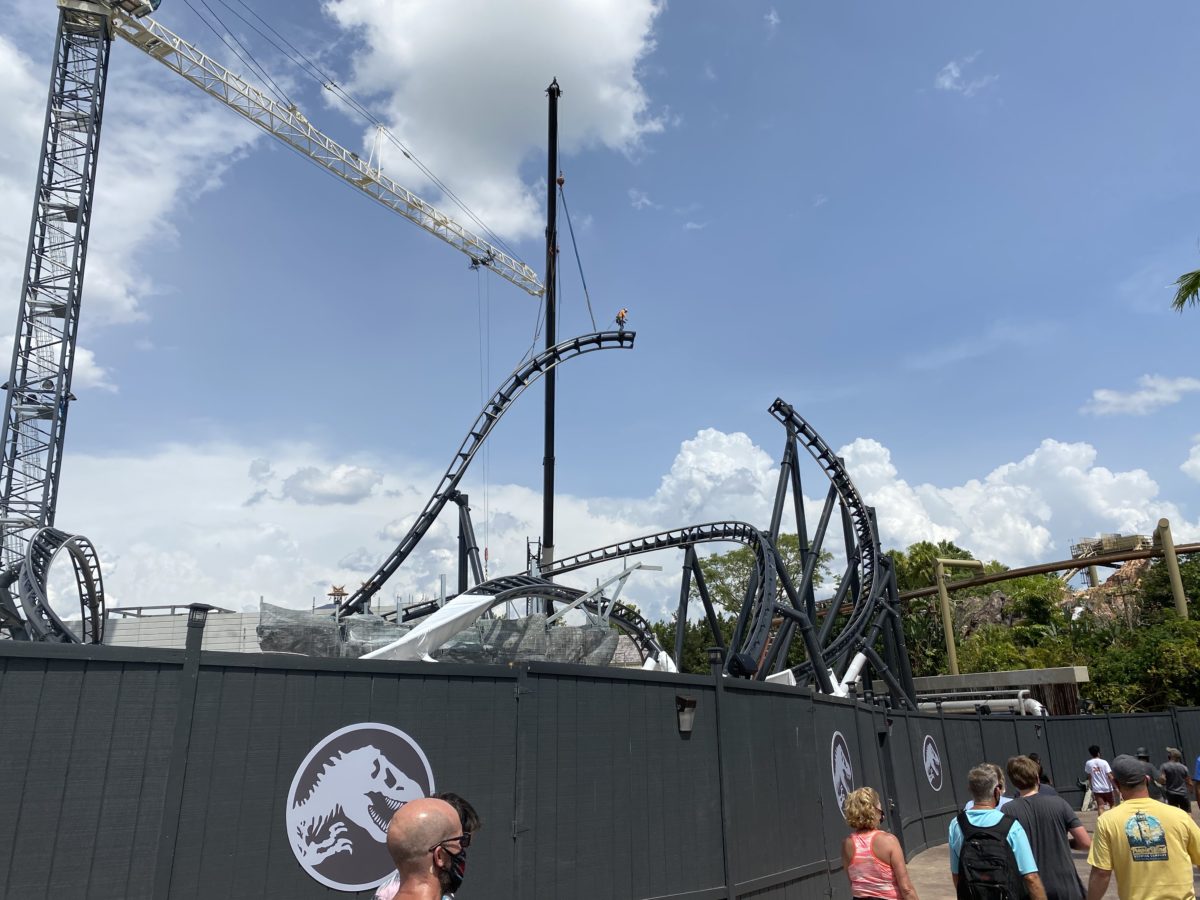 I'll tell you this much: I'm glad I'm not the one working up there. My spine tingles when I'm up high on completed roller coasters!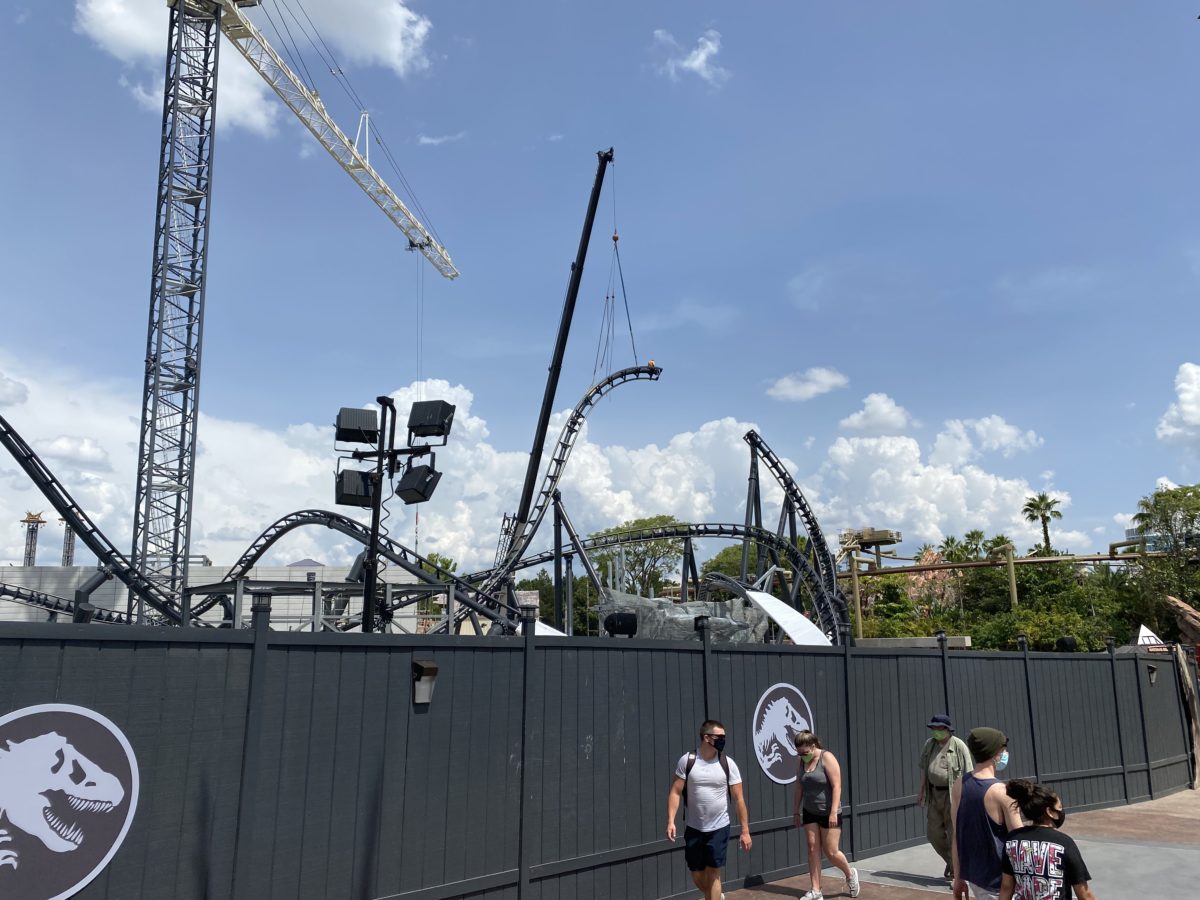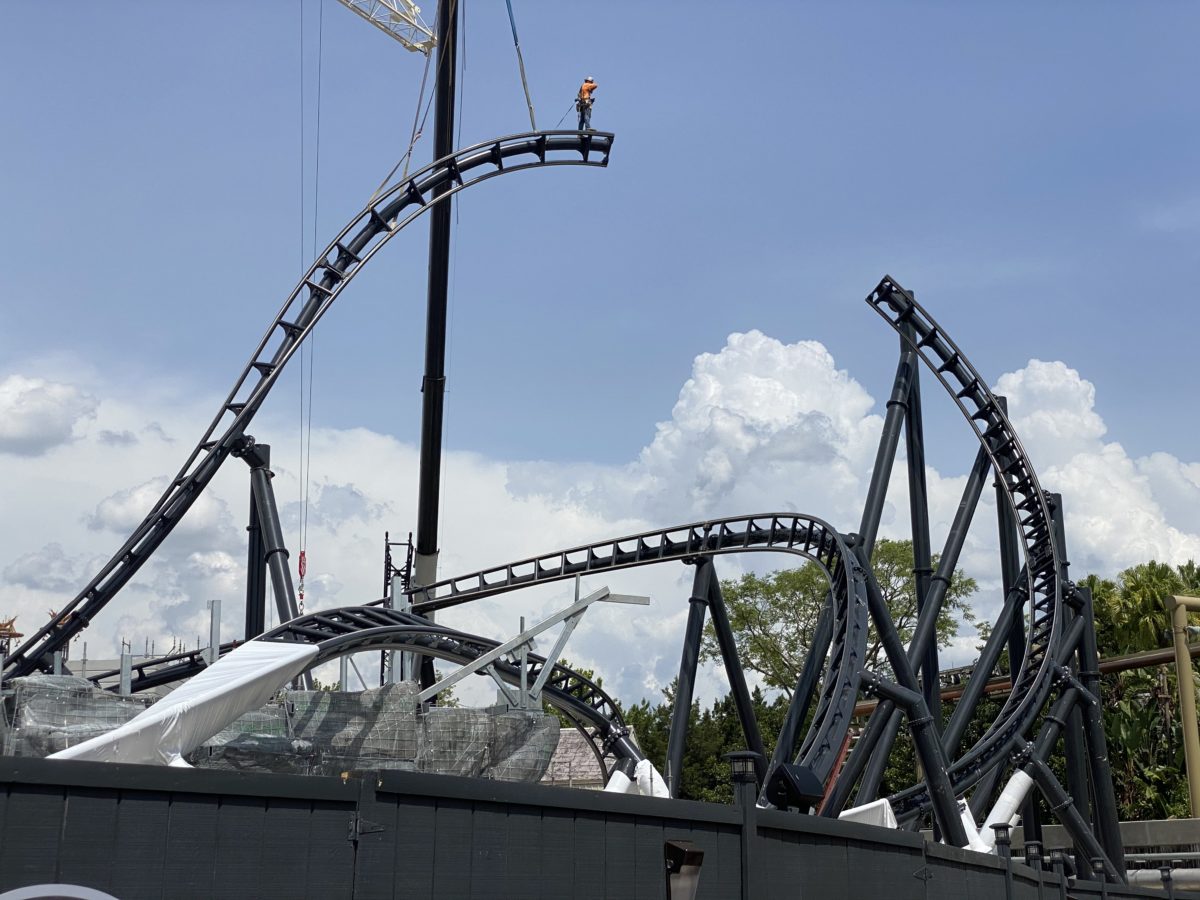 Still, I have to tip my (hard) hat to those construction workers. They really work hard so we can enjoy their labors in the future.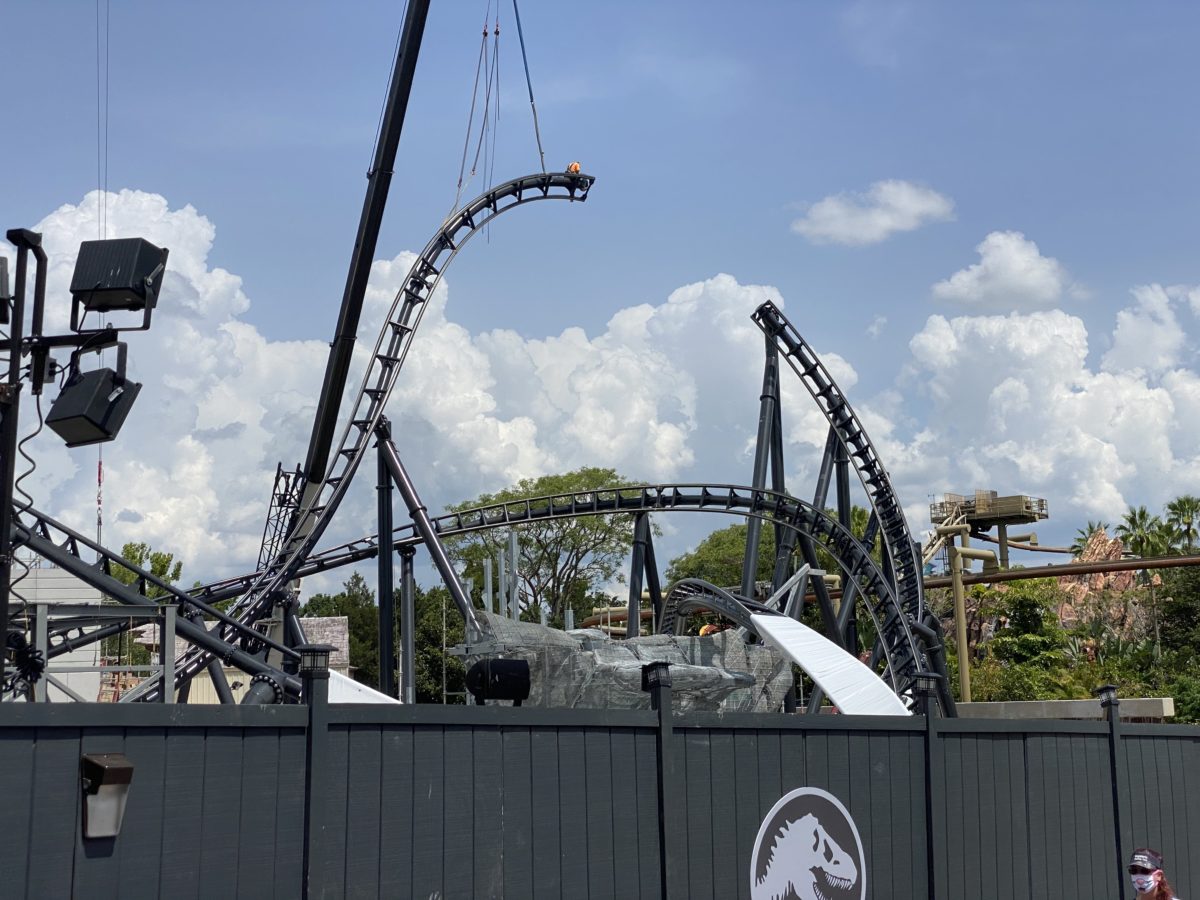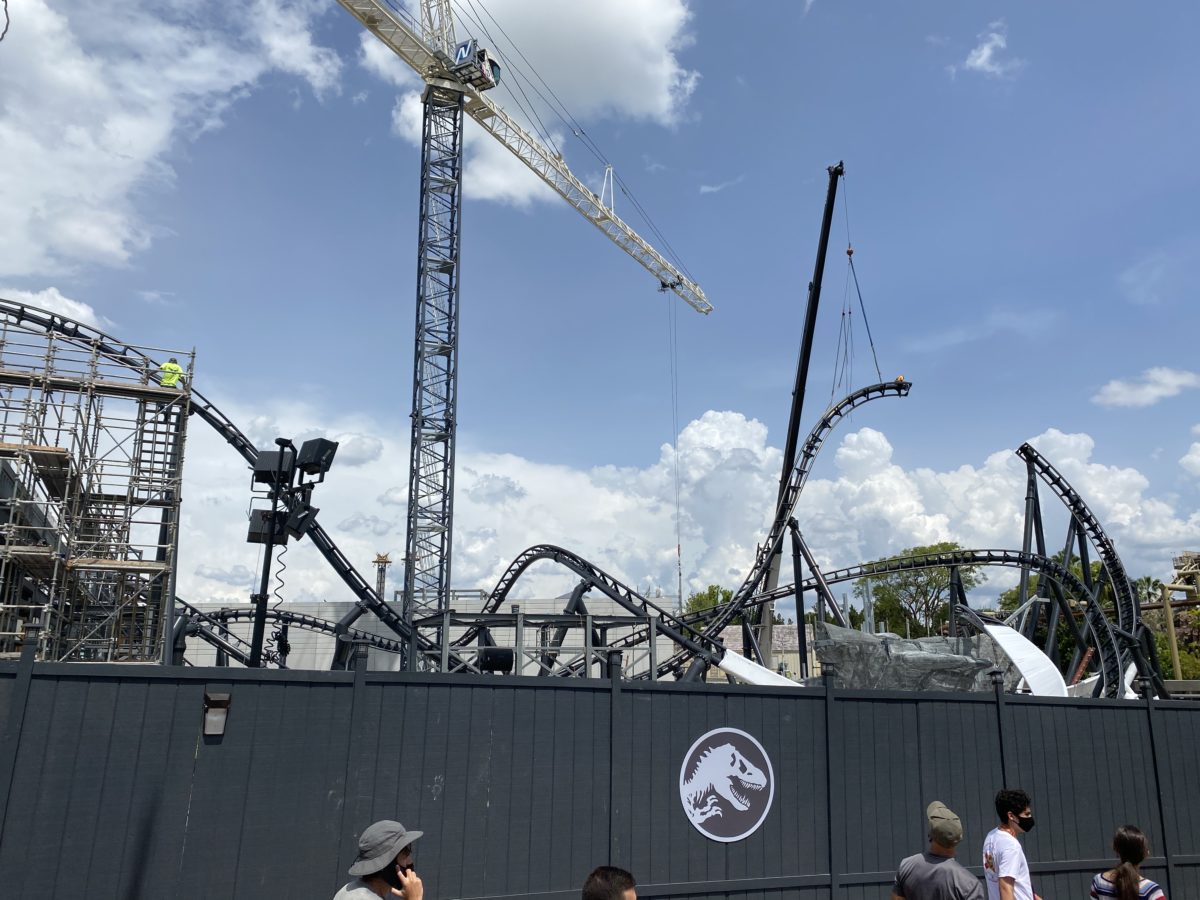 Next to the newly-installed track, even more track has risen.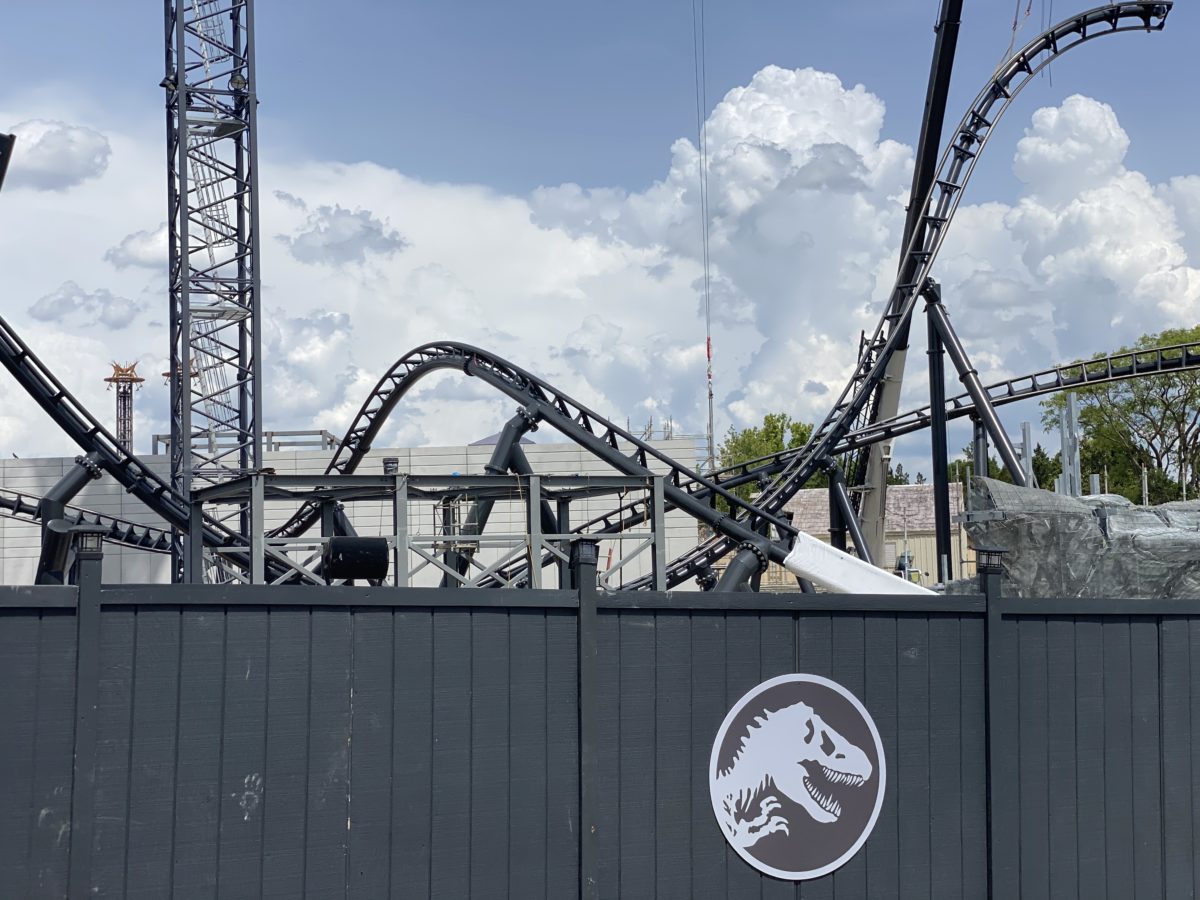 Soon enough, guests will be flying over that hill.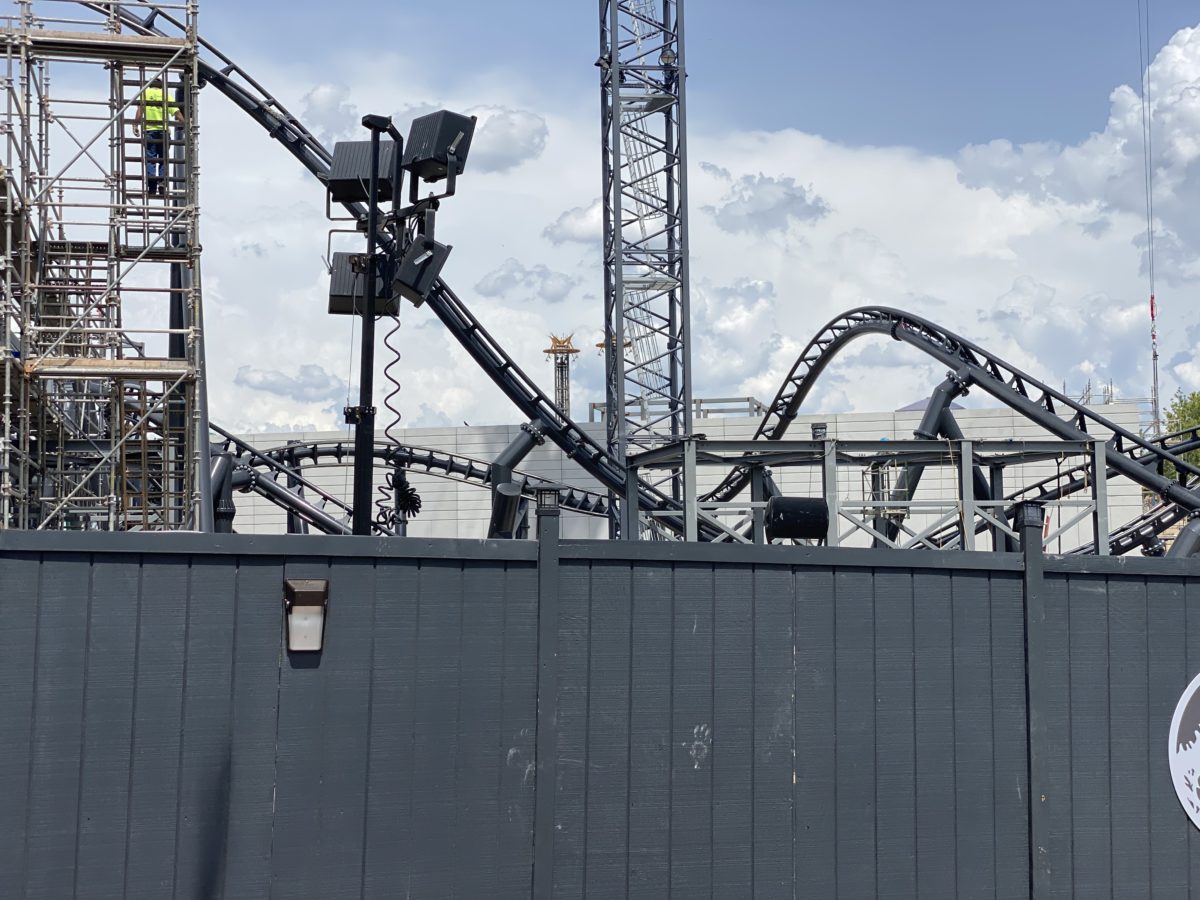 What looks like another show building stands behind that, with Doctor Doom's Fearfall looming in the distance.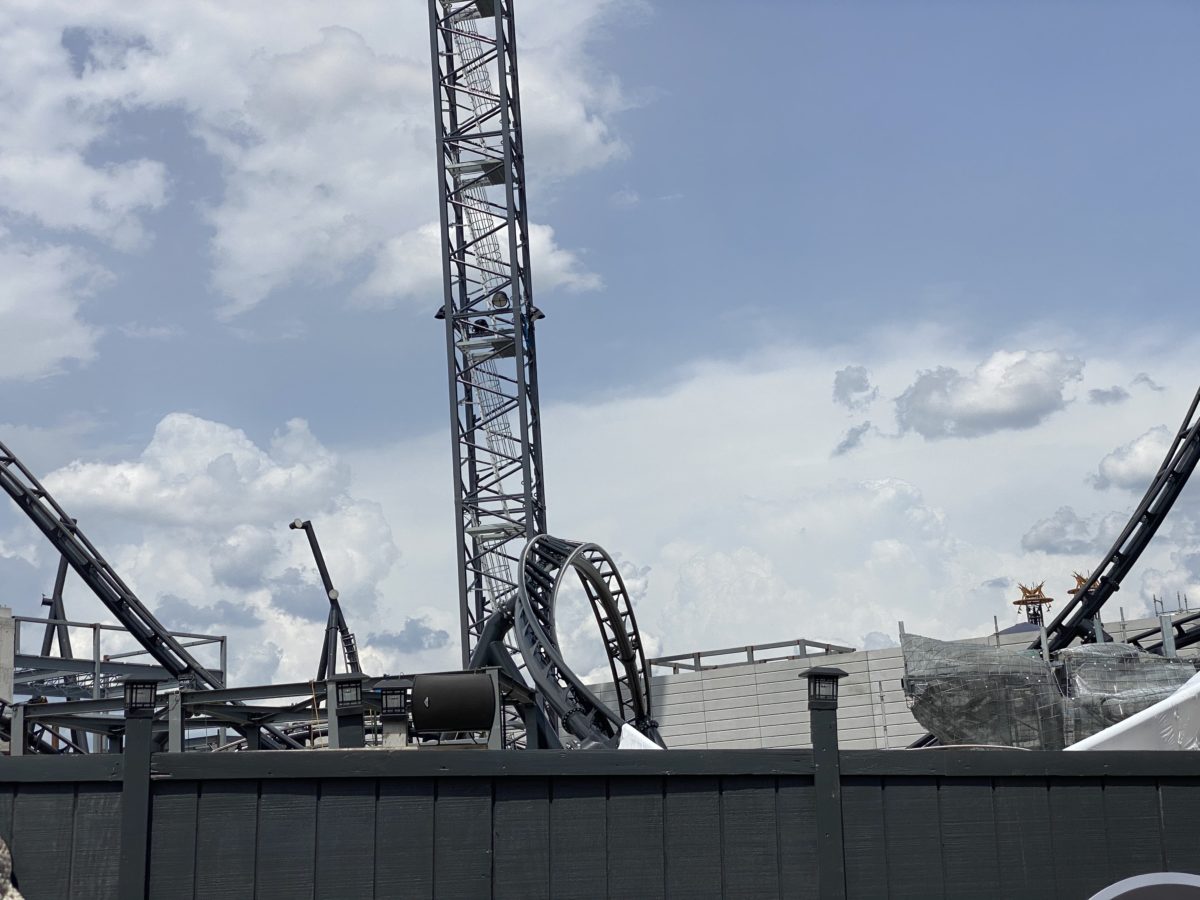 Much like the coaster itself, this construction seems to be running very fast!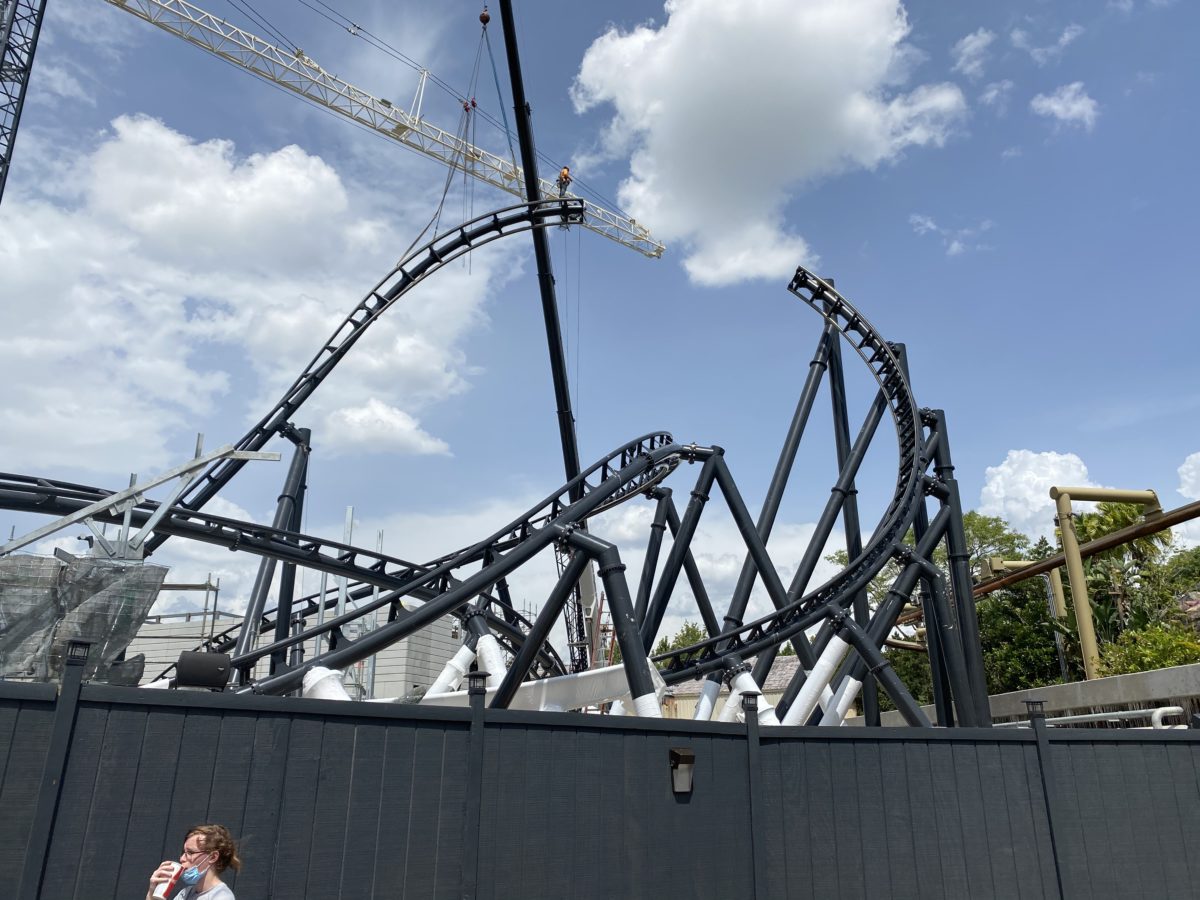 And with this final shot of the new track (and that very brave construction worker), our latest tour is at its end. Keep reading WDWNT and Universal Parks News Today for continuing coverage of "Velocicoaster" construction at Universal's Islands of Adventure!