We love brightening our kitchens with all things Mickey, and there's some great new items in Disney Springs this week to help us reach the ultimate Disney aesthetic potential. Have you seen the amazing new "Mousewares" collection of homeware in World of Disney yet?
More recently, we spotted this cute new magnet set. Each of the five magnets in the set represents cute Disney versions of regular kitchen utensils.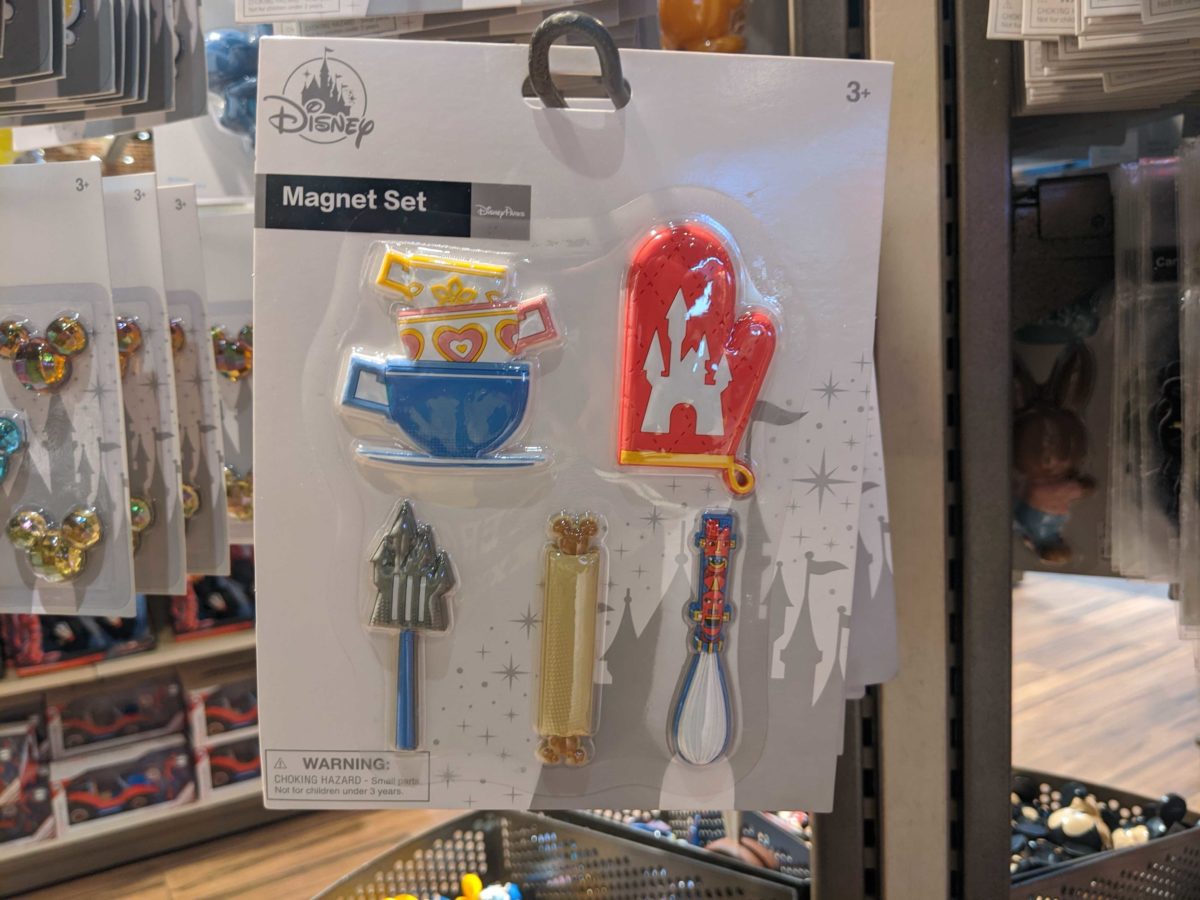 First up in the set is an adorable stack of teacups and saucers, and next to that is a bright red oven mitt, adorned with a white castle design. The cute, intricate design details on these make them all the more sweeter for your fridge.
On the bottom, we have three more Disney utensils. On the left is a spatula, shaped like the beautiful Cinderella Castle, with a bright blue handle. In the middle, you'll see a fun, textured rolling pin, complete with Mickey head handles on either side. I love the Totem Pole whisk on the right with it's bold blue and orange colors. Definitely reminiscent of the Canada pavilion at EPCOT or even the tiki figures from Adventureland!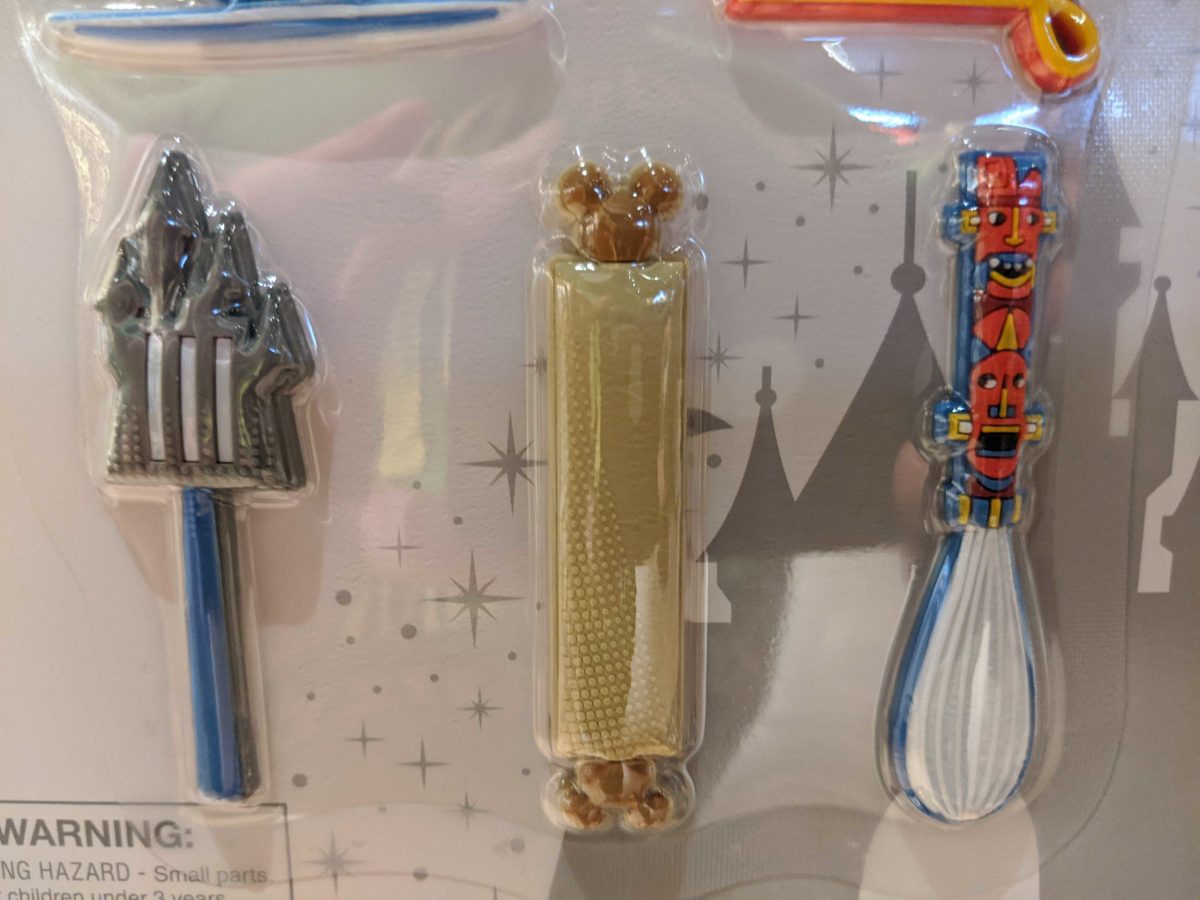 This set can be found in World of Disney in Disney Springs, alongside all the other magical magnets. The set costs $12.99, or "Teal" under the color-coded system.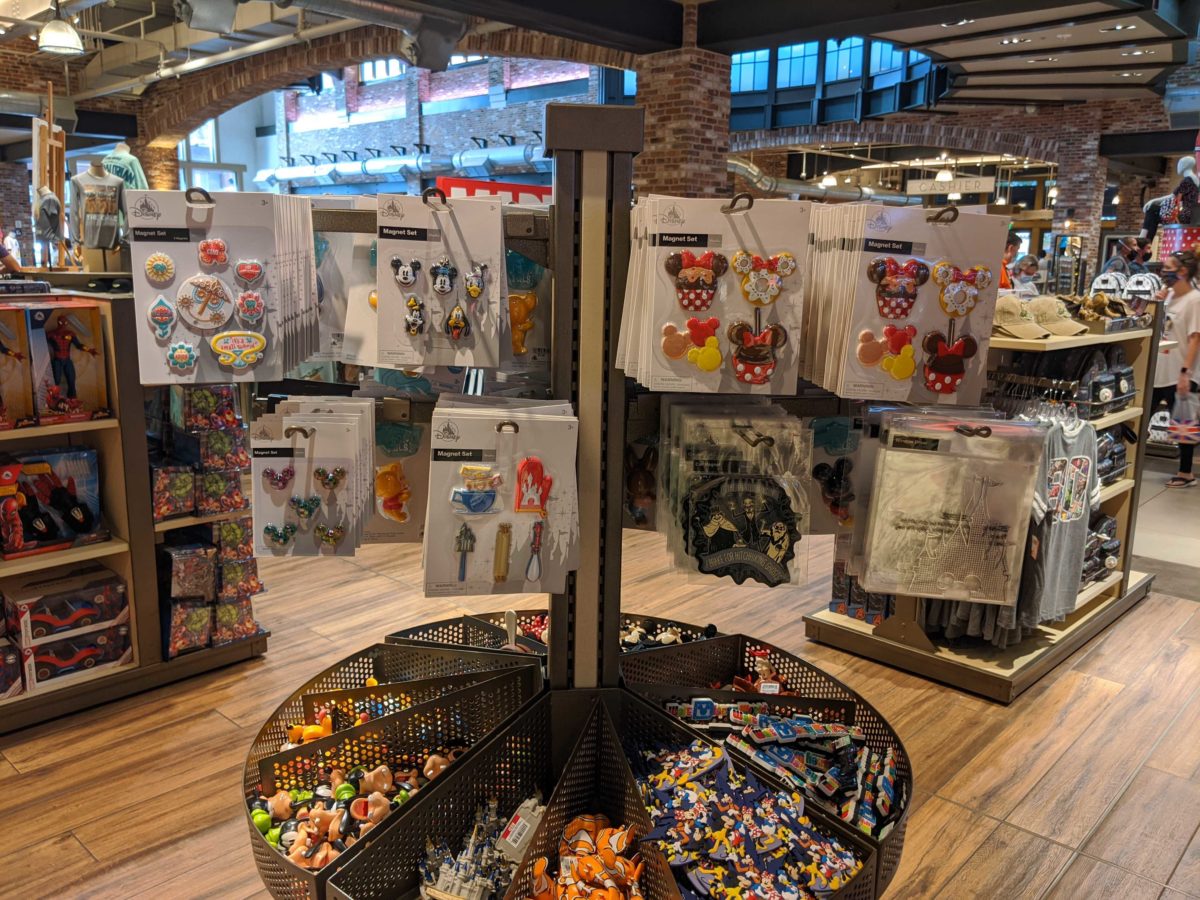 Will you be brightening up your kitchen by sticking these magnets to your fridge any time soon? Which is your favorite?