One of the biggest appeals of staying at a Disney Resort hotel is the famed refillable resort mug, which offers unlimited refills throughout your stay and makes a great souvenir. As we trek through the newly-reopened DVC resorts at Walt Disney World today, we stopped by Primo Piatto at Disney's Rivera Resort to check in on the current status of this popular drink option.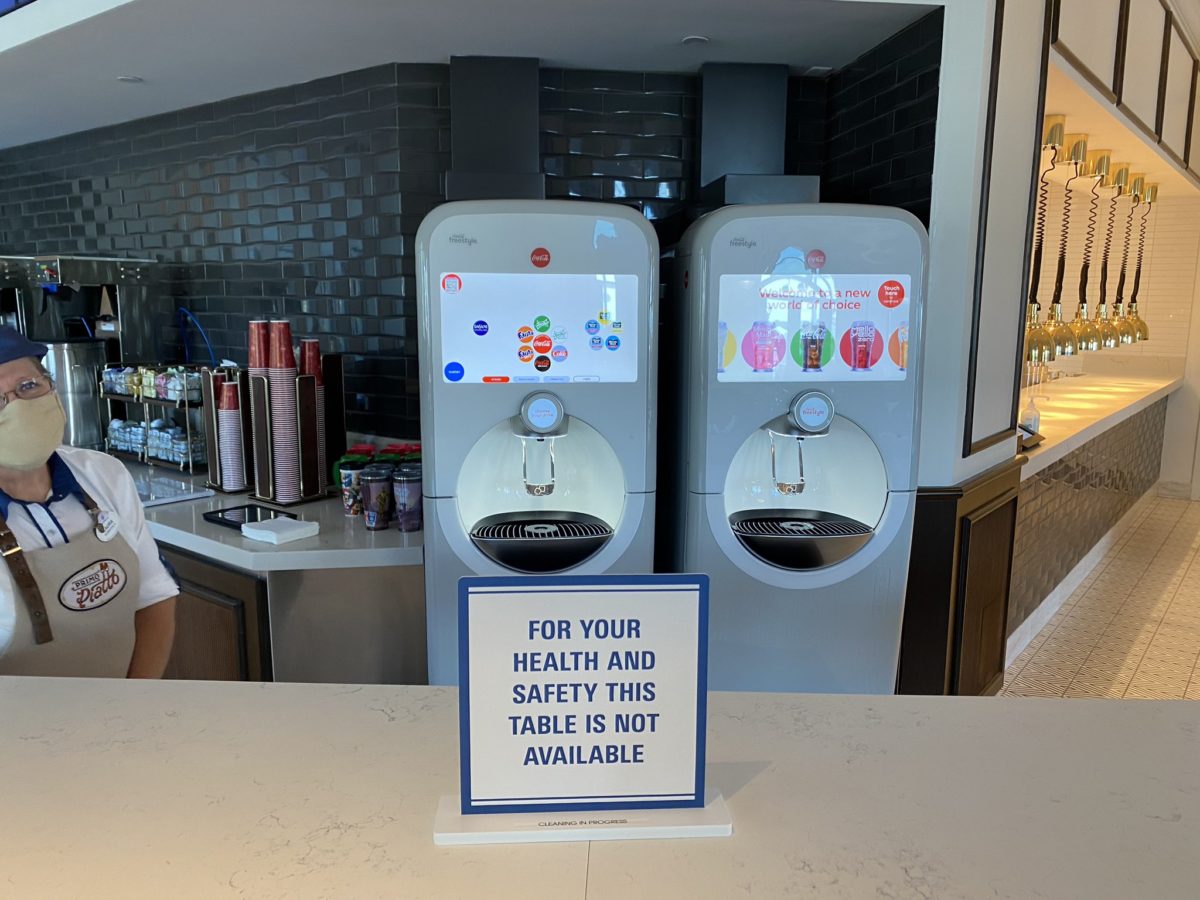 The good news is, refill mugs are still available for purchase at $19.99 in most resort quick-service locations. However, to aid in social distancing and enhanced cleanliness, the process of obtaining a refill has changed somewhat.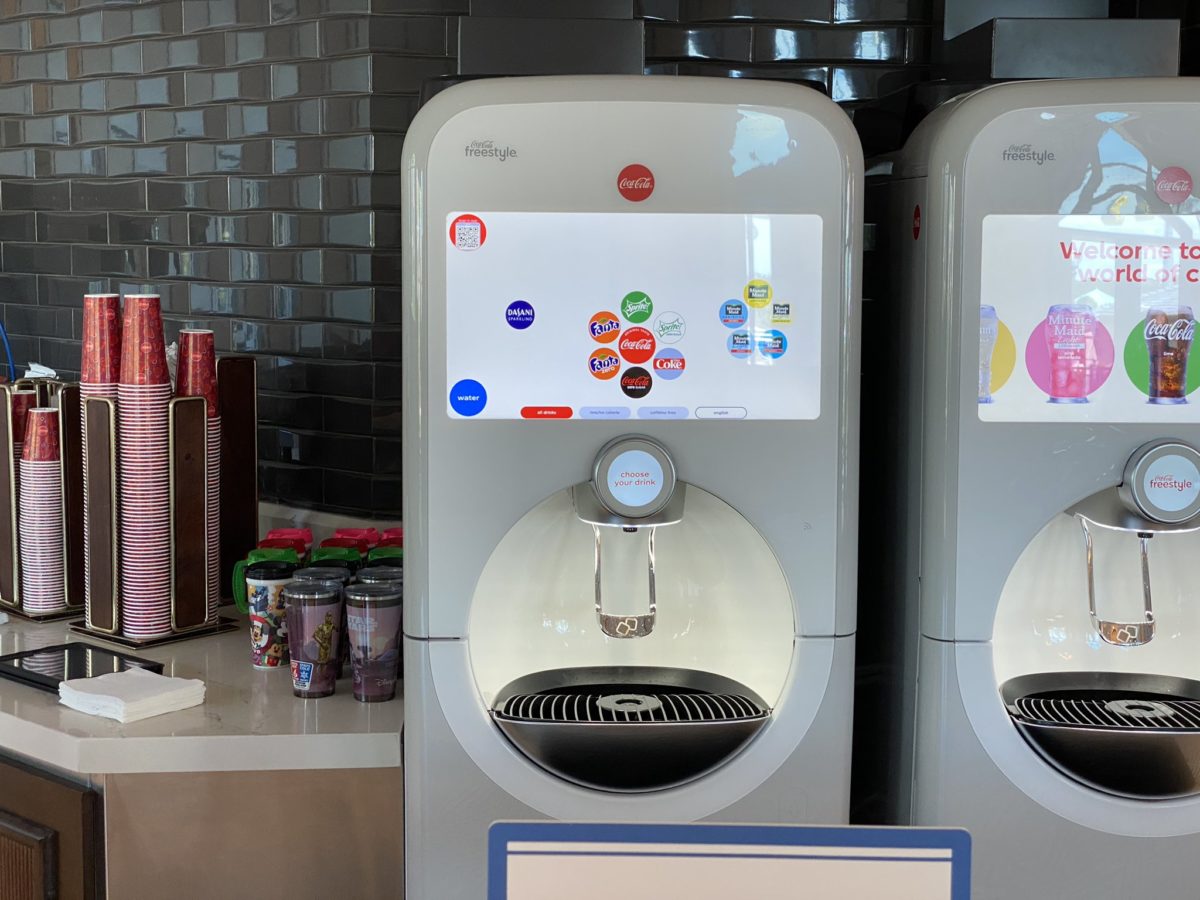 Guests can have unlimited refills still, but must ask a Cast Member stationed at the beverage station, in this case Riviera's own Coke Freestyle fountain, as opposed to self-service.
Beverage options are currently limited to sparkling Dasani water, Coca-Cola soda products, and Minute Maid juices. Cast Members will fill up a disposable cup for you to refill your own resort mug with as often as you'd like.
It's unknown how long this modified refill process will be around for, but as far as we know, it's a part of the "new normal" at Walt Disney World for the time being.