Welcome to the arts! With many of the stores reopening today at Disney Springs, Art of Disney and World of Memories has reopened today as well with new social distancing measures in place.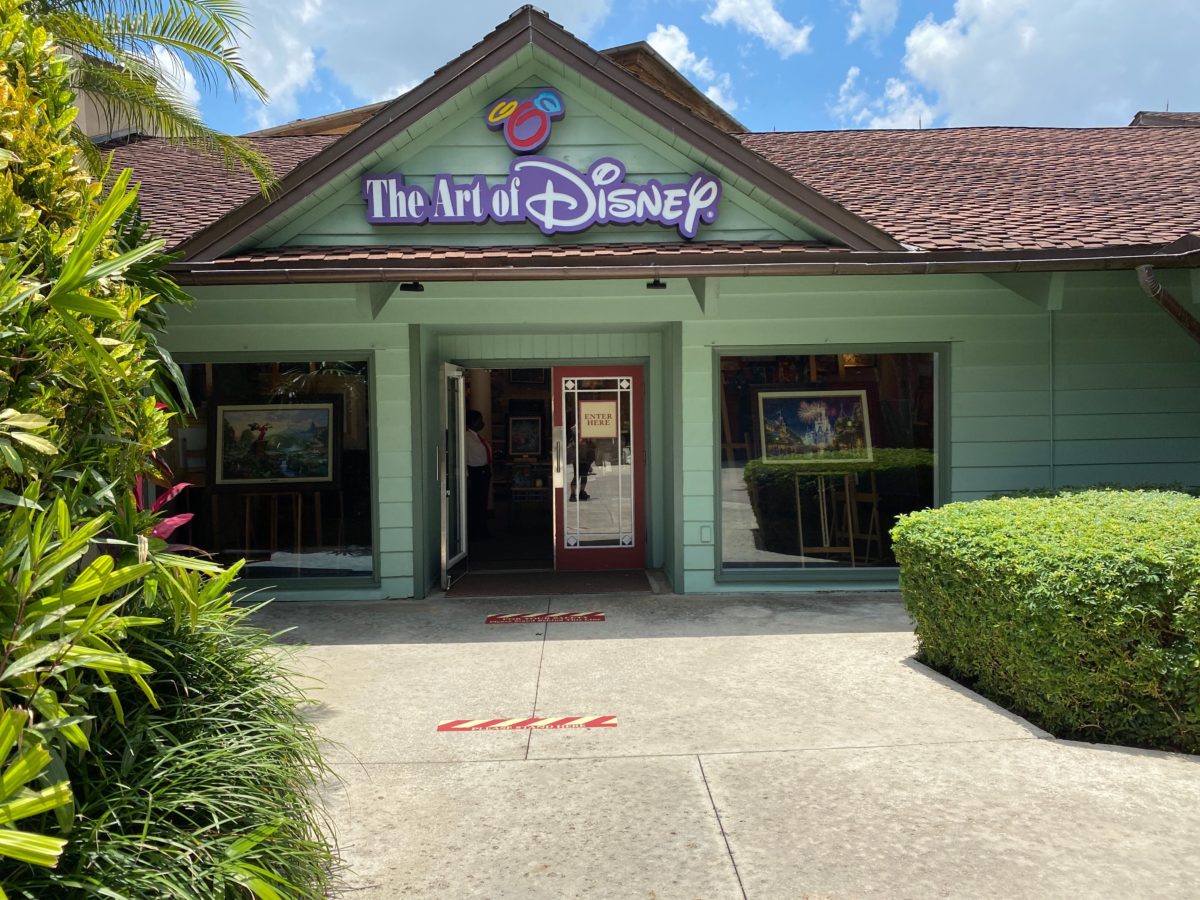 Right from the moment you walk in through the designated entrance, there are social distancing markers in place for guests to queue up while the store monitors capacity.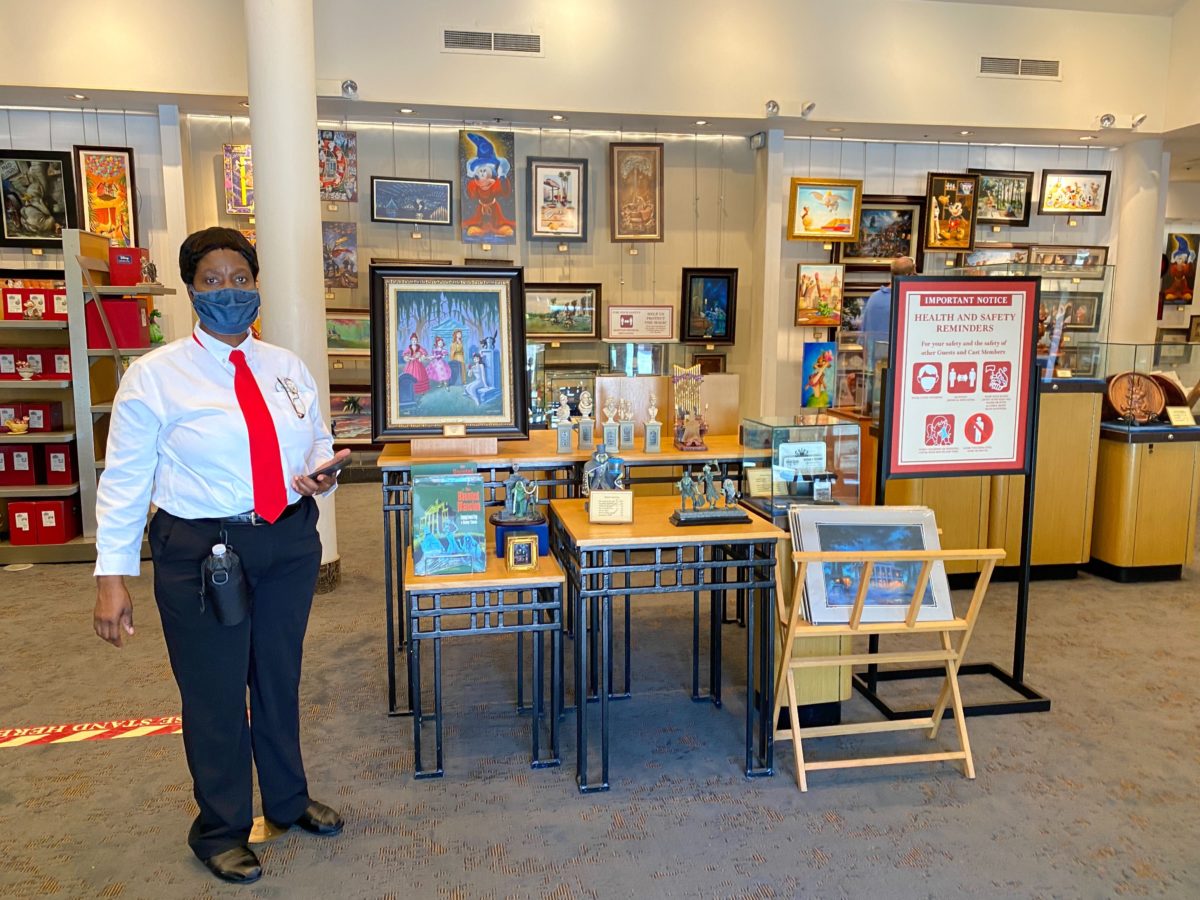 A Cast Member awaits you as you enter, with important health and safety signage posted nearby.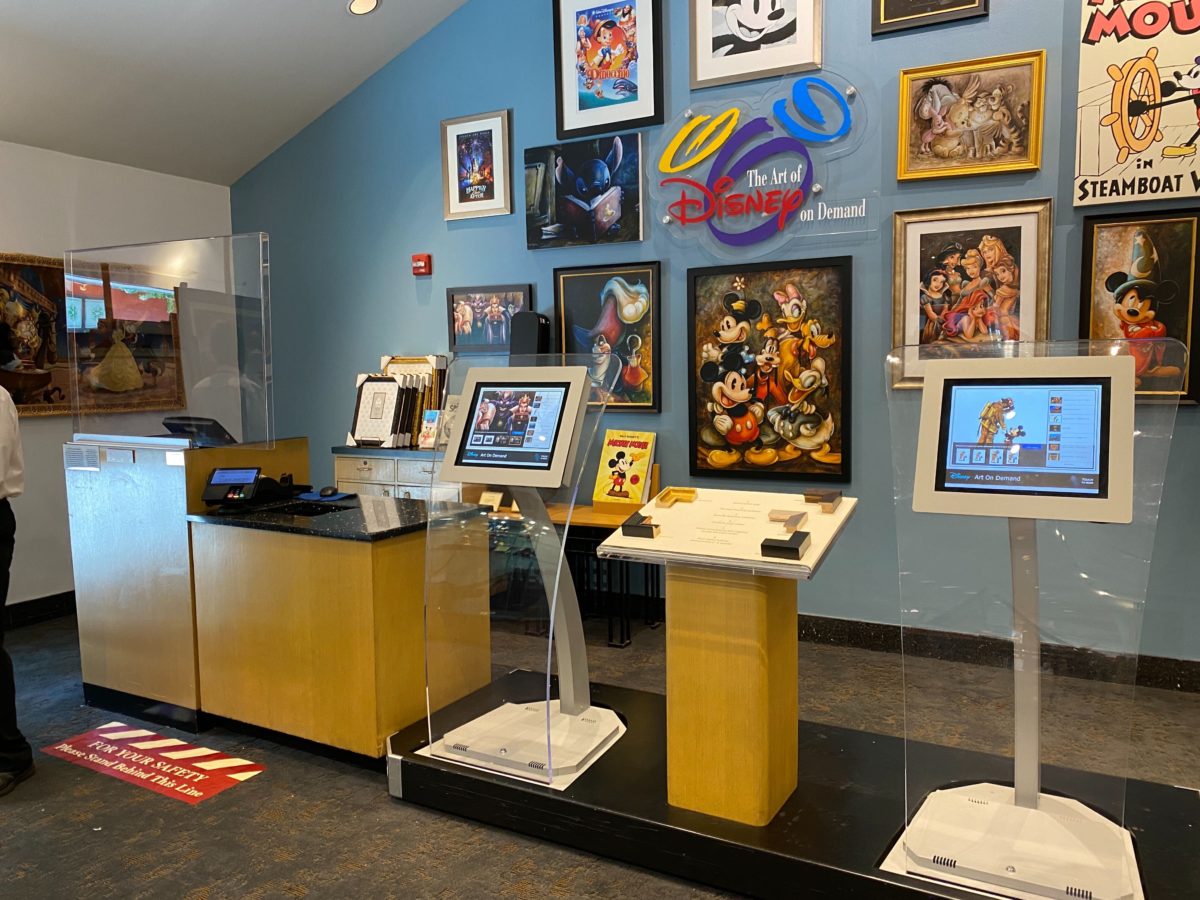 New plexiglass barriers have been installed at the registers.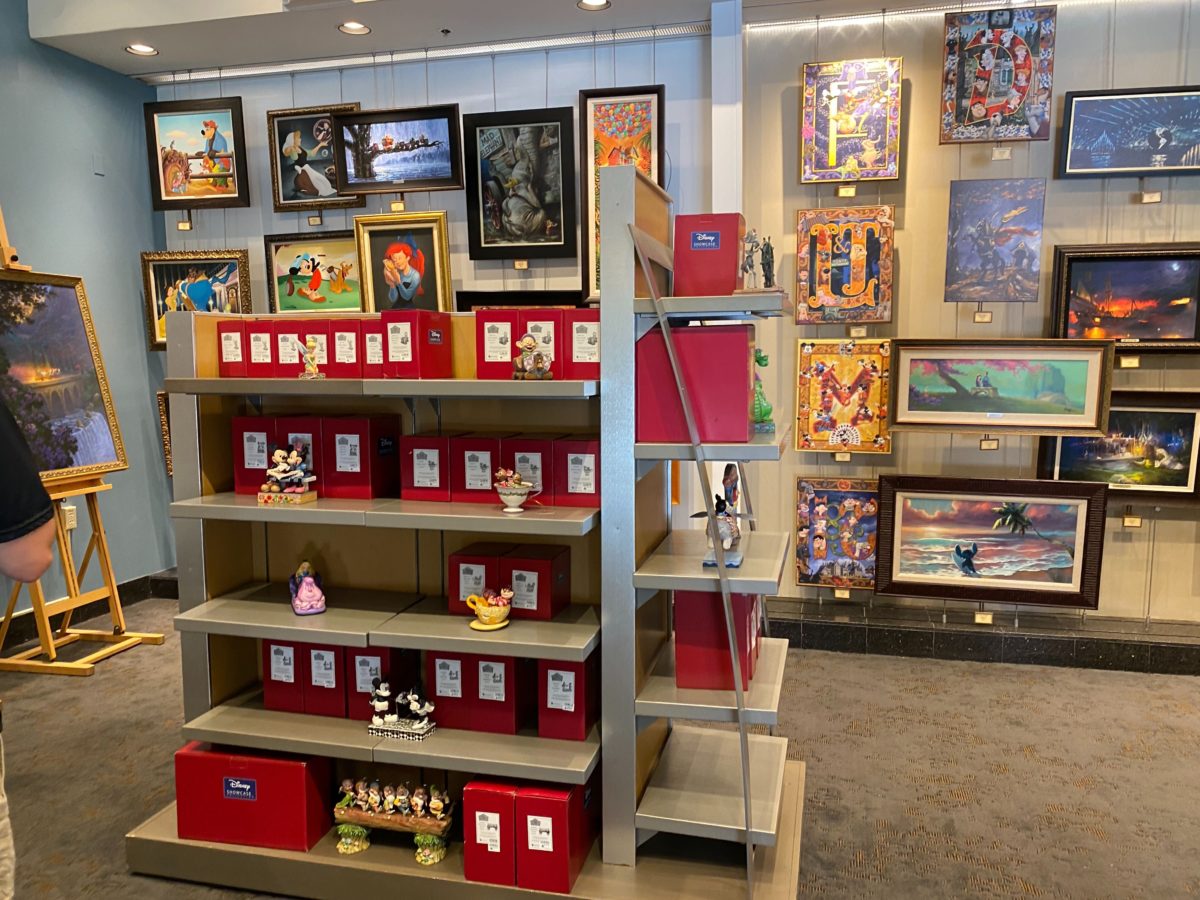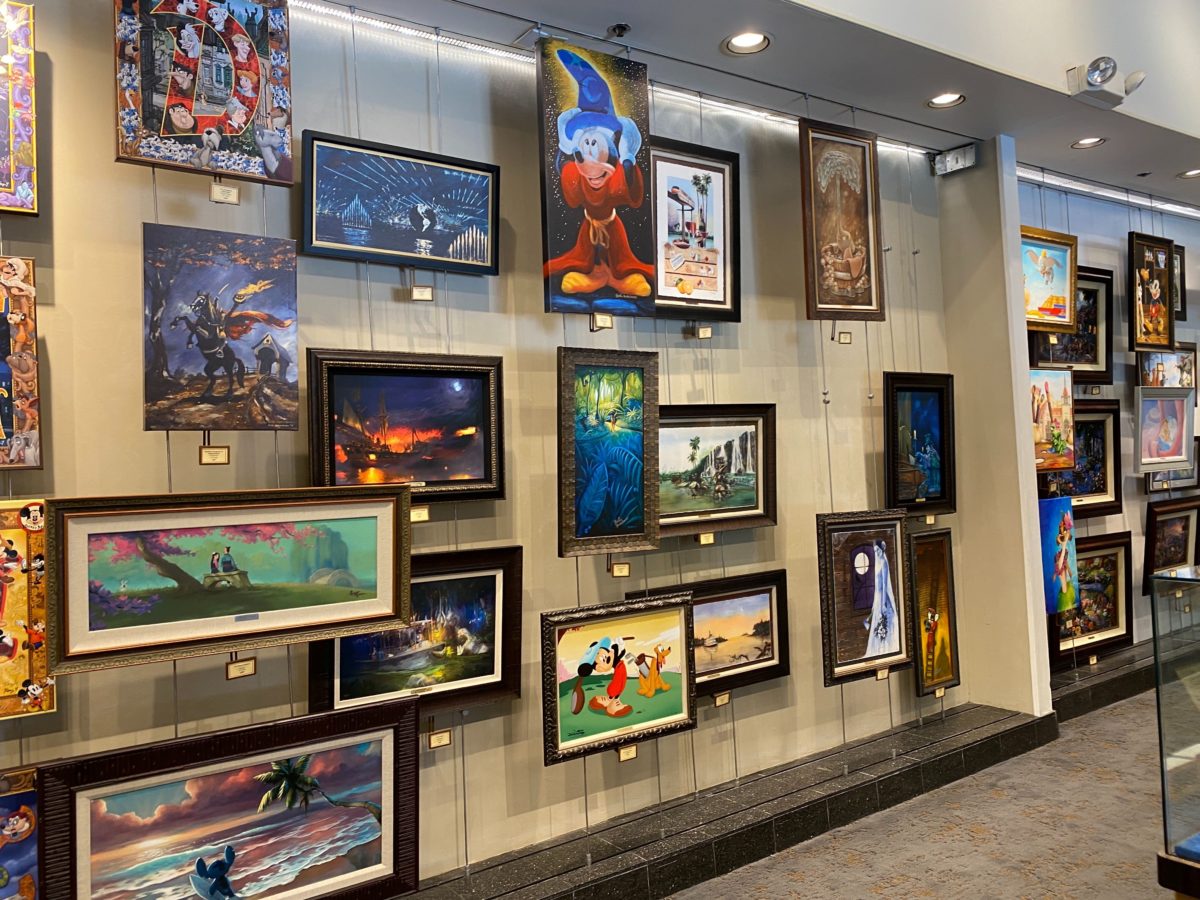 There's still plenty of artwork to choose from, from figurines, to paintings, and more.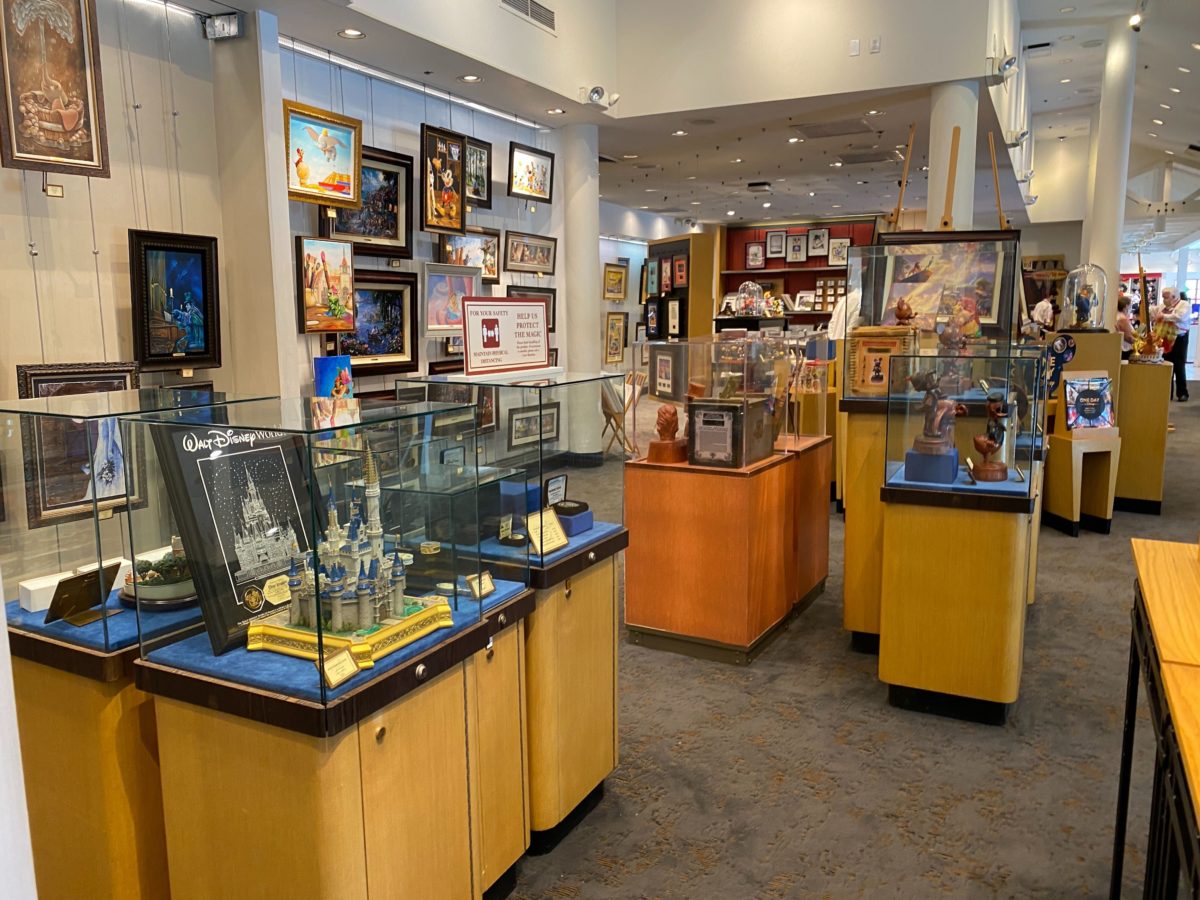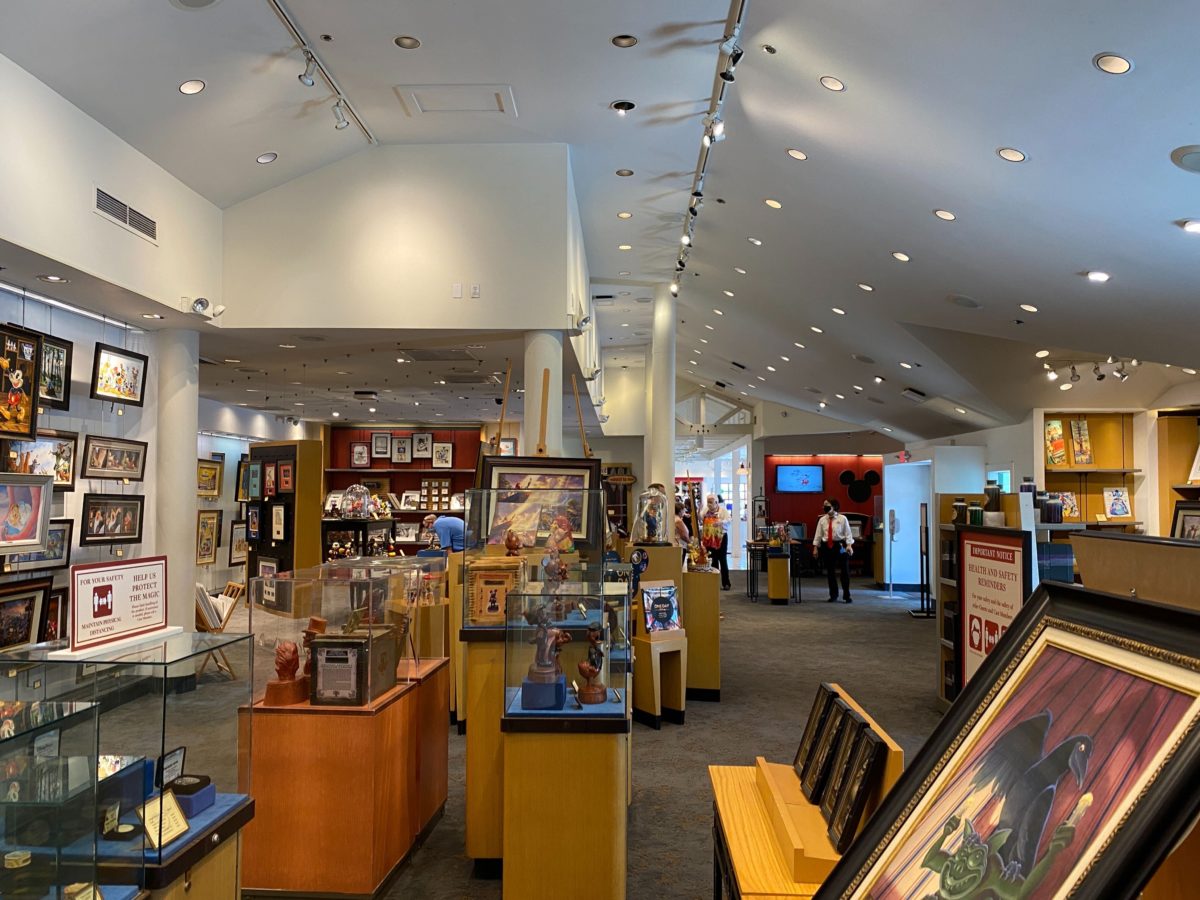 Social distancing signs have been posted throughout the store as well, so while guests admire the artwork, they're reminded to stay six feet apart.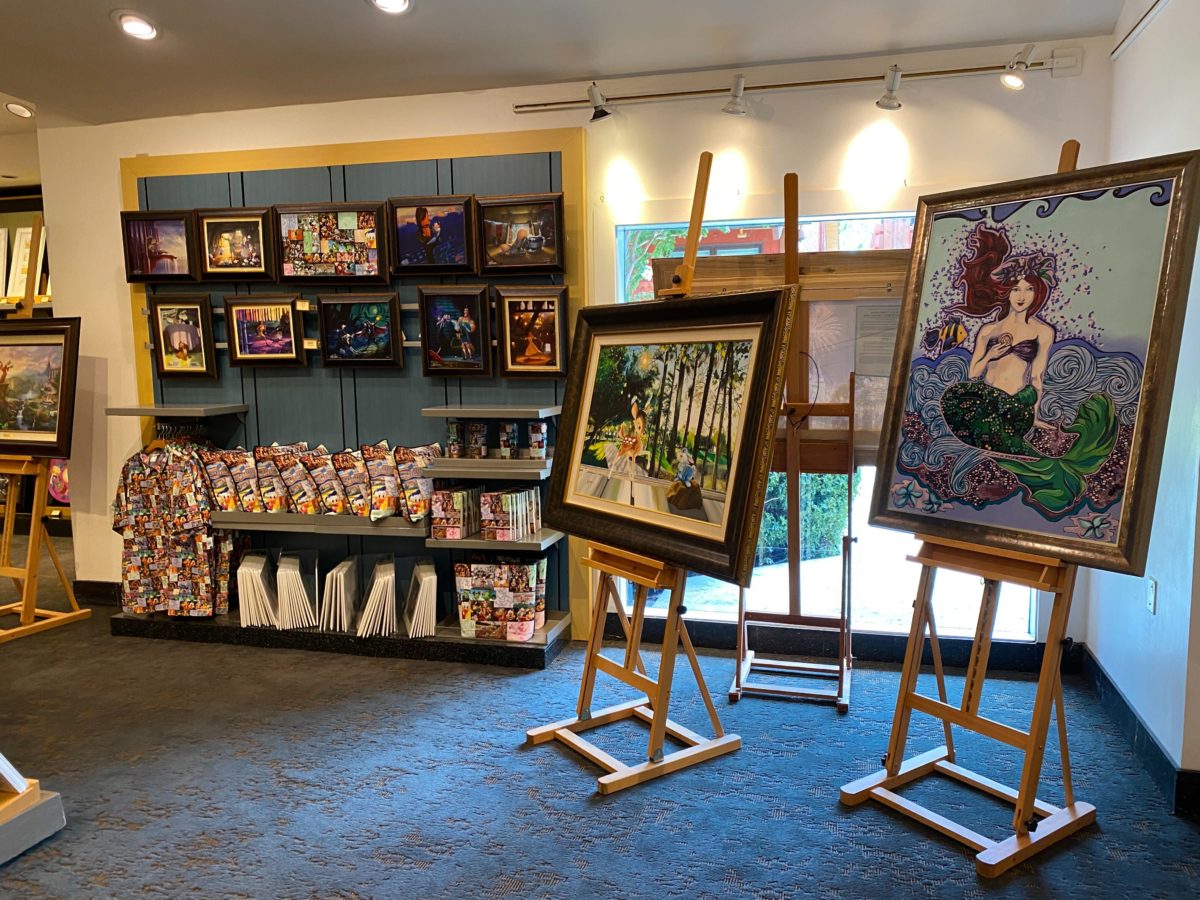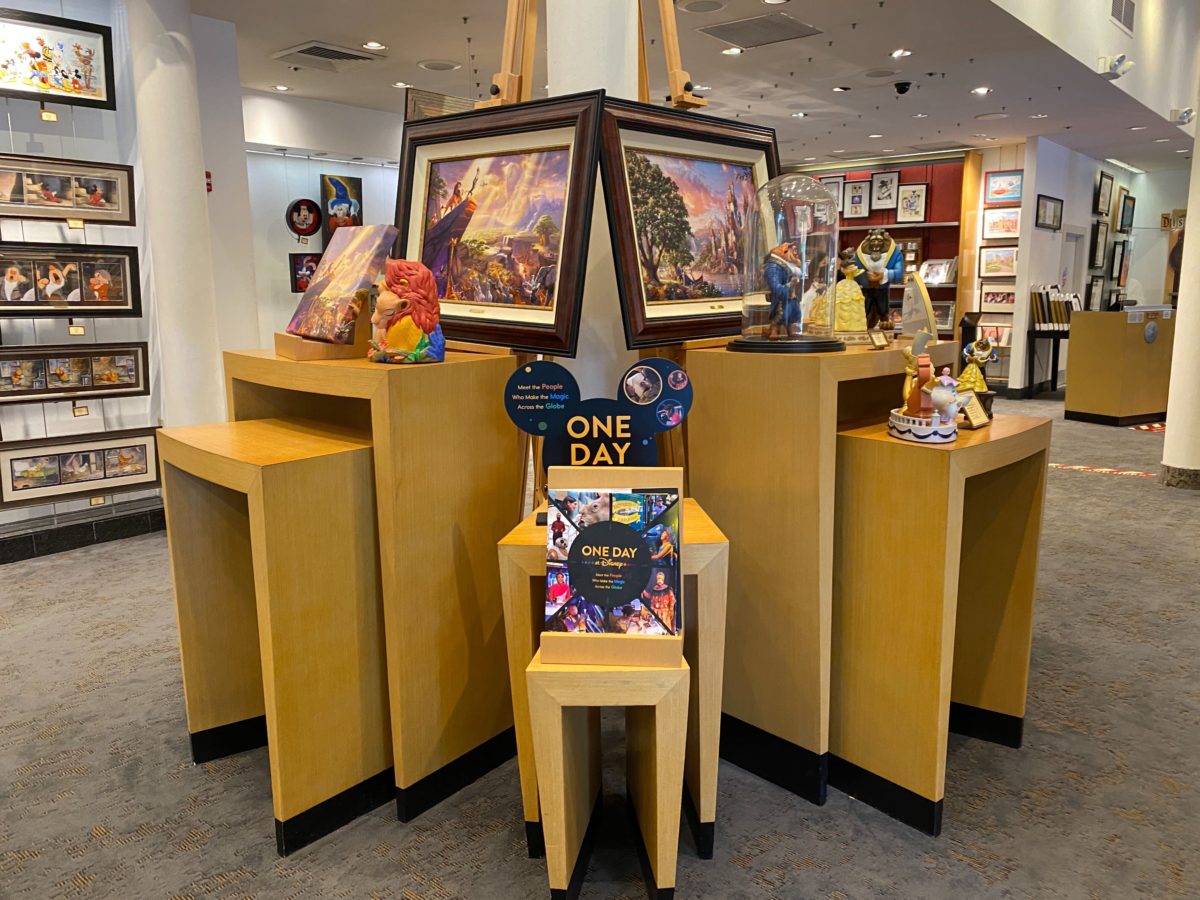 If you've been watching One Day at Disney on Disney+ while quarantined, you can pick up the accompanying book here.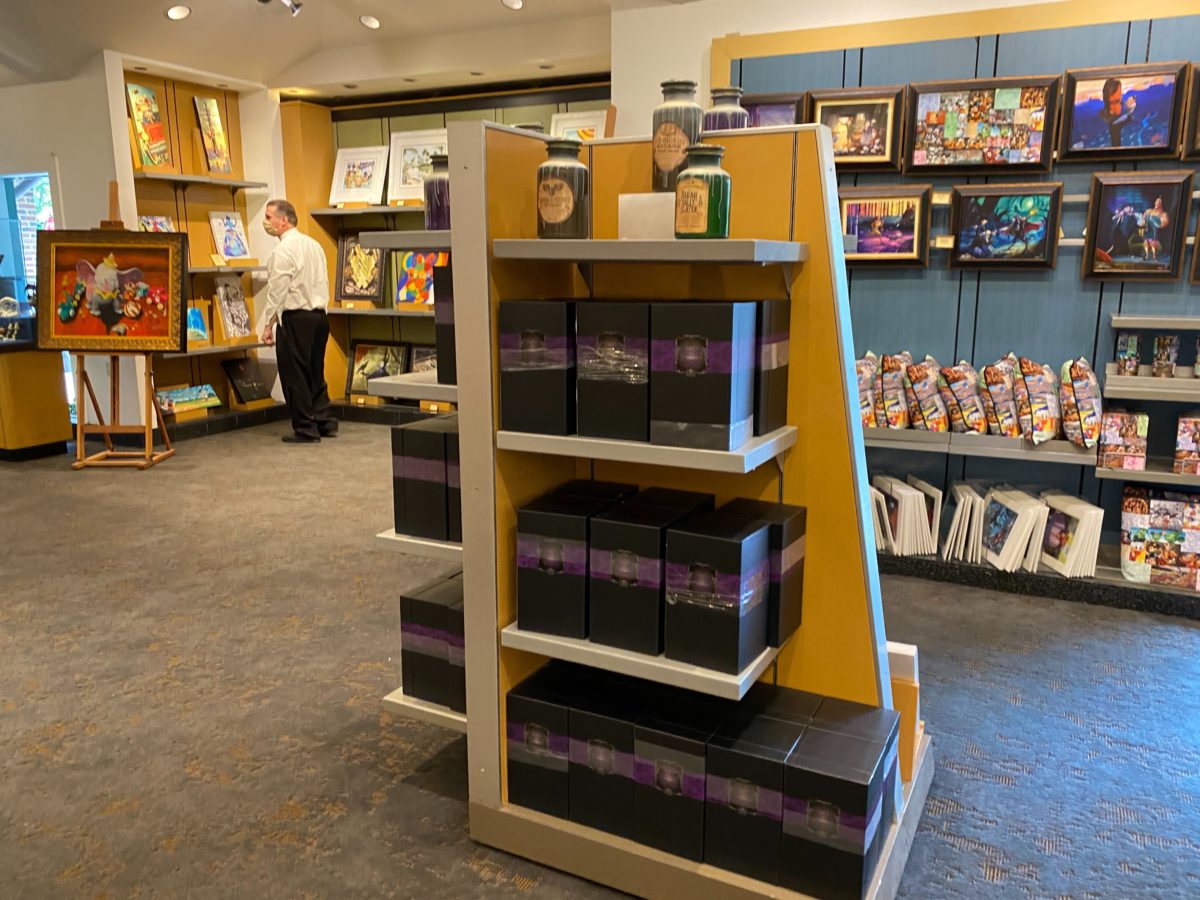 The Haunted Mansion Host-a-Ghost Spirit Jars are available for purchase here as well. A ghost can follow you home this way until we can visit the attraction again.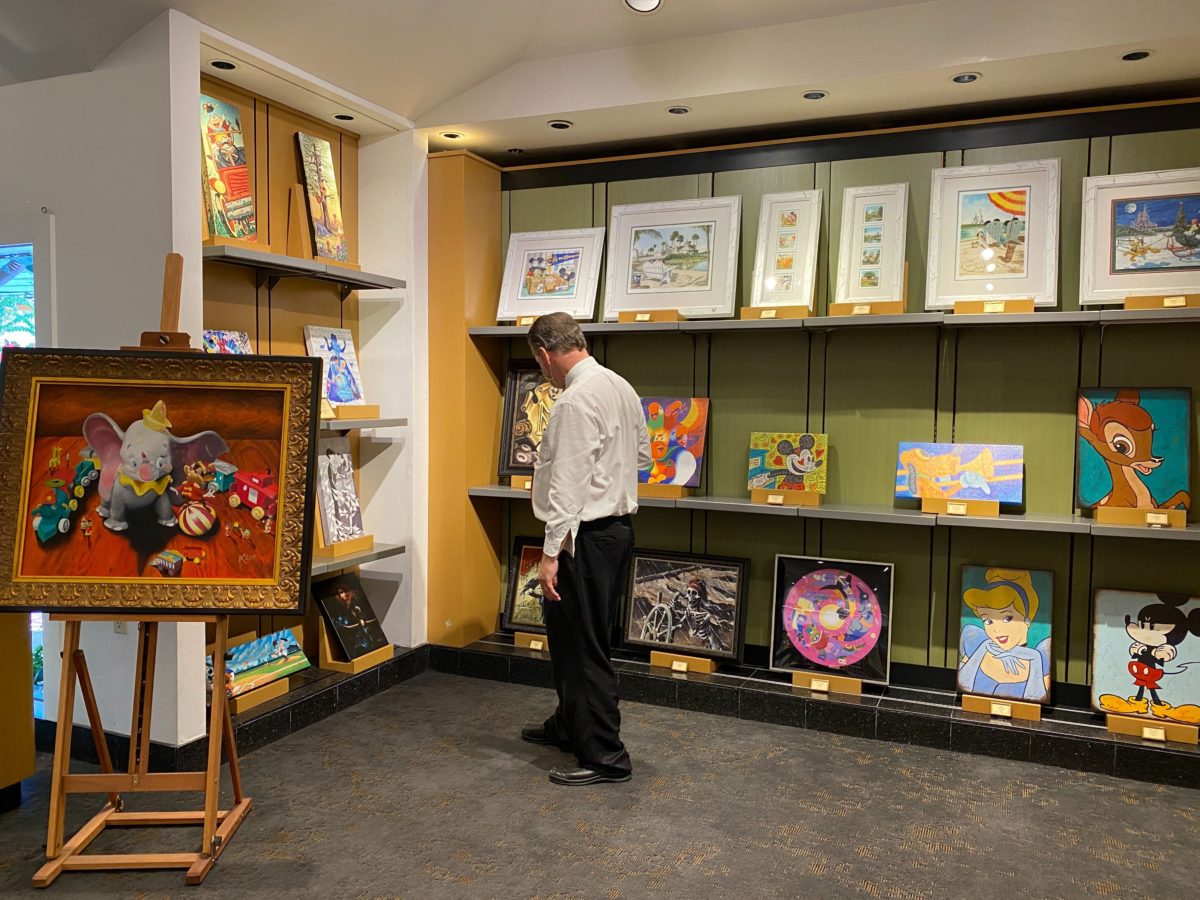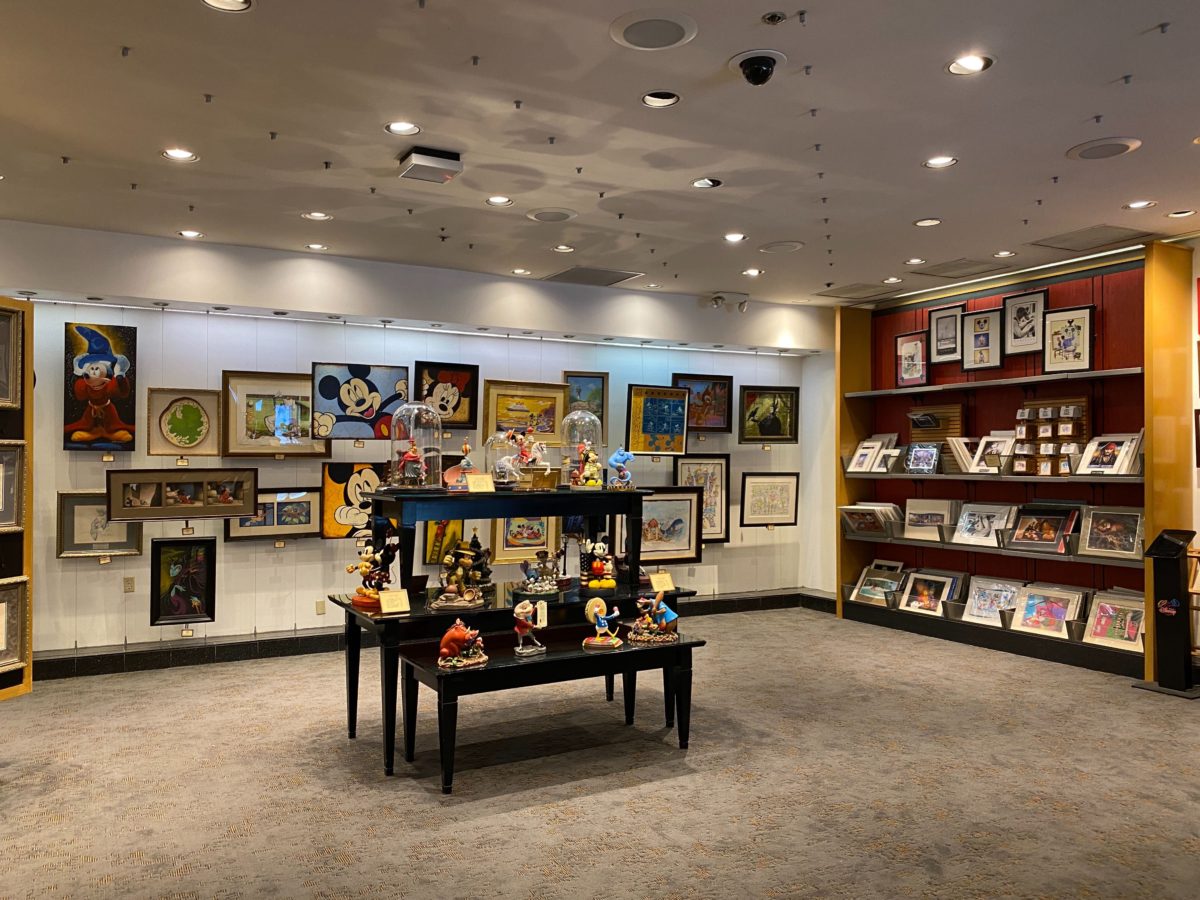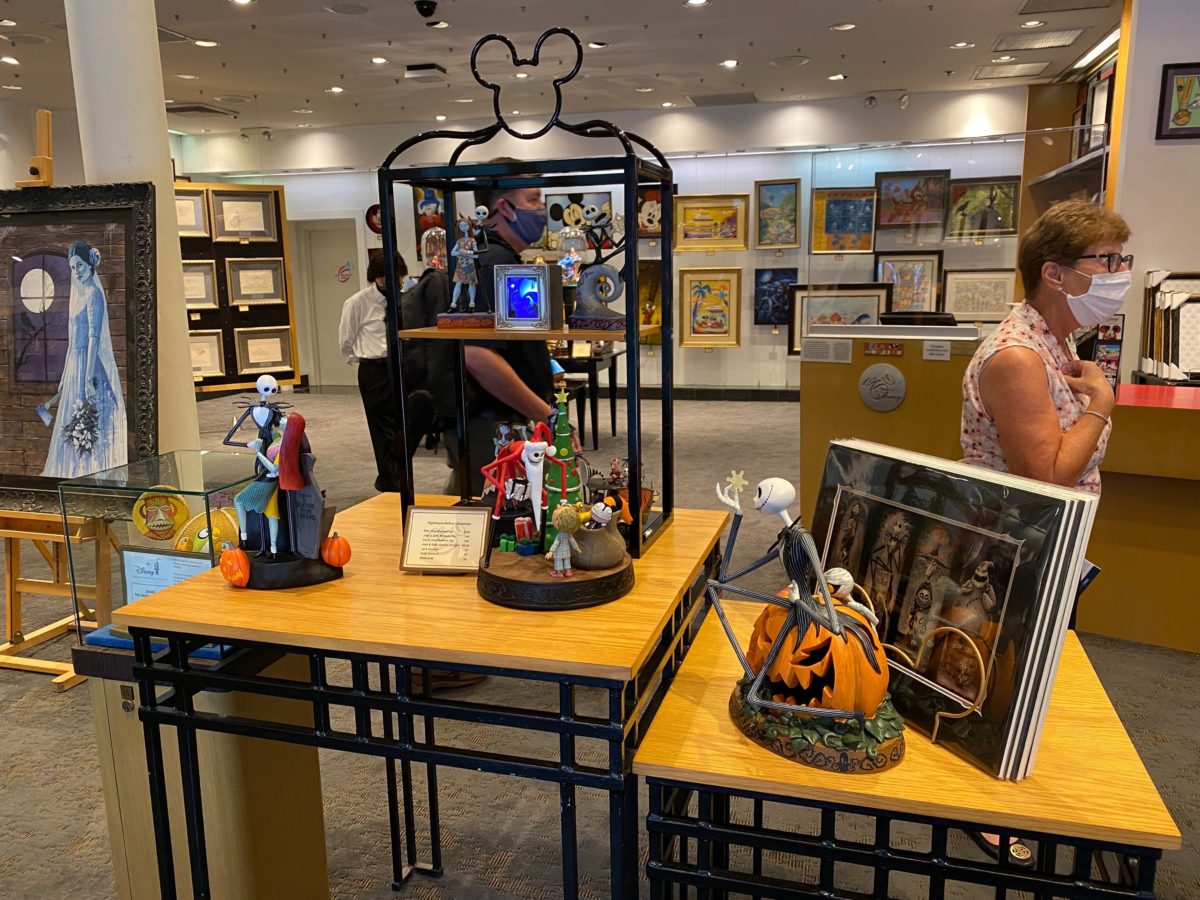 From Disney Classics, to the Mouse that started it all, to The Nightmare Before Christmas, there's something here for everyone!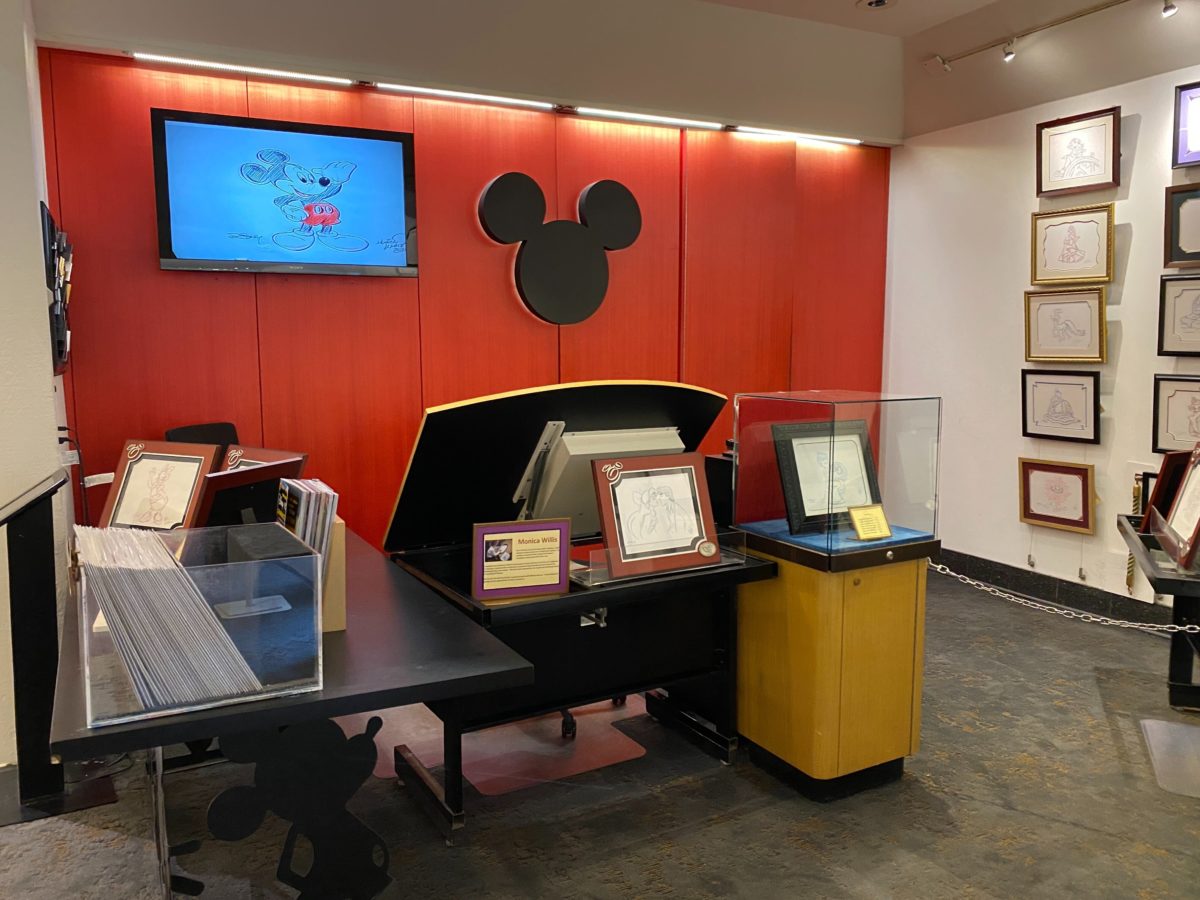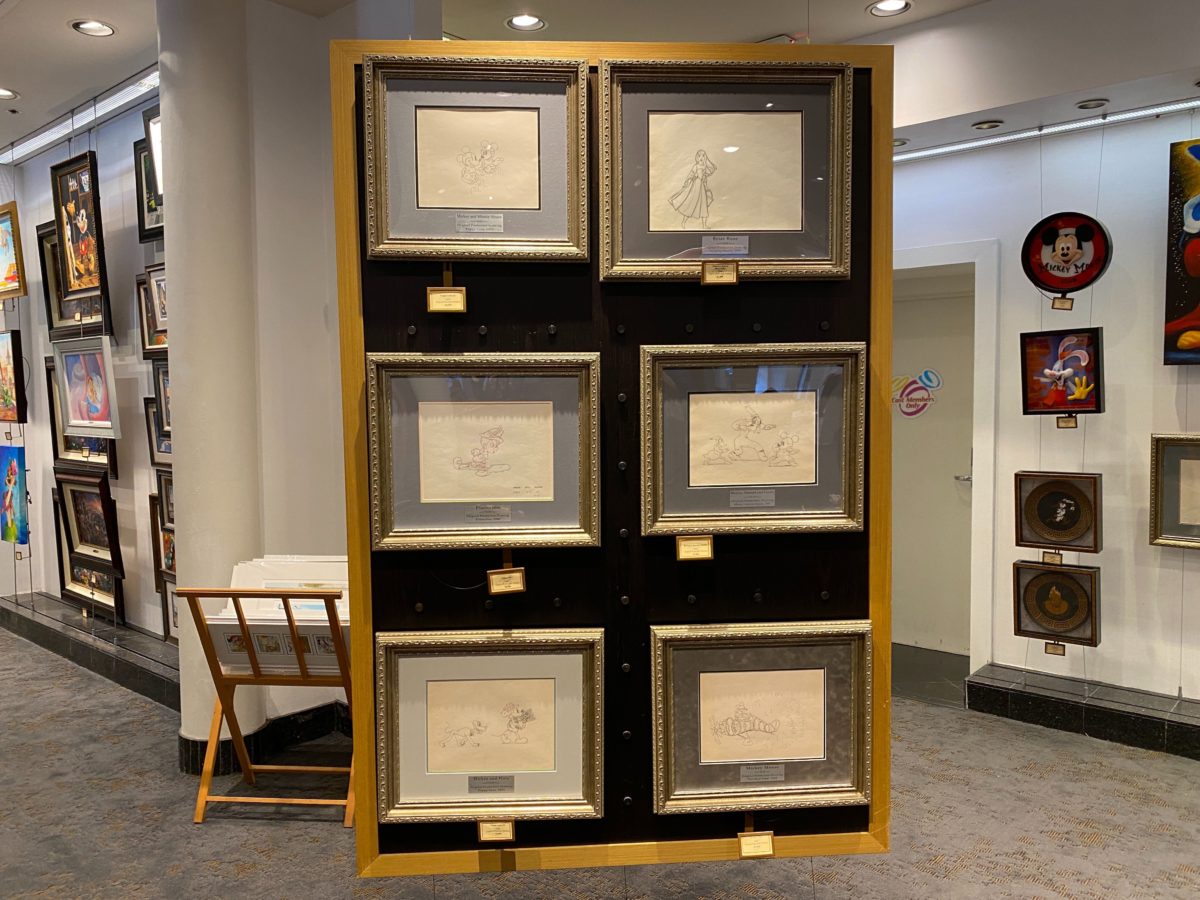 For guests looking for animation sketches, there are some available for purchase already framed. The sketch station isn't surrounded with plexiglass at the moment.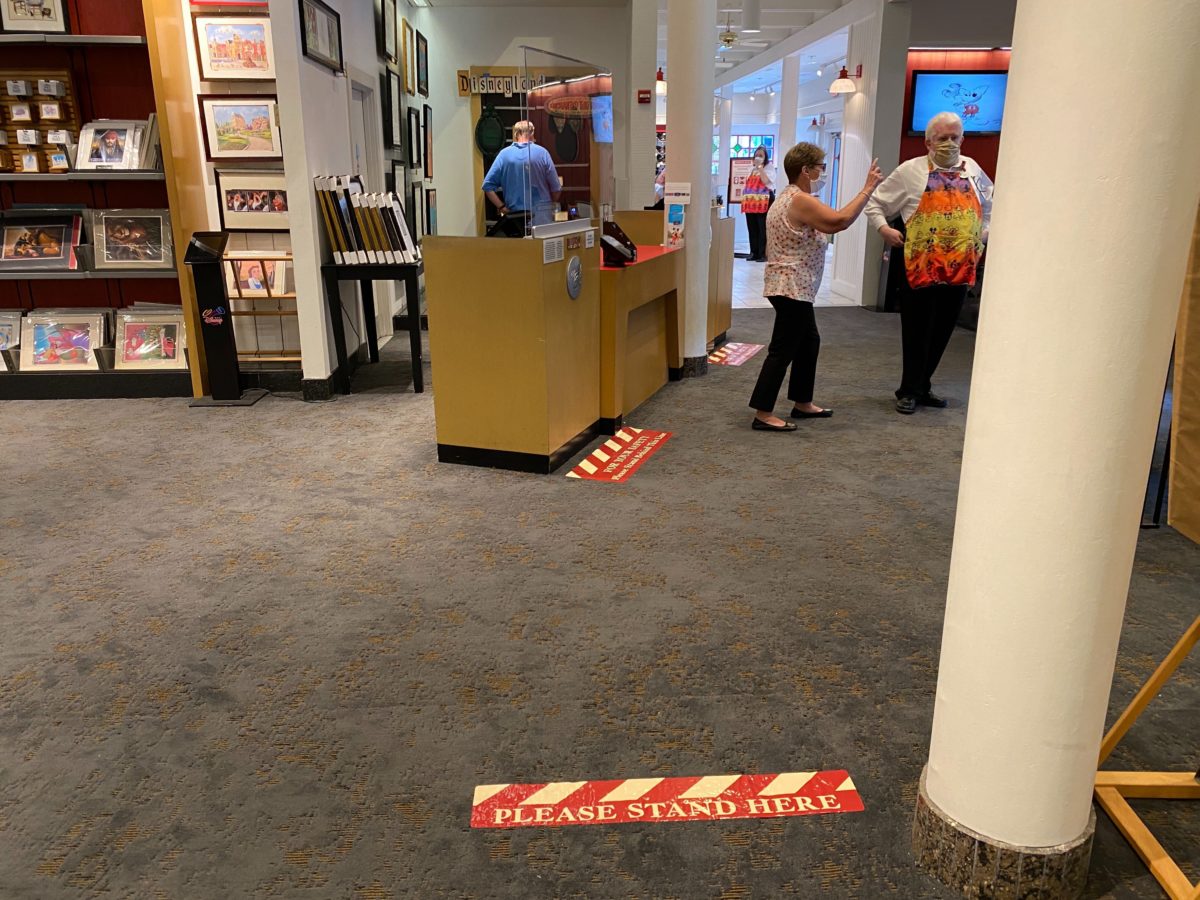 The nearest cash register, however, does have a plexiglass barrier up, as well as social distancing markers placed to form a queue.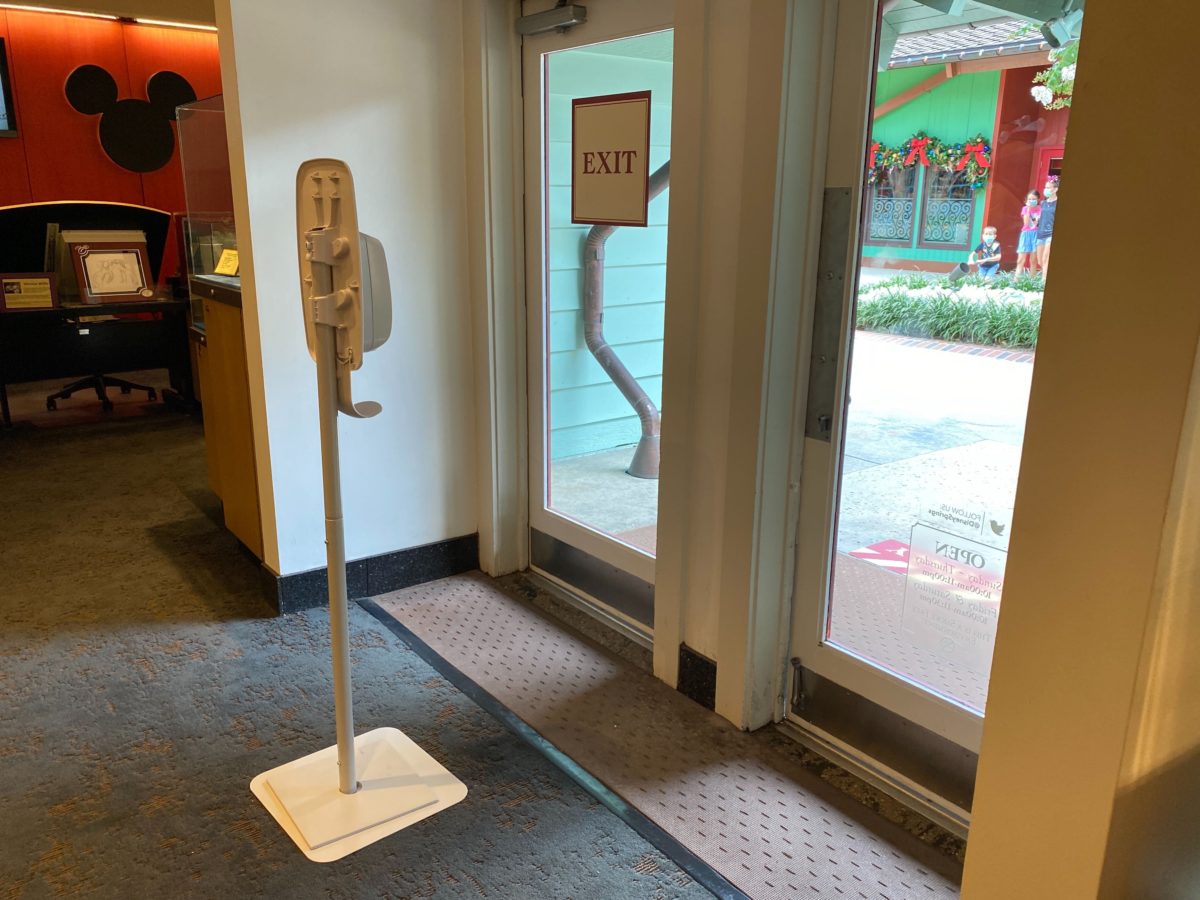 A designated exit has been marked, across from Disney's Days of Christmas store. Hand sanitizer has been placed here as well.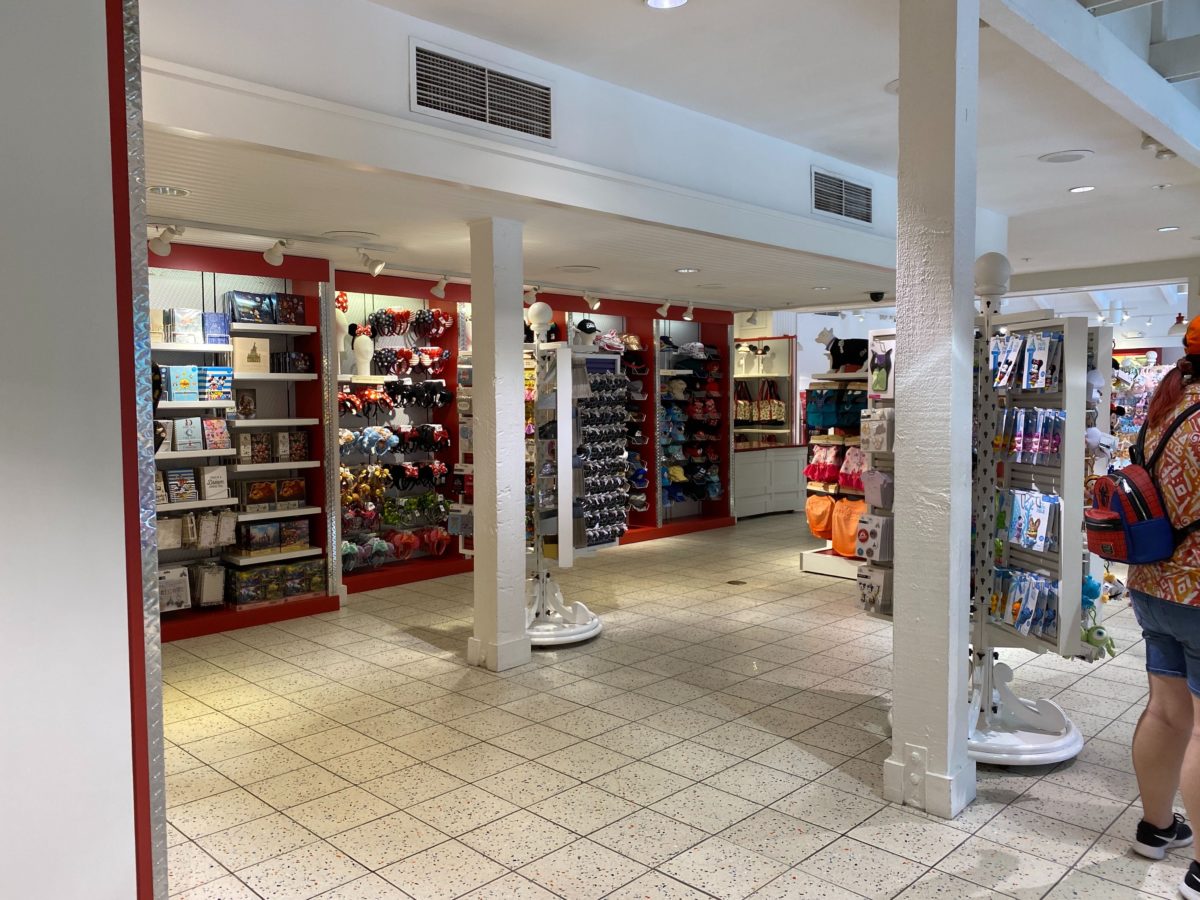 As we keep moving through the Art of Disney, we find ourselves in the World of Memories! It's always fun to pop in here and see what sort of hidden gems might be waiting for us.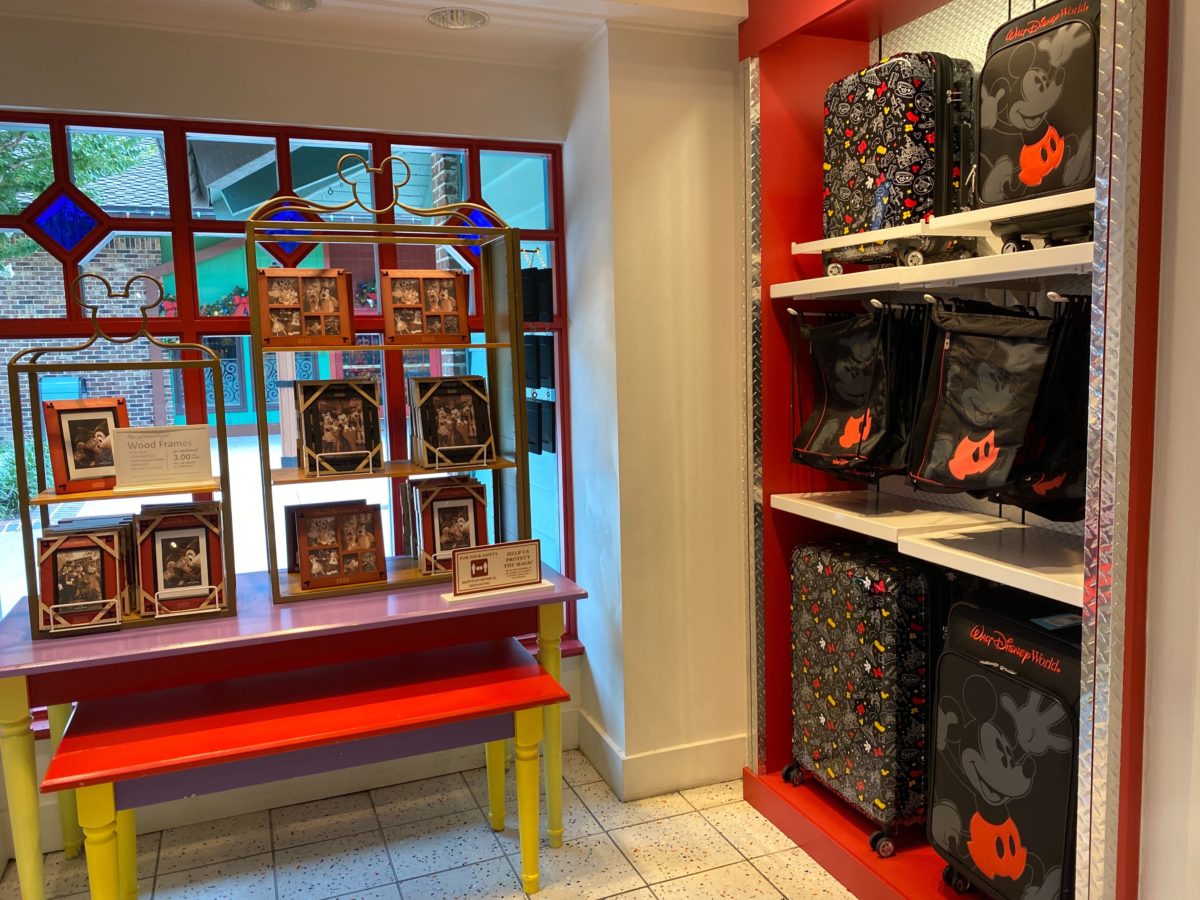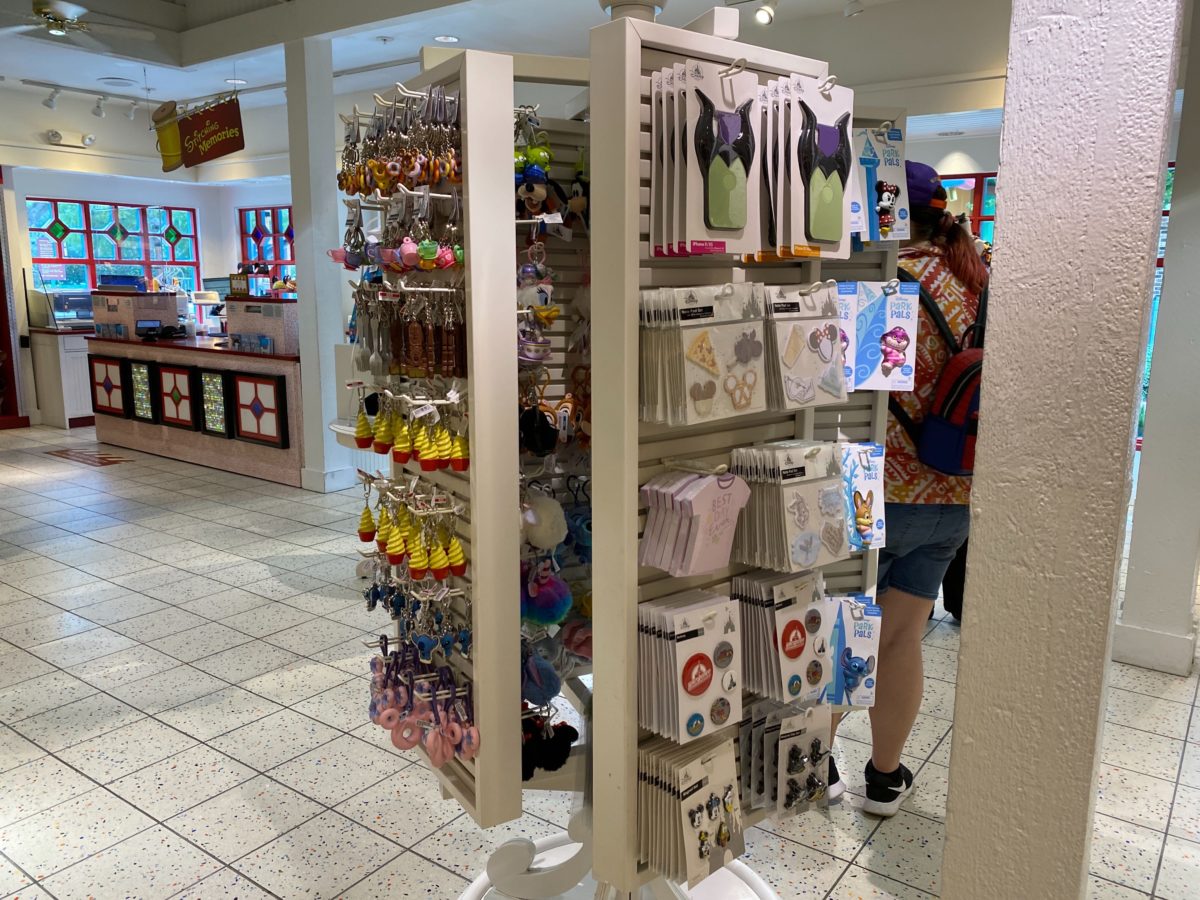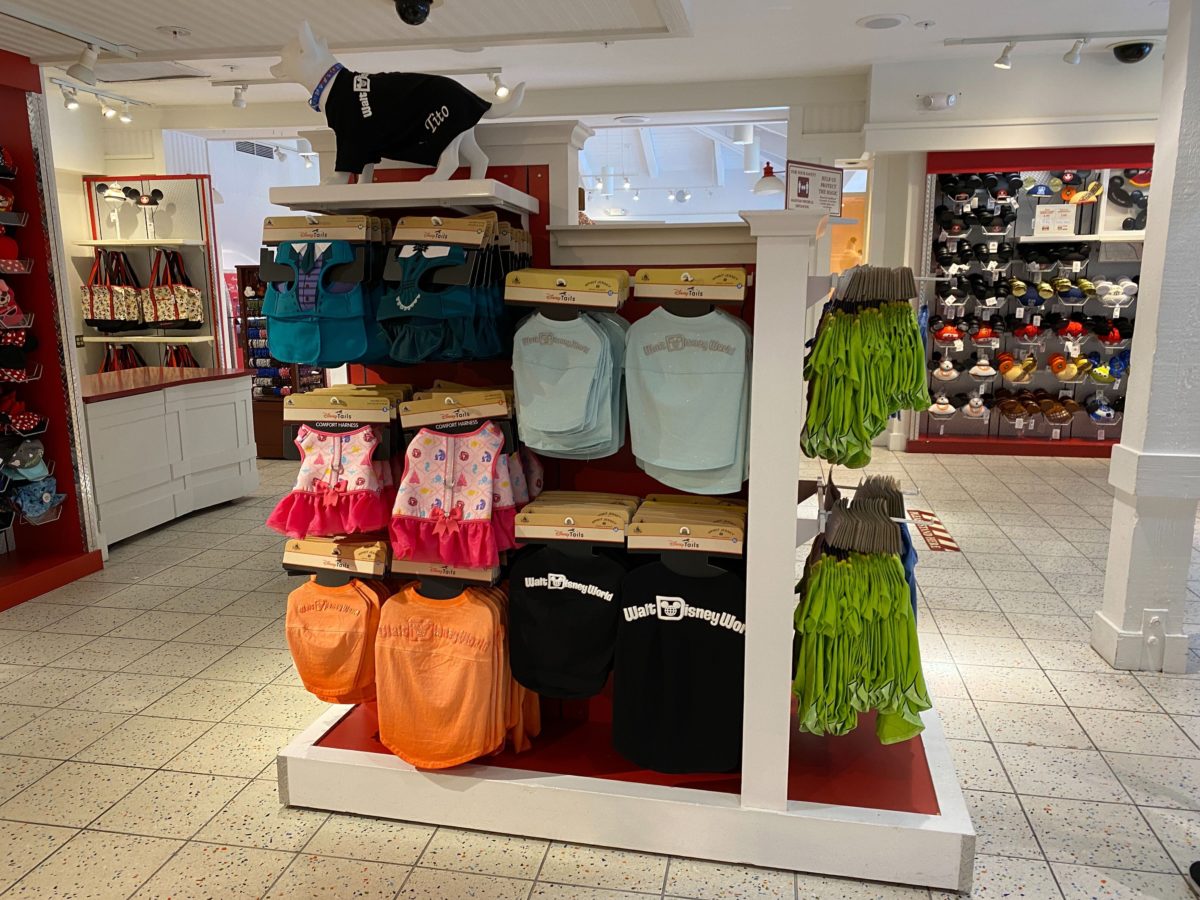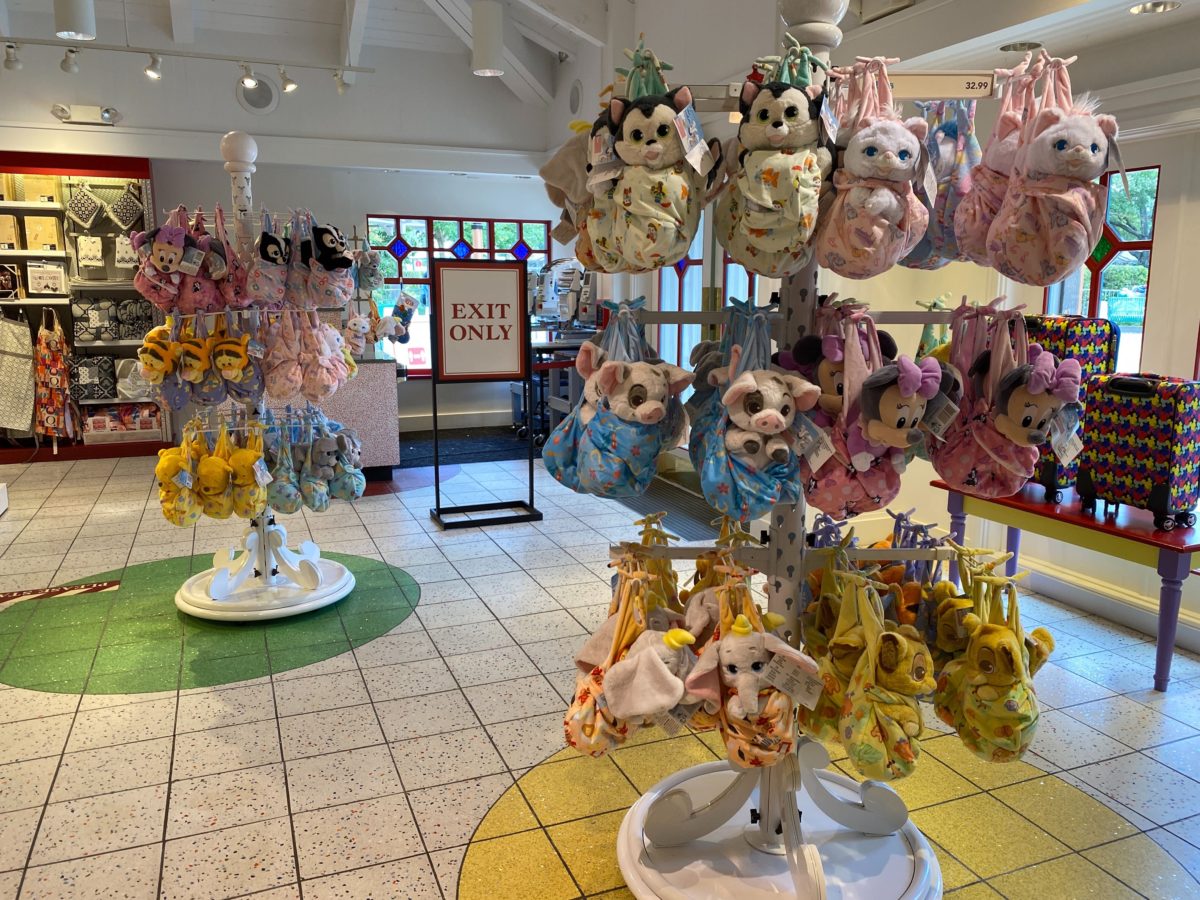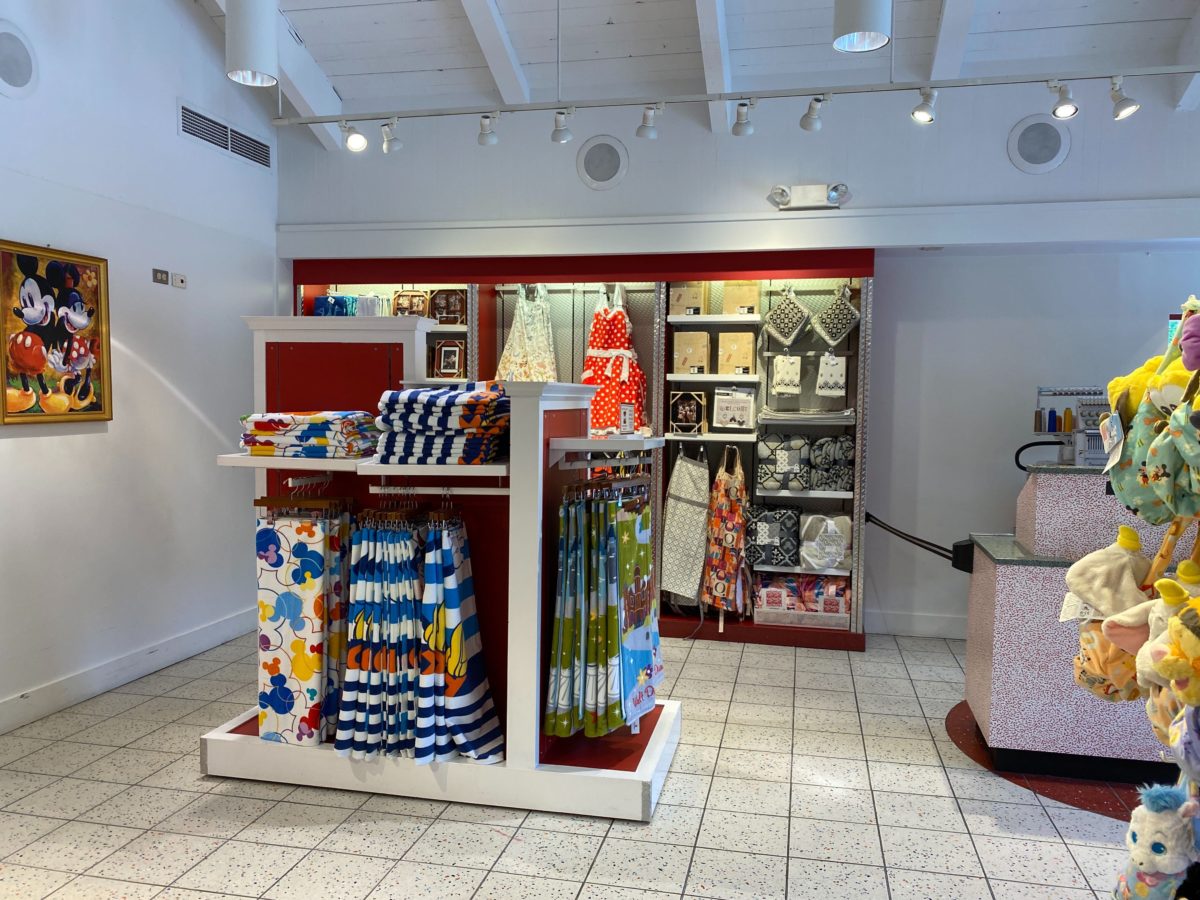 From luggage, to accessories, to plush, and even Spirit Jerseys for your pets, you can find all sorts of wonderful odds and ends here that might not be found at World of Disney.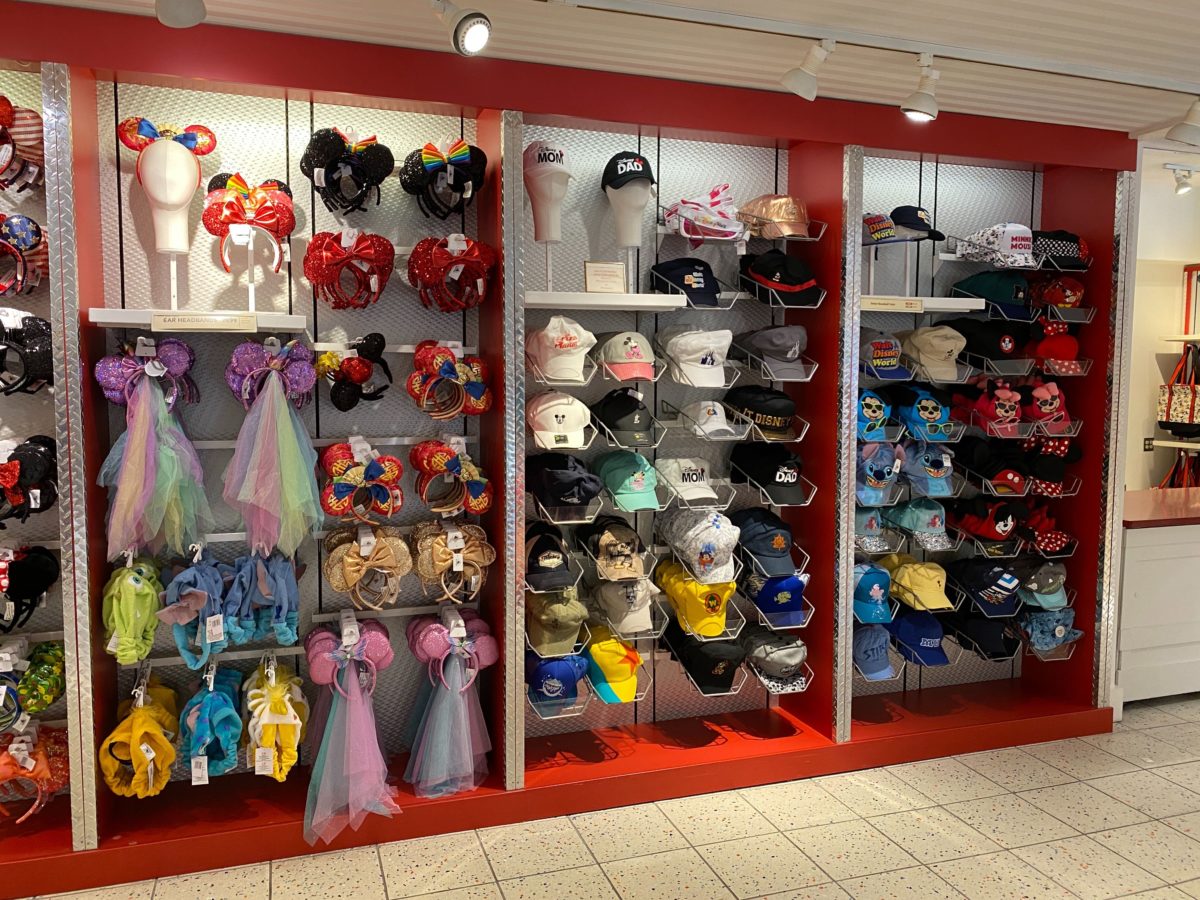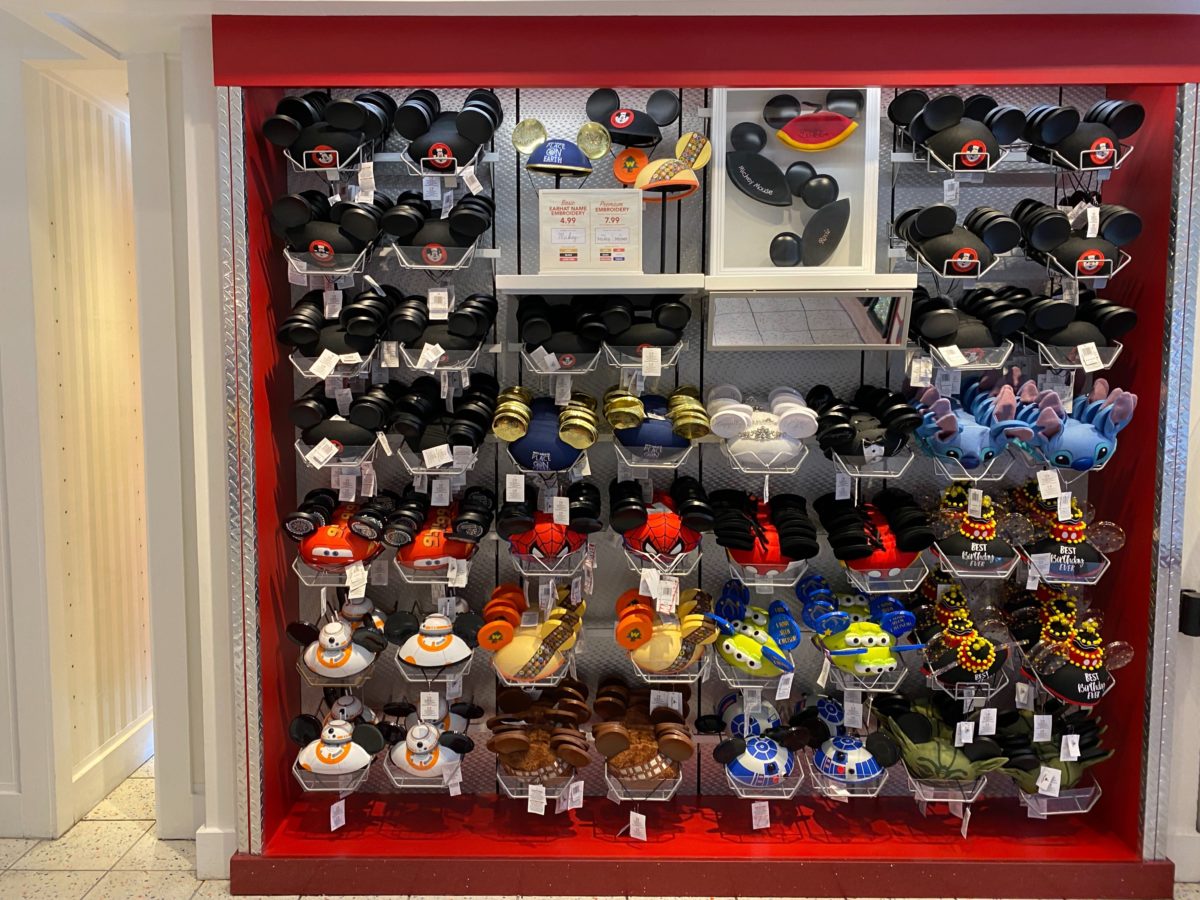 There's even walls of Mickey headbands, Ear hats and regular hats for you to pick from.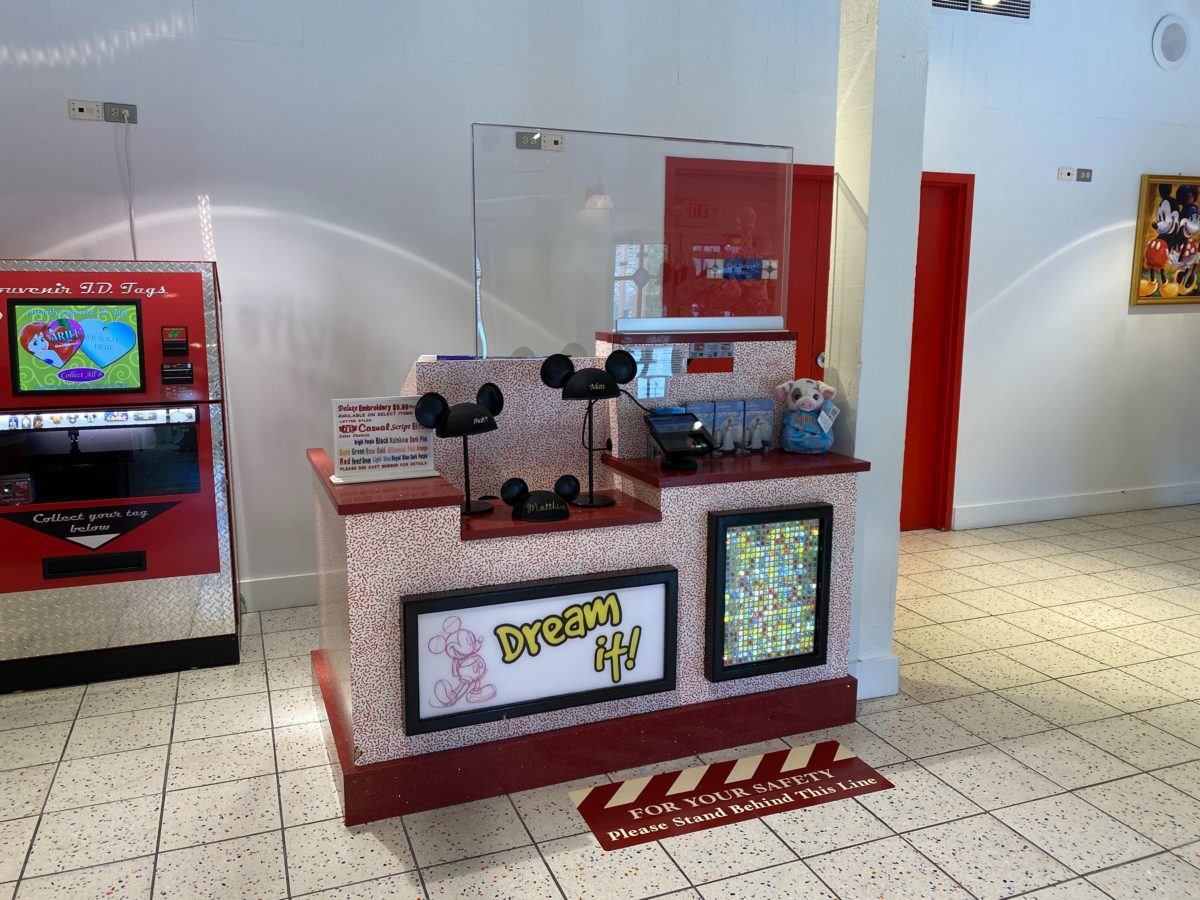 Ear personalization is available here, and is the only location at Disney Springs that can personalize your Ear hats. A plexiglass barrier has been installed at this cash register, as well as social distancing markers placed for a queue line.
For a virtual tour of these locations, check out the video below!
If you are planning a trip to Disney Springs soon, why not check out our photo tours of all of the other newly-reopened stores, including Disney Pin Traders, DisneyStyle, MARVEL Super Hero Headquarters and Disney's Days of Christmas?
Will you be stopping by Art of Disney and World of Memories now that they've reopened? Let us know in the comments!