Cast Members looking to return to the magic on their days off will find that Cast block-out calendars for Employee Self-Admission, Main Entrance Pass, and One Day Park Hopper Guest Tickets have been updated to reflect a full block-out through September 2020. At this time, the calendar does not extend past September.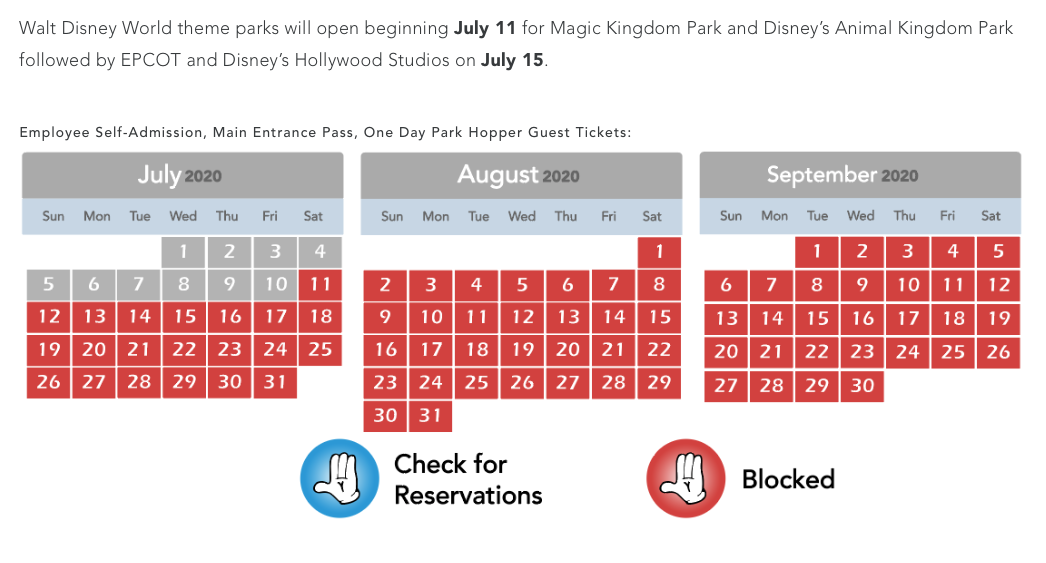 Park attendance will be managed via the Disney Park Pass reservation system. To enter a park, both a park reservation and valid Cast Admission are required.
Cast Members who have returned to work or are still furloughed will have the opportunity to choose one theme park to visit on special reopening preview days. Registration for the previews begins tomorrow, on July 1. You can find full details on Cast Member preview registration by clicking here.